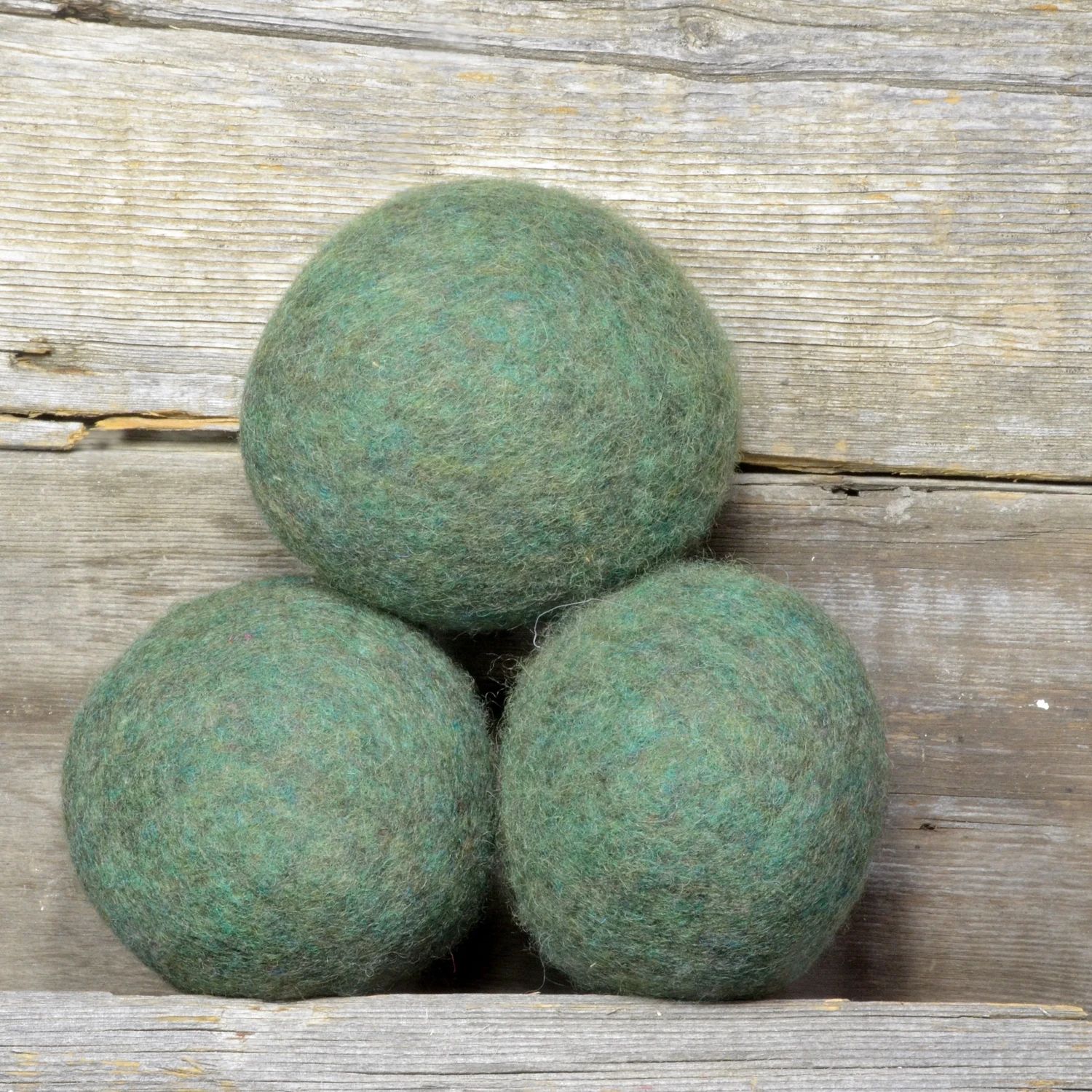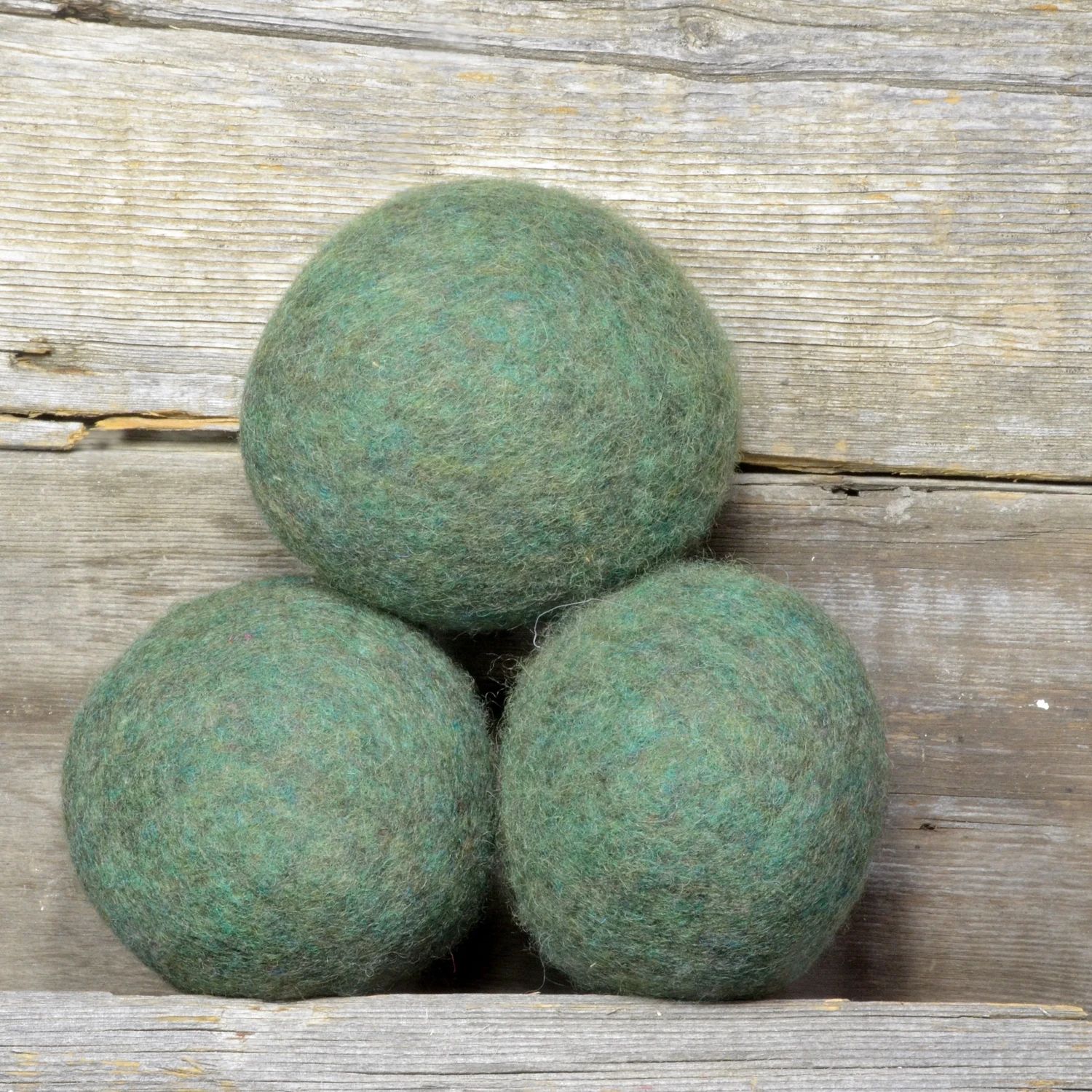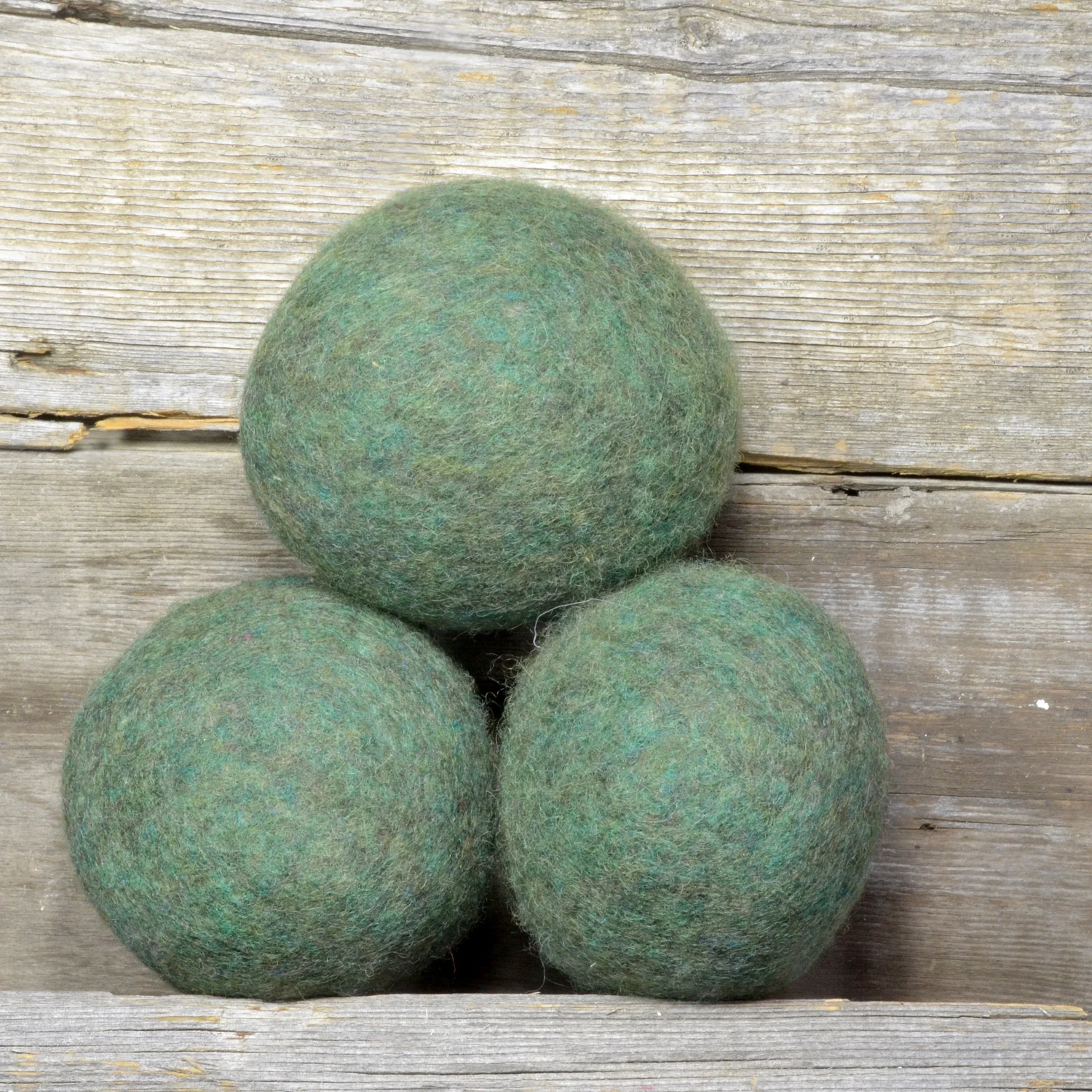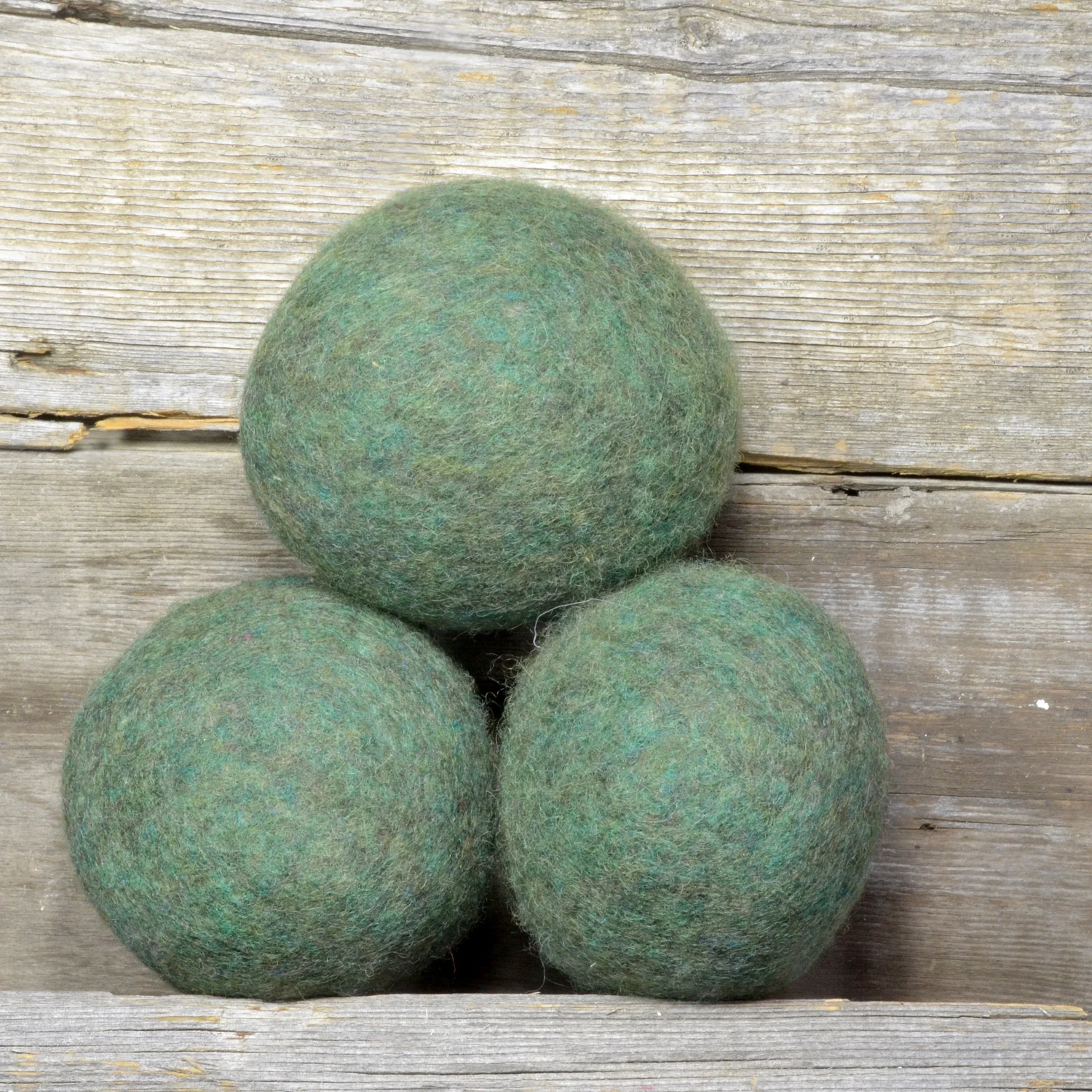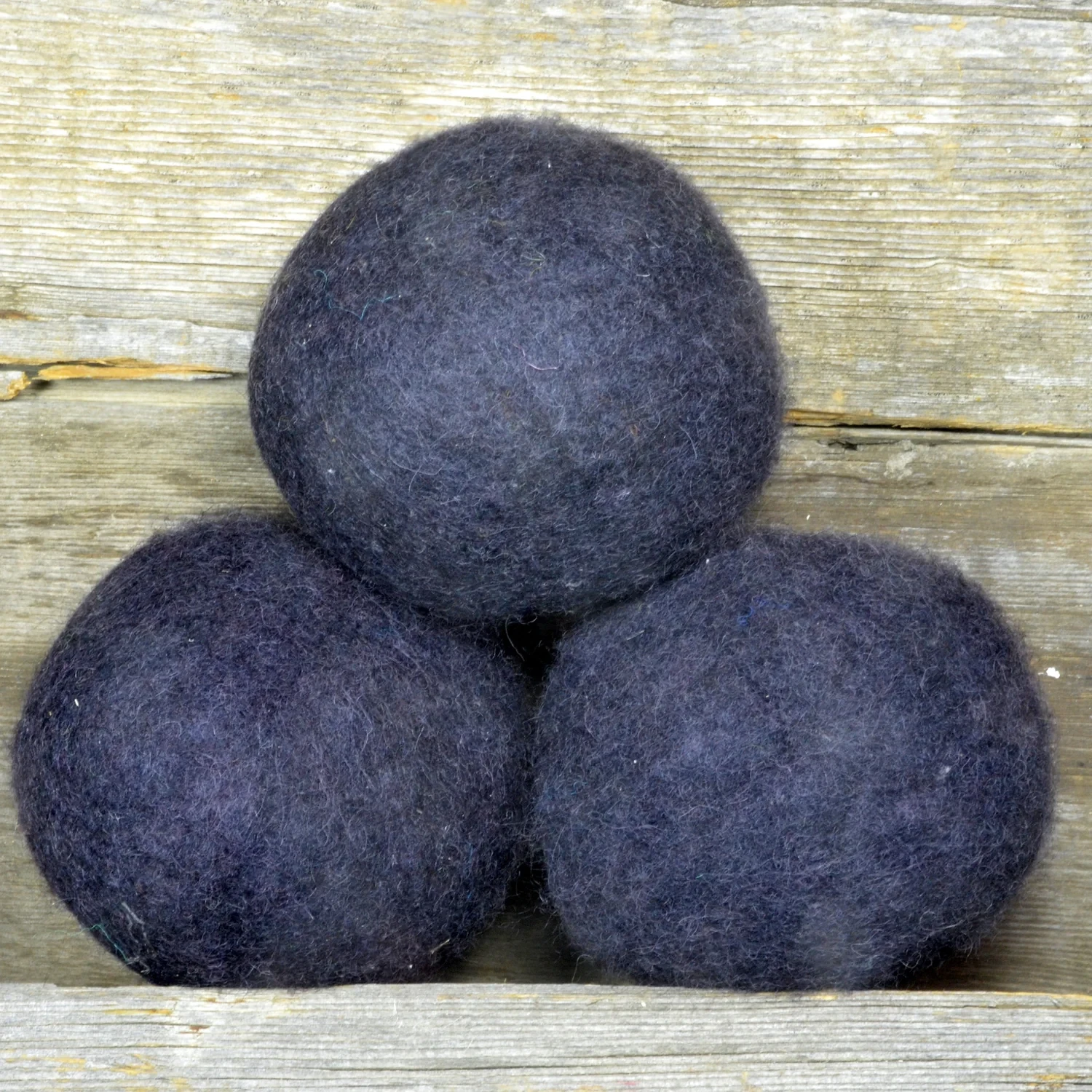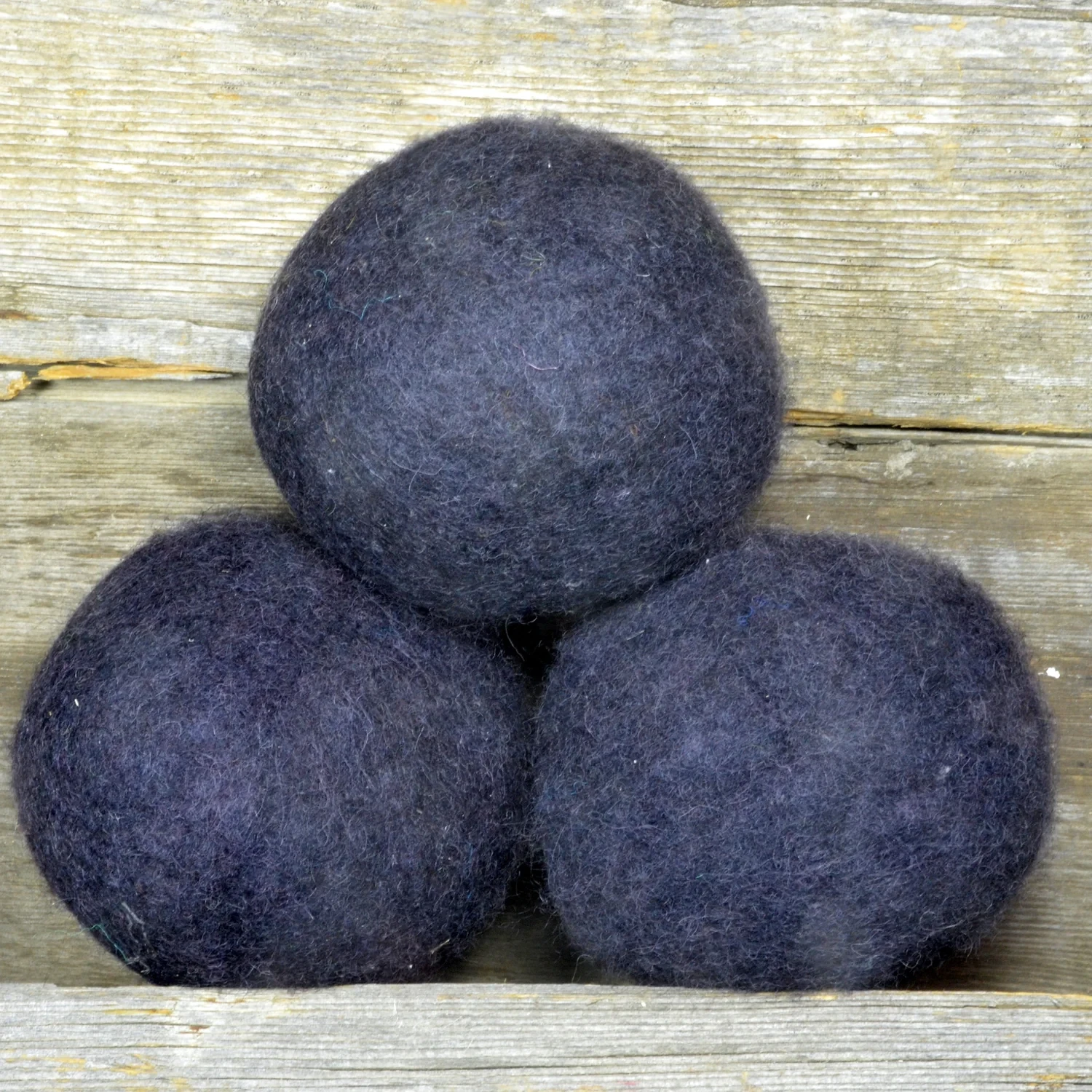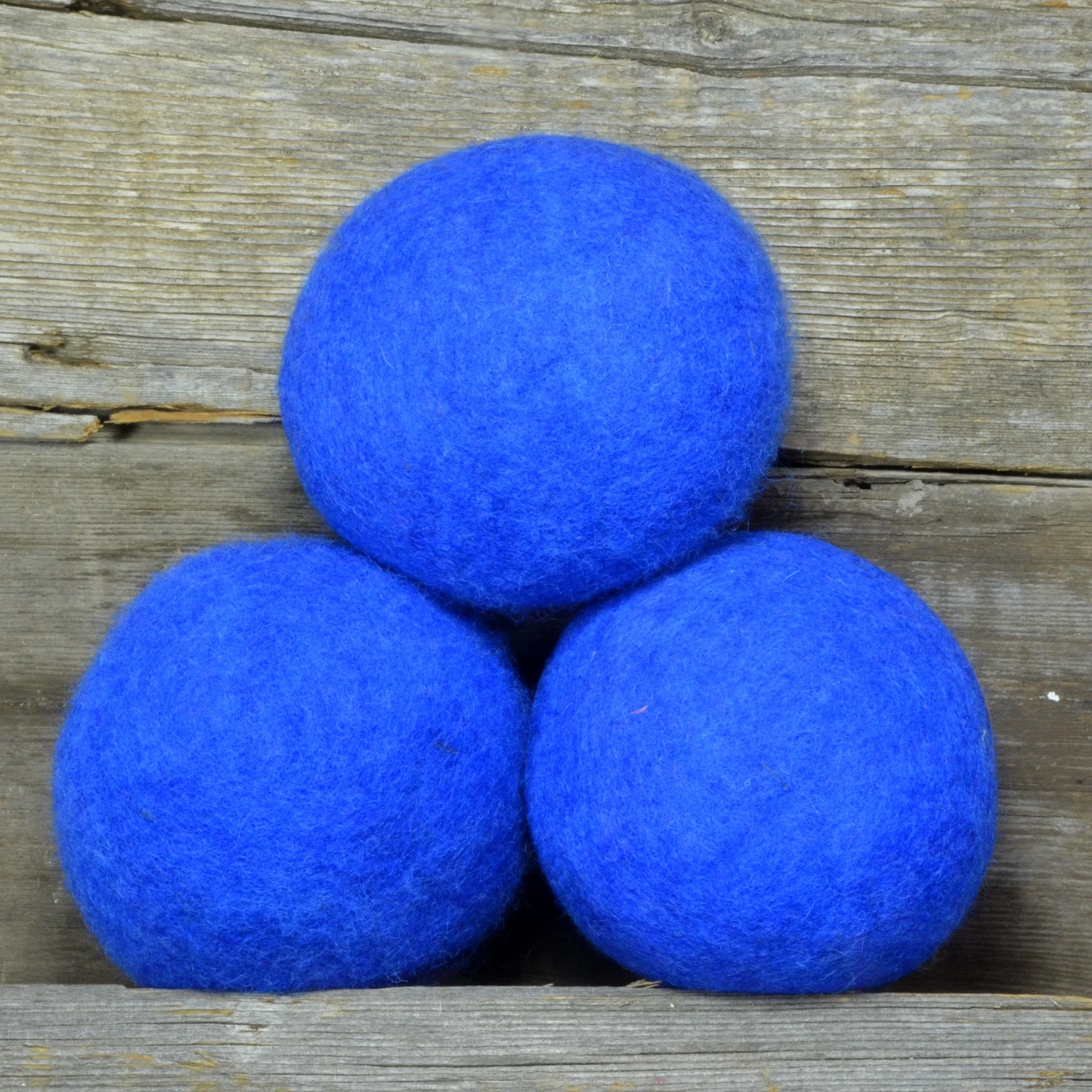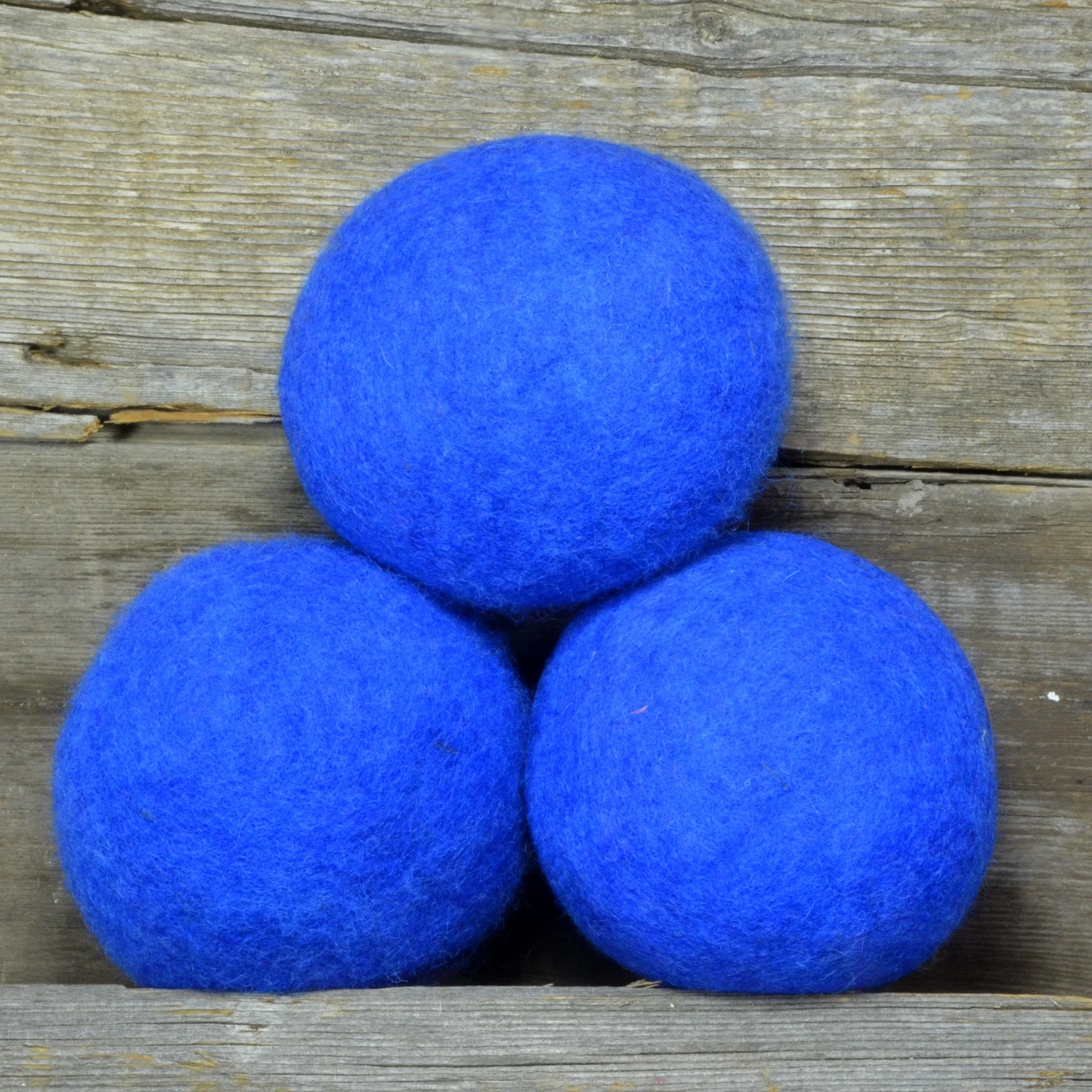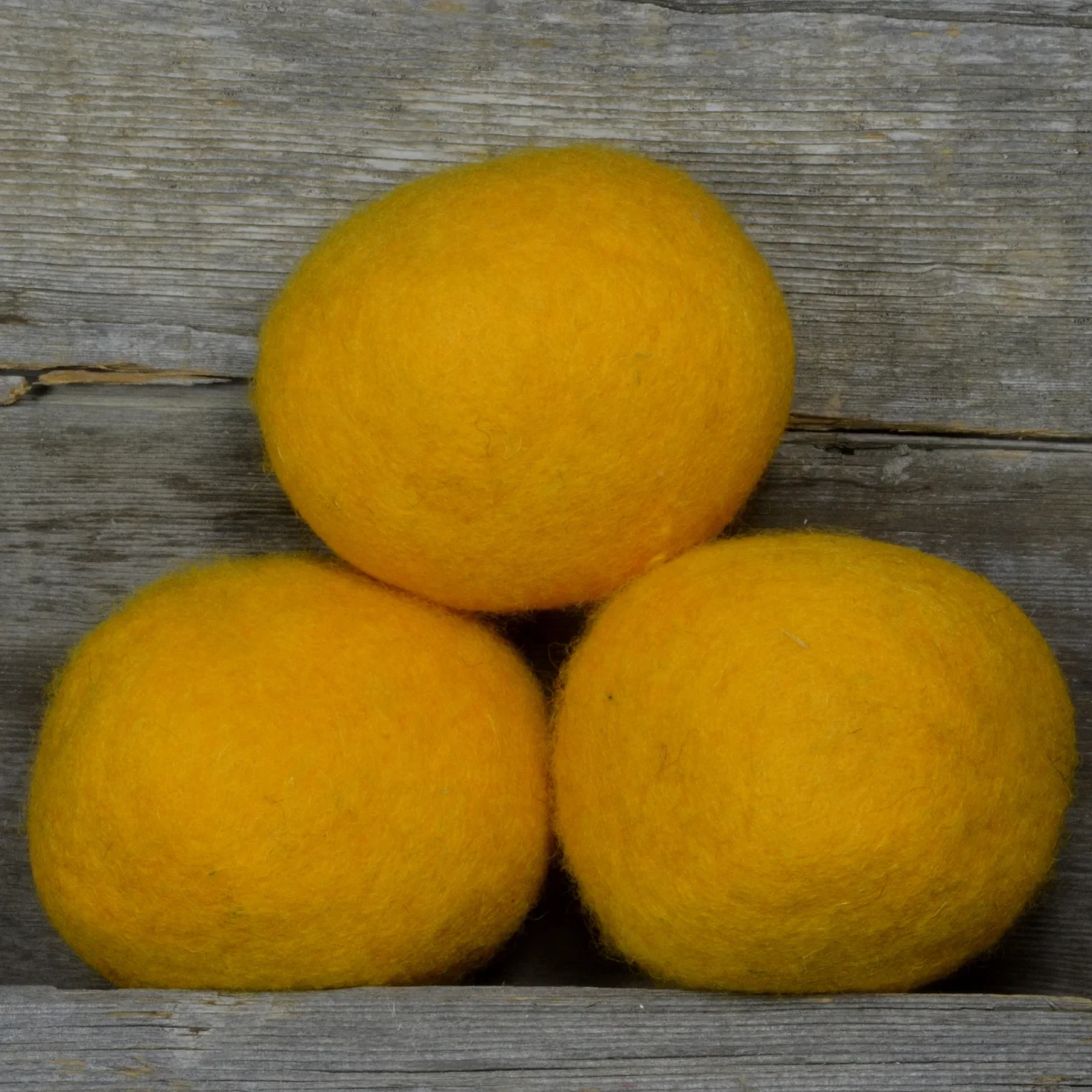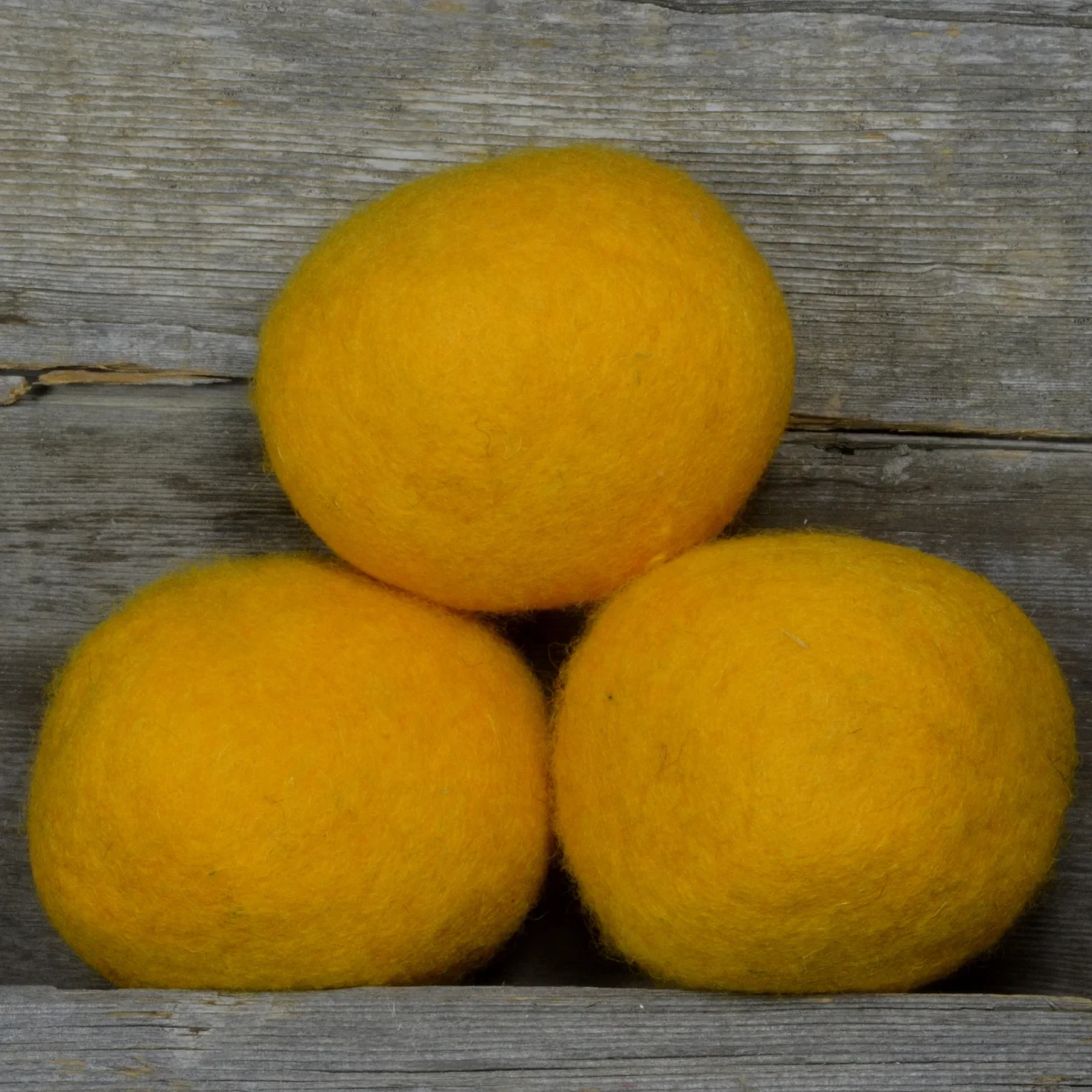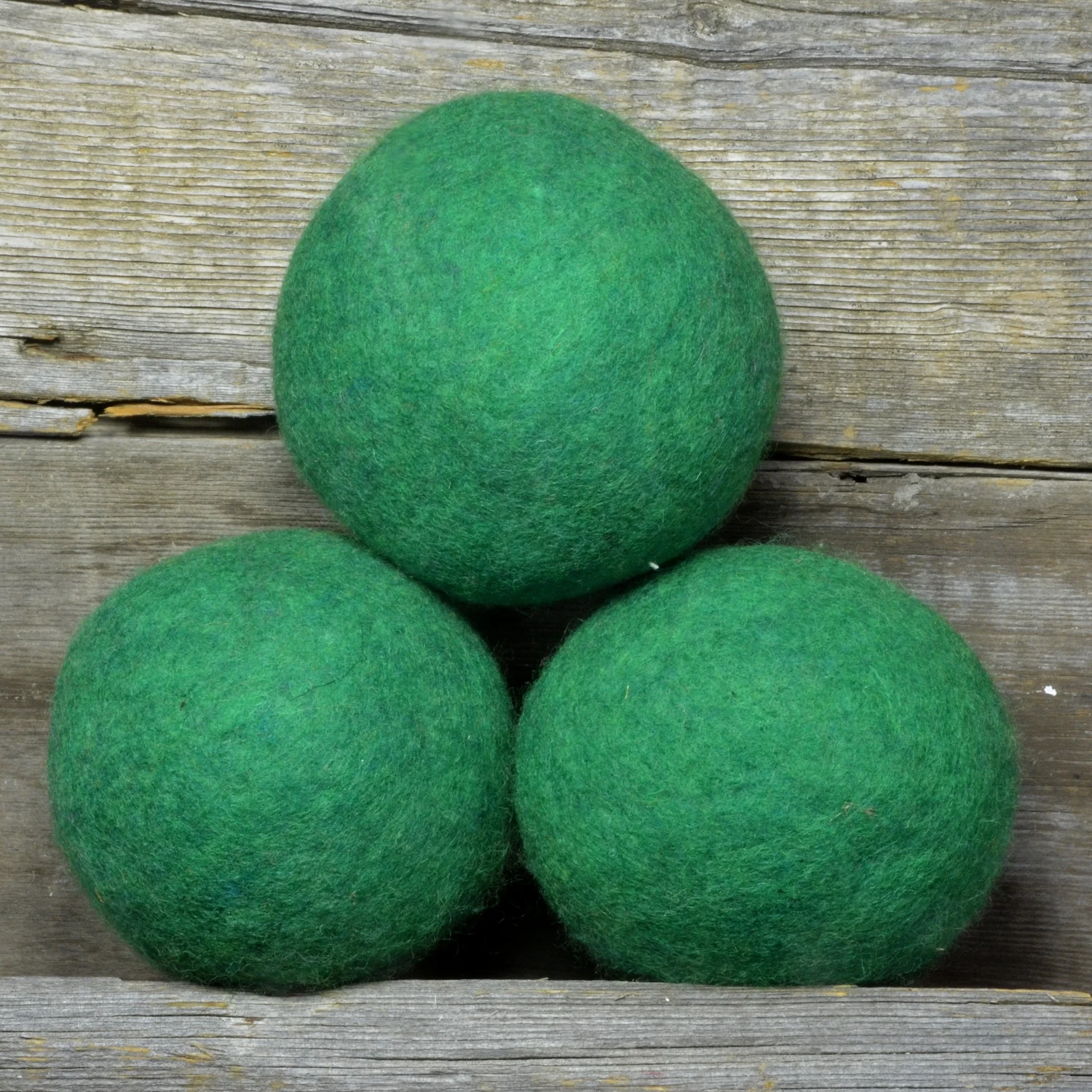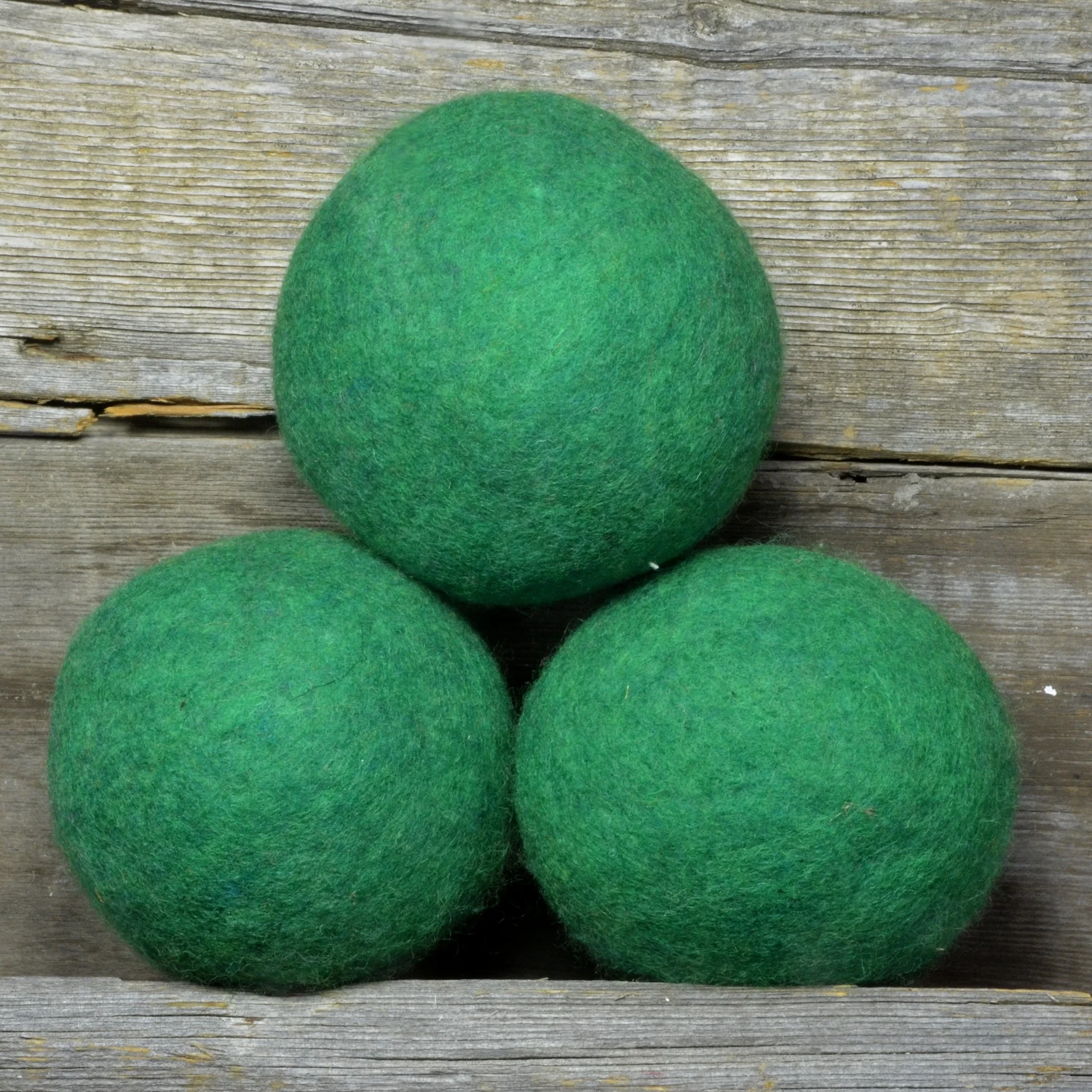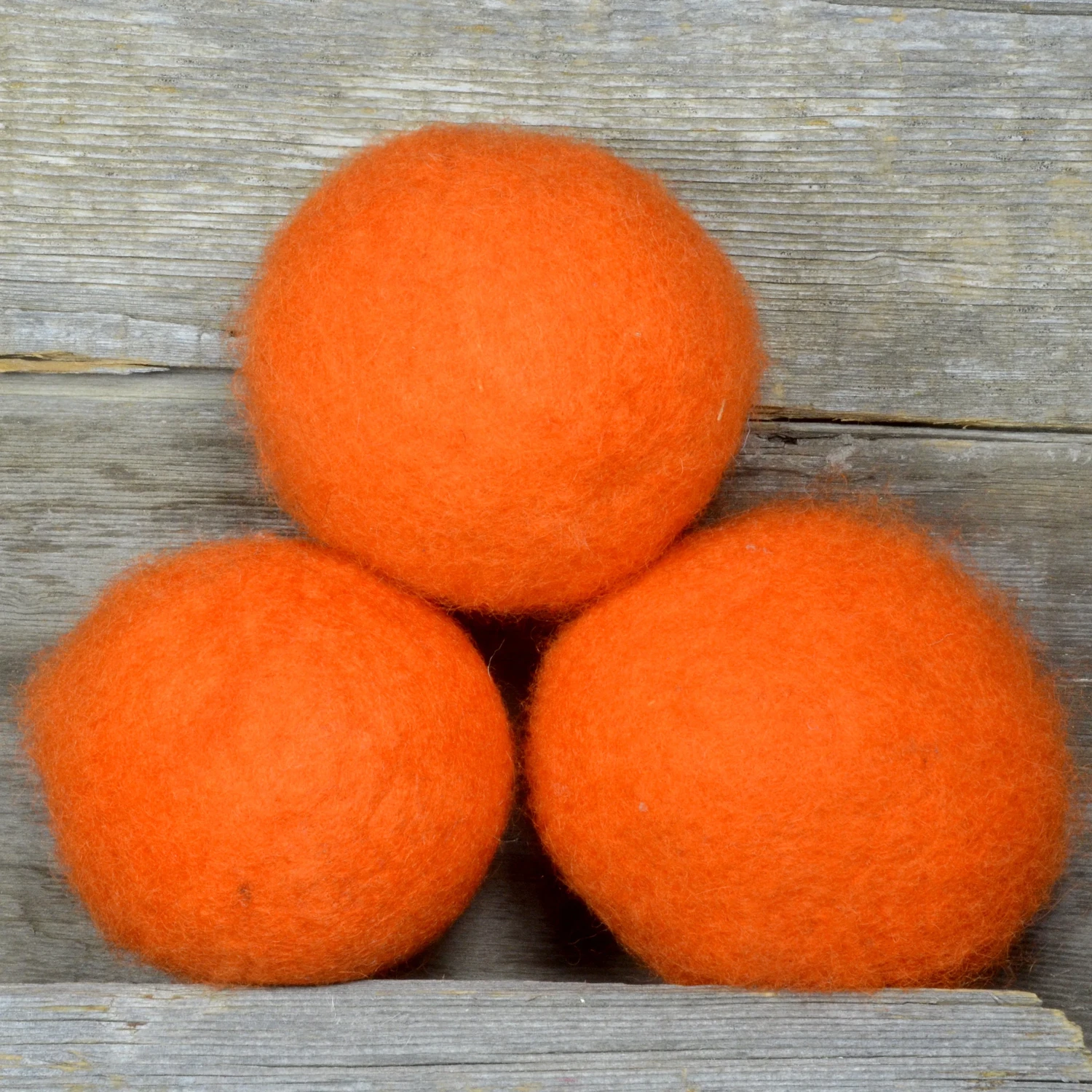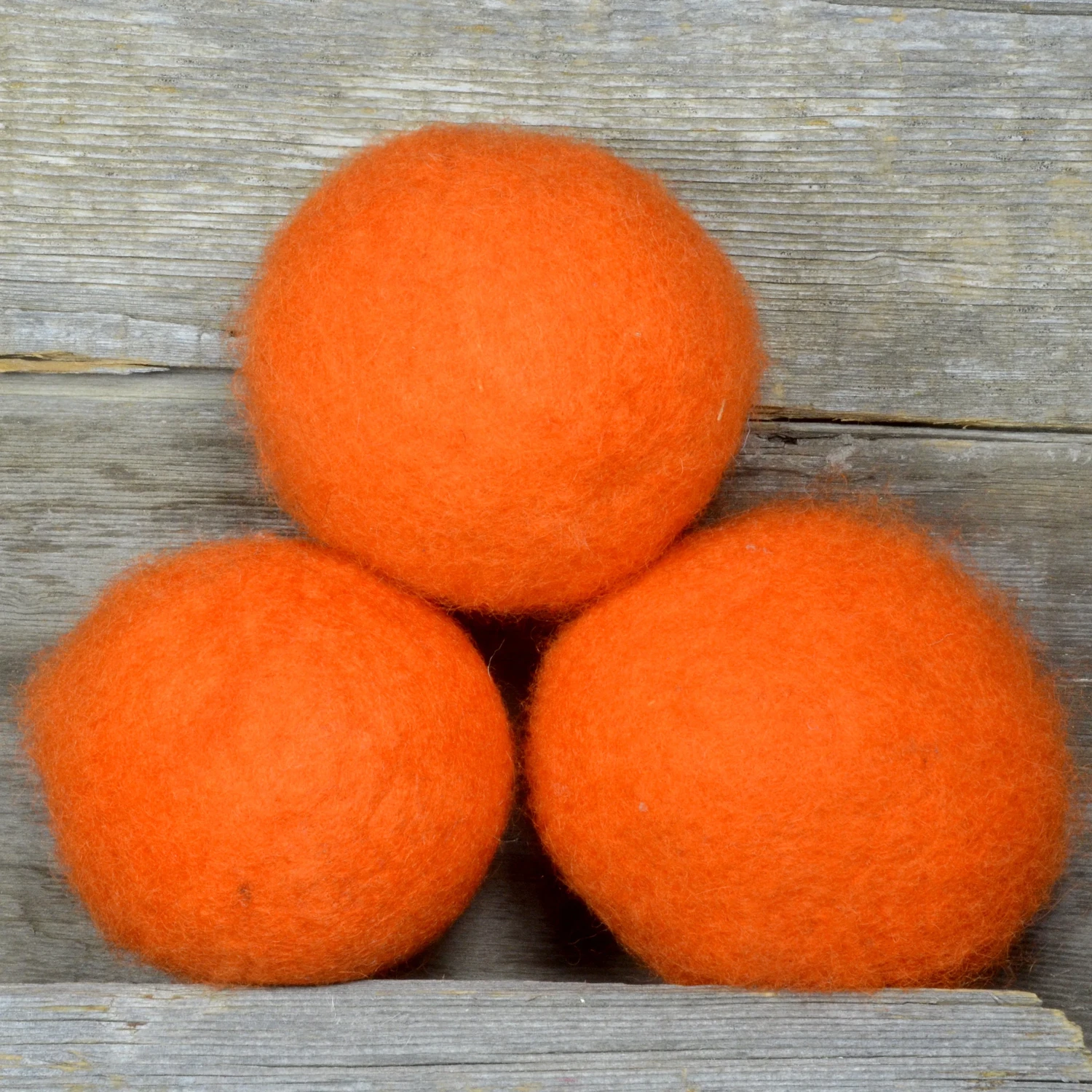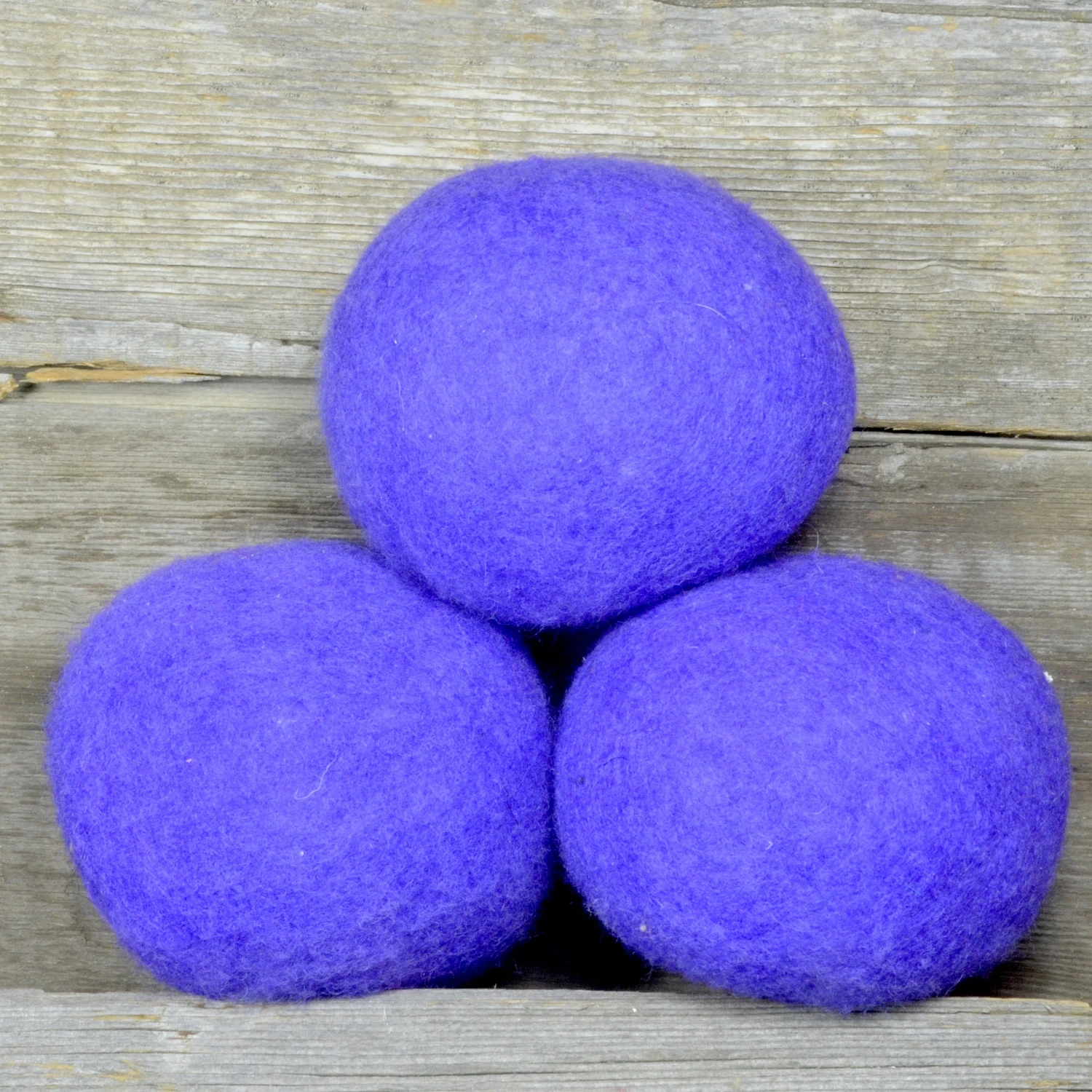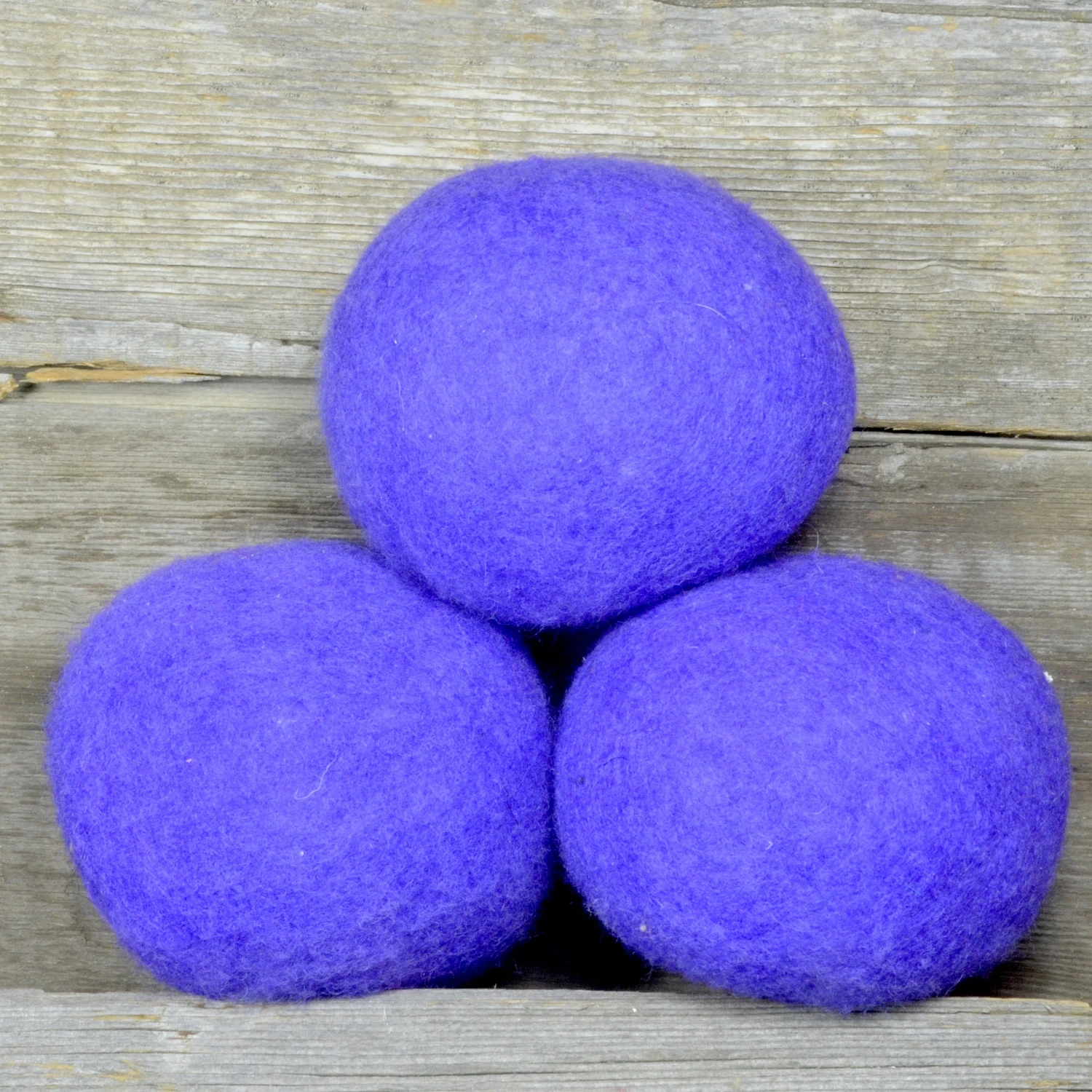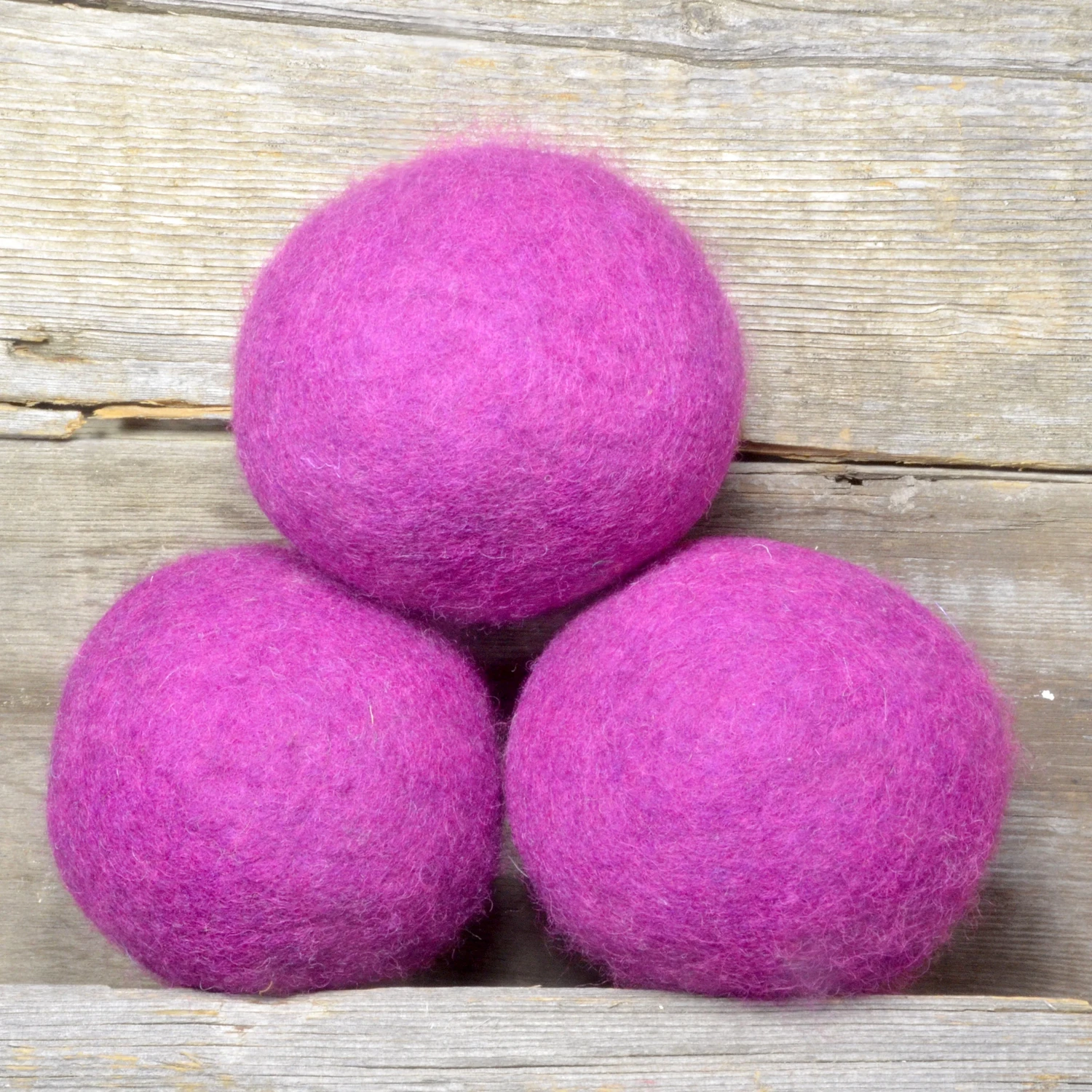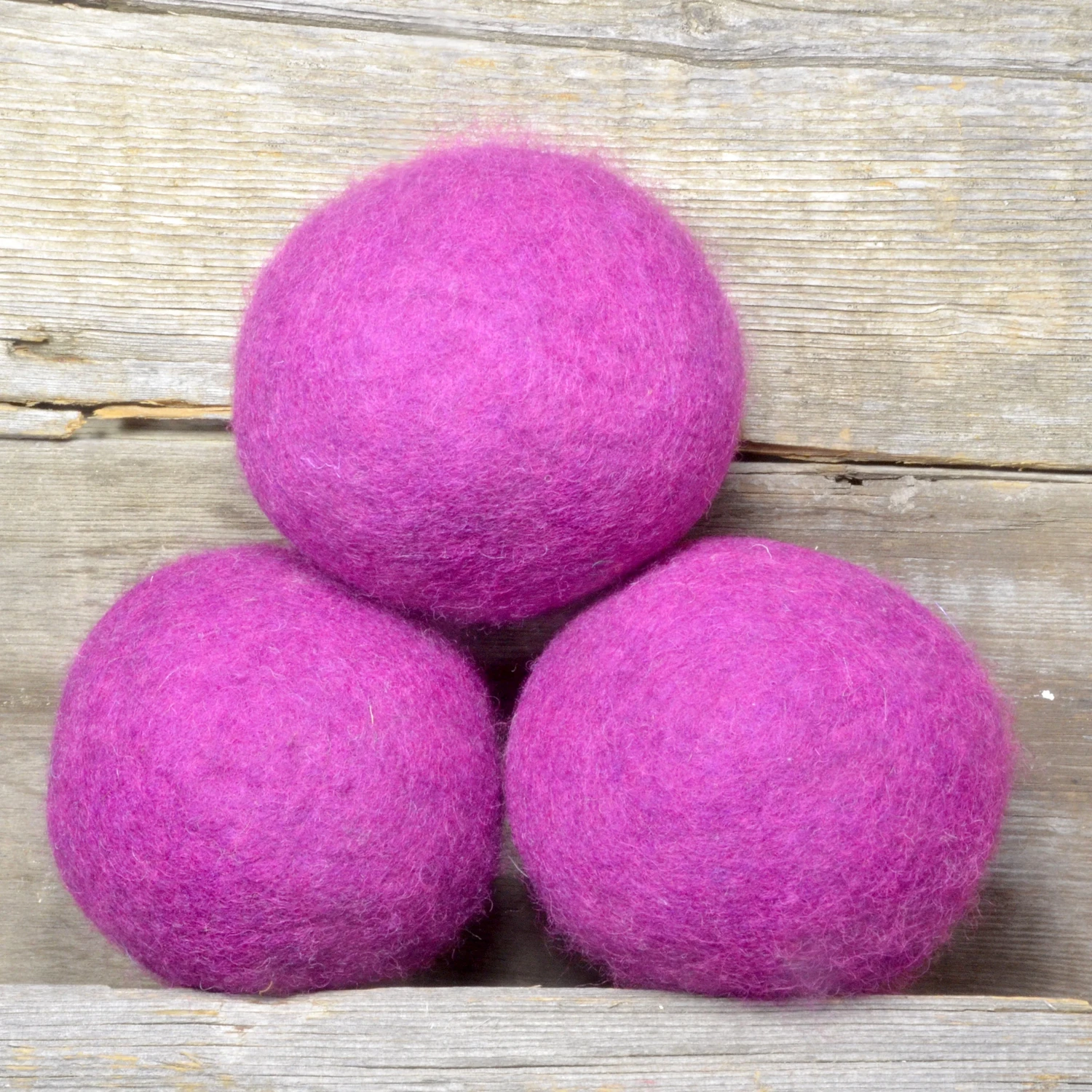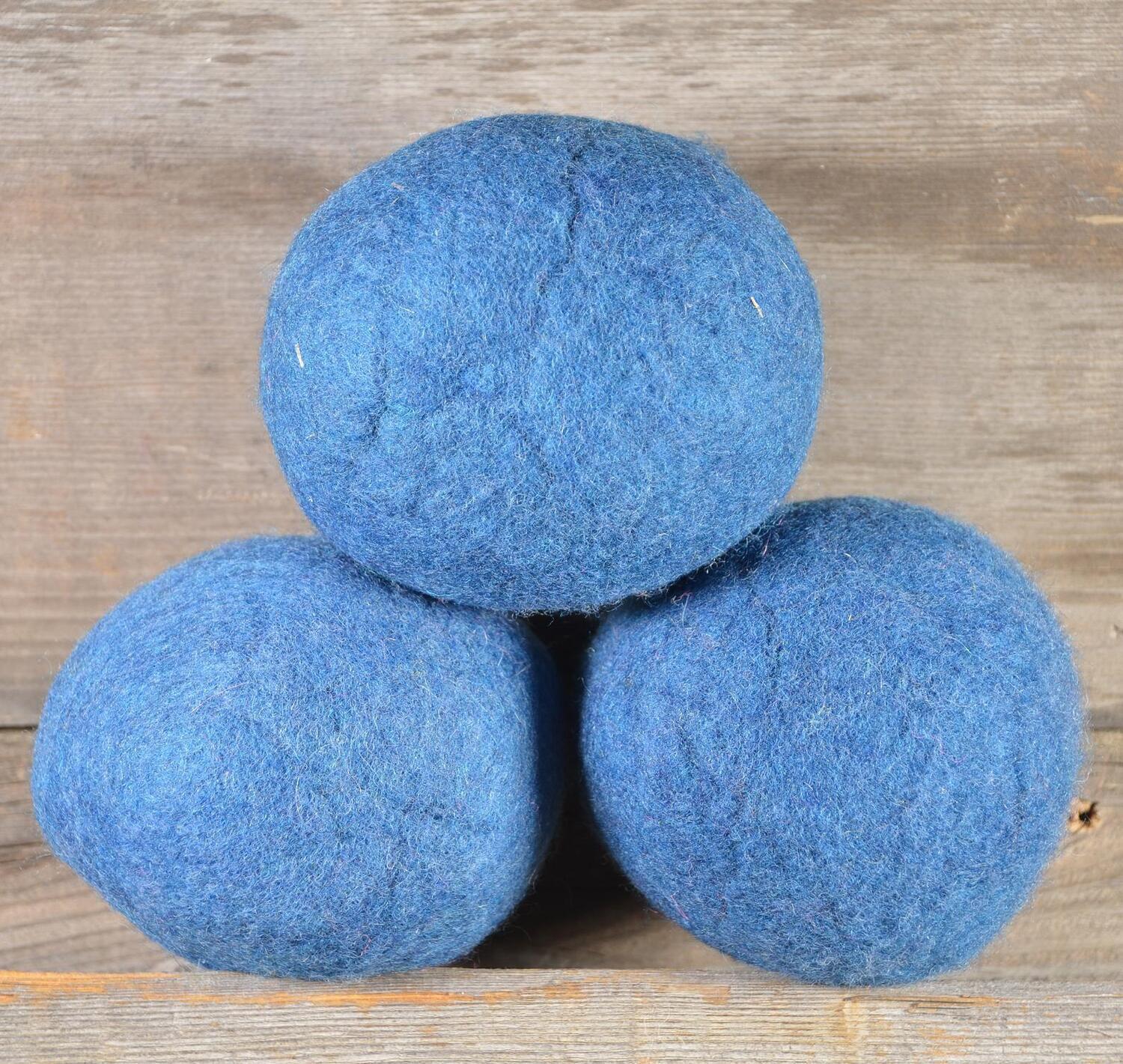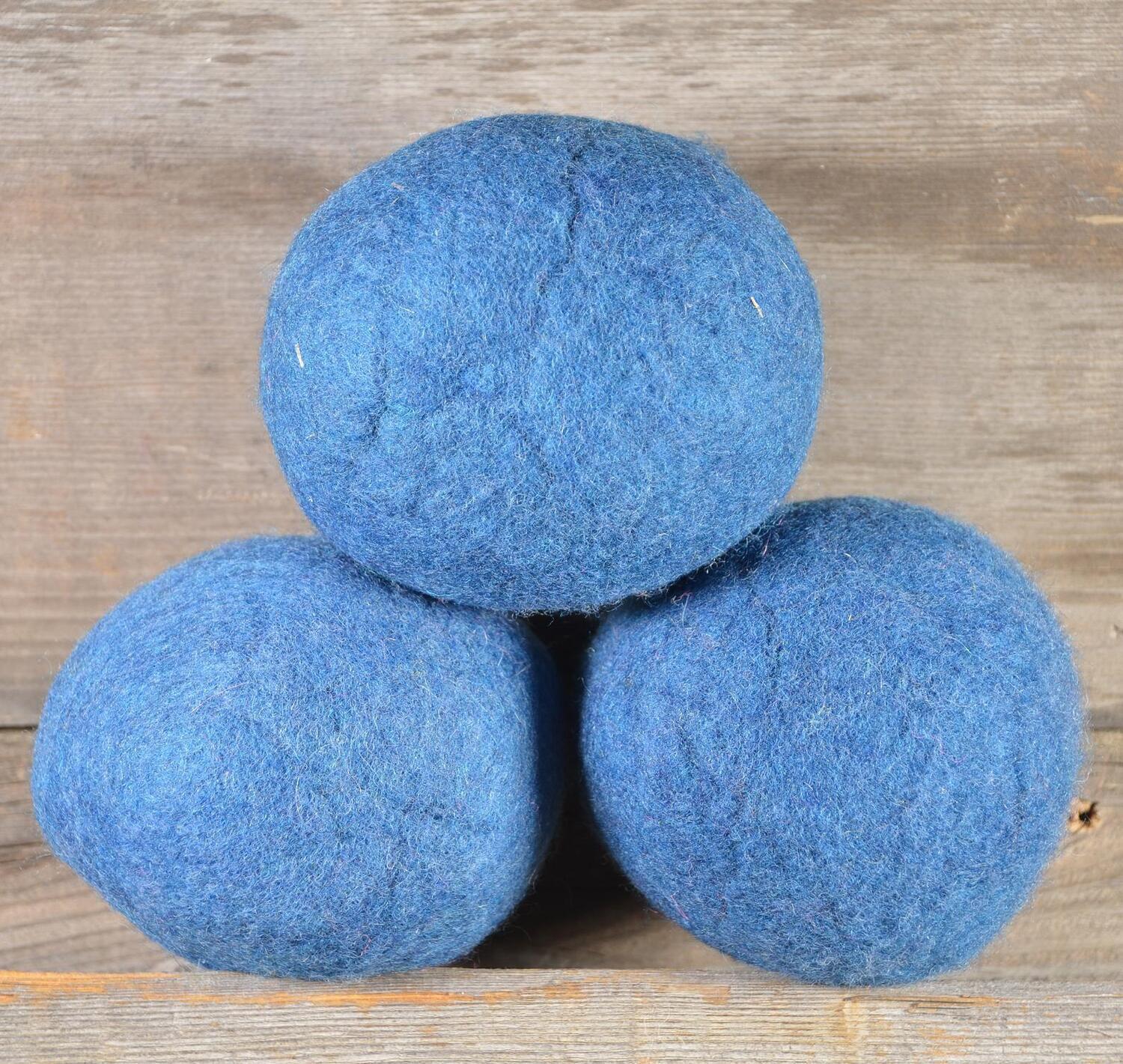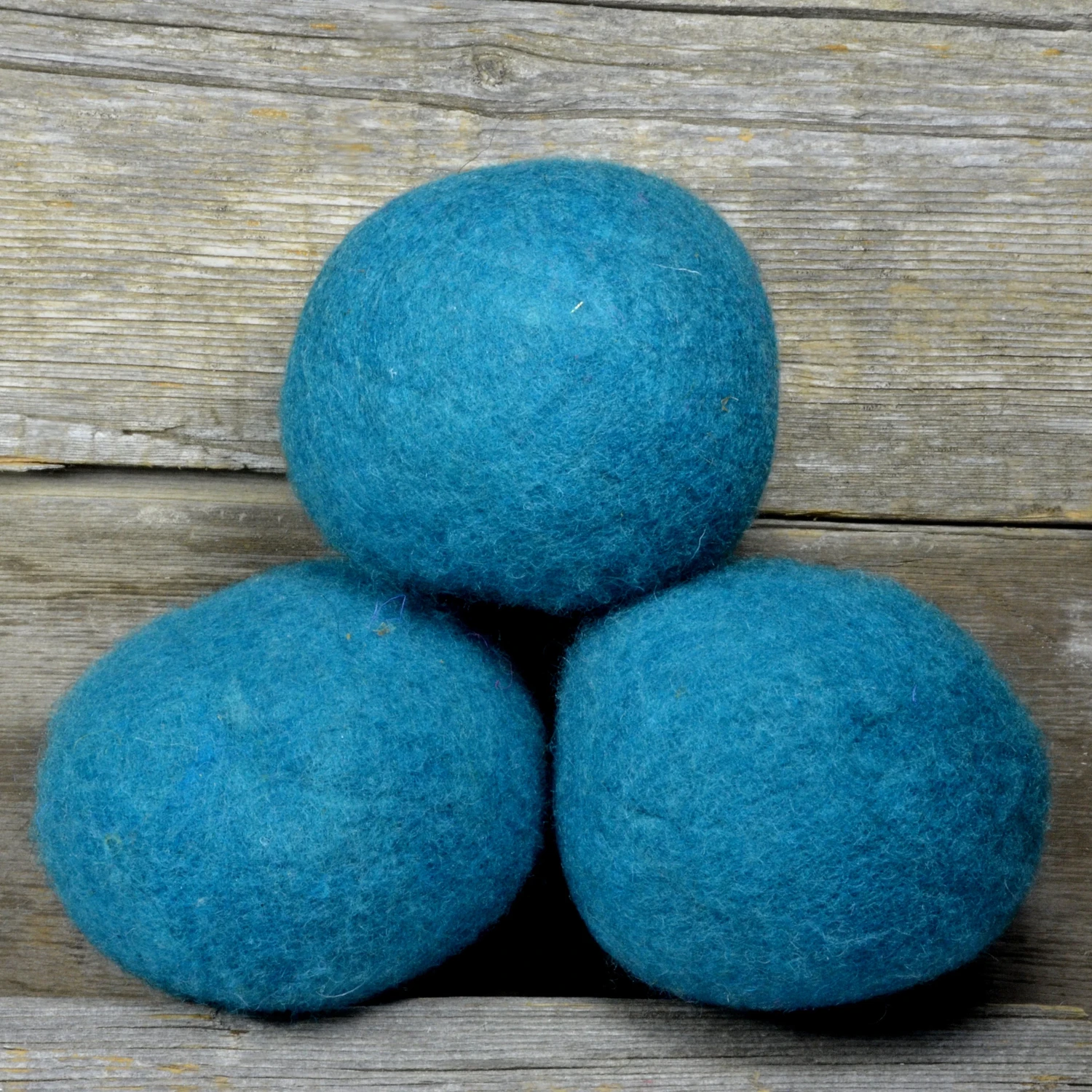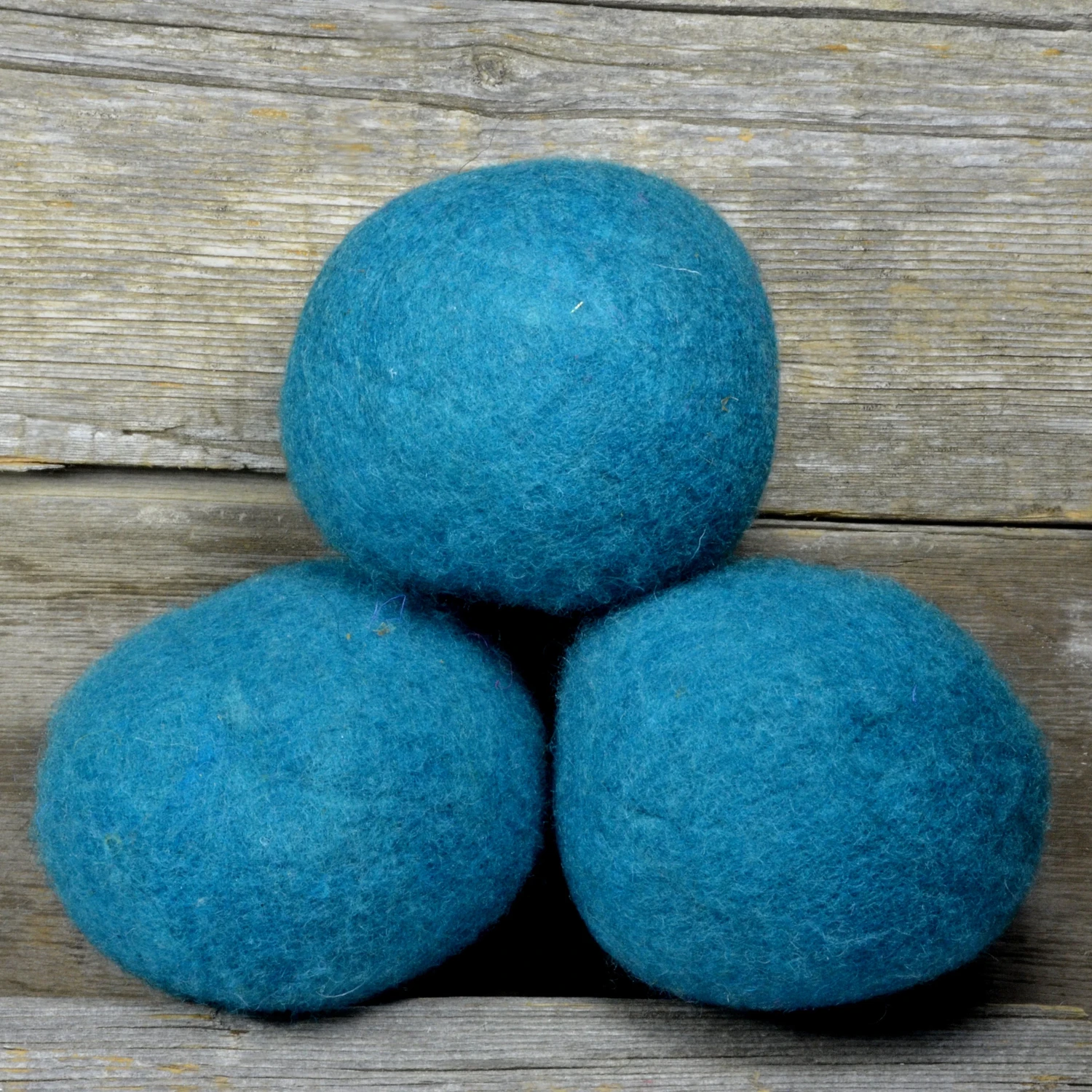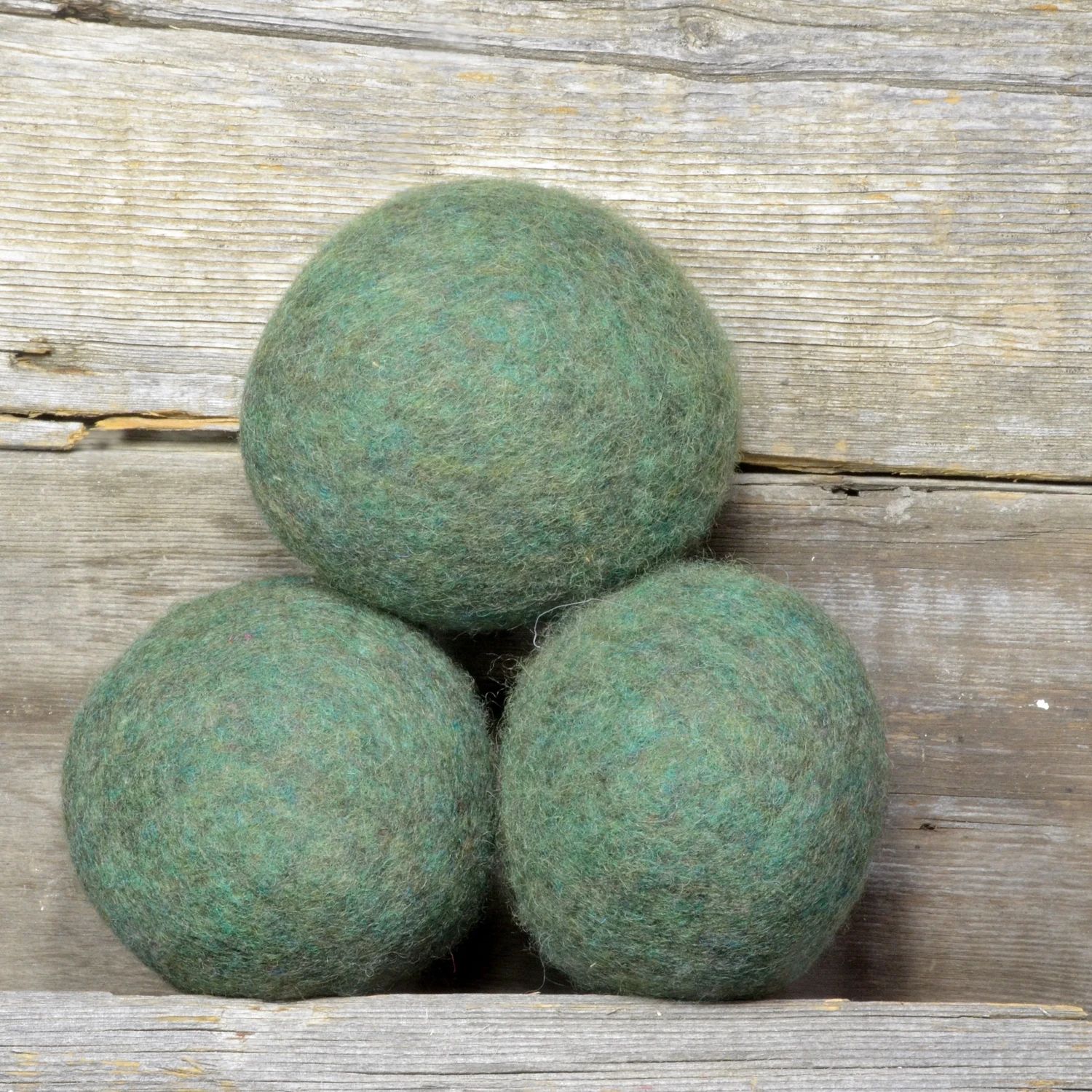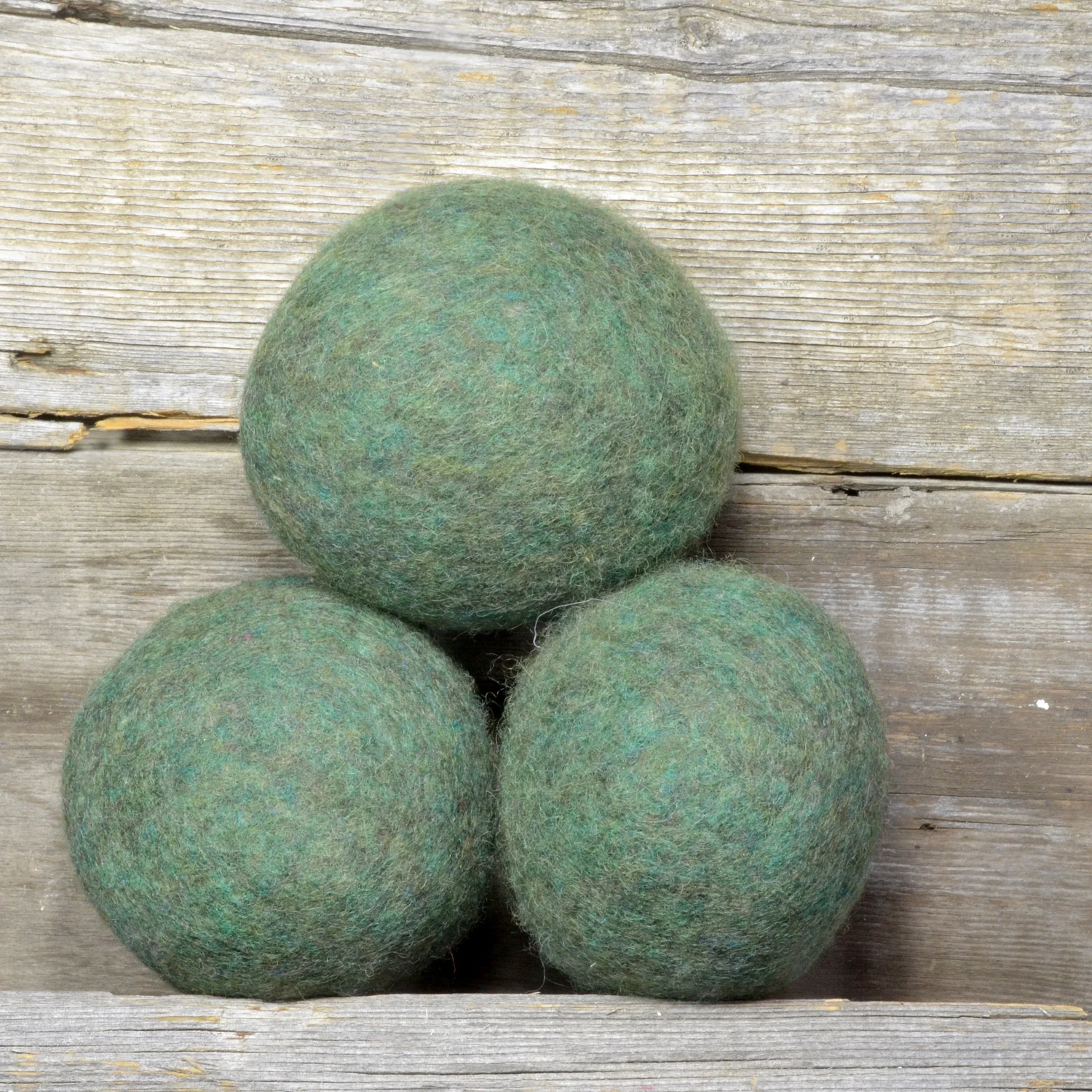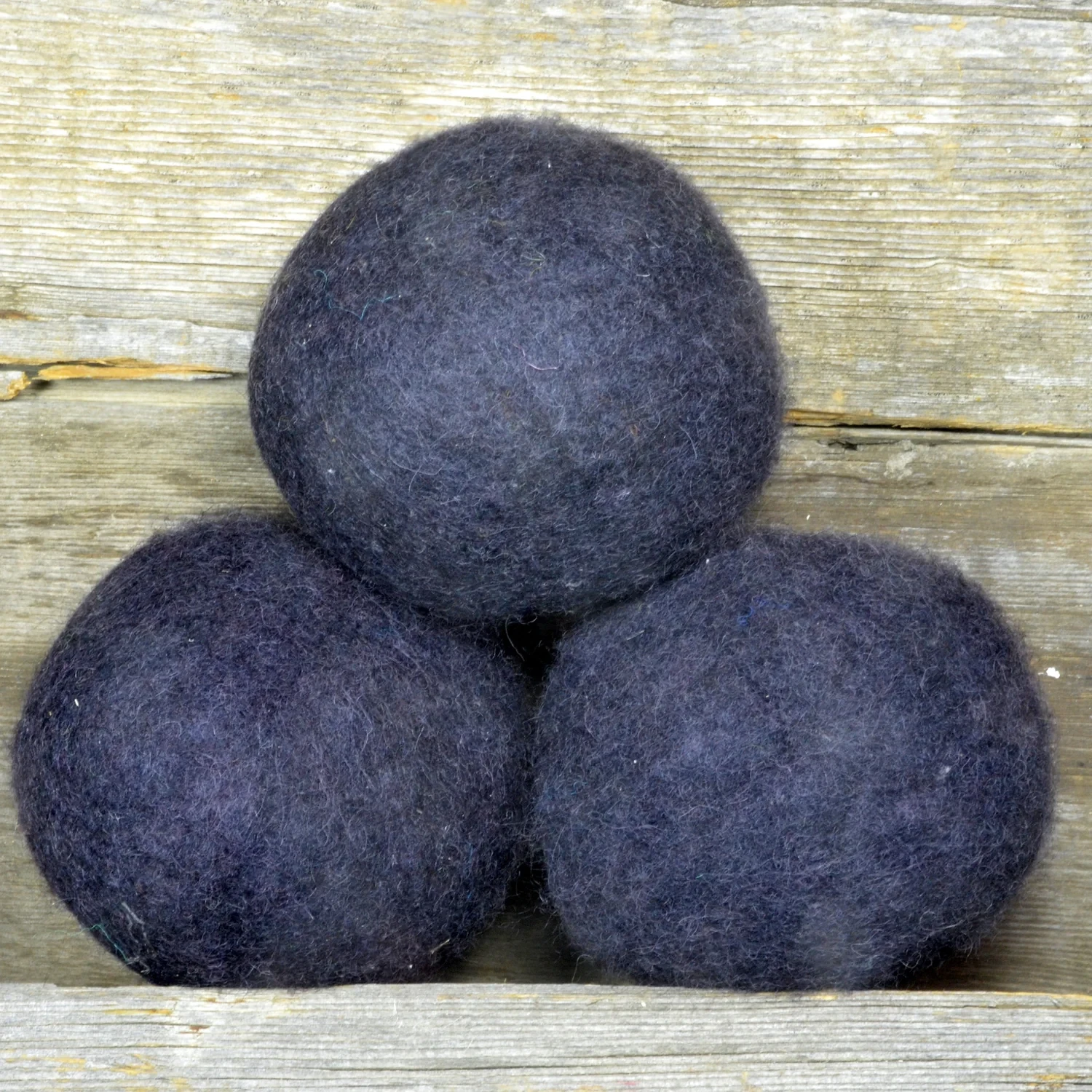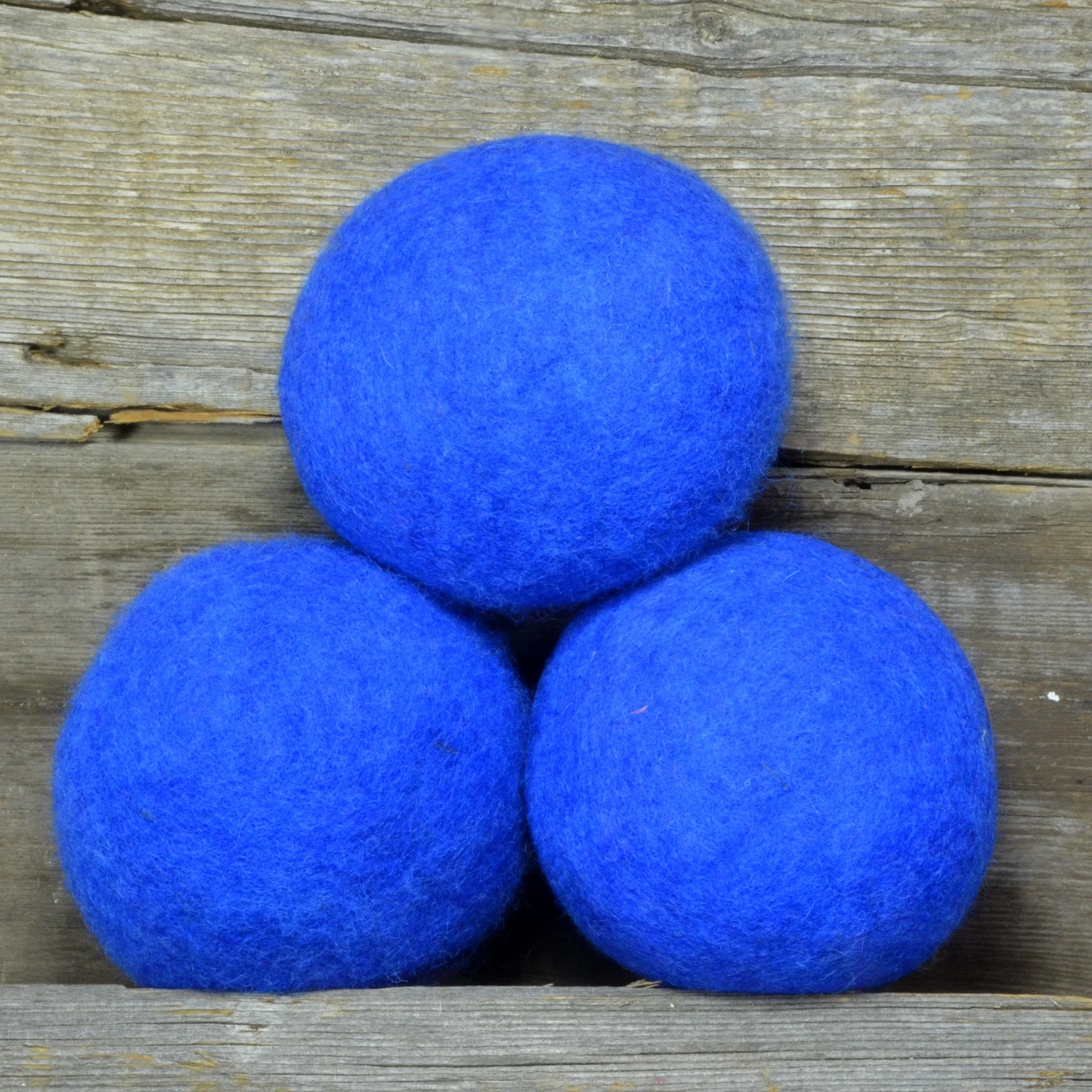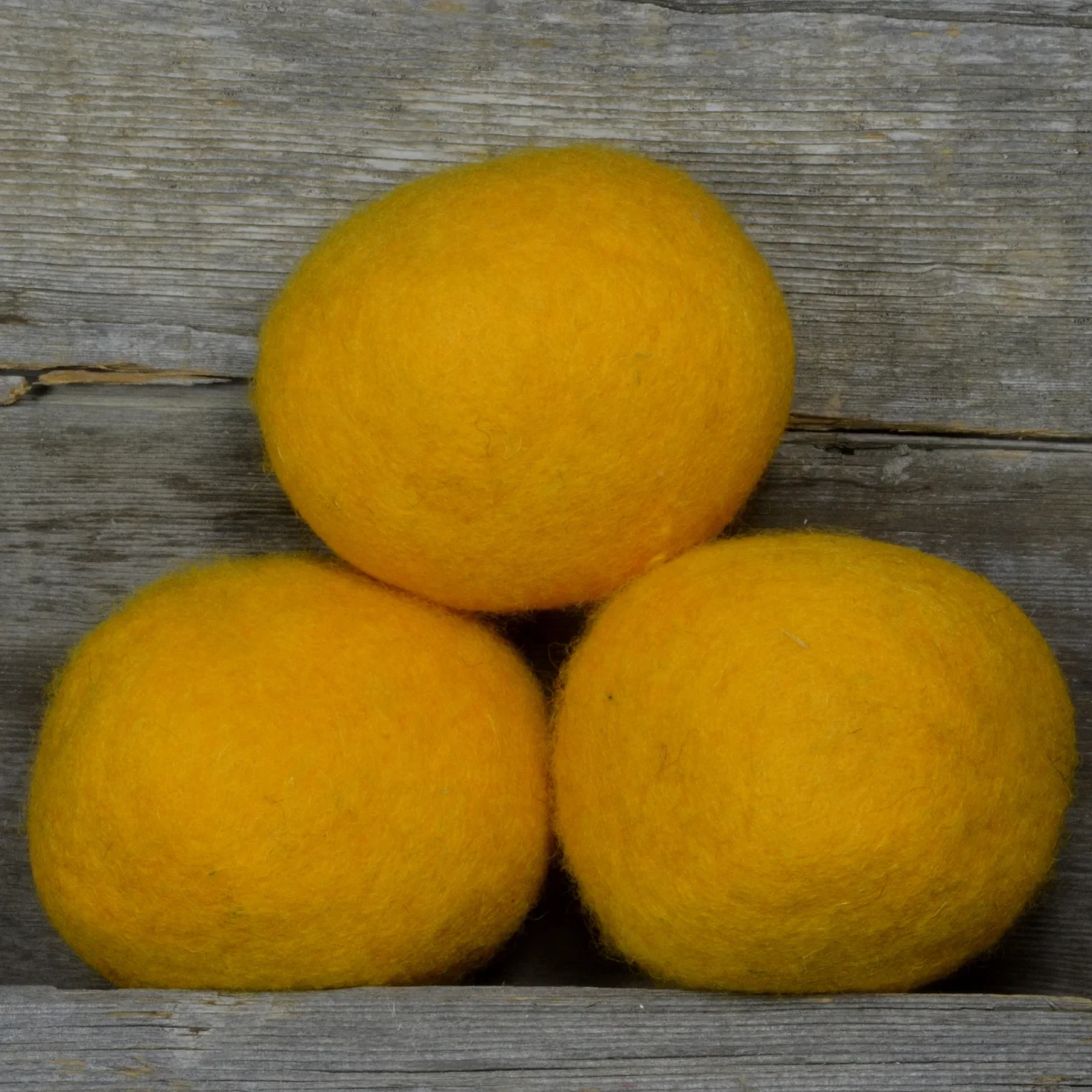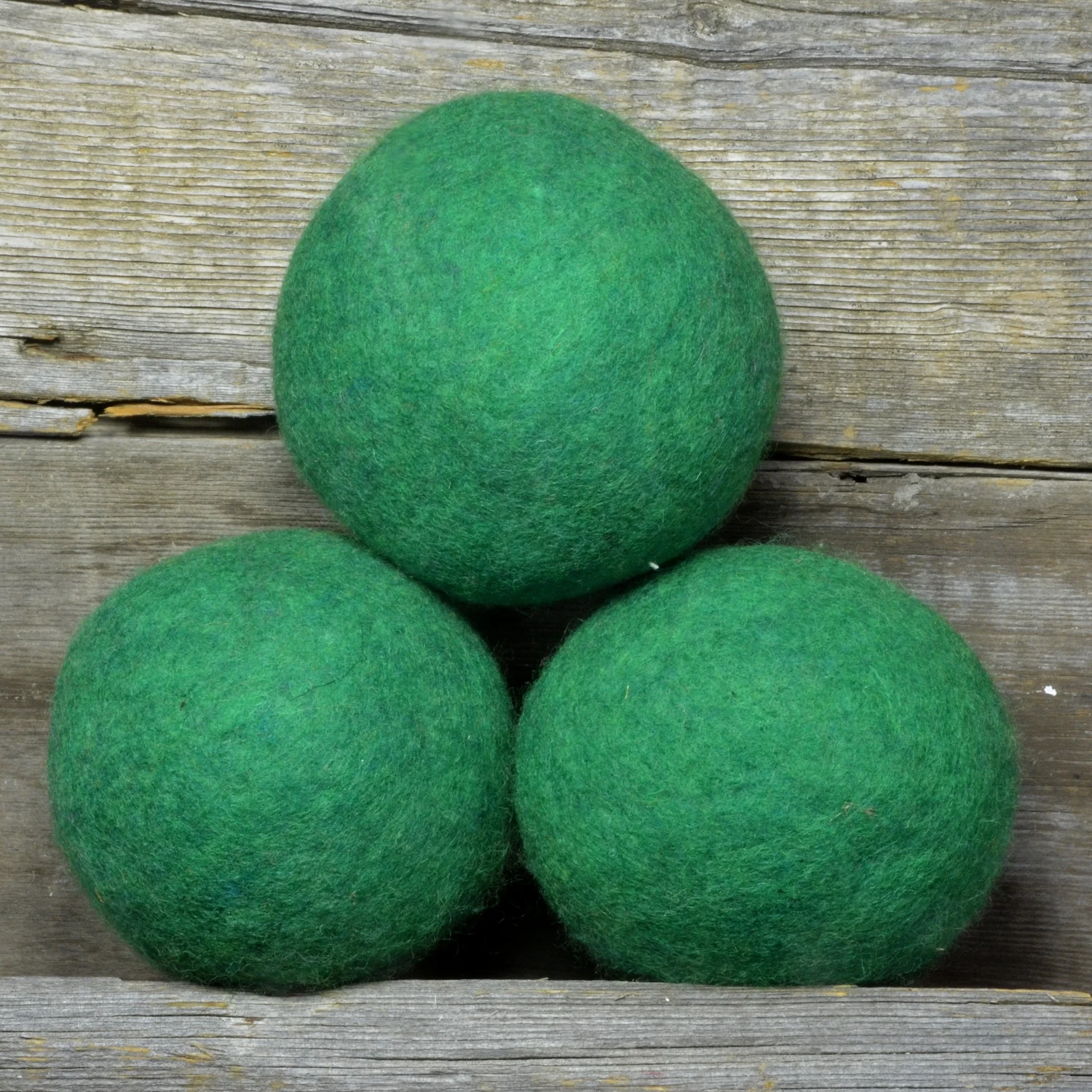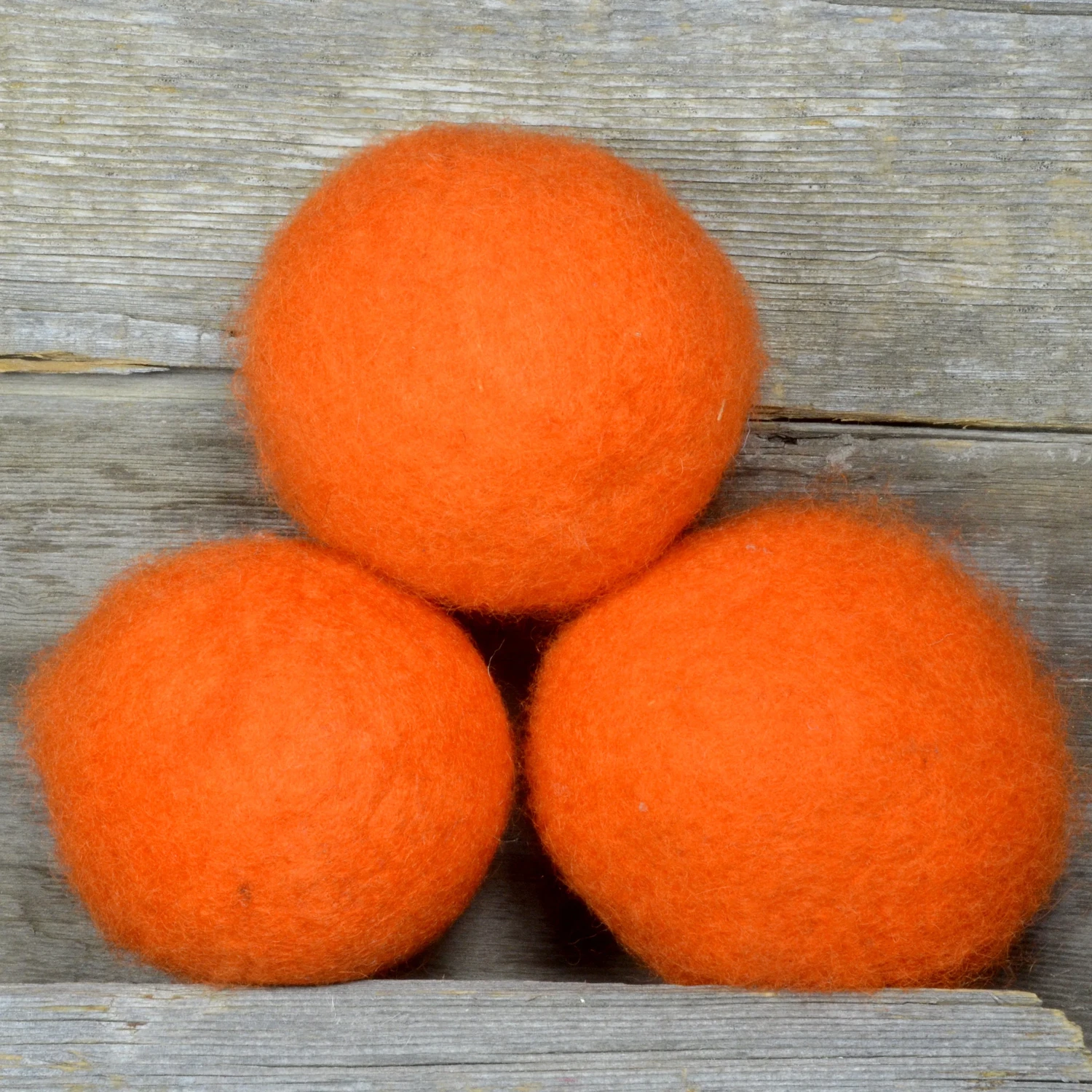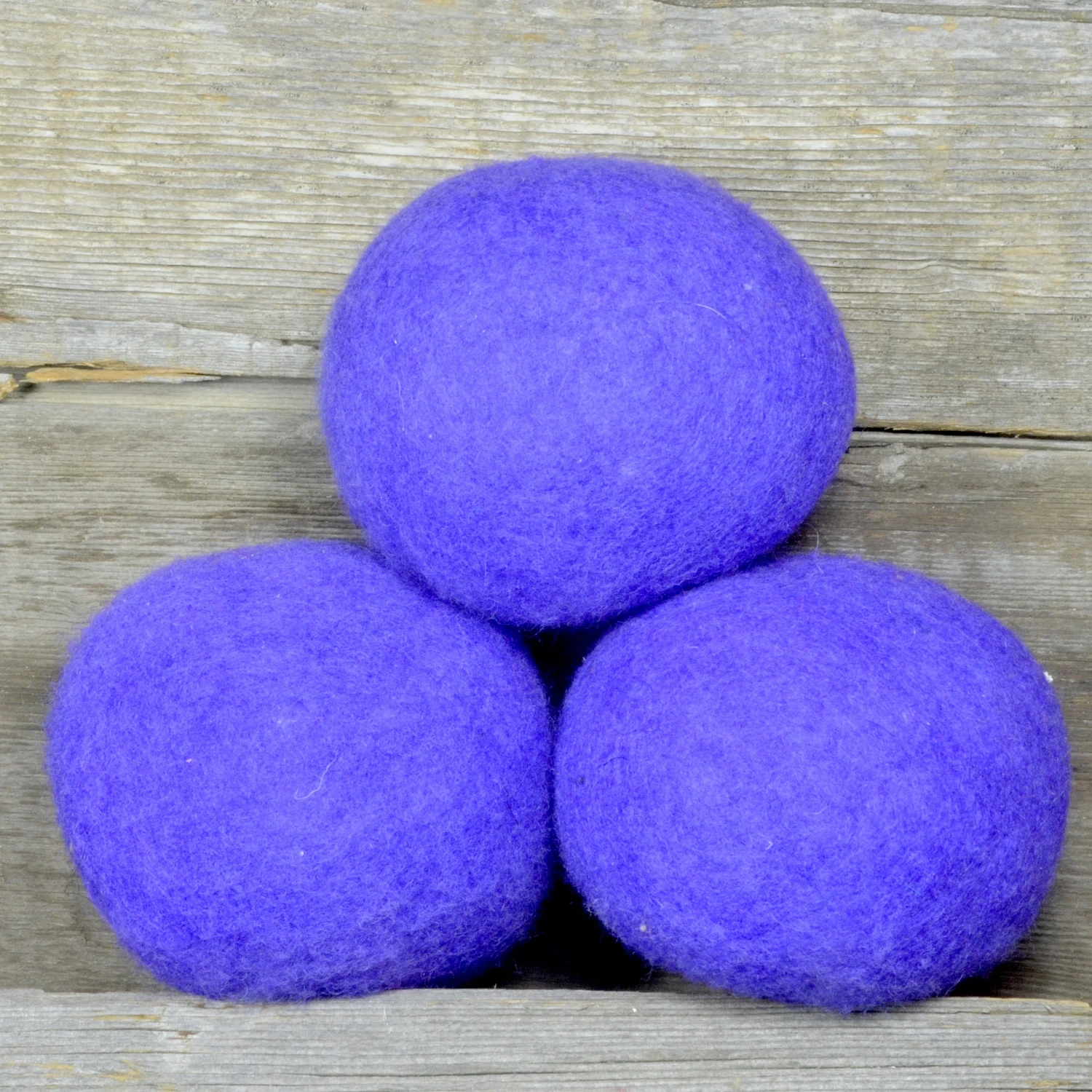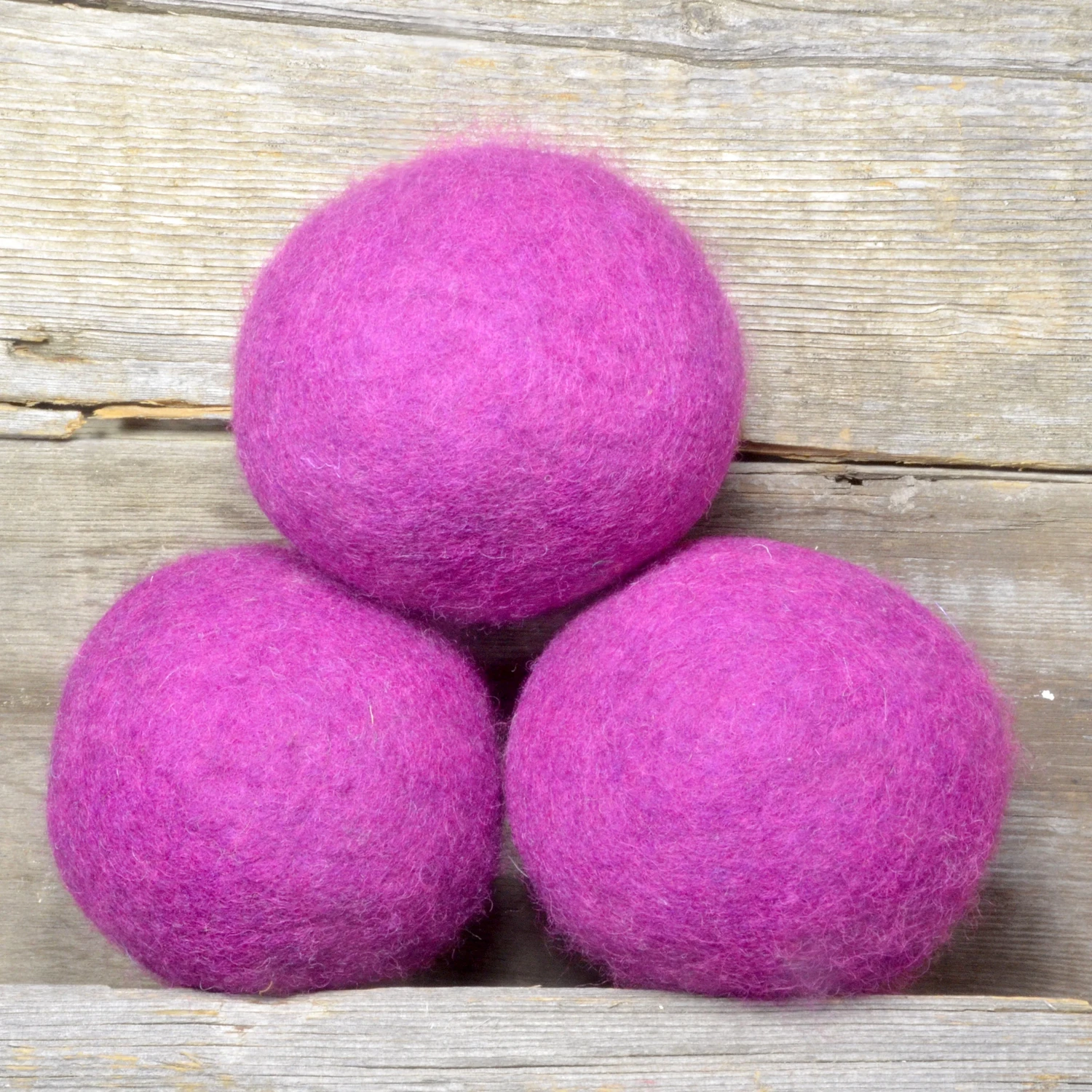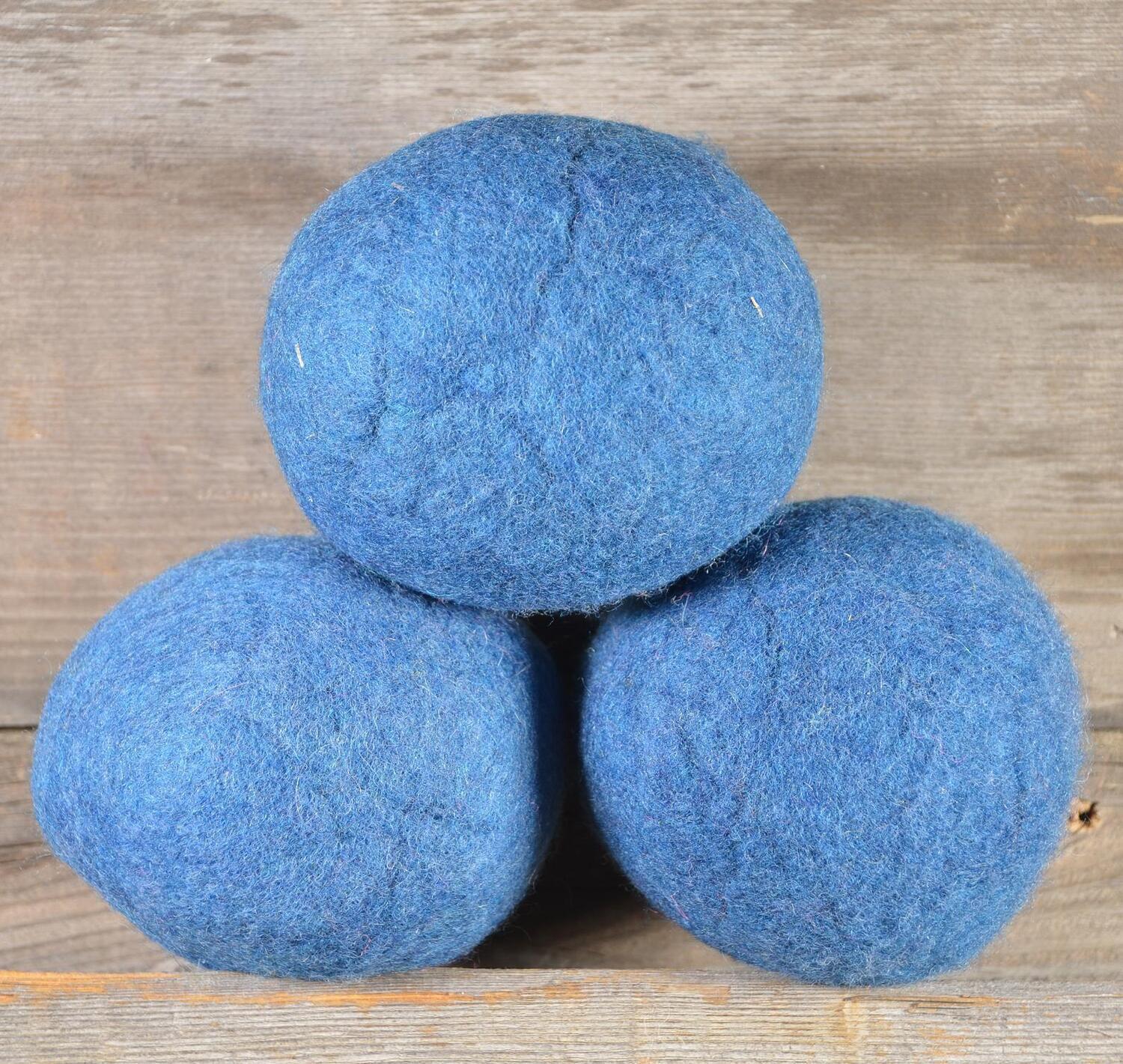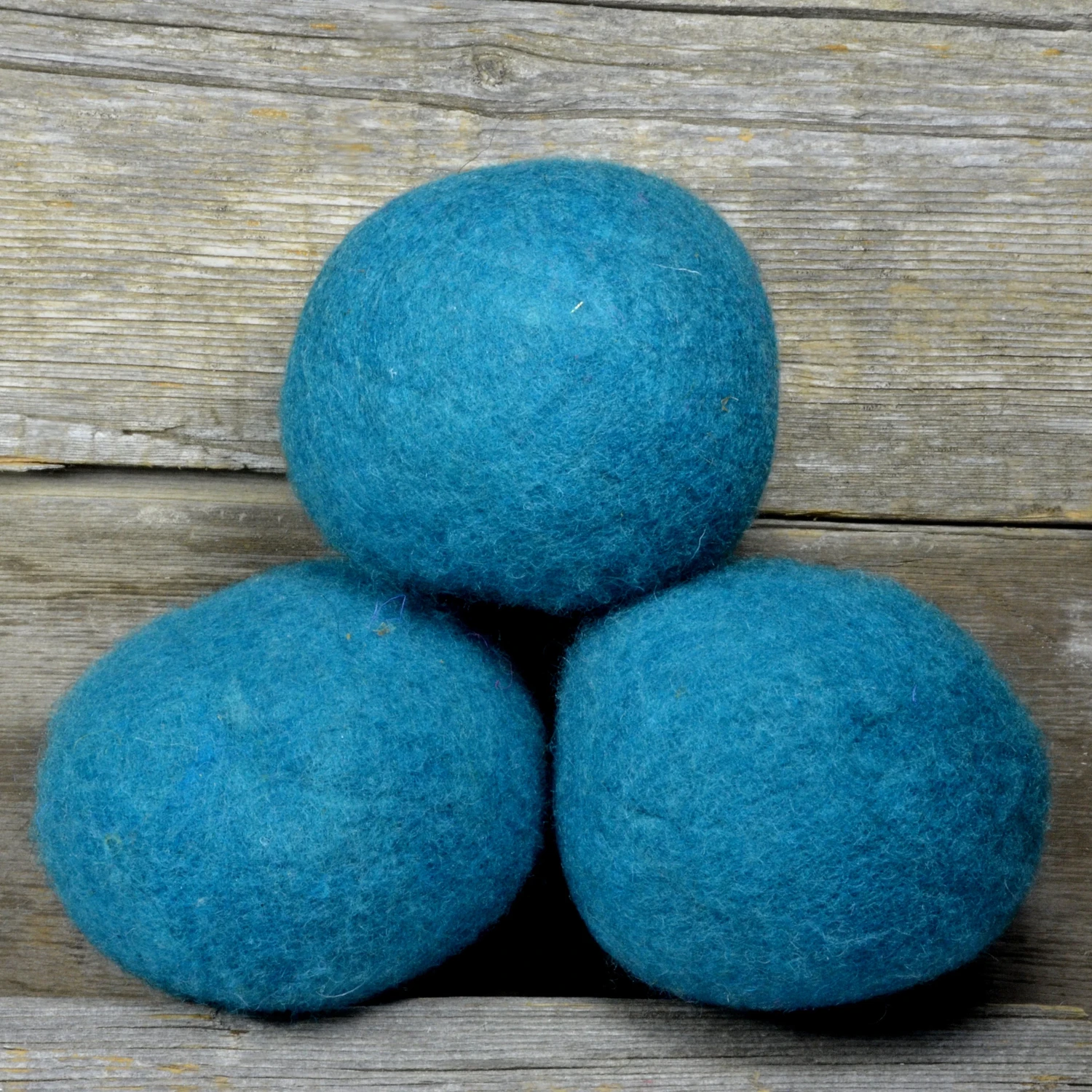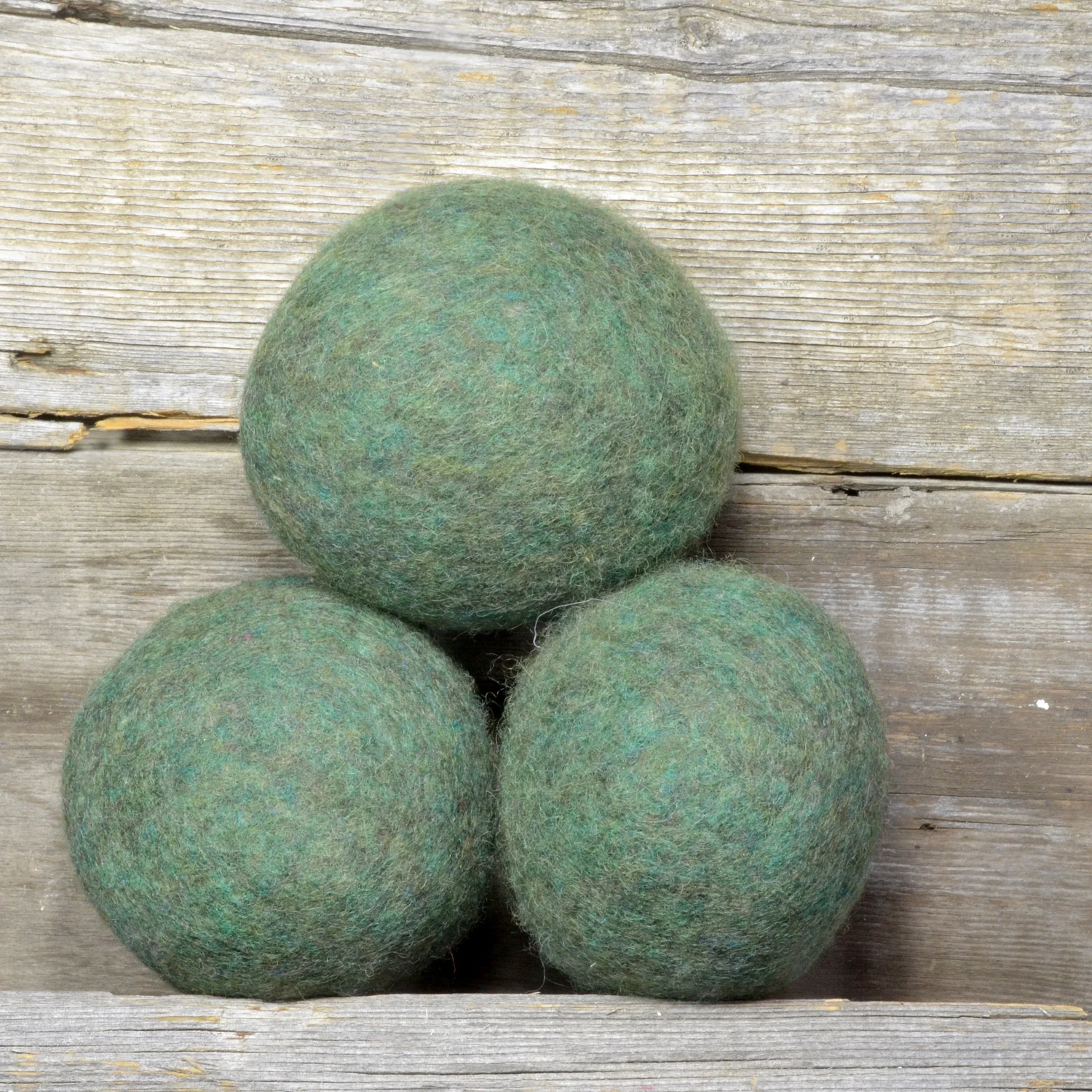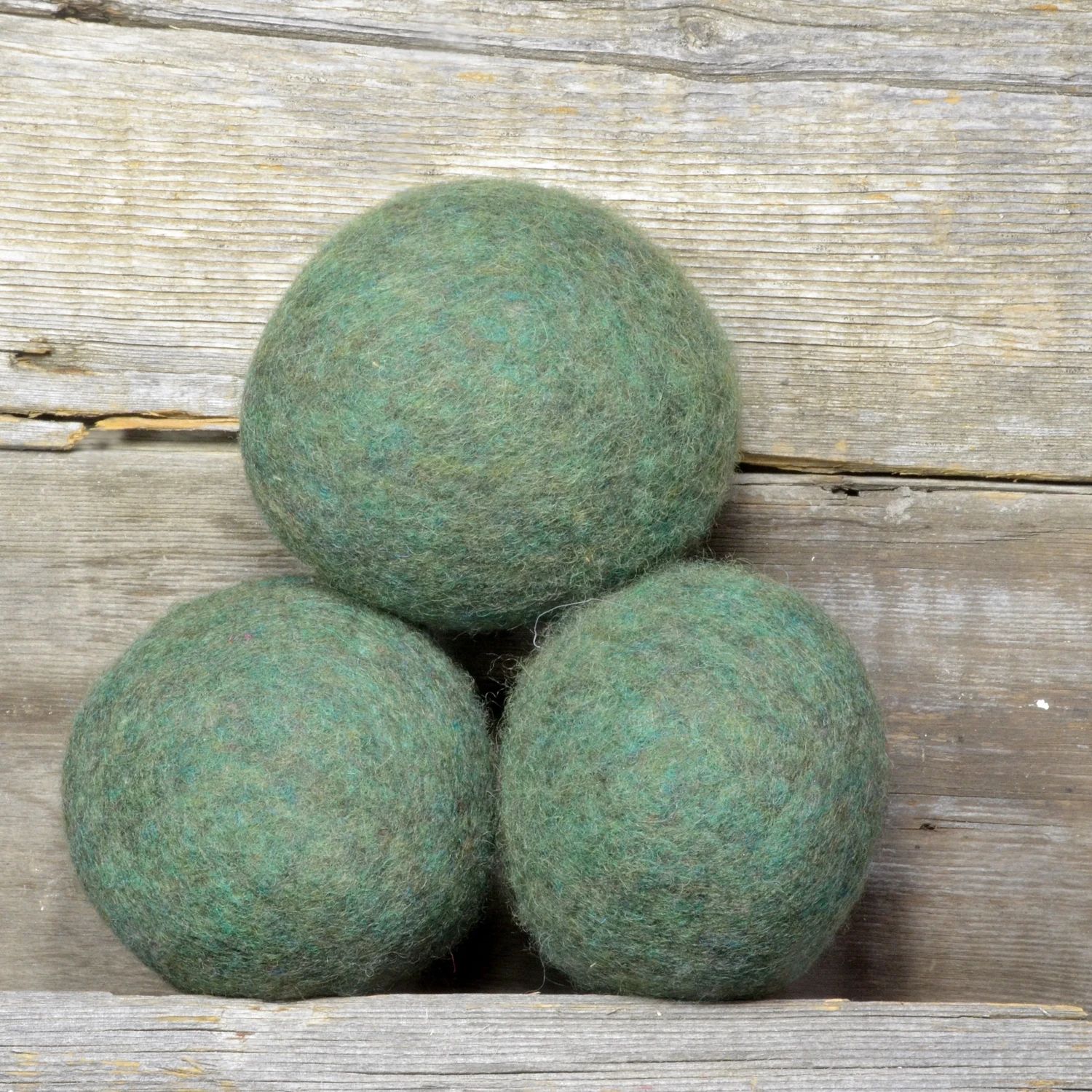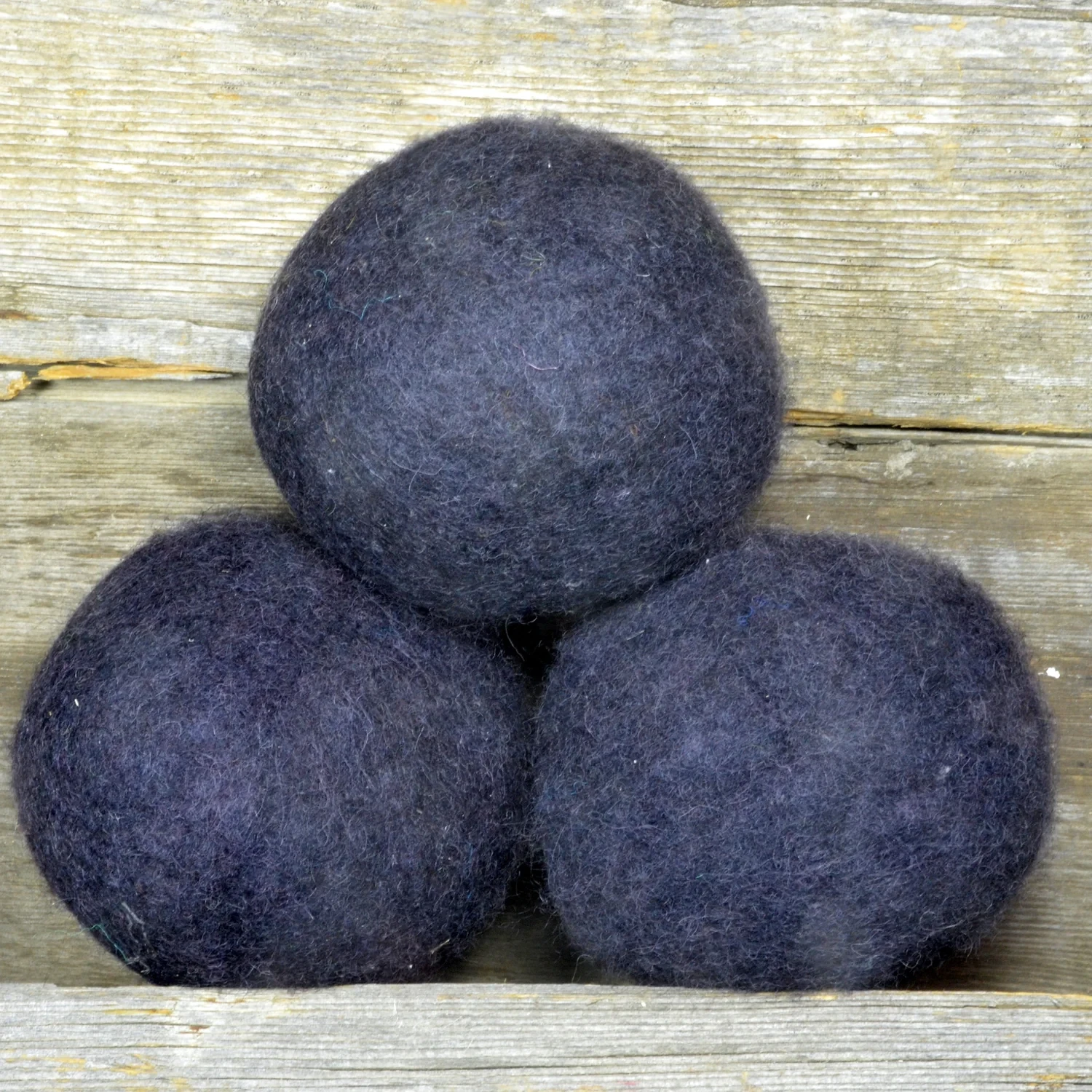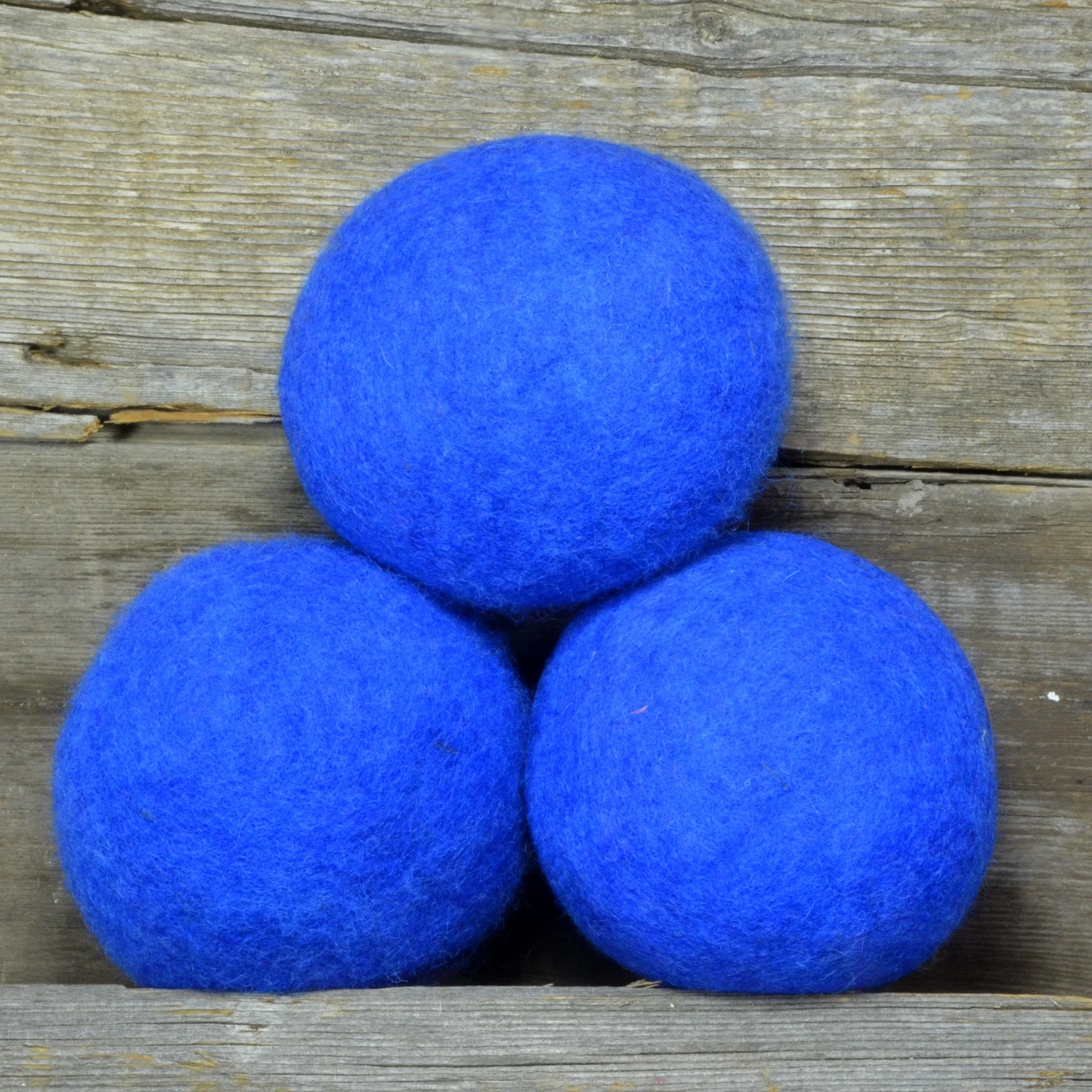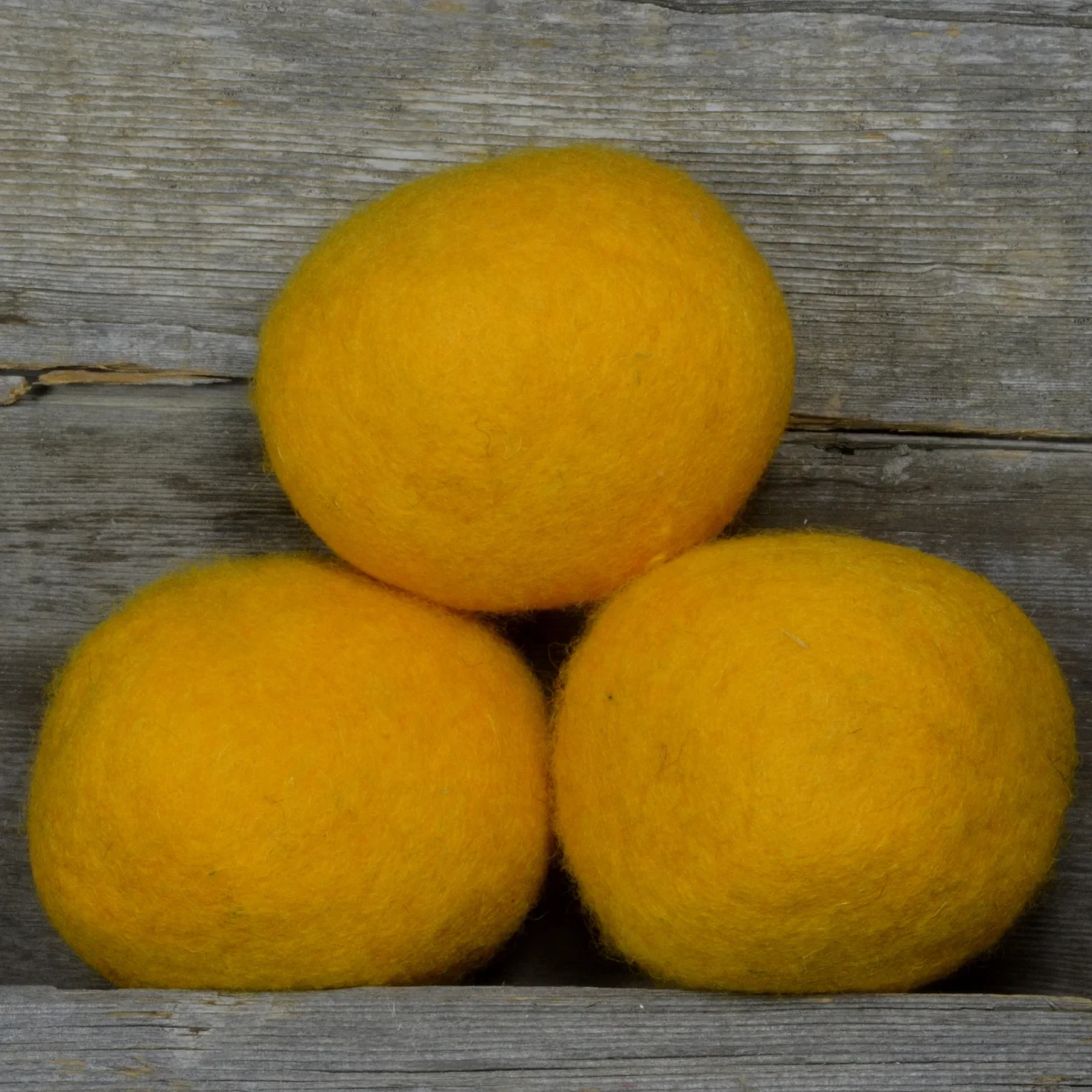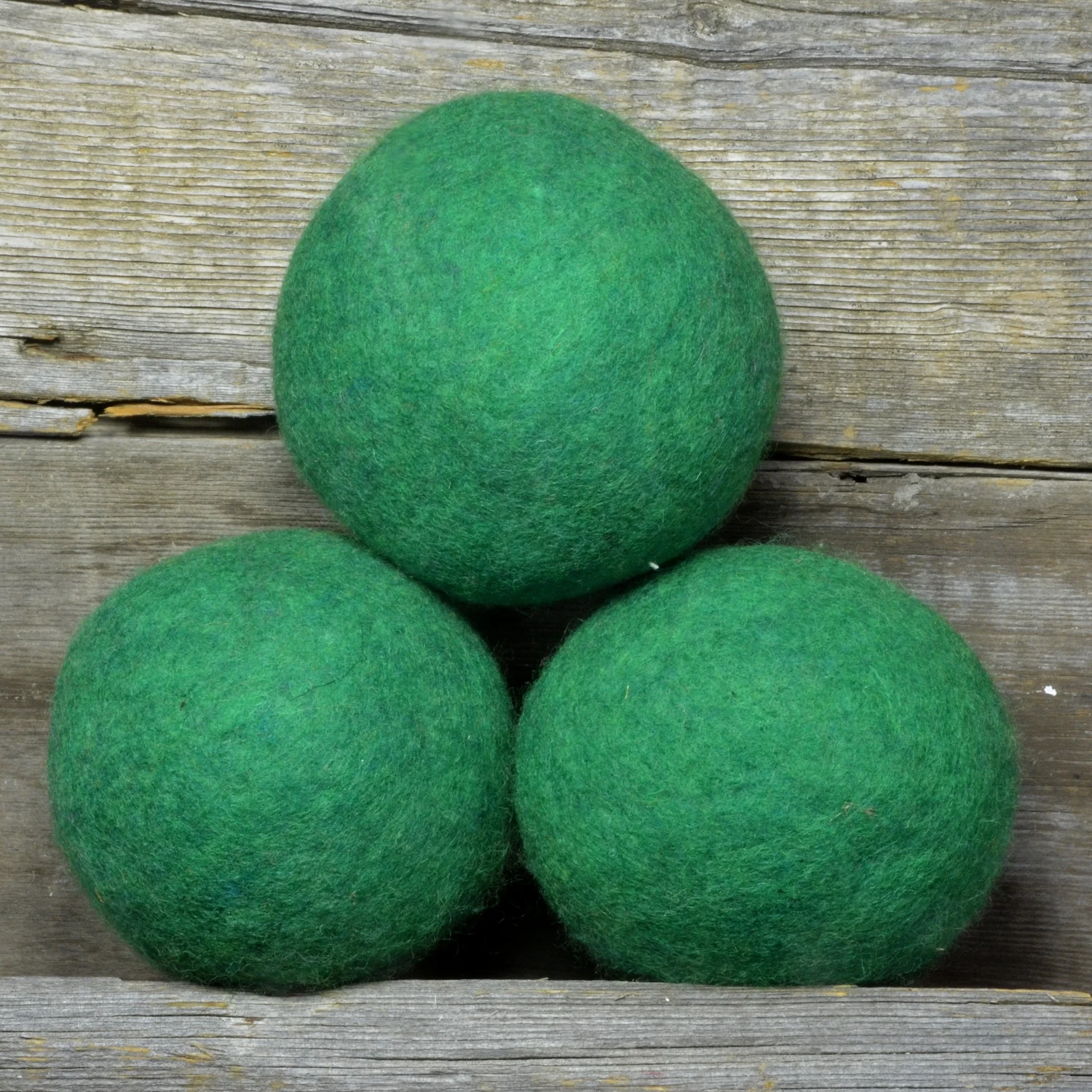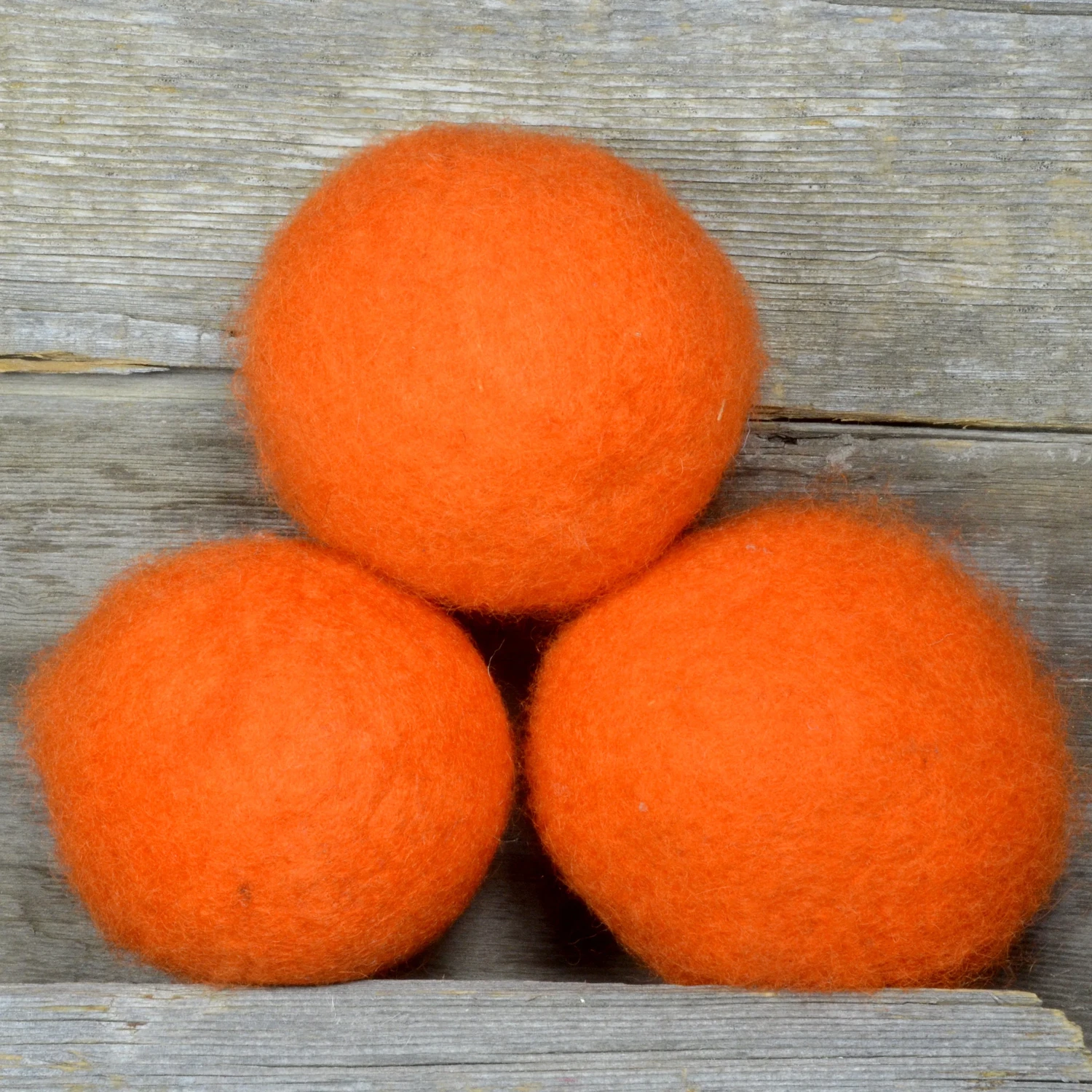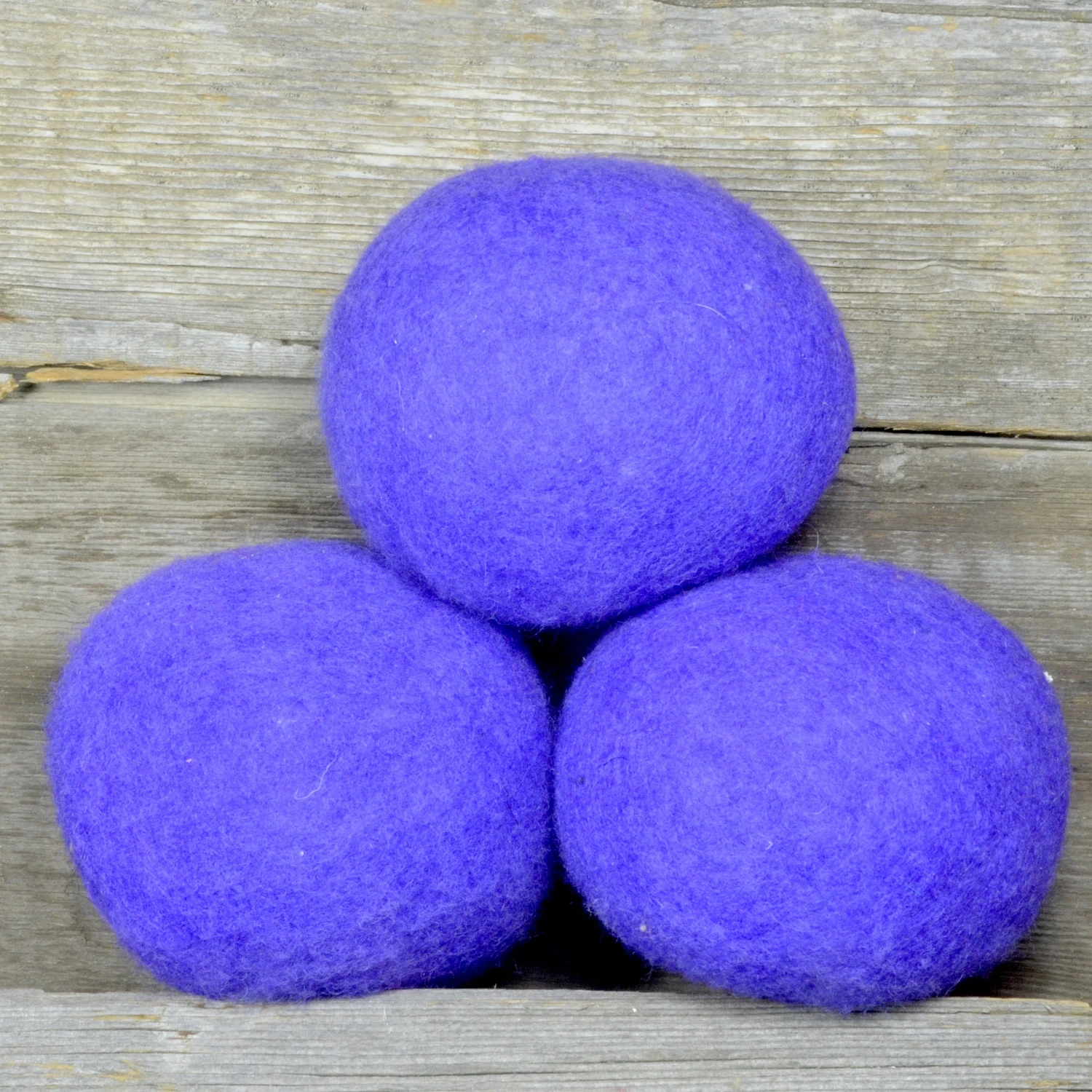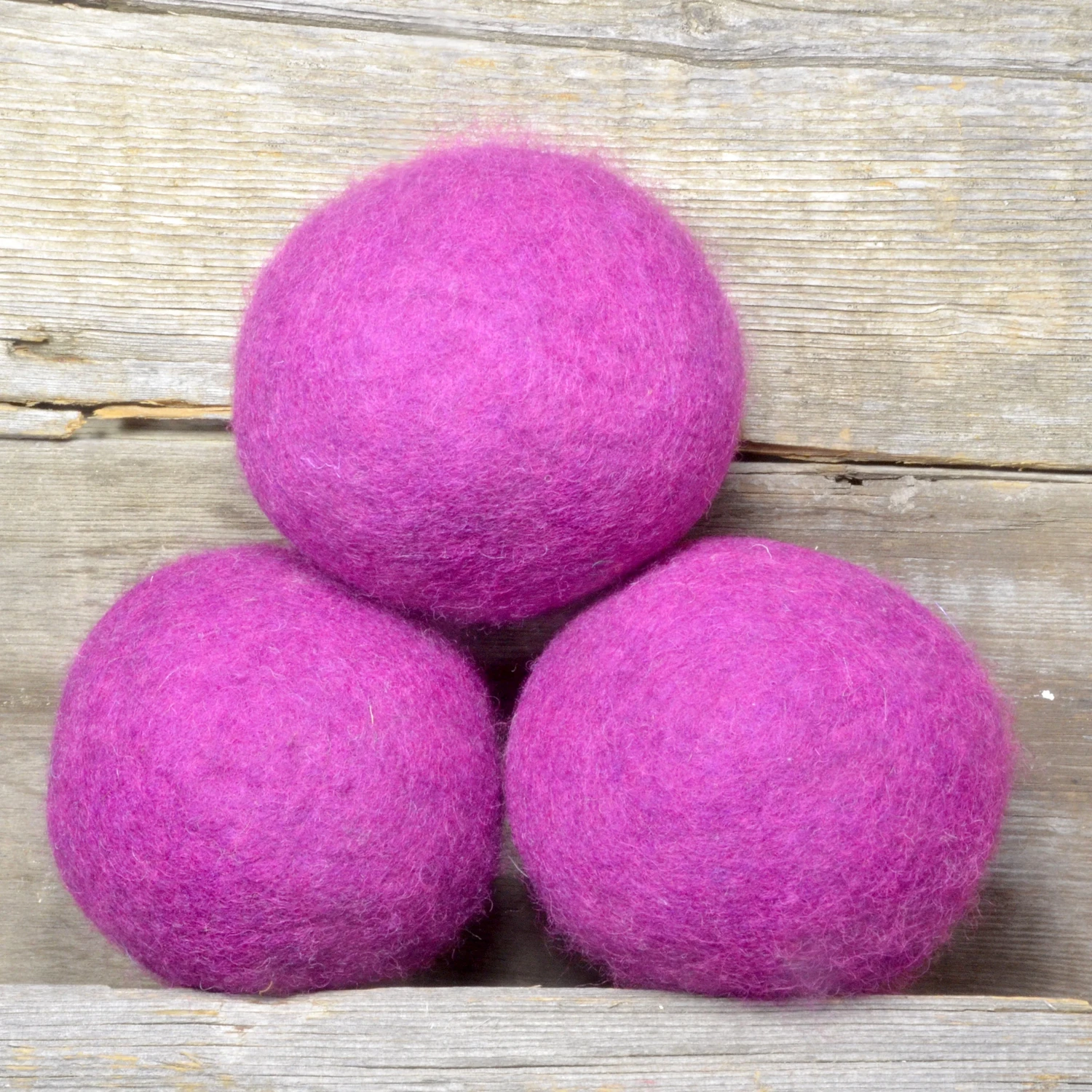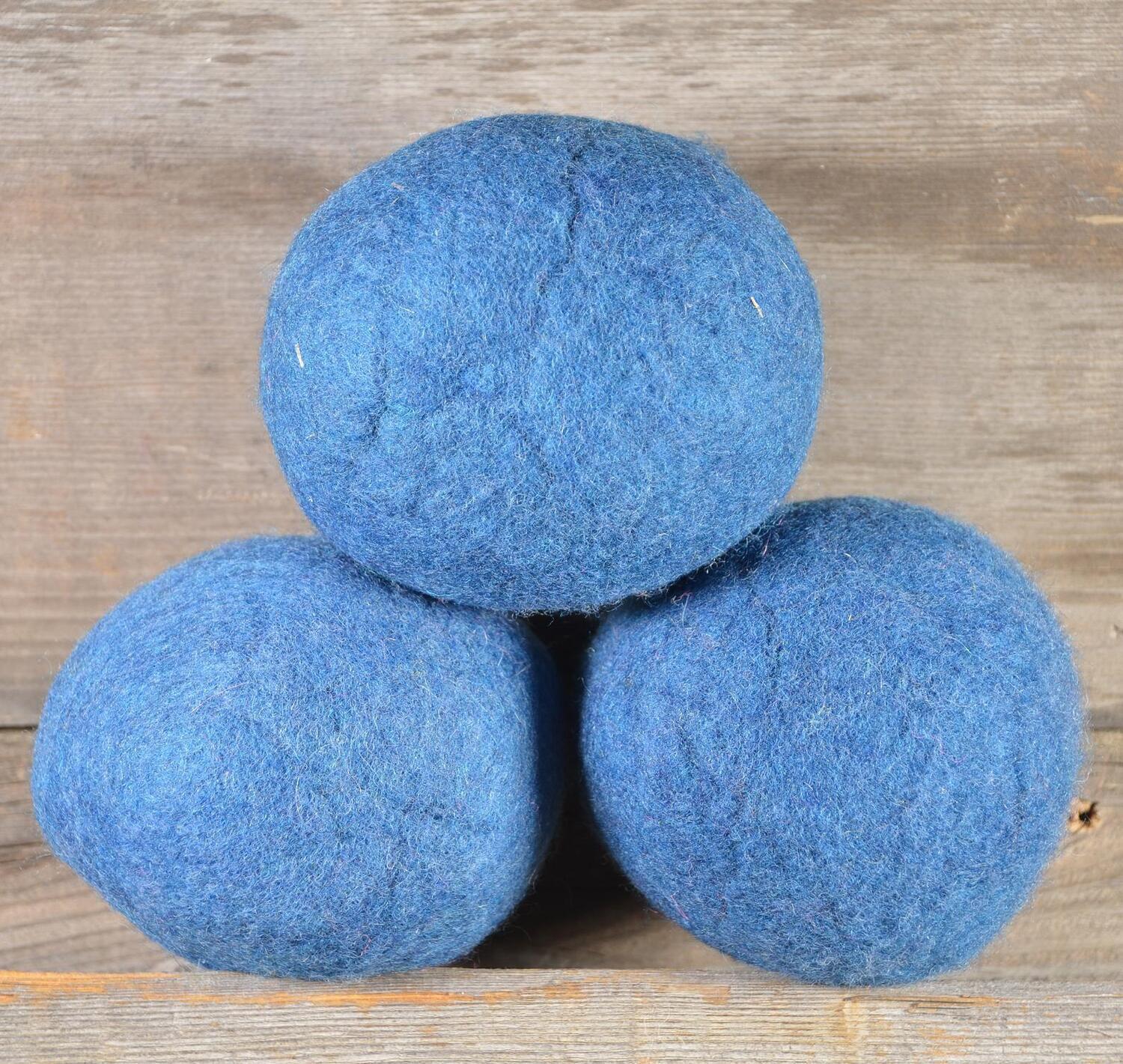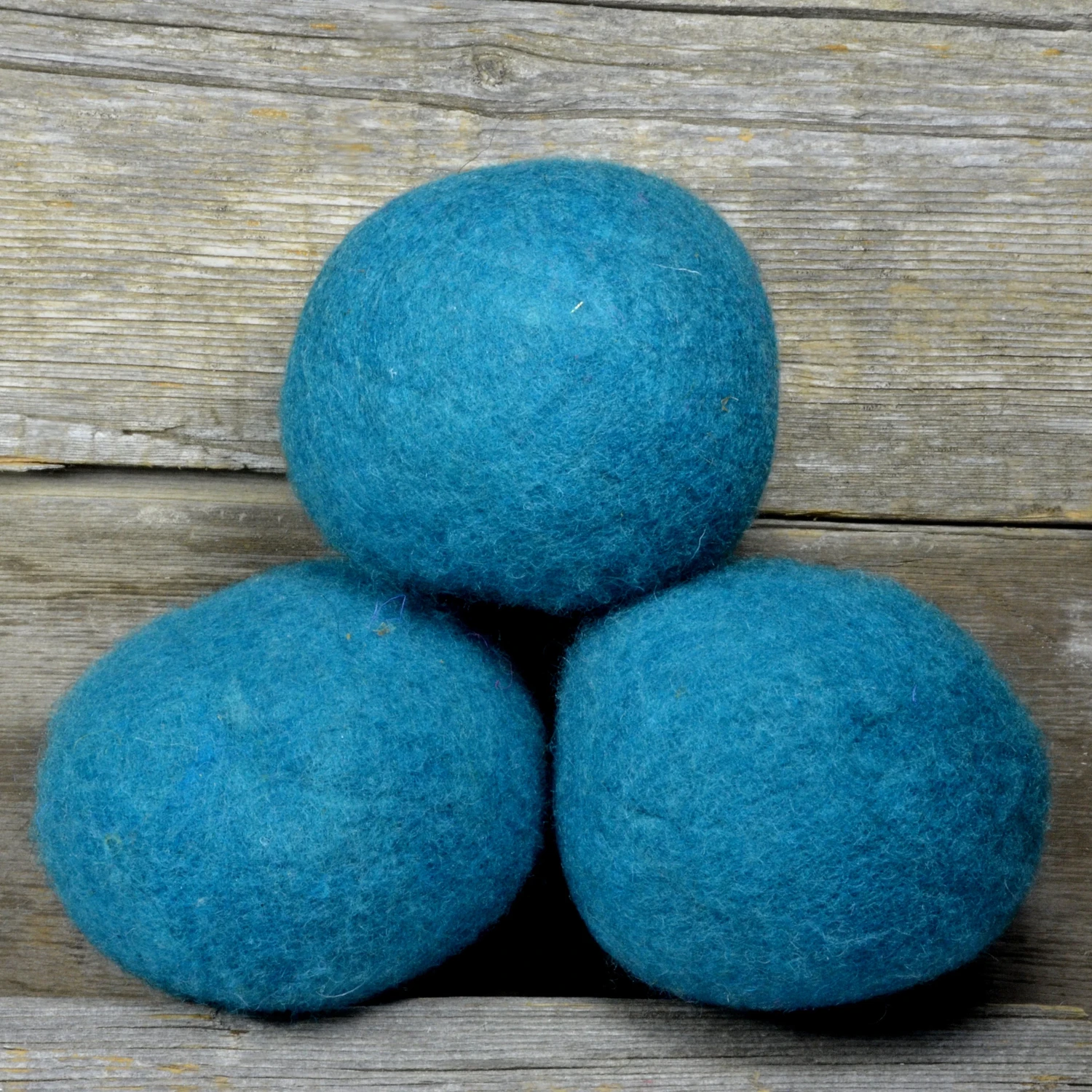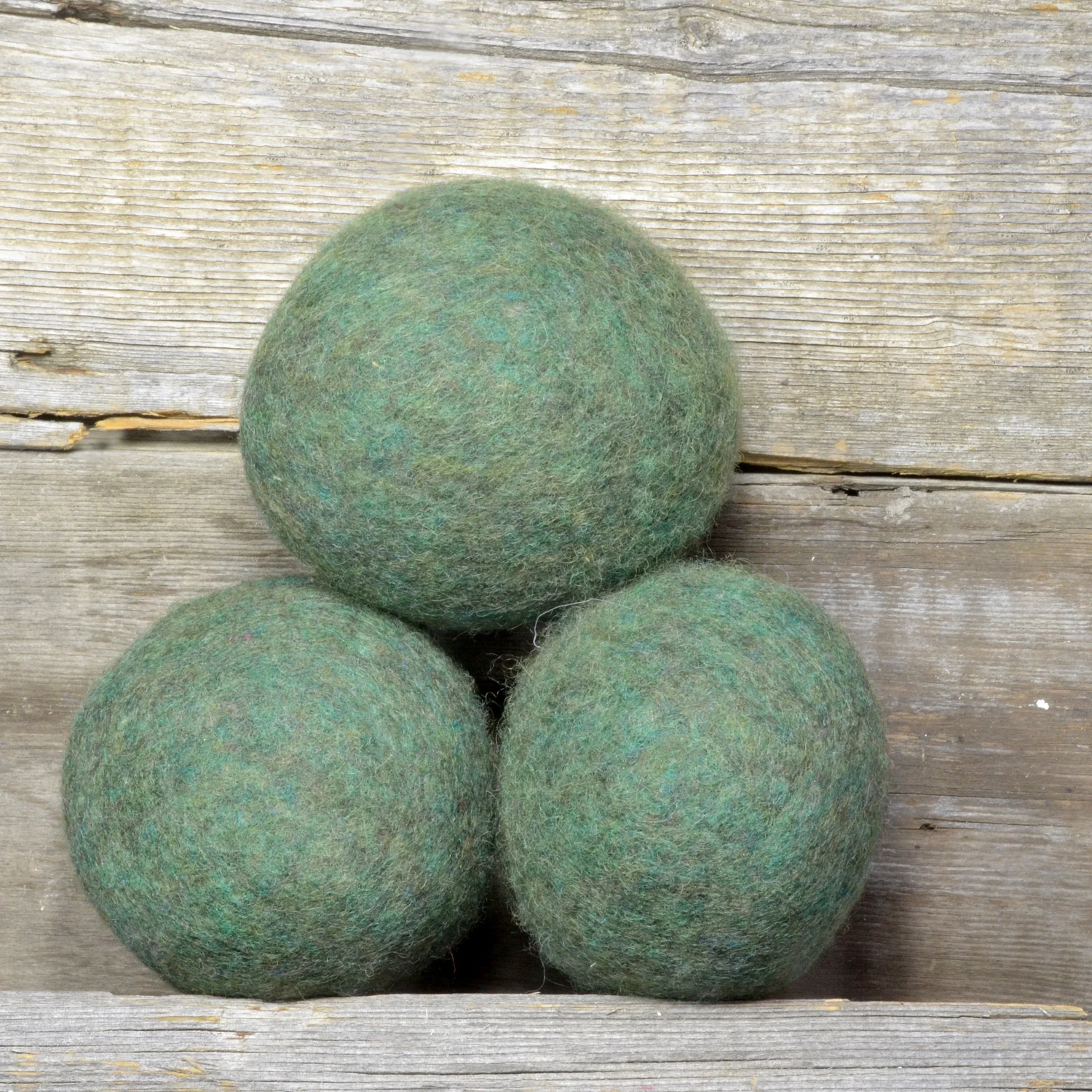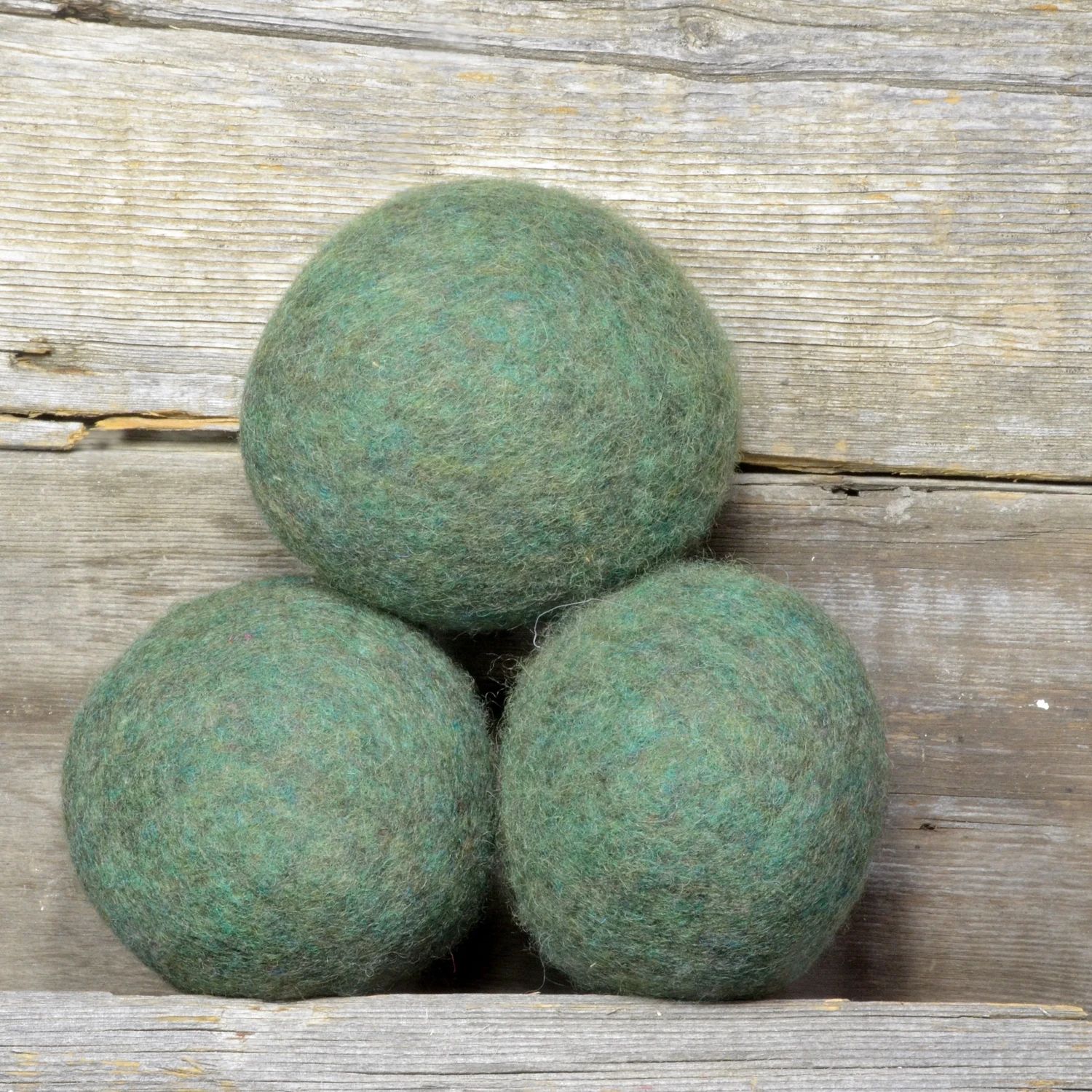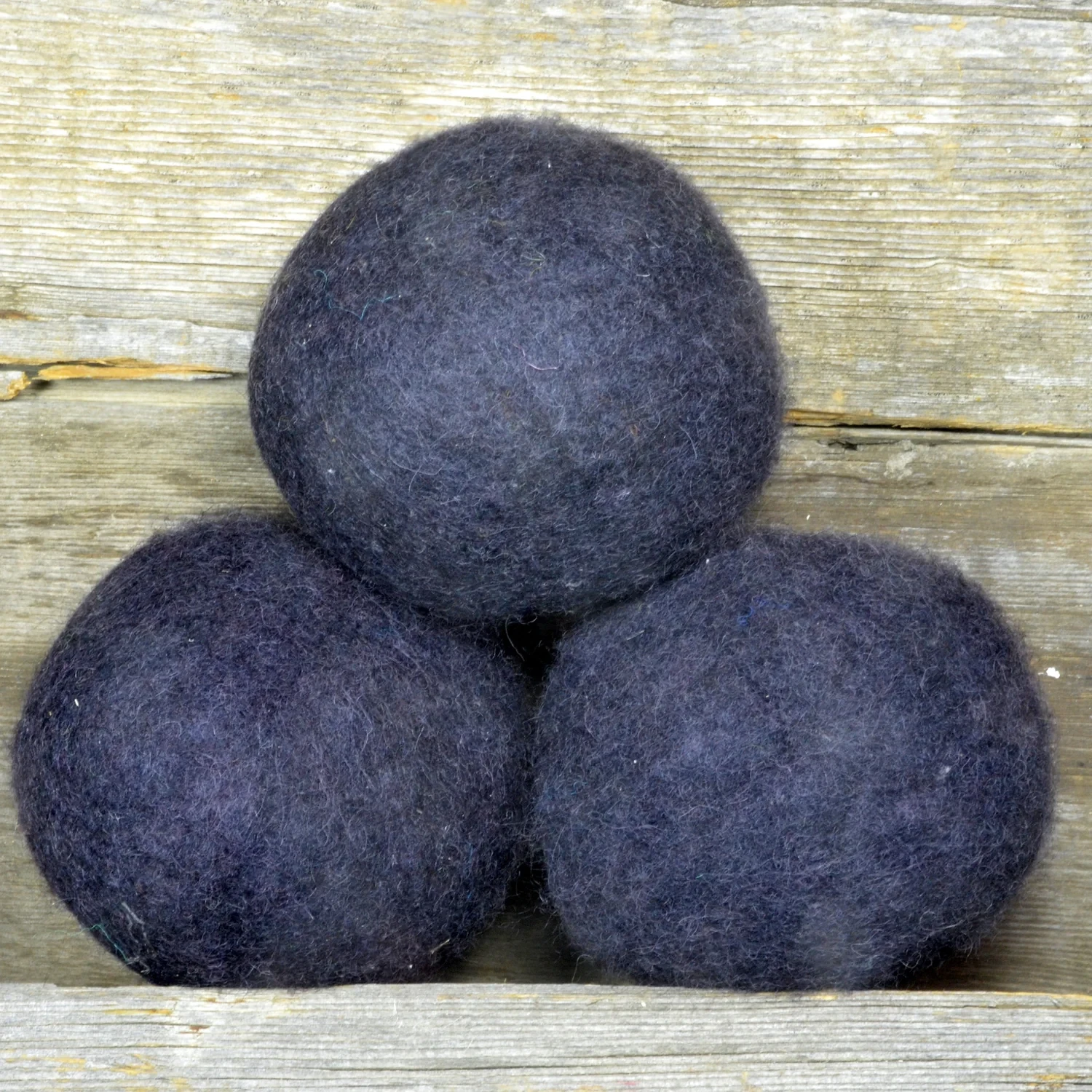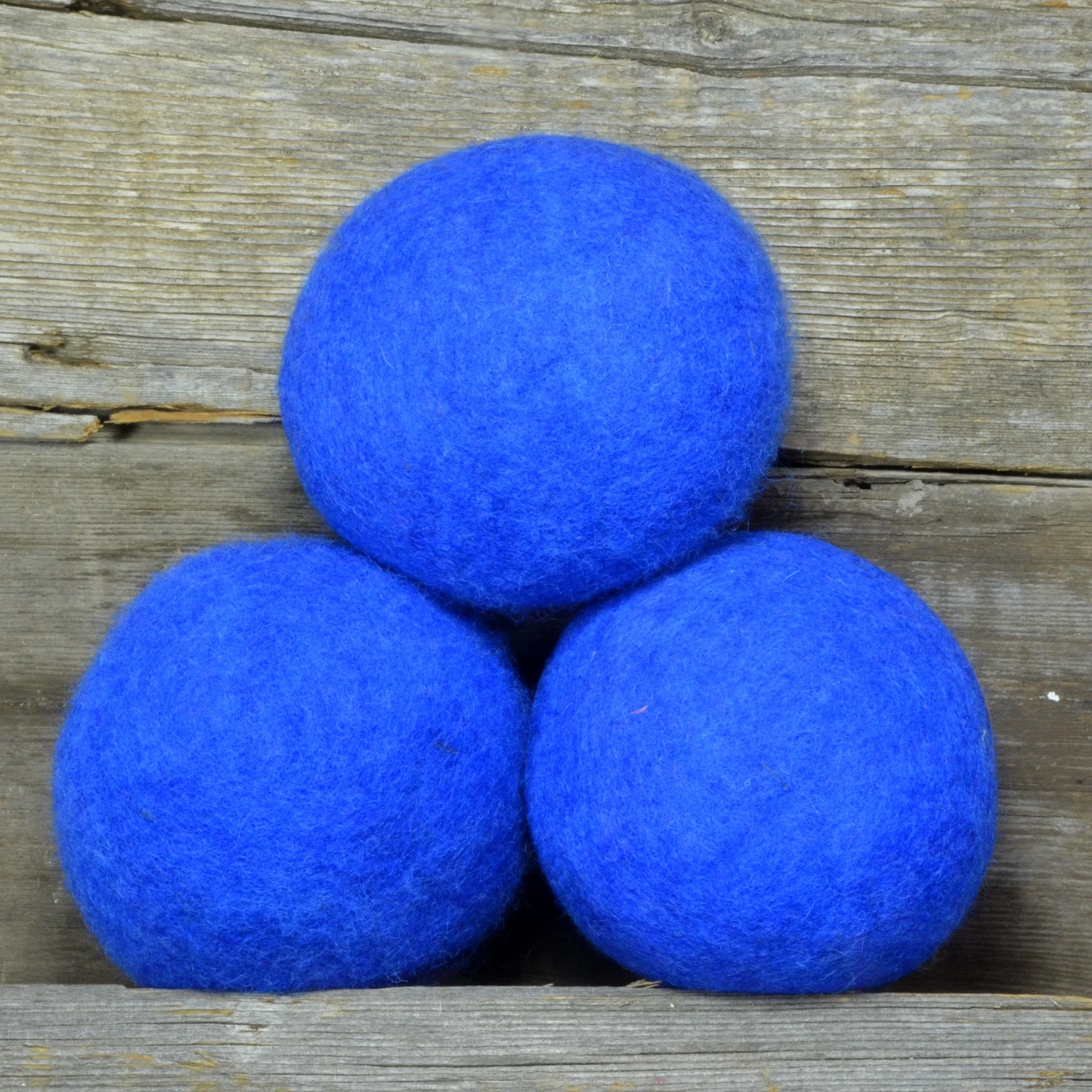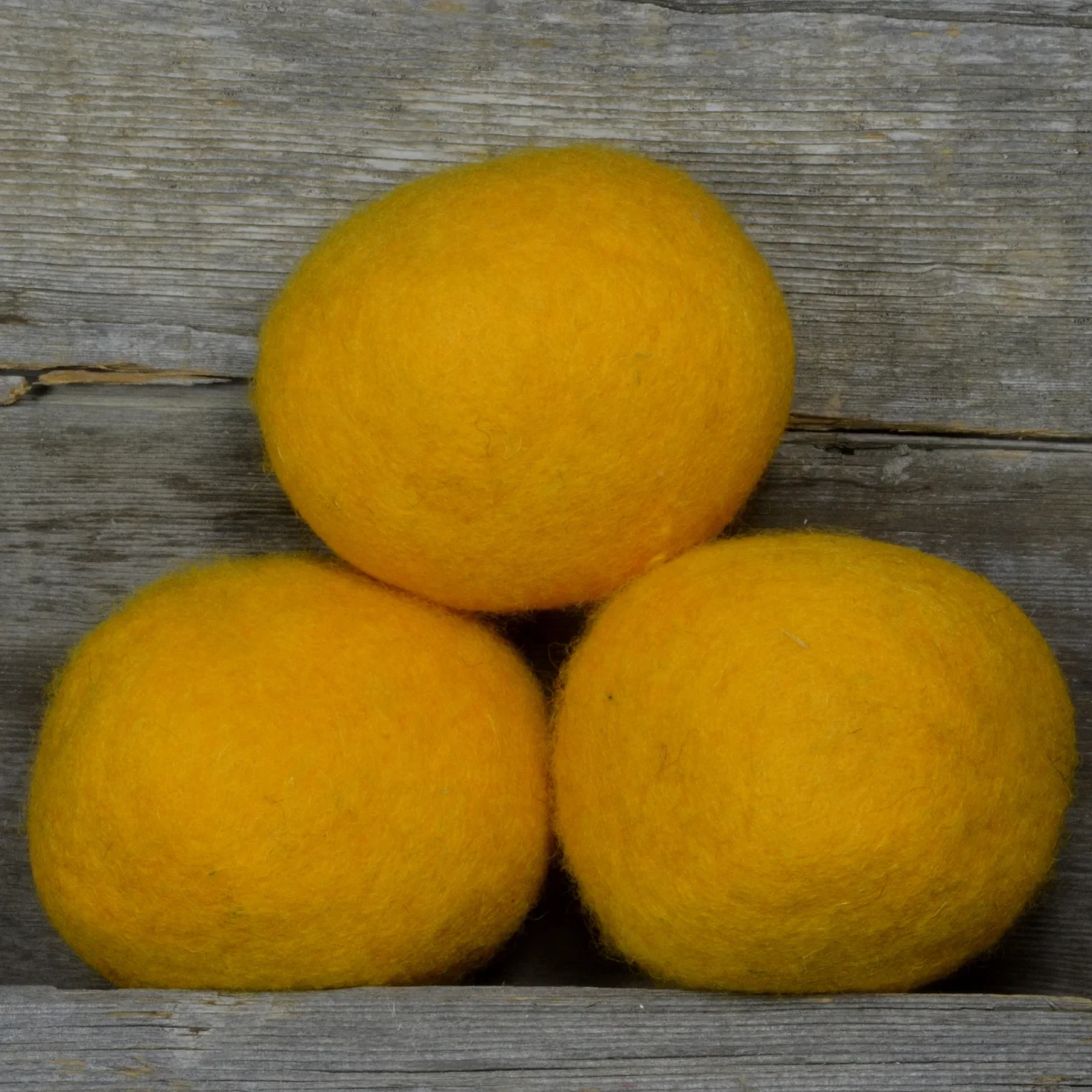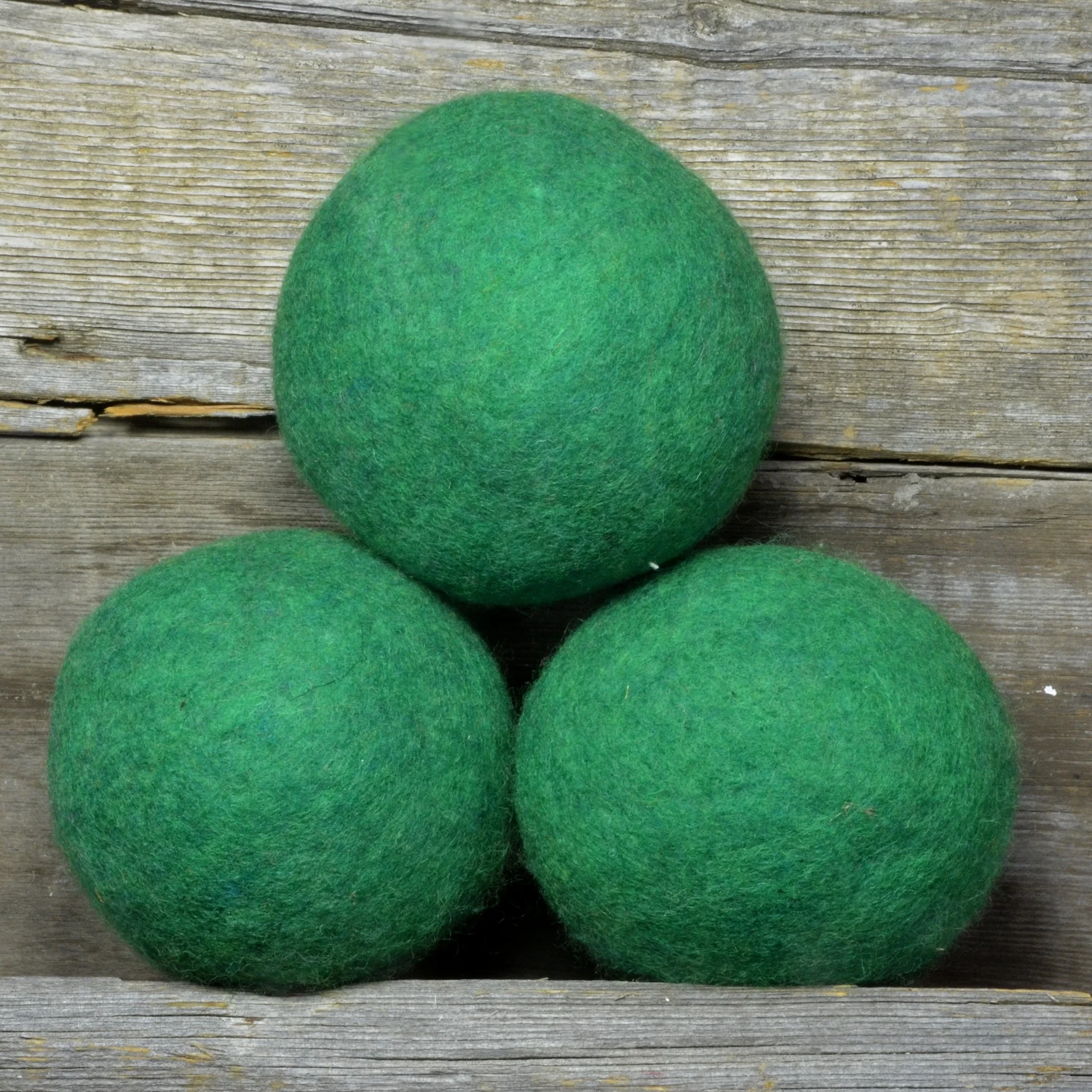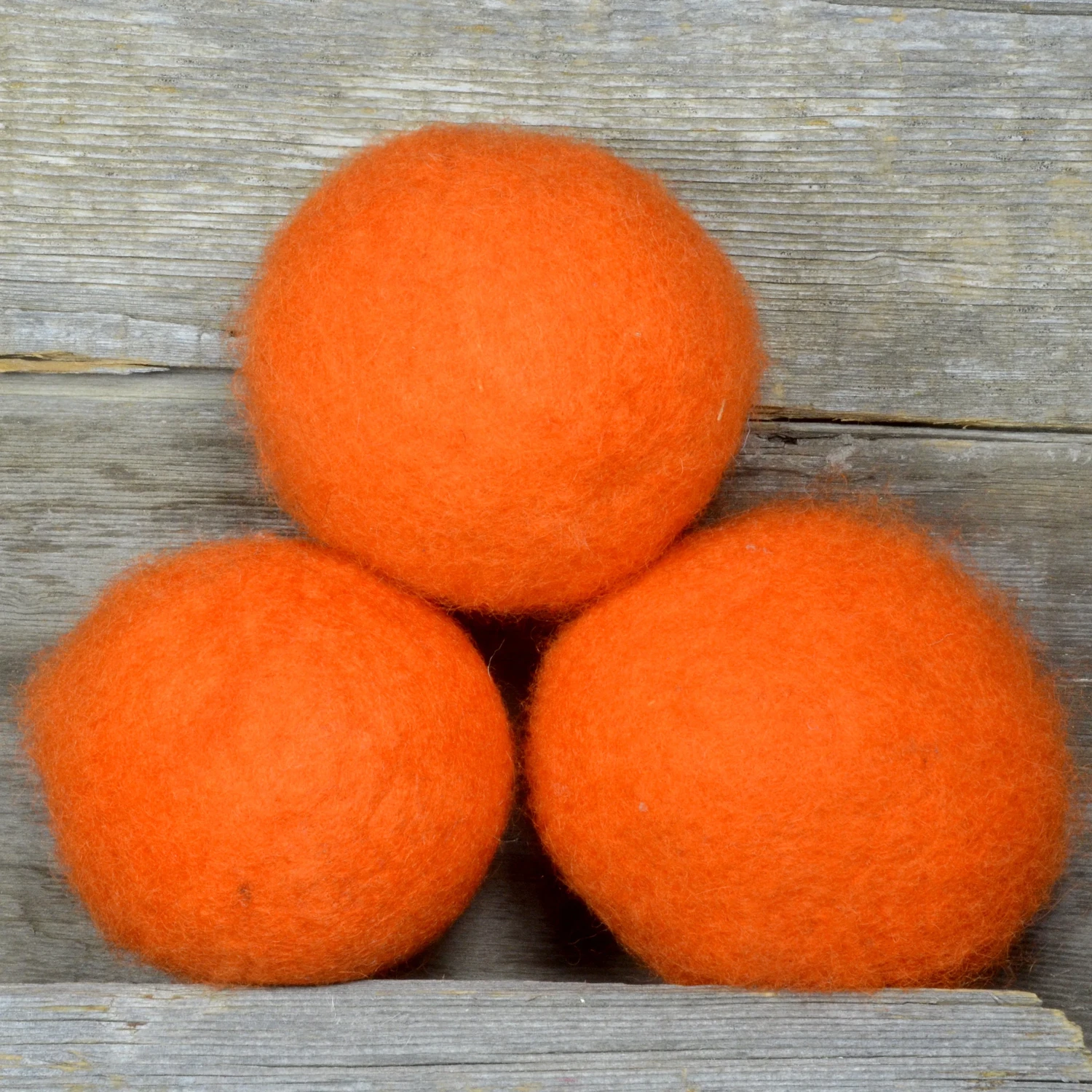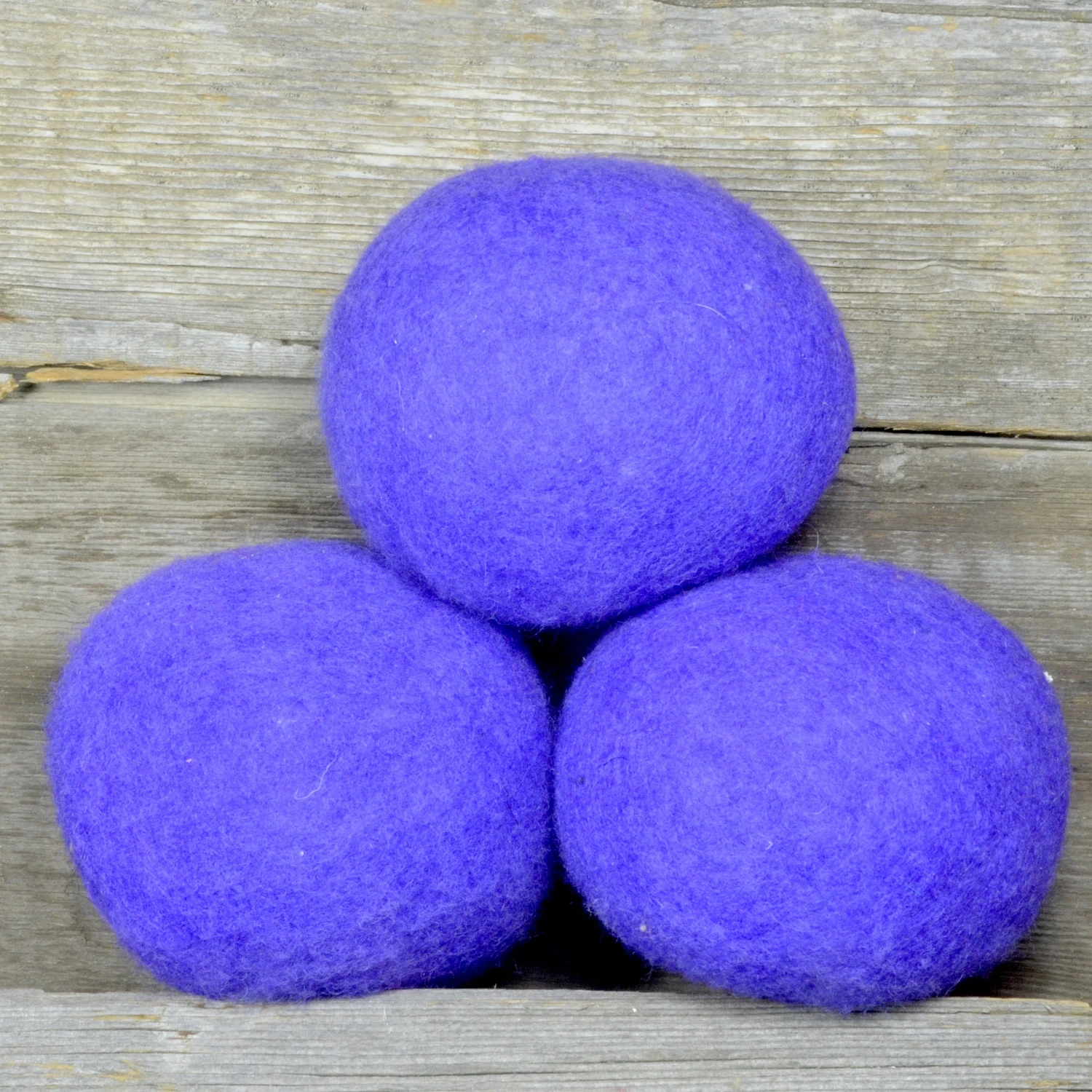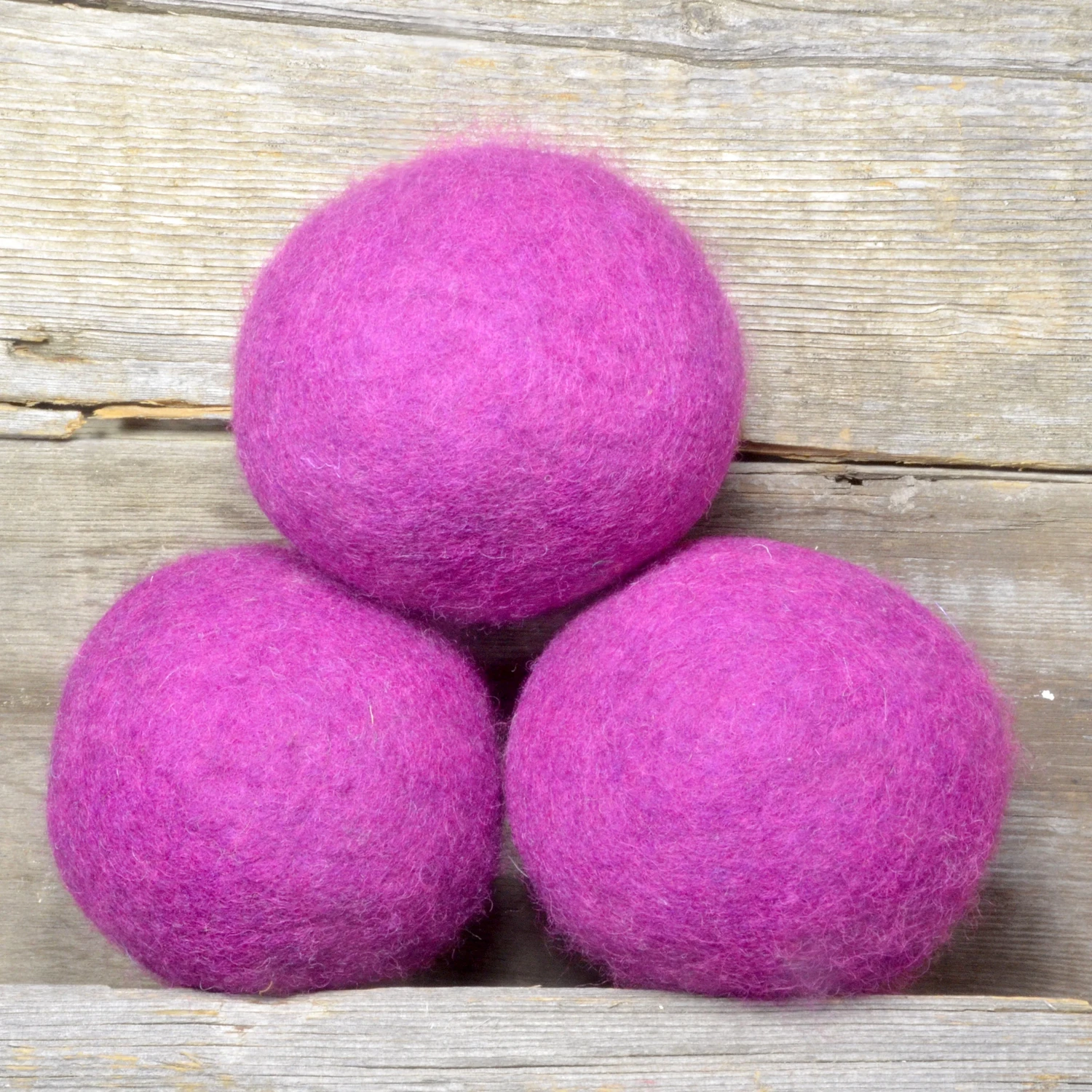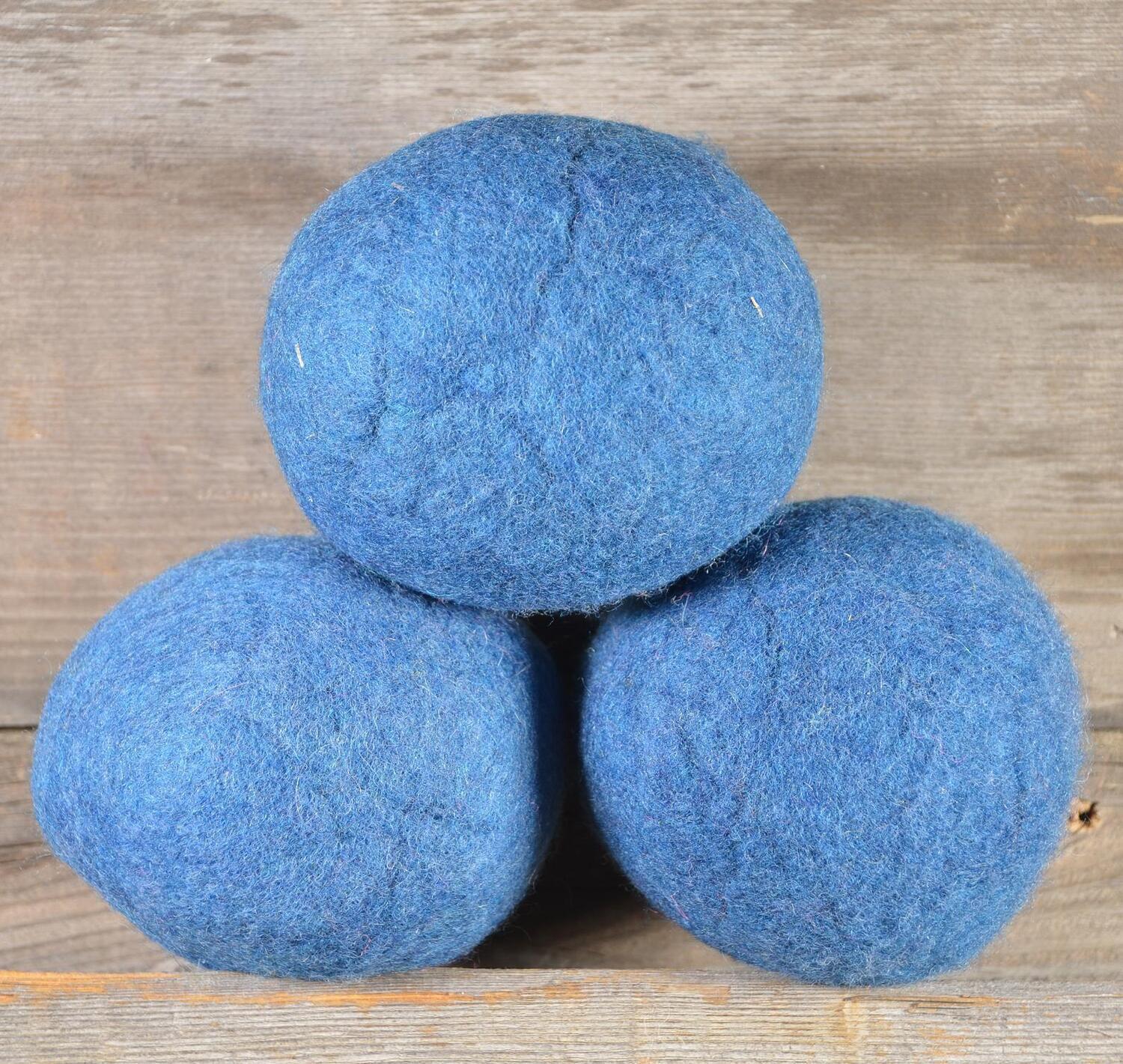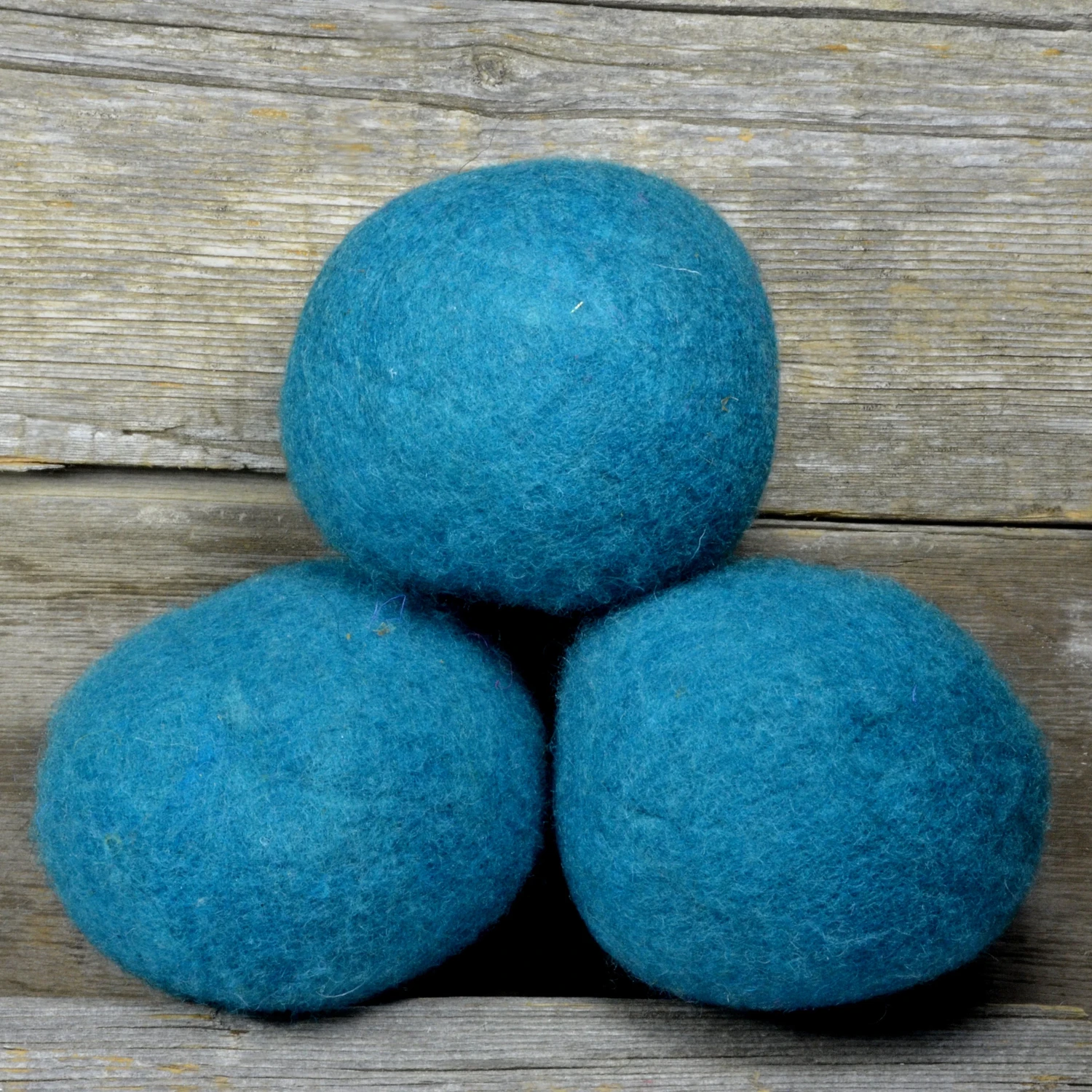 Solid wool dryer balls are handcrafted from Canadian wool! Available in a variety of colours that will not run onto your clothing.
Pro tip: Make it easy to find them by choosing bright colours or colours you may not generally wear.
Reduce drying time by up to 30% or more
Made from sturdy Canadian wool making them last for 1,000 uses or more
Naturally soften your clothing
Help reduce static in natural fibre clothing

We reccomend using 3-5 drops of our Signature Oil Blends to add scent instead of dryer sheets.
*Colour may appear slightly different in person due to colour lots and digital images.