Welcome to Greenbriar Market + Refillery
Your One-Stop Eco Oasis in Northwest Calgary
We are your new Northwest Calgary destination for Local + Sustainable bath, body and home products. Shop our collection of non-toxic and zero waste products online or visit us in store for our complete assortment. Our team is excited to offer a full service Refillery that allows you to drop your containers at the counter to be filled while you shop the store. Check out our Refillery Menu page to see what's available on the Refill Bar. We look forward to meeting you!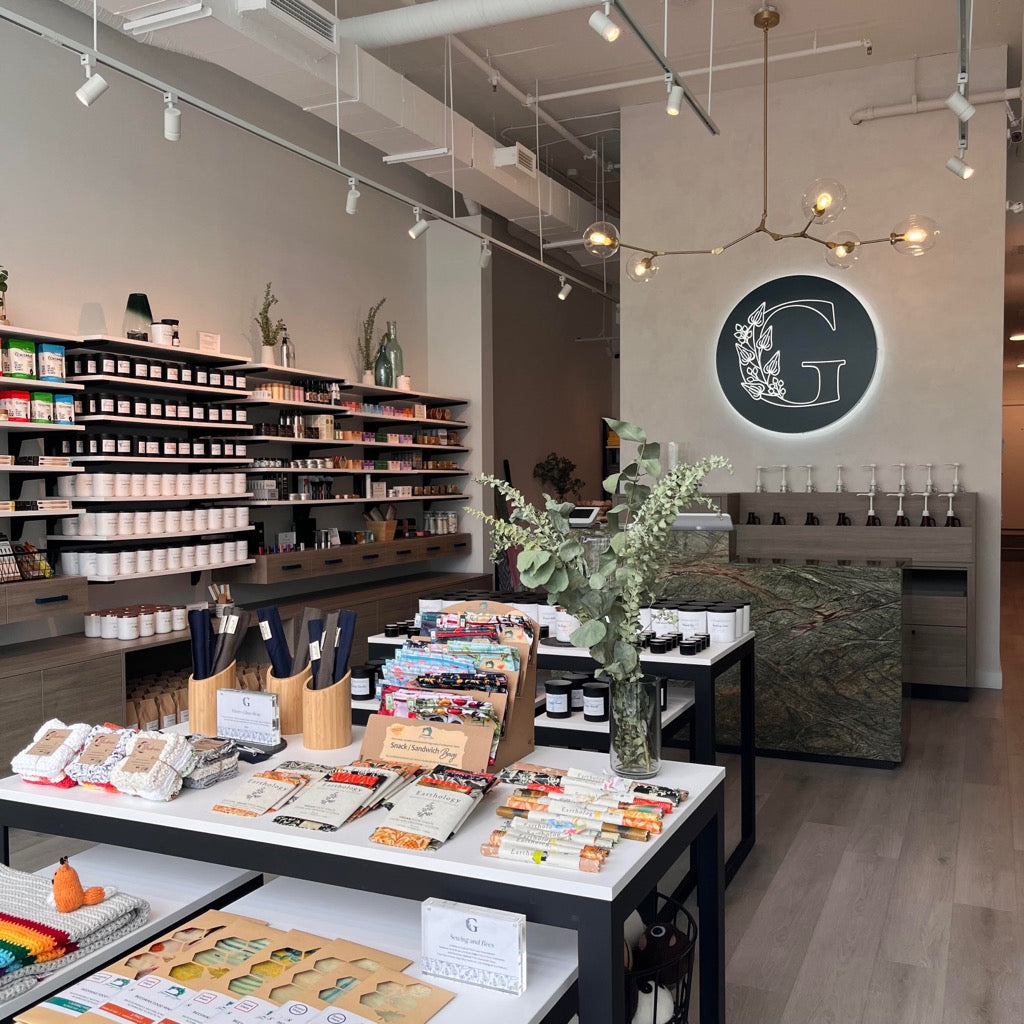 Experience the Refillery Revolution
Eco-Conscious Convenience at Its Best!
At Greenbriar Market, we're on a mission to make sustainable living simple and accessible for everyone. That's why we're excited to introduce our innovative Refillery service. Say goodbye to single-use plastic containers and hello to a more eco-conscious way of shopping.