Sodium Percarbonate is THE must-have, eco-friendly household product for tackling stubborn stains or adding to DIY cleaning products such as laundry soap and dishwasher tablets! Non-toxic and biodegradable, it is an excellent, eco-friendly alternative to bleach or borax.

It is especially useful as a pre-treatment for laundry thanks to its stain-fighting, whitening and disinfecting power. It can also be added directly into washing machine drum.


- Releases "active oxygen" on contact with water
- Restores radiance to graying or yellowing white linens
- Effectively removes organic stains: blood, tea, coffee, chocolate, red wine, fruit, fat, perspiration, carrots, tomatoes, lipstick, herbs, etc .
- Air freshener
- Powerful cleaner and degreaser, ideal for cleaning tile joints and terraces
- Increases the effectiveness of detergents thanks to its alkaline pH and its water softening effect.

This product is an environmentally safe, odorless, white, granular powder. It is composed of sodium carbonate (or soda crystals) and hydrogen peroxide.

Made in Quebec 🇨🇦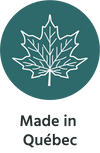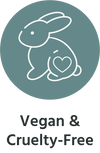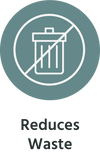 Sodium carbonate (or soda crystals) and Hydrogen peroxide.