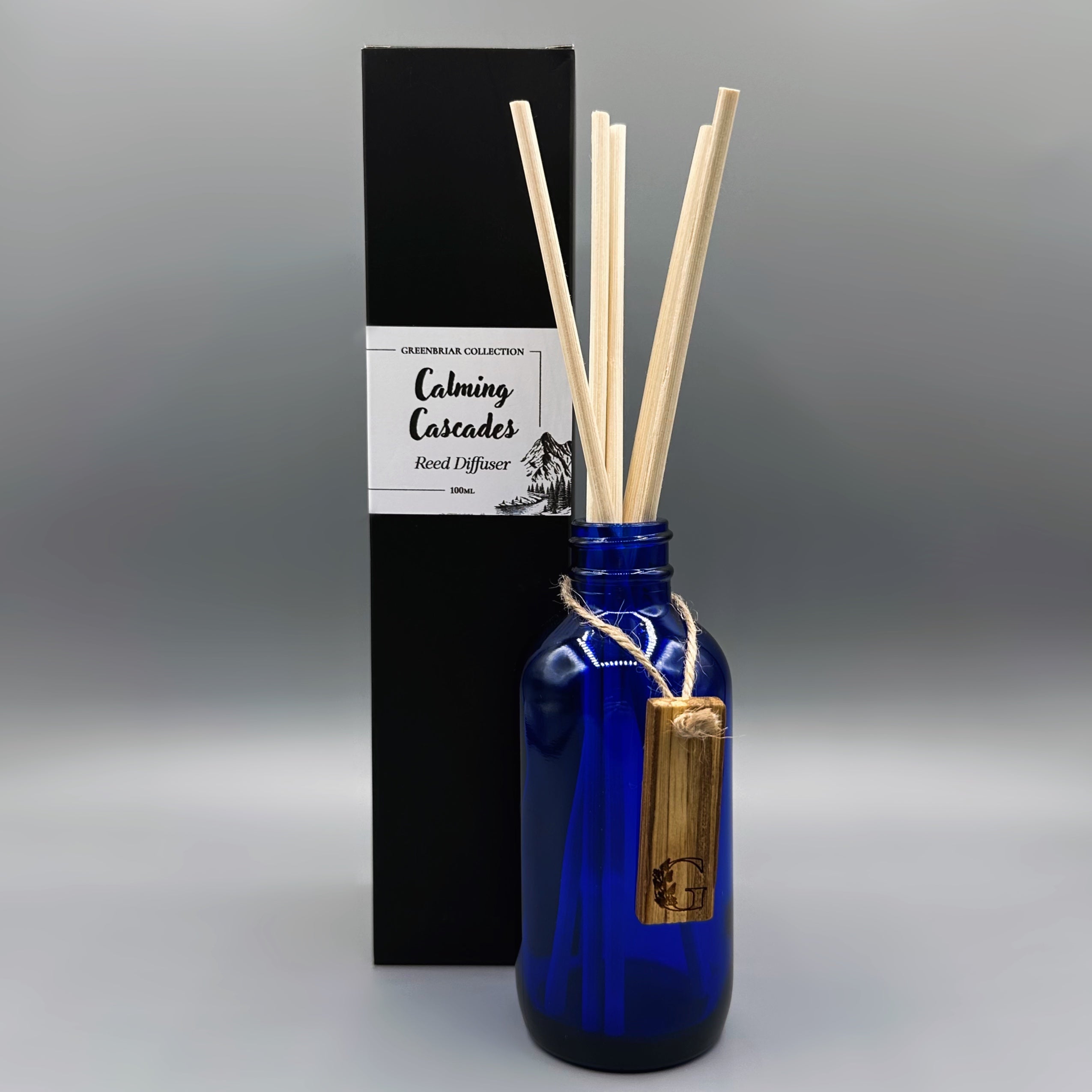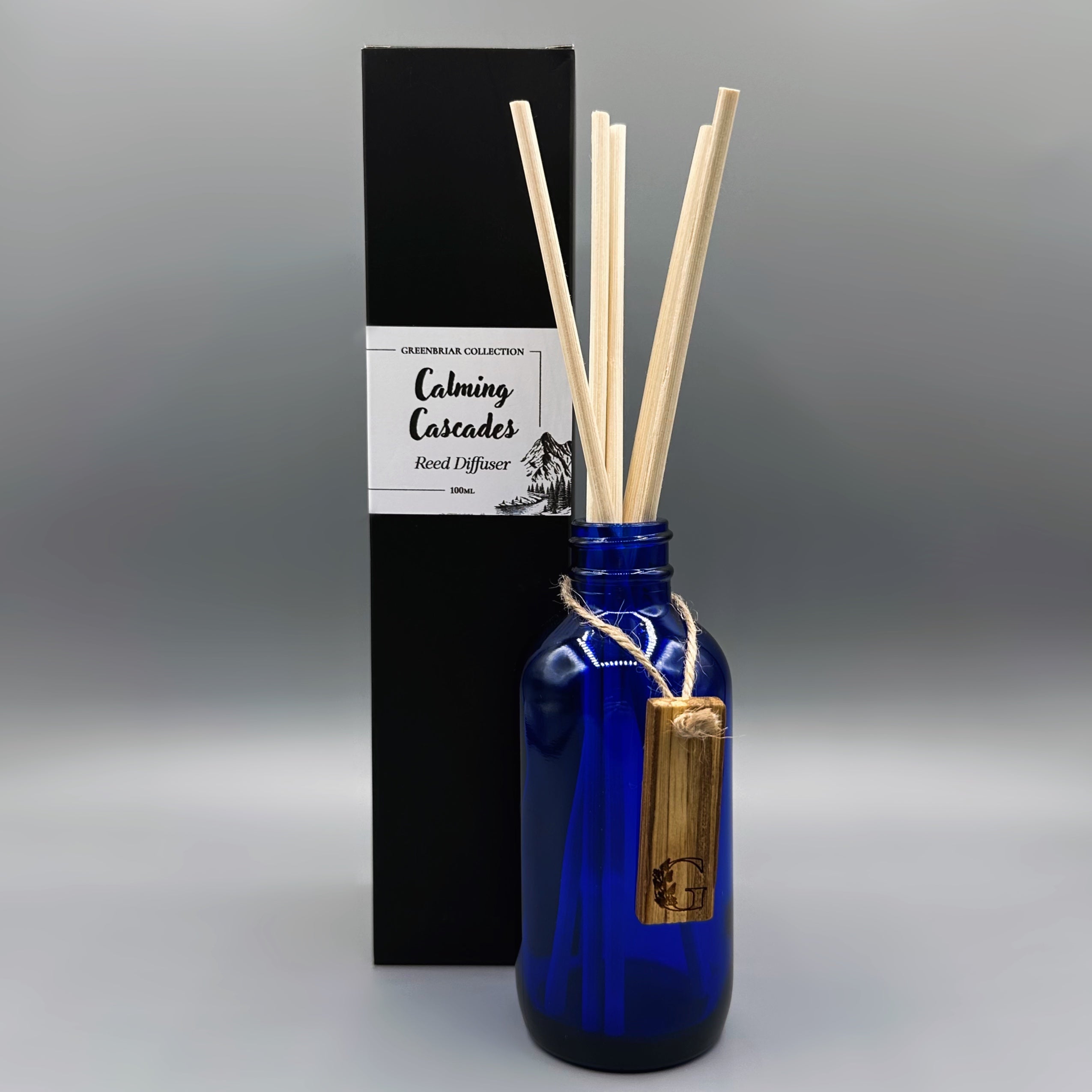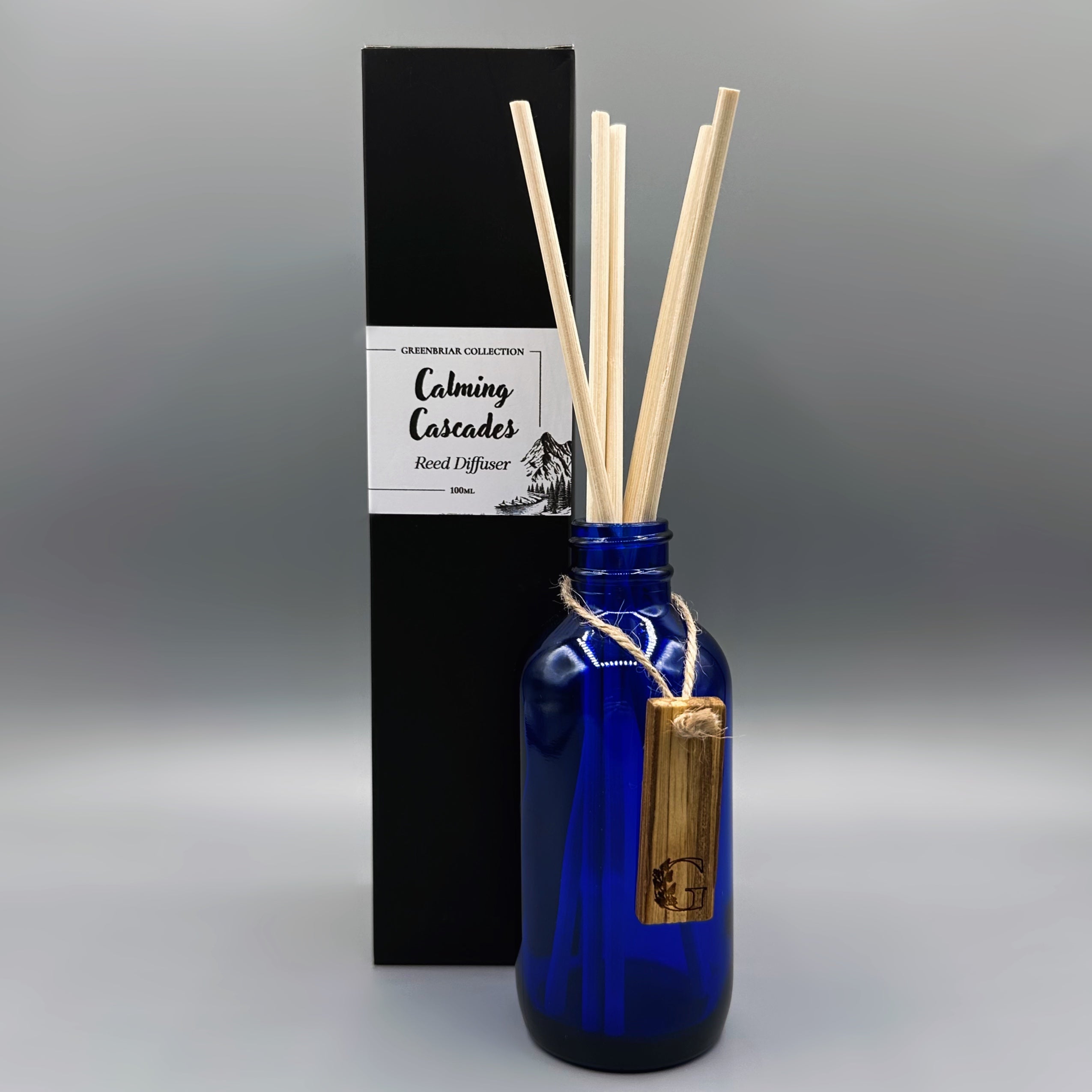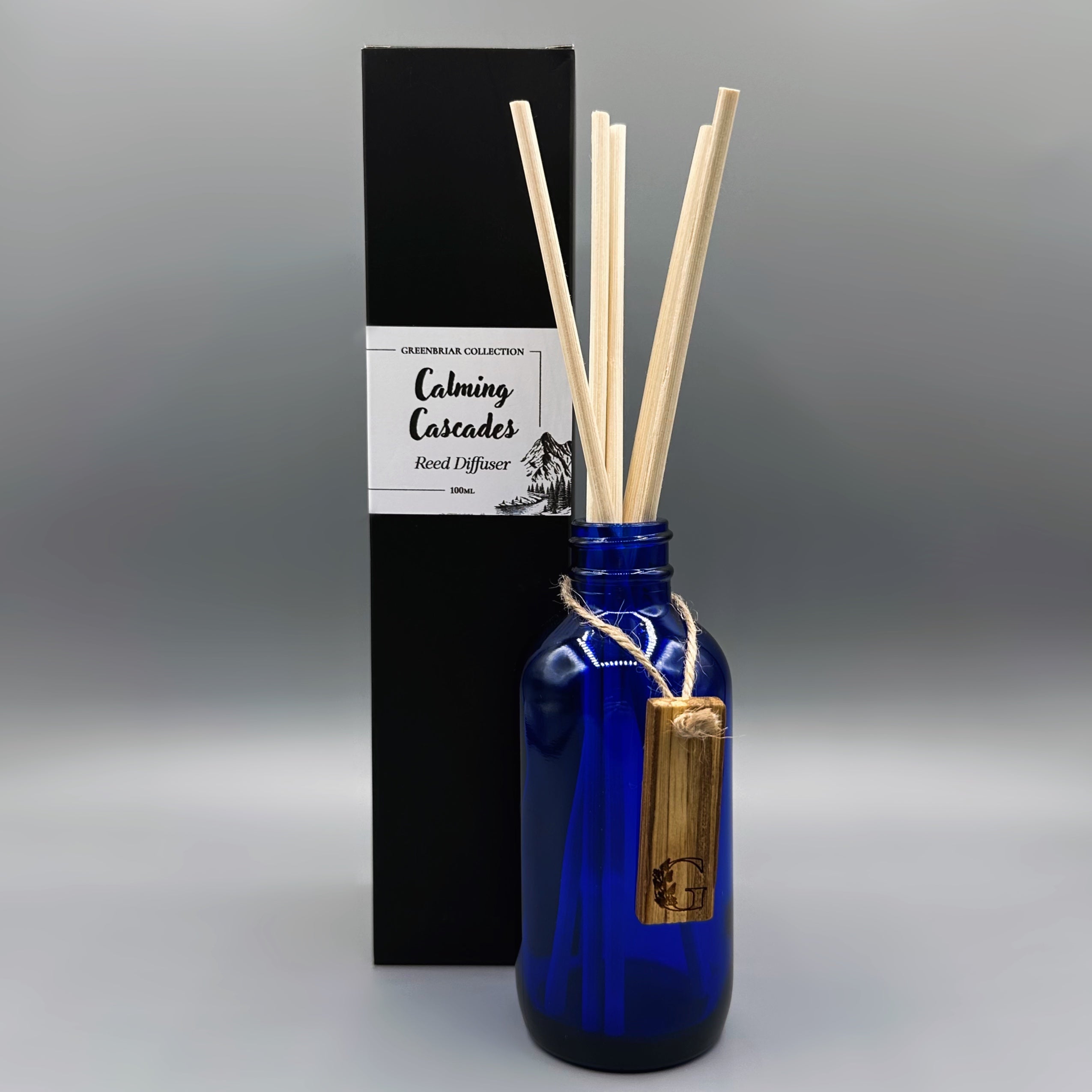 Reed Diffuser | Calming Cascades
Find yourself by the rushing waters of the river valley with a unique combination of clean and spicy scents. Invigorating scents of bayberry + peppermint awaken your senses and refresh your spirit with inner calm.
Your favourite Greenbriar Collection Signature Scent is now available in this beautiful cobalt blue glass bottle reed diffuser. Our stylish design is label free, featuring a hangtag made from recycled chopsticks. 

Place in rooms around your home where you'd like to experience the magic of our artfully designed fragrances meant to take you out of the every day and into favourite memories.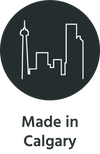 Diffuser Oil Base, Isopropyl Alcohol, Bayberry, Peppermint Premium Fragrance Oils