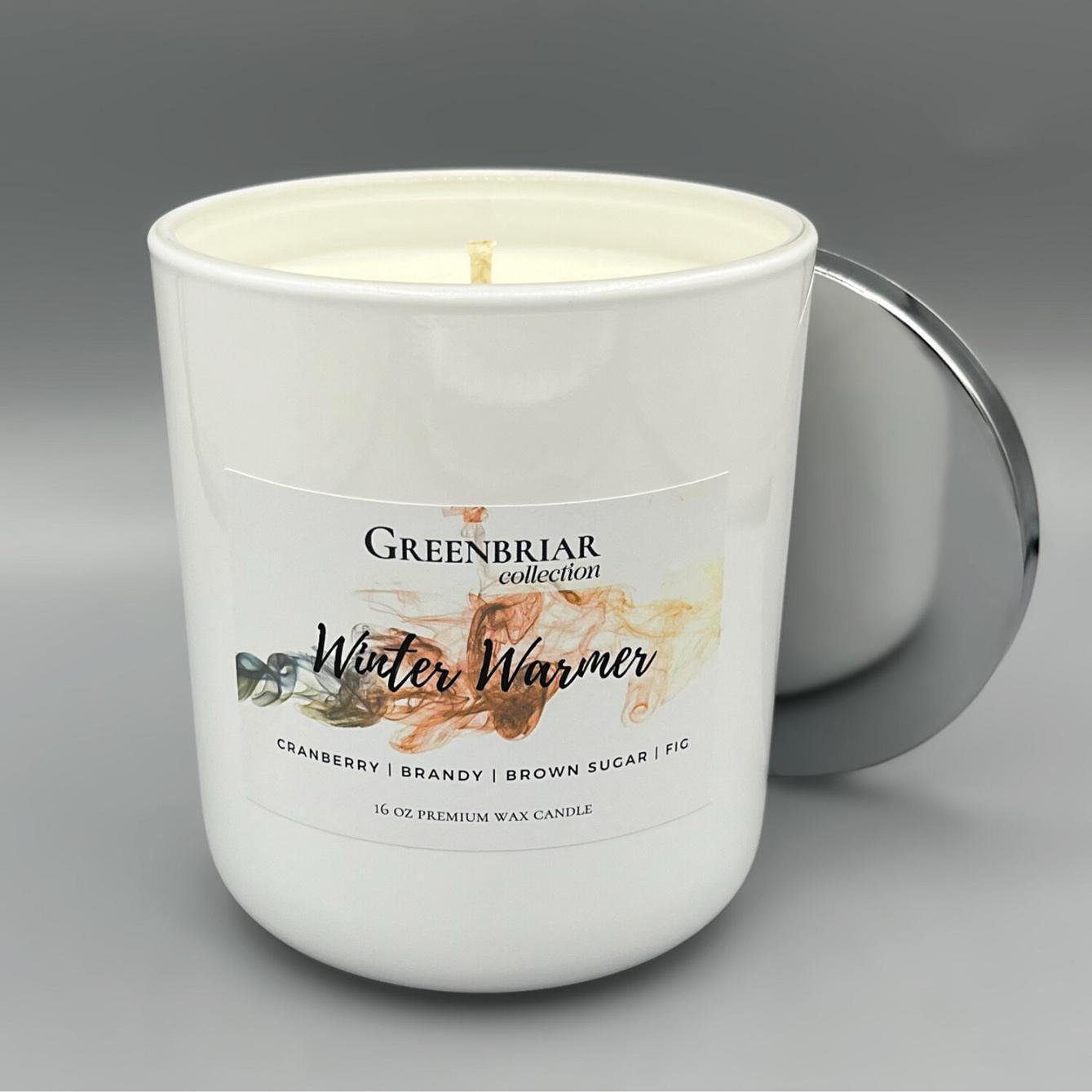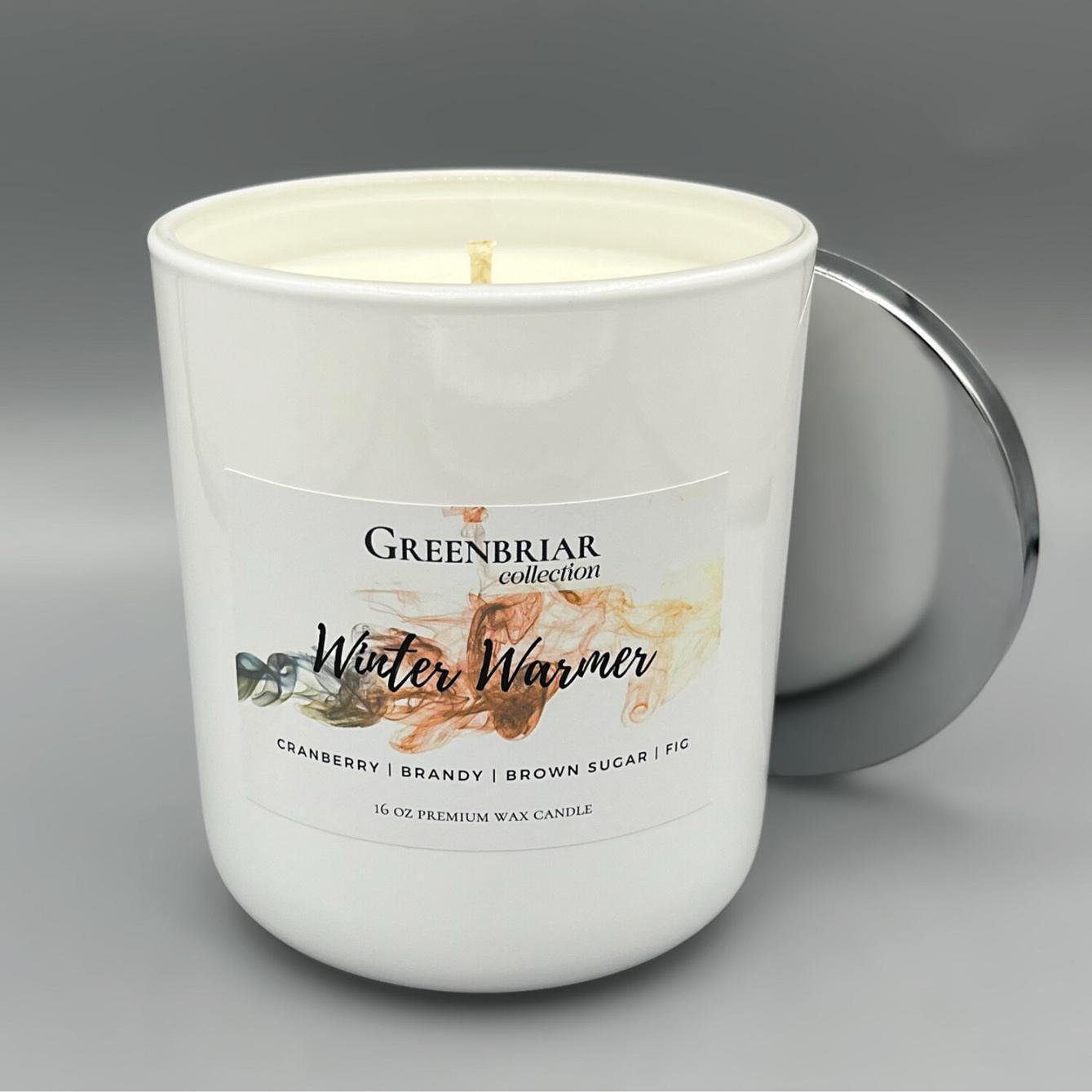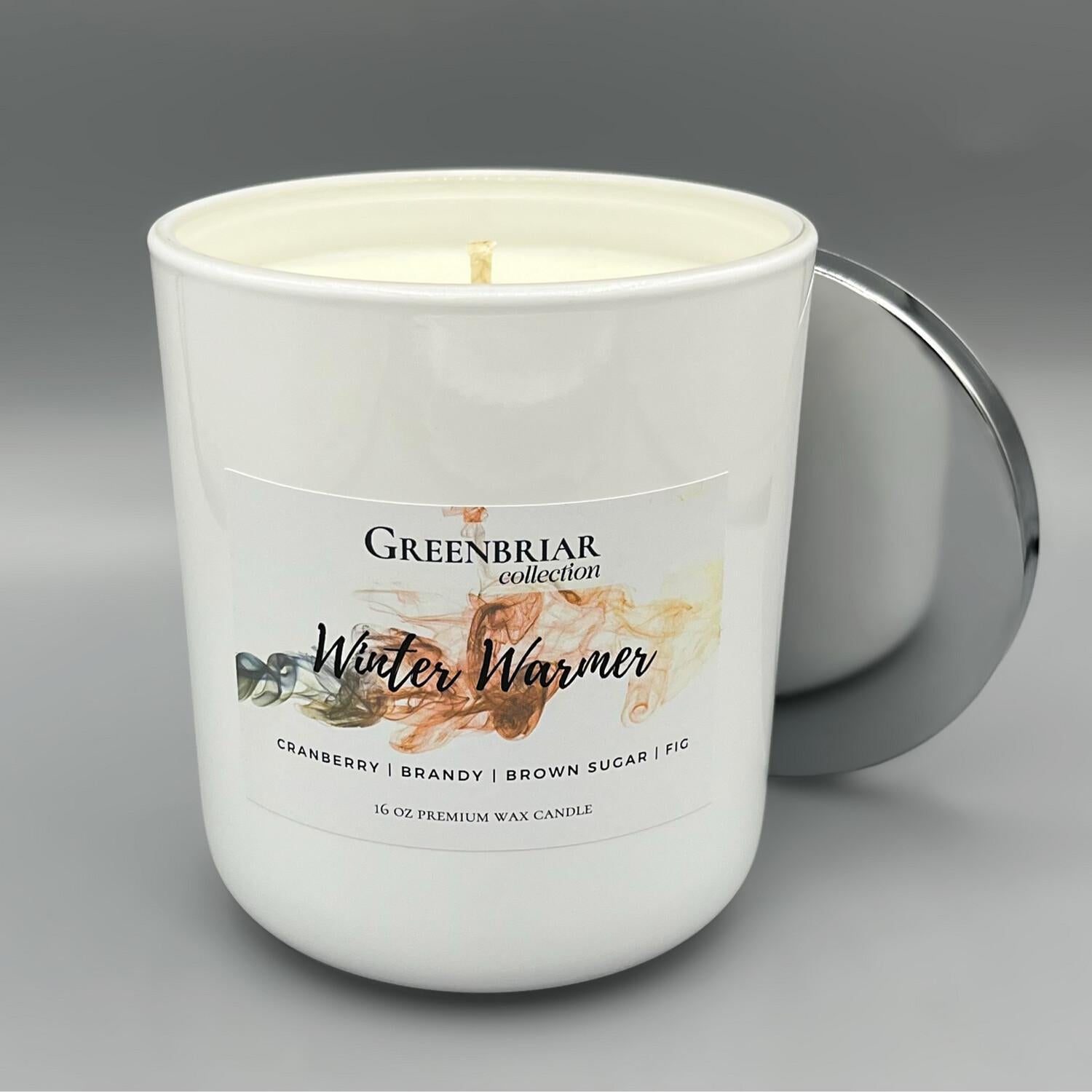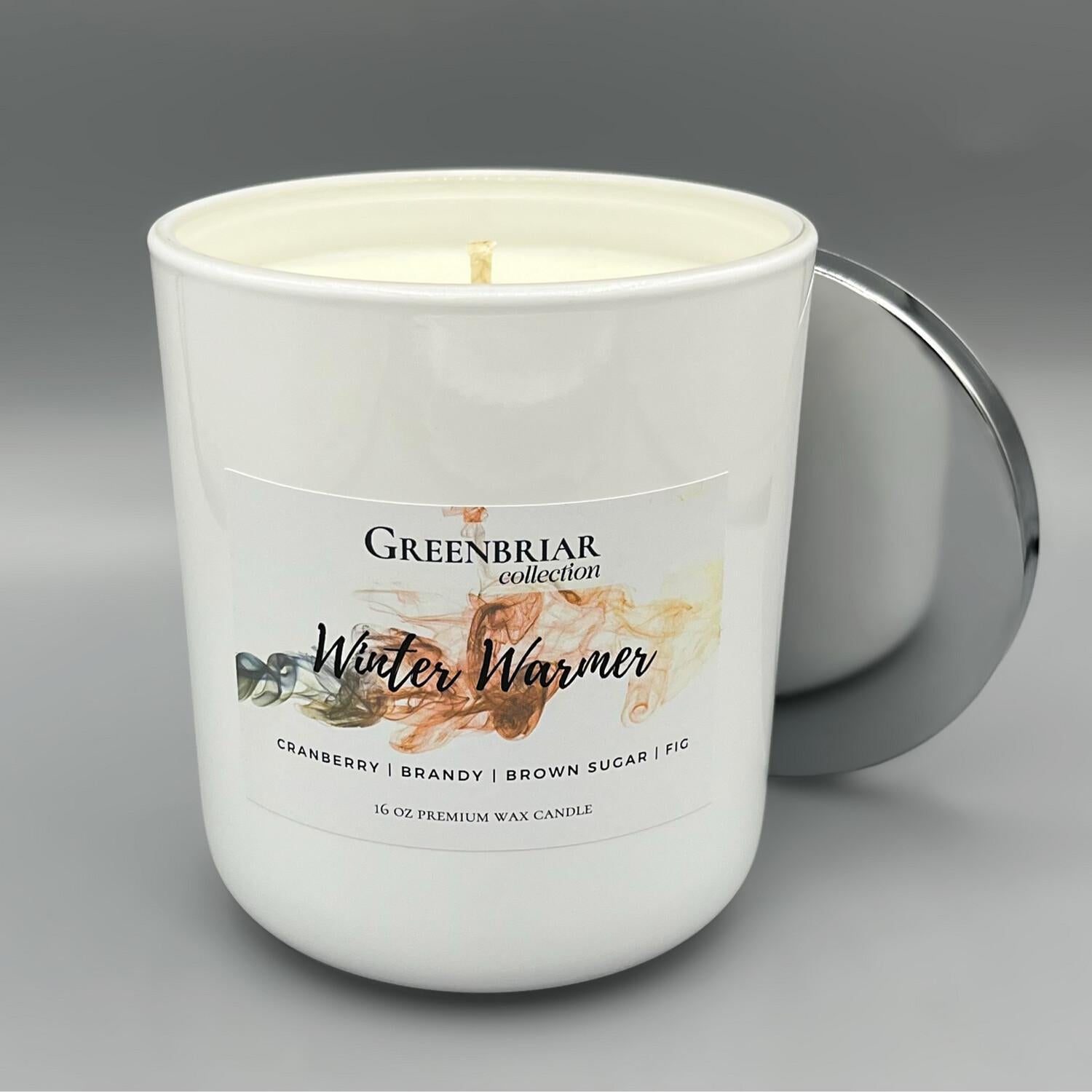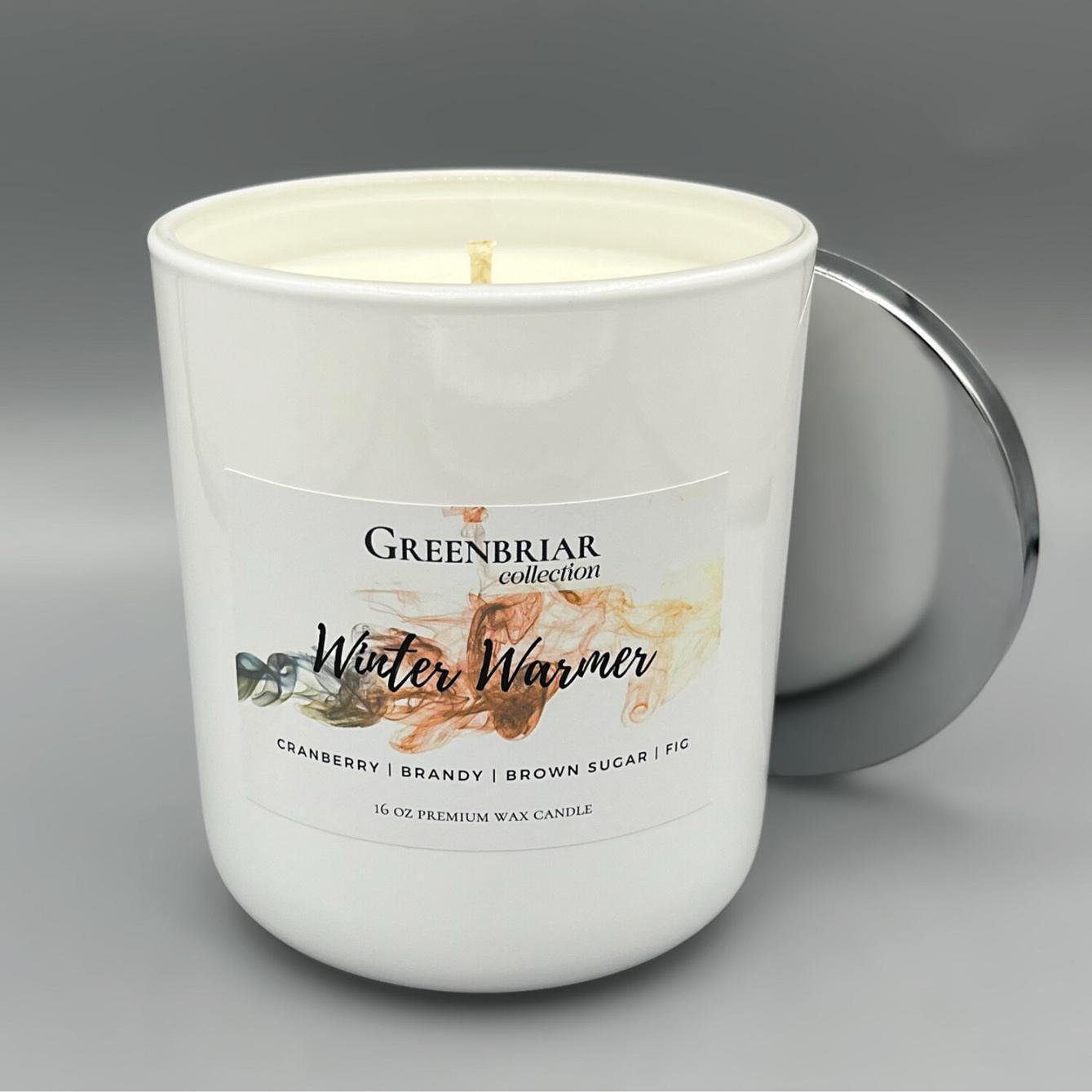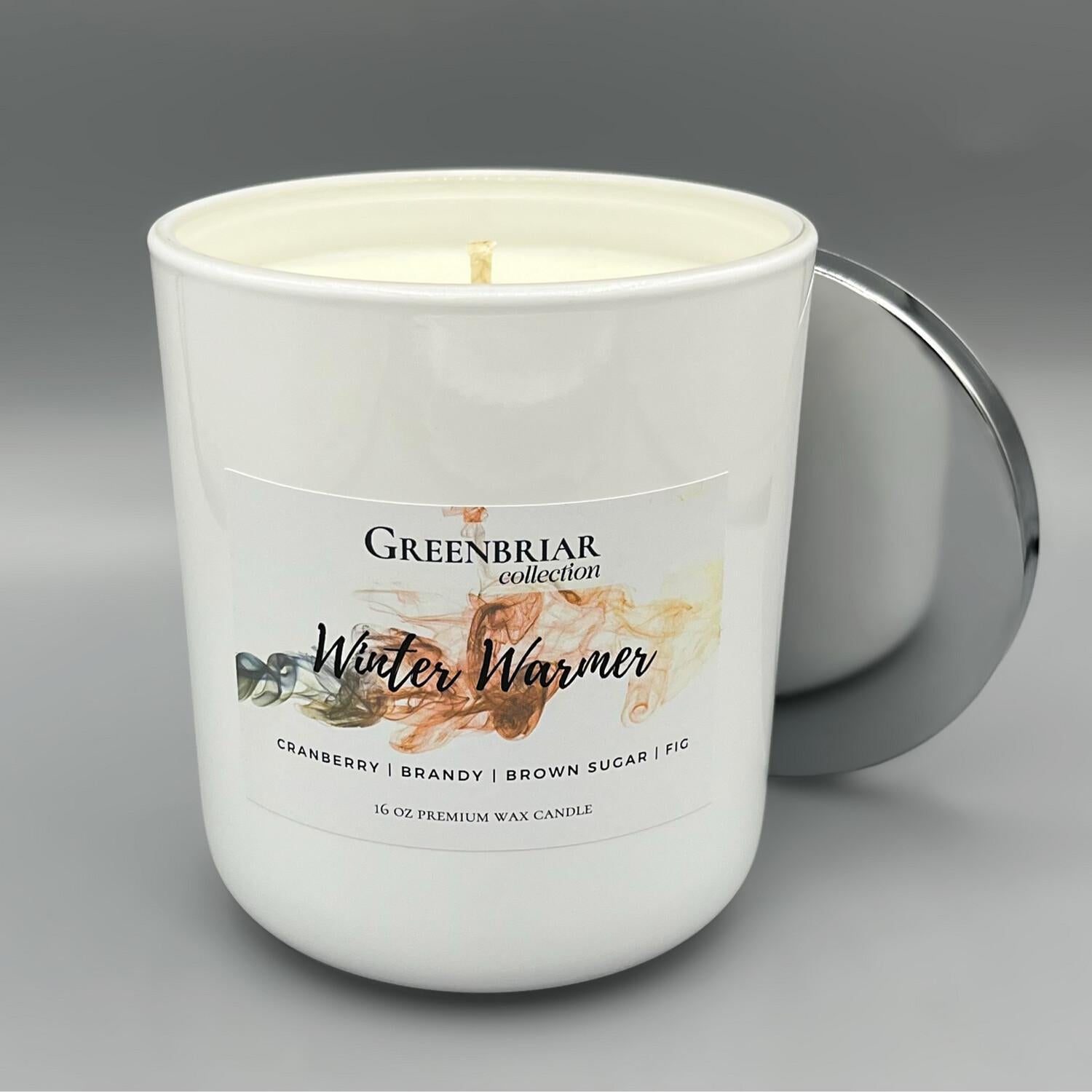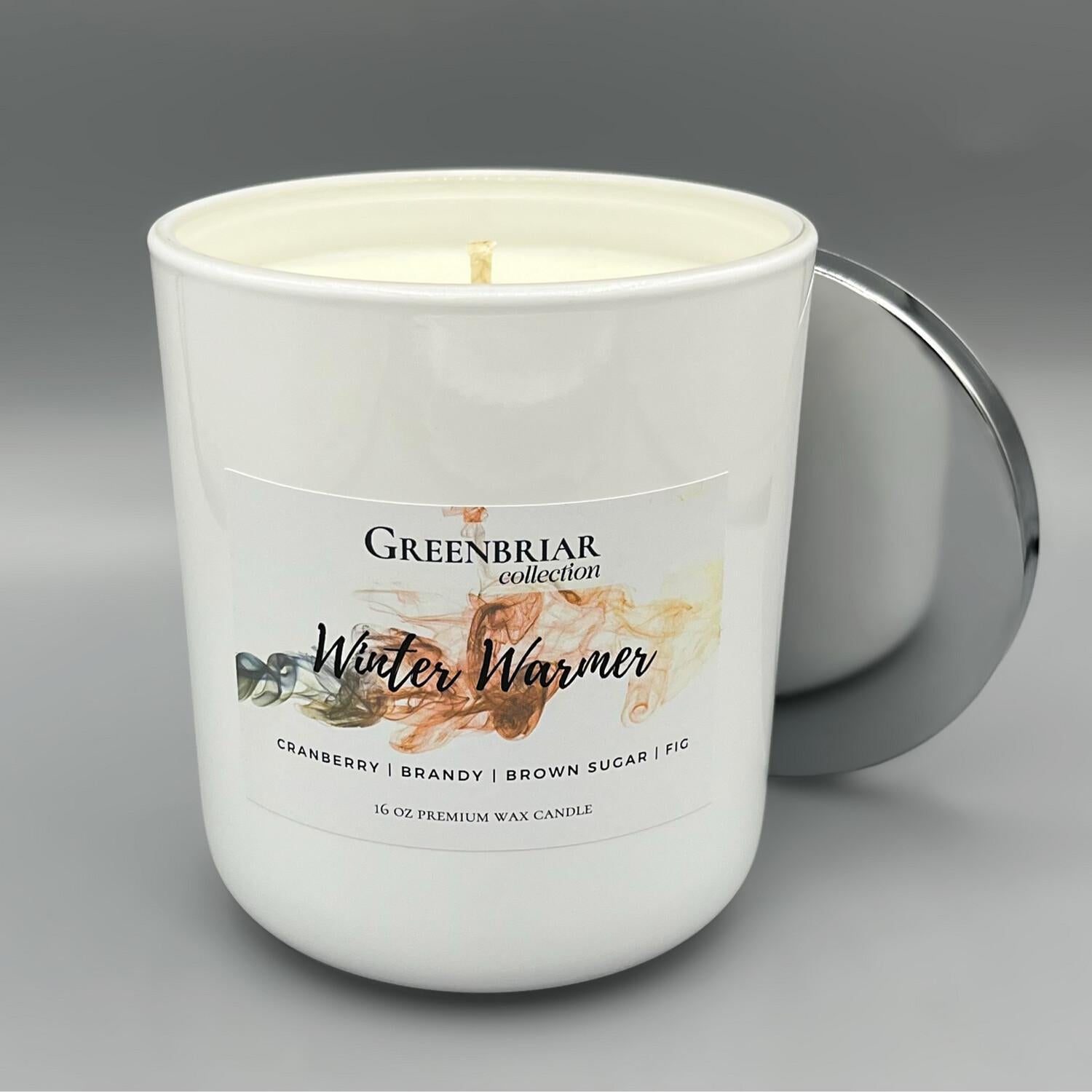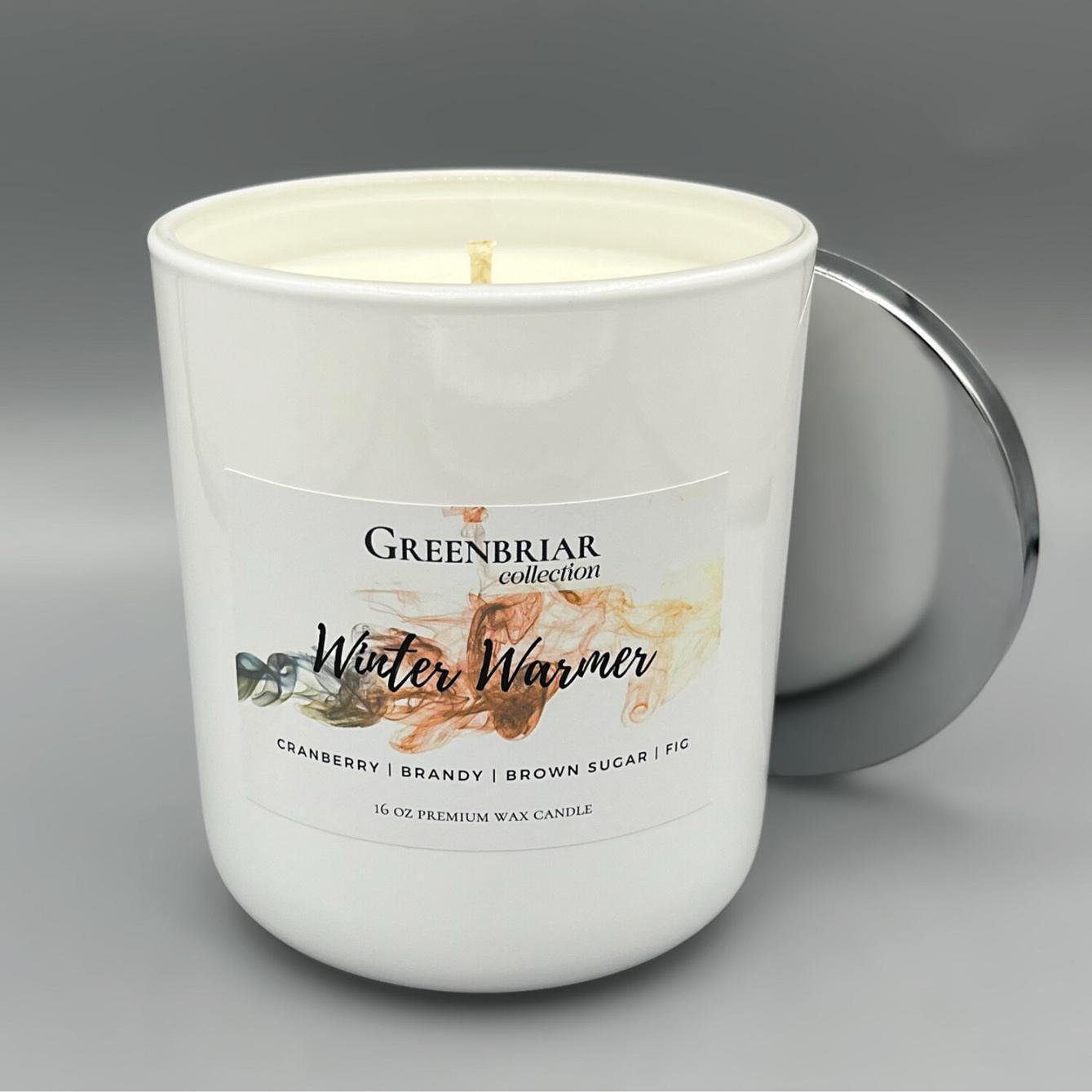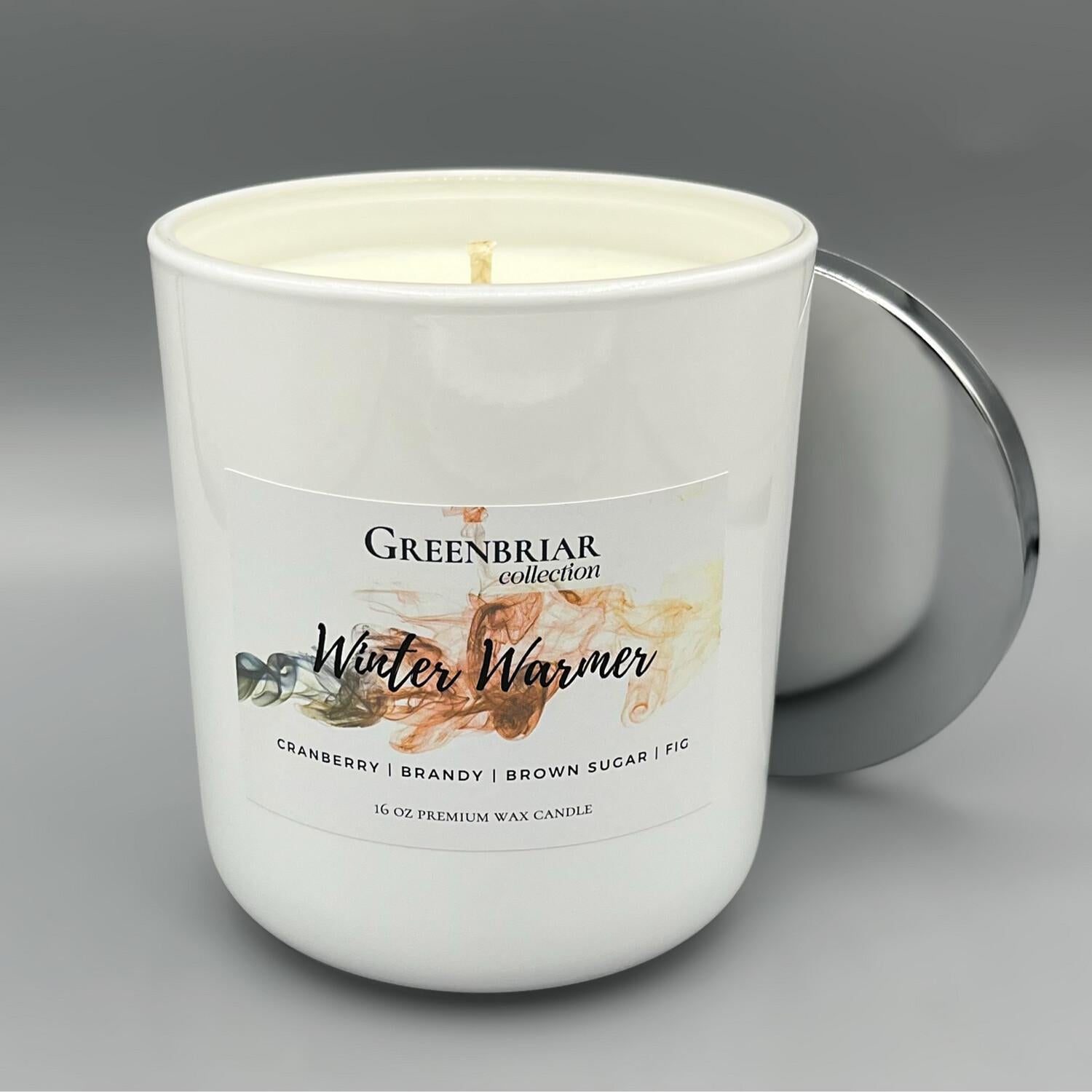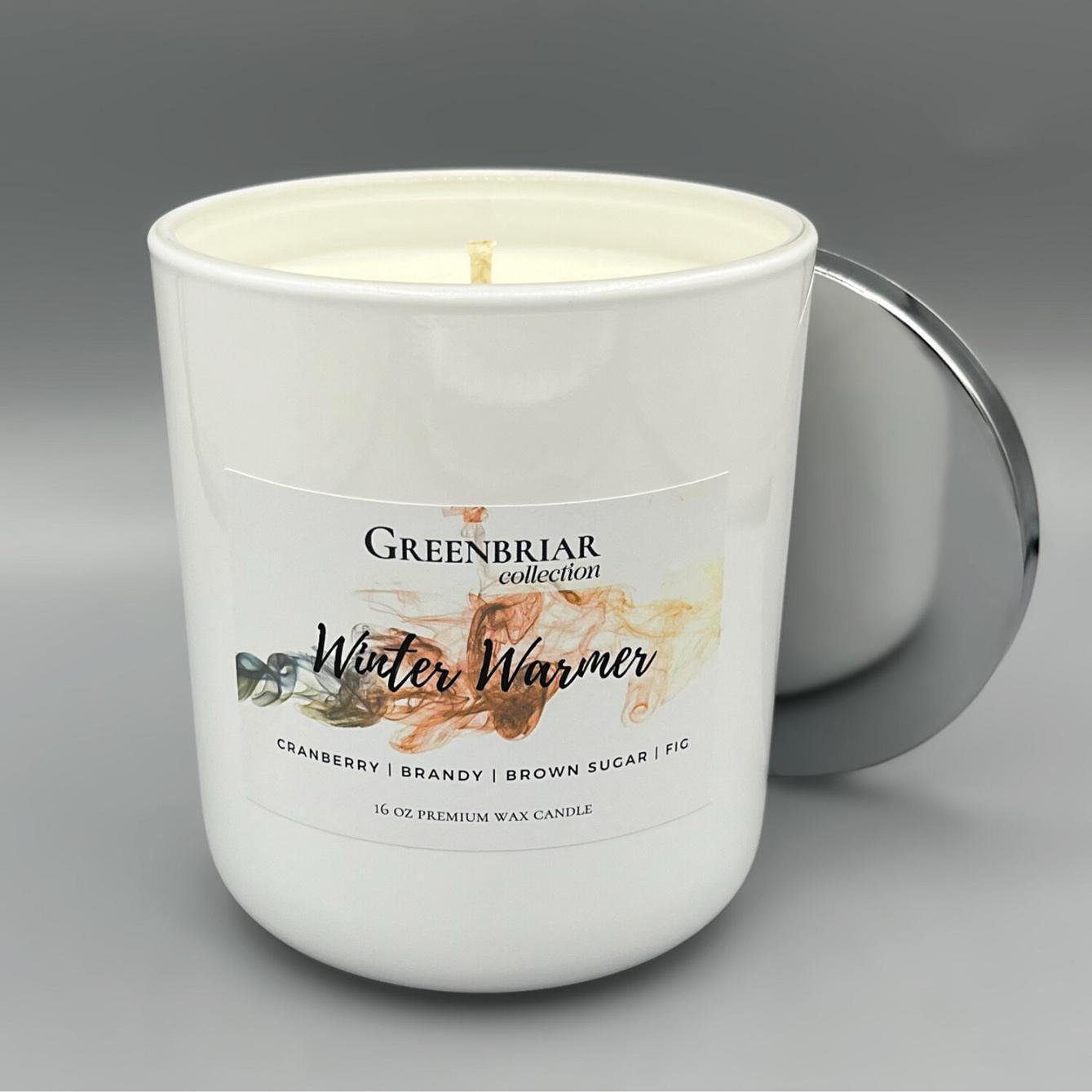 Premium Wax Holiday Candle | Winter Warmer
Winter Warmer: The sweet blend of Cranberry, Brandy, Brown Sugar + Fig will warm you up on those cold winter nights. You and your guests will definitely be asking for a seconds of this mulled wine inspired scent.
Our premium candles are a luxurious blend of coconut and soy wax creating a clean burning, high fragrance candle. With a typical burn time of 8-10 hours per ounce the 16 oz jar will give you well over 150 hours of enjoyment. Vegan & kosher friendly, our responsibly sourced wax is free from gluten, toxins, parabens and phthalates. The oils used in all Greenbriar Collection products are pet safe.
If candles are not your thing we also have the Aromatic oils available HERE.
16 oz Gloss White Jar
Made in Calgary 🇨🇦