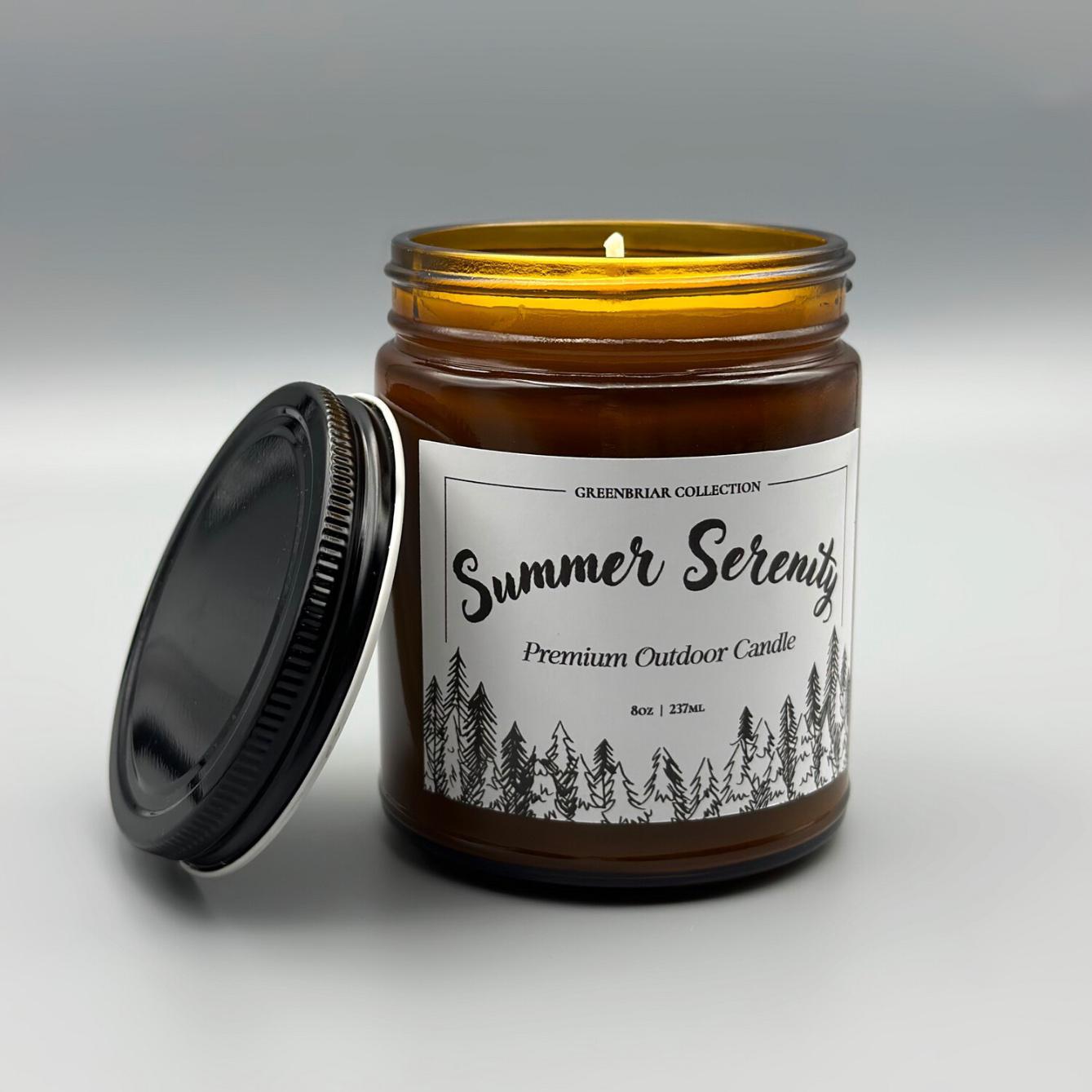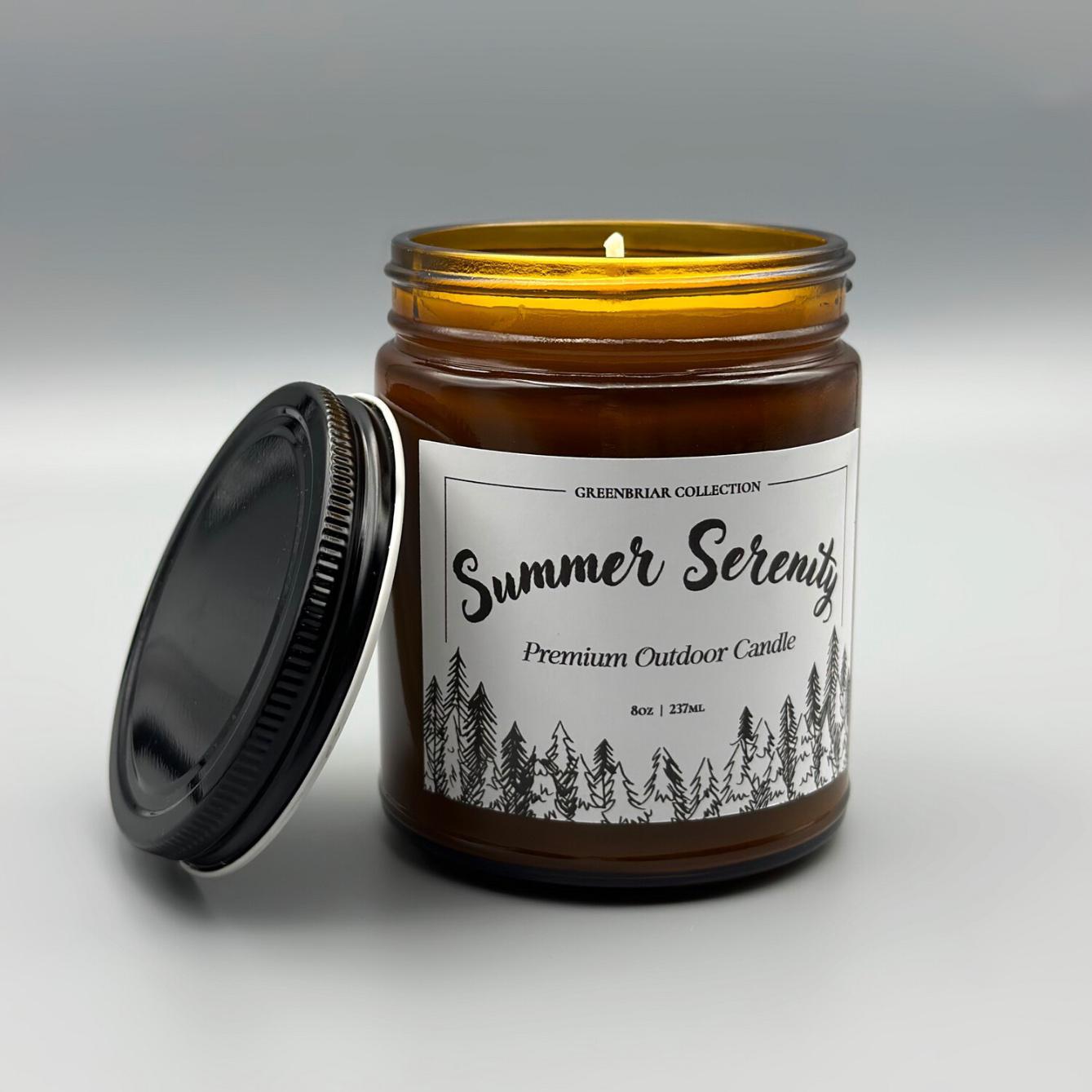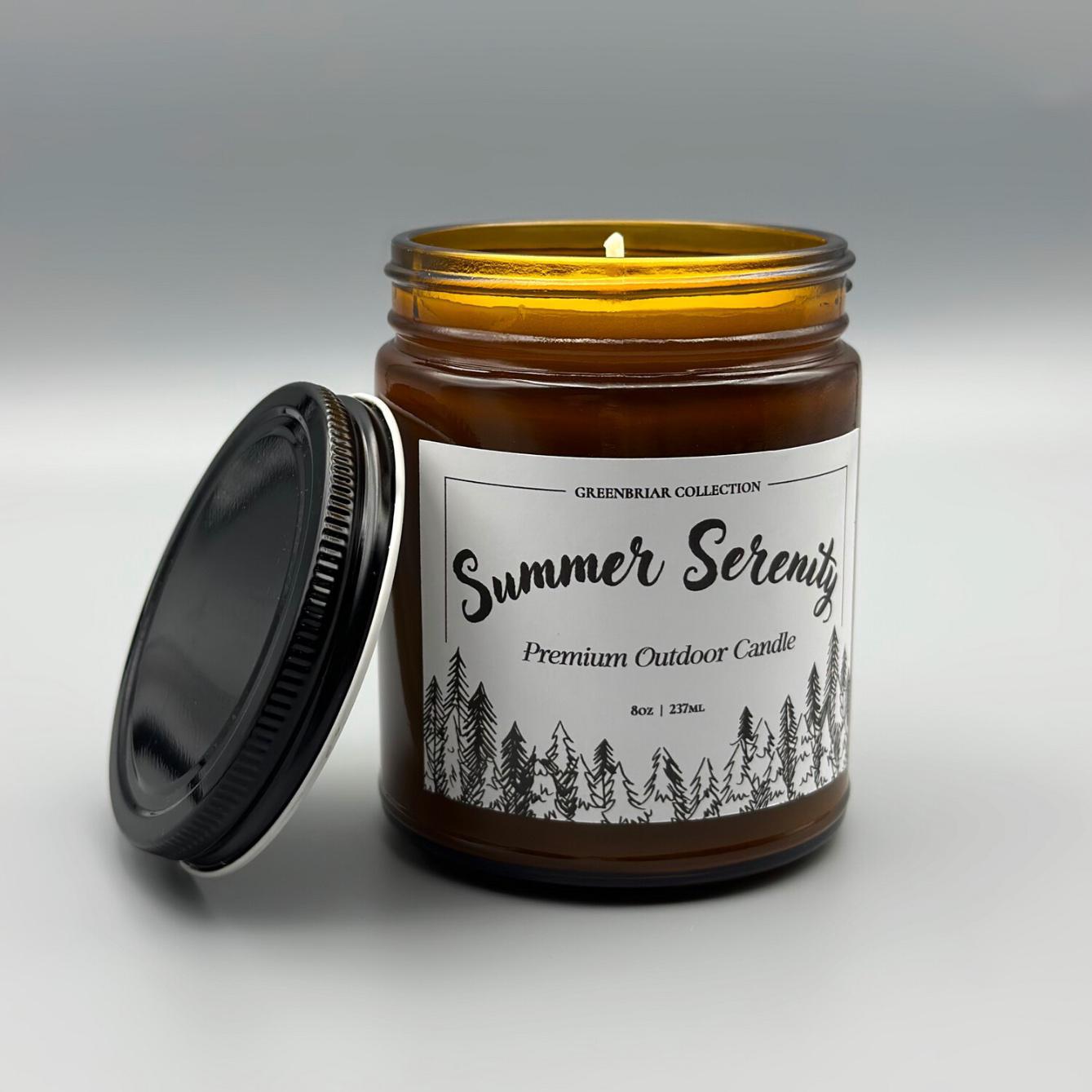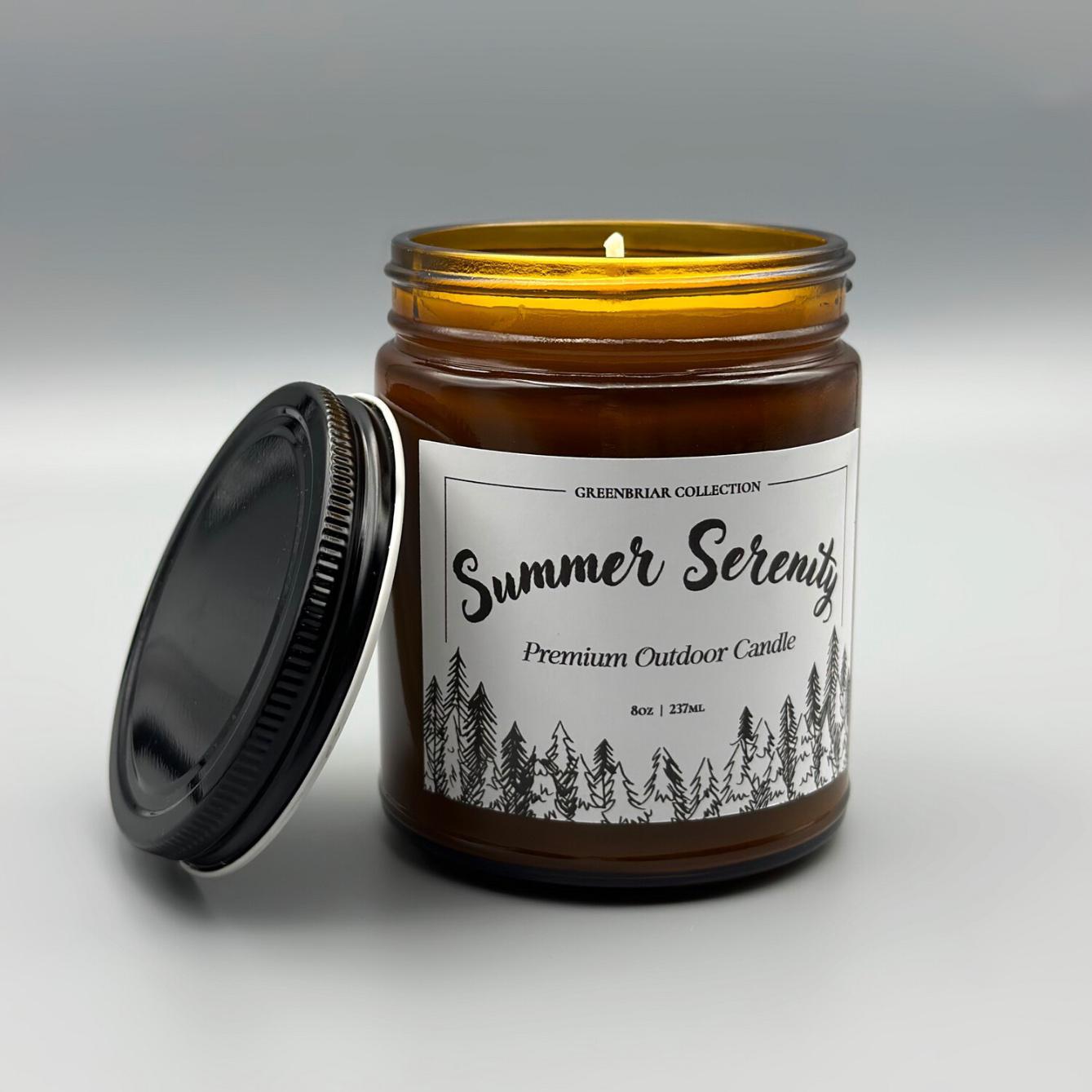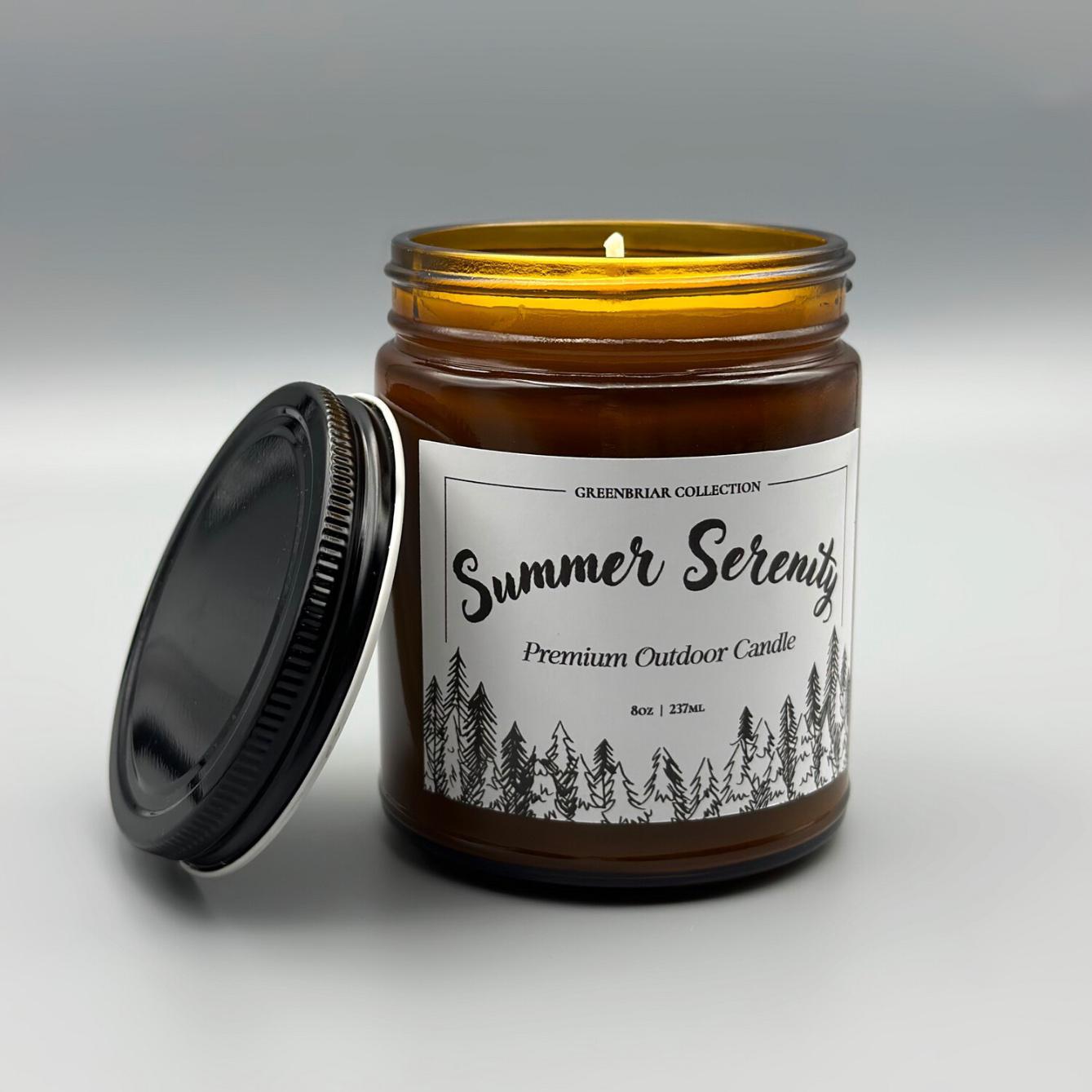 Outdoor Candle | Summer Serenity
Create an outdoor oasis with our Summer Serenity candle. Designed with potent Cedar, Eucalyptus + Mint essential oils known to repel mosquitos, spiders and wasps and keep away unwanted patio guests when lit. A hint of Orange essential oil balances the fragrance and is a great alternative to harsh citronella. You can also keep it unlit with the lid off in the garage and trailer to help deter the spider population from setting up camp in your space.
Our premium candles are a luxurious blend of coconut and soy wax creating a clean burning, high fragrance candle. With a typical burn time of 8-10 hours per ounce the full size jar and refill will give you hours of outdoor enjoyment. Vegan & kosher friendly, our responsibly sourced wax is free from gluten, toxins, parabens and phthalates.
This candle contains Cedar, Eucalyptus, Orange + Peppermint essential oils that are not to be burned indoors if you have fur babies. Please burn outside or in a well ventilated area.
8 oz Amber Glass Jar
Made in Calgary 🇨🇦