Organic Prickly Pear Seed Oil
Oil from the seeds of the prickly pear cactus, a superfruit with tiny seeds full of antioxidants, protect the skin from environmental stress by neutralizing free radicals, responsible for skin's premature aging. Opuntia oil is often called "Elixir of Youth" for its skin-rejuvenating properties, as well as for its ability to help skin maintain optimal moisture levels.
Prickly pear seed oil is one of the few plant oils suited for the delicate area of the eye contour. We recommend using it every night if you're looking to reduce under-eye circles, puffiness, or wrinkles around the eyes.

Main Benefits + Applications
Antioxidant - Vitamin E (1000 mg/kg): considered the 'youth' vitamin for its powerful antioxidant properties
Anti-Dark Circles - Dark circles and bags under the eyes are mainly due to poor blood circulation. Prickly Pear seed oil is rich in Vitamin K that helps prevent and reduce their appearance by restoring good blood flow around the eyes.
Moisturizing - Omega-6 + Omega-9: stimulates cellular regeneration; restores hydrolipidic barrier
Regenerating - Stigmasterol Delta-7: rare active ingredient in the plant world that slows down the aging process.
Soothing - soothes skin irritations and redness with its anti-inflammatory properties
Can be used daily without clogging pores. Apply at least 15 minutes before make up and wipe away any excess oil with a soft cloth.

15 mL Glass Dropper Bottle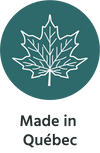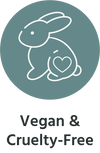 Organic Opuntia ficus-indica (Prickly Pear) seed oil