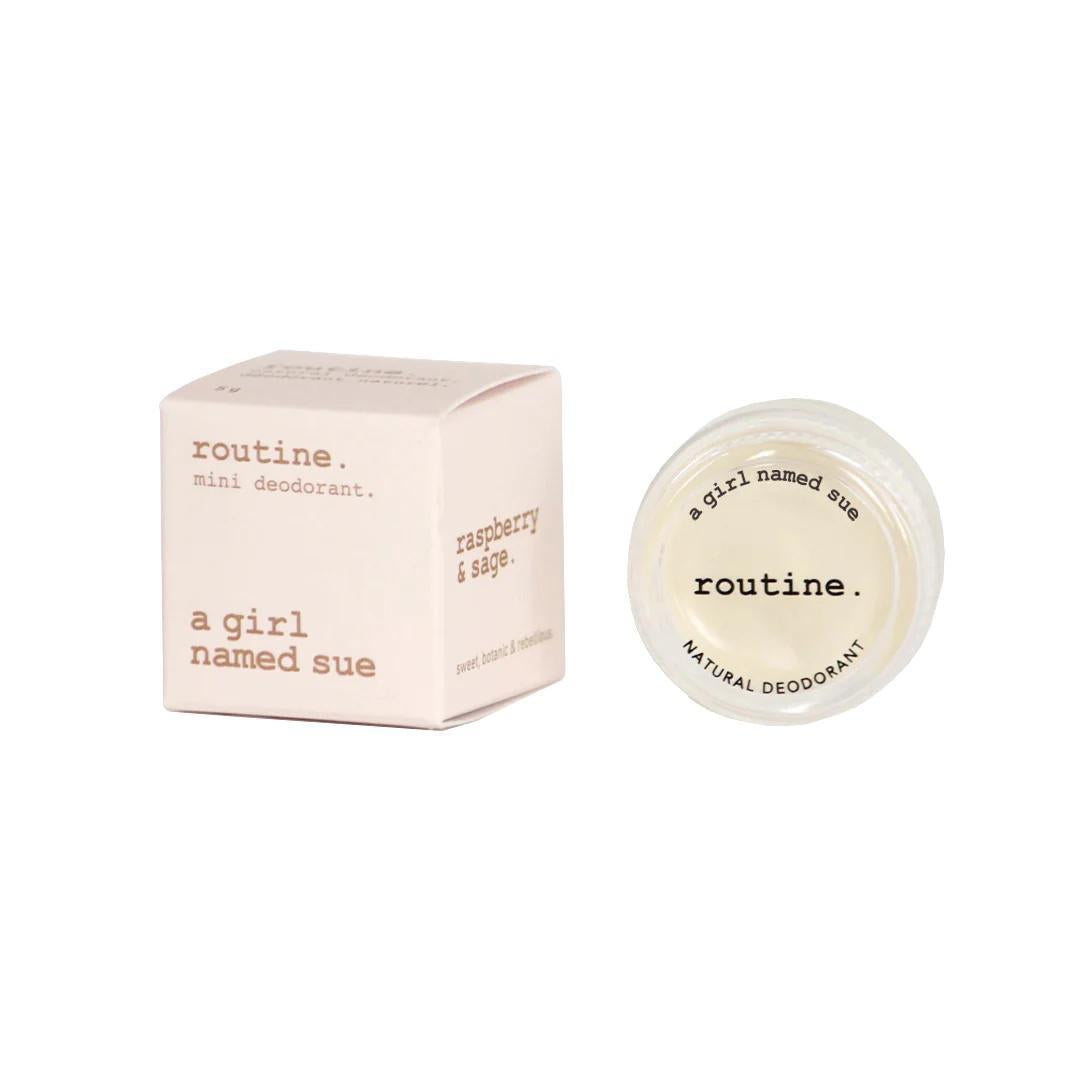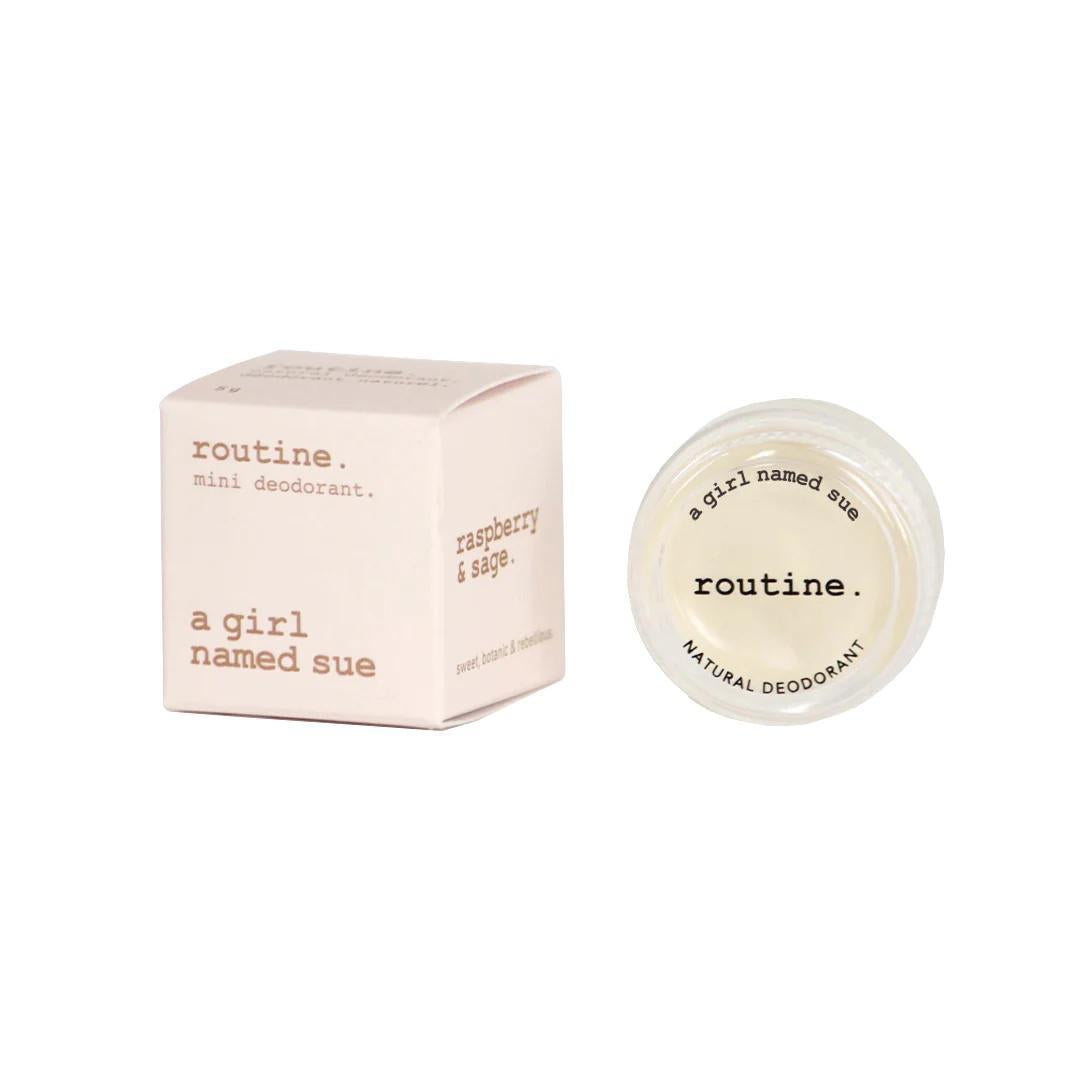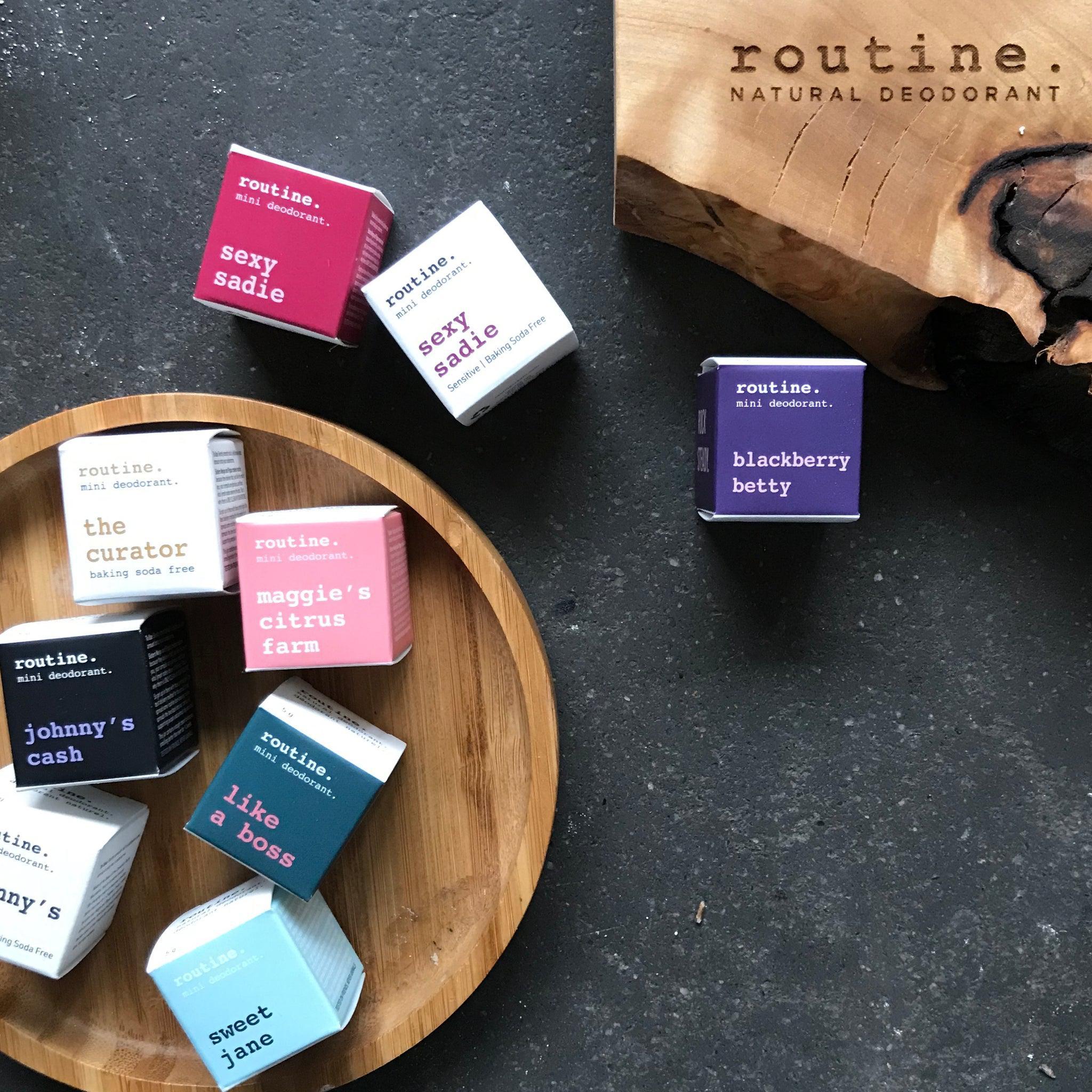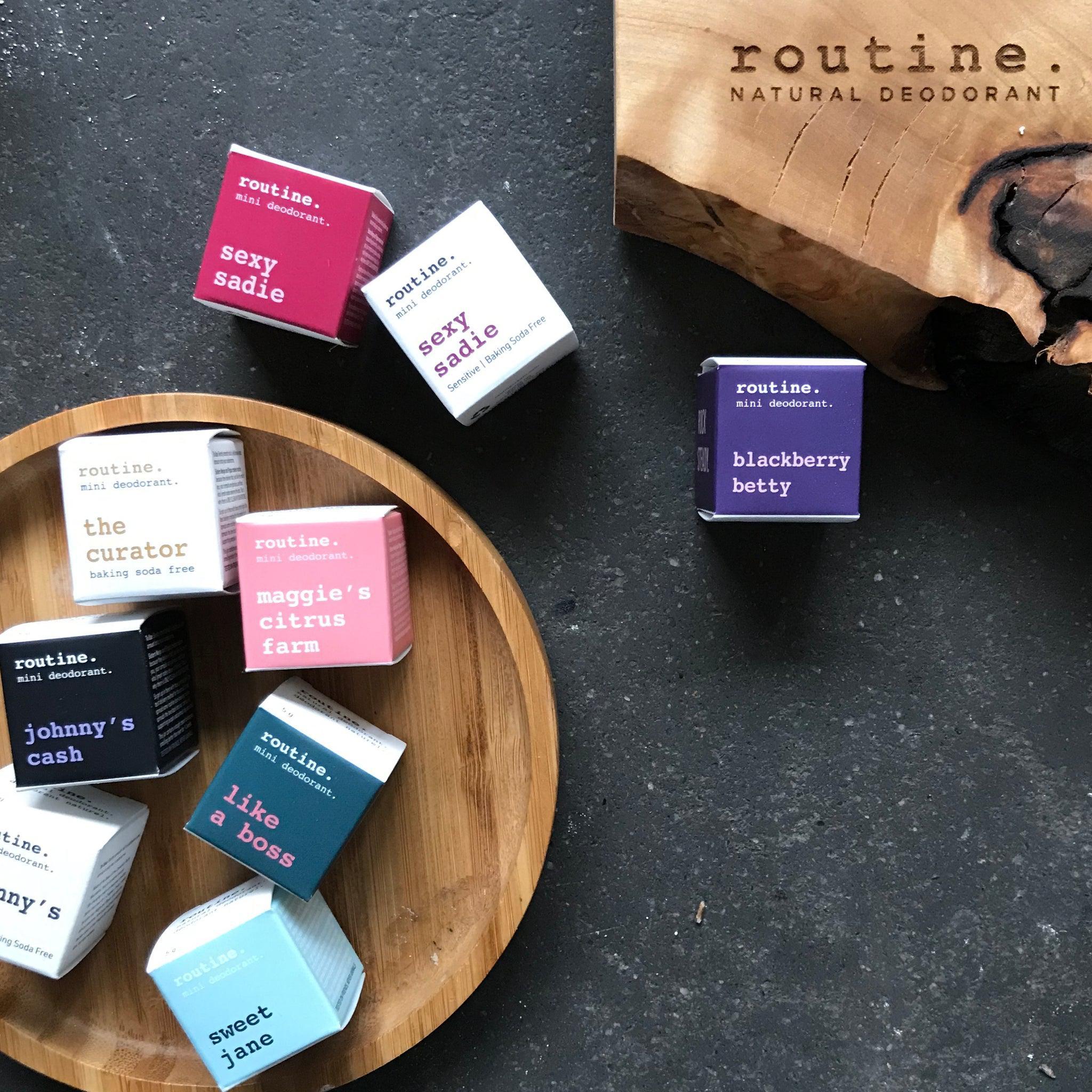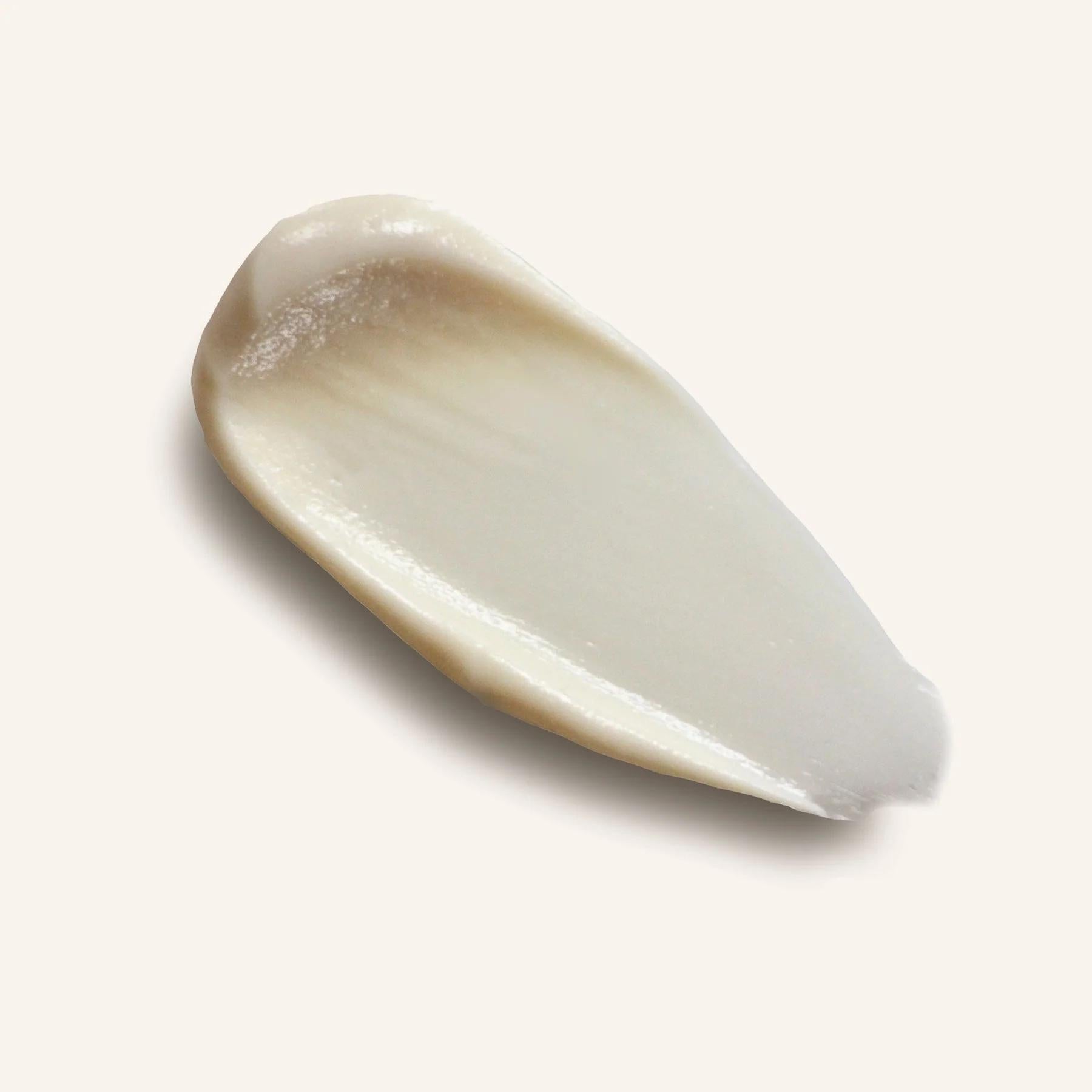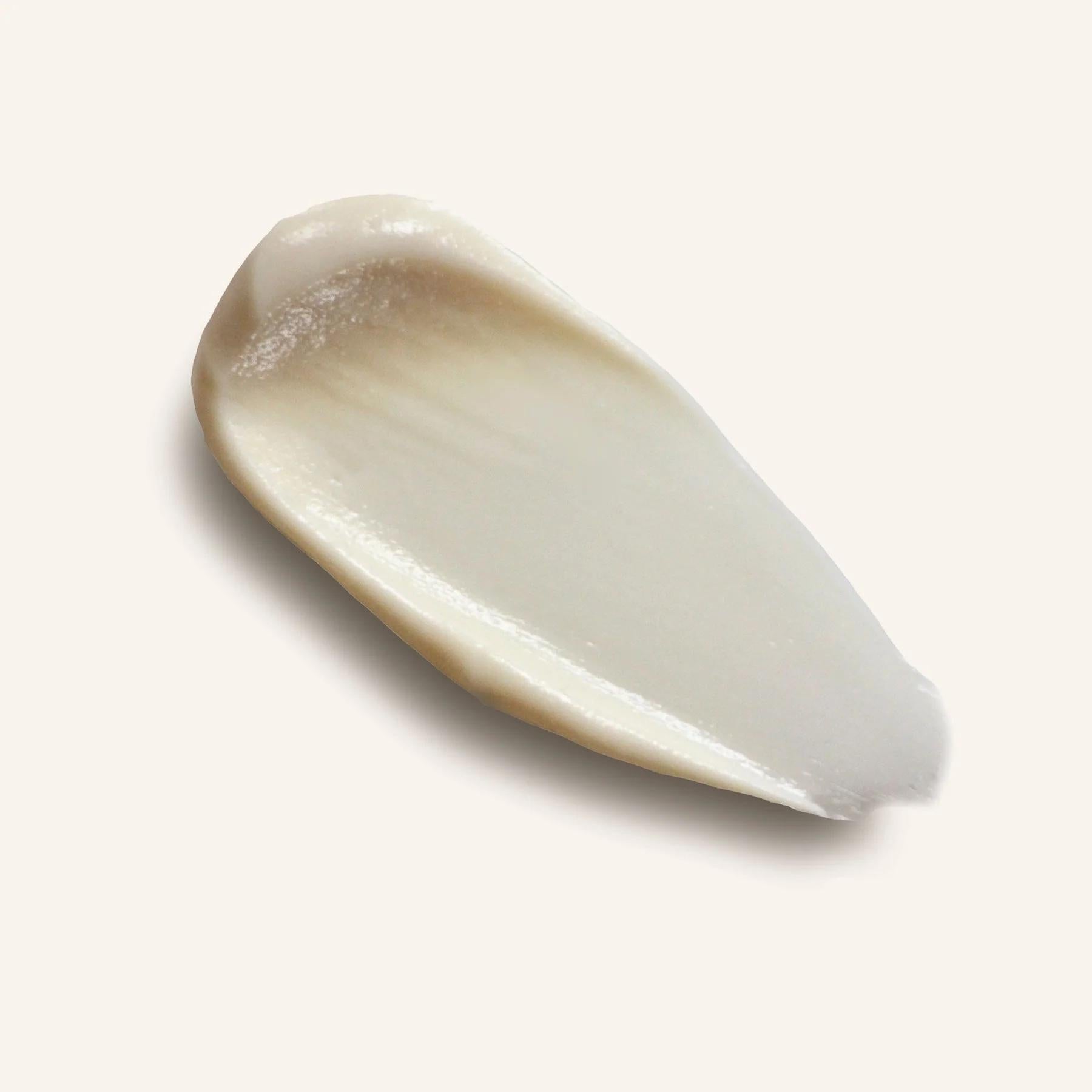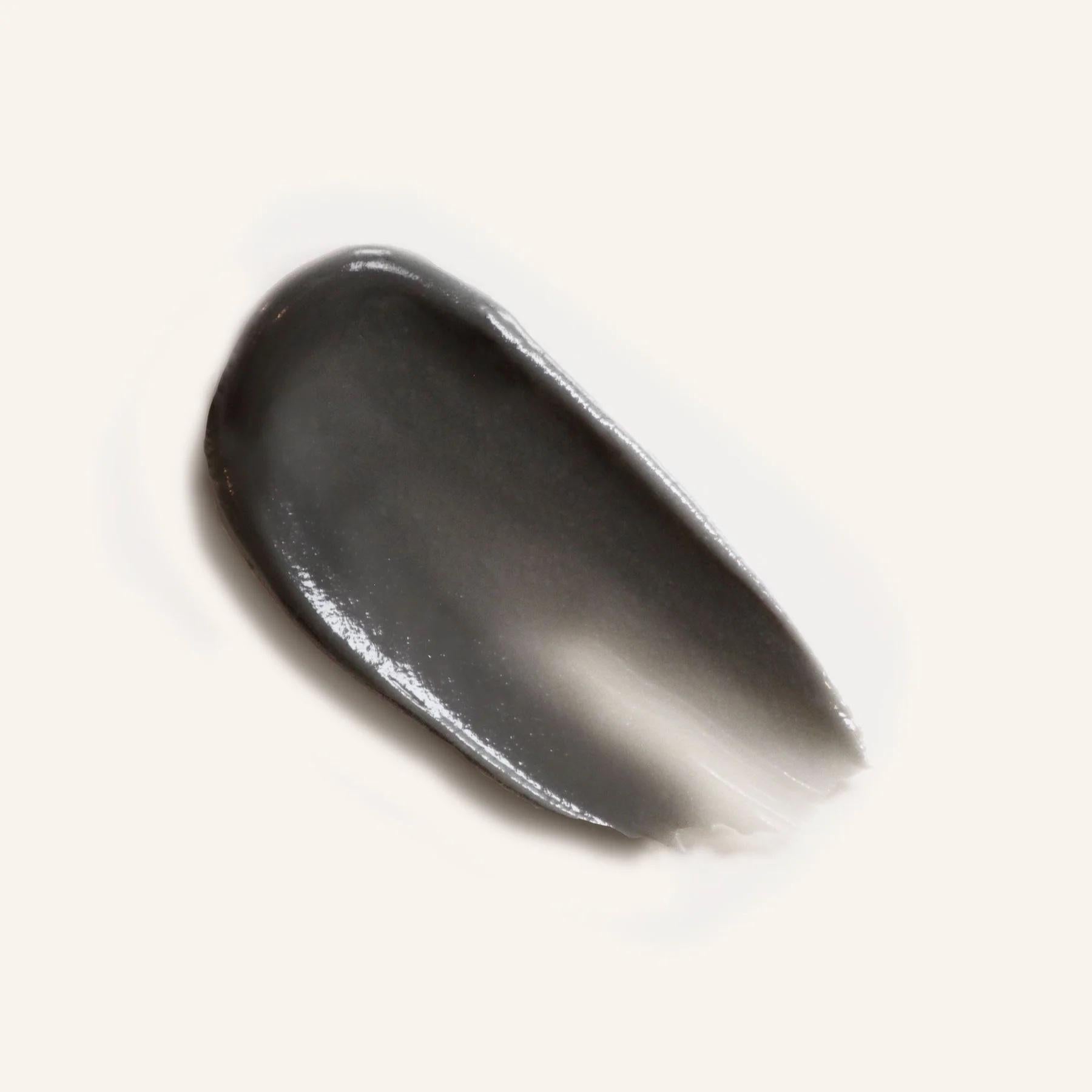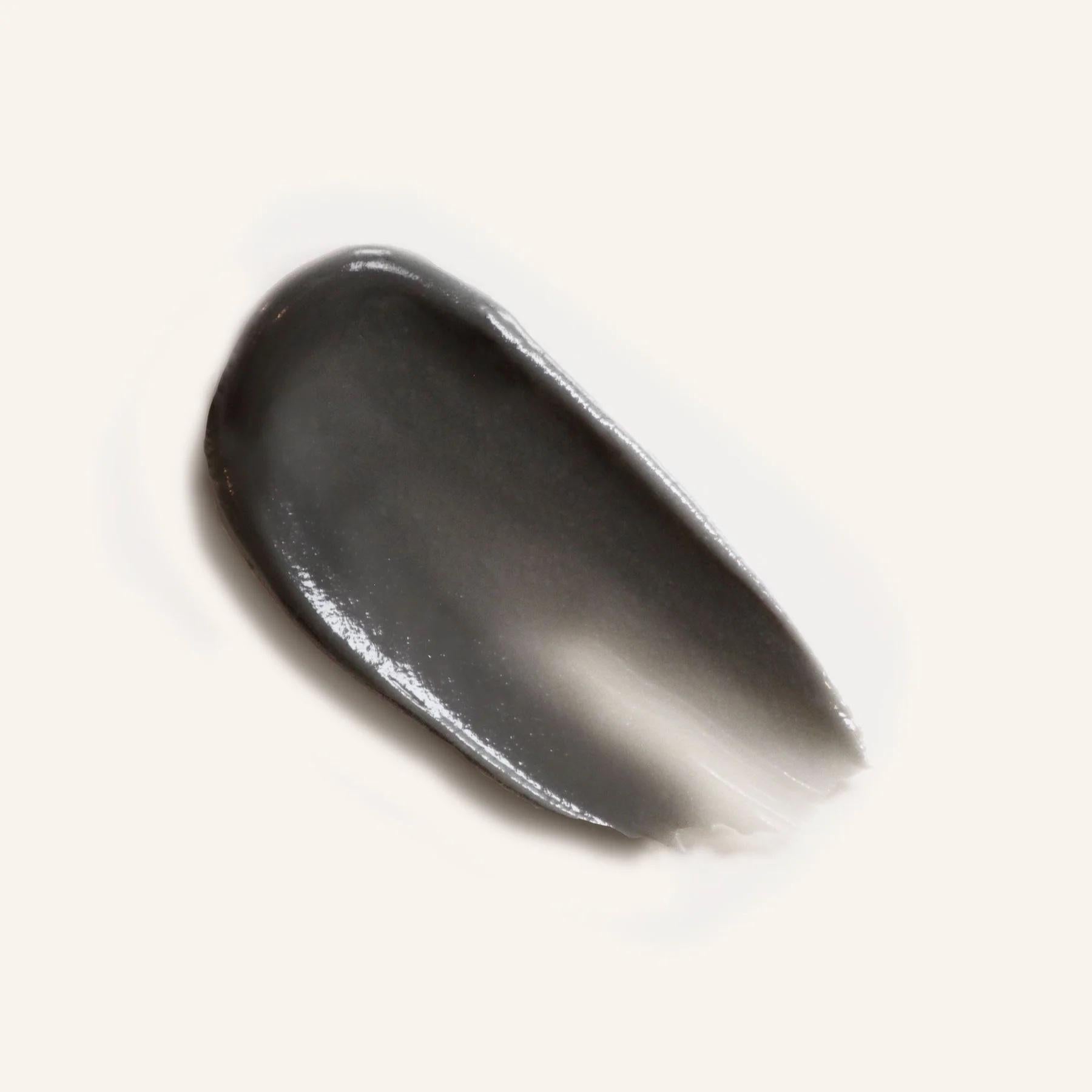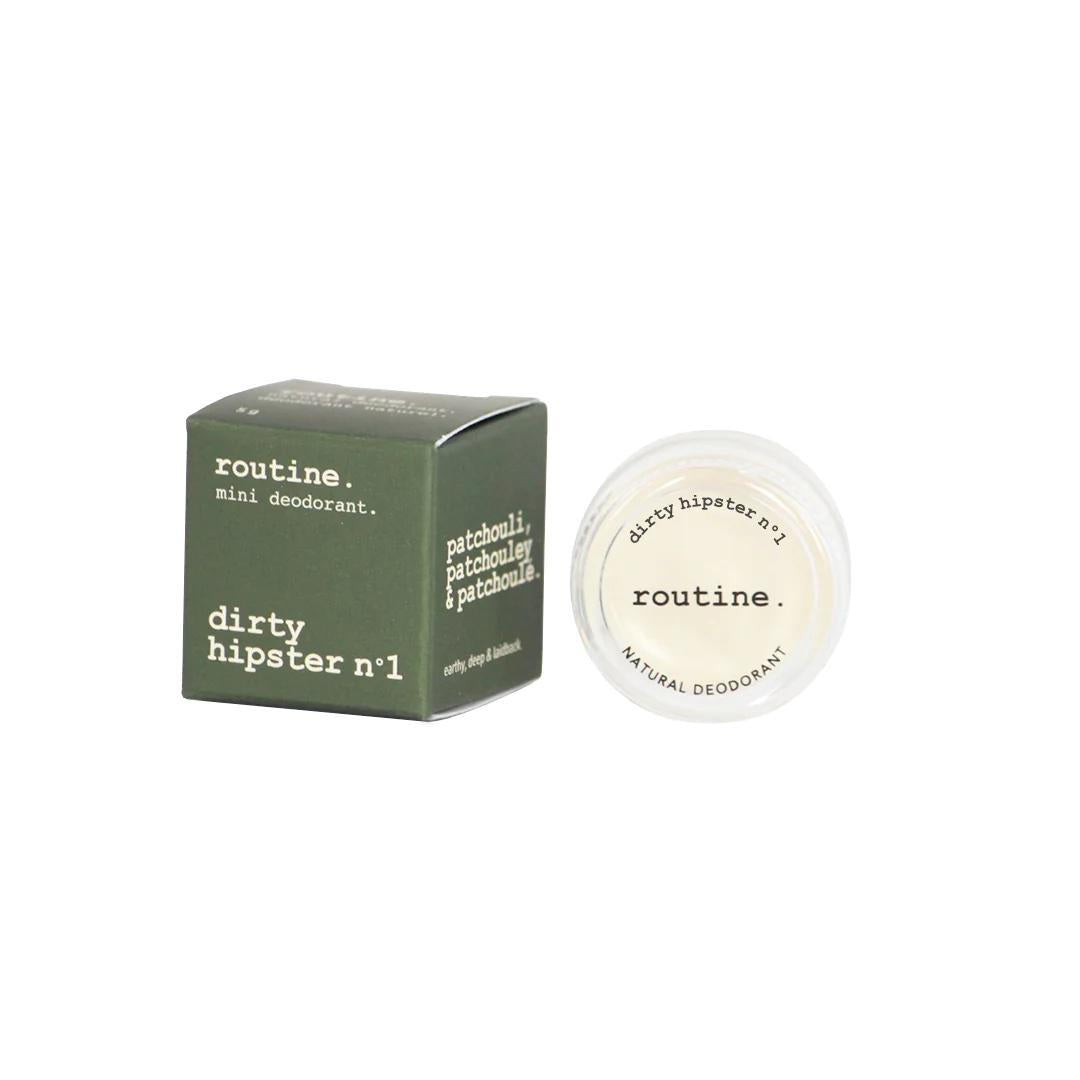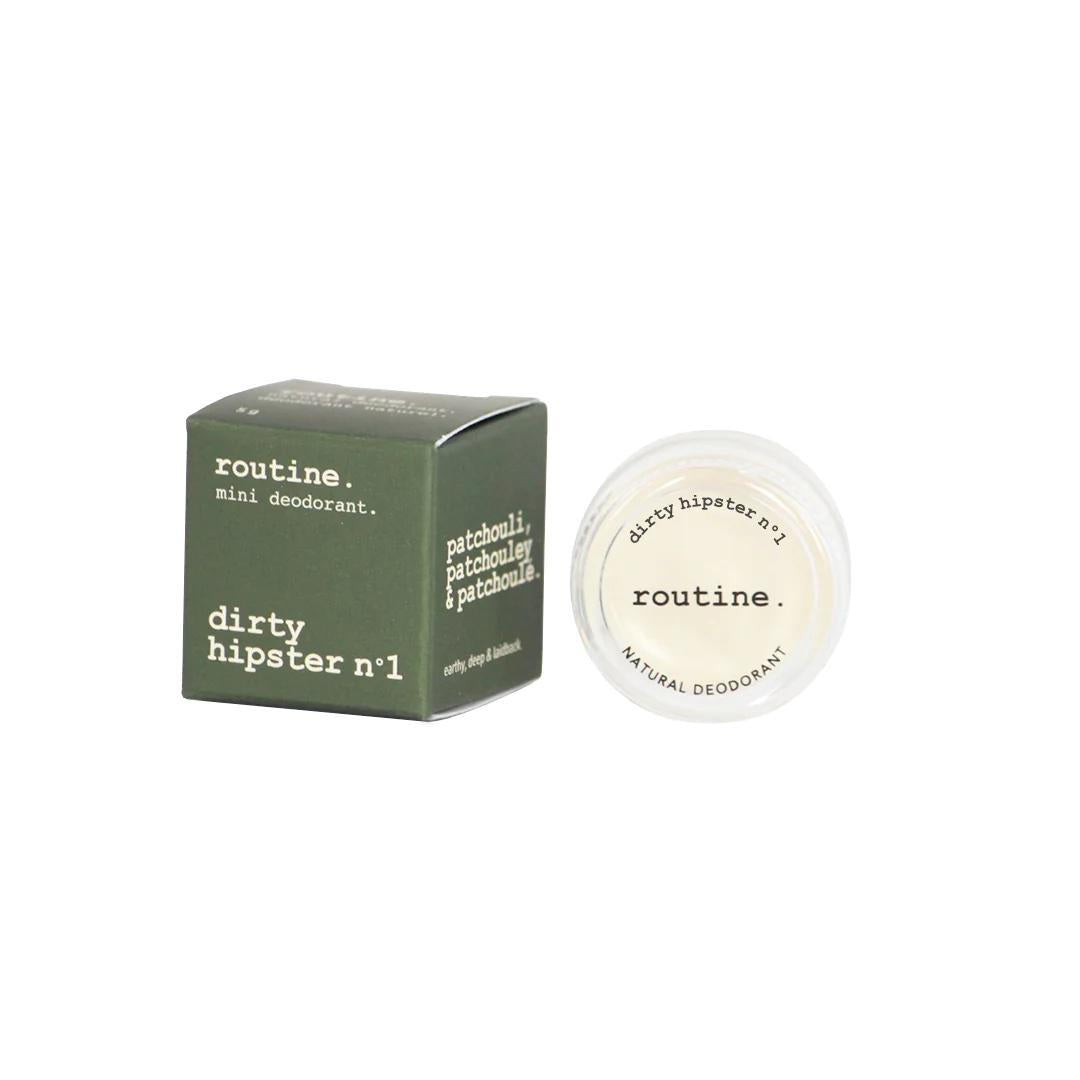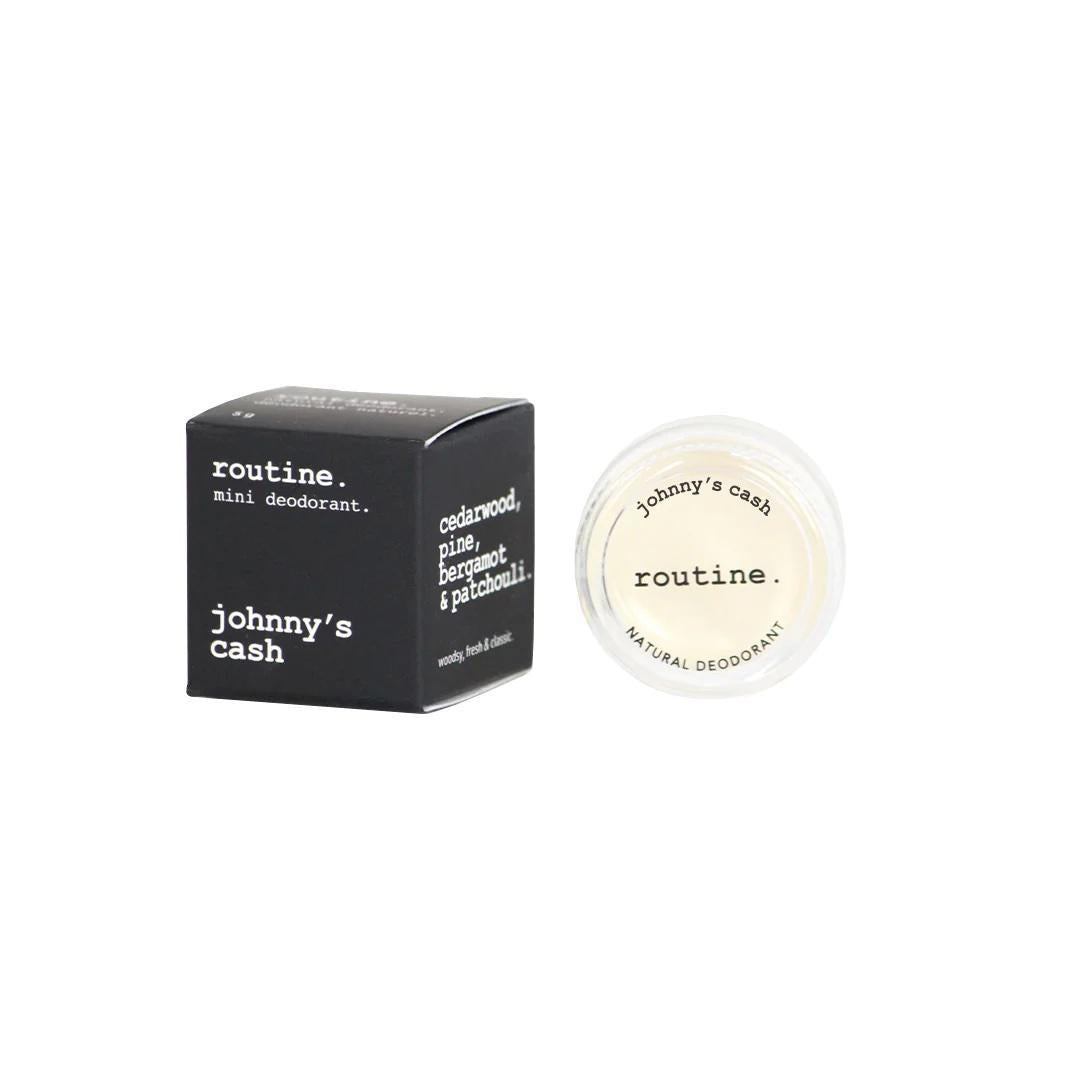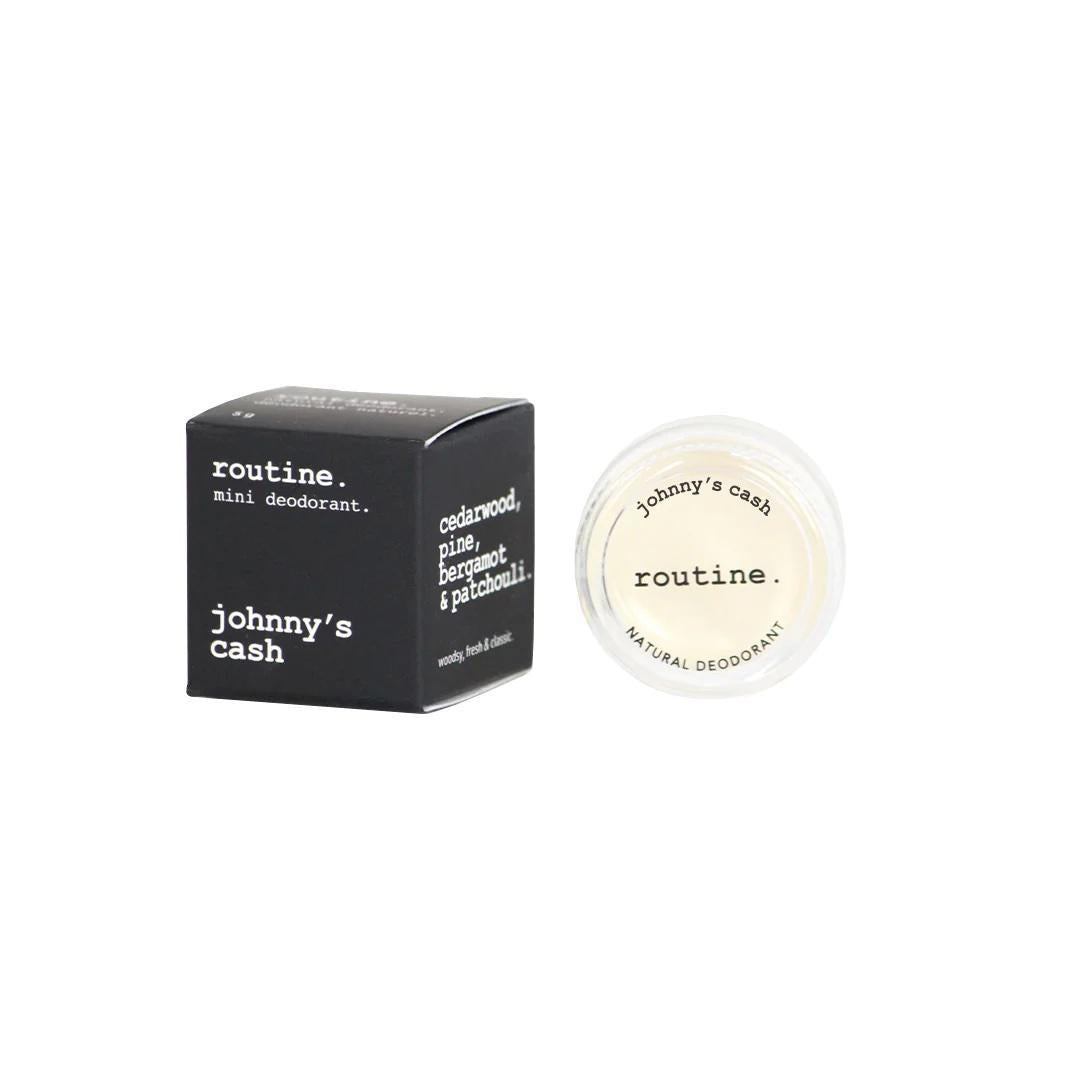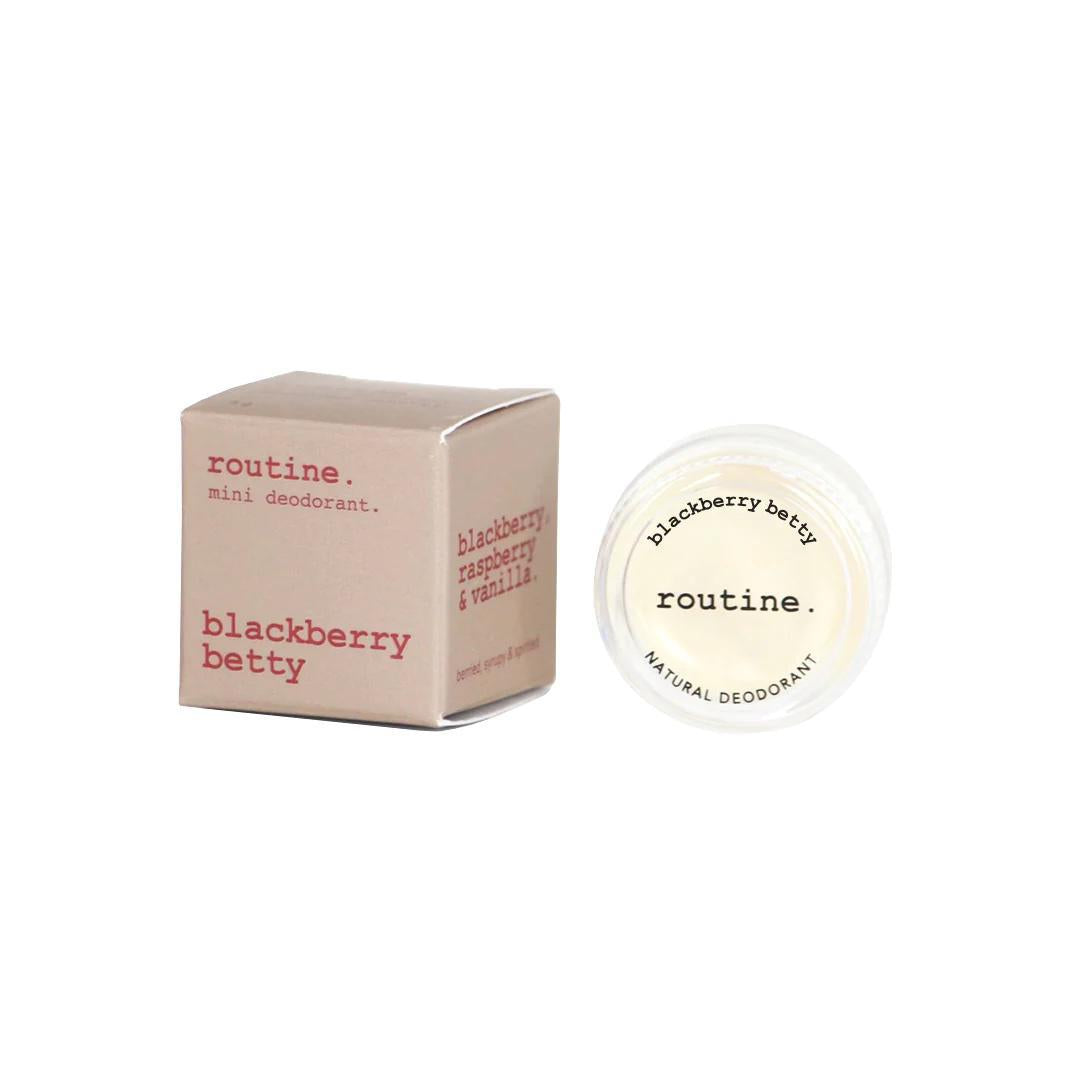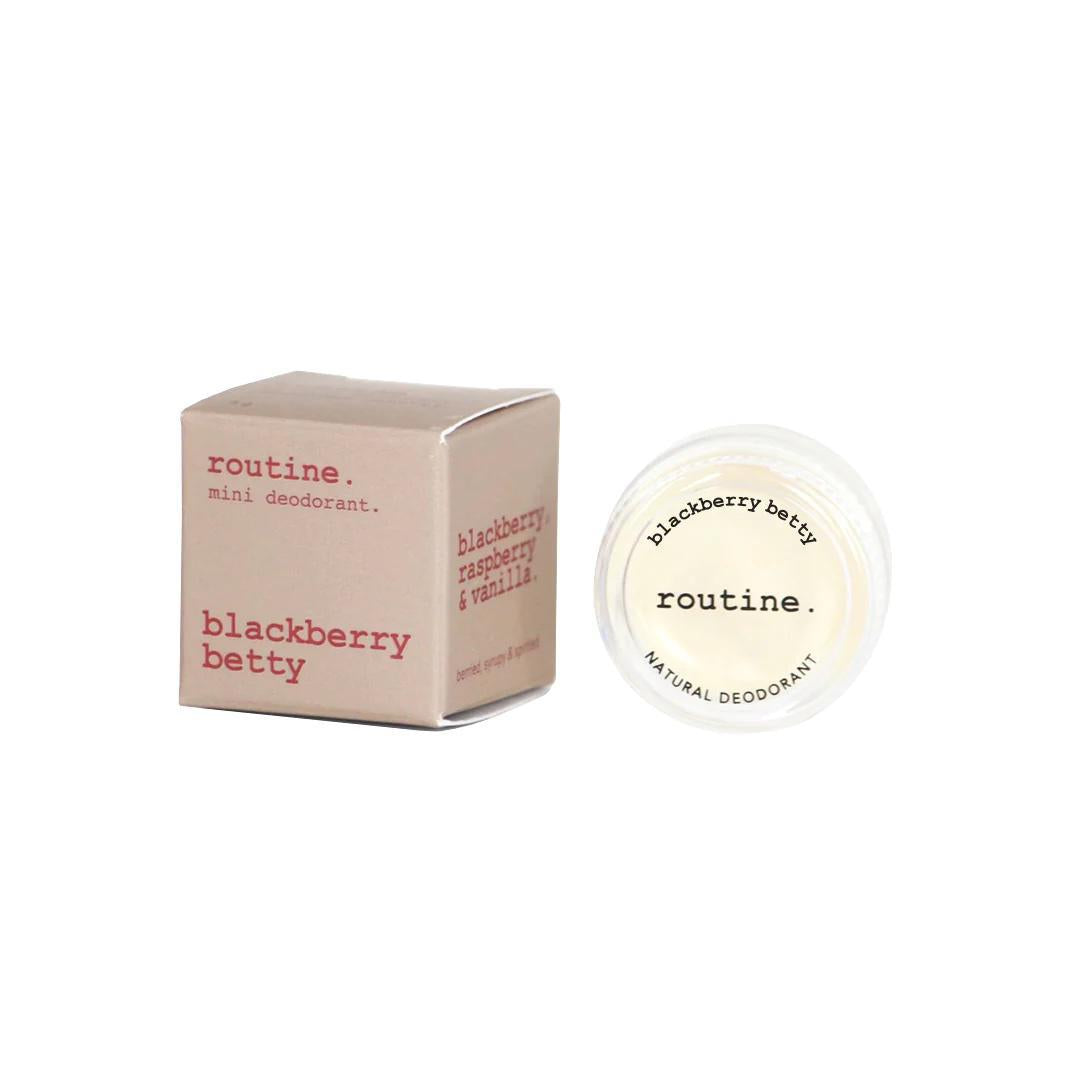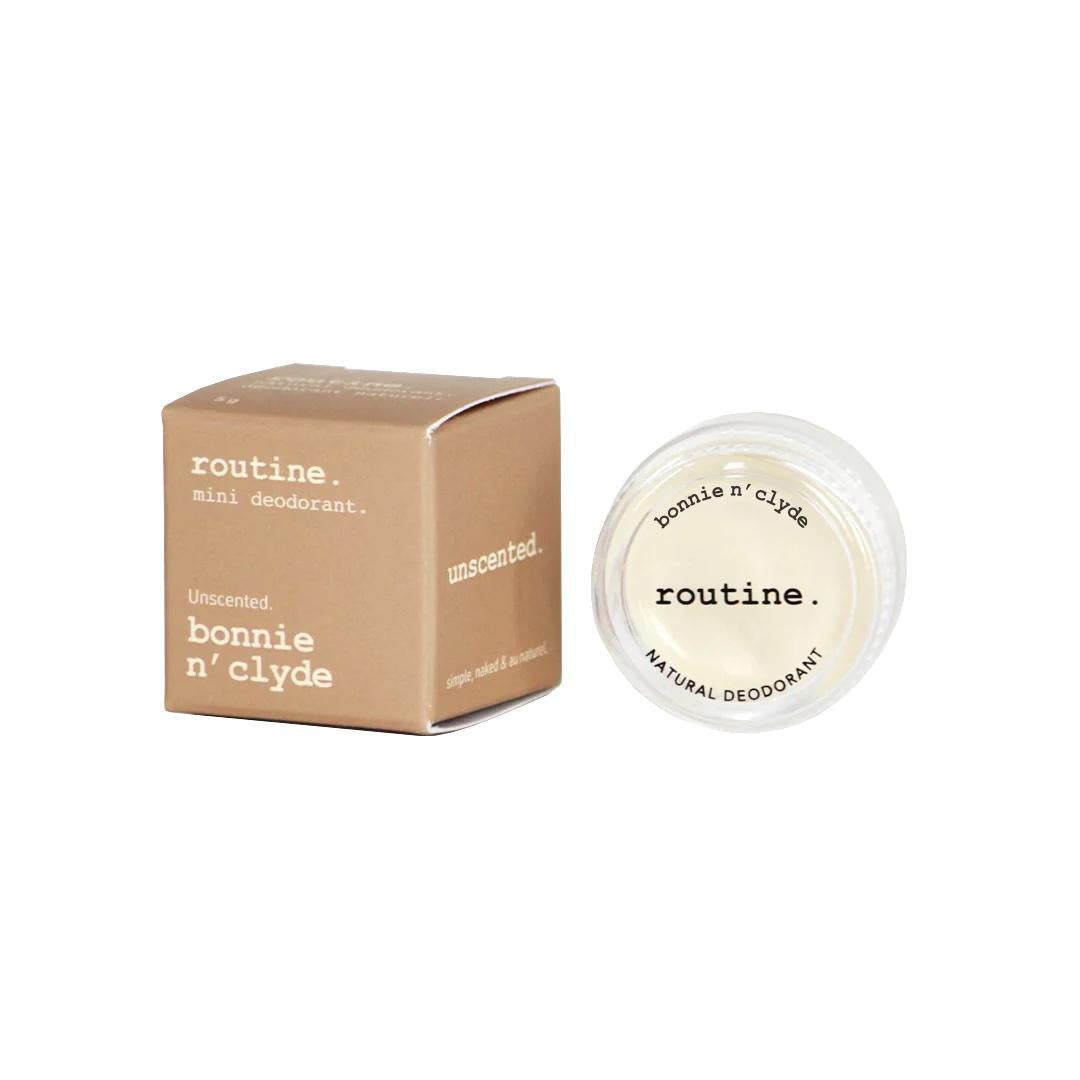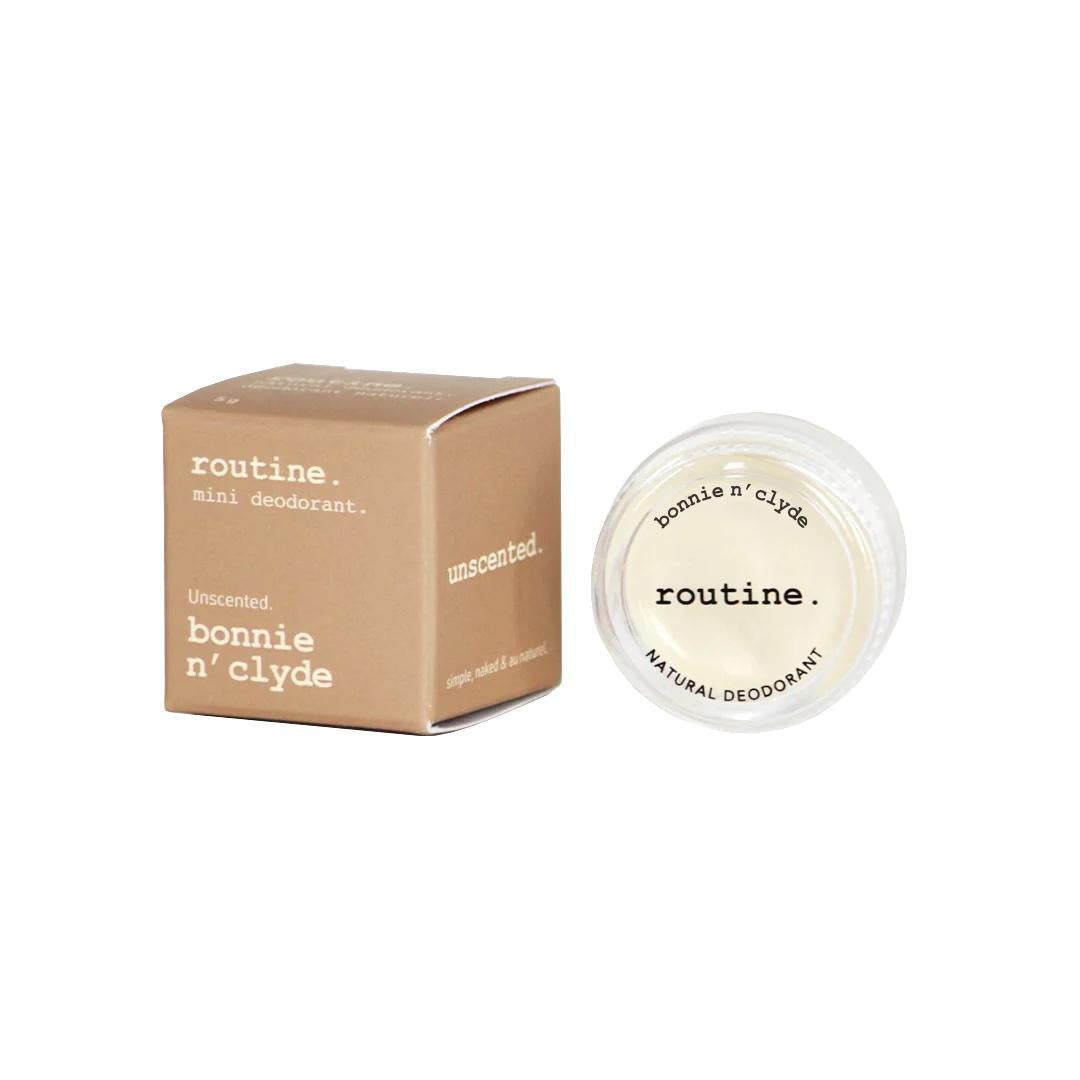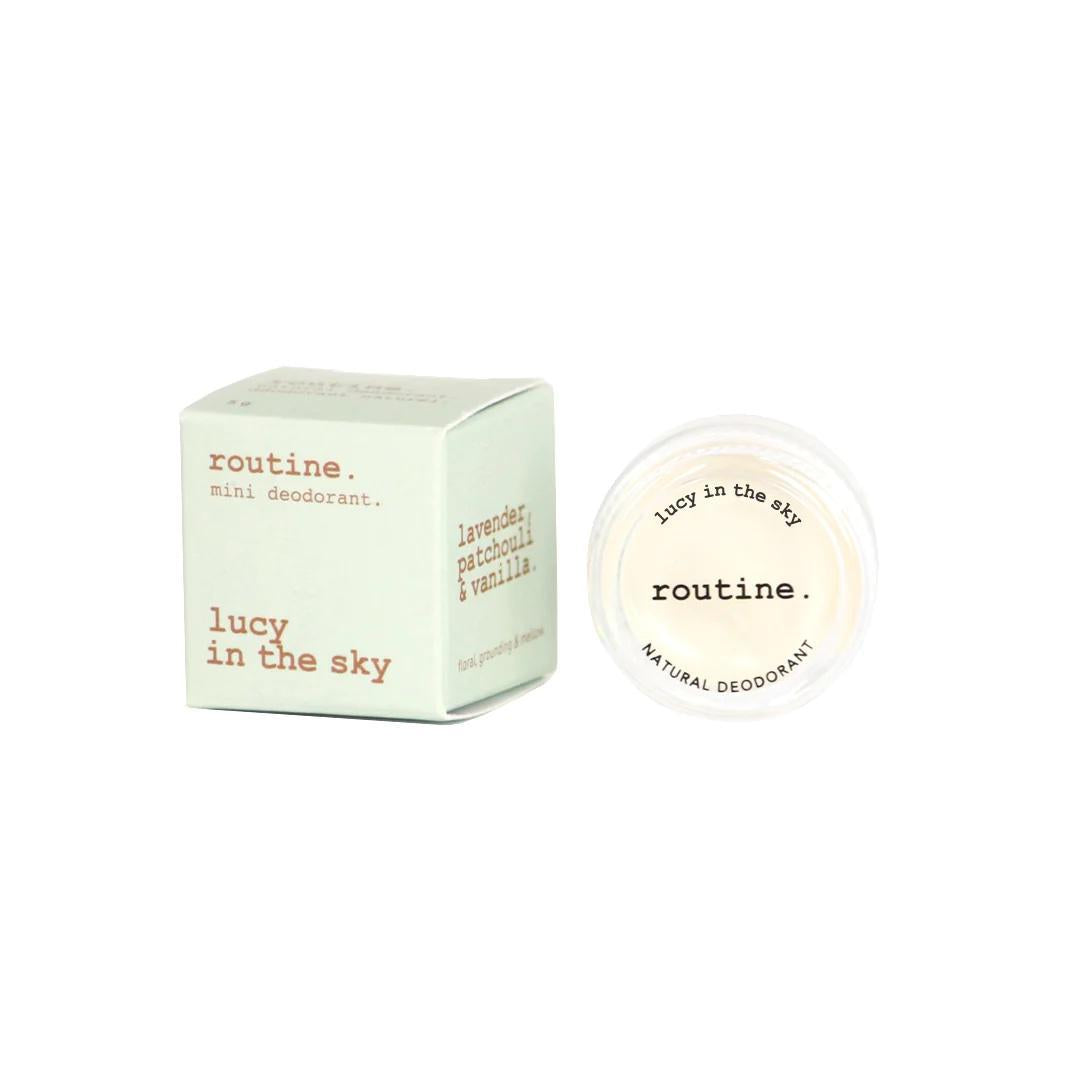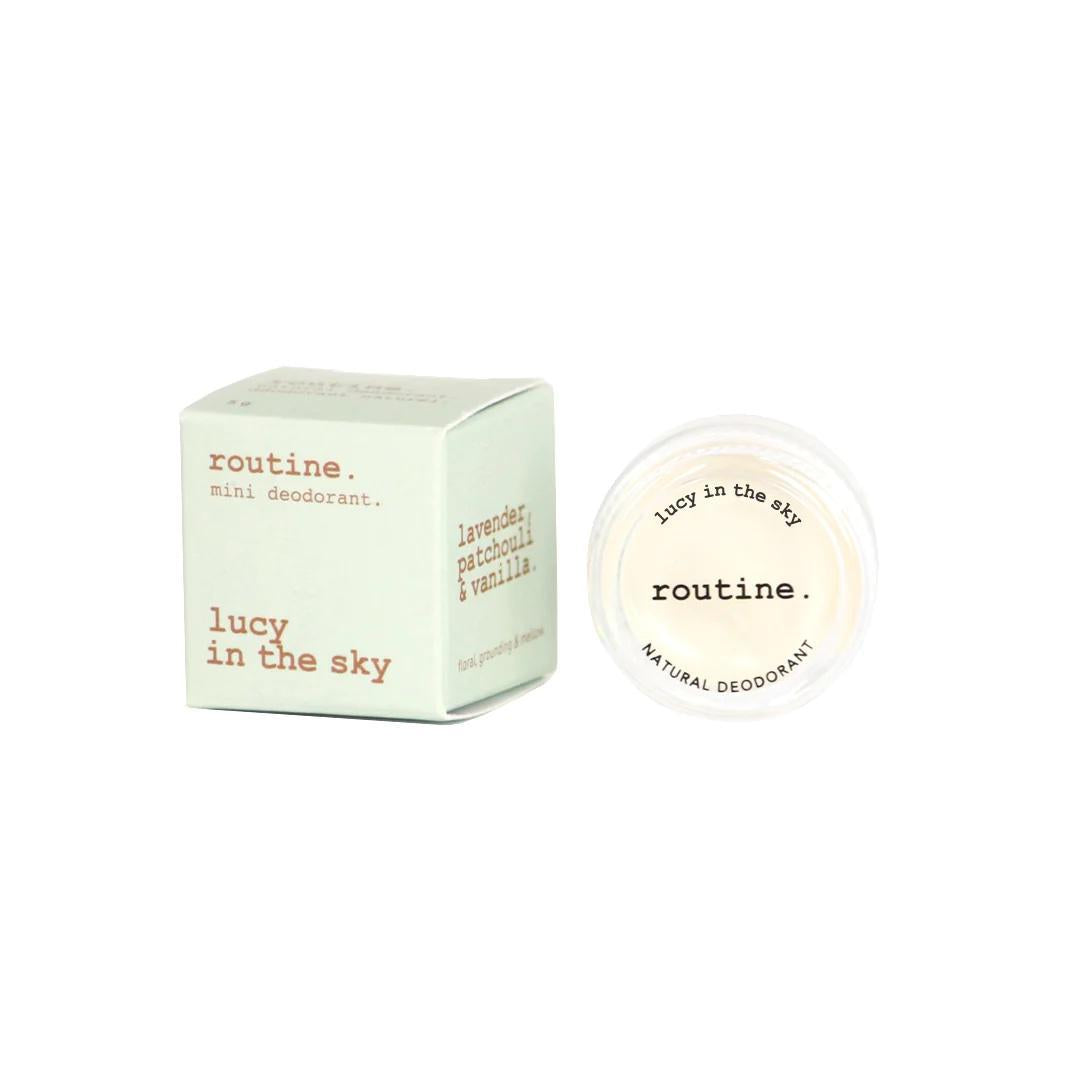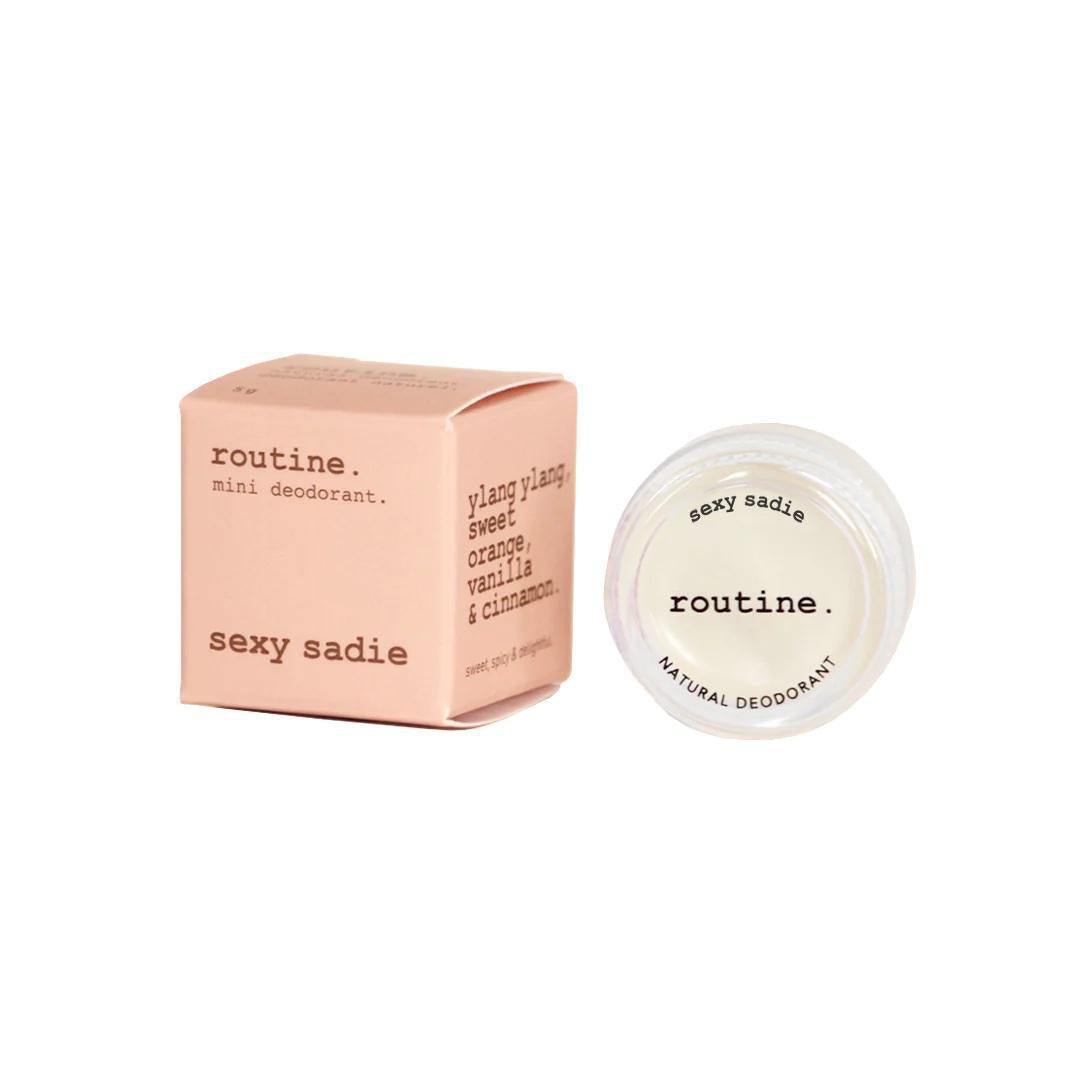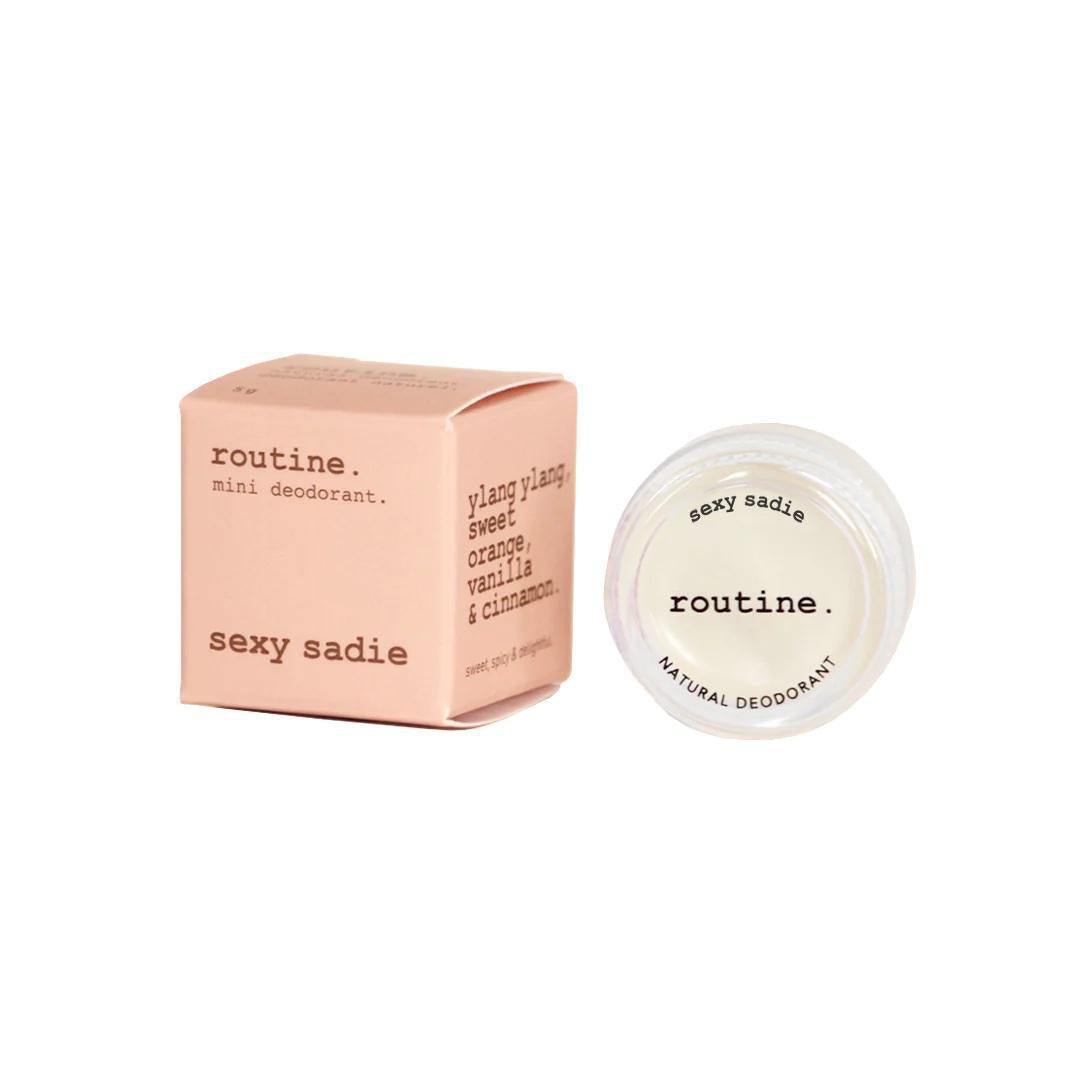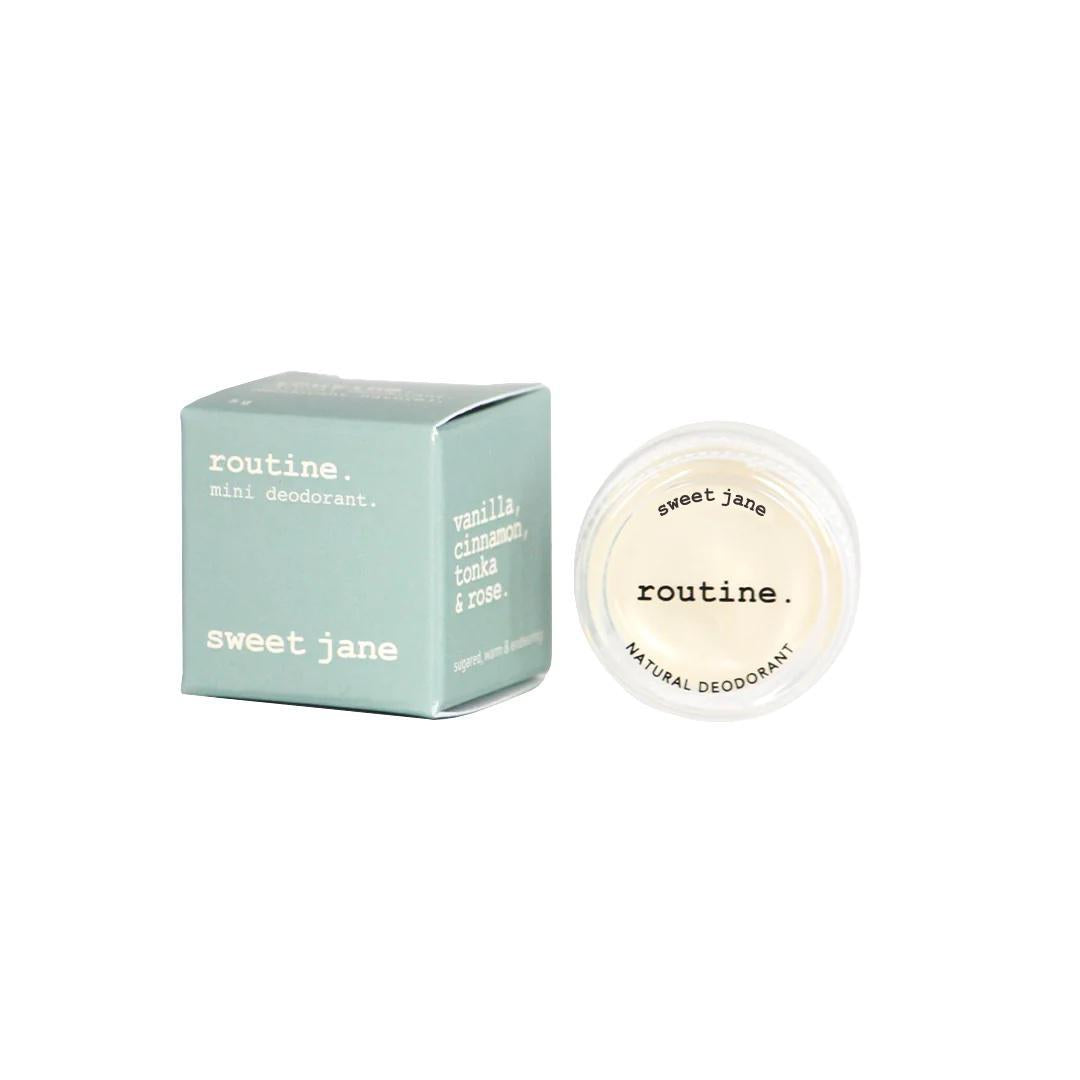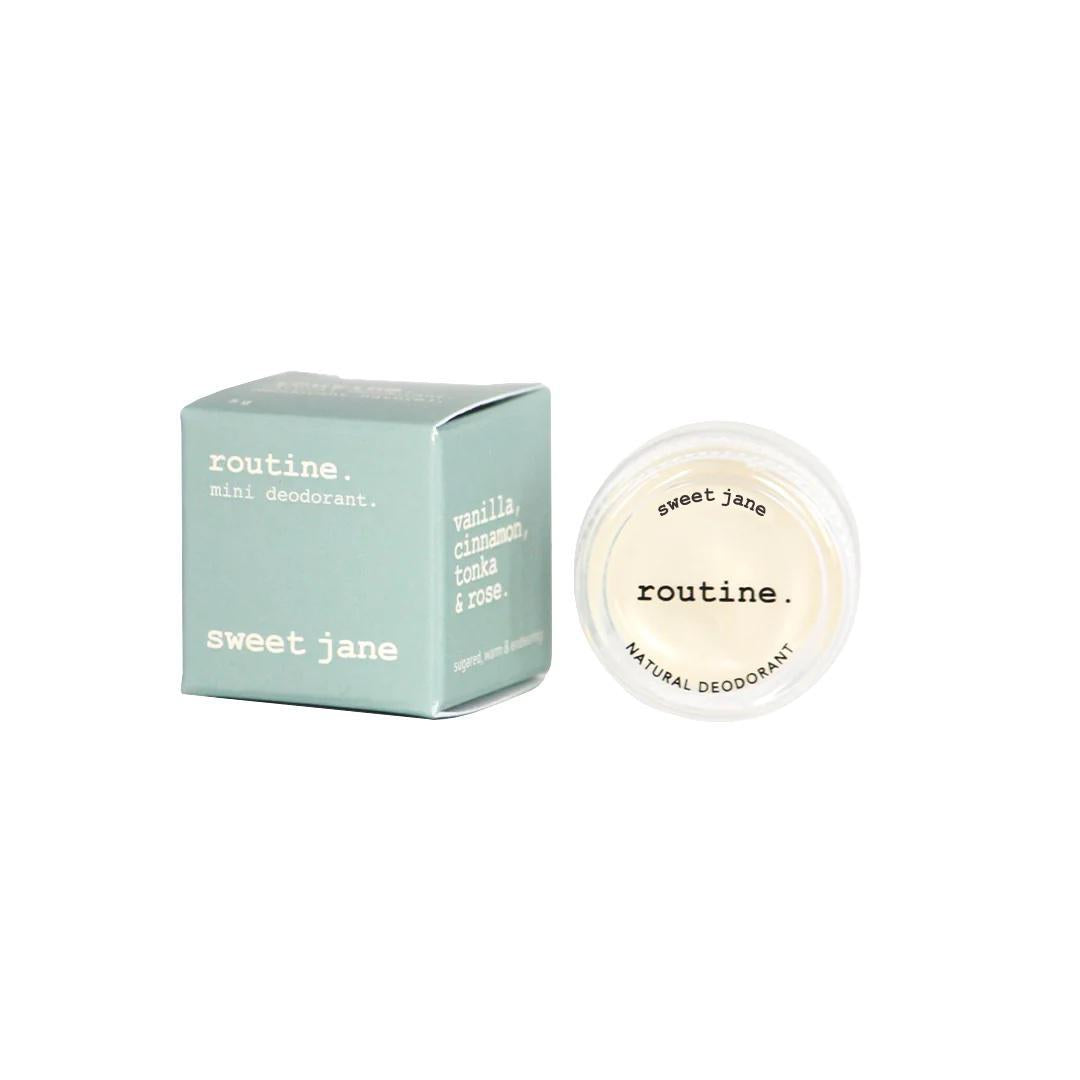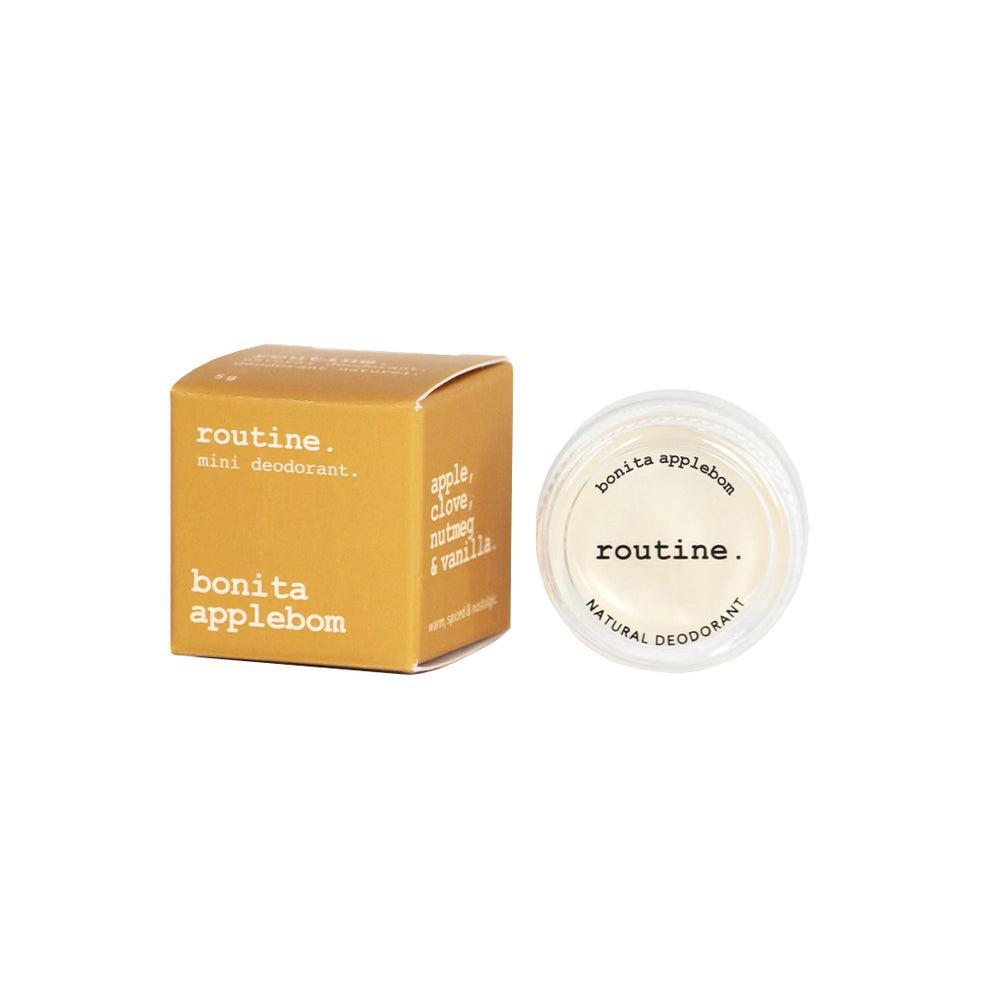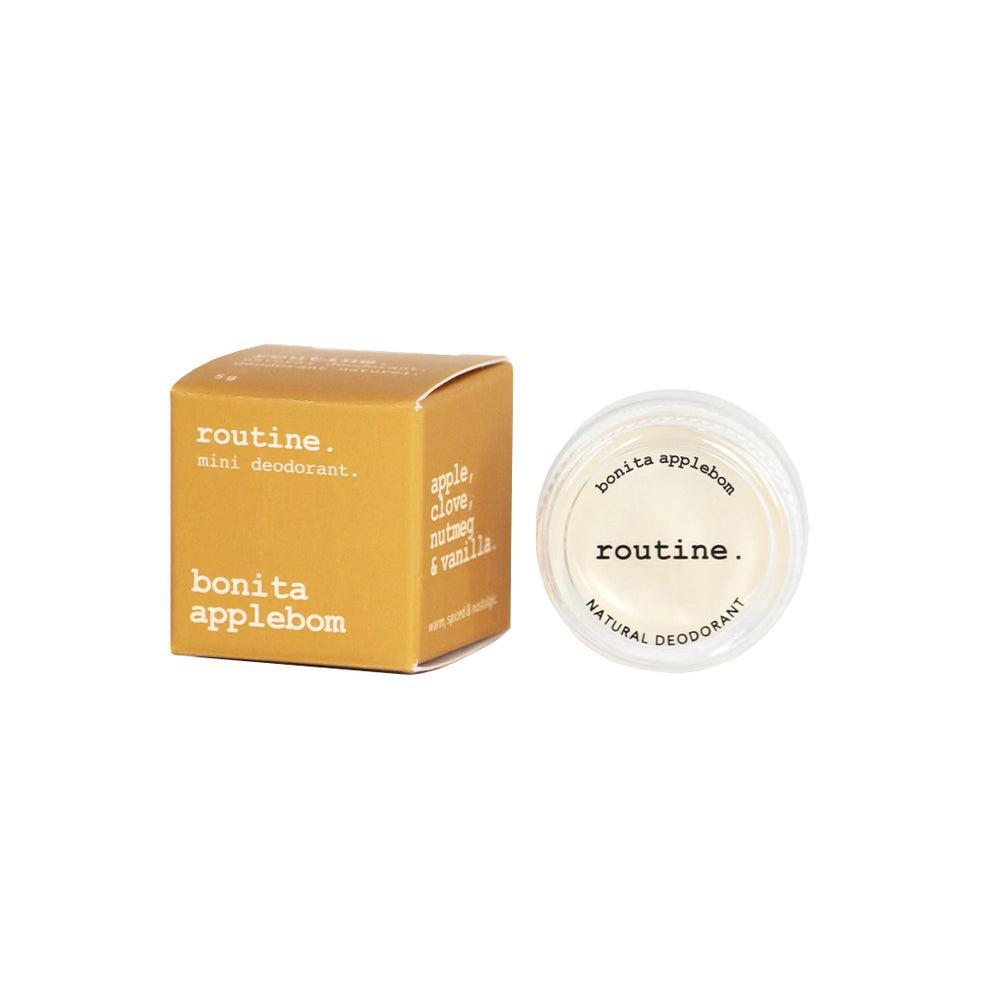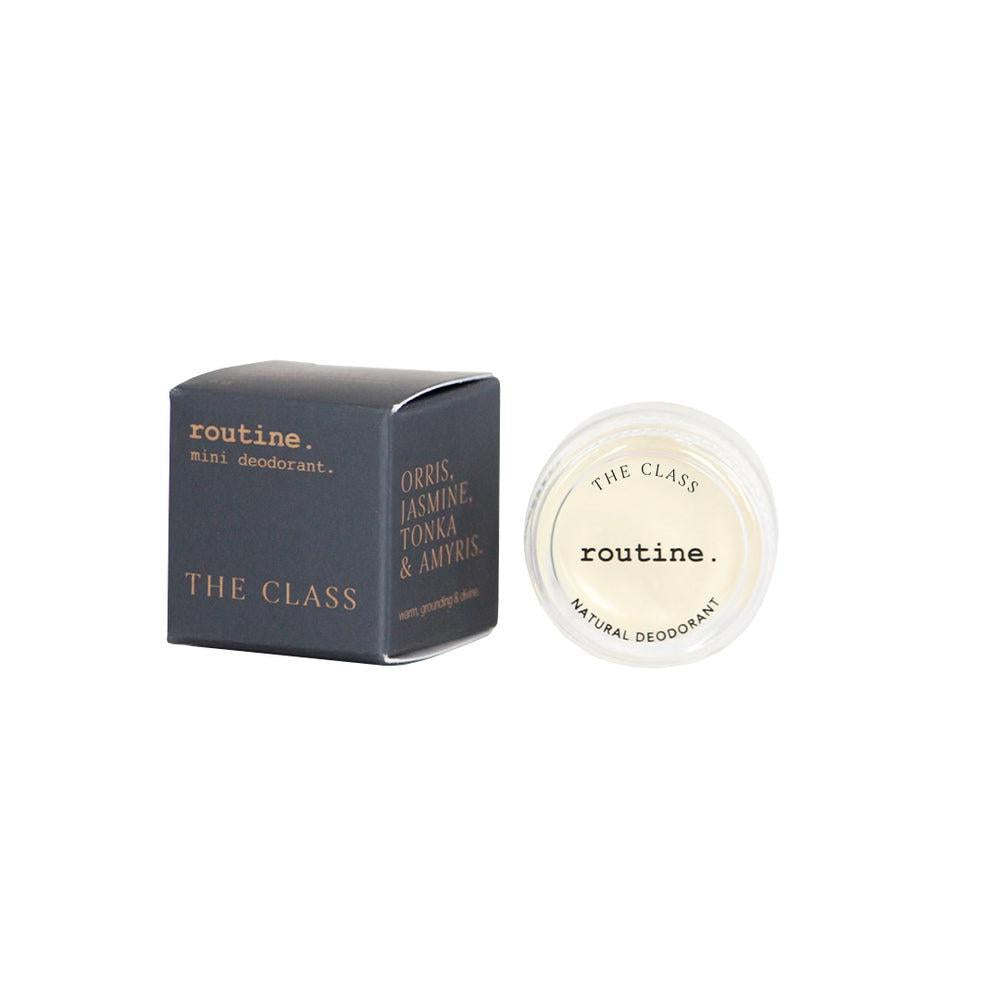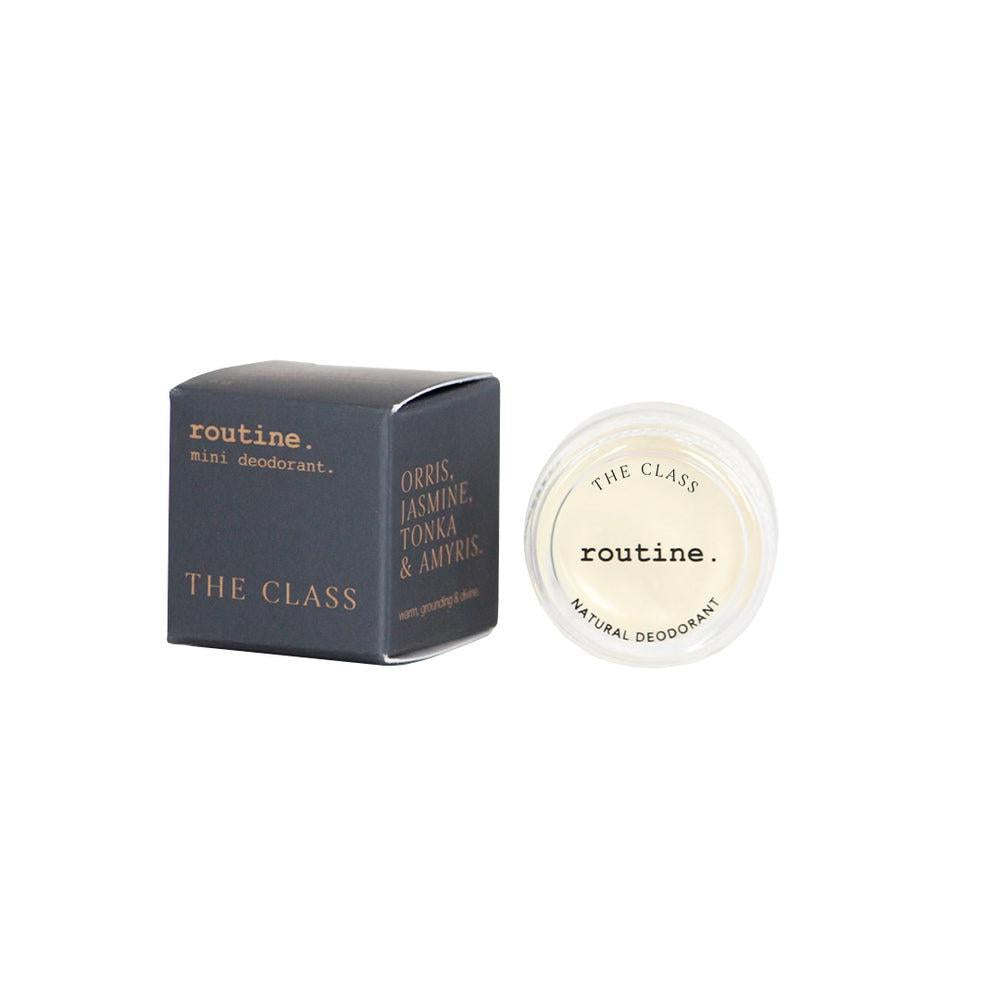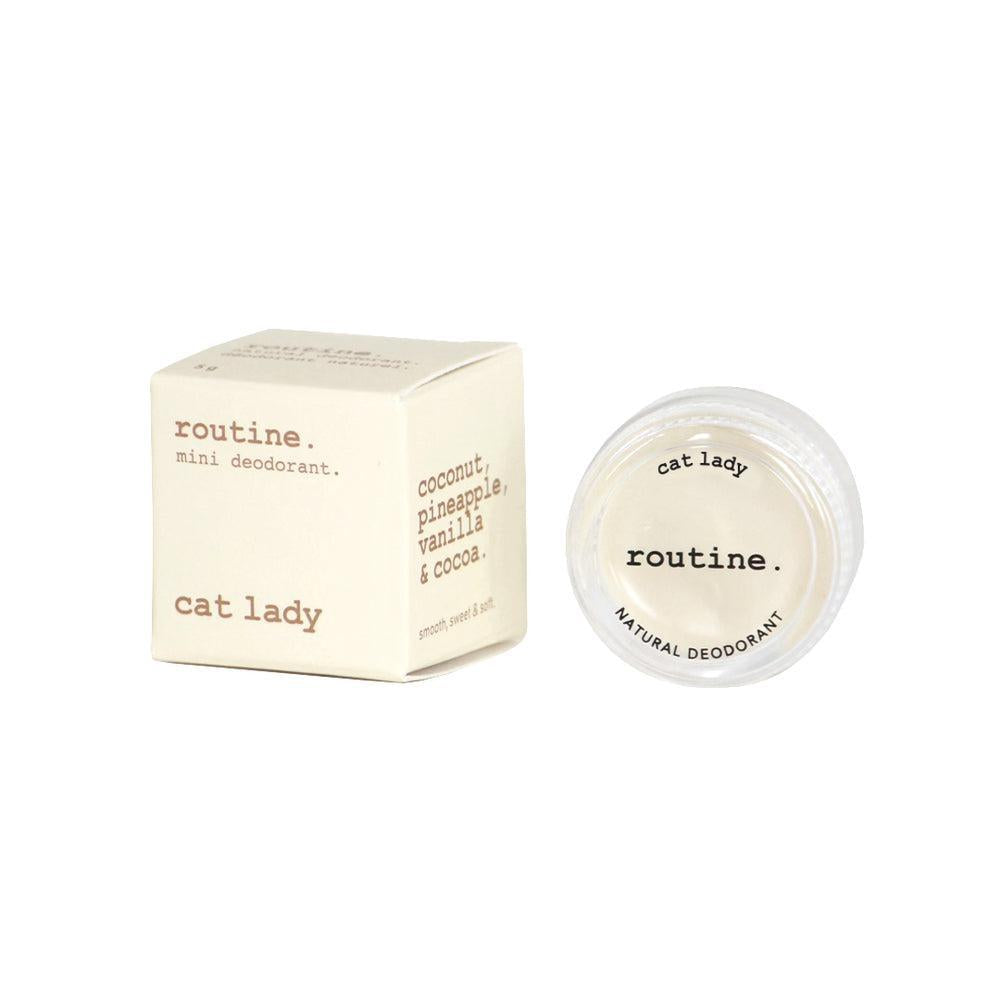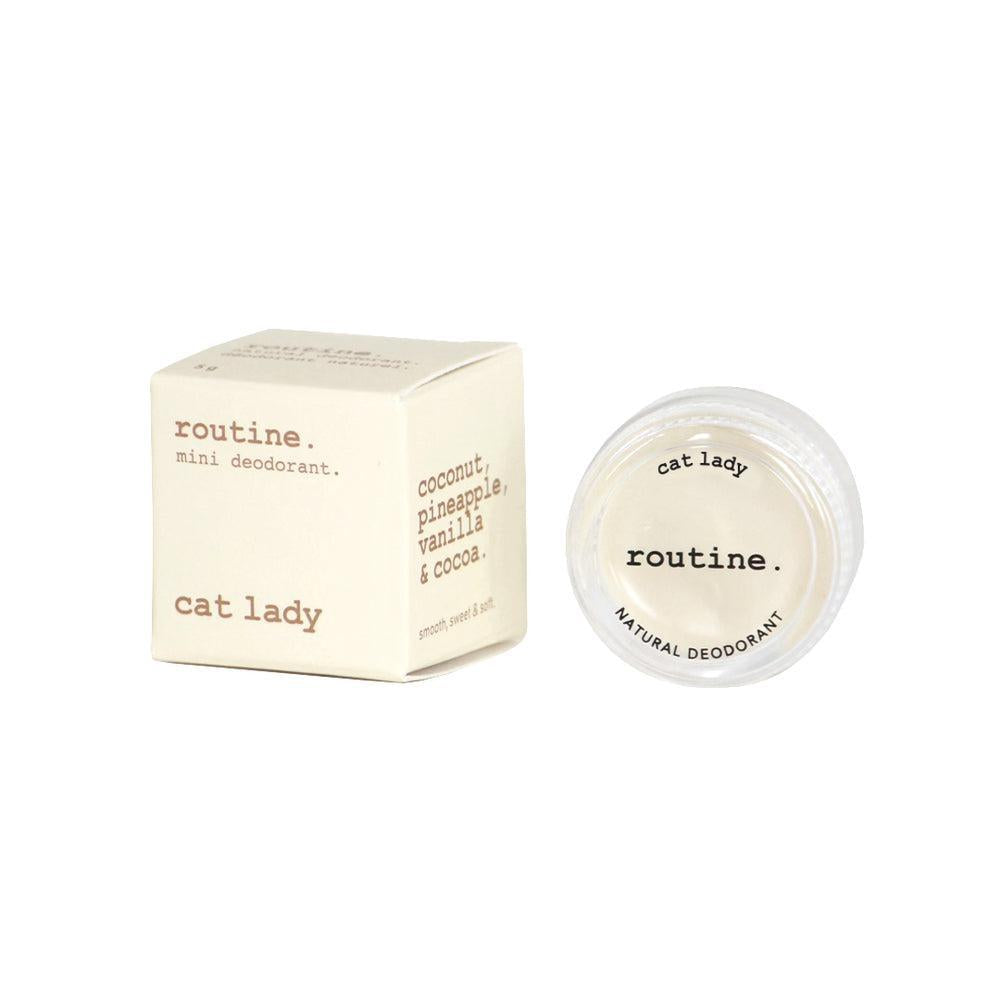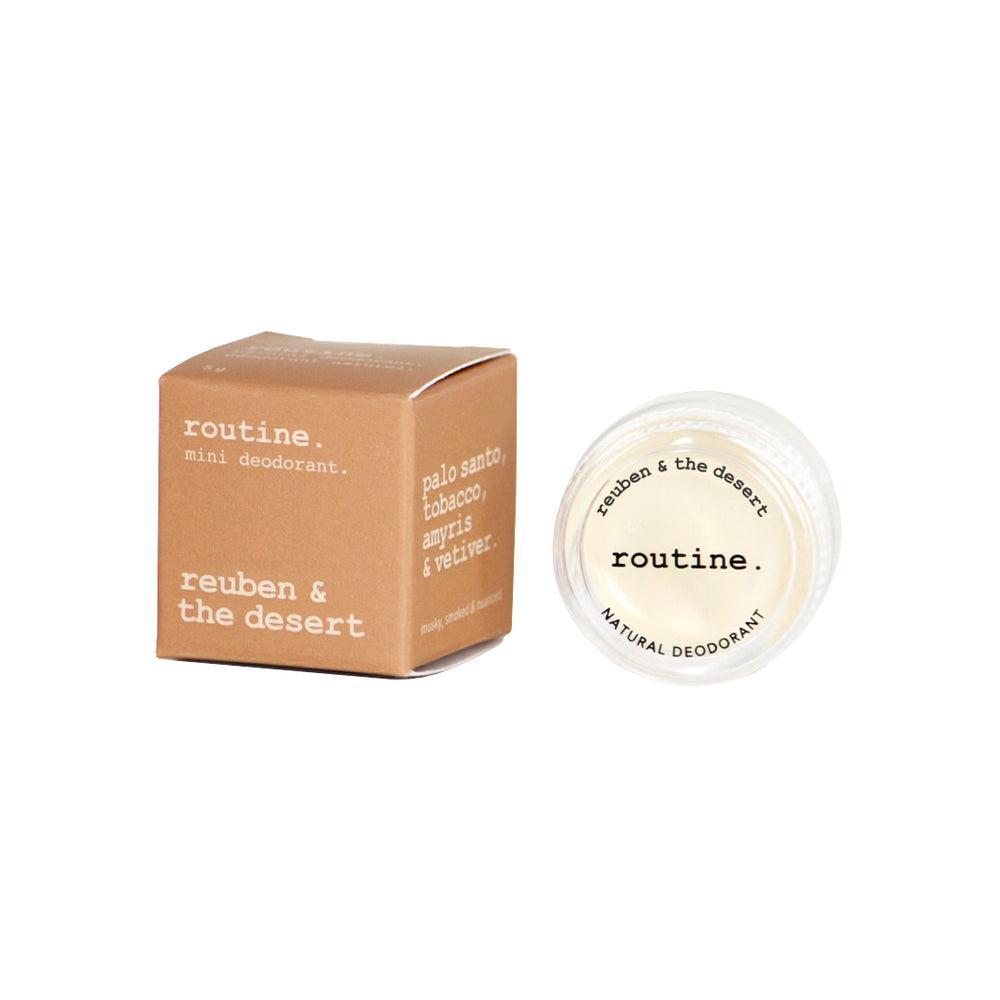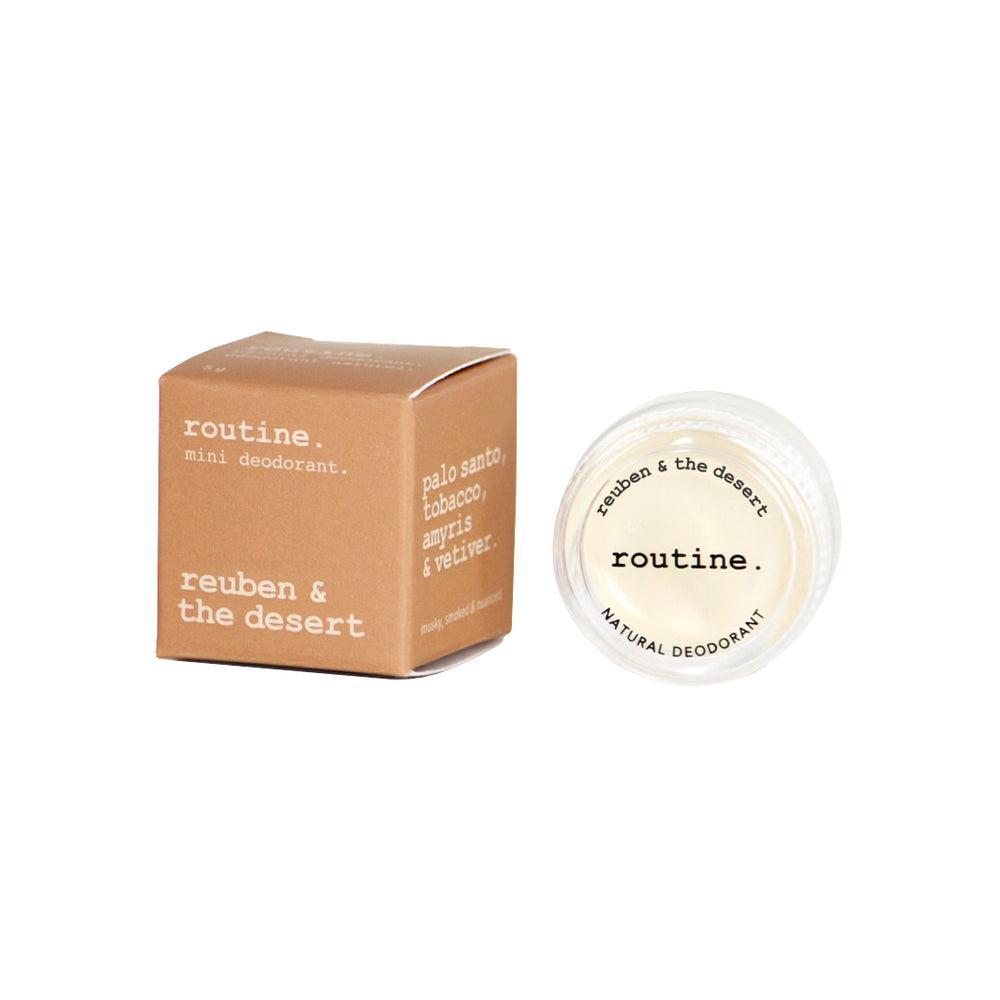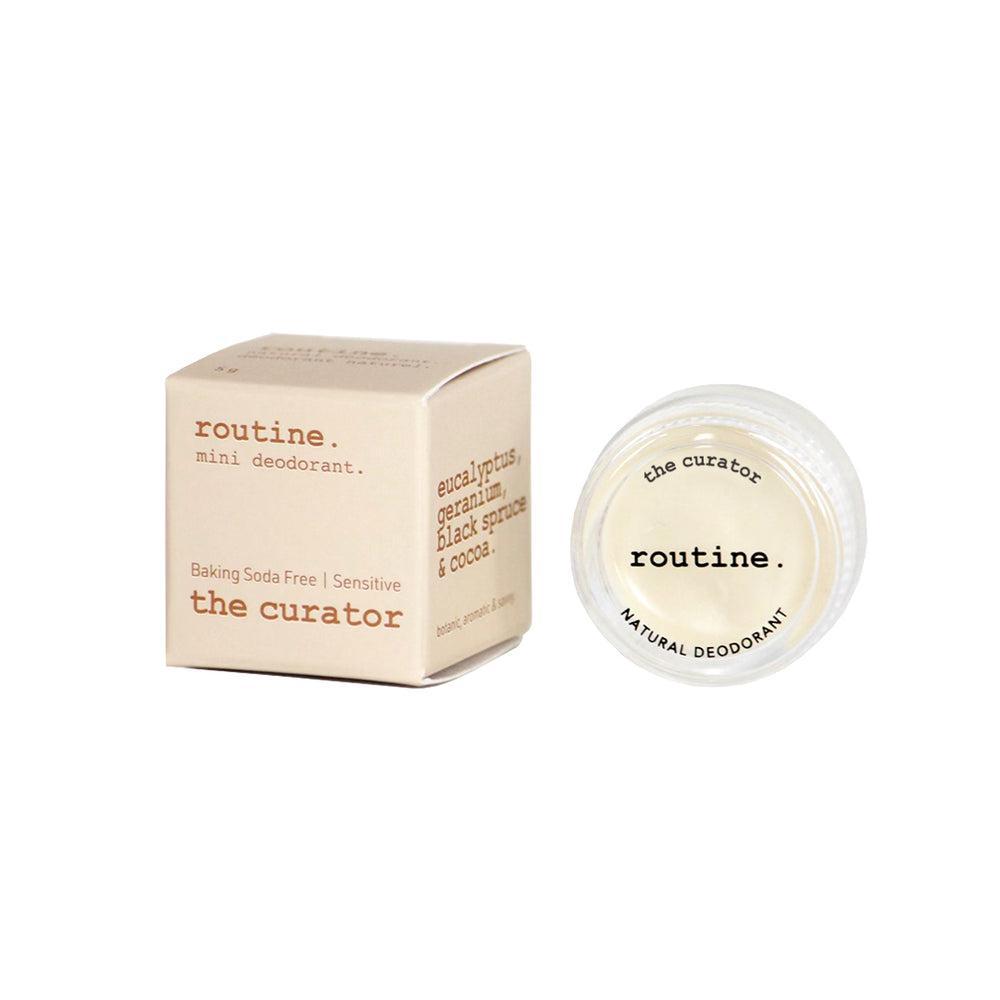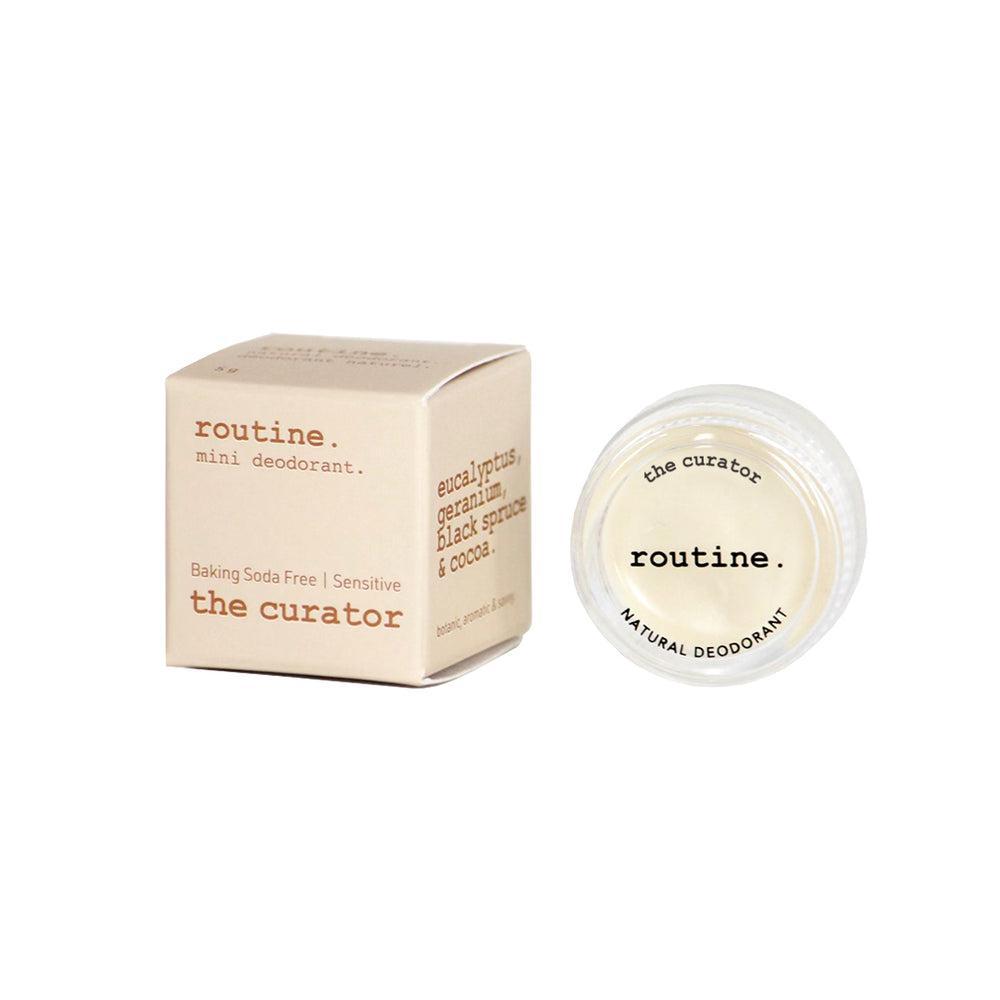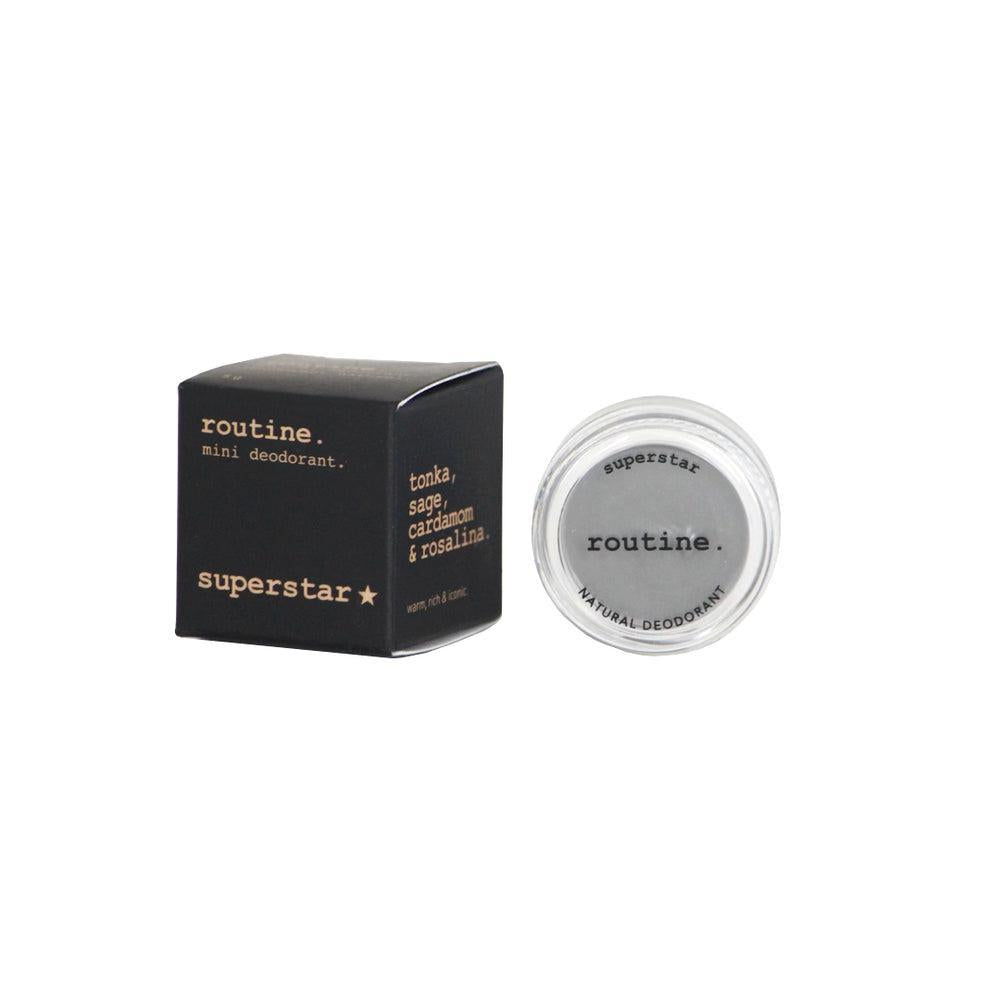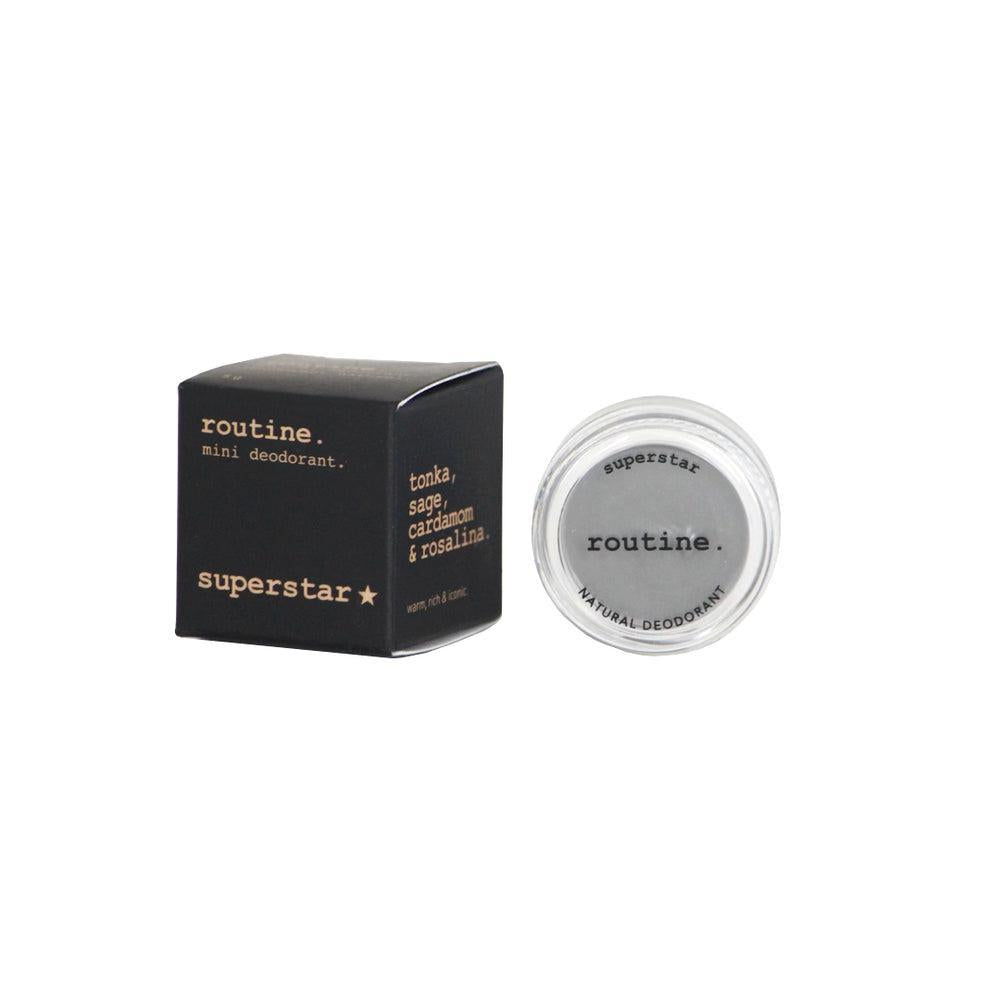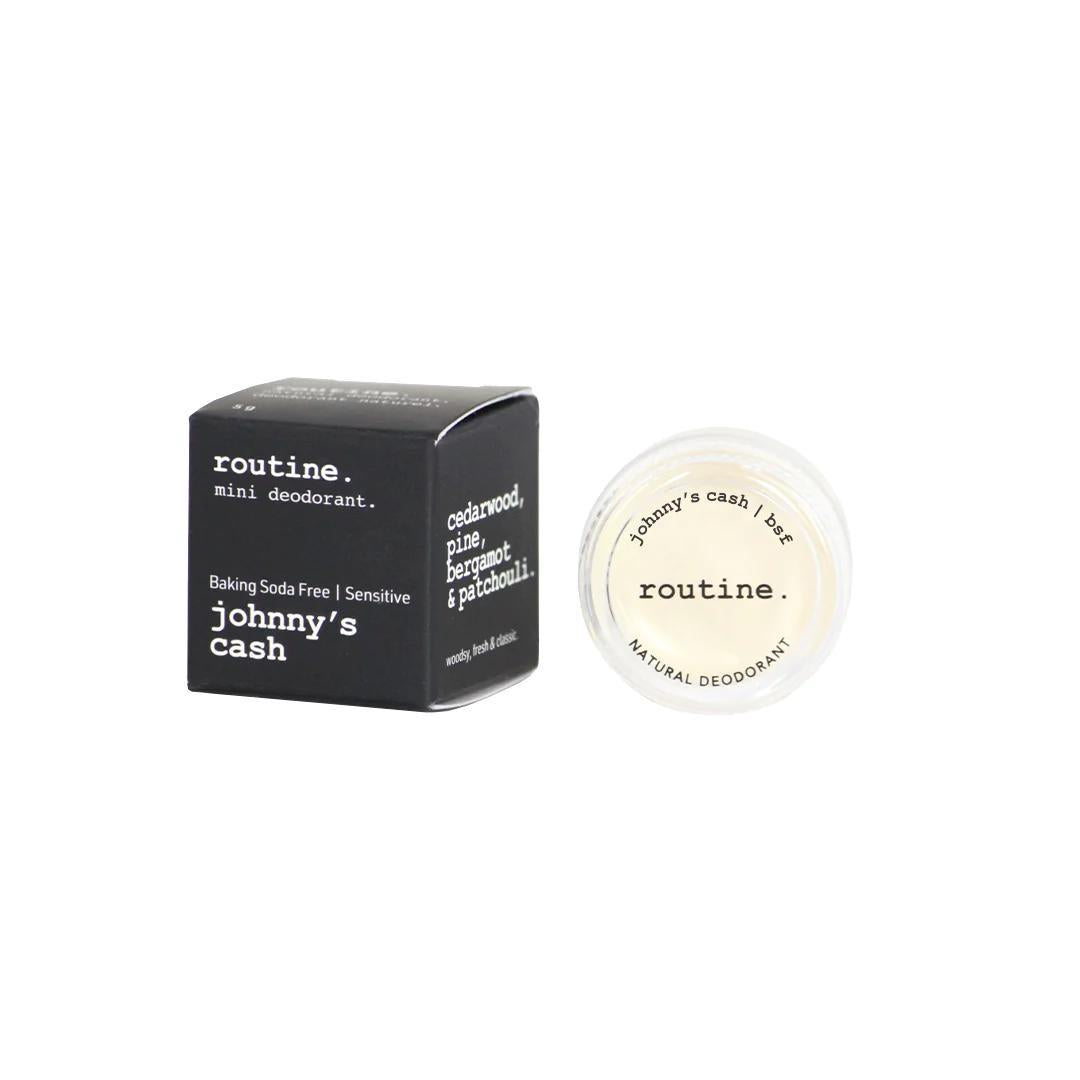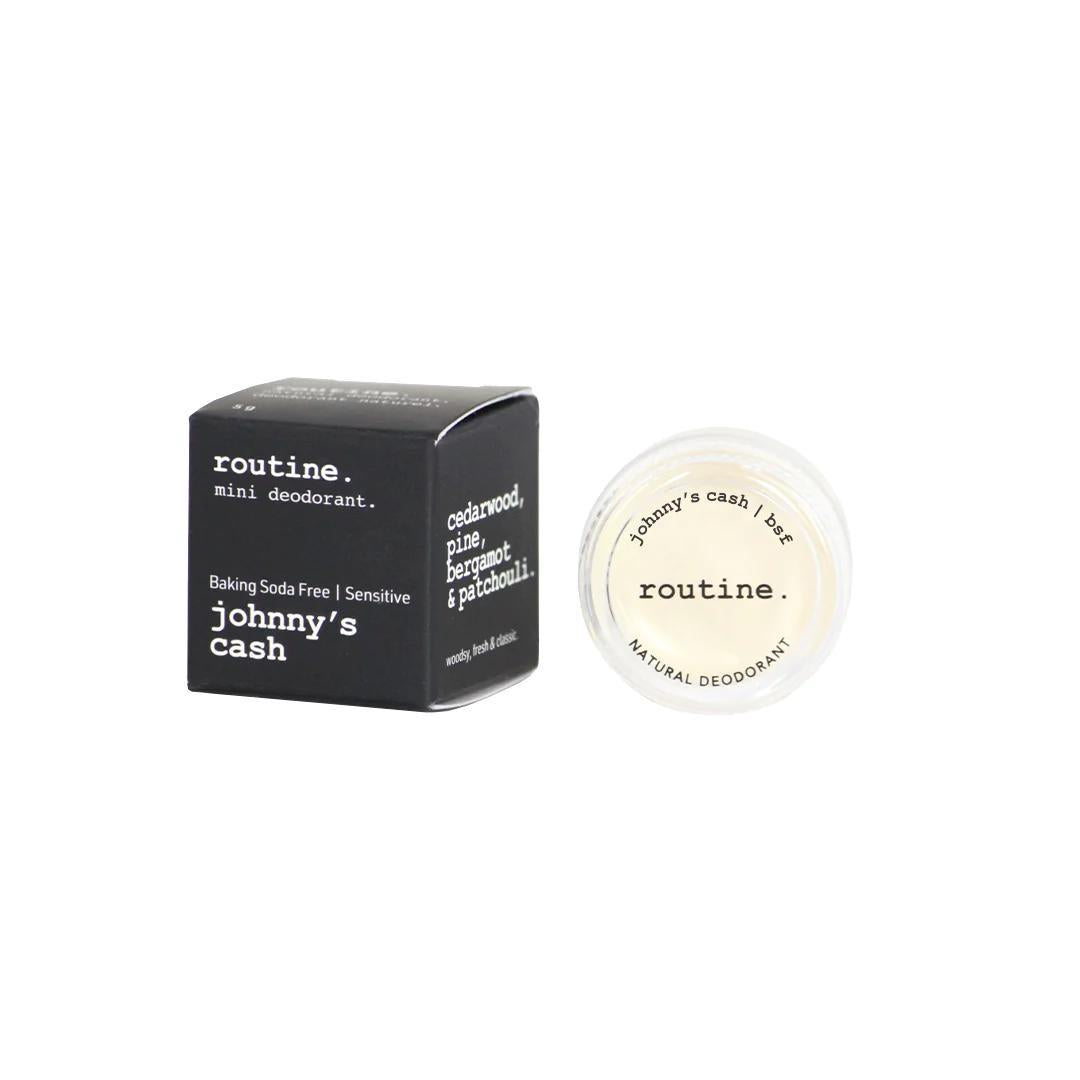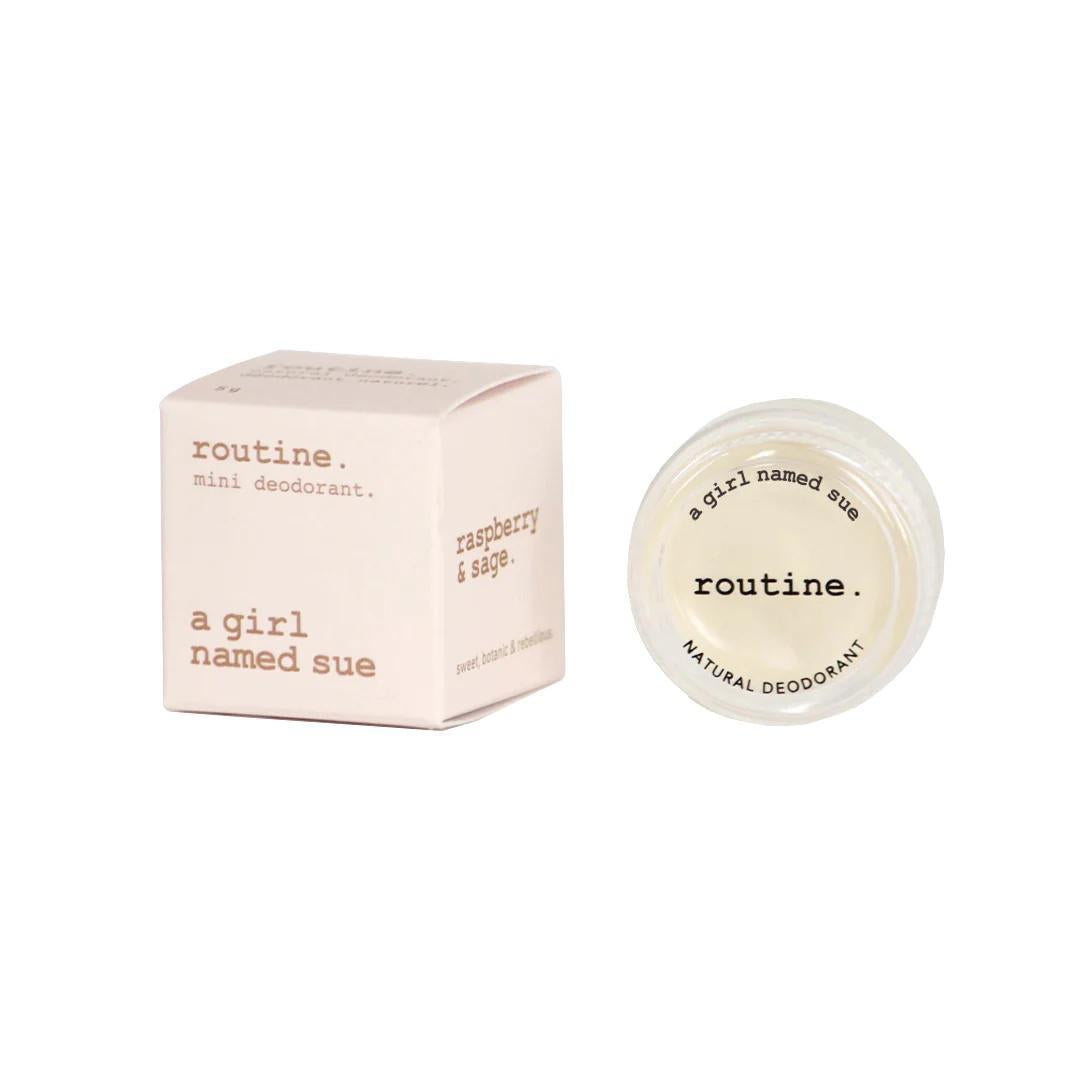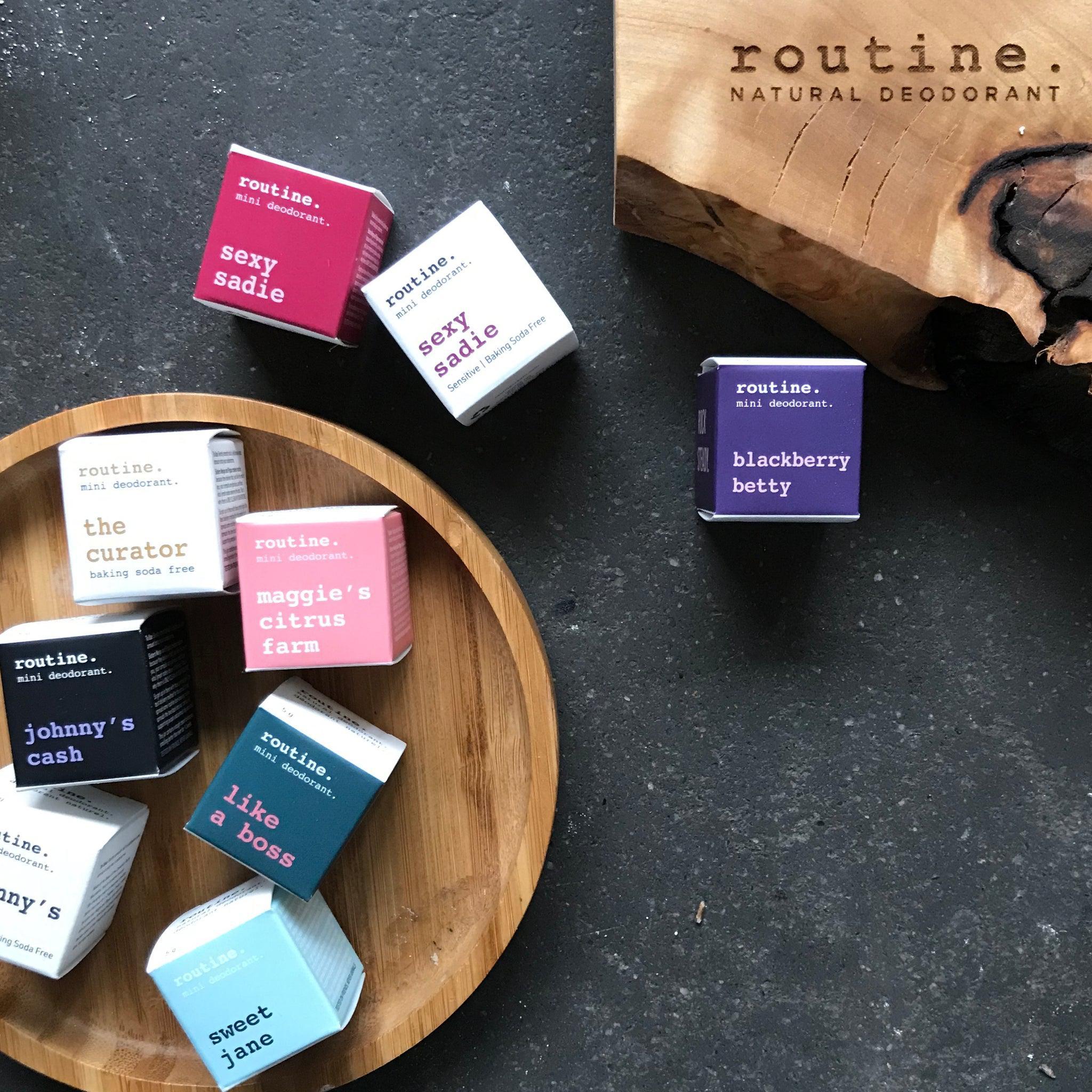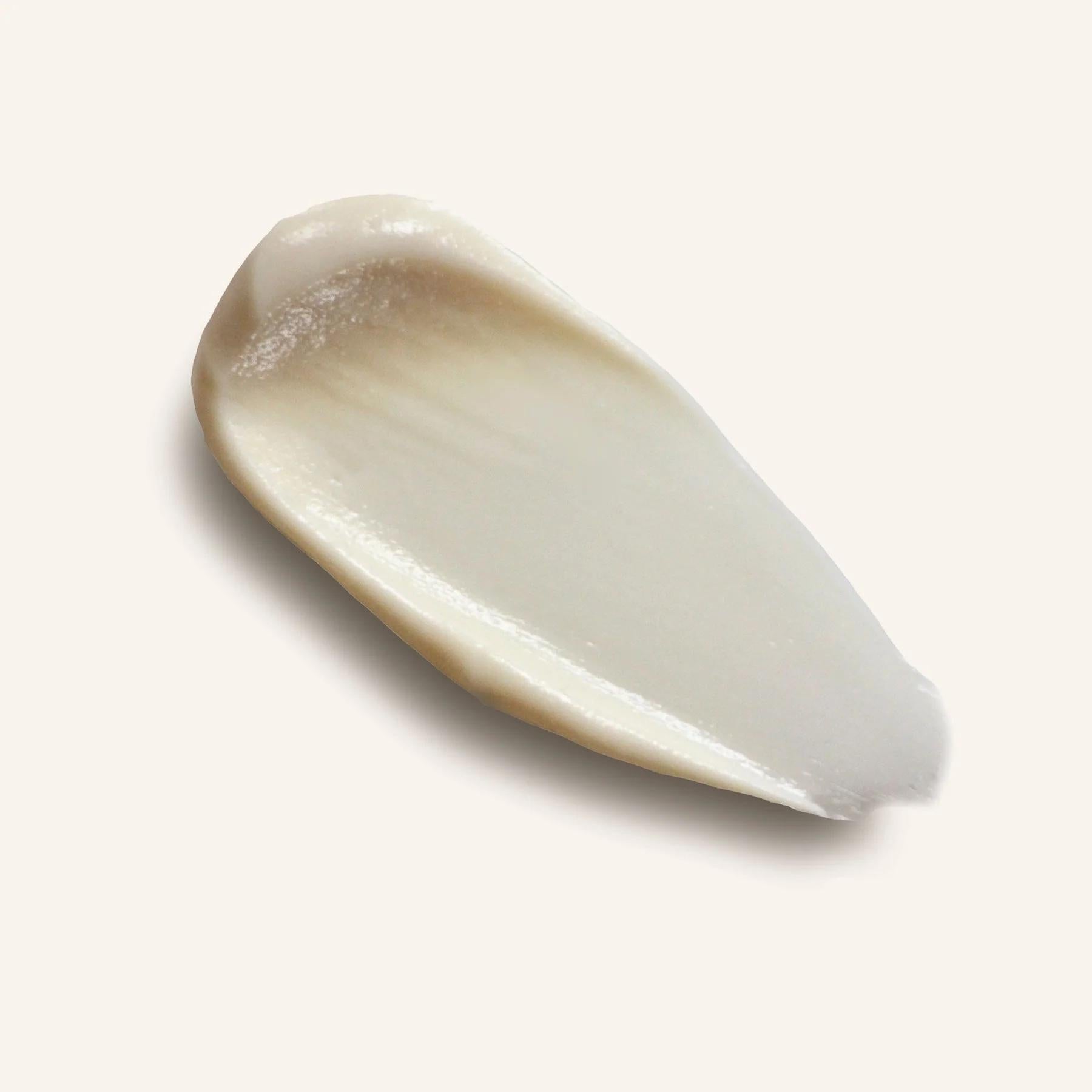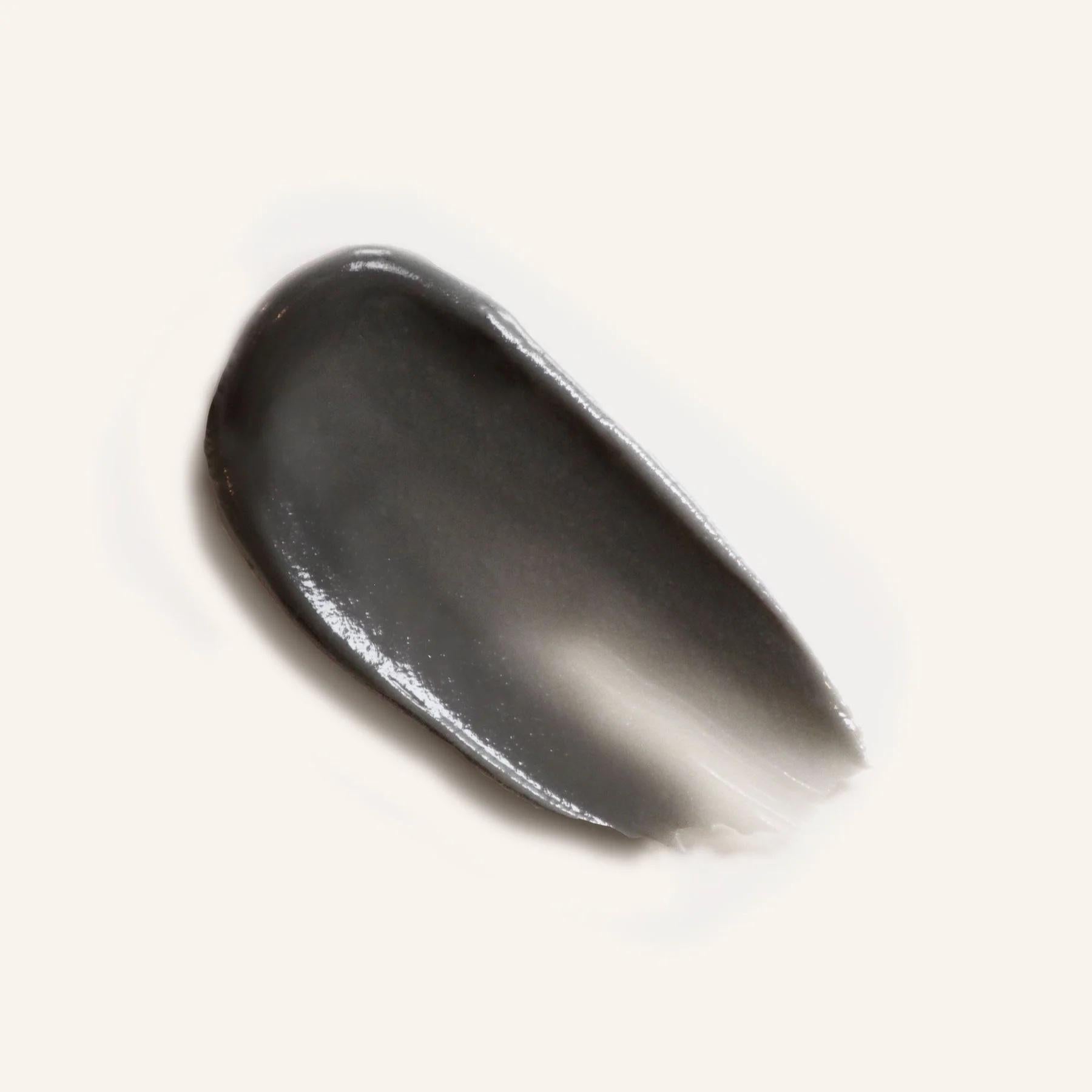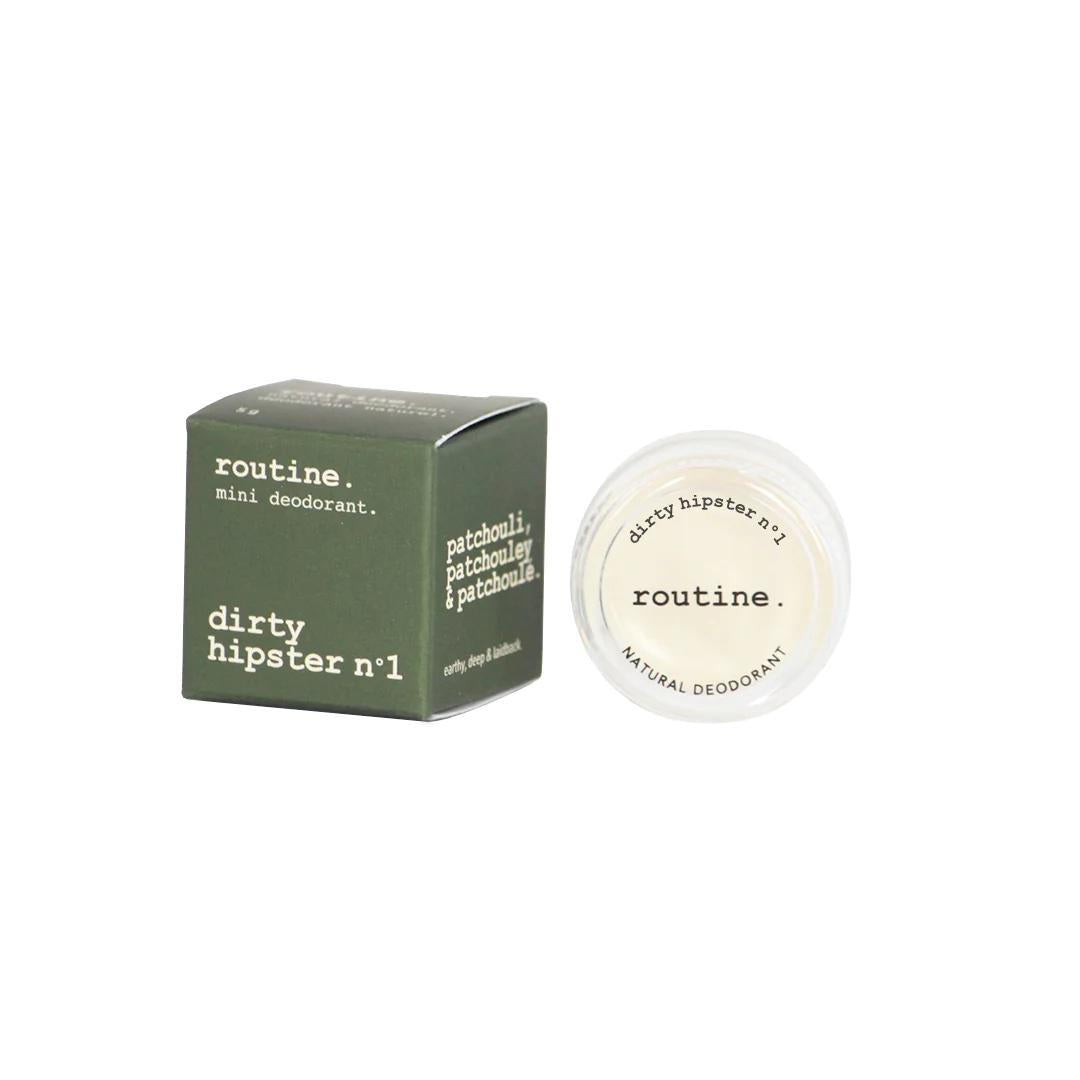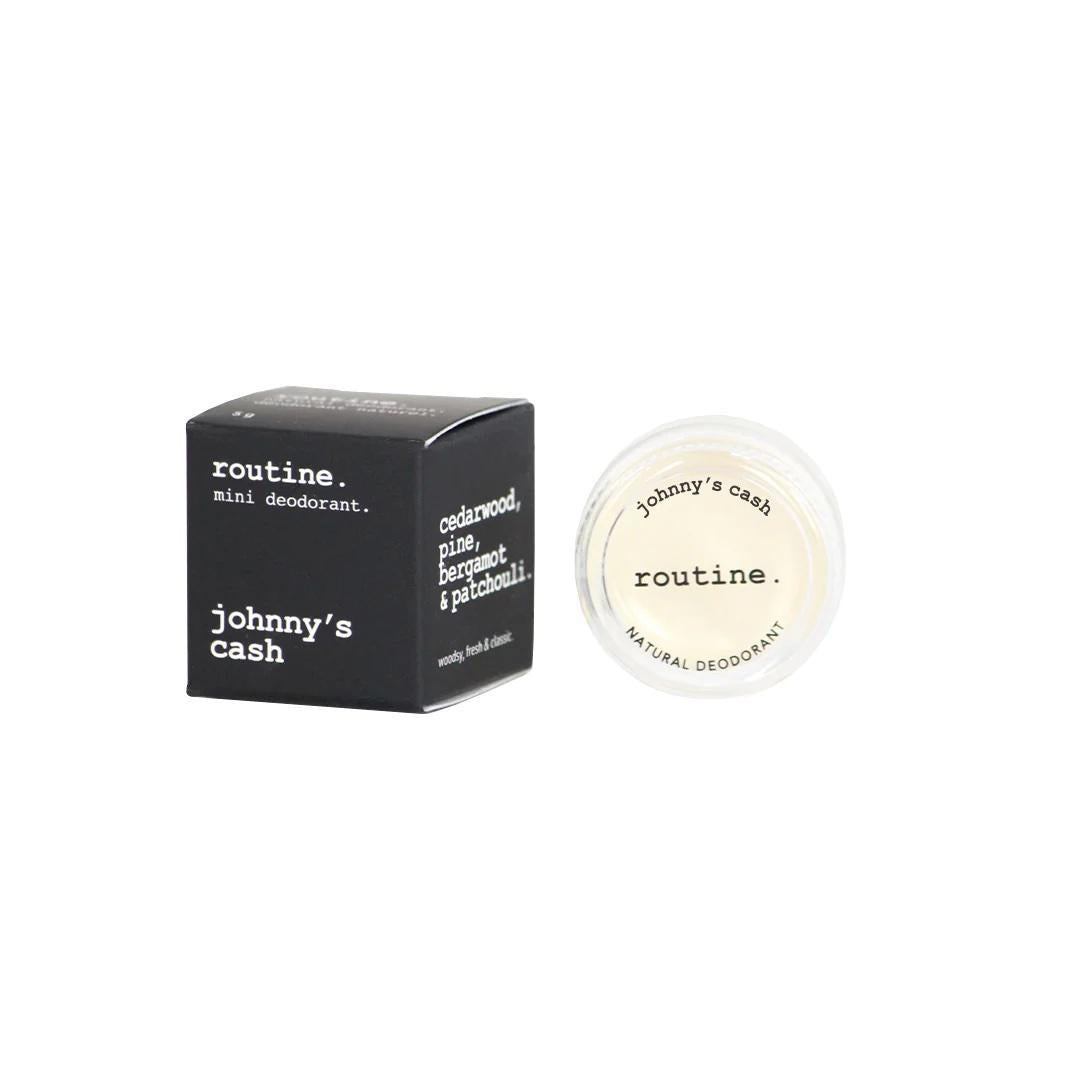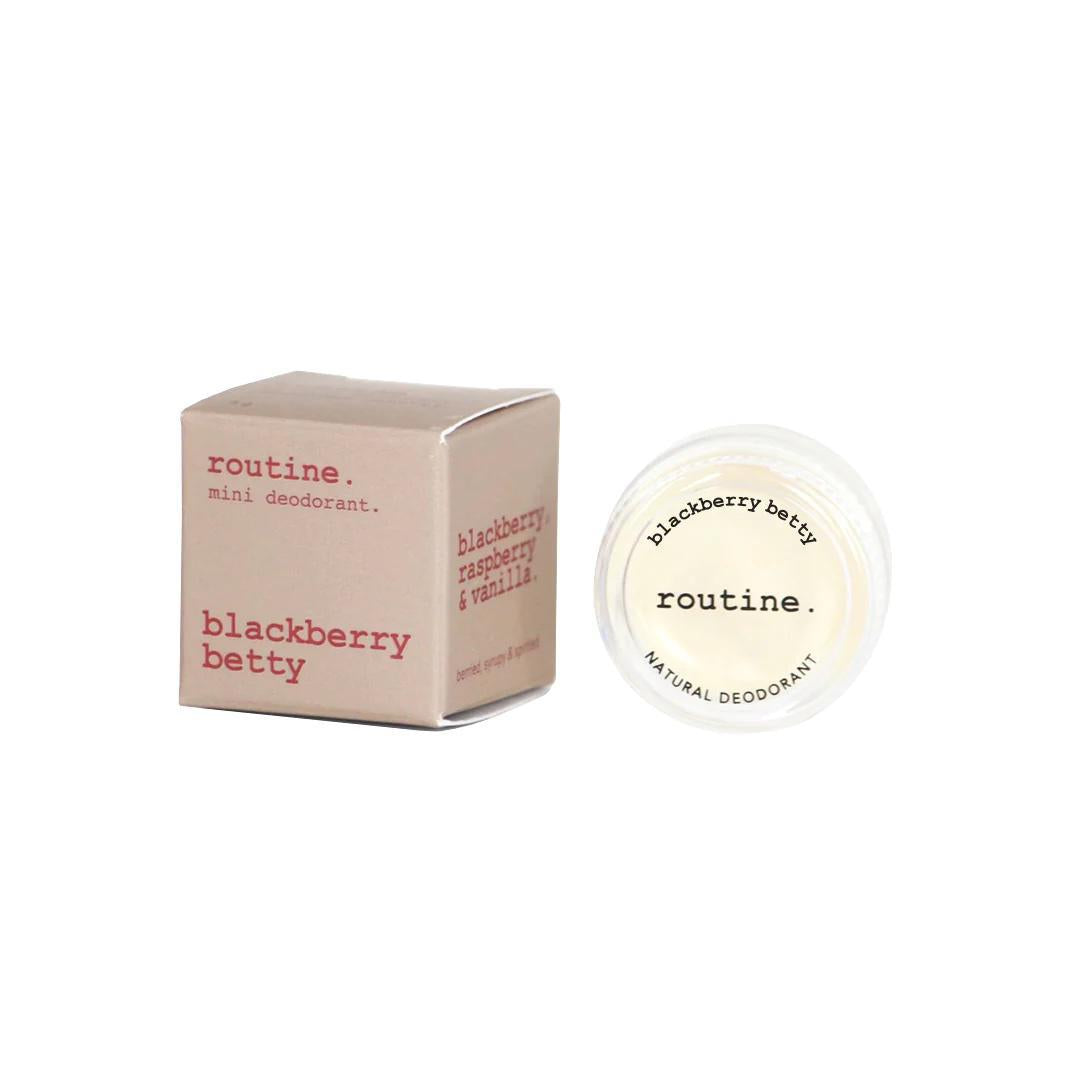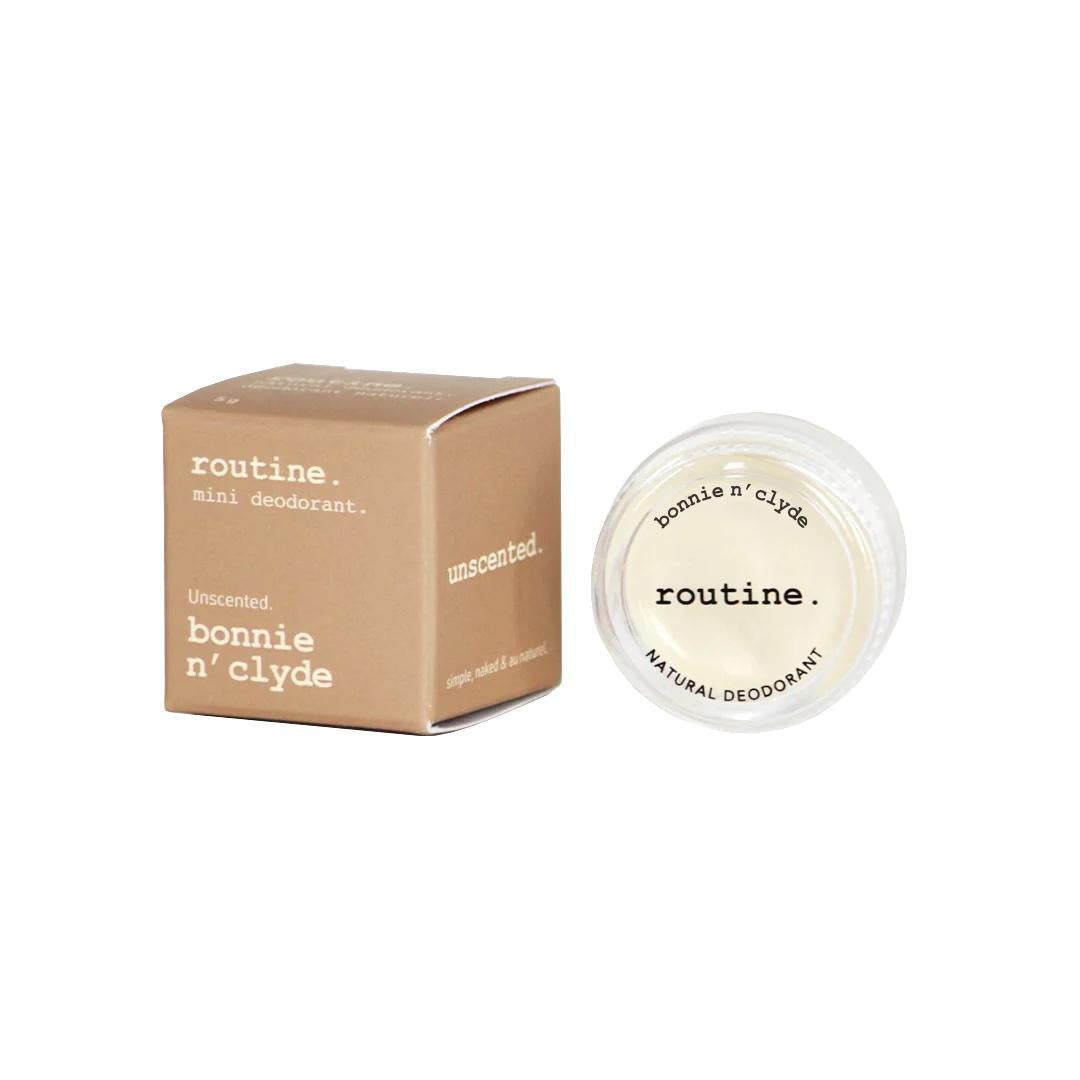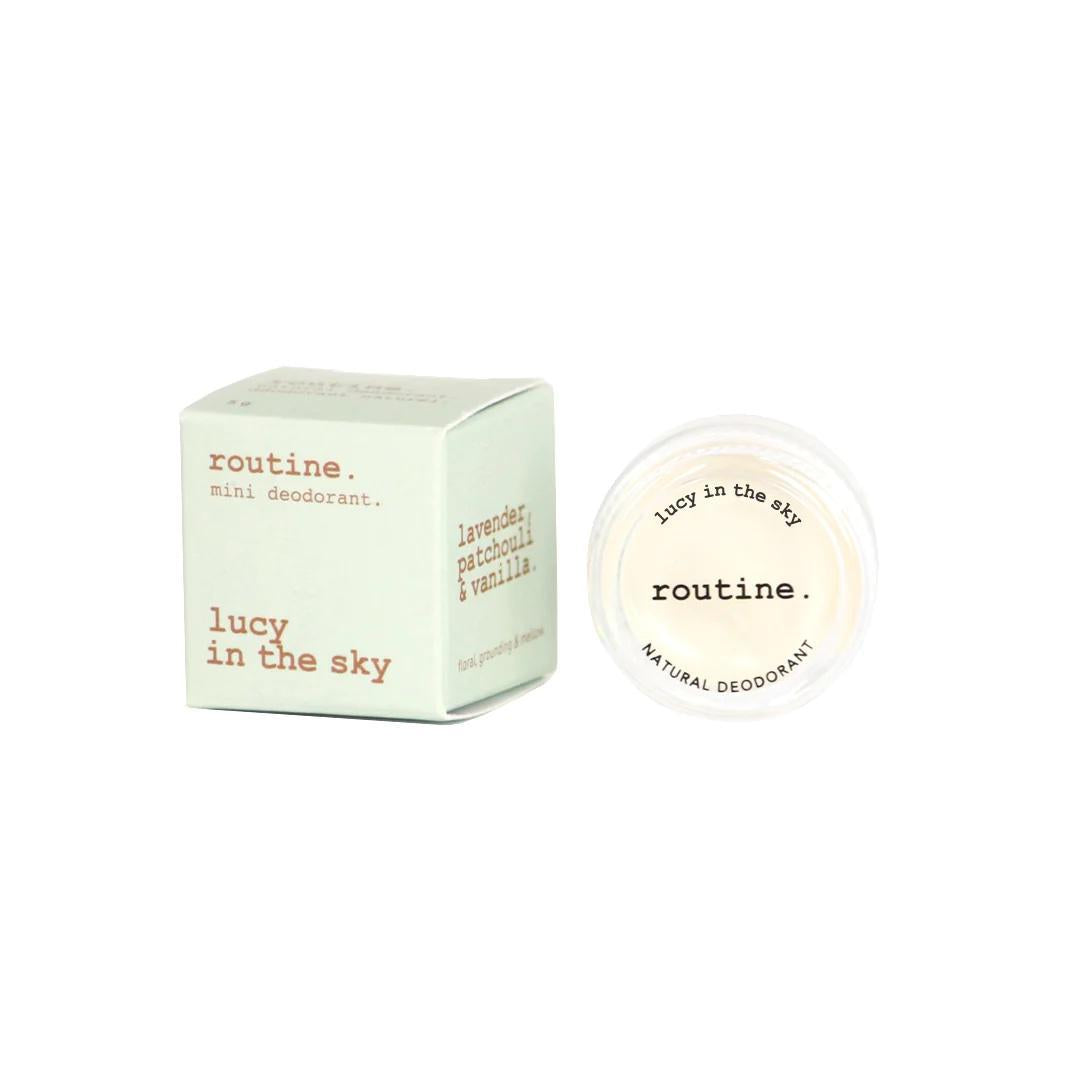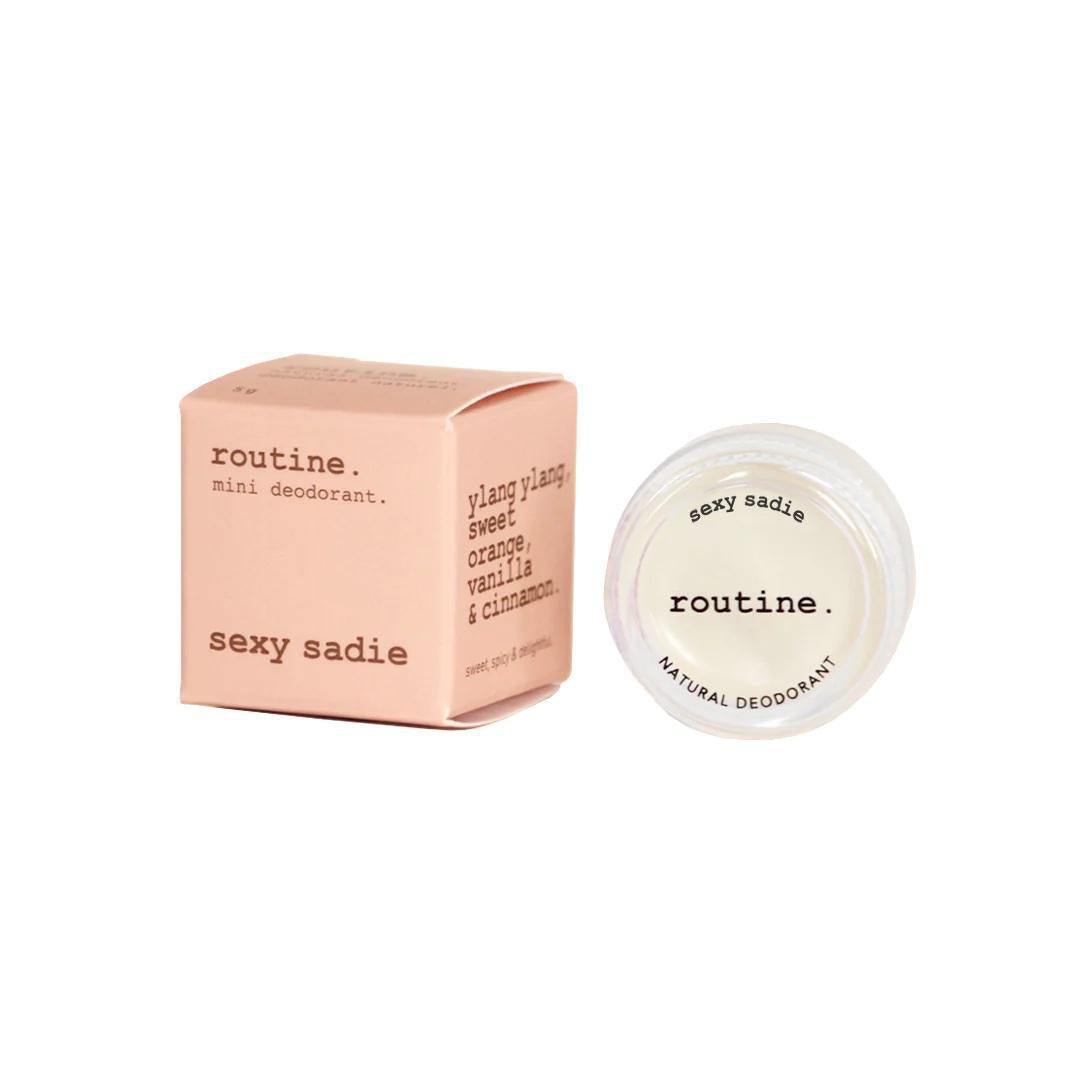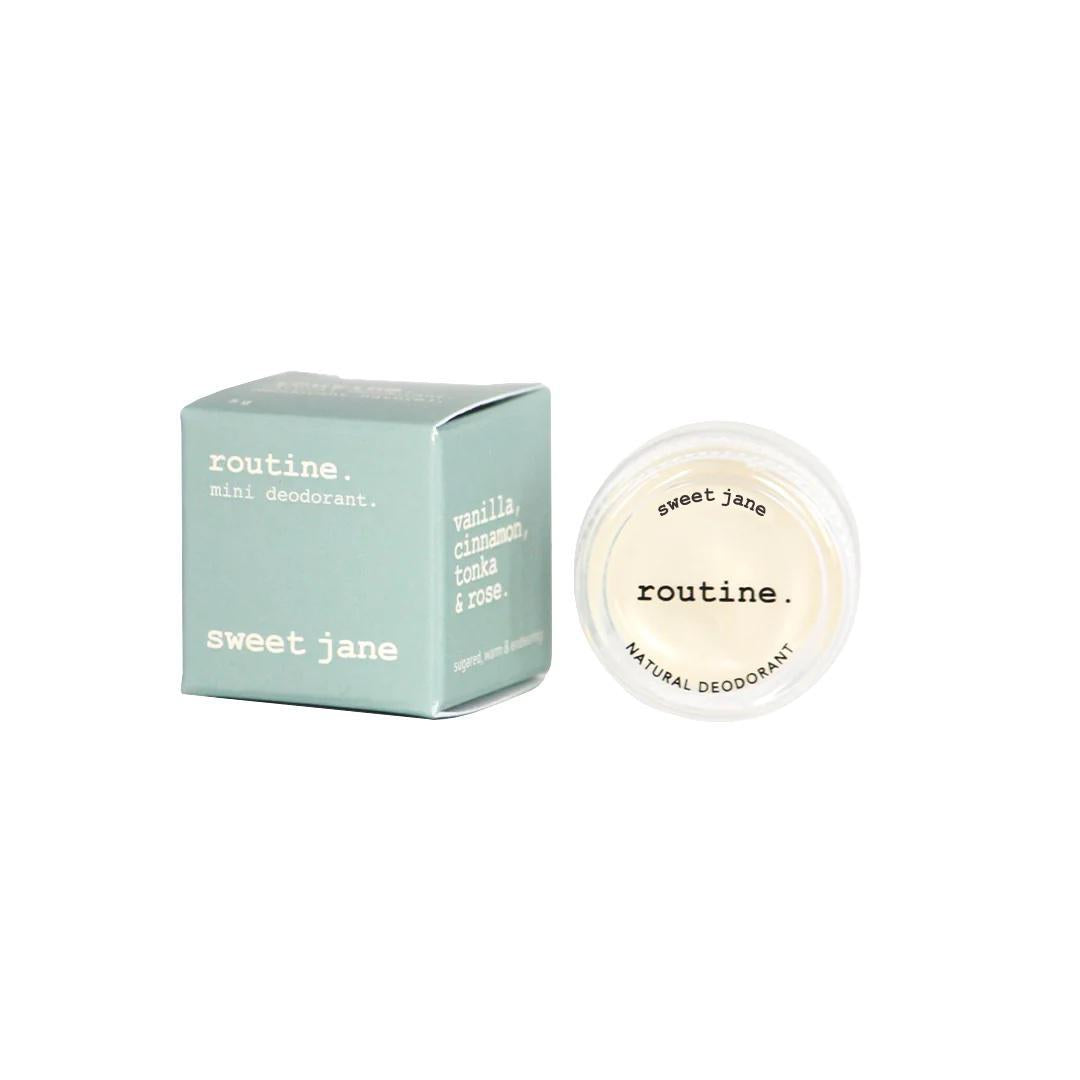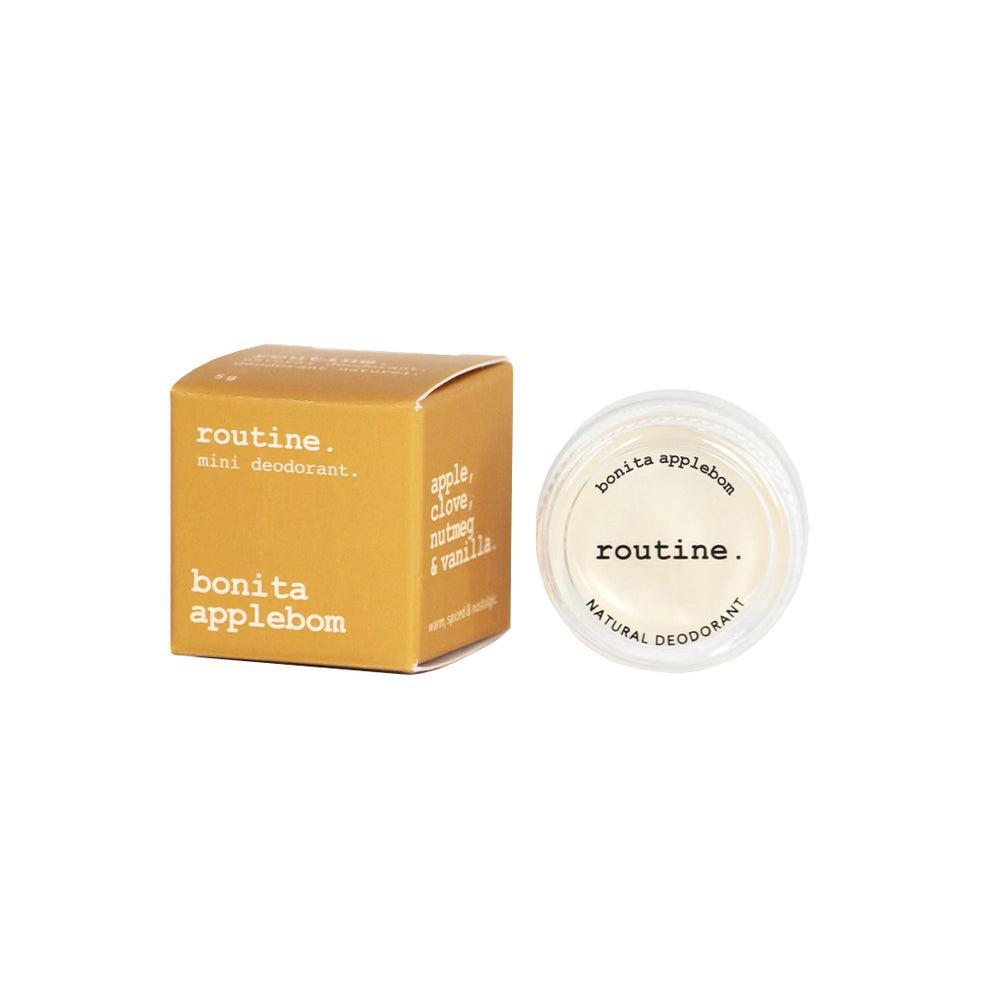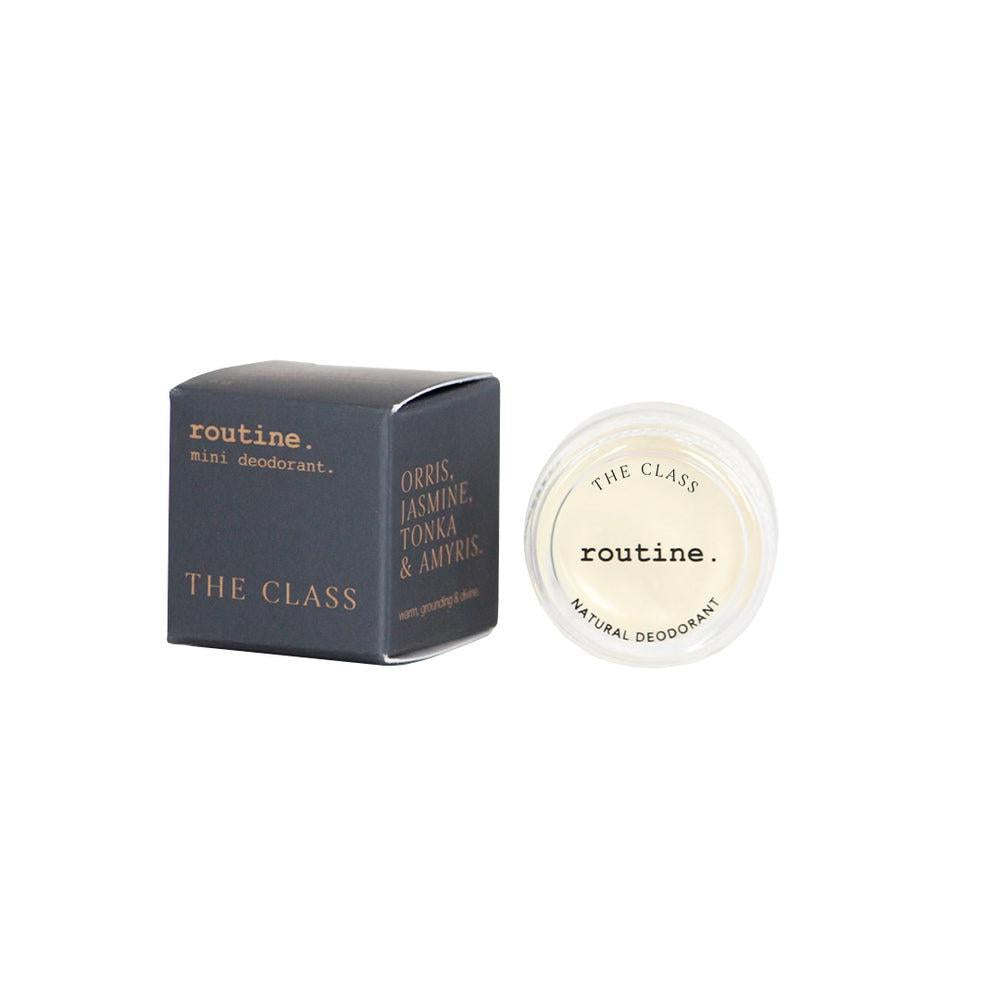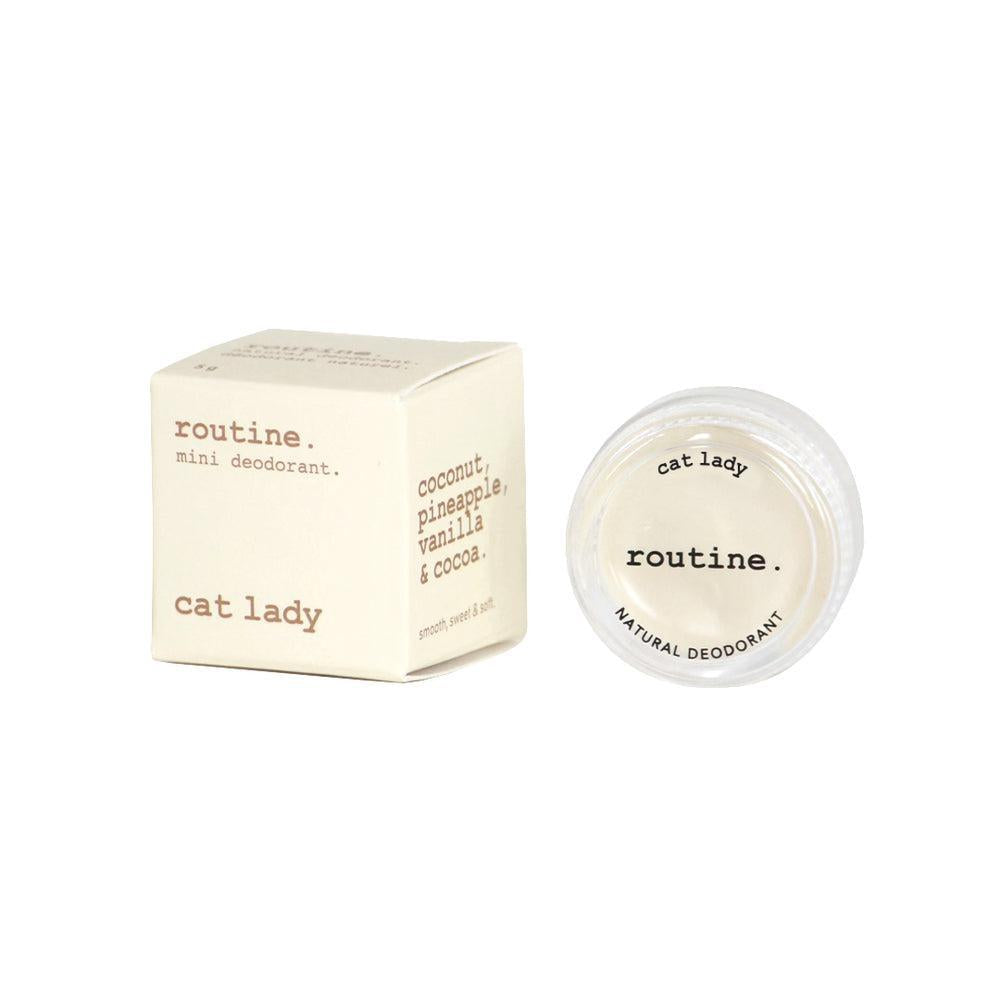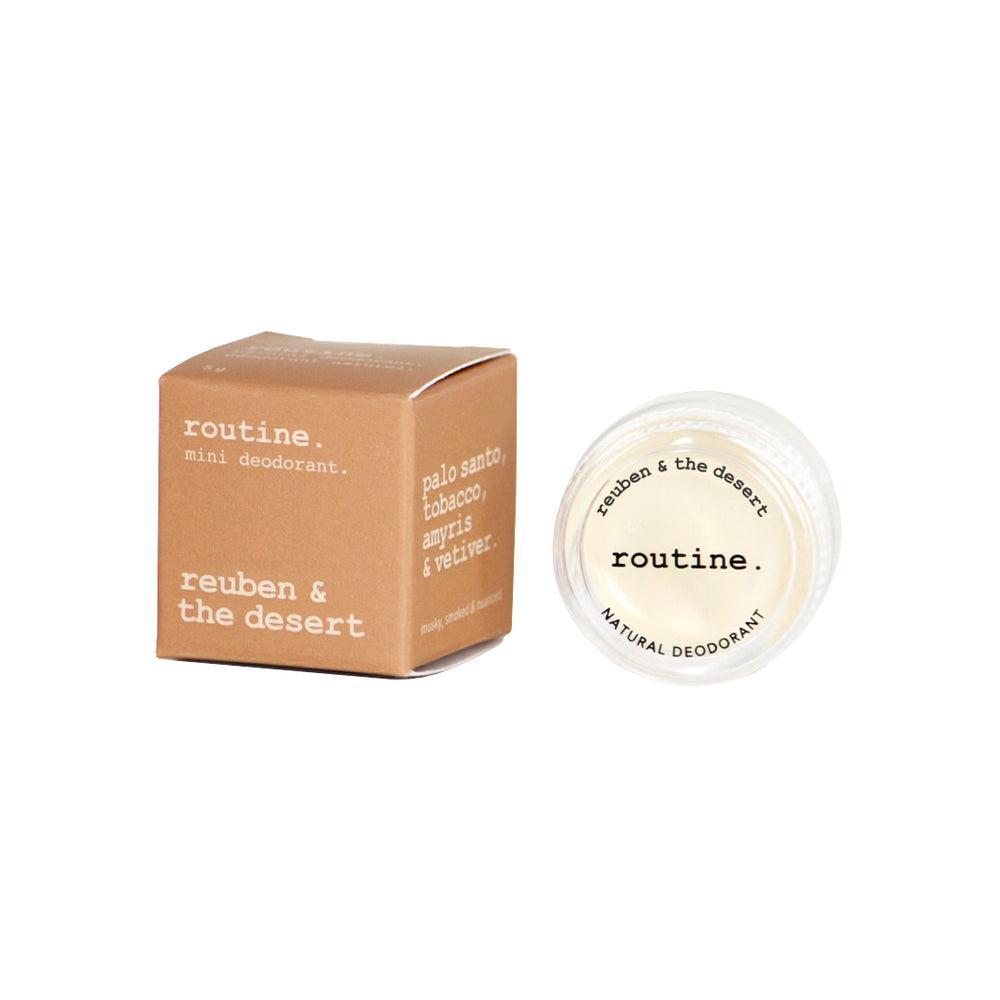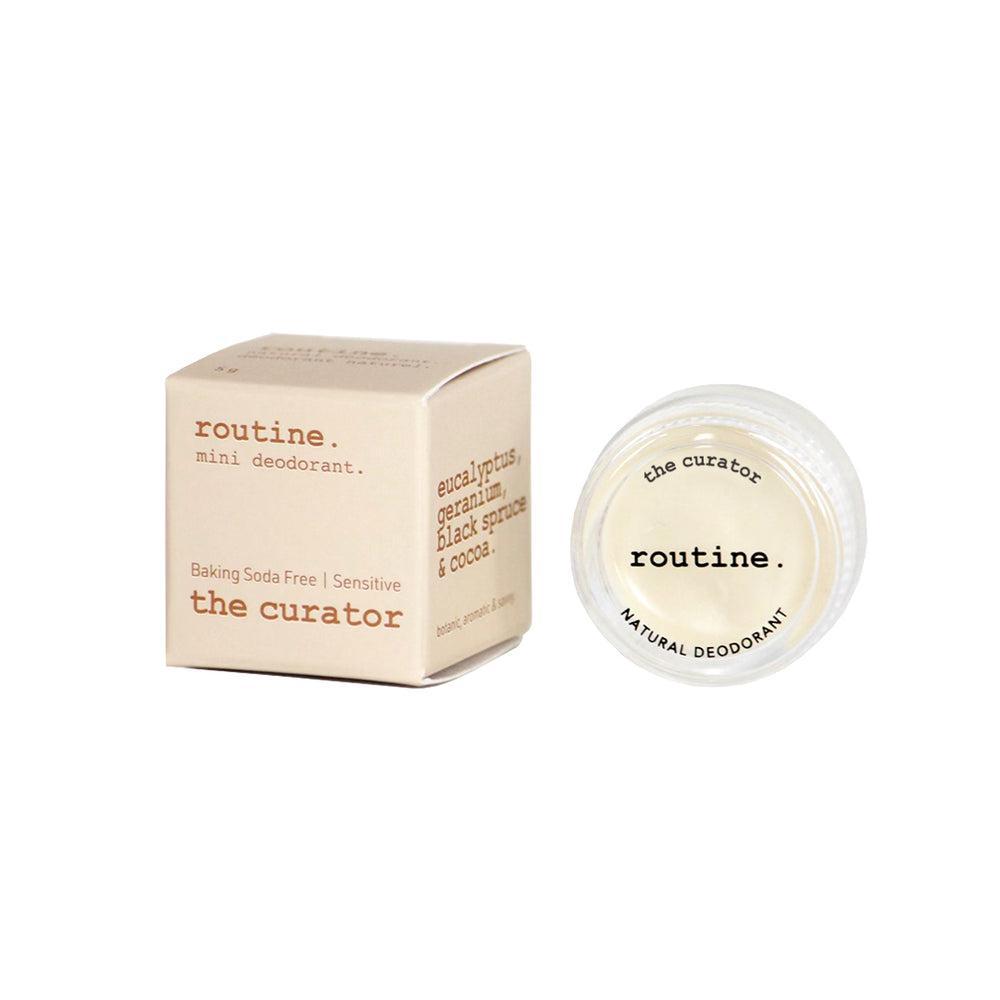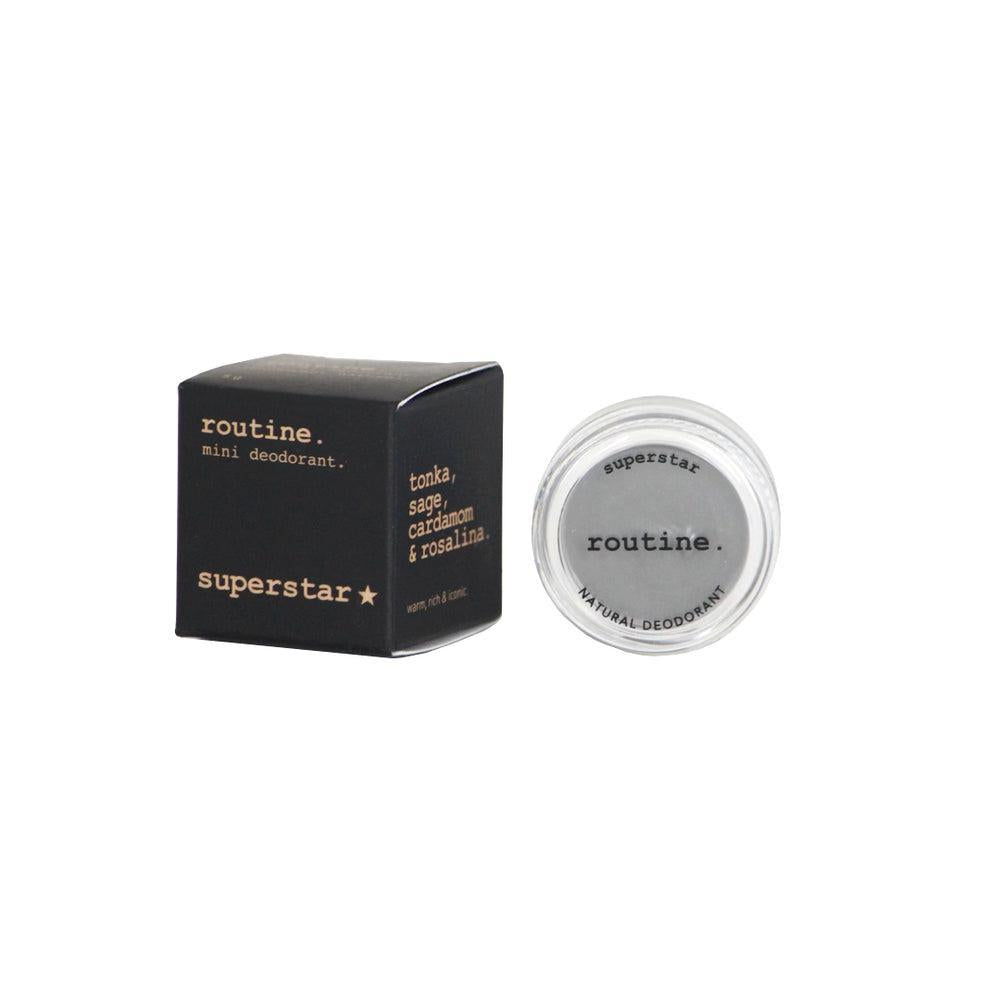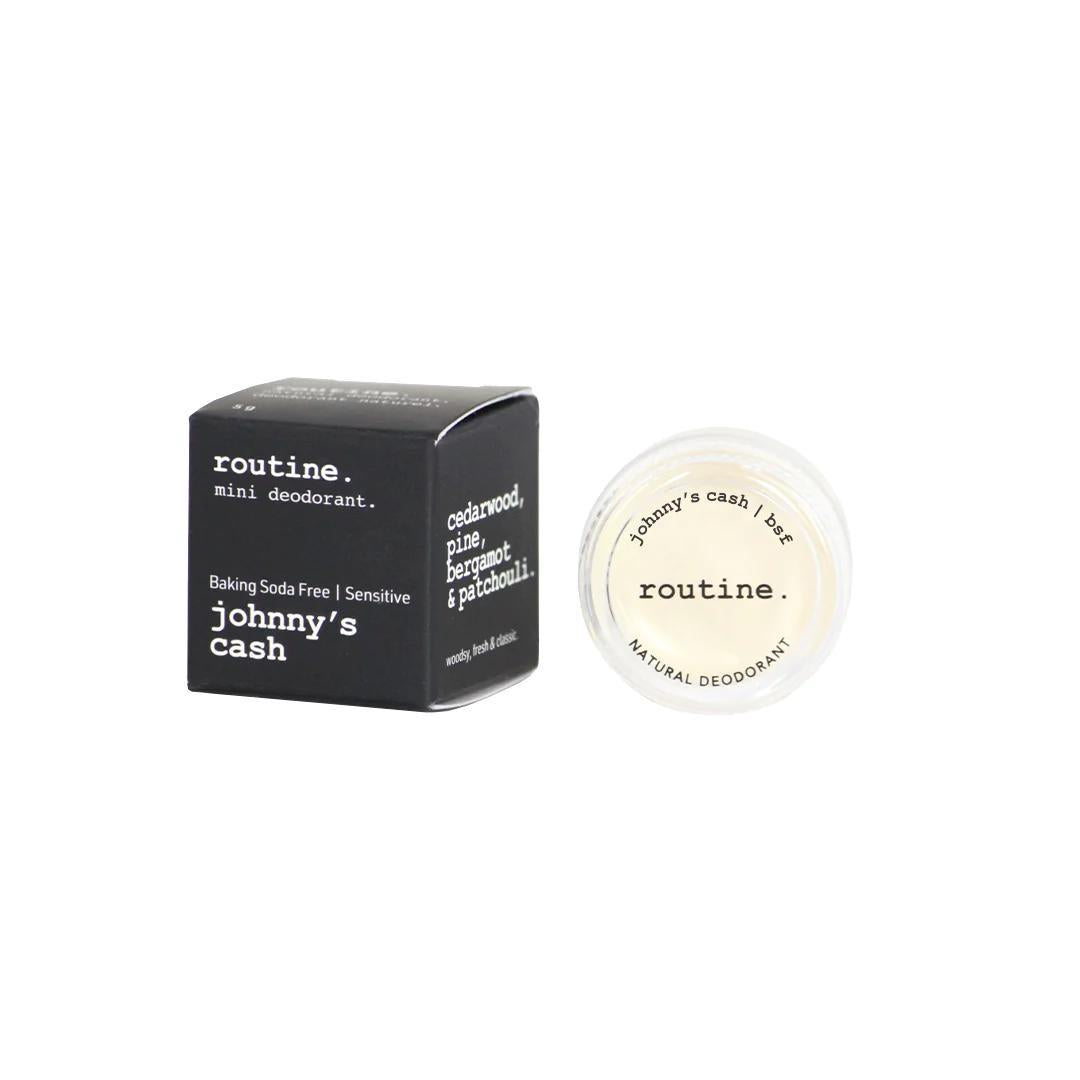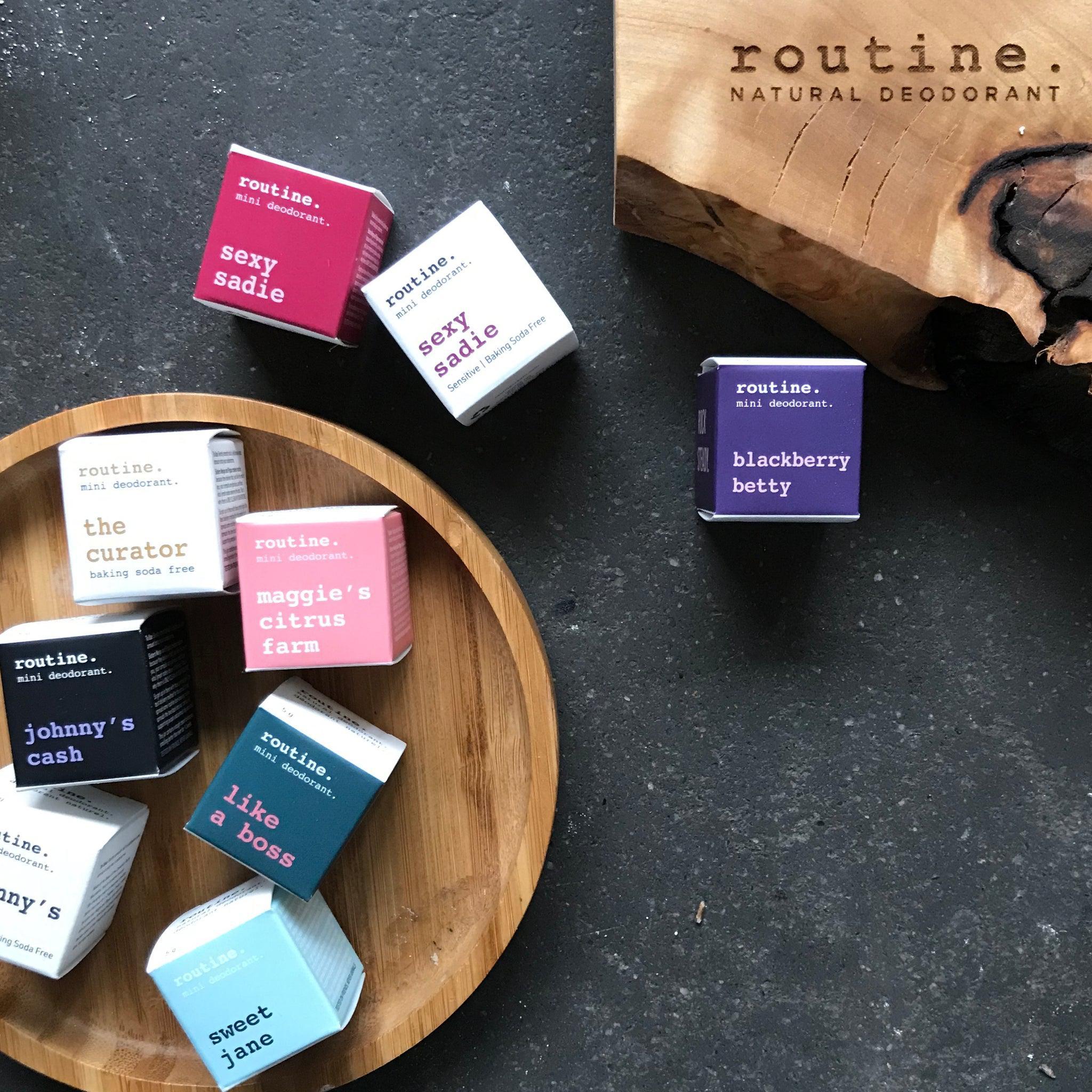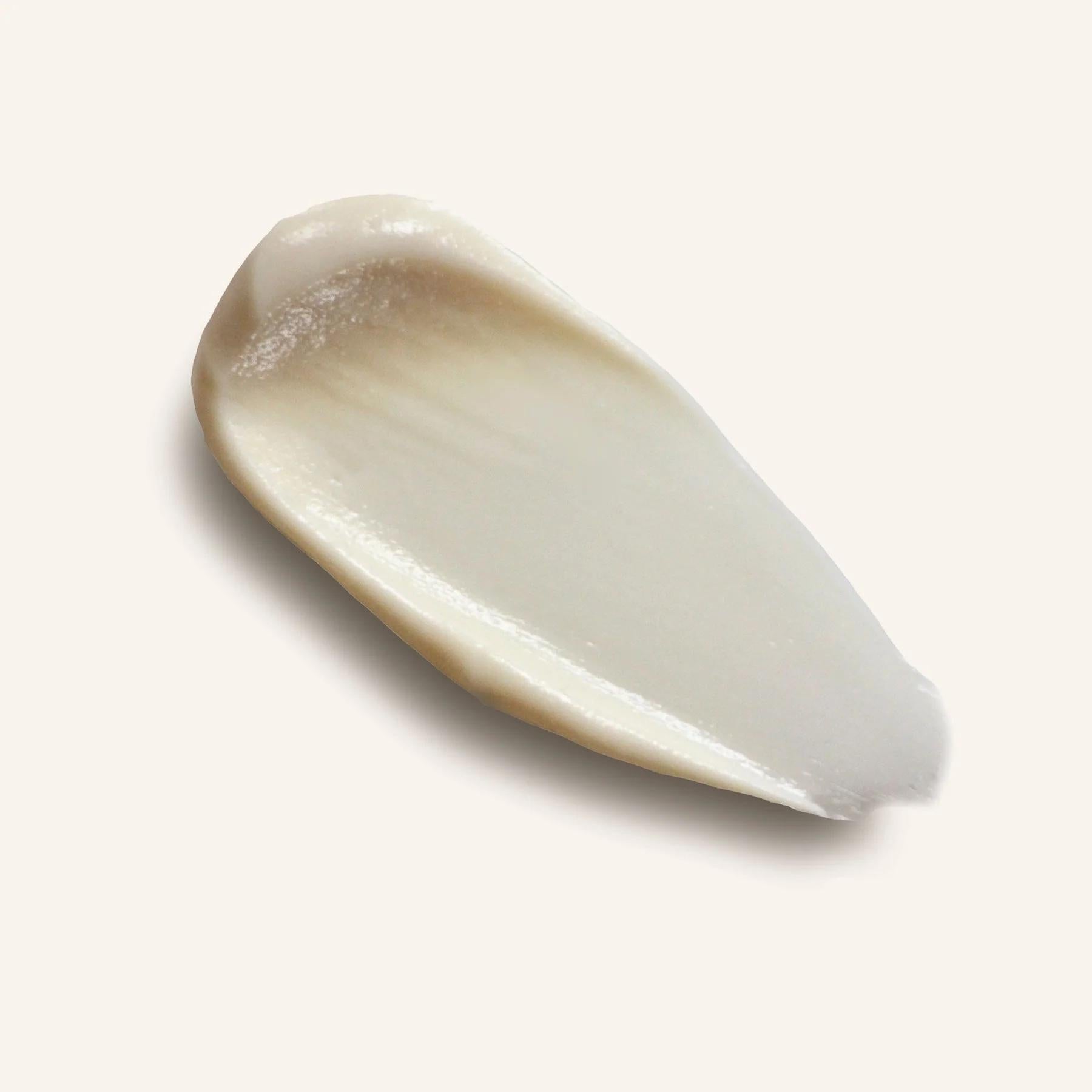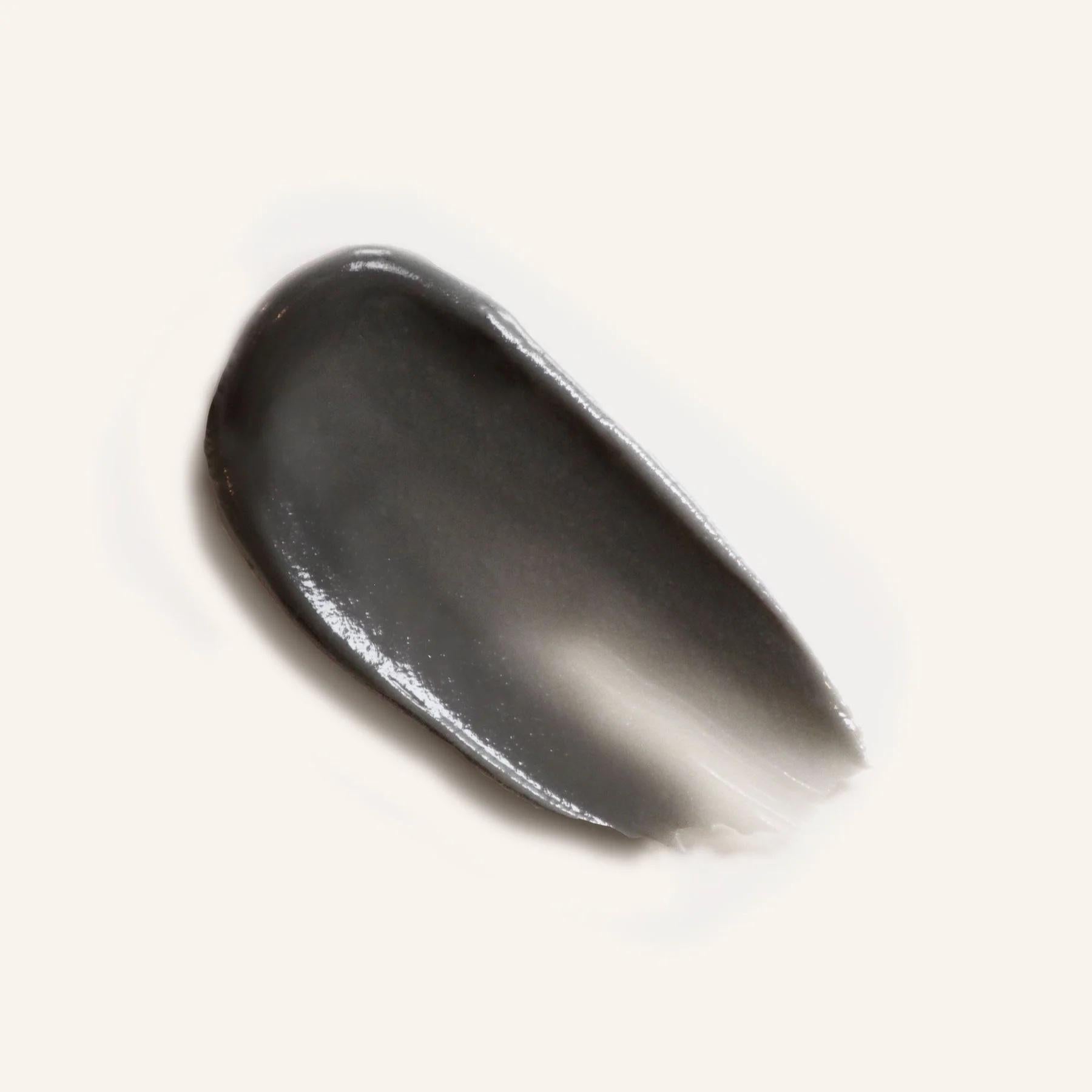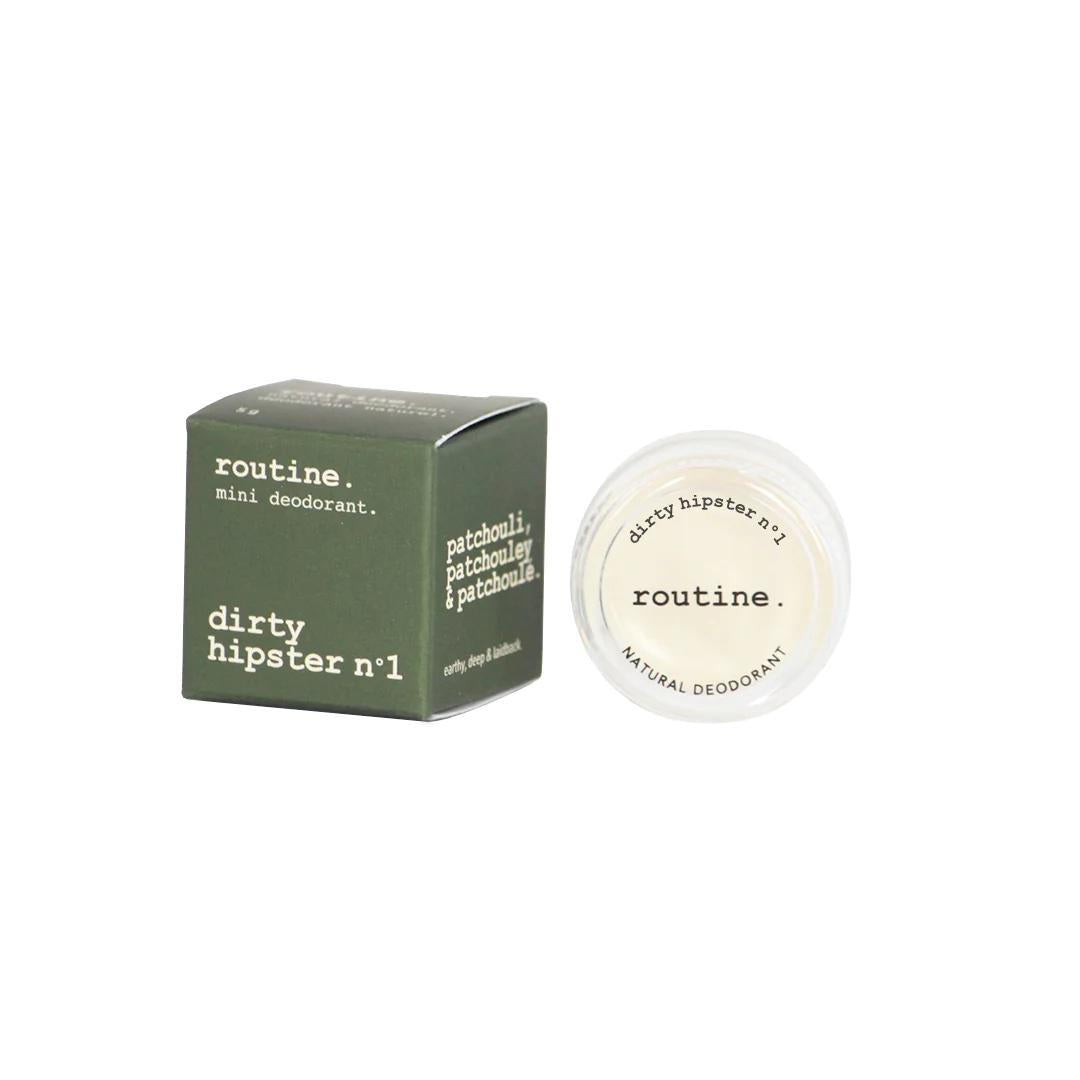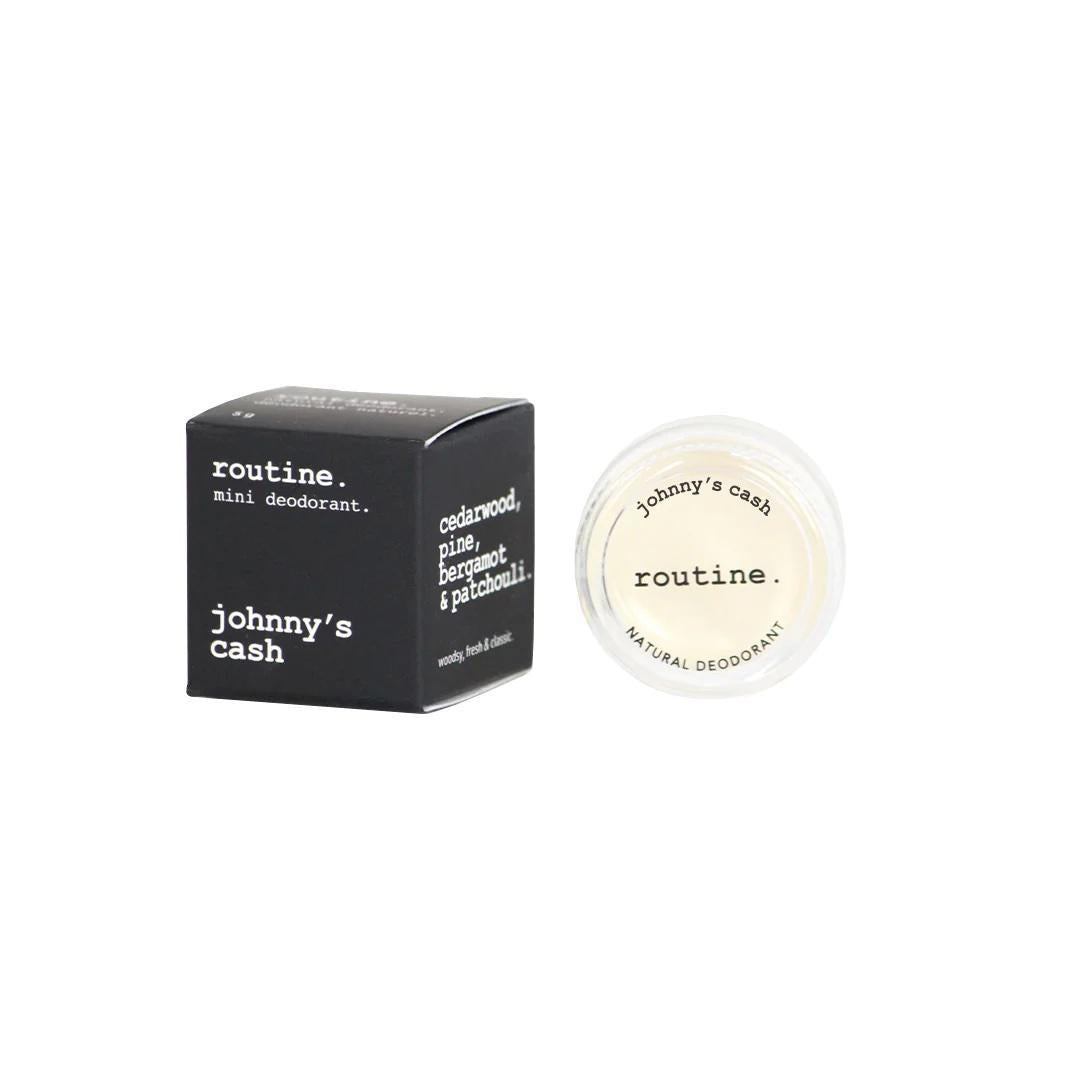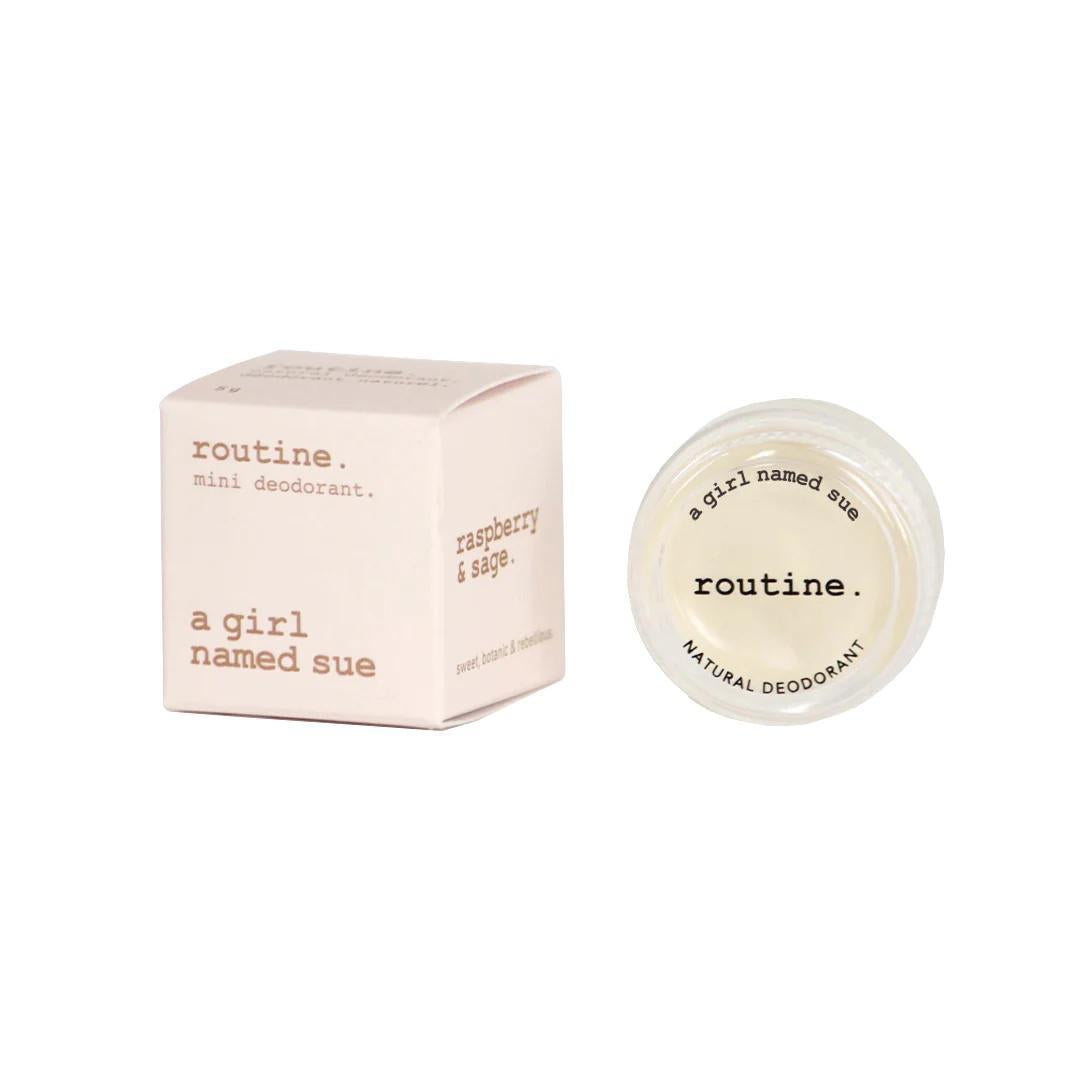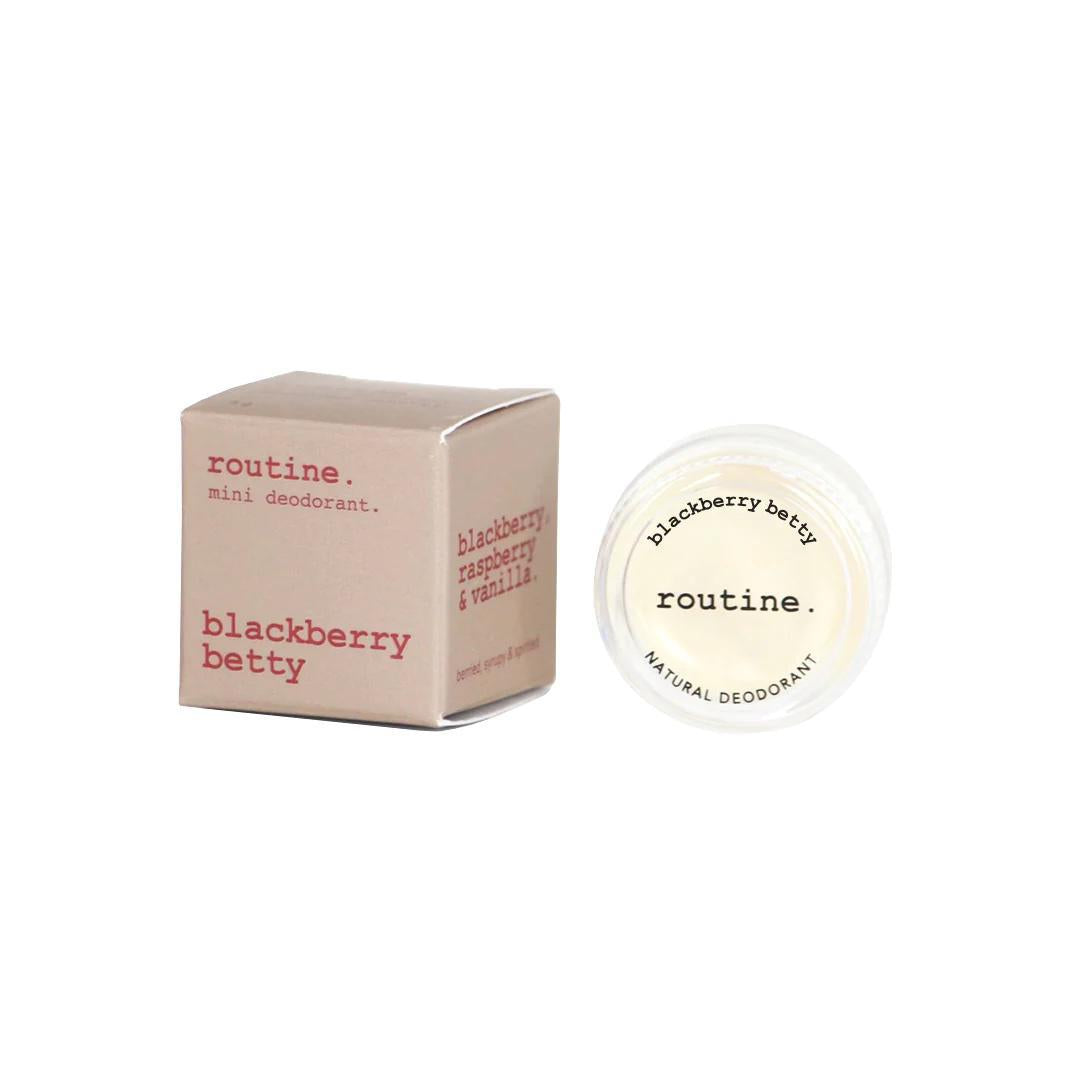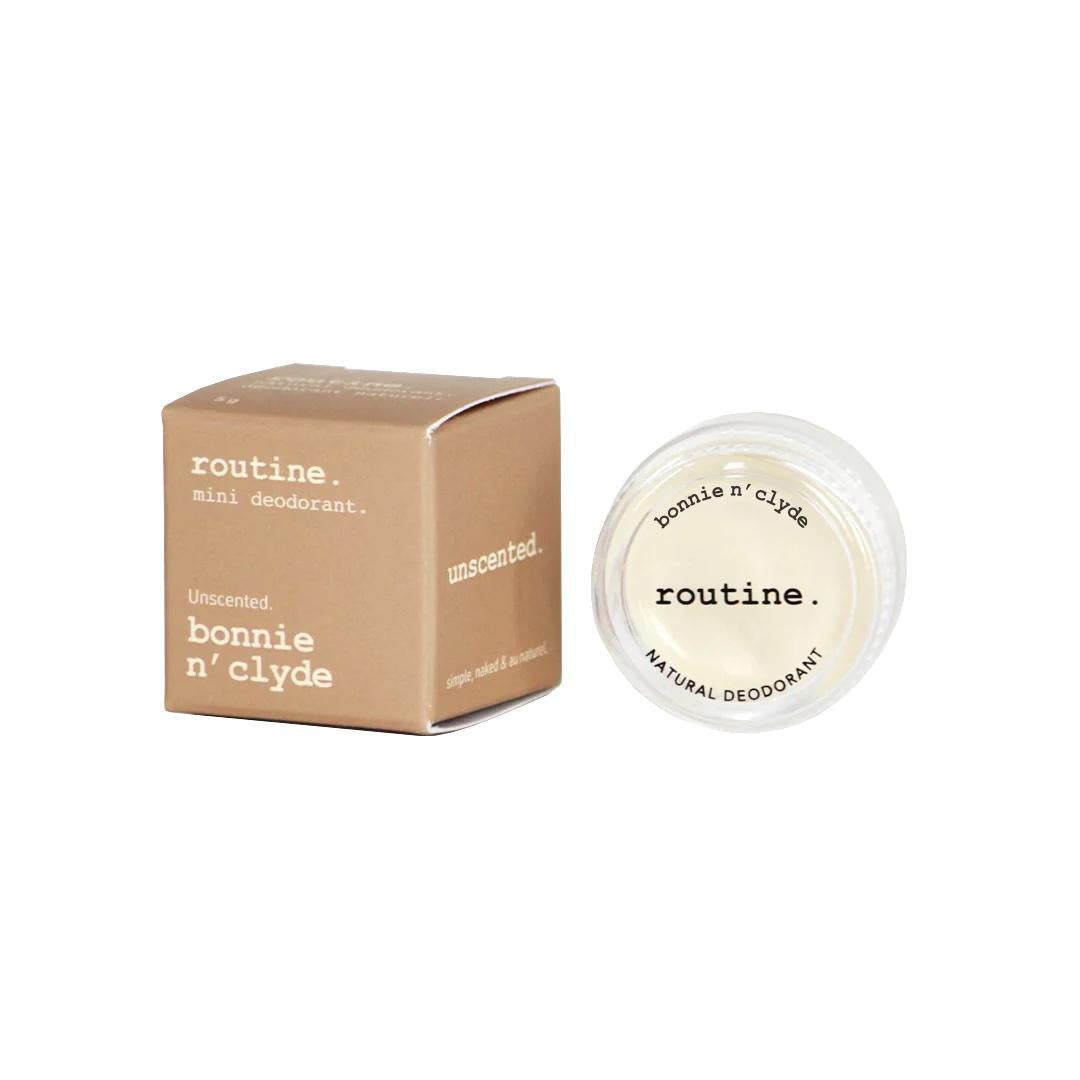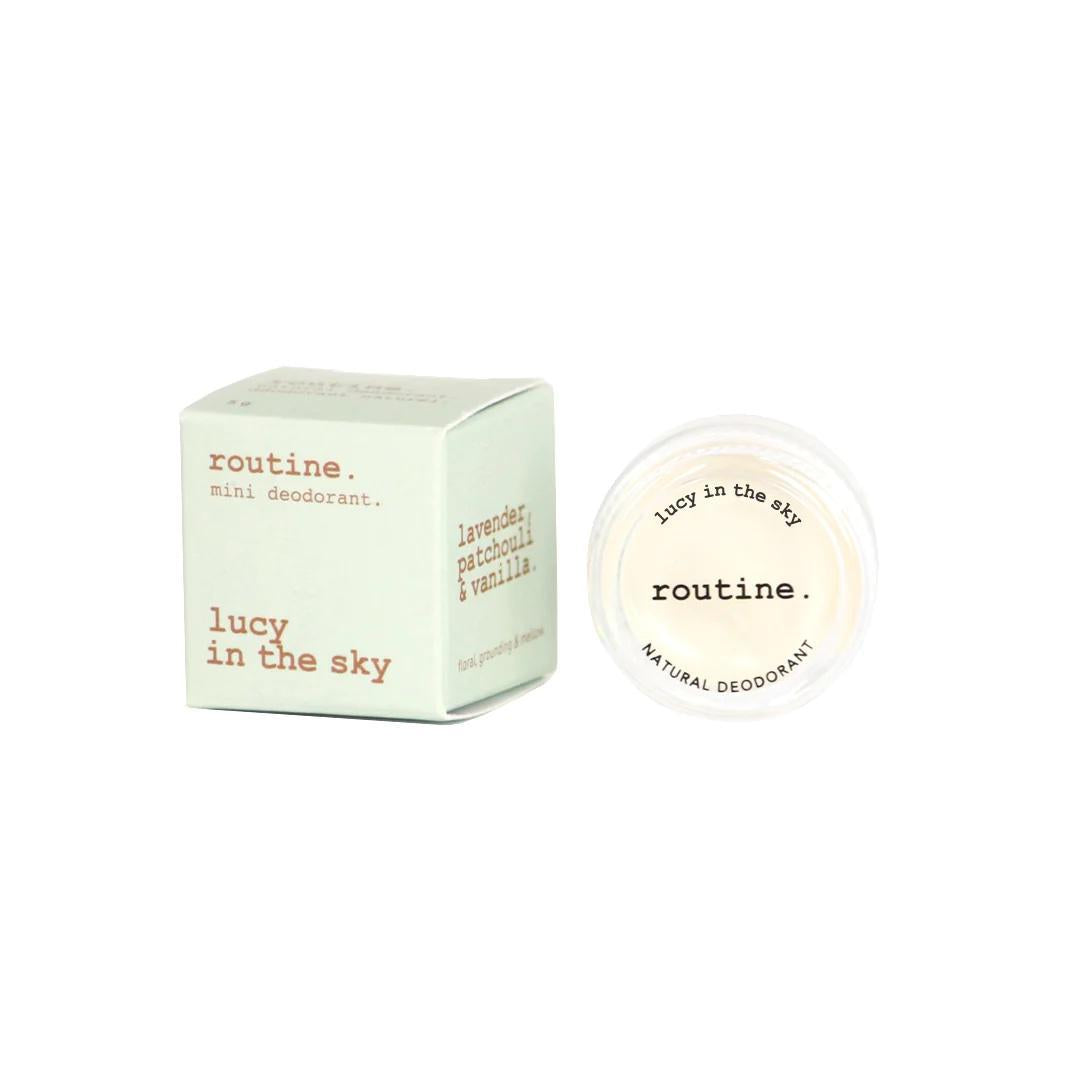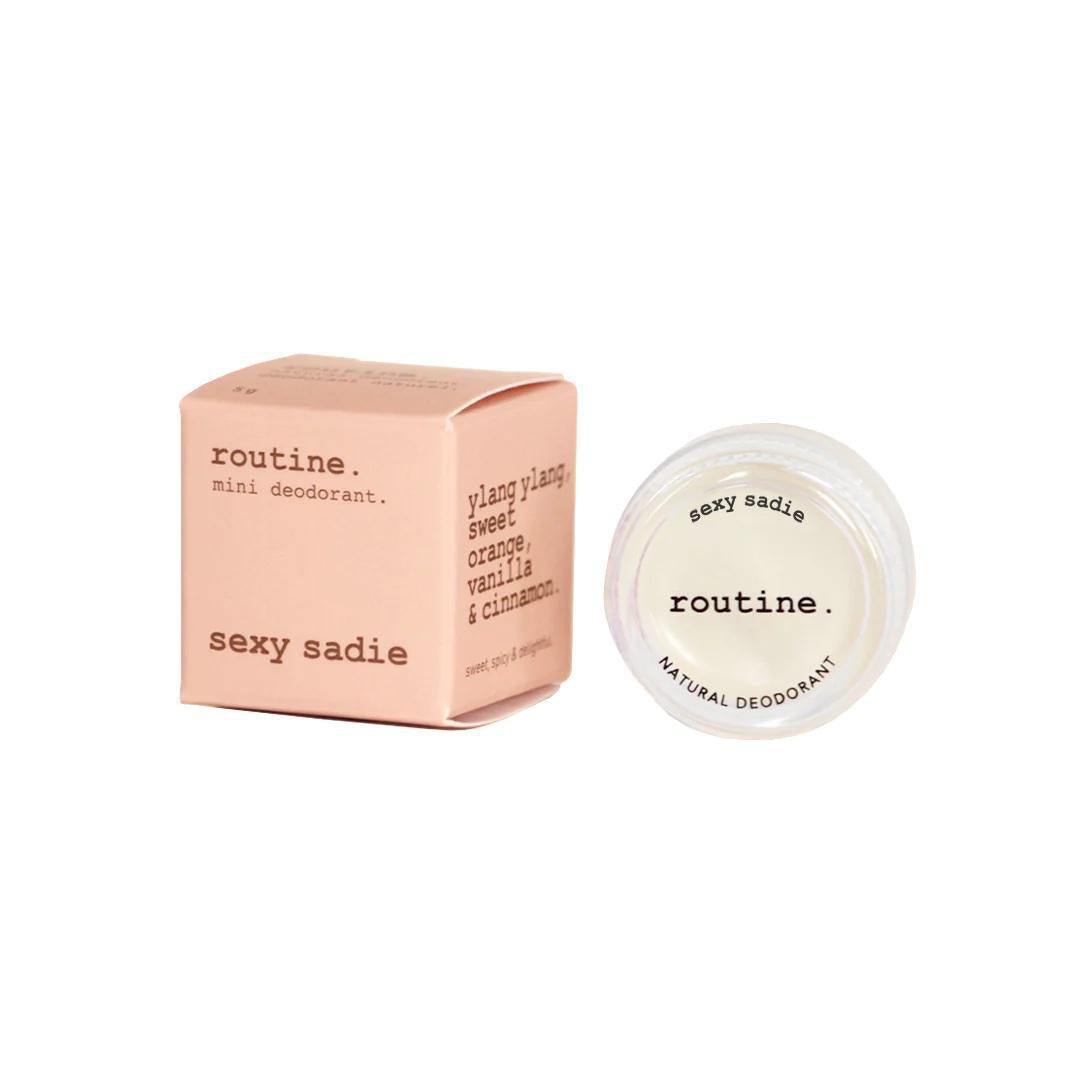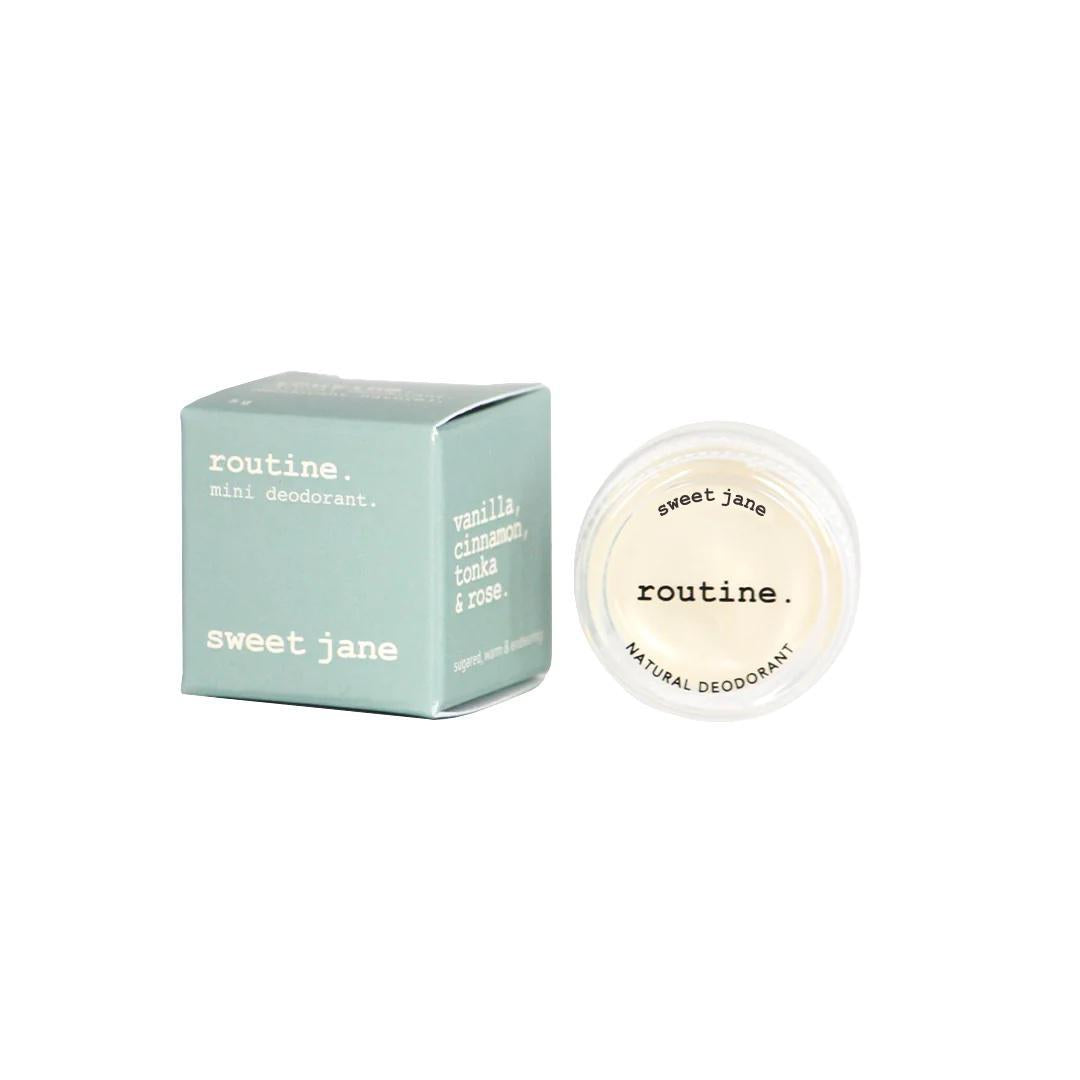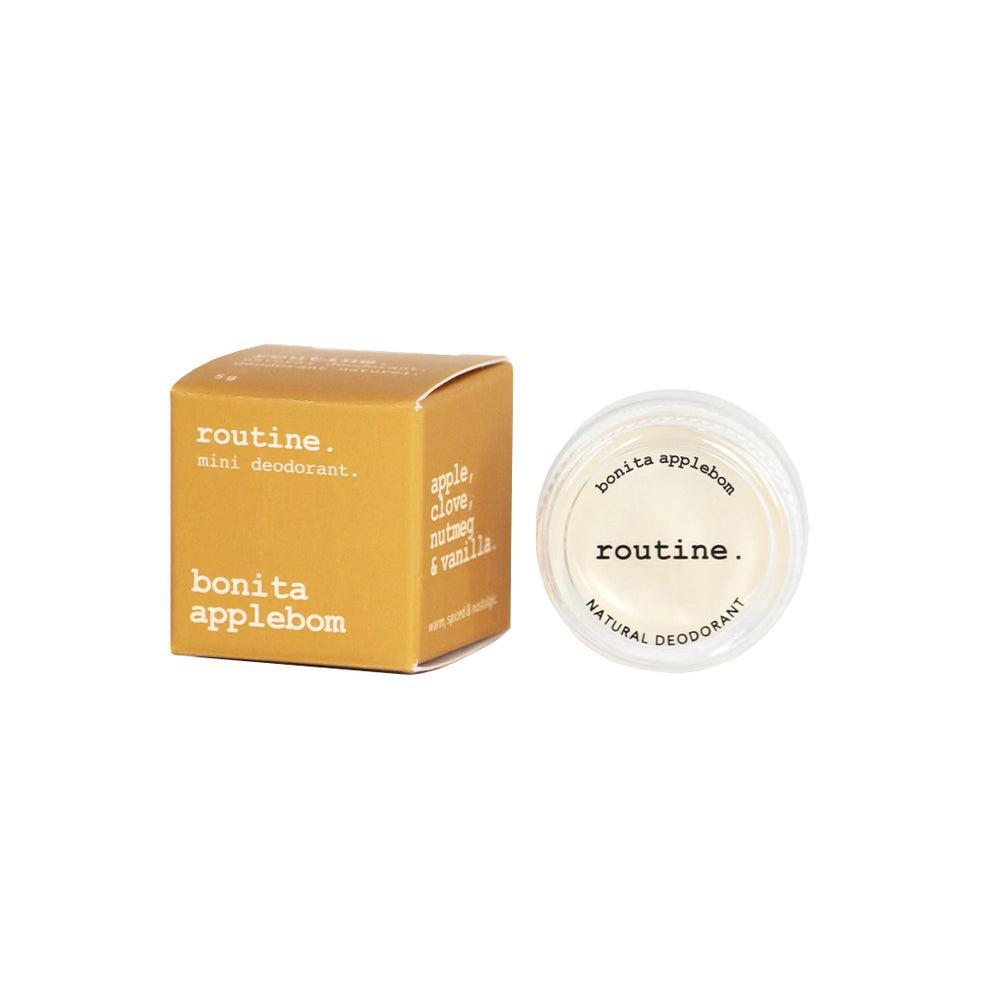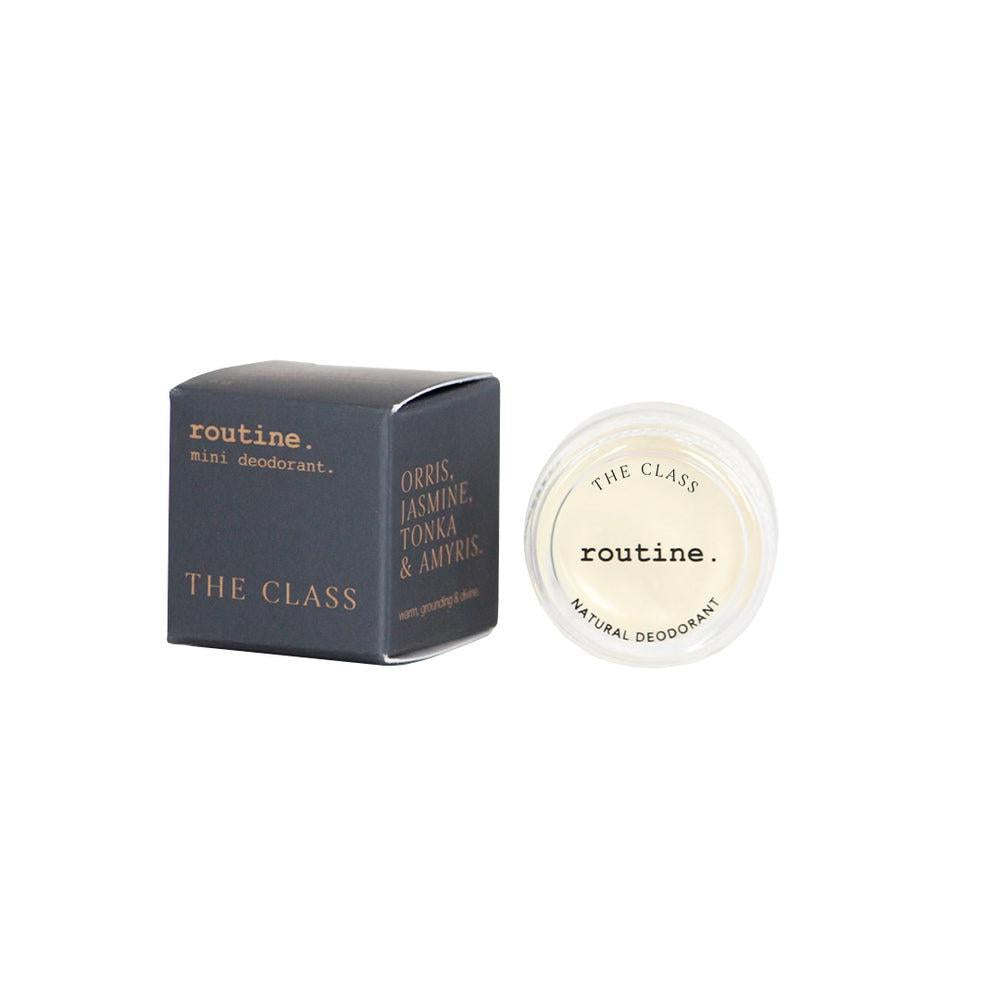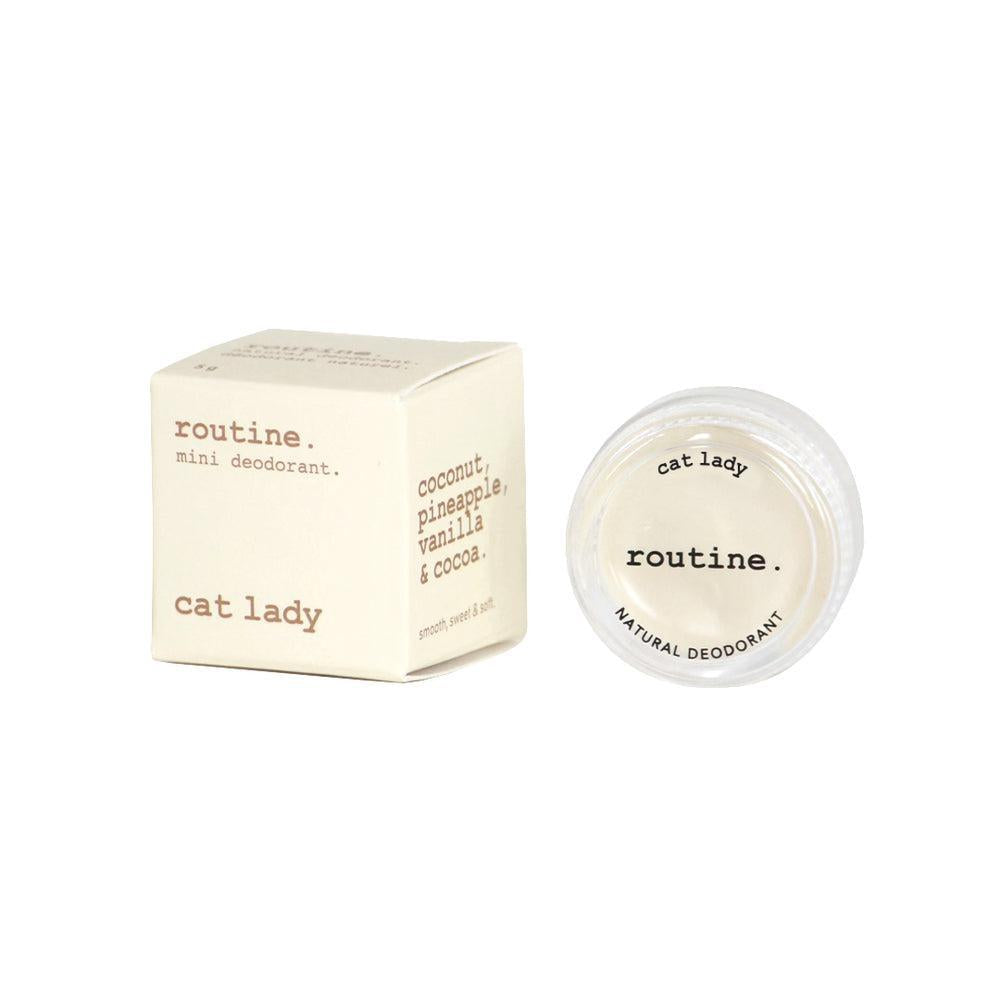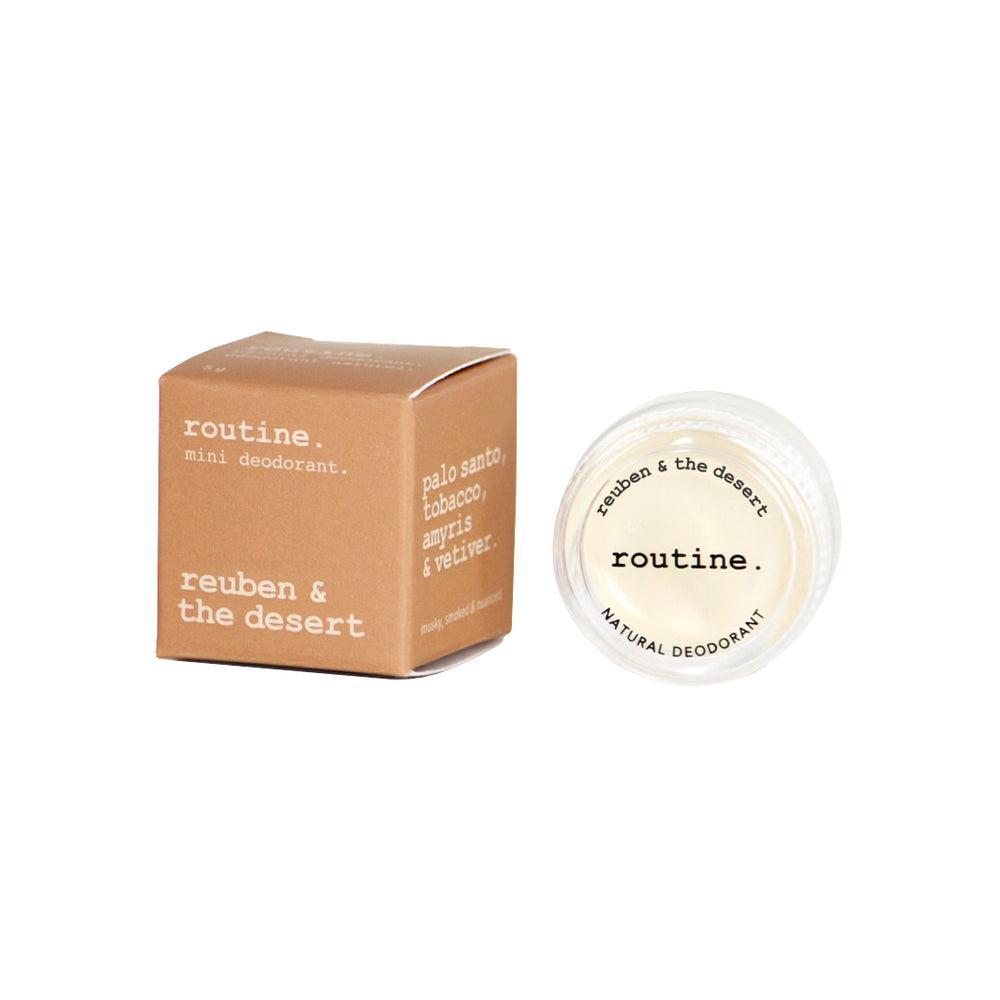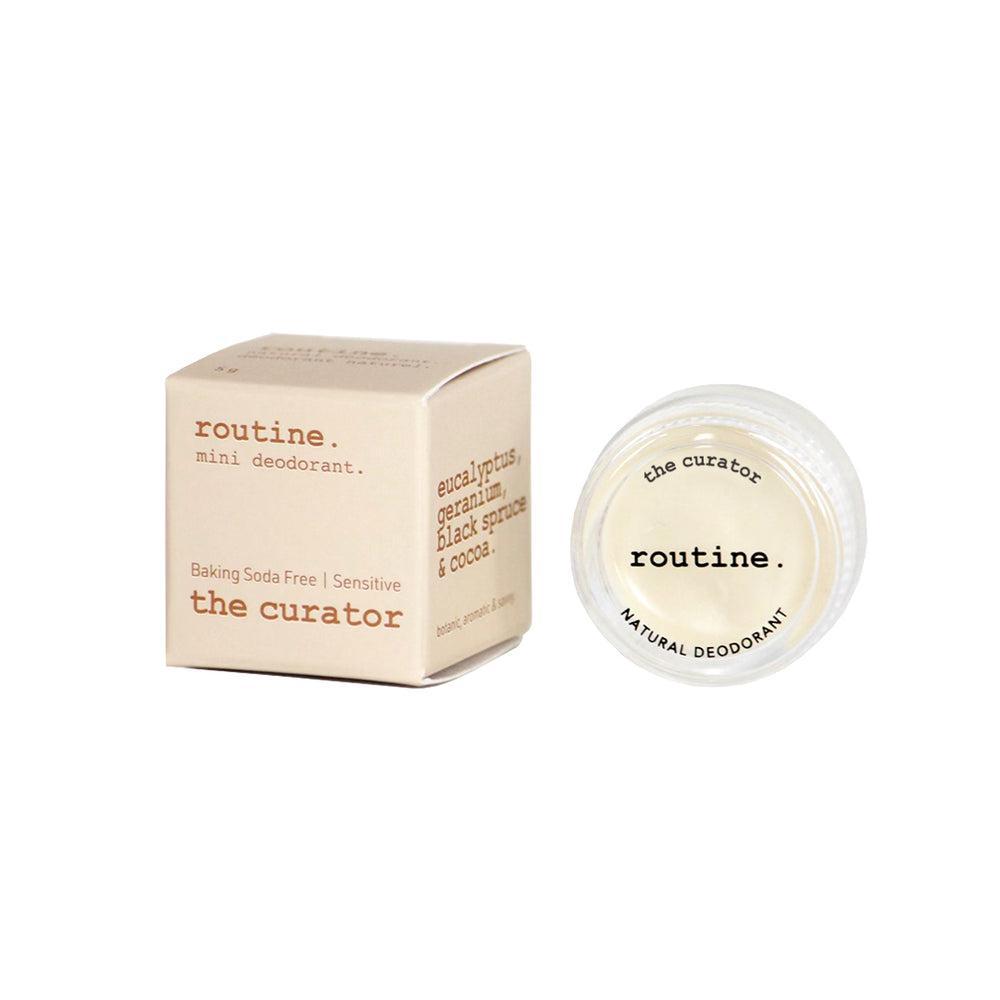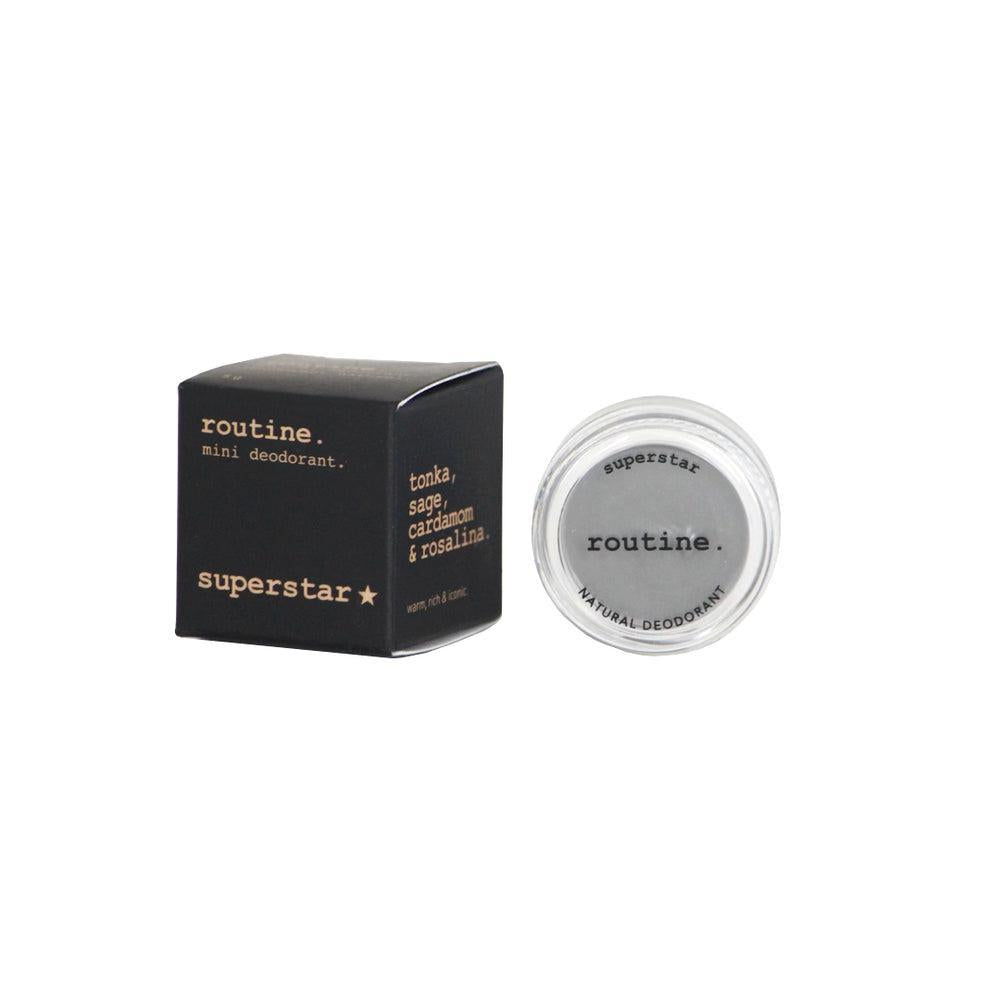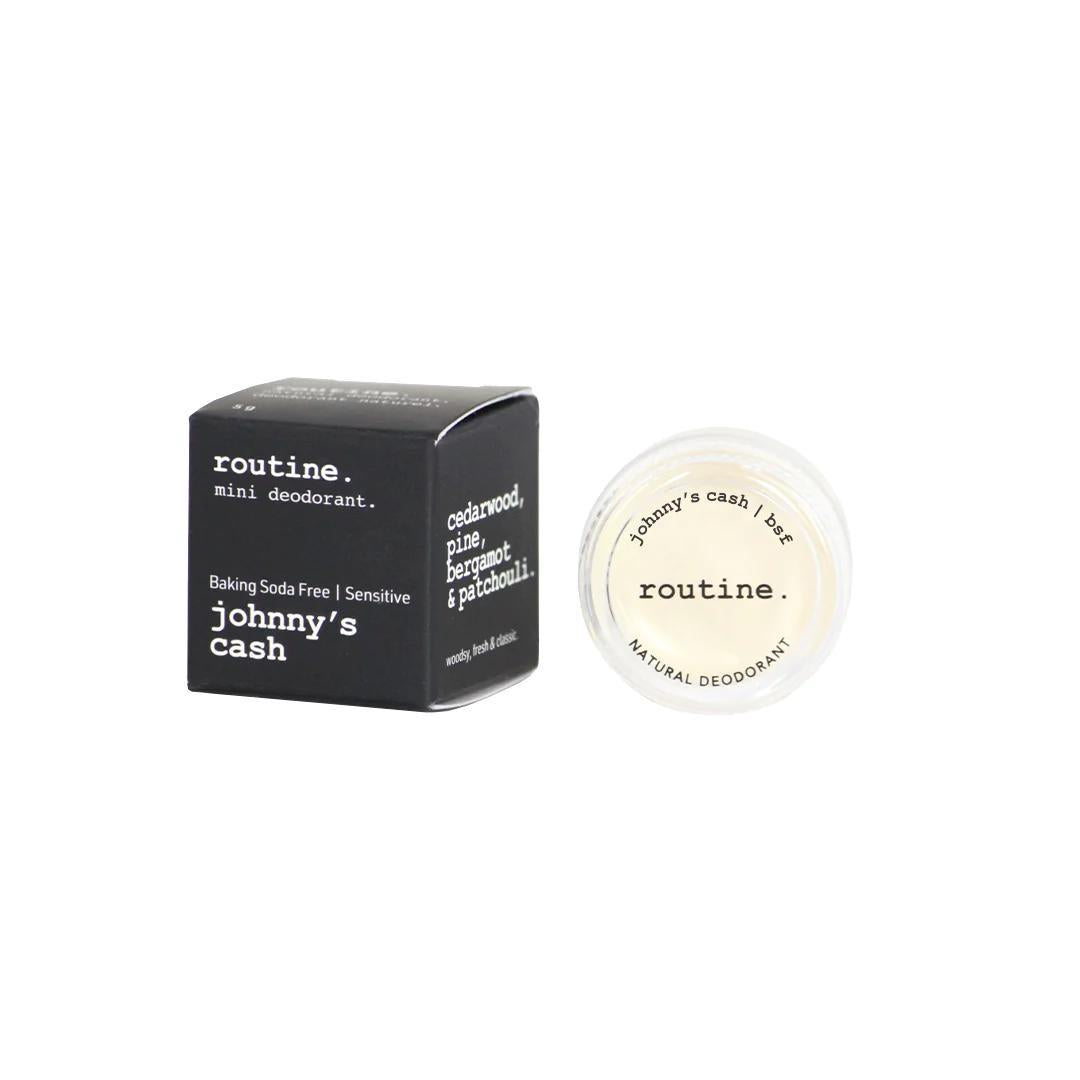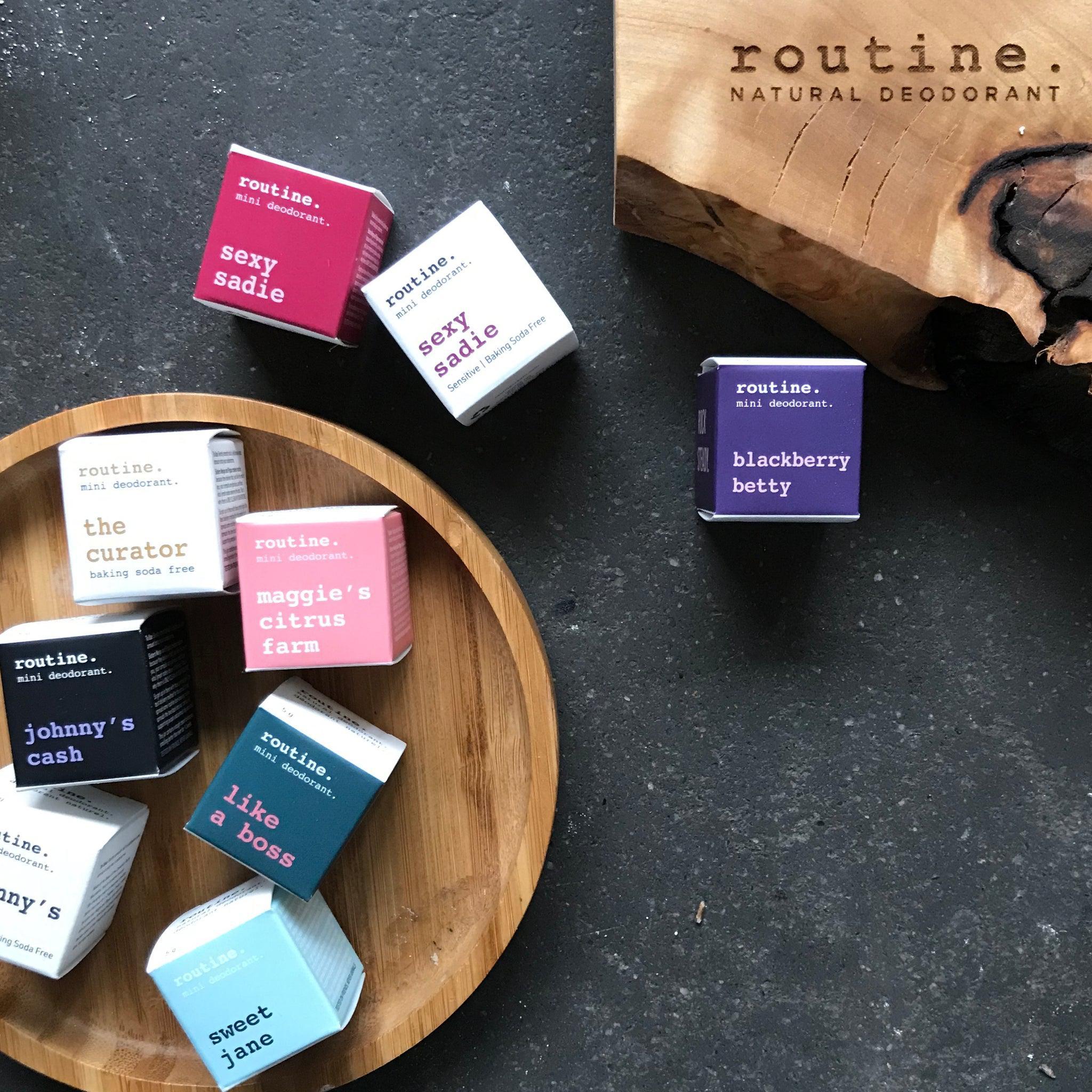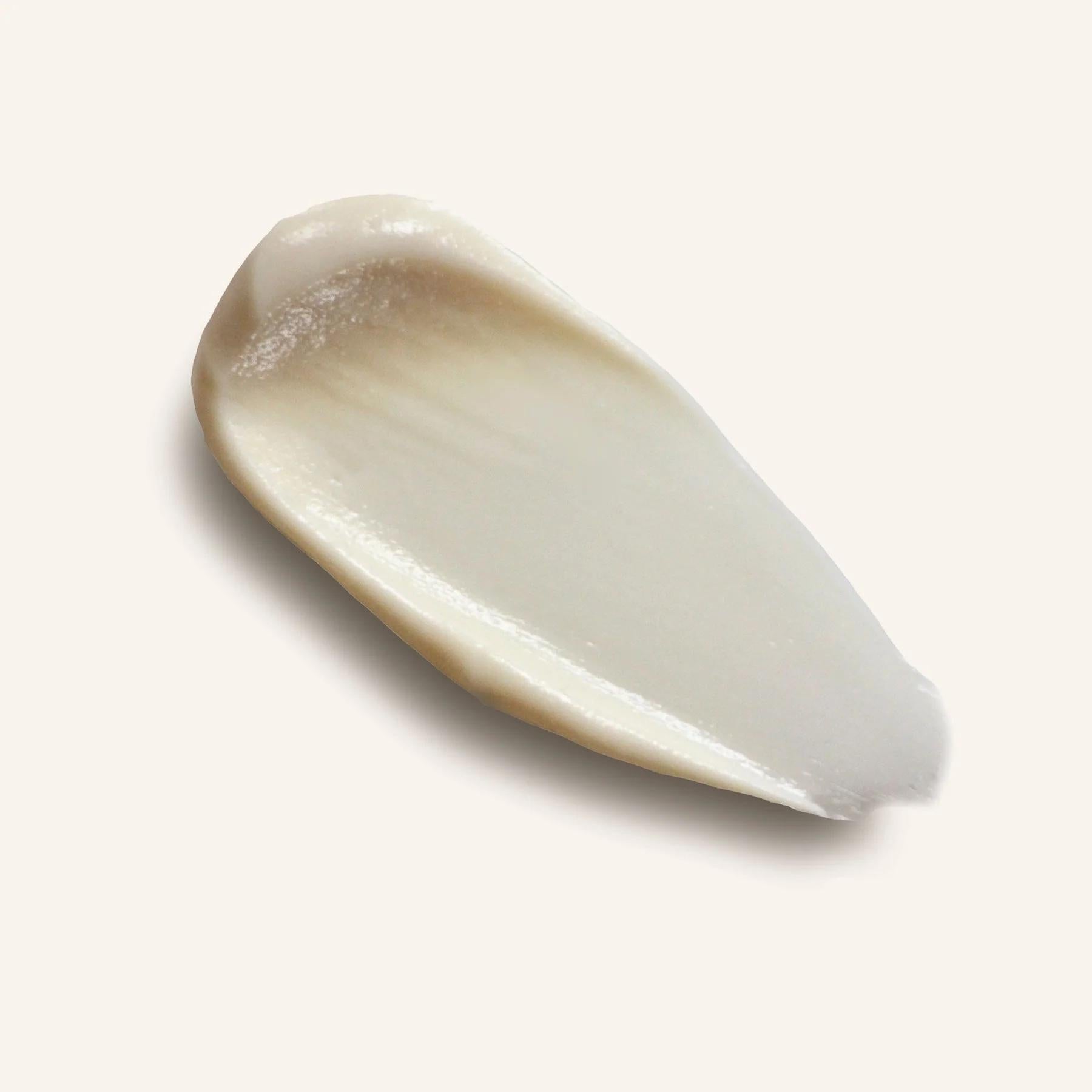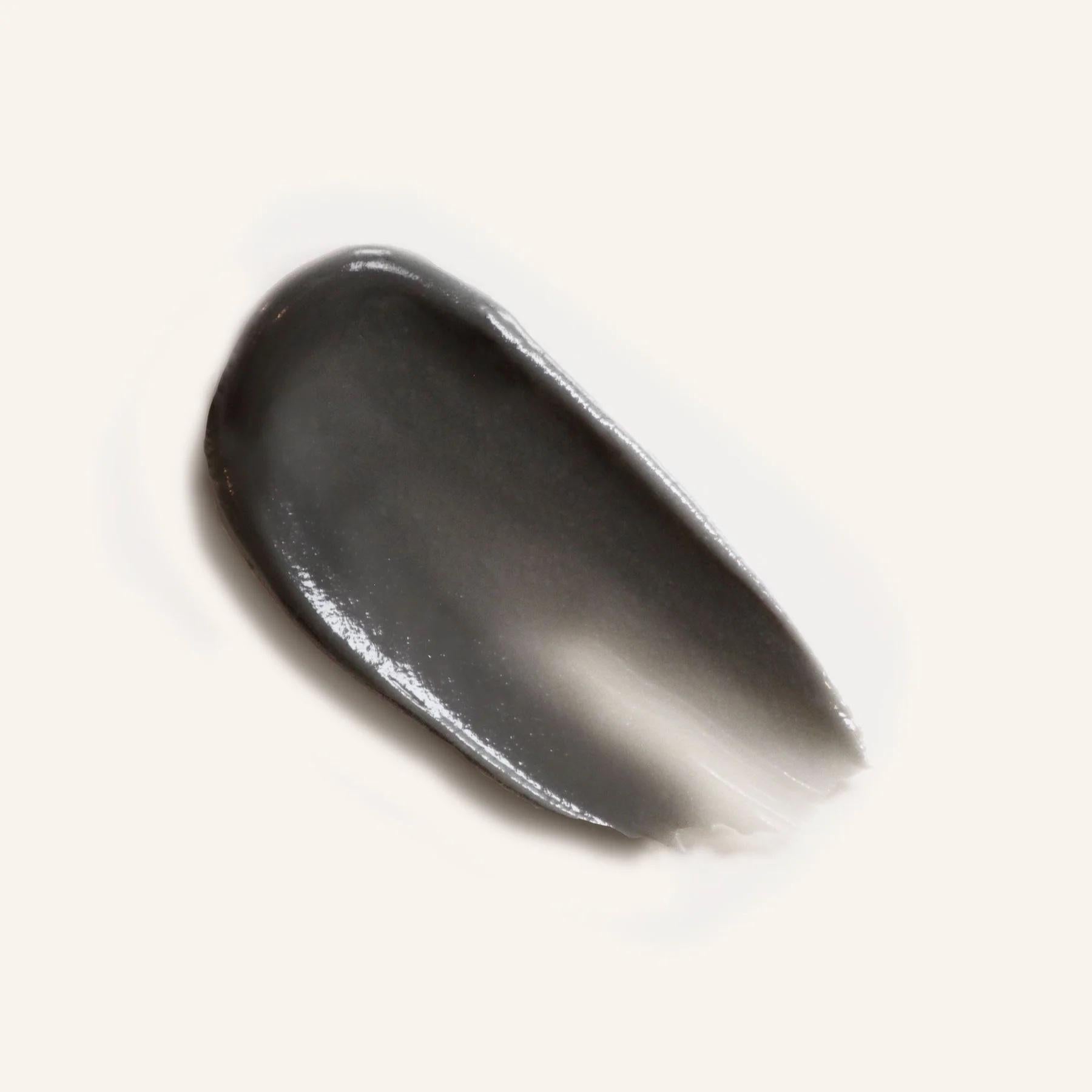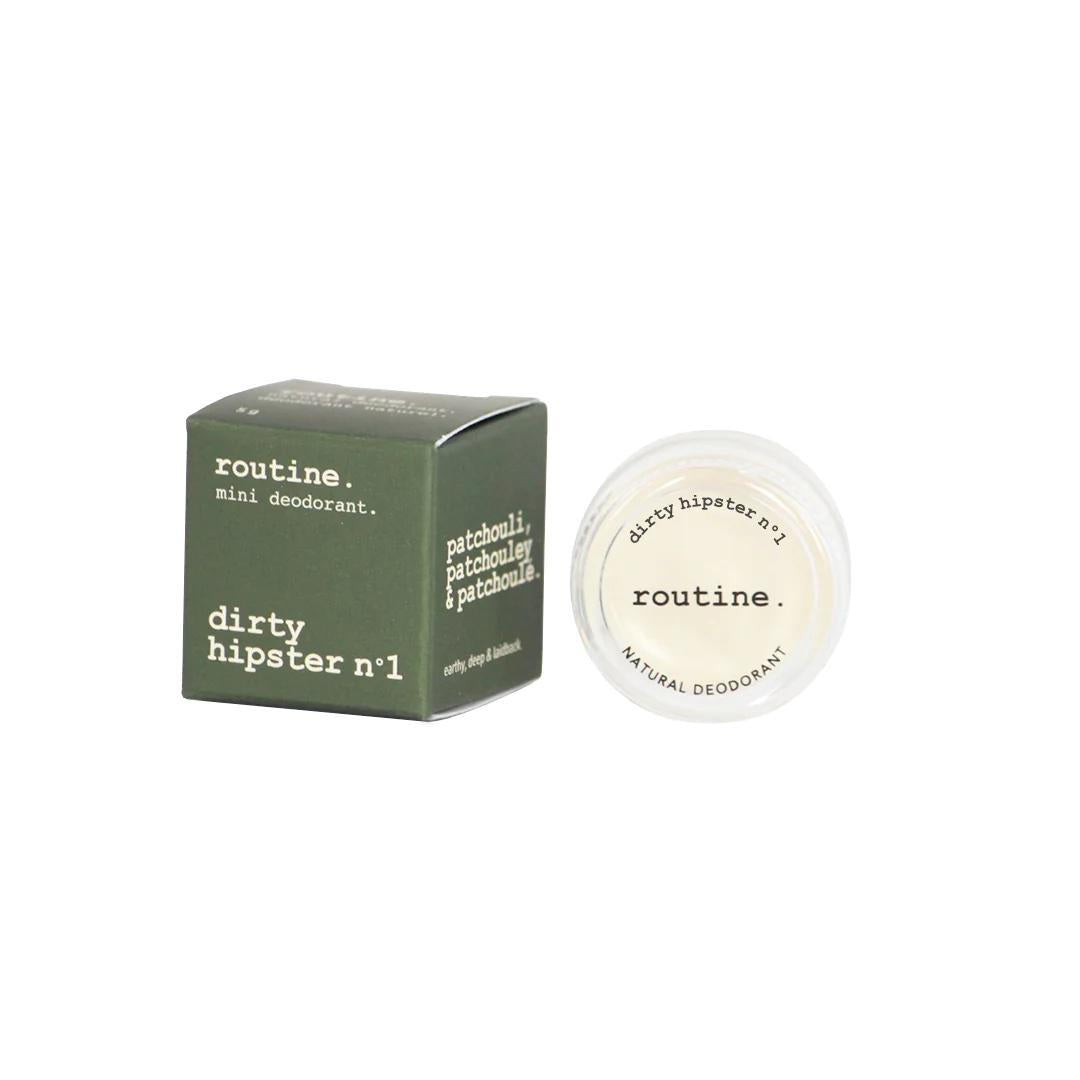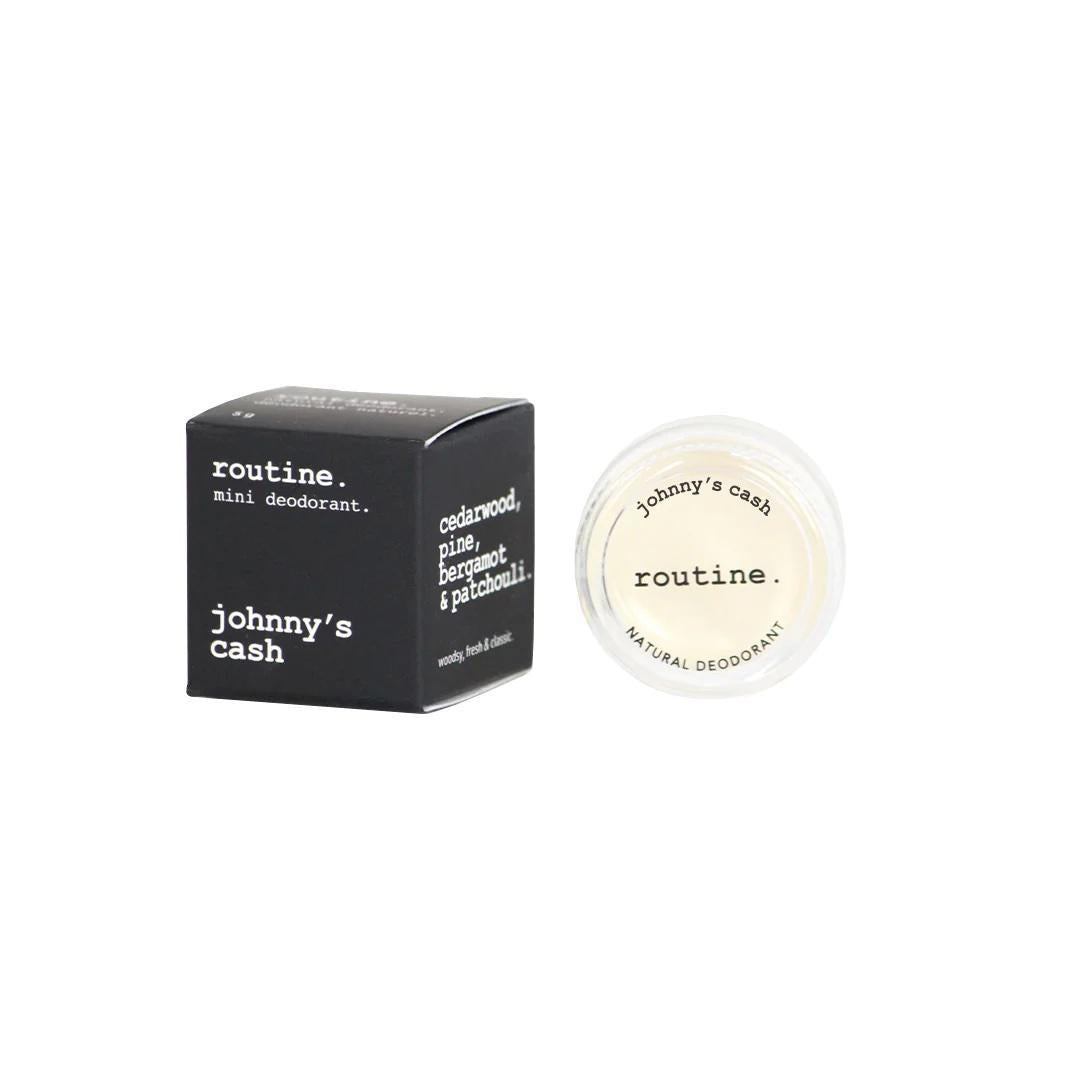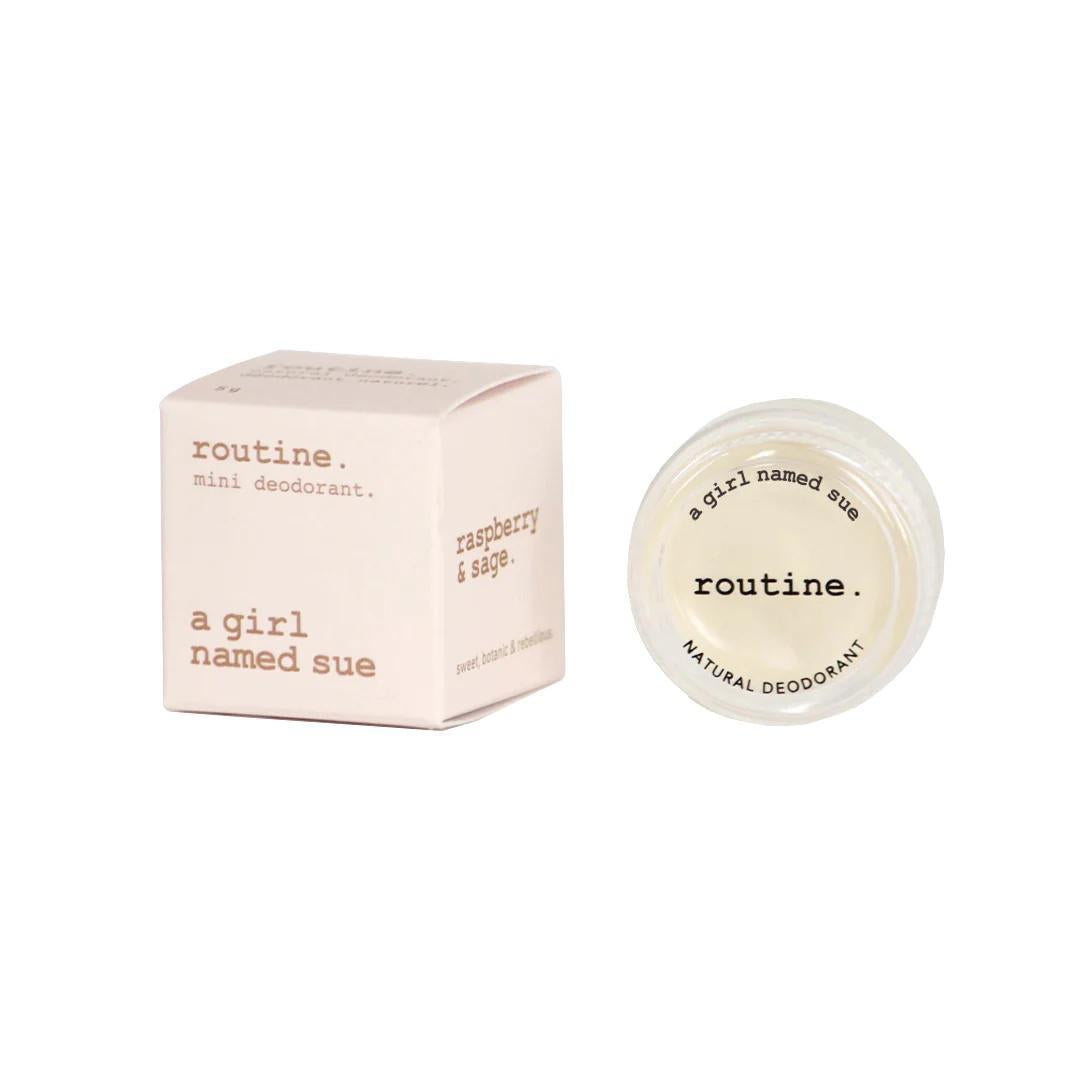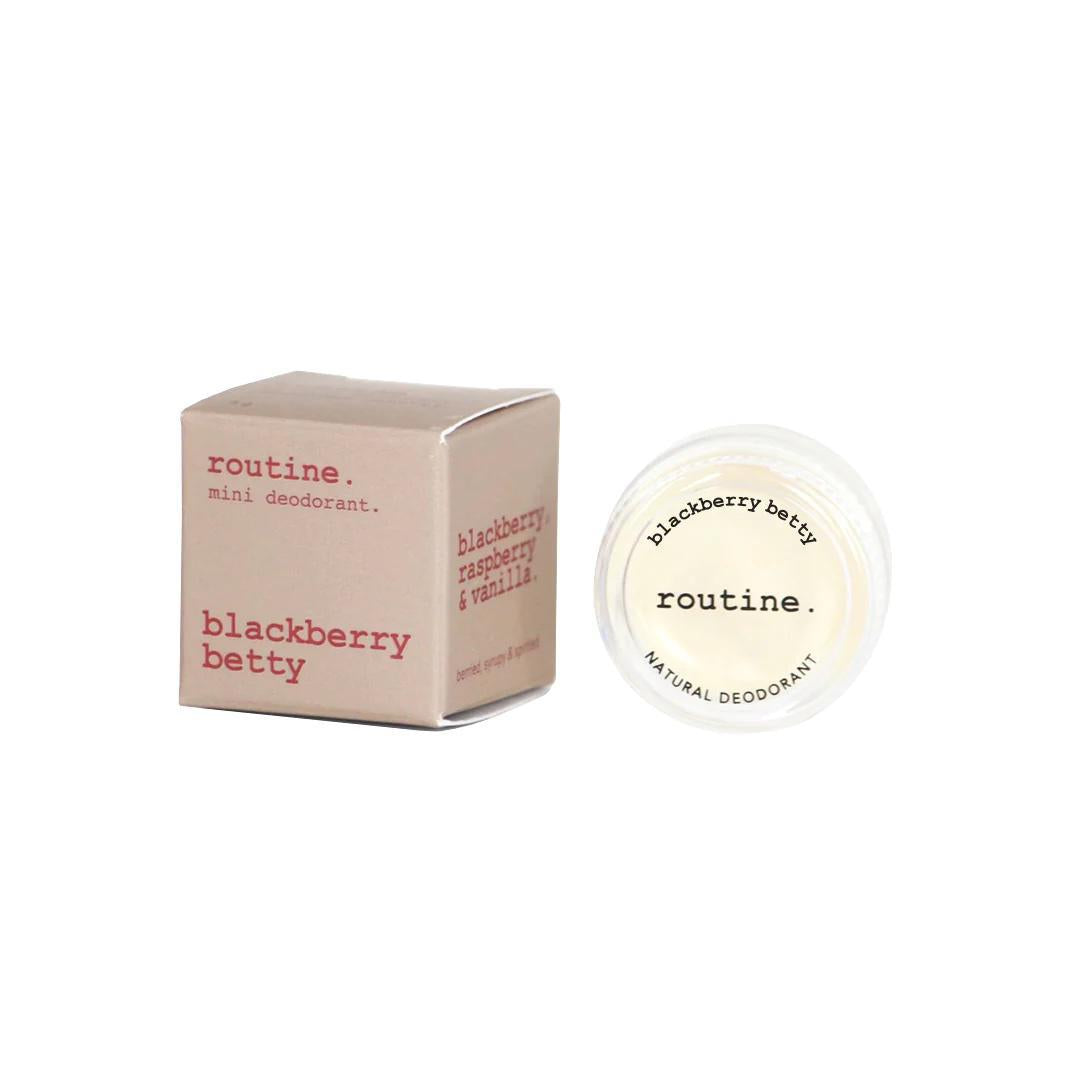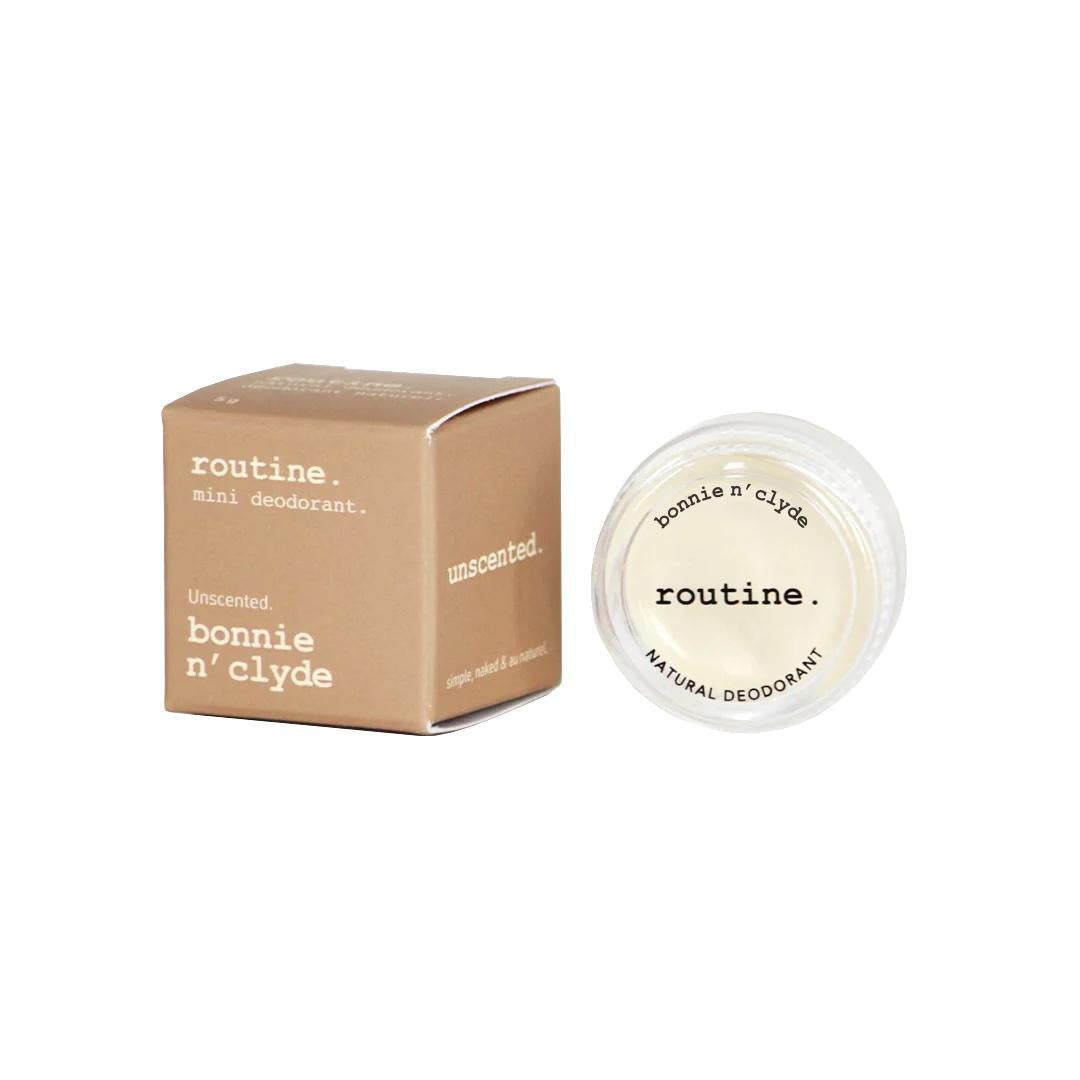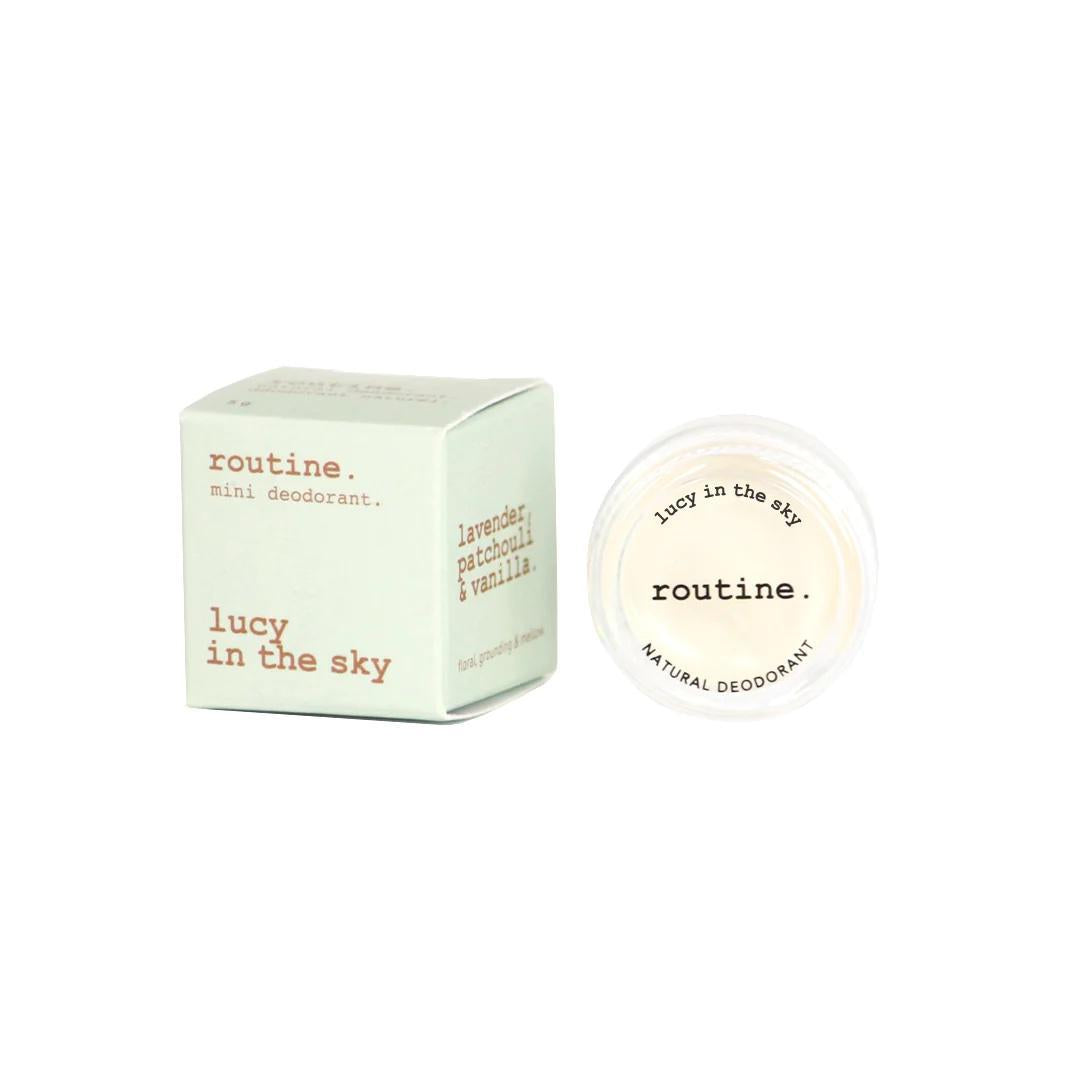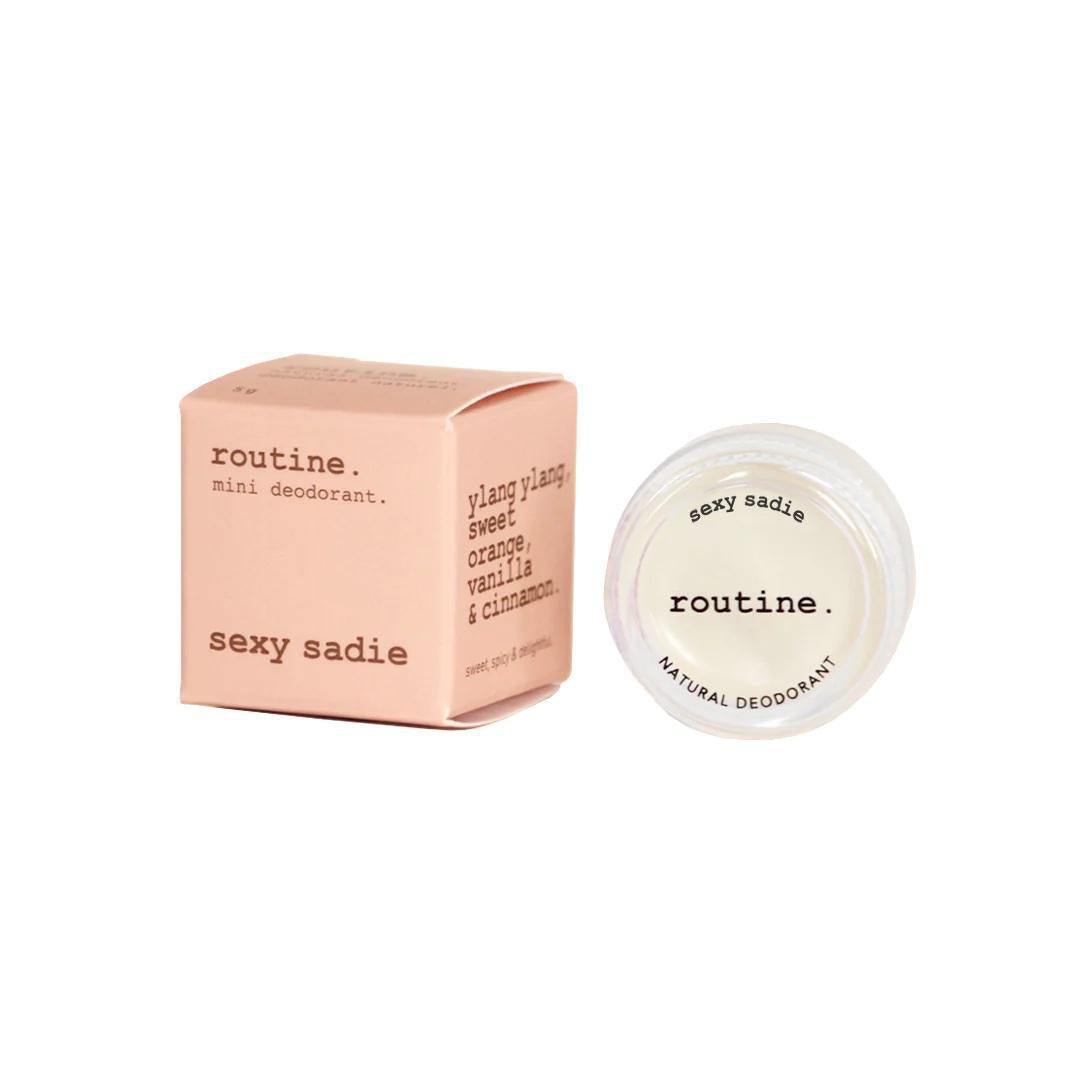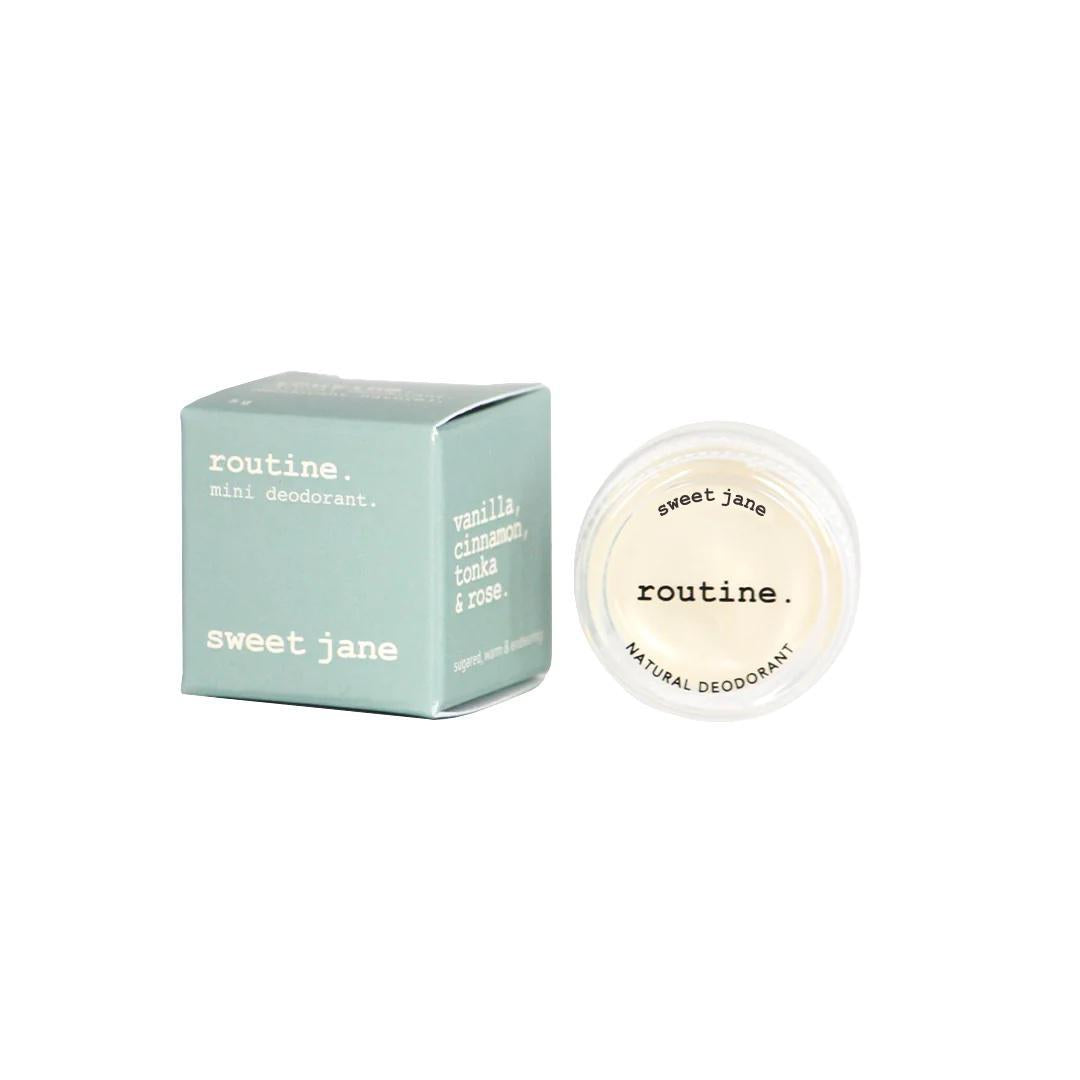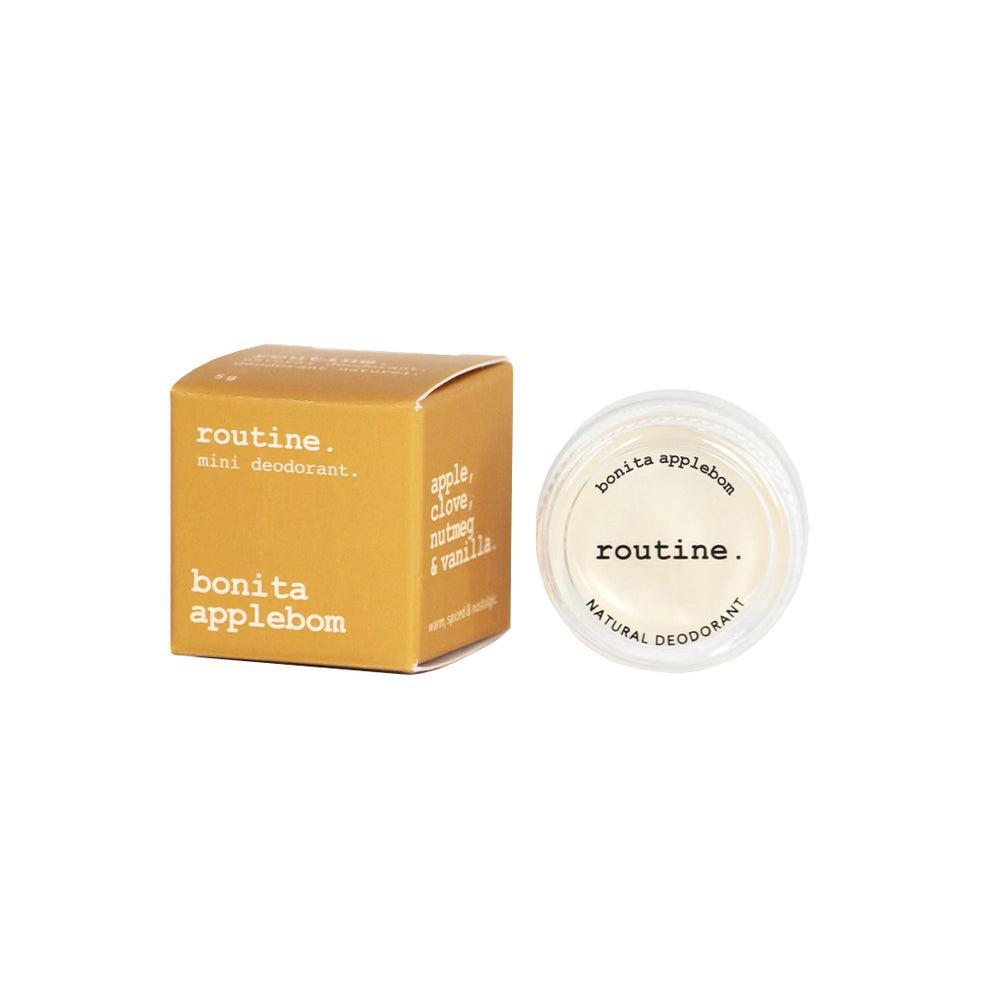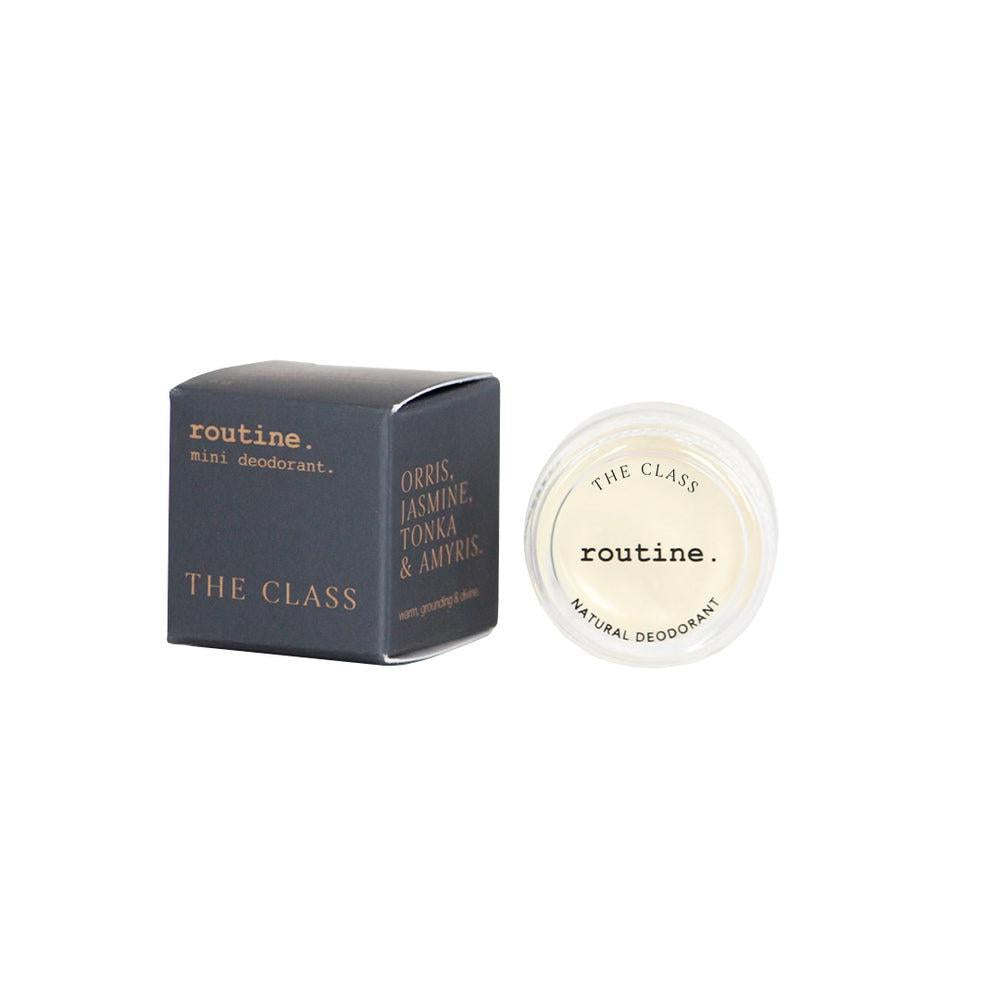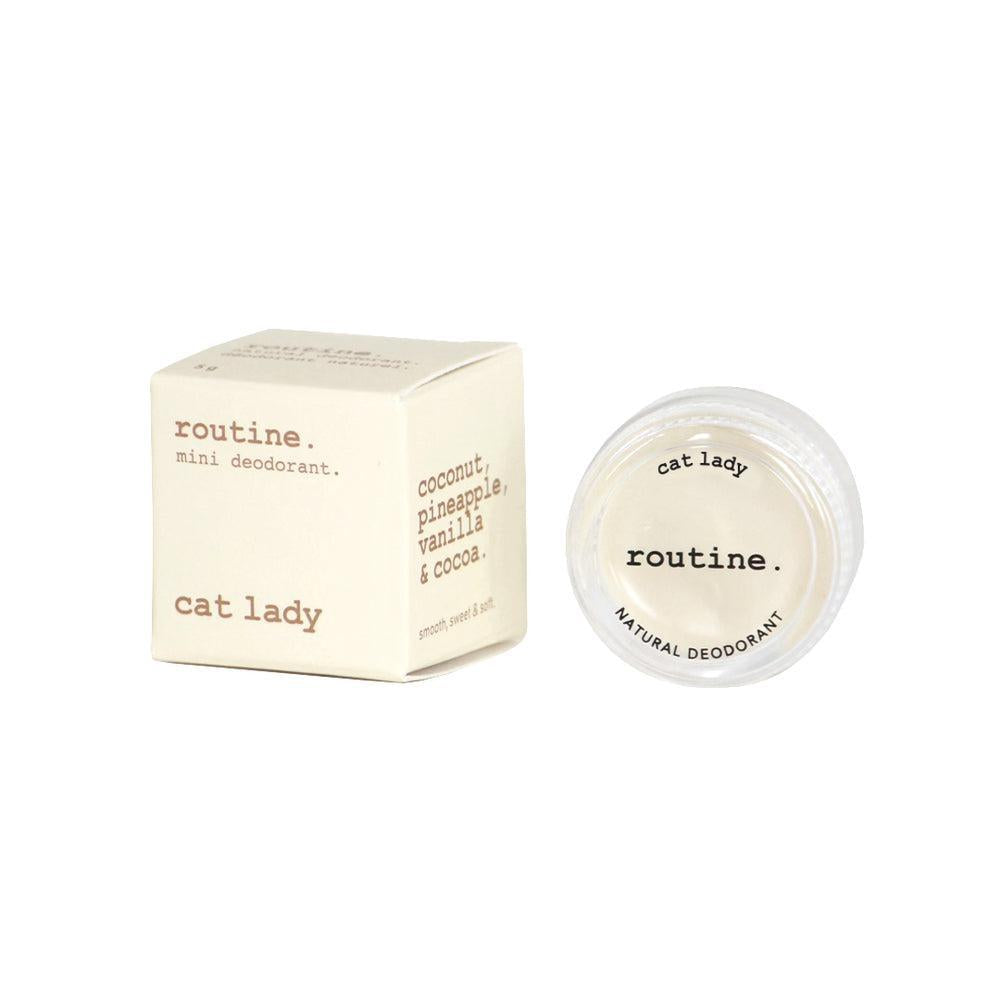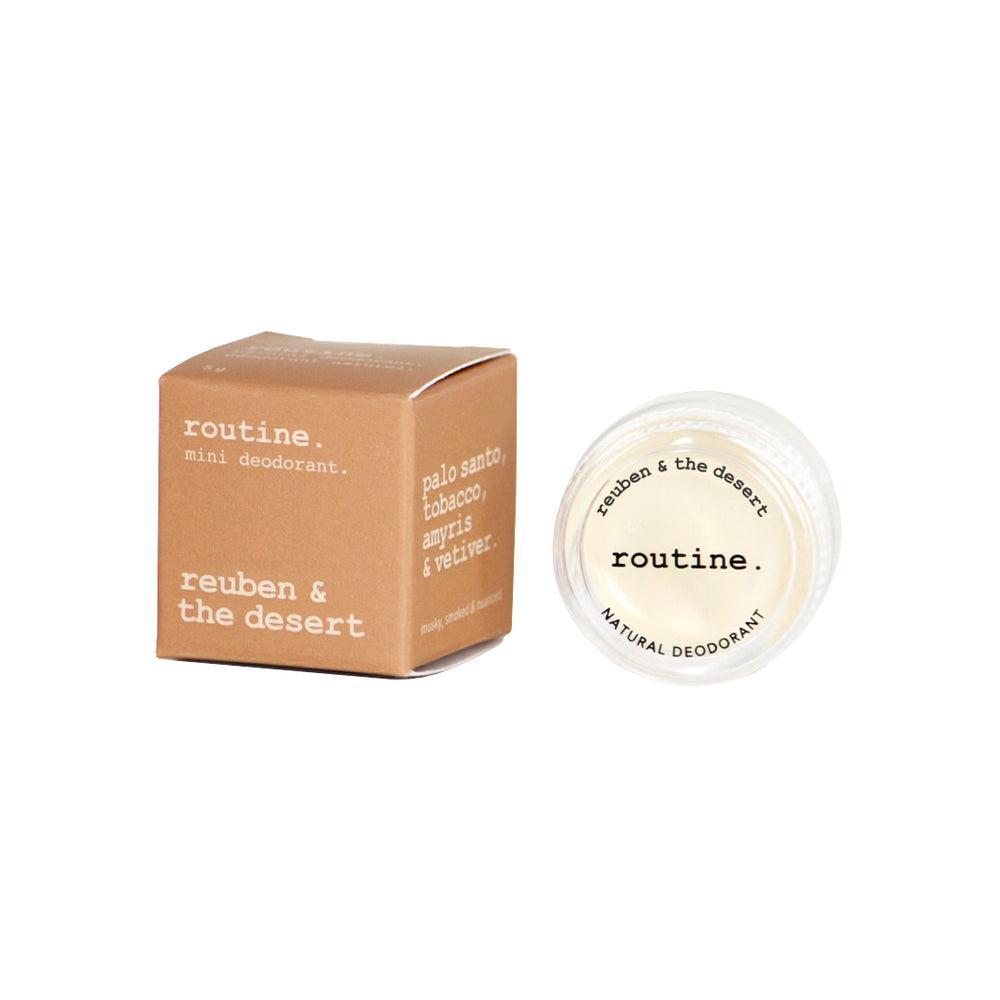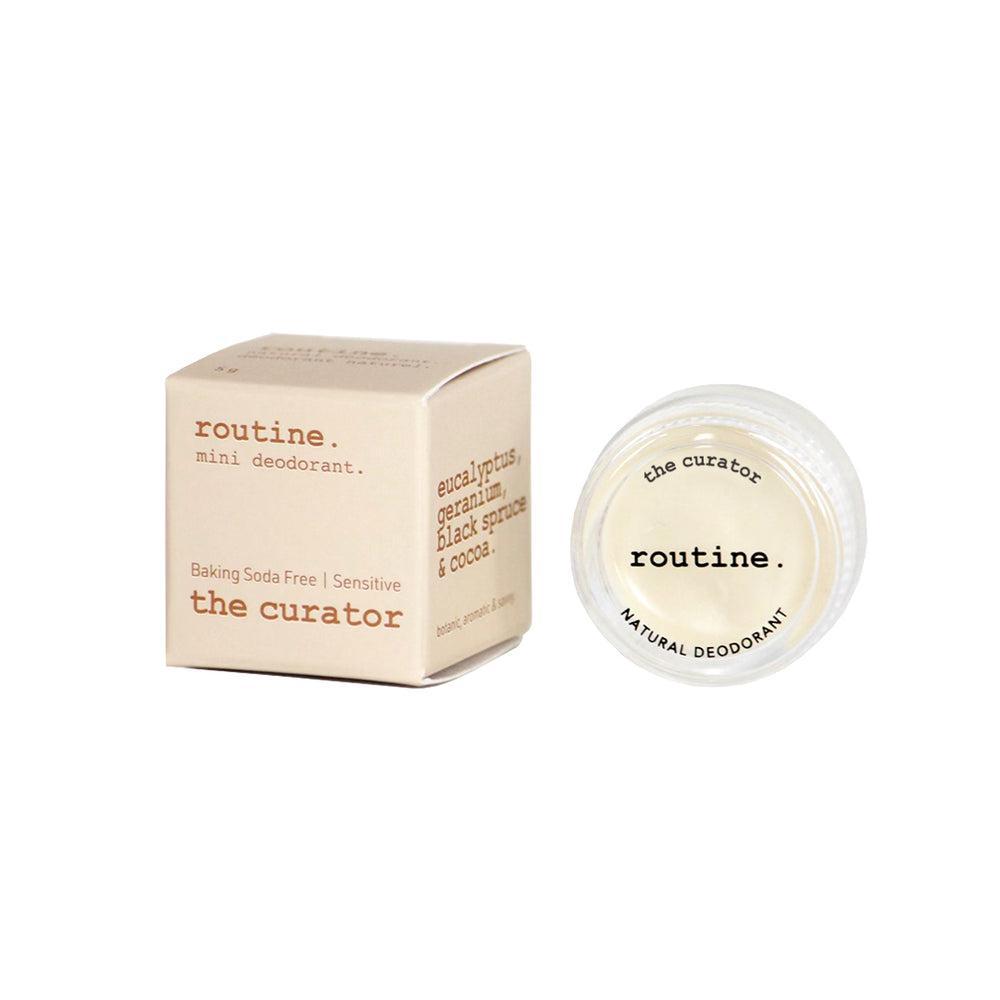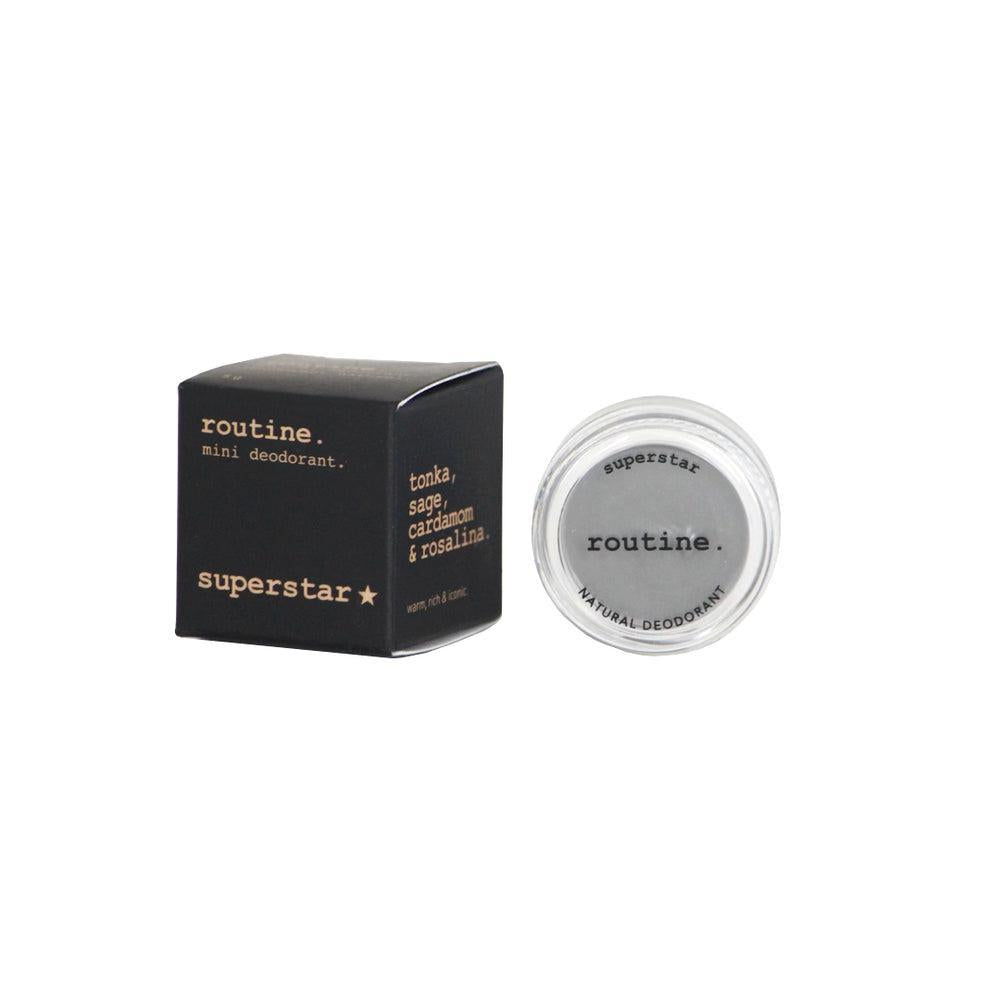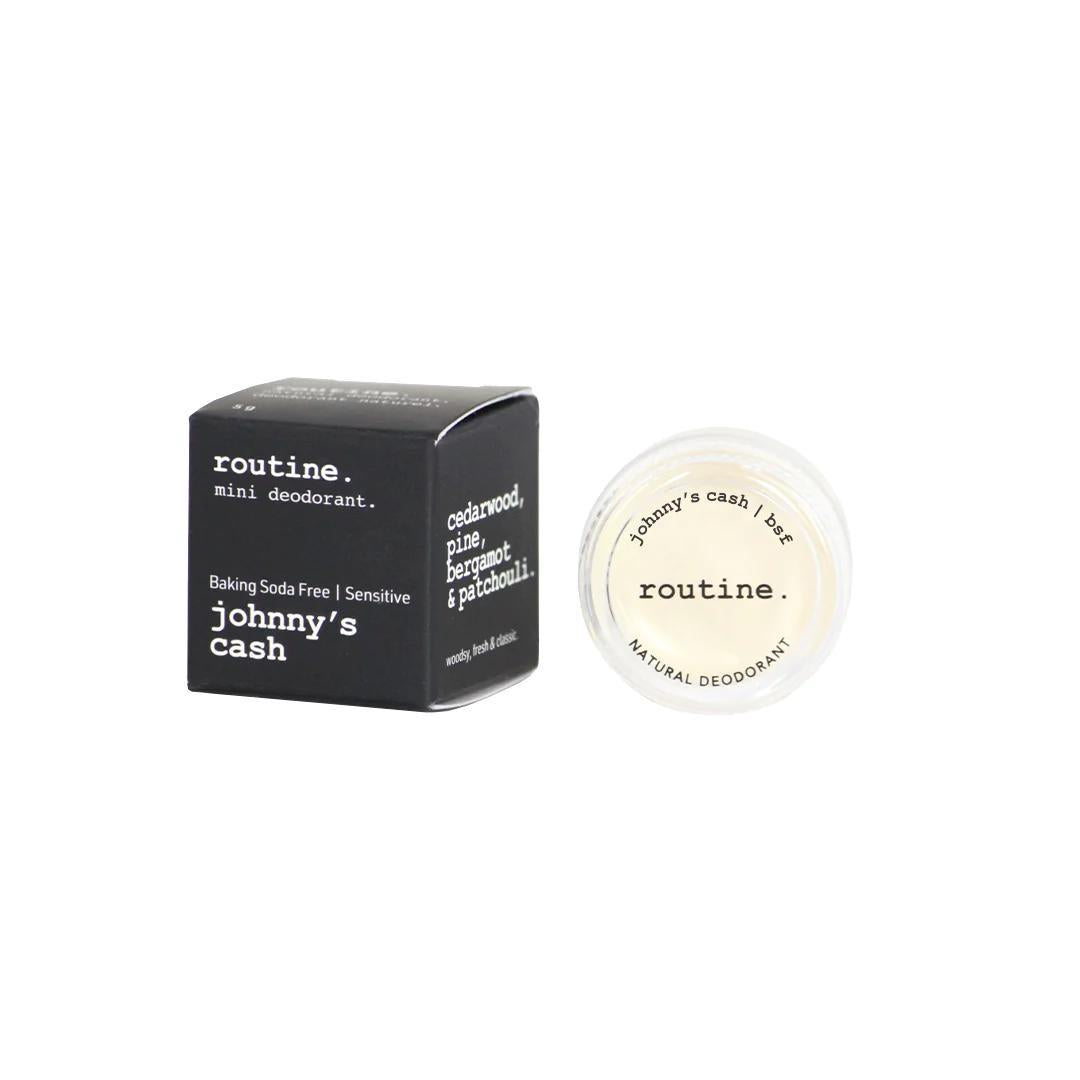 This little jar of wonder was created for your underarms, but its natural formula means you can put it on all your places. Your feet, between your thighs, nape of neck, and your underboobs are all great places to prevent/remedy unsavoury smells & get your signature scent amplified.

This size is great for travel, the gym or if you just aren't ready to commit to the Full Size Jar. Also refillable in store!


A Girl Named Sue
SWEET, BOTANIC & REBELLIOUS
Raspberry & Sage.

Blackberry Betty
BERRIED, SYRUPY & SPIRITED.
Blackberry, Raspberry & Vanilla.

Bonnie n' Clyde
SIMPLE, NAKED & AU NATUREL.
Unscented.

Dirty Hipster no.1
EARTHY, DEEP & LAIDBACK
Patchouli, Patchouley & Patchoulé.

Johnny's Cash
WOODSY, FRESH & CLASSIC
Cedarwood, Pine, Bergamot & Patchouli.

Baking Soda Free Johnny's Cash
WOODSY, FRESH & CLASSIC
Cedarwood, Pine, Bergamot & Patchouli.

Lucy in the Sky
FLORAL, GROUNDING & MELLOW
Lavender, Patchouli & Vanilla.

Sexy Sadie (Vegan)
SWEET, SPICY & DELIGHTFUL.
Ylang Ylang, Sweet Orange, Vanilla & Cinnamon.

Sweet Jane
SUGARED, WARM & ENDEARING
Vanilla, Rose, Cinnamon & Tonka.

Like a Boss
FRESH, CLEAN & POWERFUL.
Bergamot, Geranium, Rosemary & Tangerine.

Bonita Applebom
WARM, SPICED & NOSTALGIC.
Apple, Clove, Nutmeg & Vanilla.

The Class
WARM, GROUNDING & DIVINE.
Orris, Jasmine, Tonka & Amyris.

Cat Lady
SMOOTH, SWEET & SOFT.
Coconut, Cocoa, Pineapple & Vanilla.

Rueben in the Desert
MUSKY, SMOKED & NUANCED.
Palo Santo, Tobacco, Vetiver & Amyris.

Baking Soda Free The Curator
BOTANIC, AROMATIC & SAVVY.
Eucalyptus, Geranium, Black Spruce & Cocoa.

Superstar
WARM, RICH & ICONIC.
Tonka, Sage, Cardamom & Rosalina.

Moon Sisters
FLORAL, SOFT & ENCHANTING.
Rose, Neroli, Lavender & Vetiver.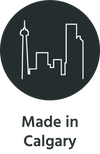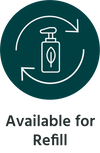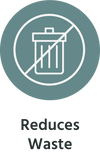 Please click on the formula names above for a full listing of ingredients