Blended with skin nourishing Unrefined Shea Butter and Organic Sunflower Seed OIl, the Relieve & Relax Lotion provides relief inside and out! Nourished uses only Magnesium Chloride in the making of it's products, which is one of the most bio-available types of Magnesium on the market. Massage into the lower abdomen, for a deep and restful sleep or over tense or painful areas of the body.
Applied topically, Magnesium can be applied directly to the area of concern, bypassing the need for digestion or risk of an upset stomach. It enters through the skin and directly into the bloodstream, meaning fast results! Best results are felt when used daily on an area of concern. Apply to lower abdomen for uses that don't have specific "areas" such as sleep or anxiety.
Magnesium is responsible for over 250 functions in our bodies and studies show that the vast majority of North Americans are deficient. Magnesium is known to relieve stress and sleep issues, muscle pain & tension, arthritis, restless legs/leg cramps, calcium deficiencies and so, so much more.
*These products have not been evaluated as a Health Product and are not intended to diagnose, treat, cure, or prevent disease.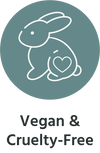 Aqua (Water), Magnesium Chloride, Helianthus annuus (Sunflower) Seed Oil, Glyceryl Stearate, Butyrospermum parkii (Shea) Butter, Glycerin, Cetearyl Alcohol, Sodium Stearoyl Lactylate, Tocopherol (Vitamin E), Xanthan Gum.

Lavender contains: Lavandula officinalis (Lavender) Flower Oil