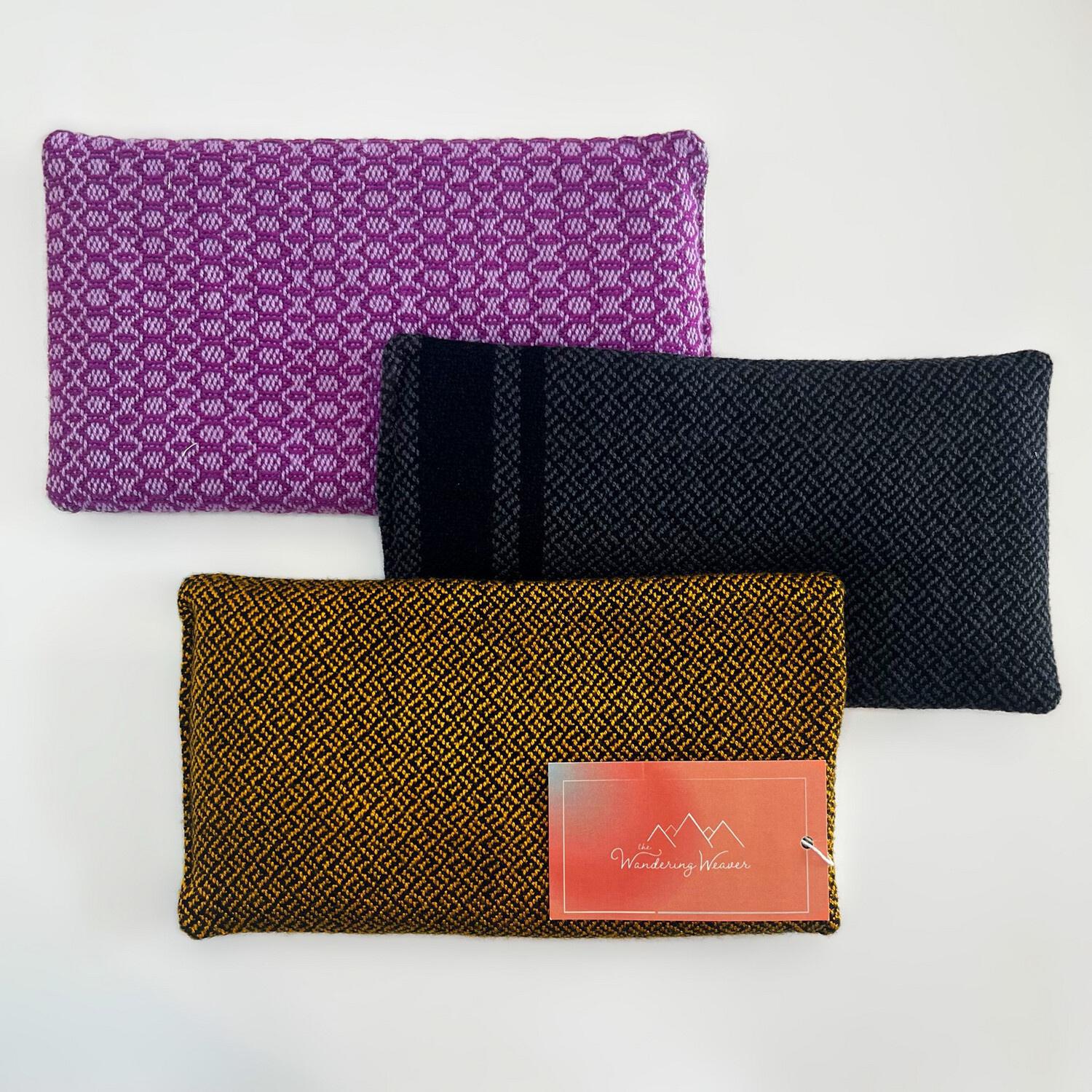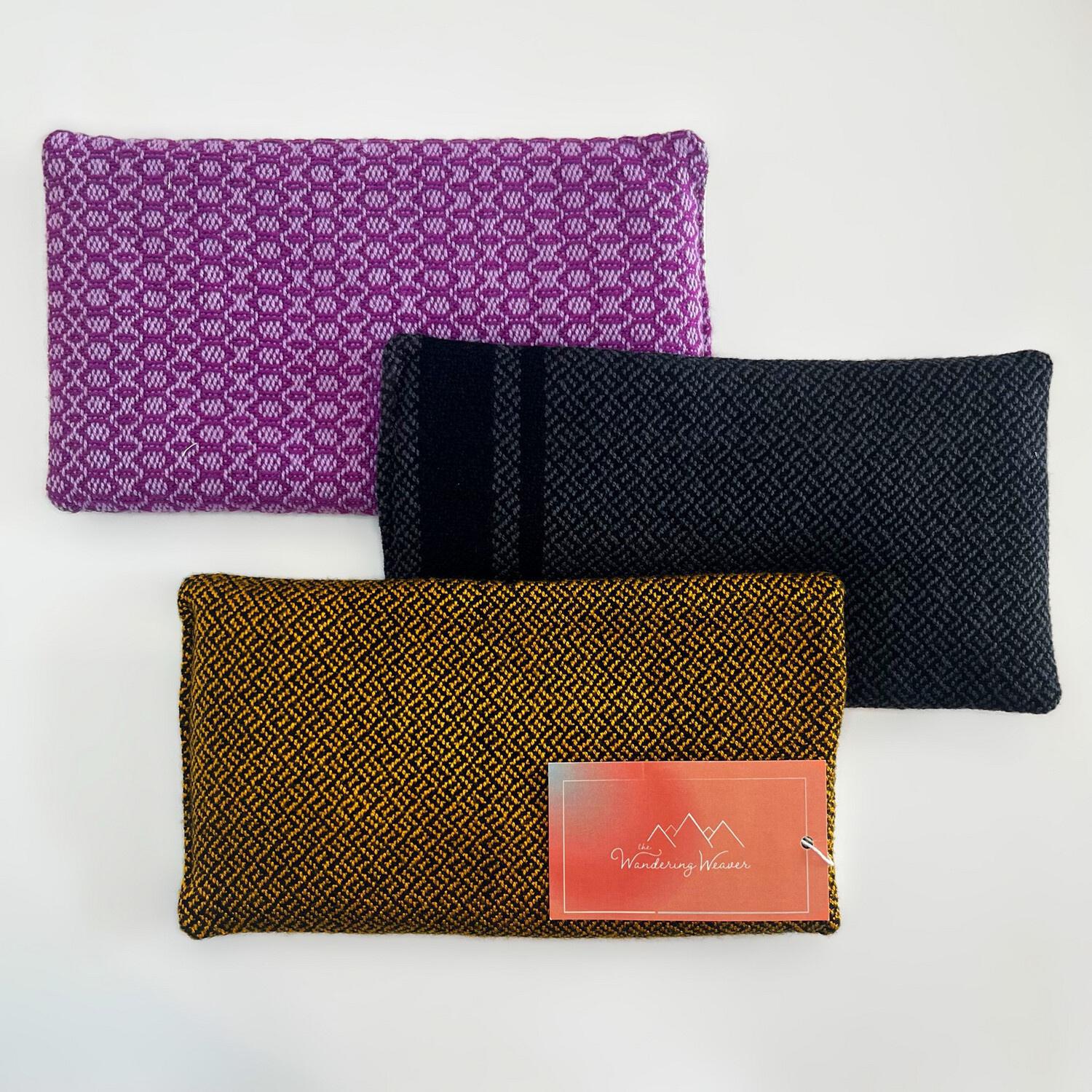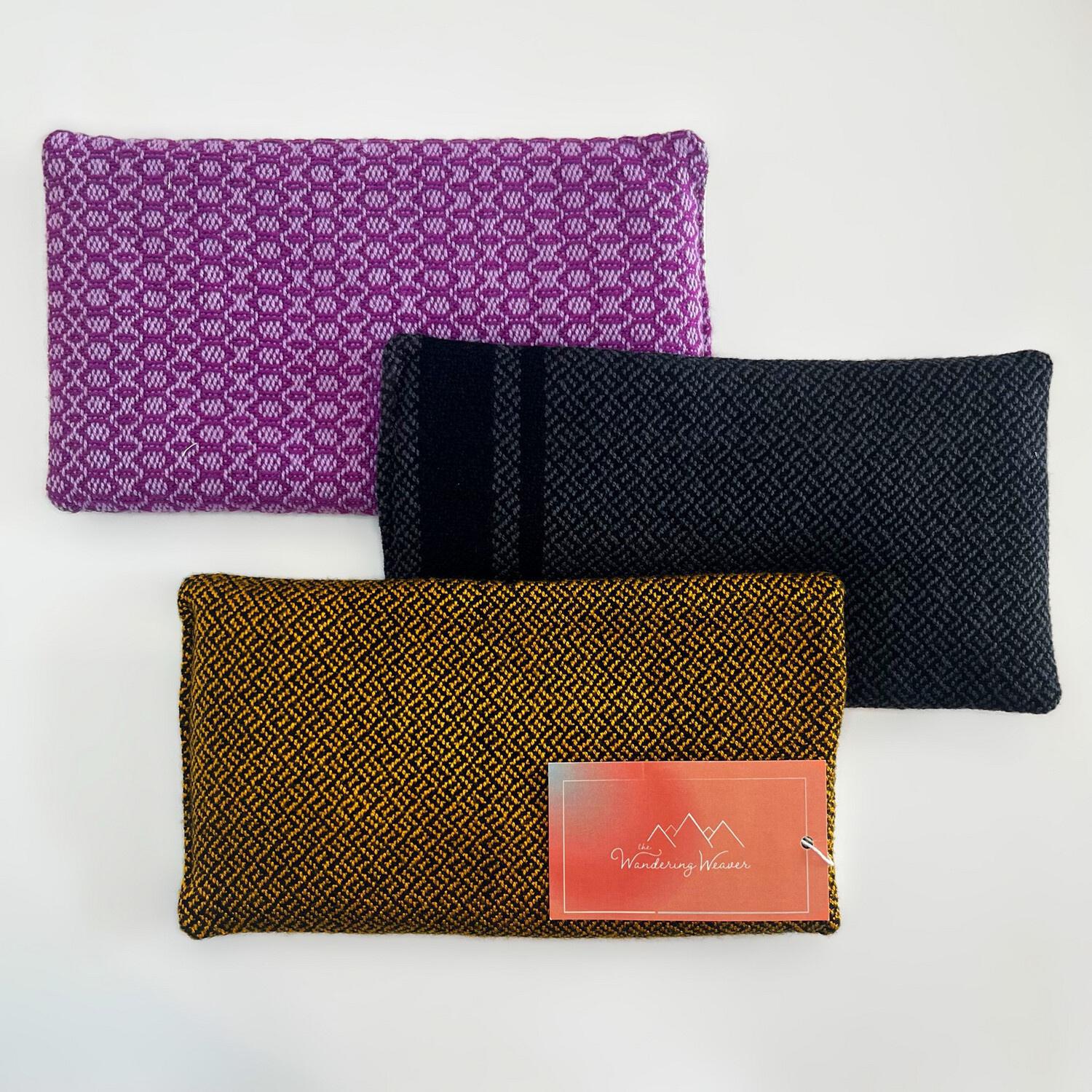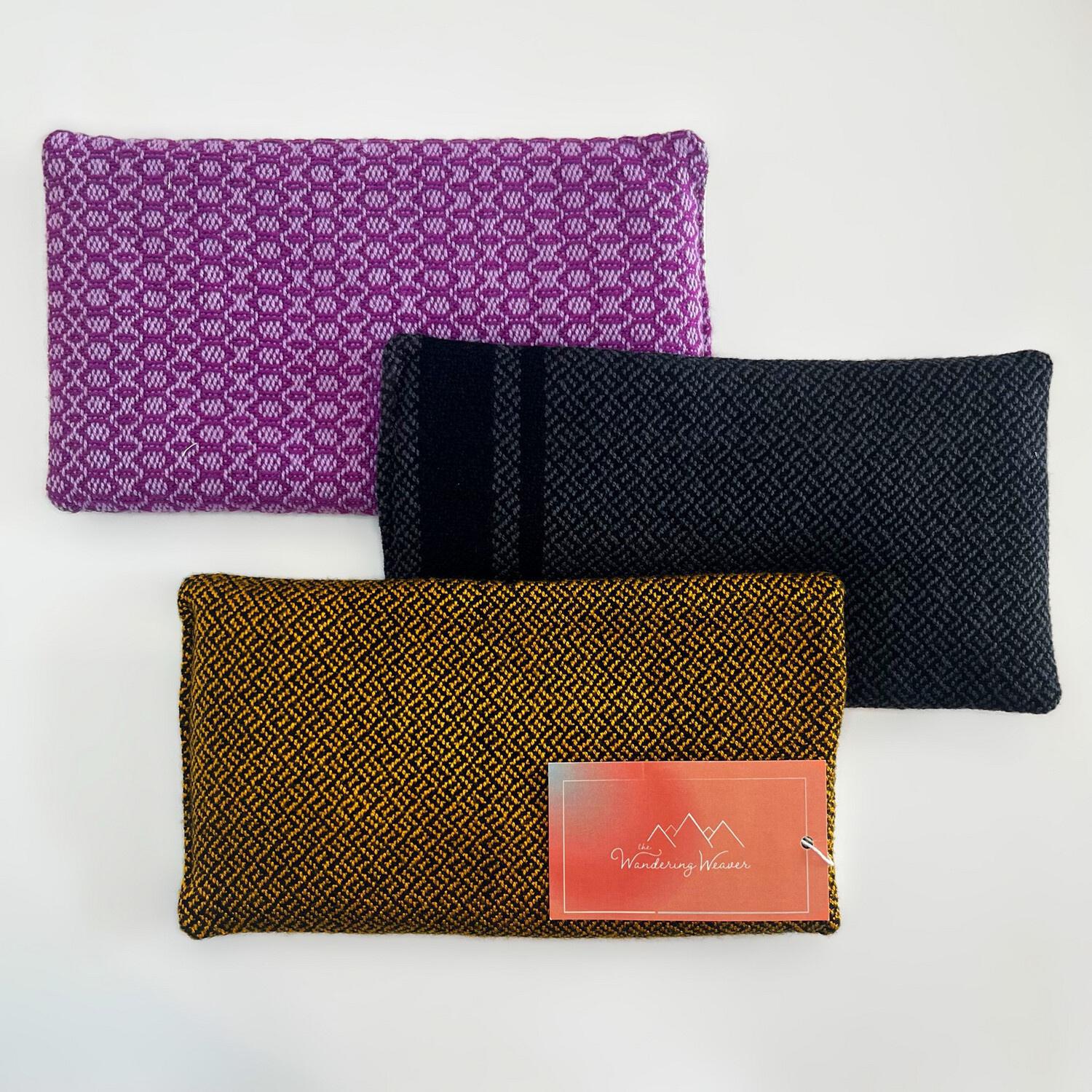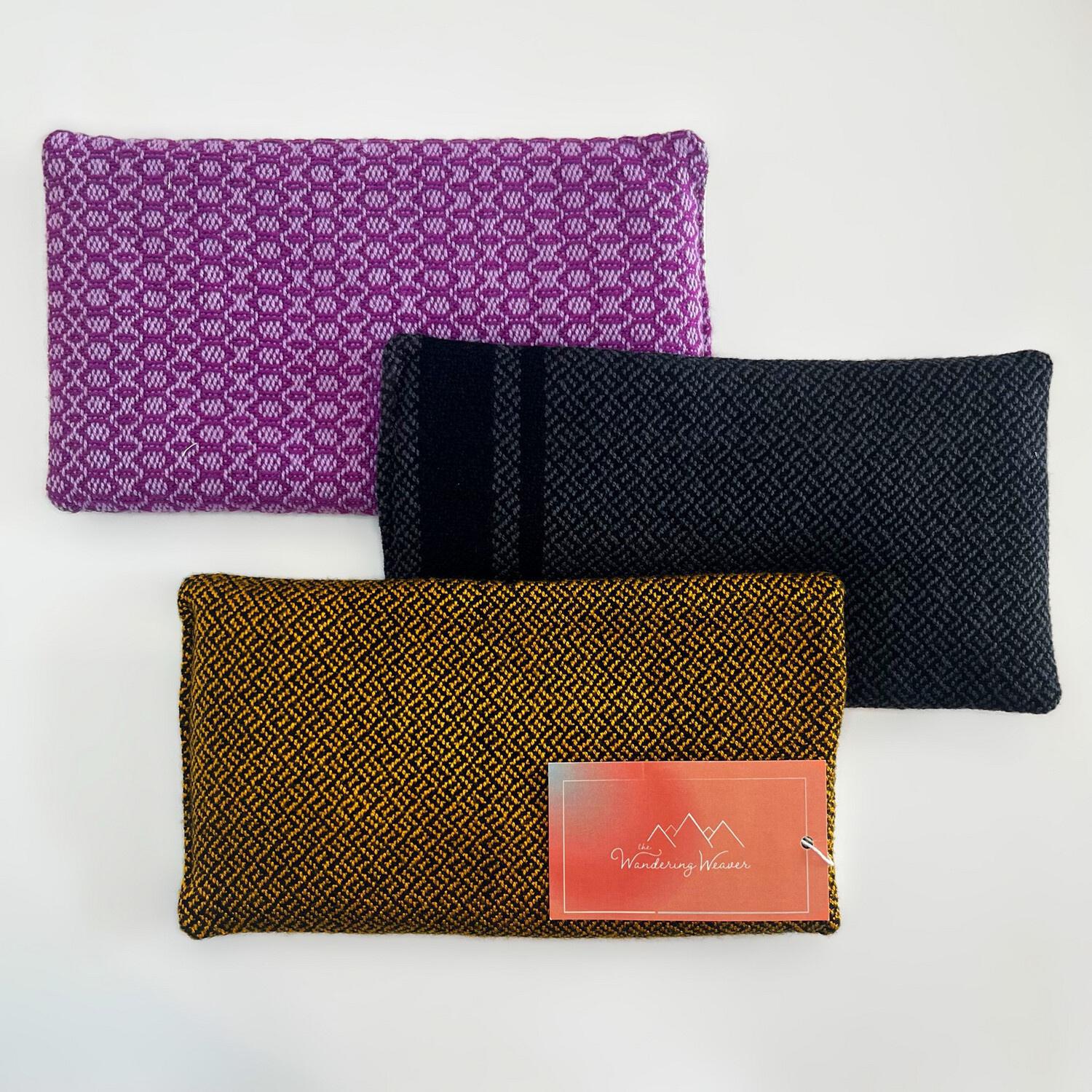 Eye Pillow - Cotton, Flax + Lavender Oil
The designer covers for these beautiful pillows are hand woven on a floor loom by Montgomery's own Wandering Weaver. With new styles arriving weekly you have to come into the store to choose your favourite.
These luxury eye pillows are filled with flax and lavender buds to help you relax and destress. They can be heated in the microwave or chilled in the freezer.