Eye Makeup Remover + Cleansing Oil
Handcrafted from 100% organic, cold-pressed botanical oils, this cleansing oil is designed to remove dirt, oil and impurities from your skin while gently loosening and striping away eye and brow make up without causing any damage or discomfort to your delicate eye area. These oils have been specifically curated to leave skin feeling soothed, nourished and hydrated and most importantly...clean!
How to use:
Pump 1-3 drops of oil on fingertips. Massaging onto eye area to gently remove eye and brow make up. Add water to emulsify the product. Pay special attention to eye lashes and eye brows. Wipe away residue with our Hemp Makeup removal pads and continue on to your regular cleanser. Do not get directly in eyes.
Key Ingredients + Benefits
Organic Sunflower Oil has high amounts of Vitamins A,B,D and E as well as minerals, lecithin and unsaturated fatty acids which are all great for your skin.
Organic Sweet Almond Oil is an excellent emollient and is known to soften and recondition the skin. High in Vitamin D and proteins as well as Linoleic acid, which all help skin retain moisture as well as treating dry, irritated skin.
Organic Golden Jojoba Oil is rich in Vitamin E and leaves skin healthy and glowing. It is also anti-inflammatory and can be used to treat dryness in the skin as well as help repair damaged skin.
60 ml recyclable glass bottle and pump dispenser
Not recommended for those with a tree nut allergy
Bottles left in direct sunlight may lighten in colour over time due to the natural botanical oils used. To maintain beautiful golden colour, please store in a cool dark place out of direct light.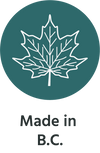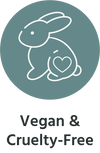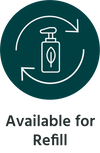 Helianthus Annuus (Sunflower) Oil* , Prunus Amygdalus Dulcis (Sweet Almond) Oil* , Simmondsia Chinensis (Golden Jojoba) Oil*, Tocopherol (Vitamin E). *100% Organic Ingredient