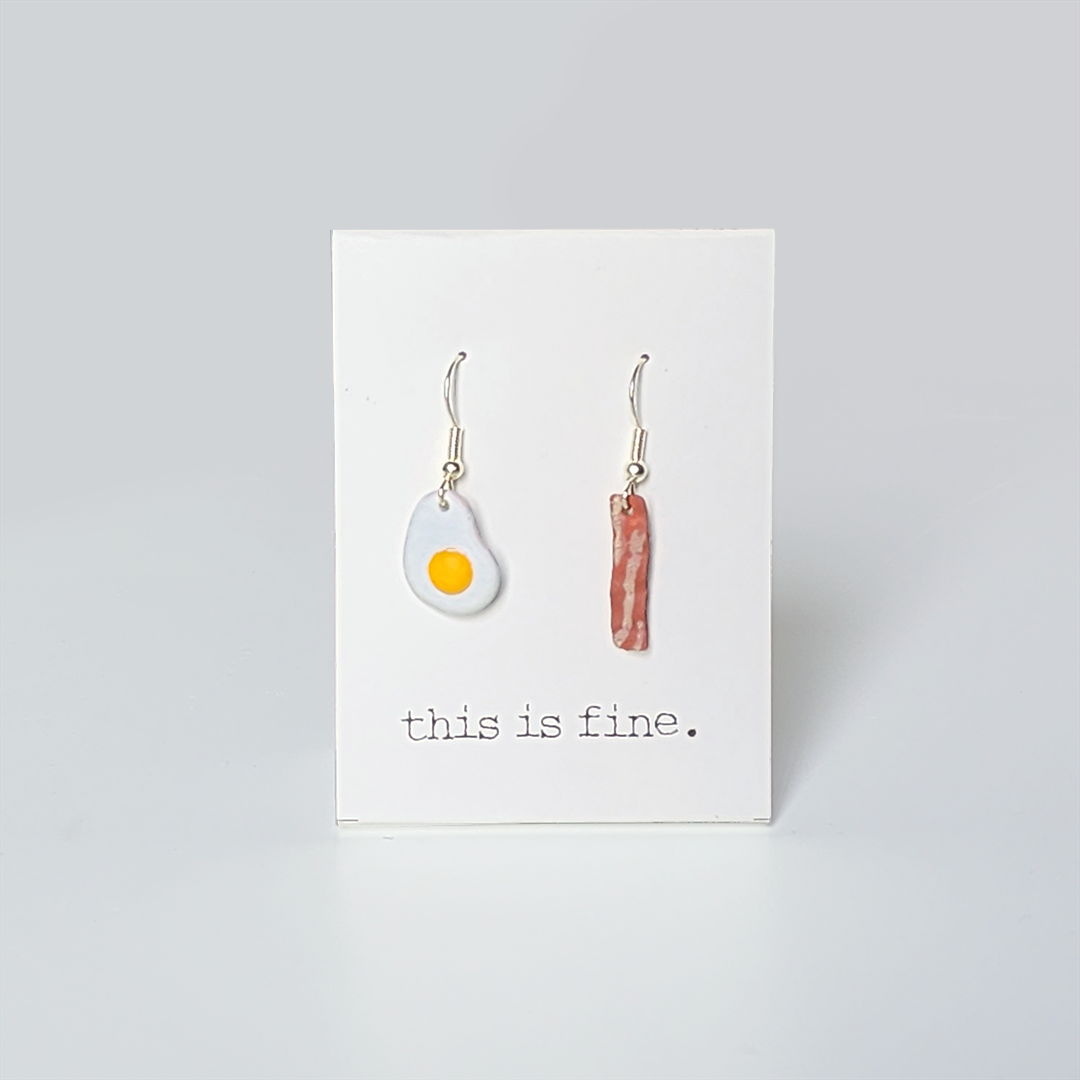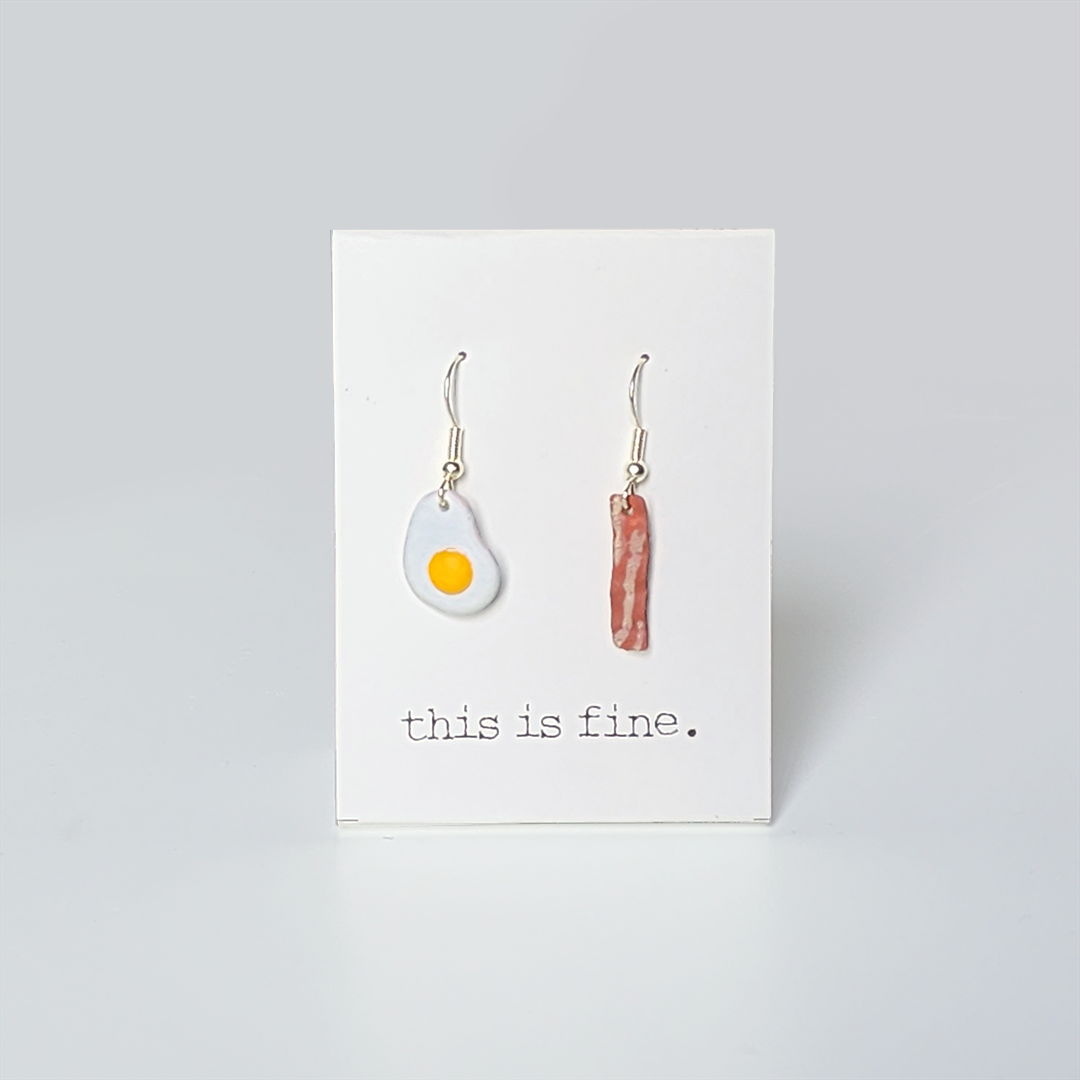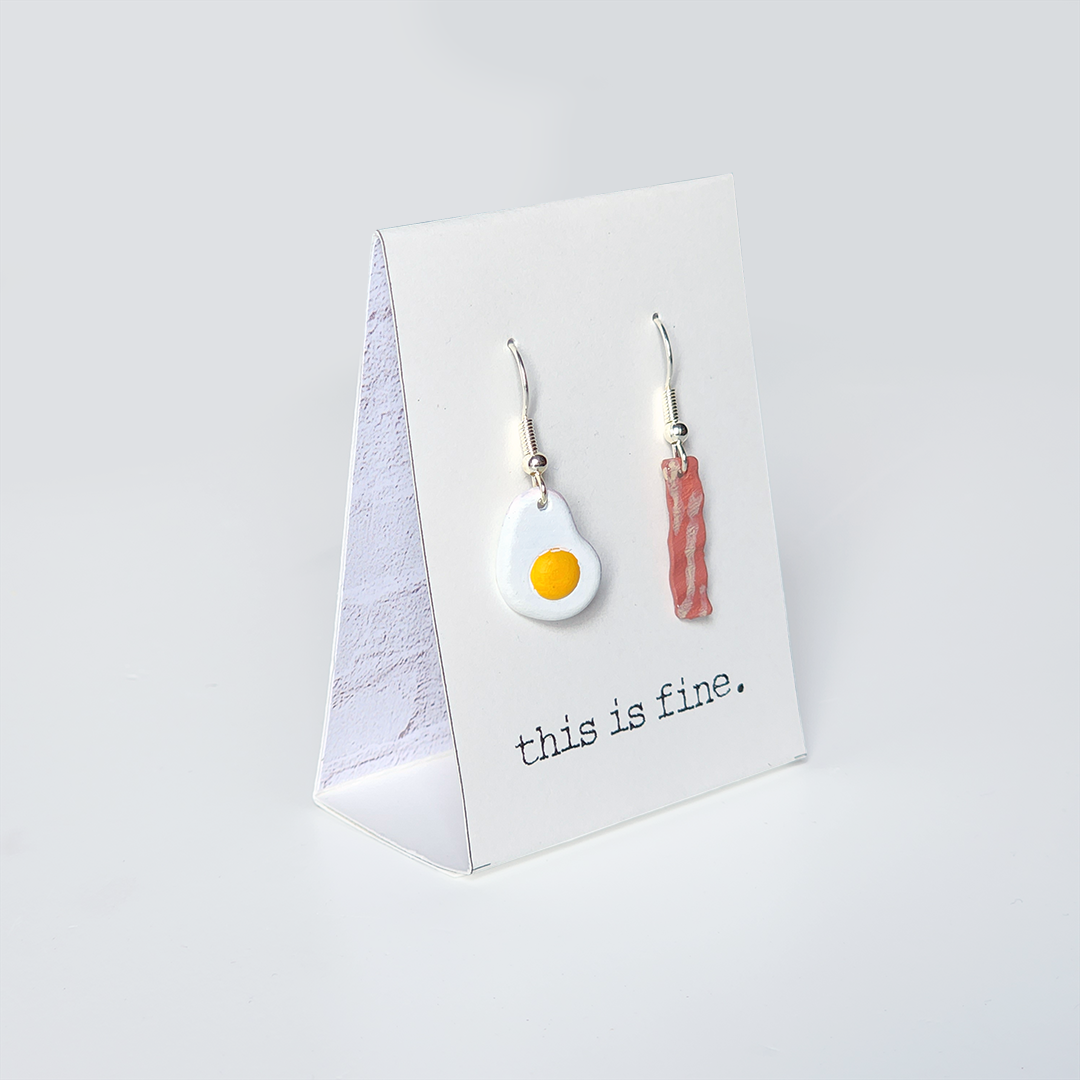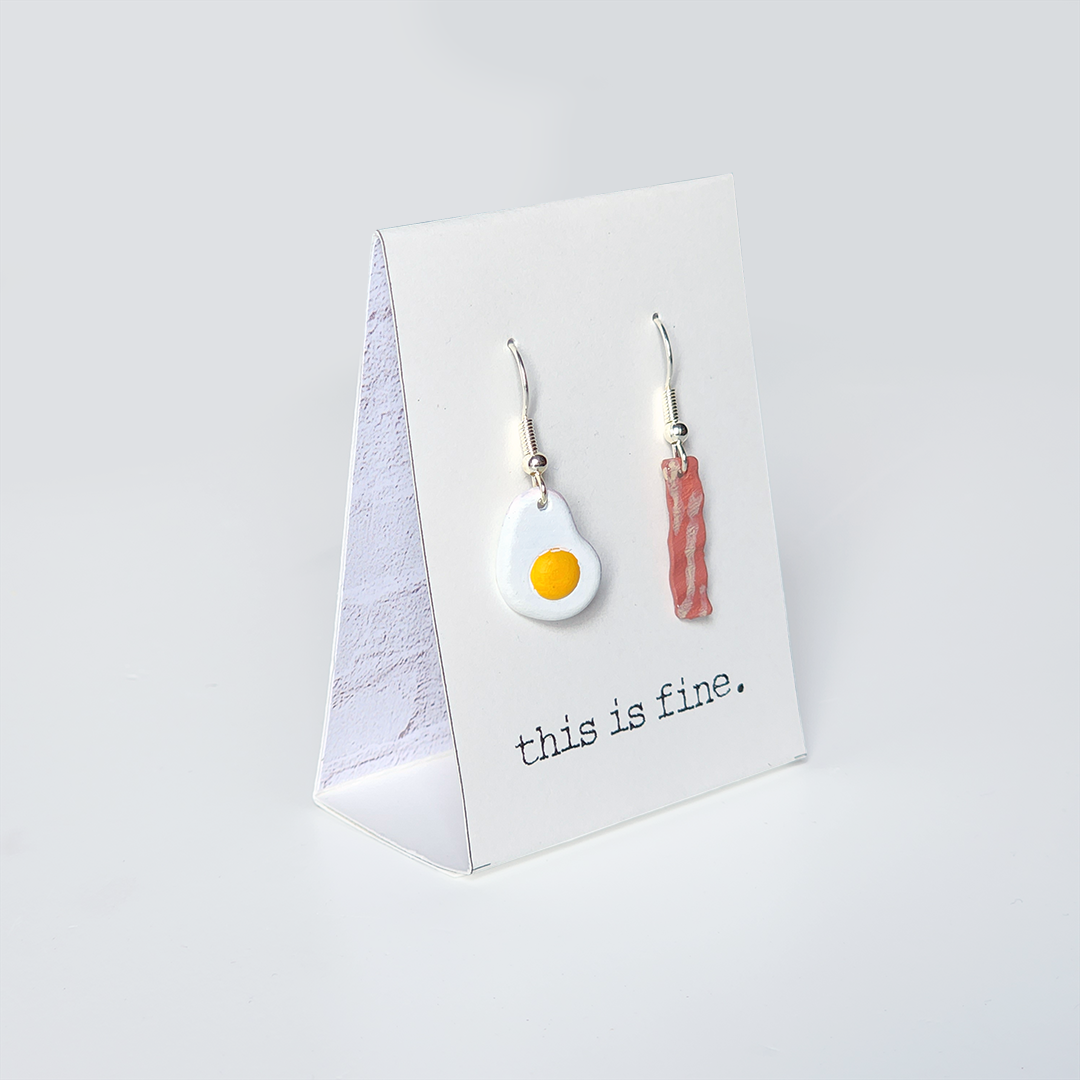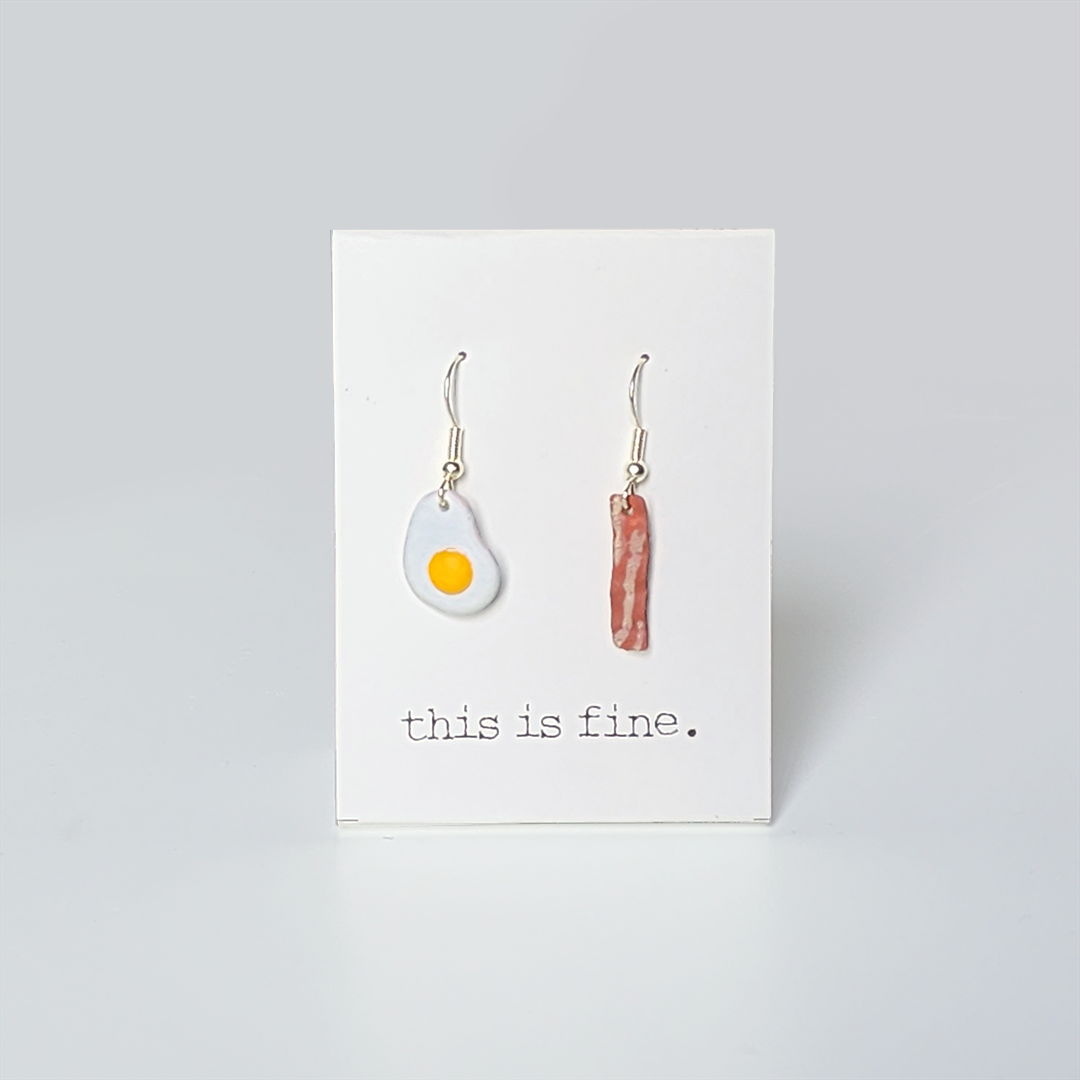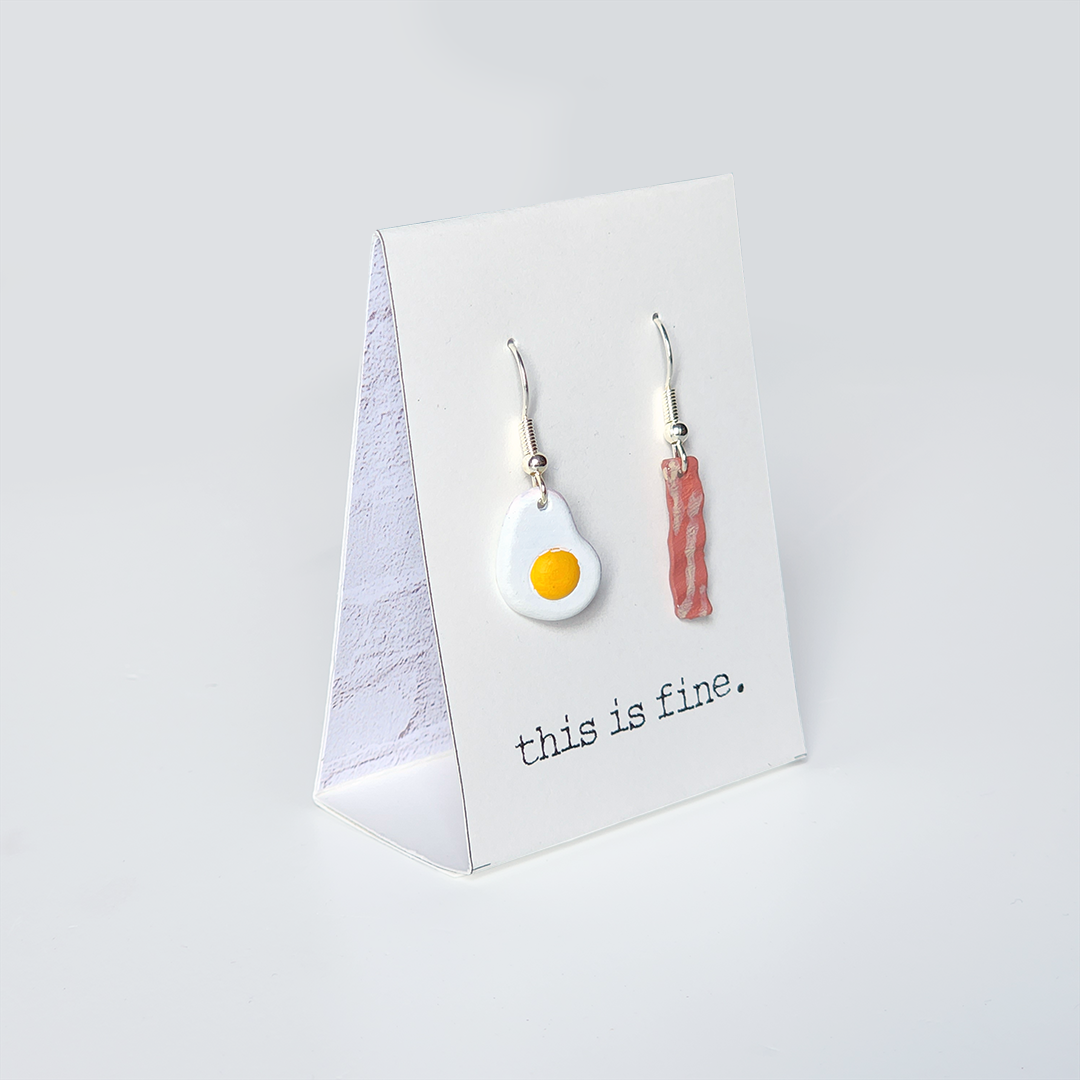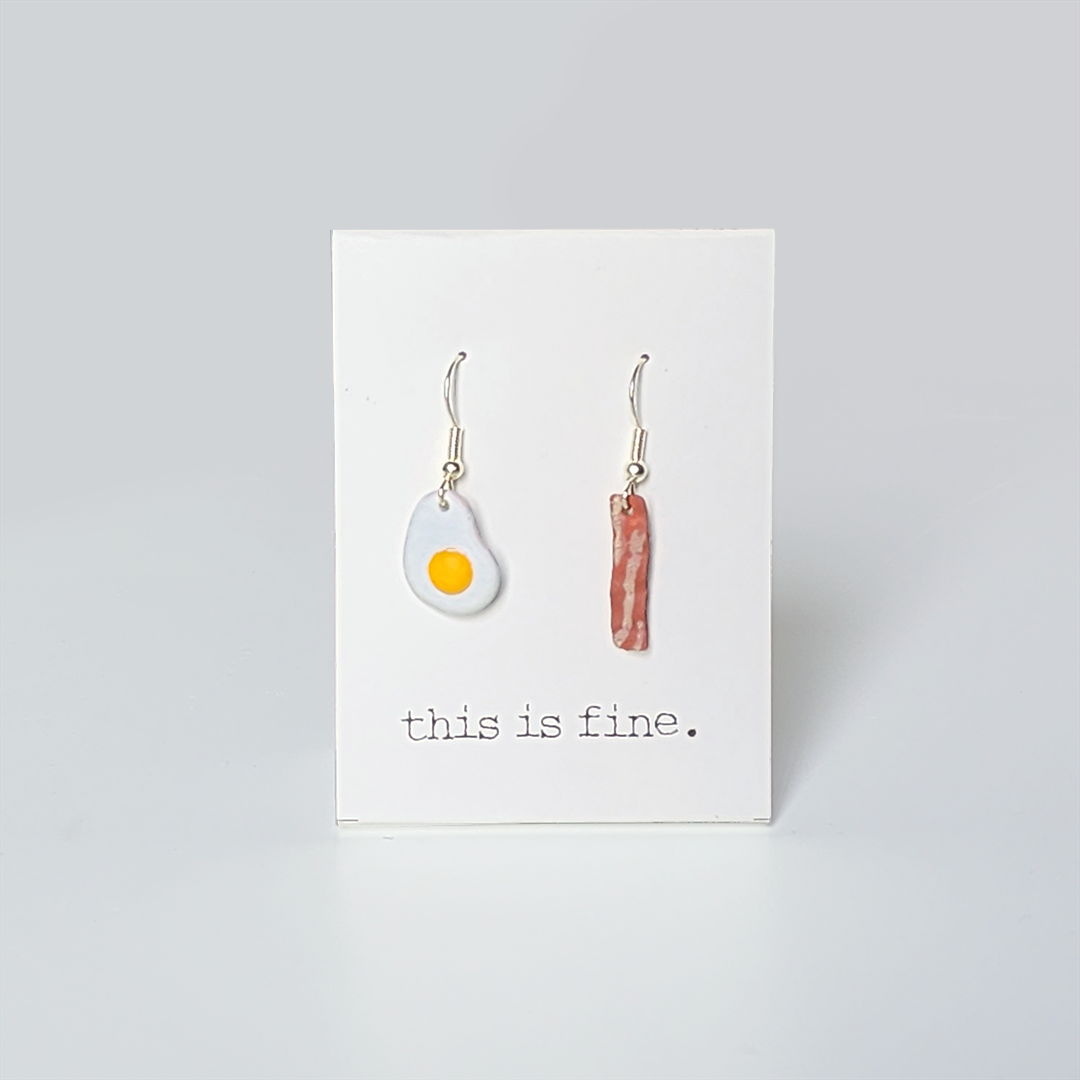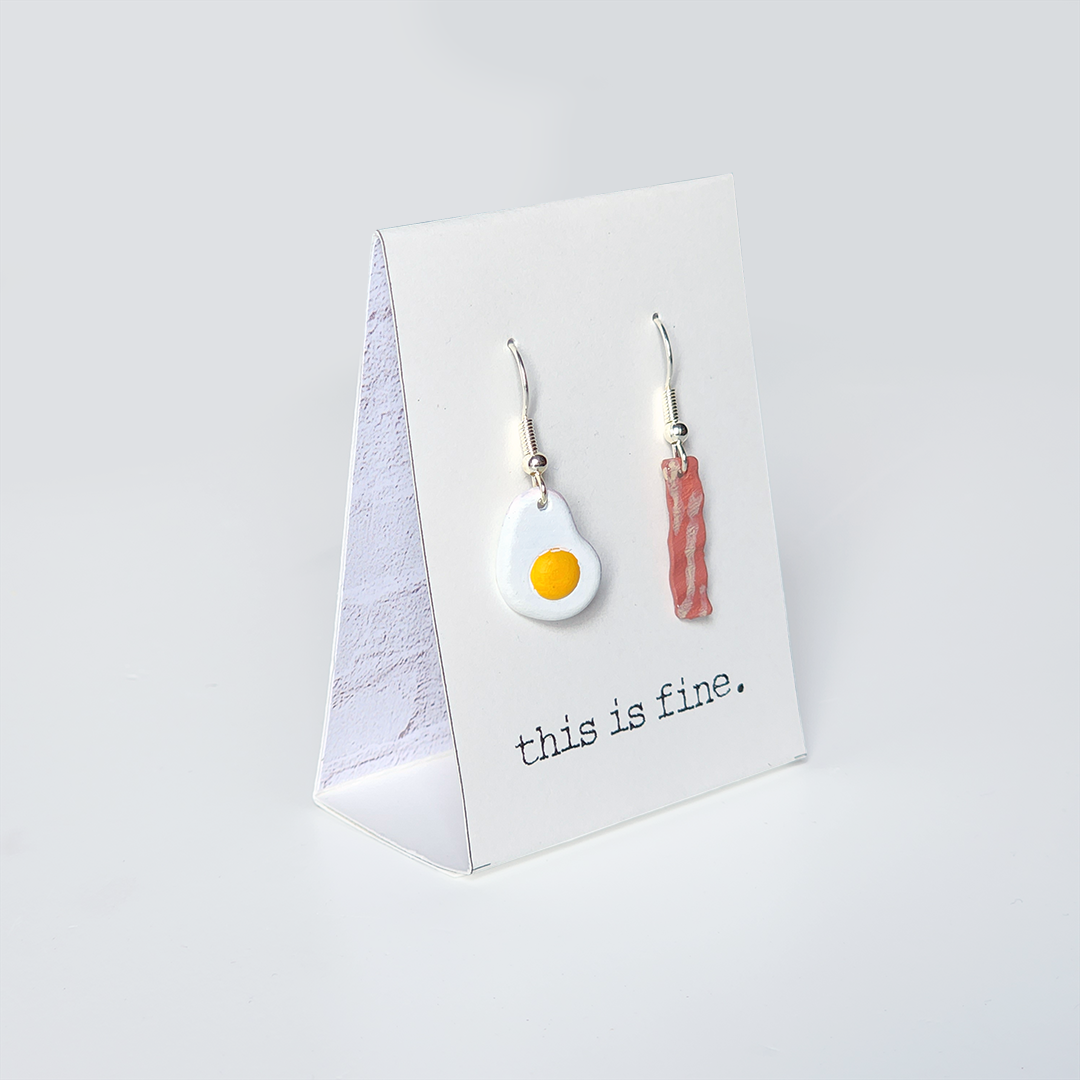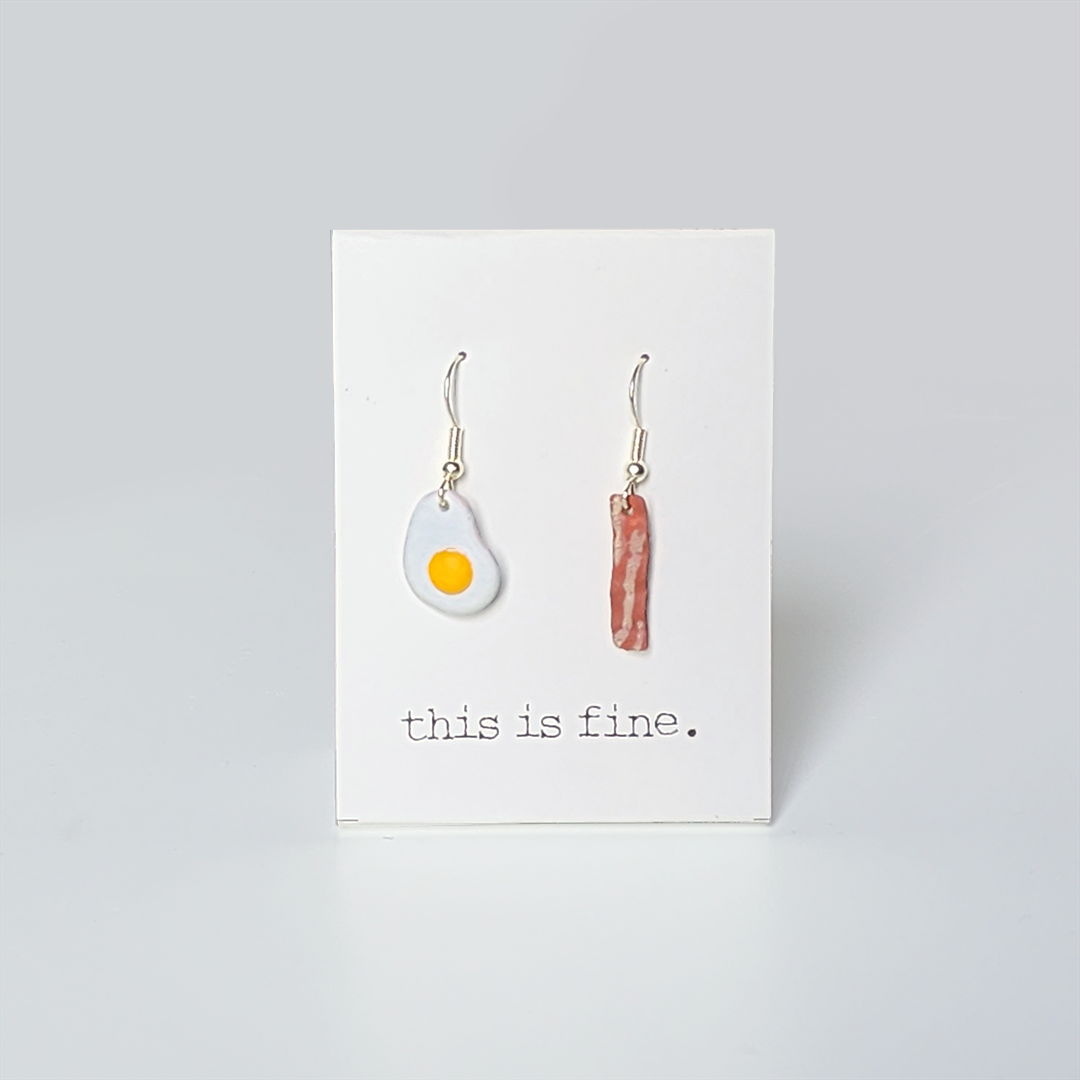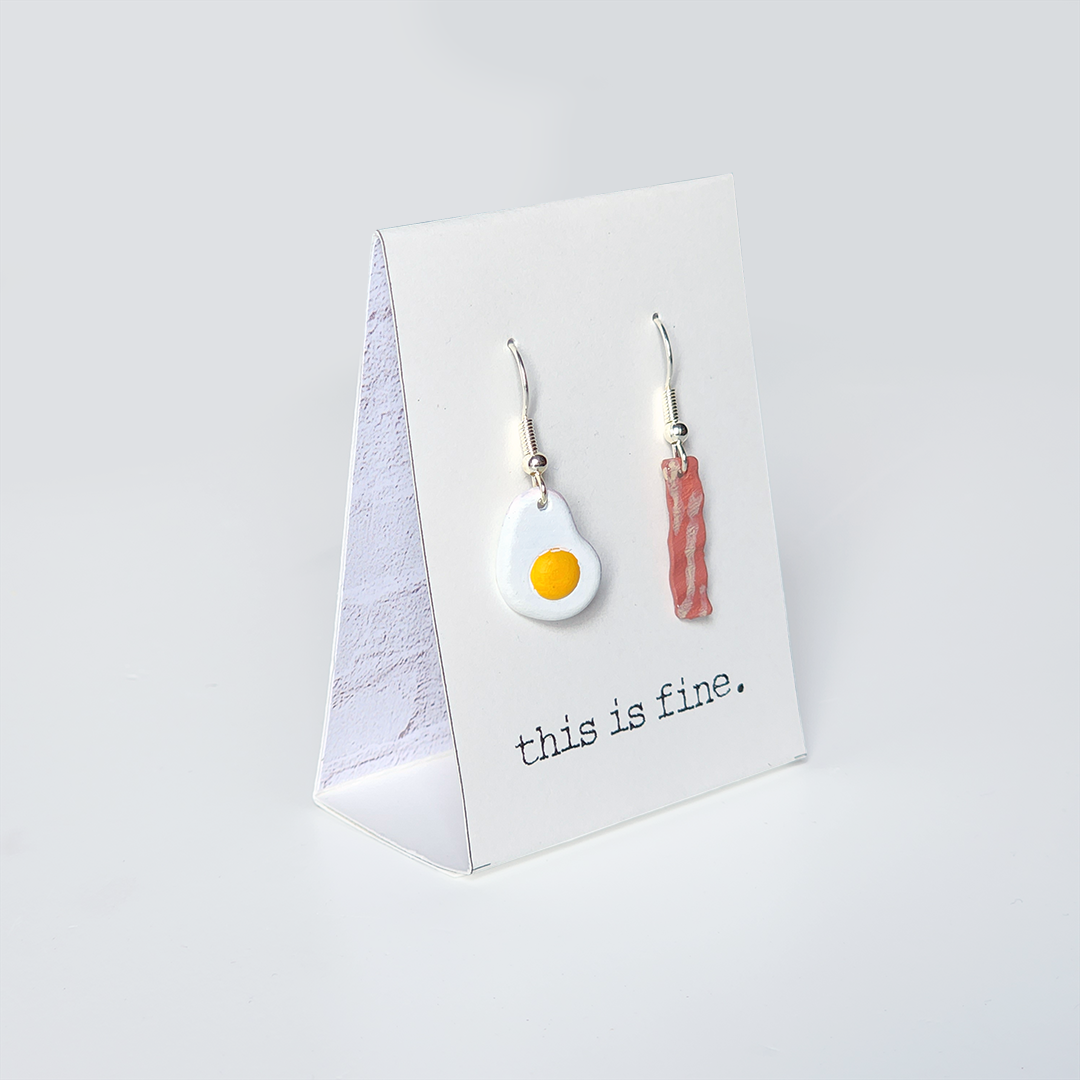 Earrings | 🥓 Brunch of Champions
The perfect distraction from the existential dread 🥲
Features:
Detailed Design: Each earring is crafted with precision using 3D printing technology.
Vibrant Colors: We hand-paint every earring, ensuring that each piece is a work of art.
Lightweight and Comfortable: Crafted from lightweight materials, these earrings are designed for all-day comfort.
Bold and Playful: Perfect for every vibe, from cringe to unhinged. They're a conversation starter whether you want to talk to people or not.
Specifications:
Material: High-quality resin
Size: Approx. 1.5 inches (3.8 cm) in length
Closure: Hypoallergenic hooks for sensitive ears
Care Instructions:
To maintain the vibrant colors and quality of your earrings, gently wipe them clean with a soft cloth. Avoid exposing them to excessive moisture or direct sunlight.