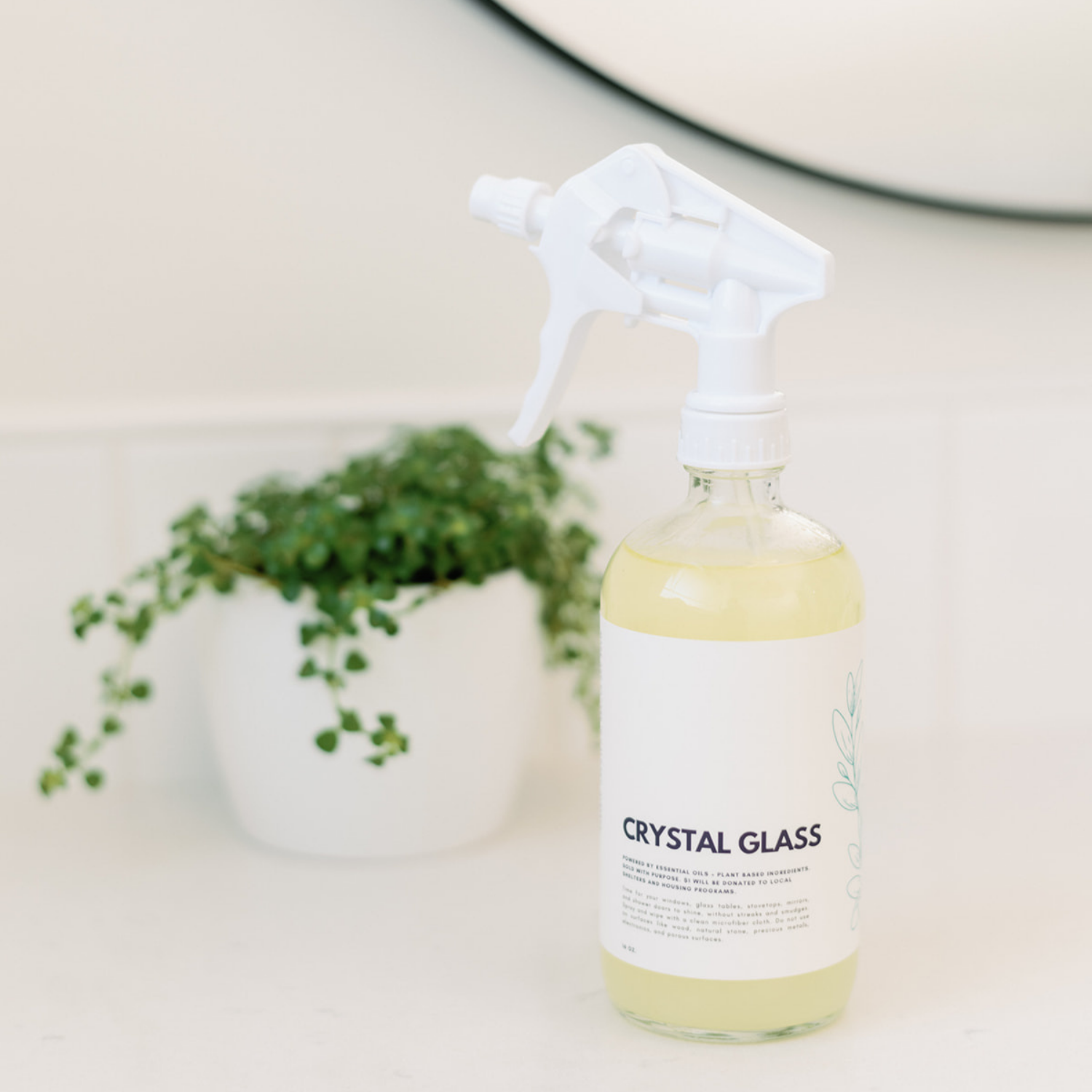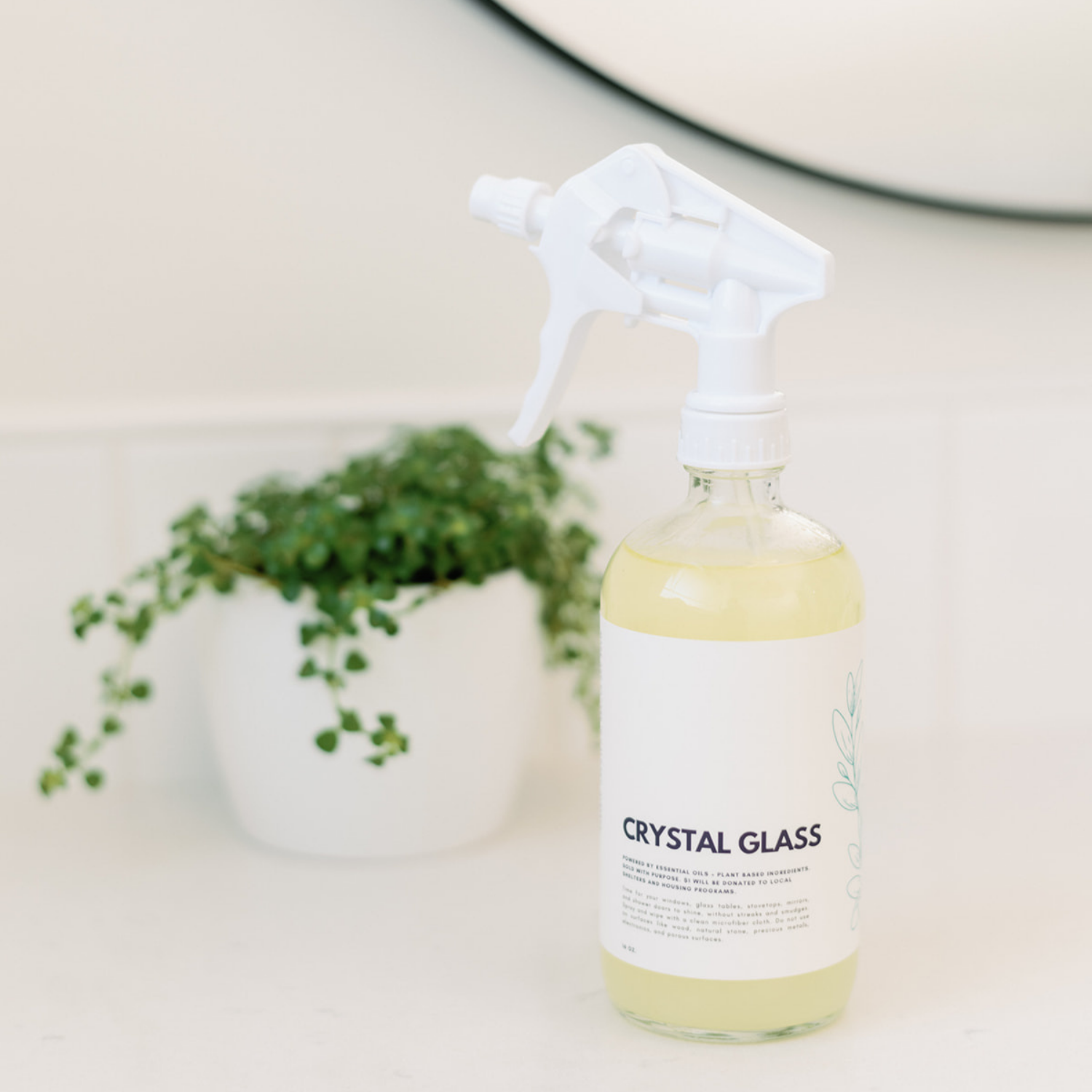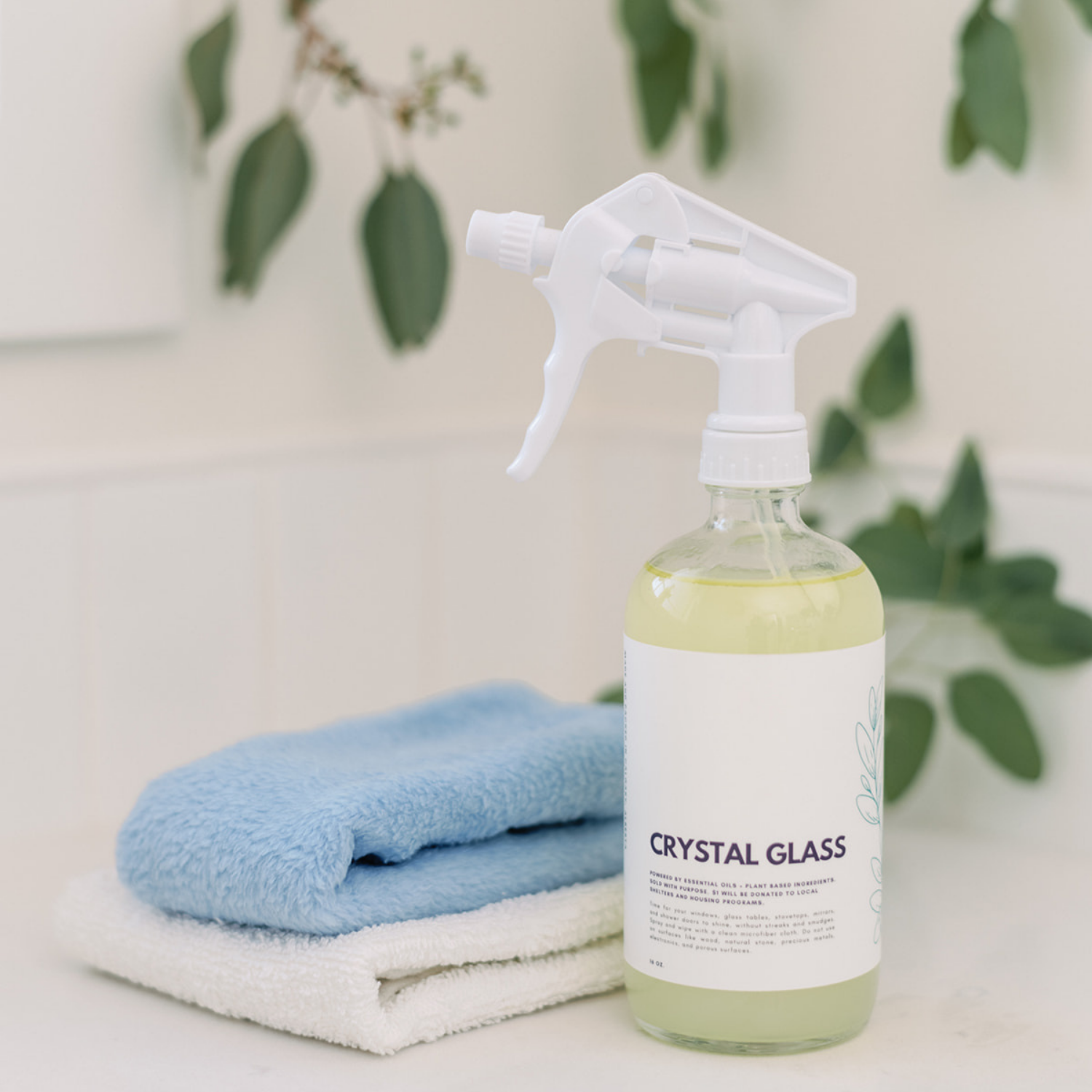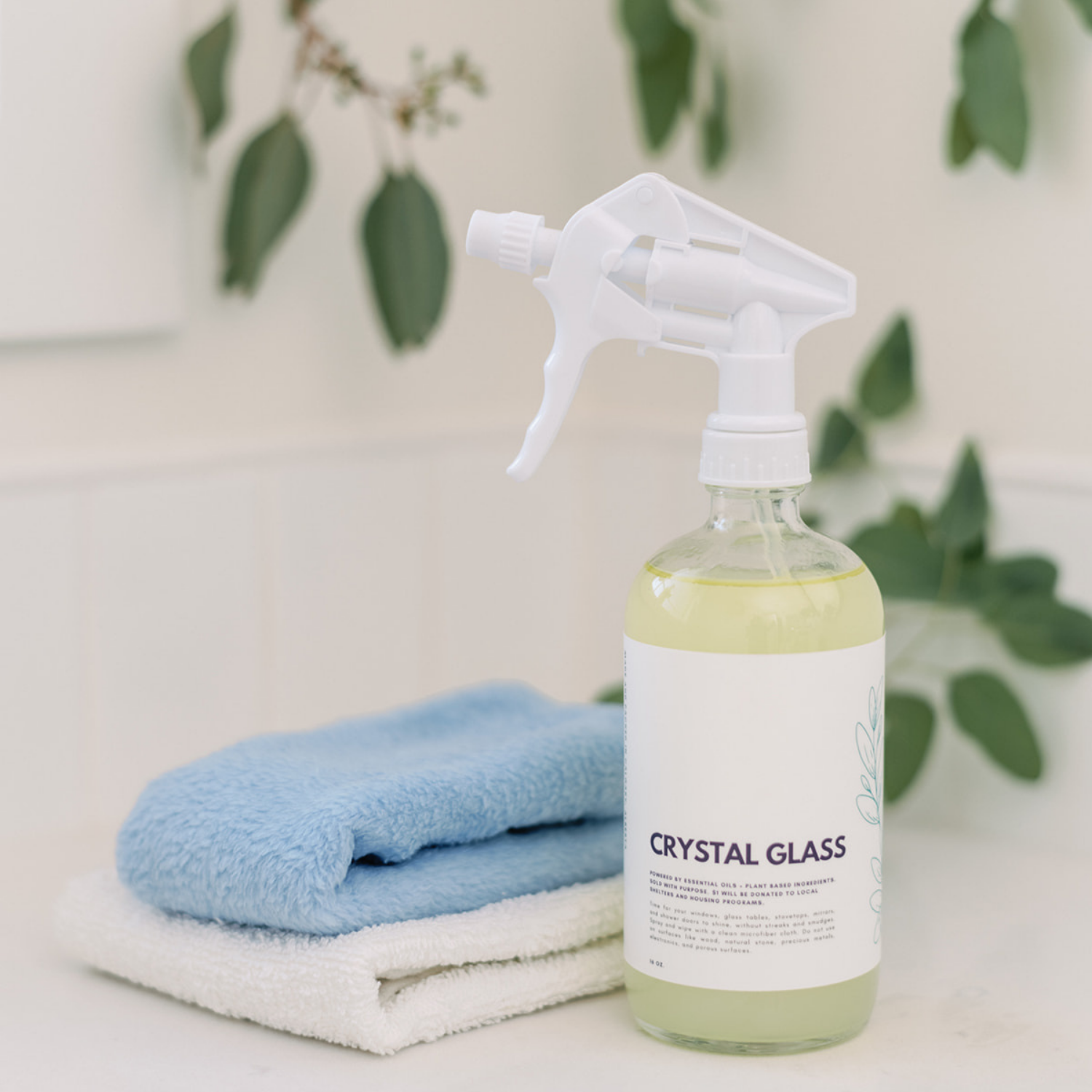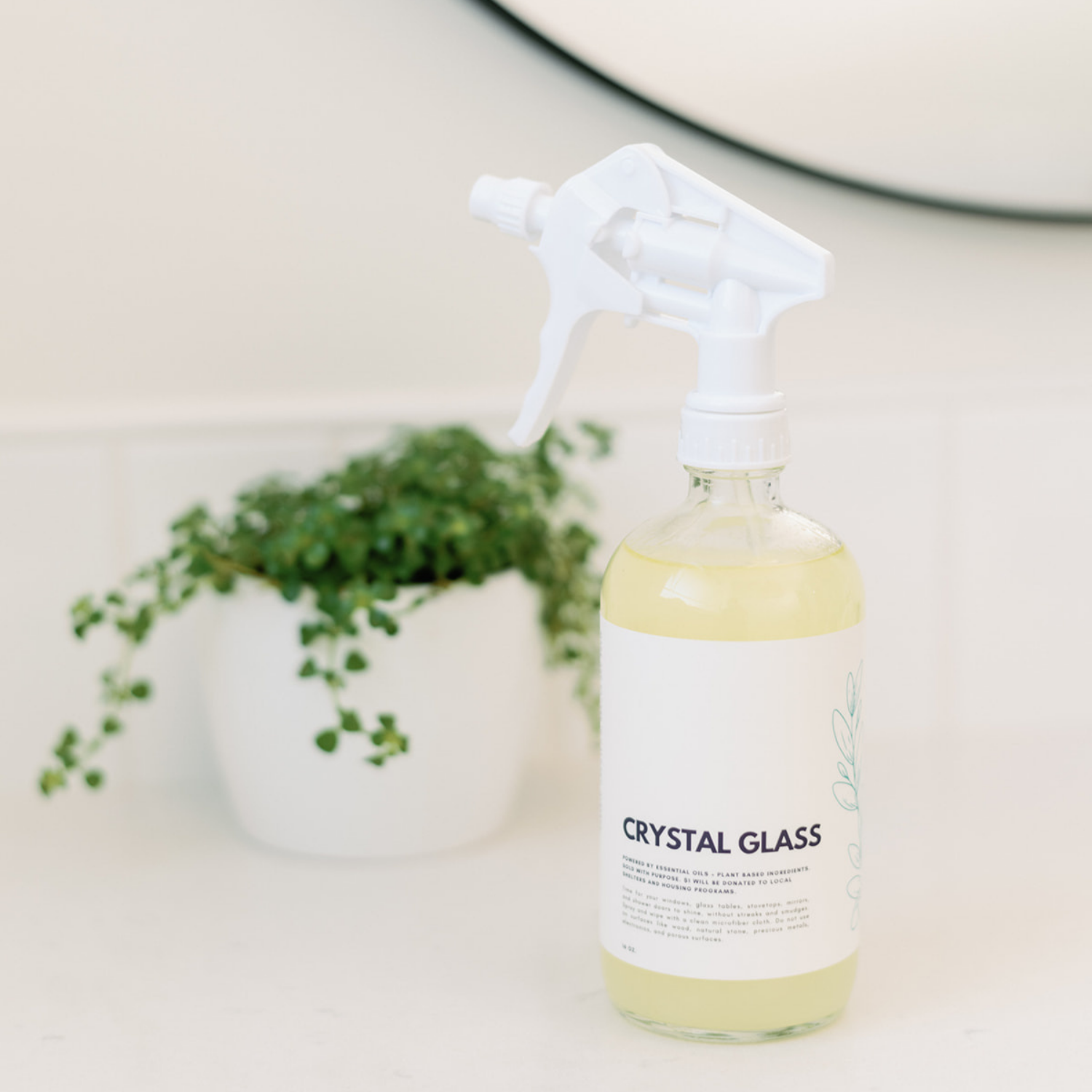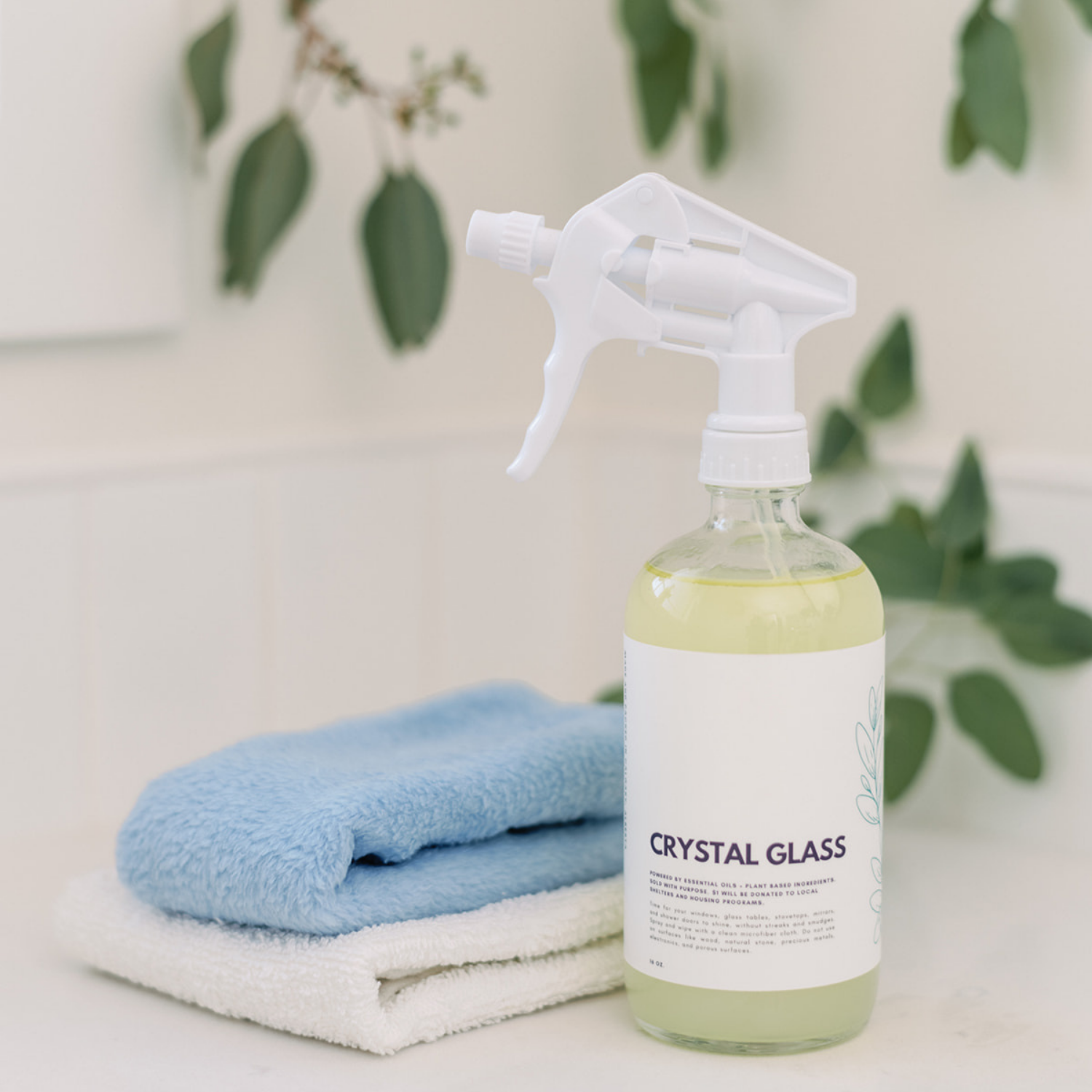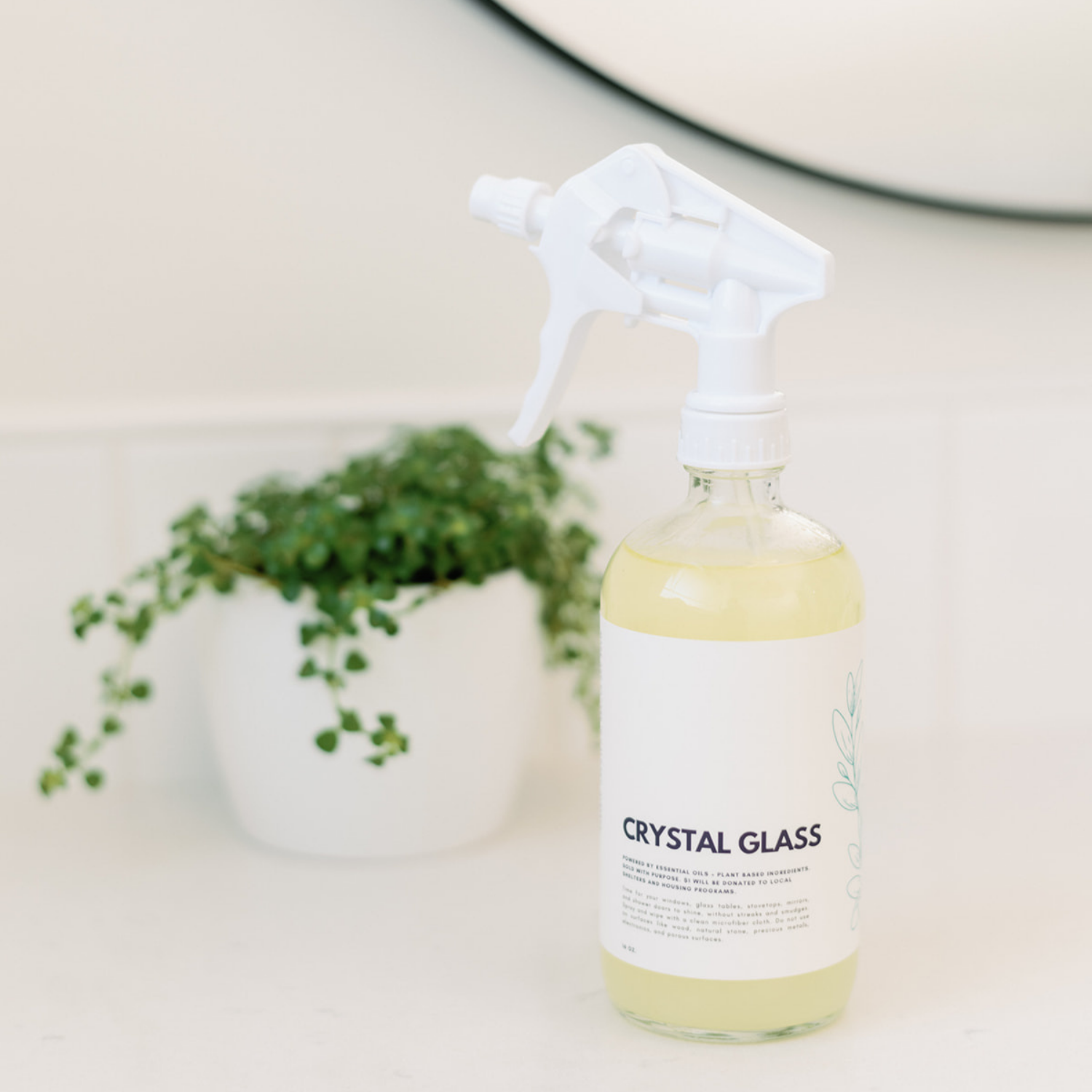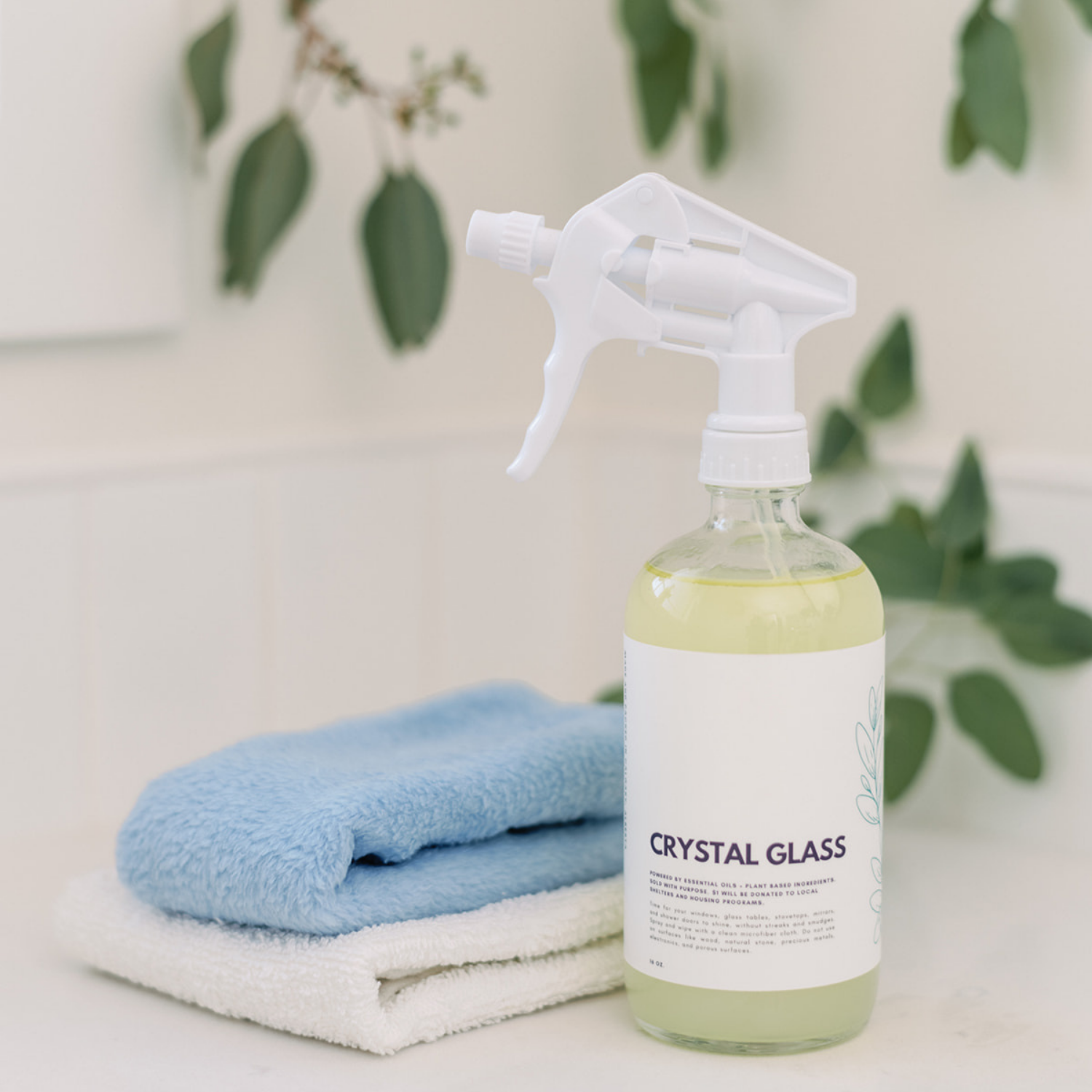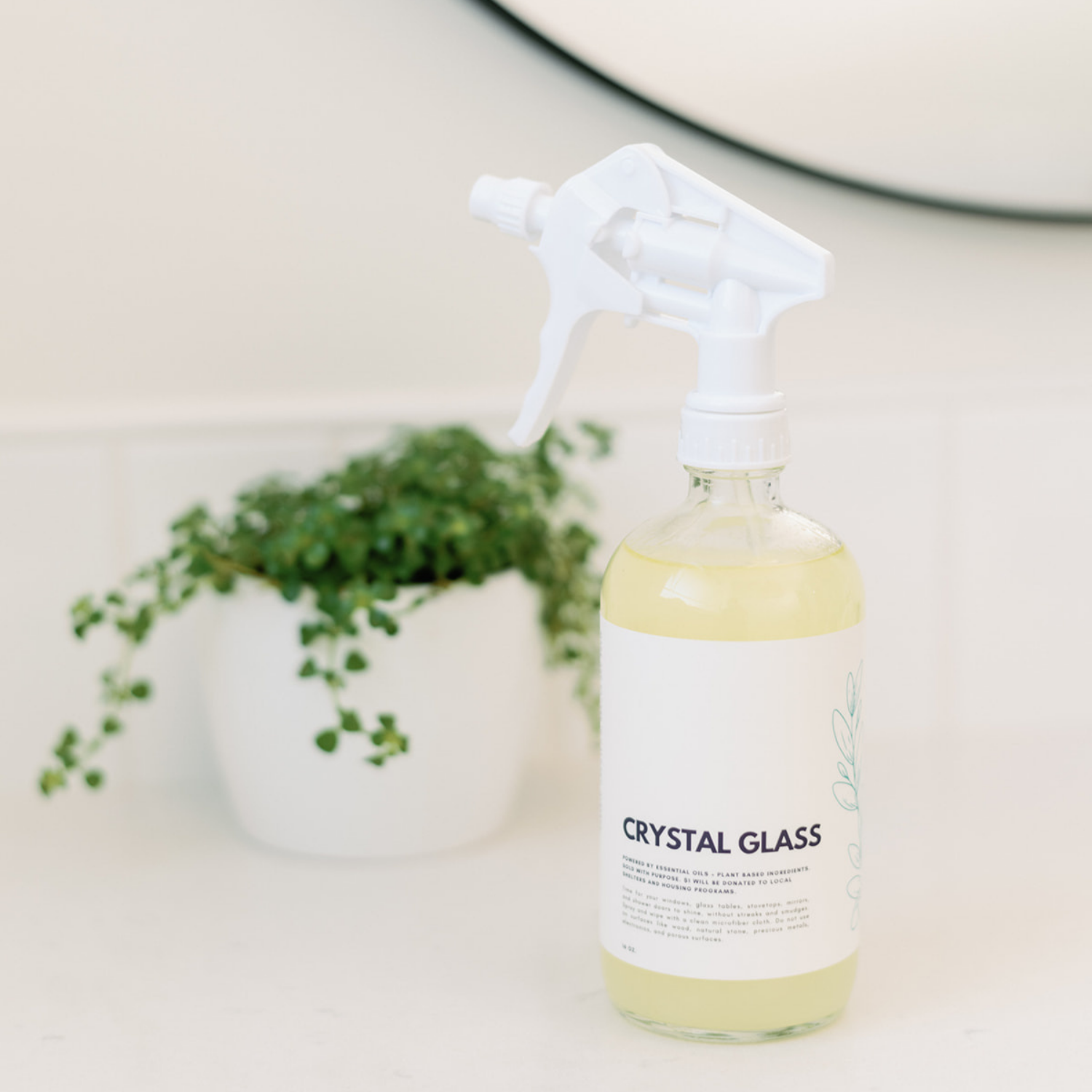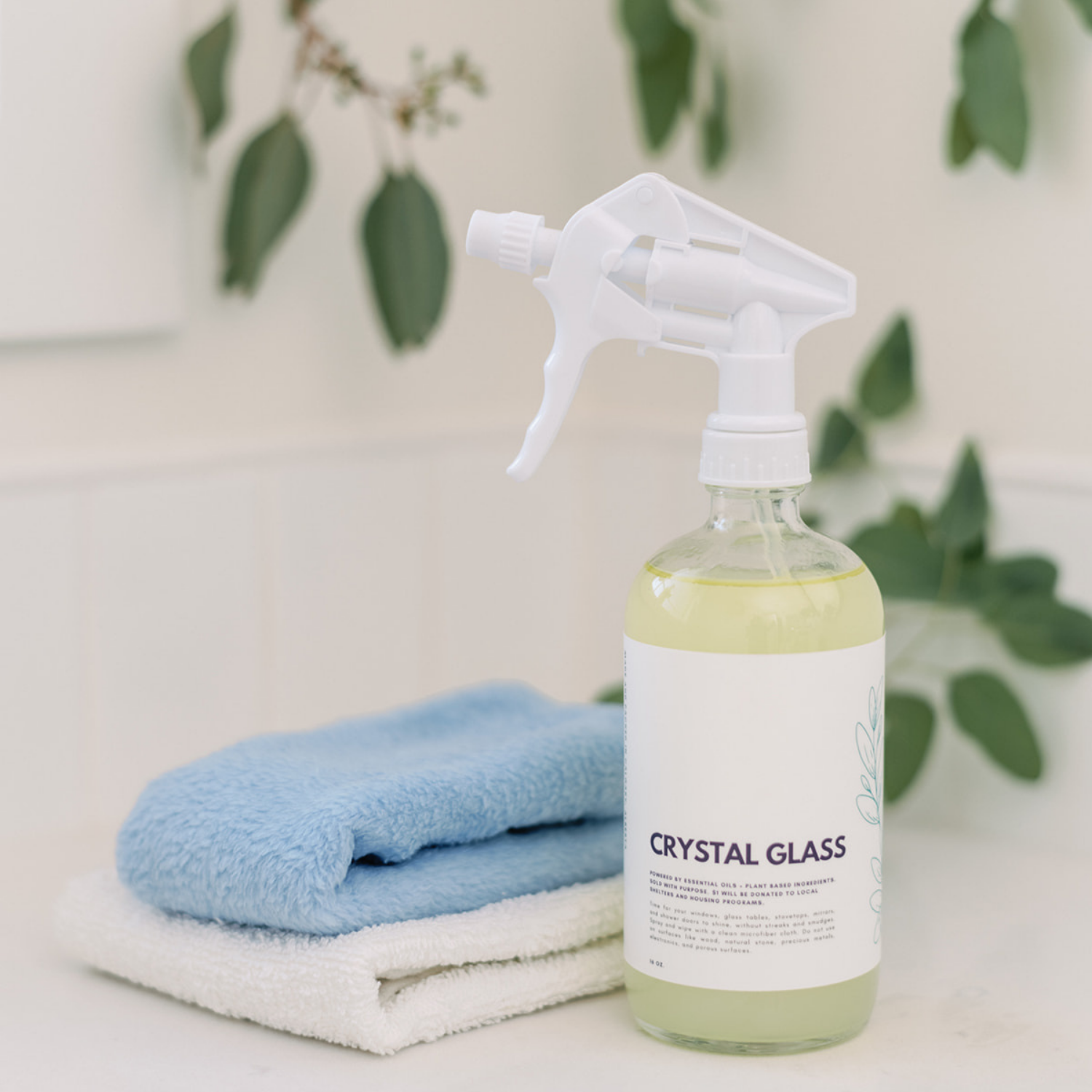 Time for your windows, glass tables, stovetops, mirrors, and shower doors to shine, without streaks and smudges. An ammonia free glass cleaner whose secret ingredient is grain alcohol sourced from a local Calgary distillery! Let the light in as you clean to the refreshing scent of a minty cocktail. You can even use Crystal Glass as an after-shower spray to prevent soap scum build-up!

Spray and wipe - top to bottom - with a clean cloth. Do not use on surfaces like wood, natural stone, precious metals, electronics and porous surfaces.

16oz glass spray bottle.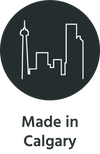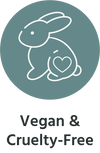 distilled purified water, grain alcohol, acid acetate, polysorbate 20, eucalyptus globulus, citrus sinensis (orange), mentha piperita (peppermint). As this is a plant based product, settling may occur; you may see a difference in colour and scent in each batch as ingredients vary from crop to crop.