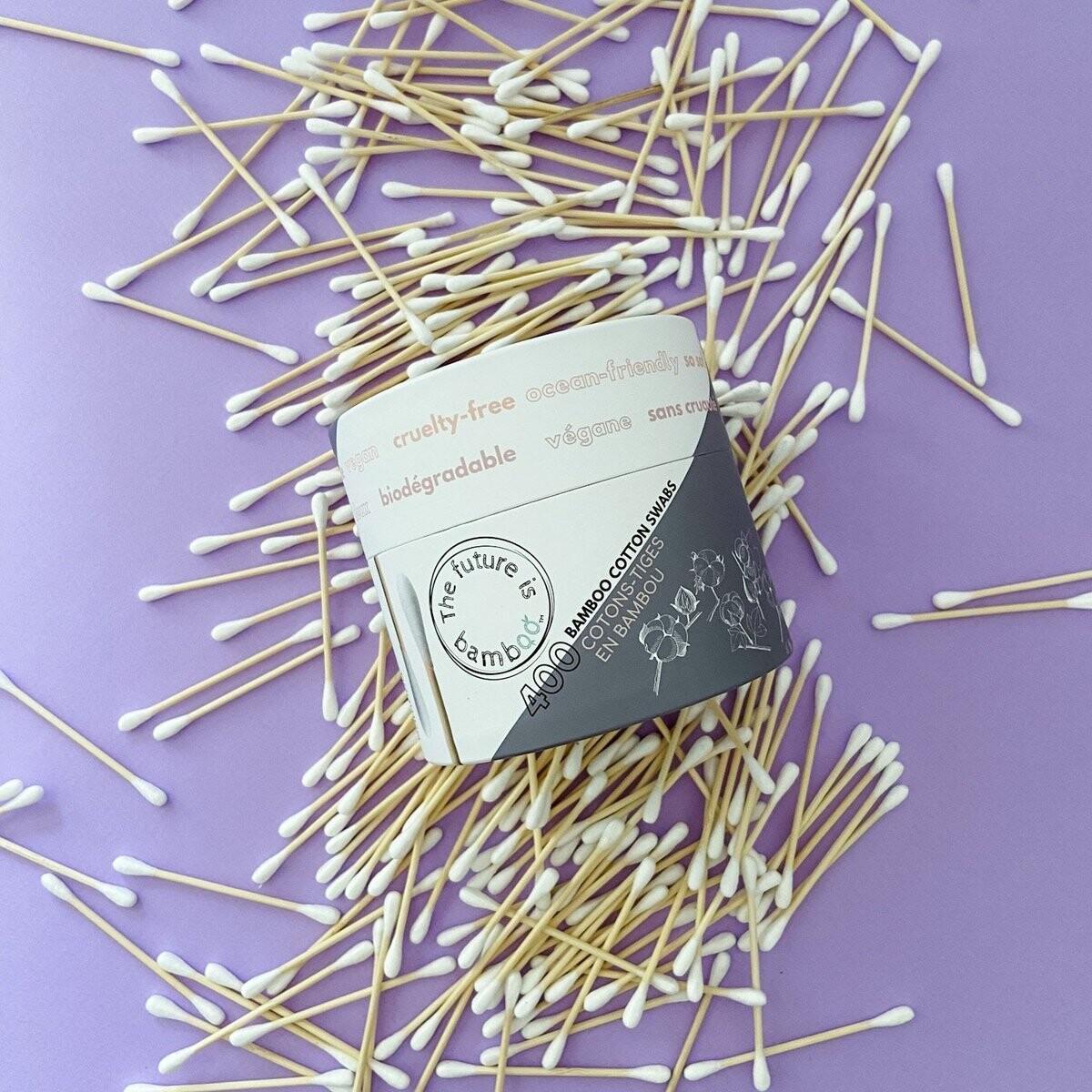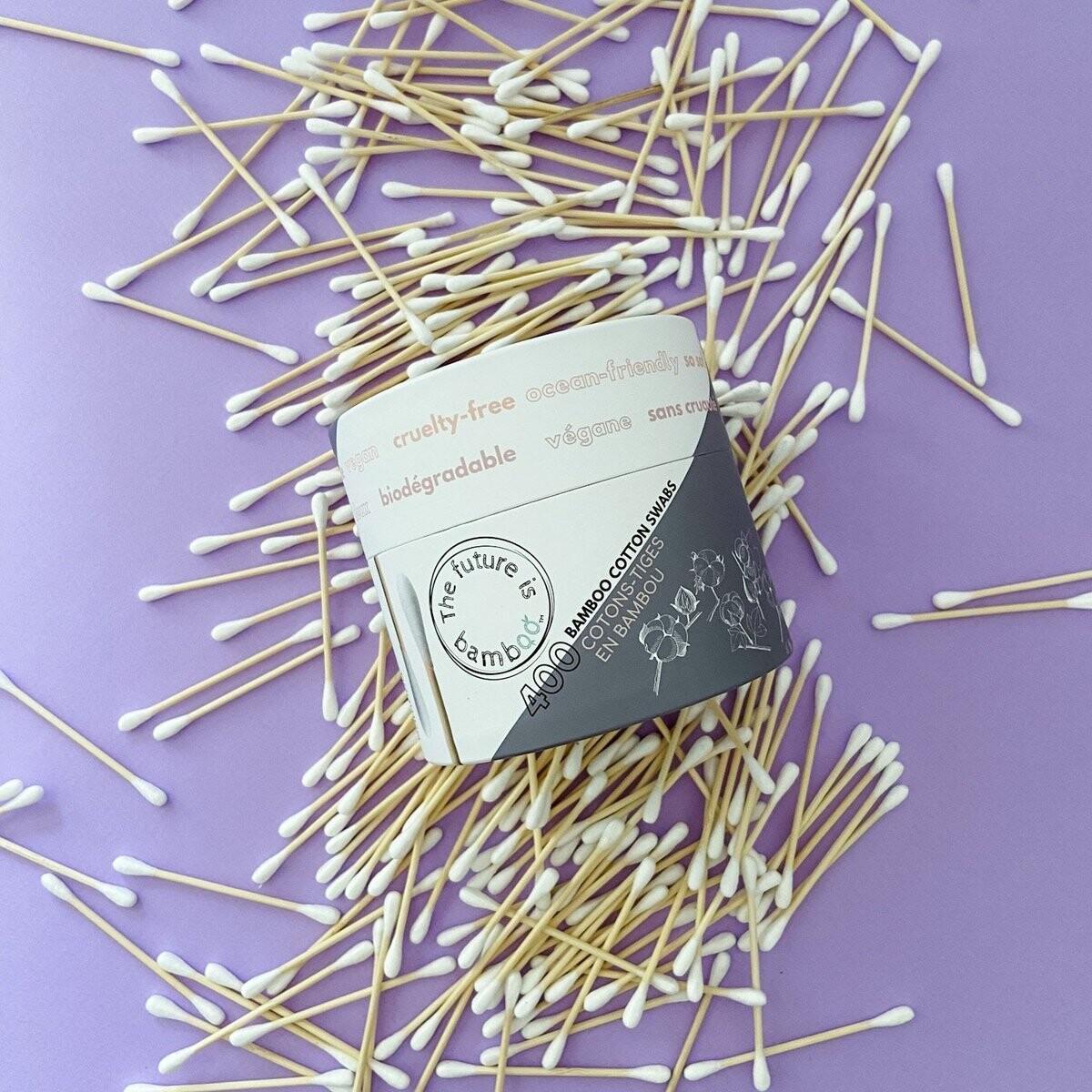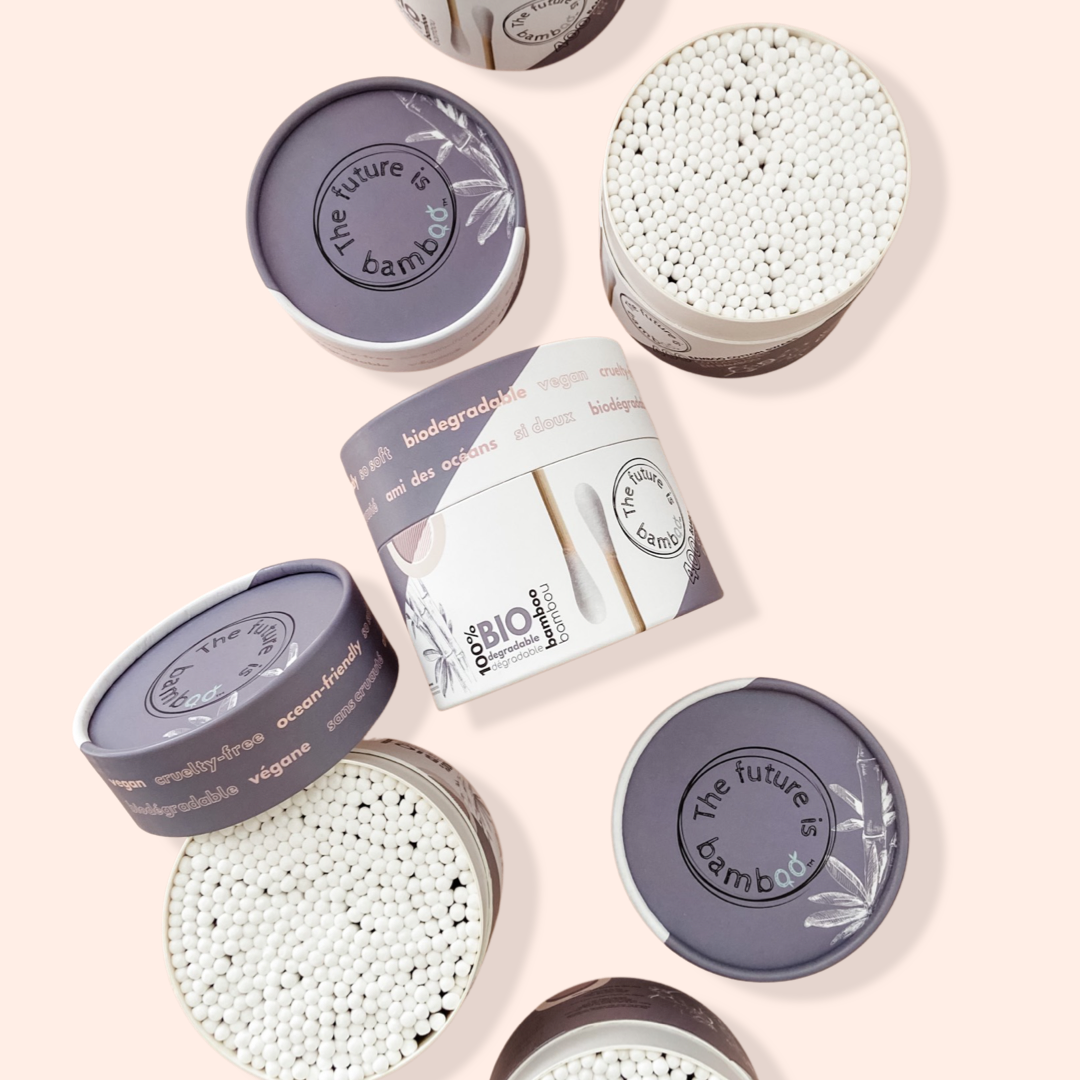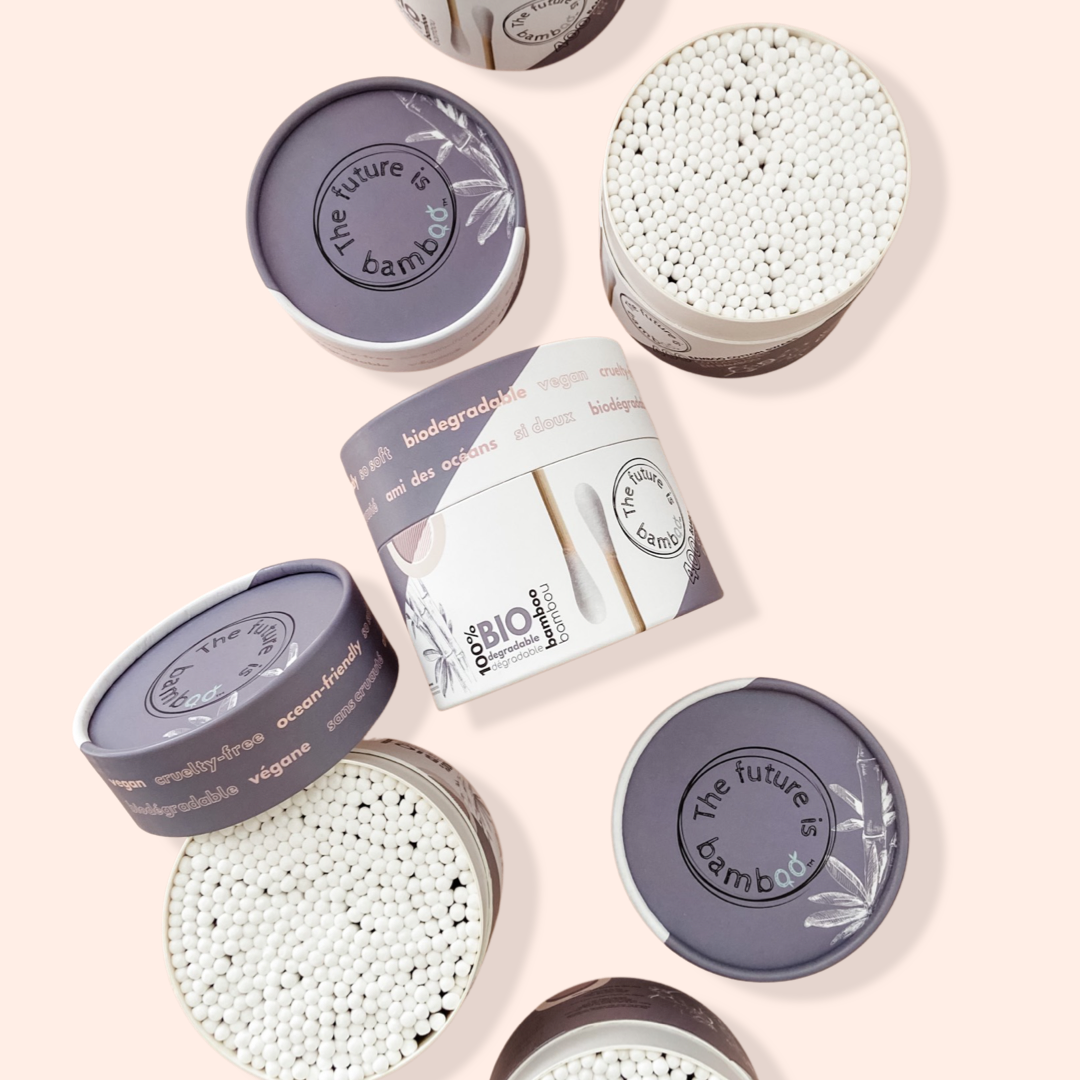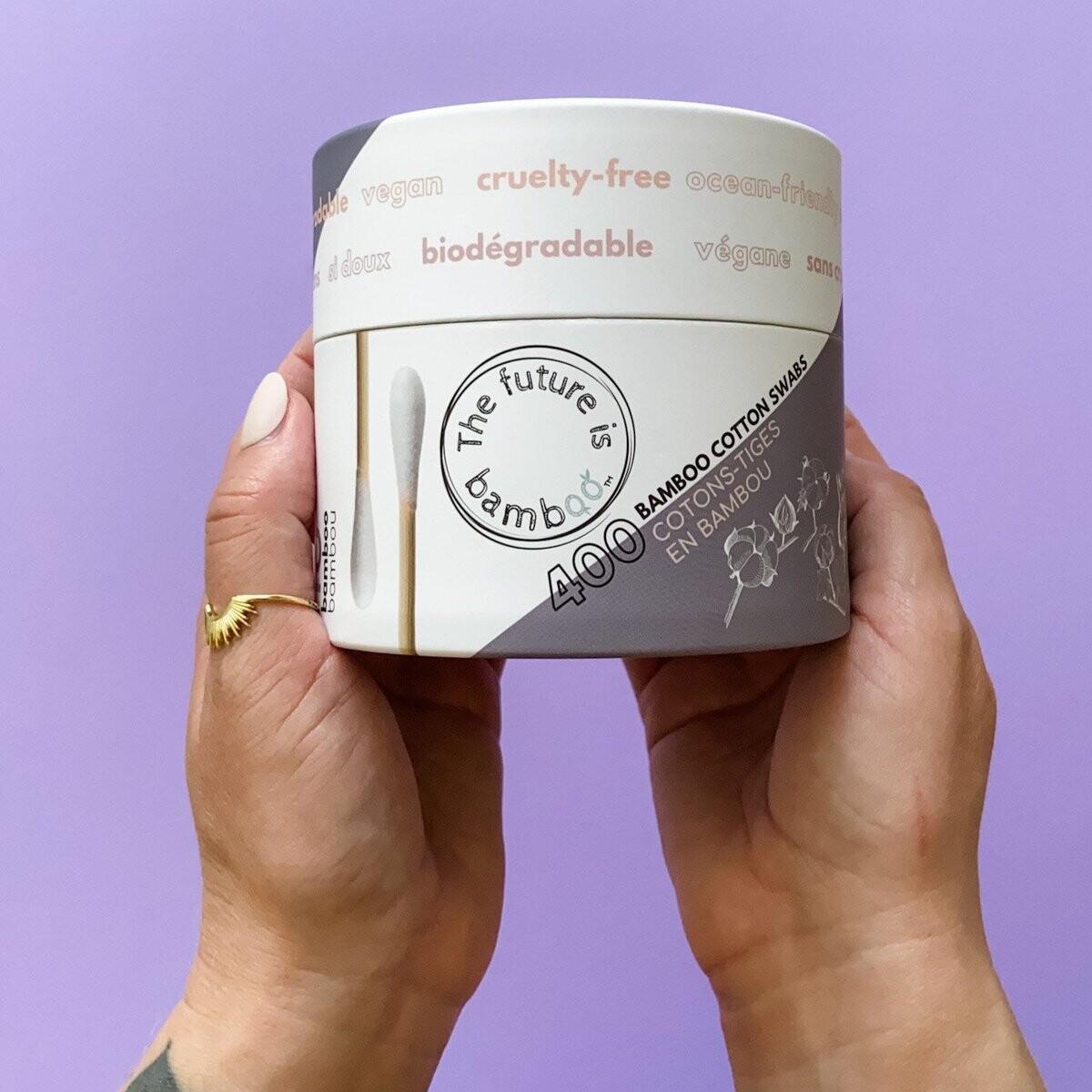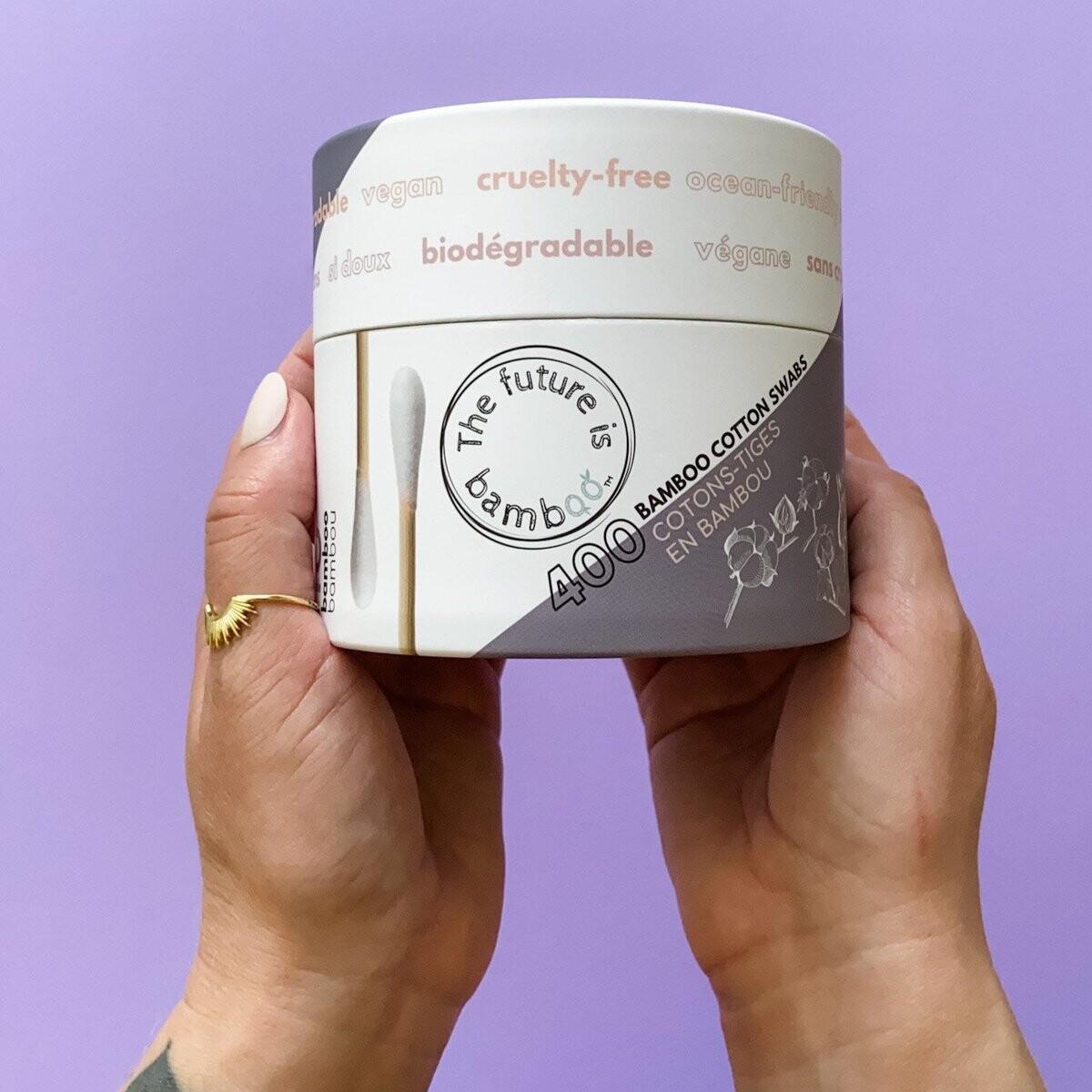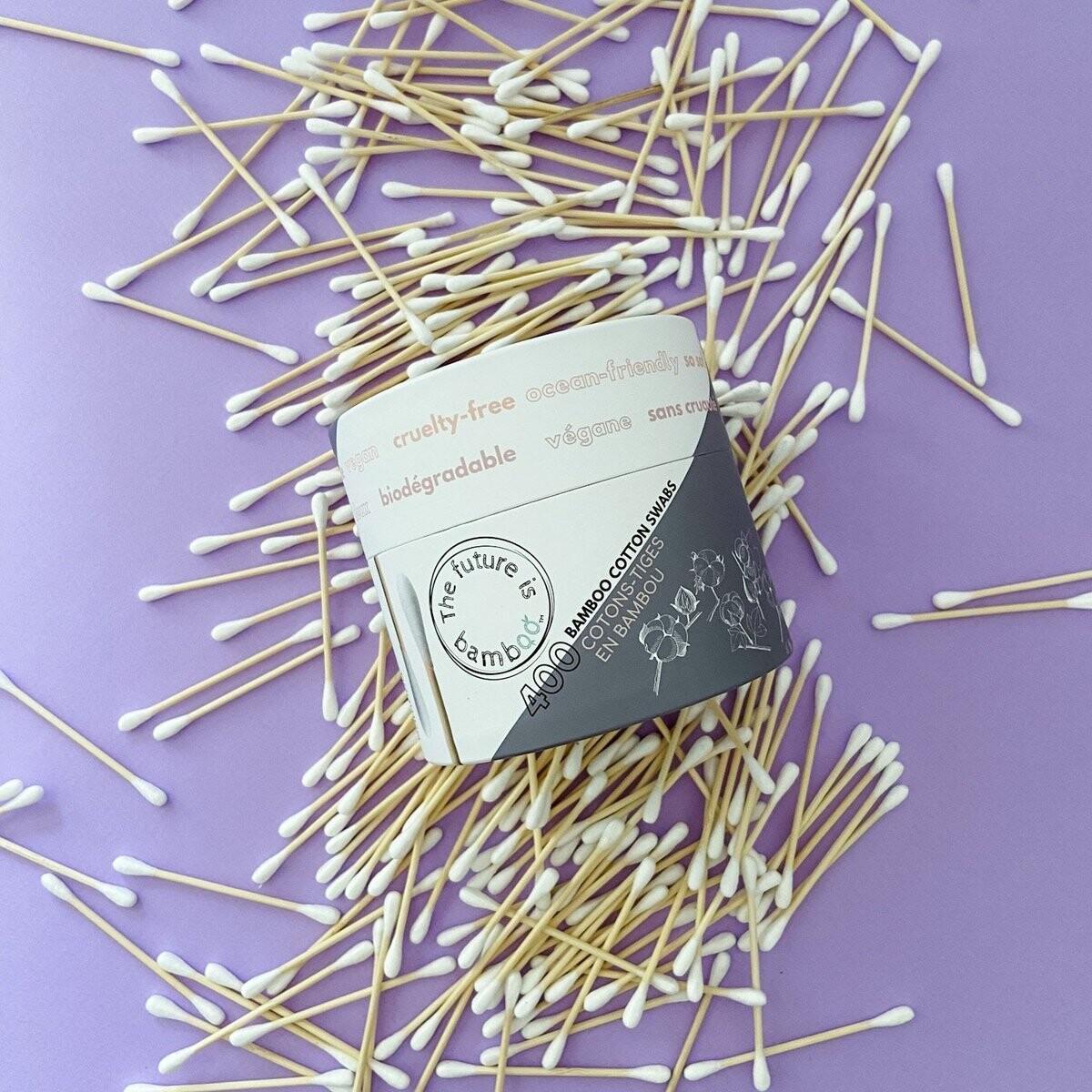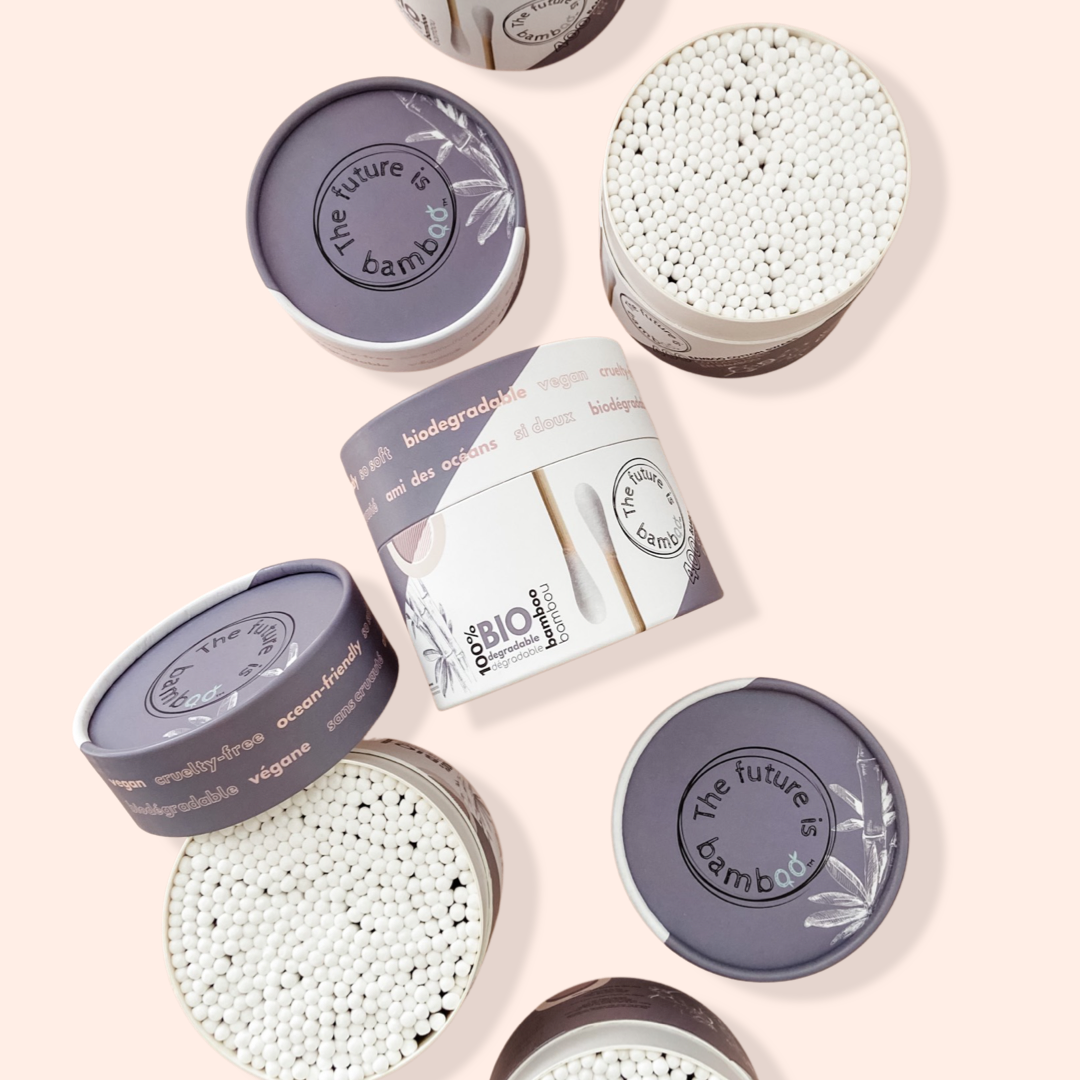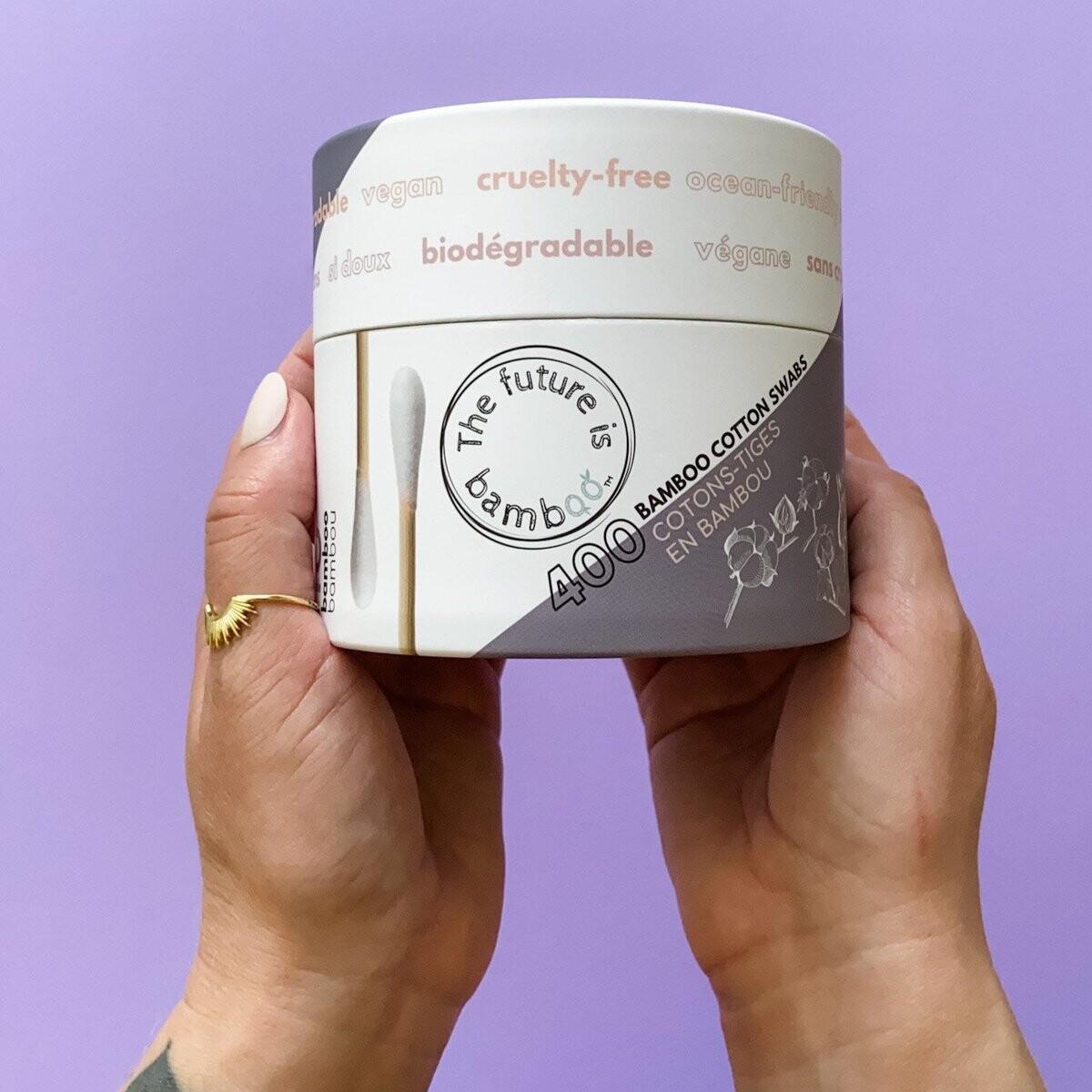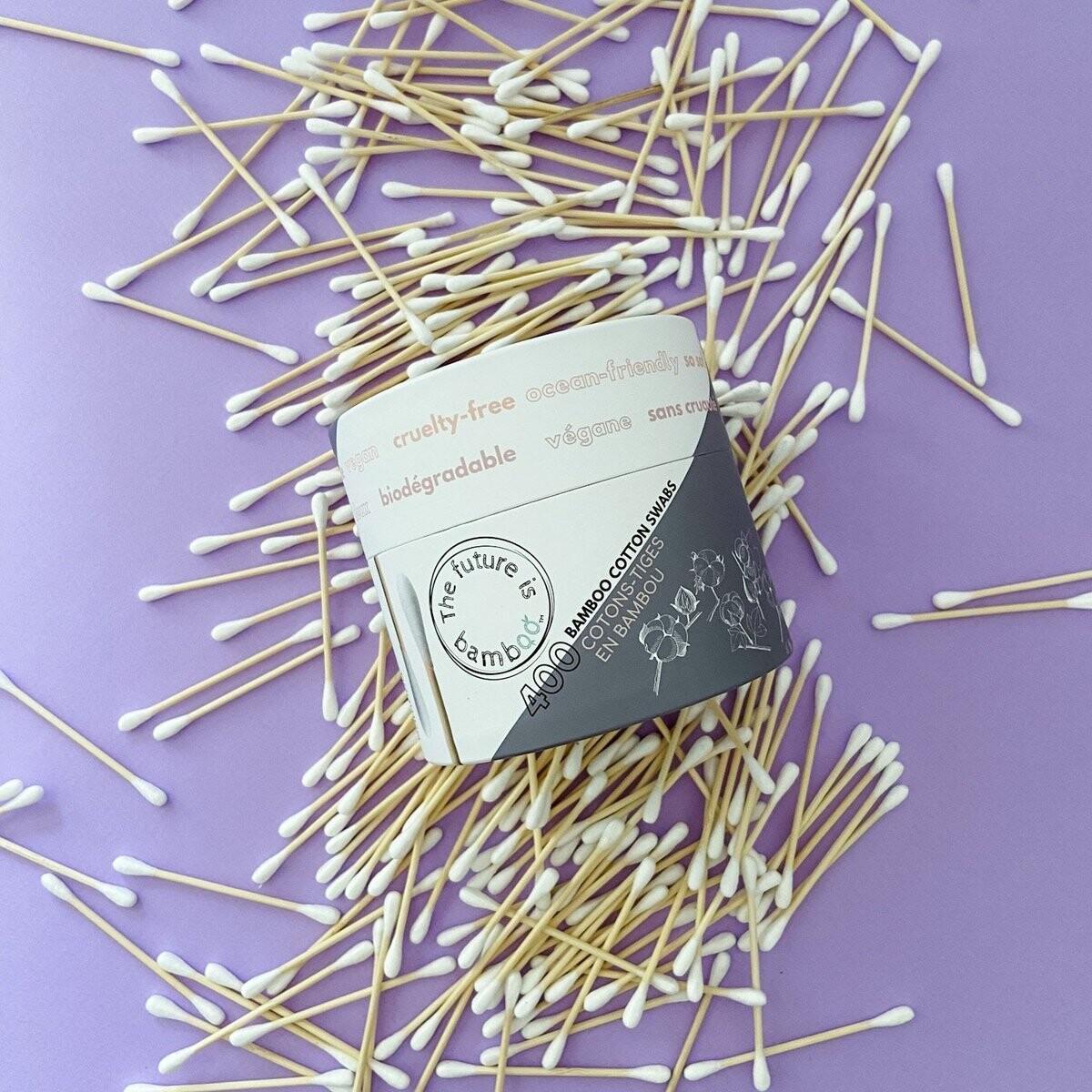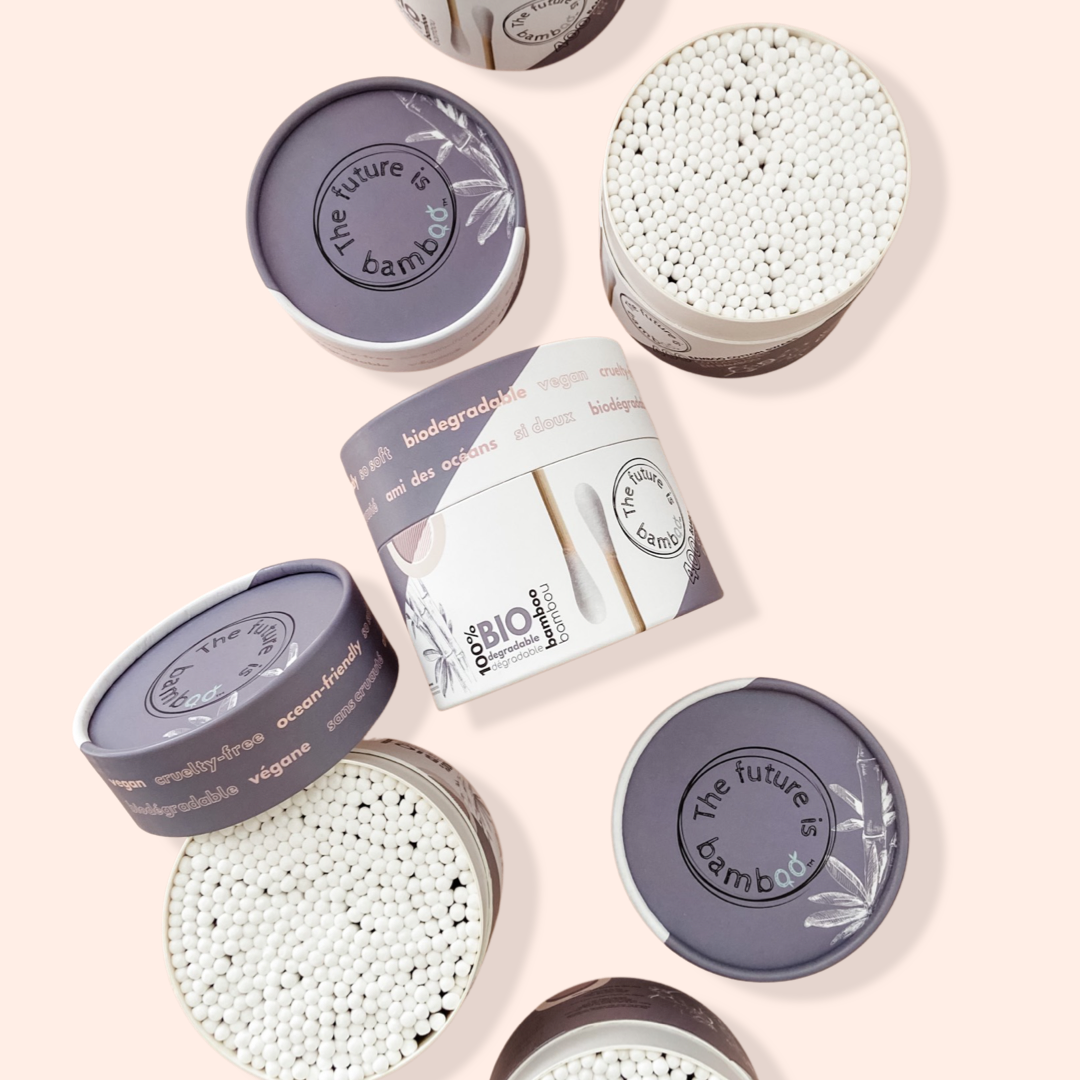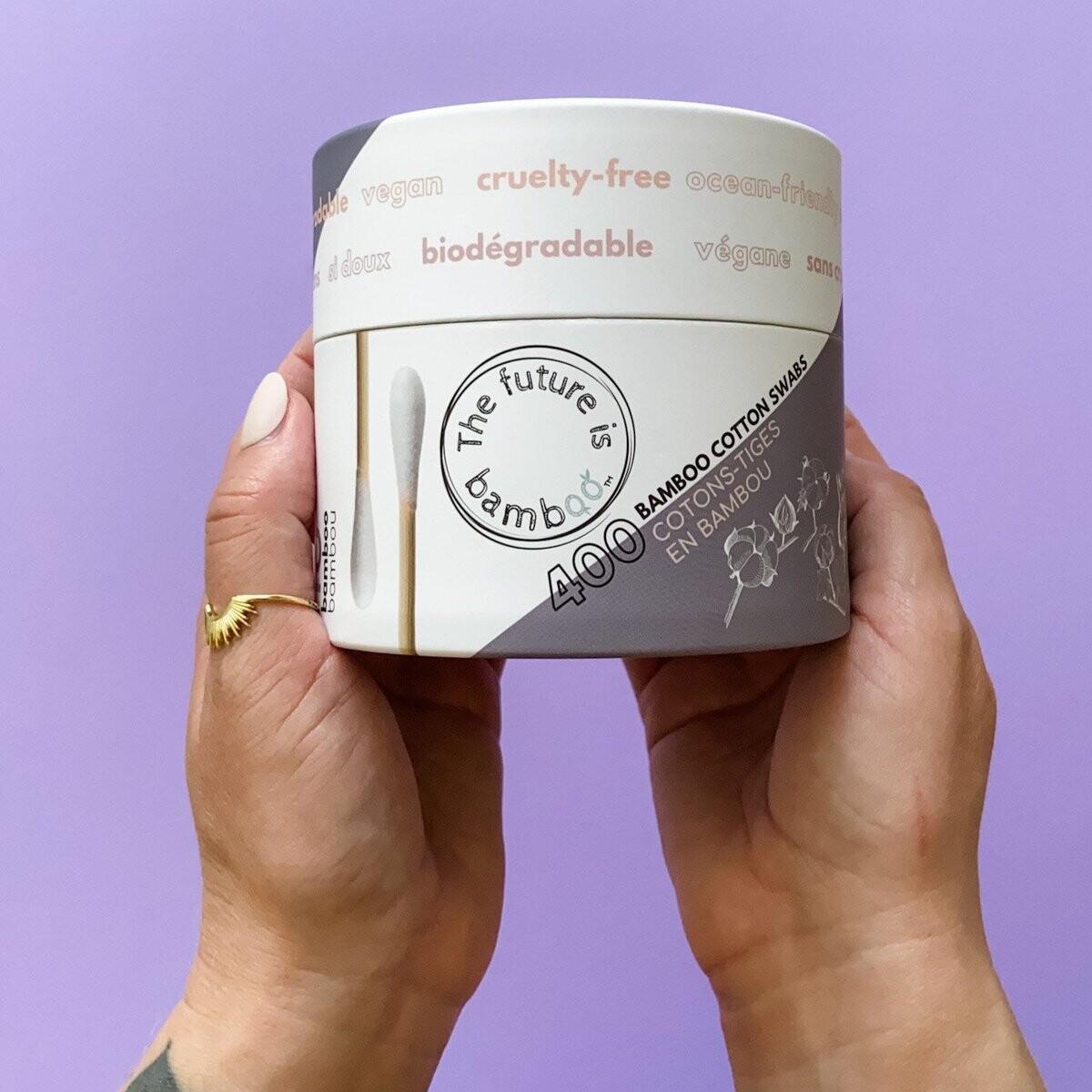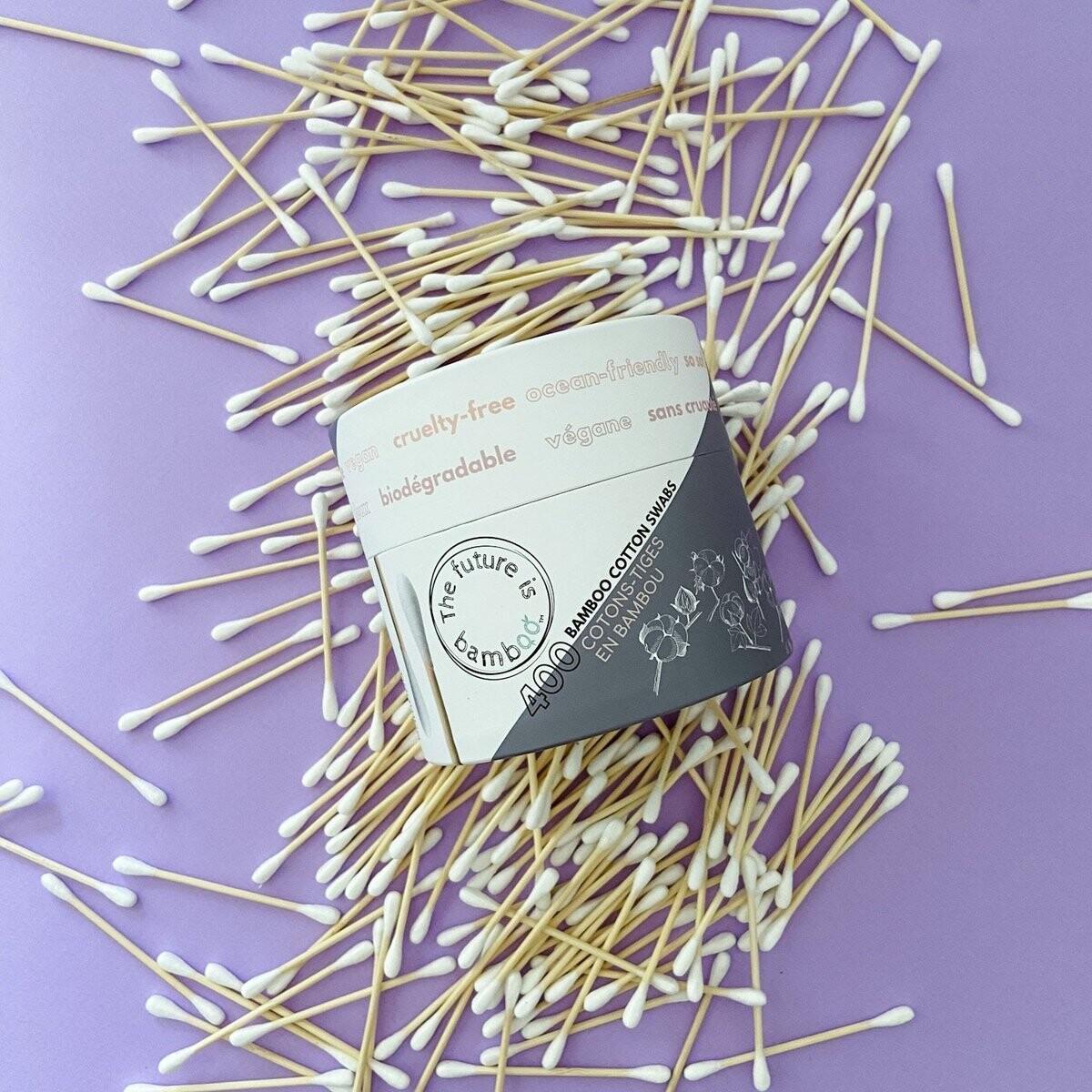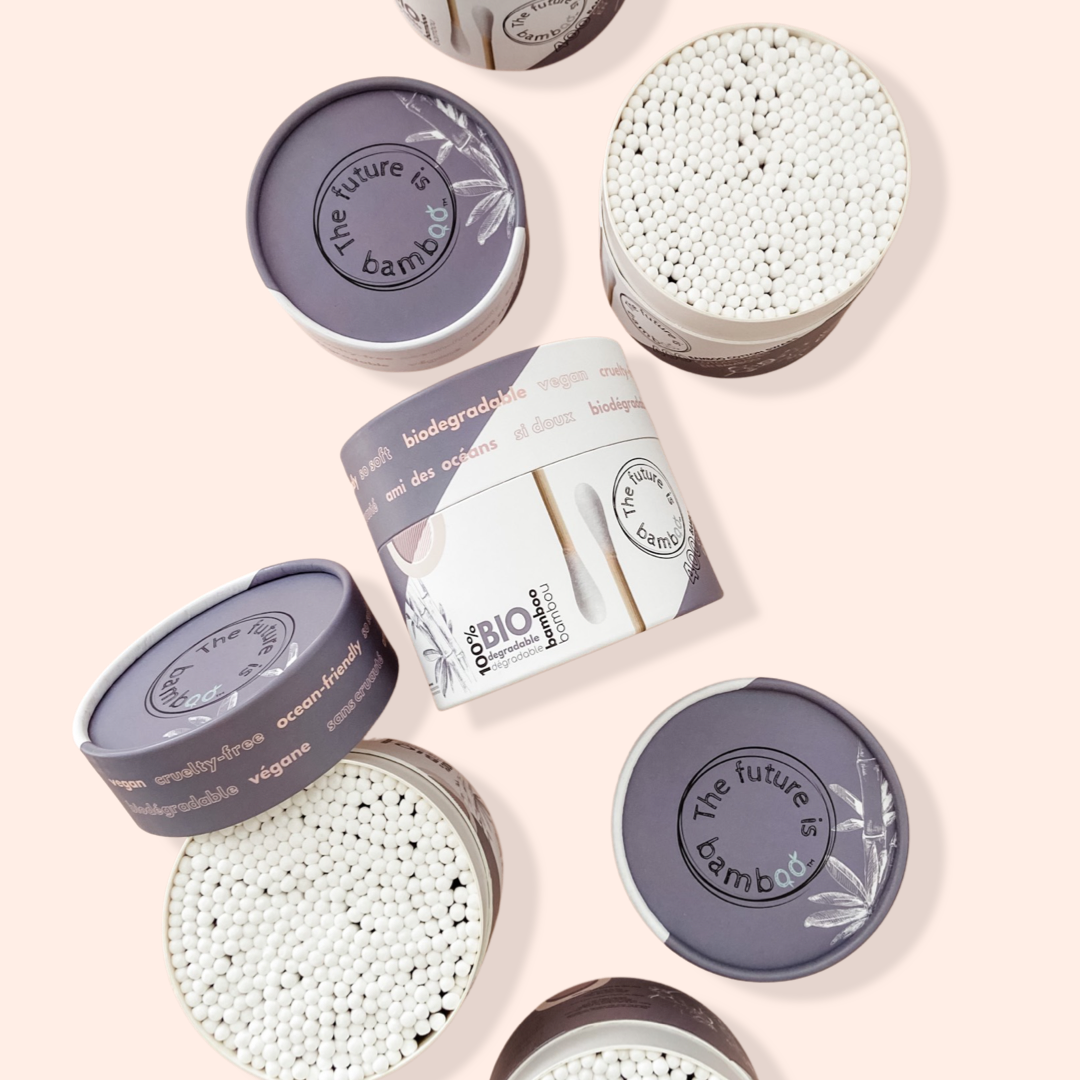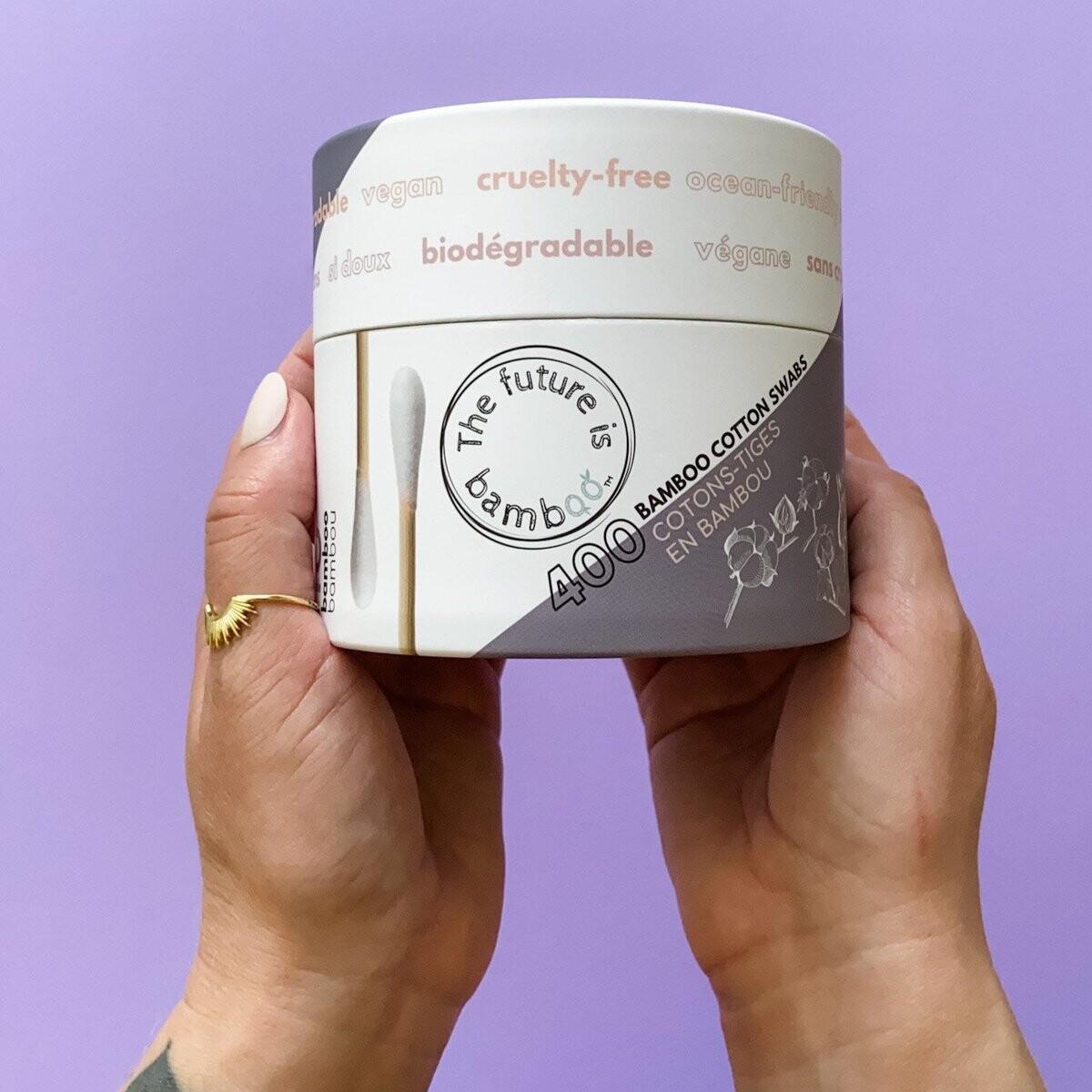 These super soft and absorbent cotton tipped bamboo swaps are amazing for your skin care routine, touching up nail polish, cleaning electronics and delicate baby care.
Biodegradable Bamboo and Cotton
Certified P.E.T.A. Vegan & Cruelty-Free
BPA free
These biodegradable bamboo cotton swabs are perfect for your zero waste household and travel.
400 swab pack