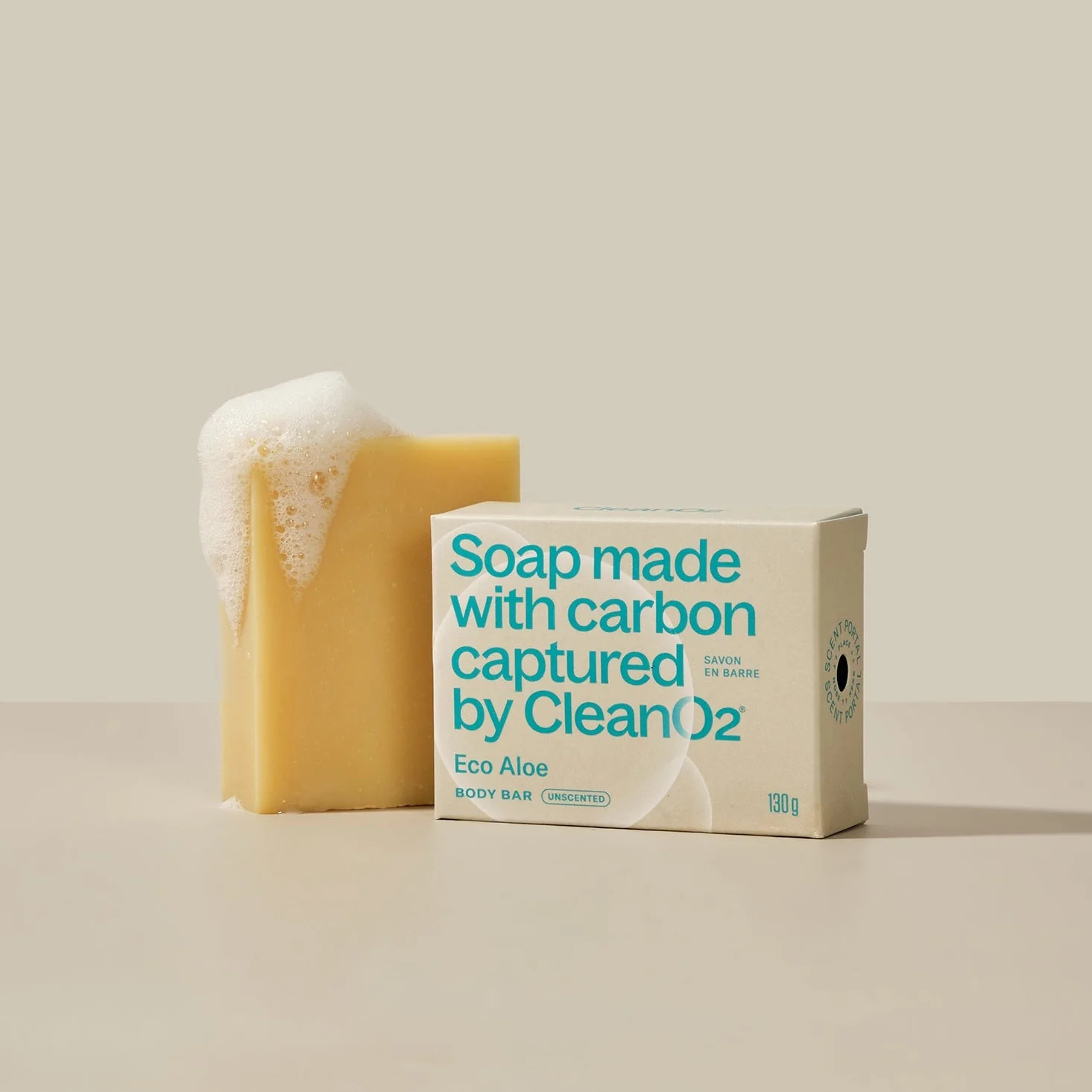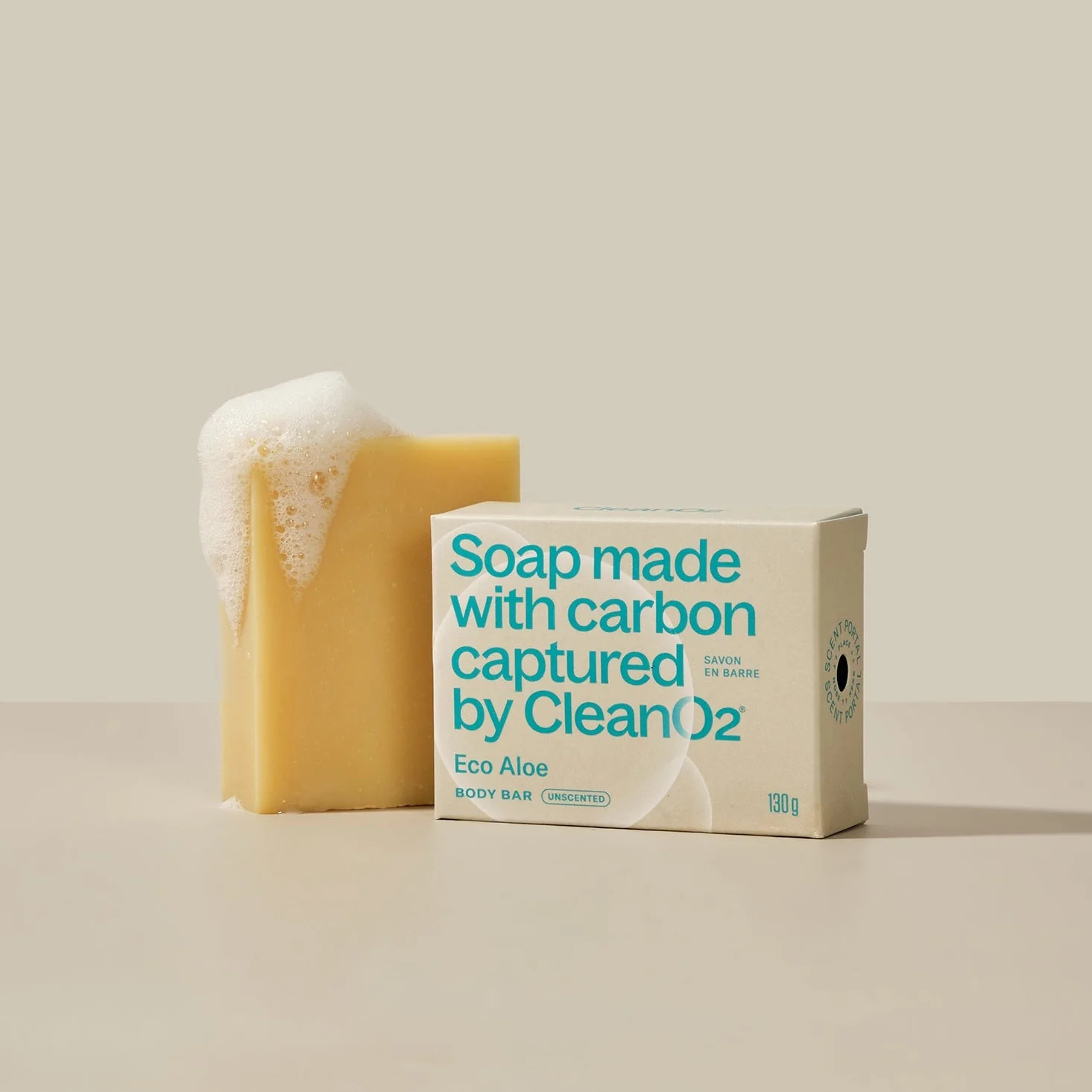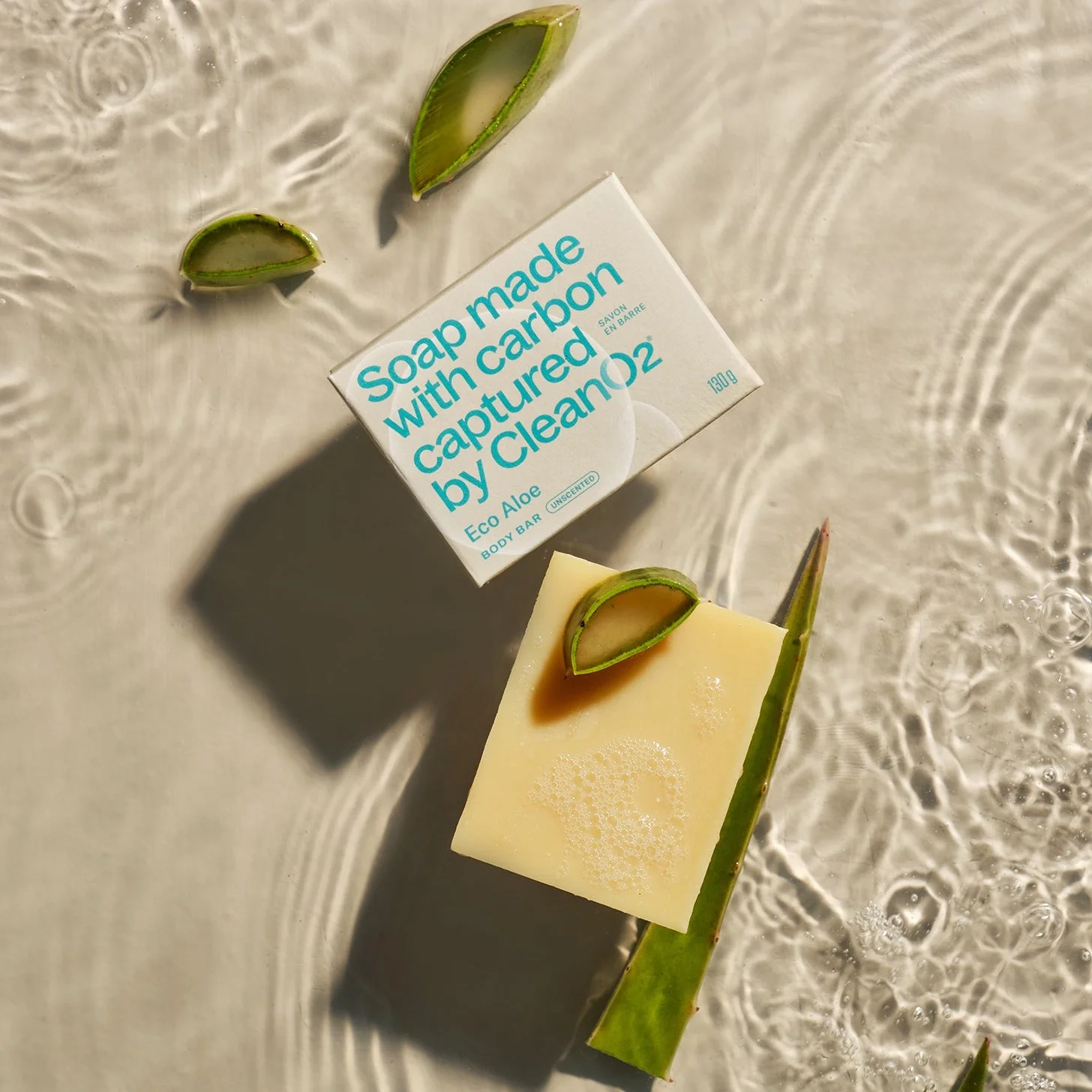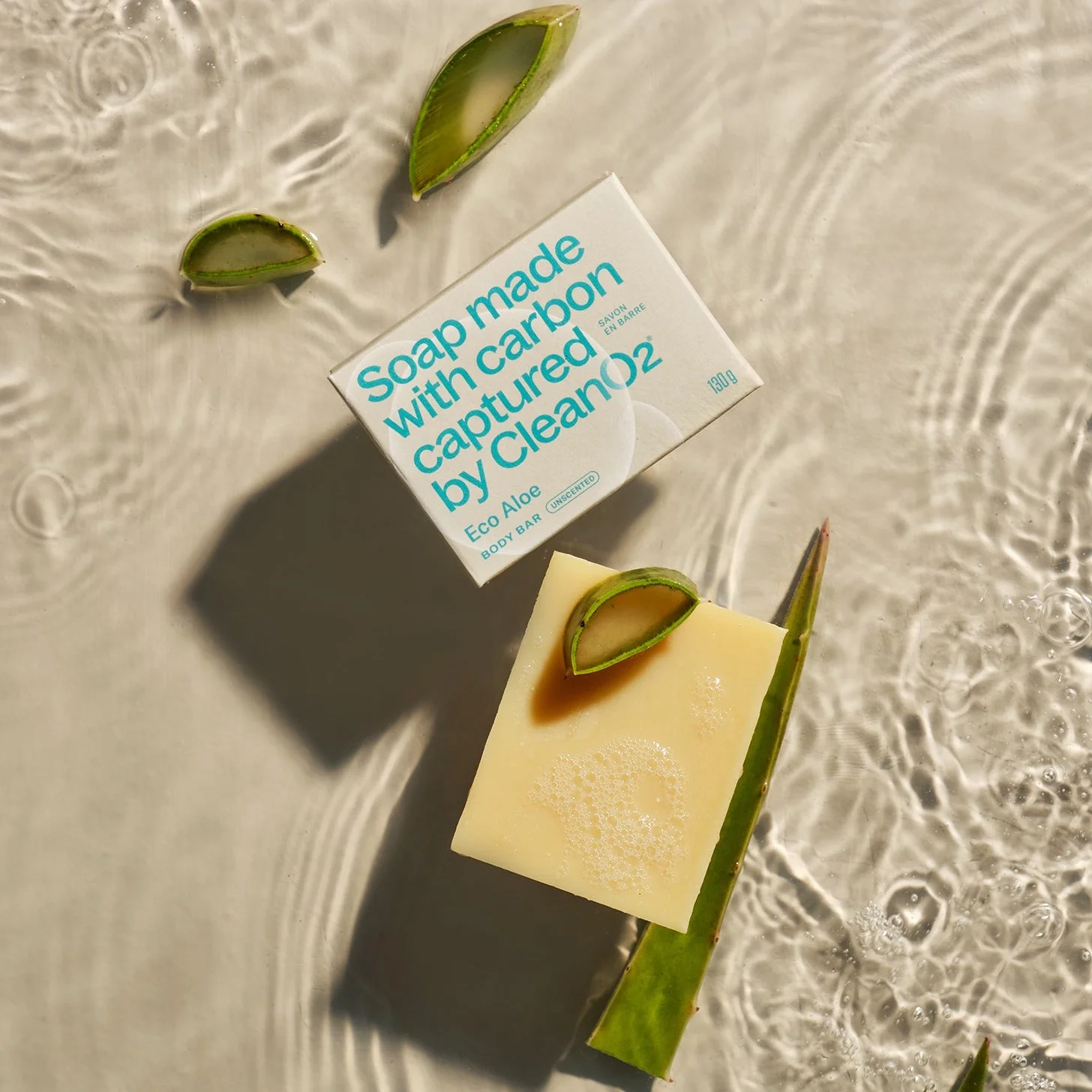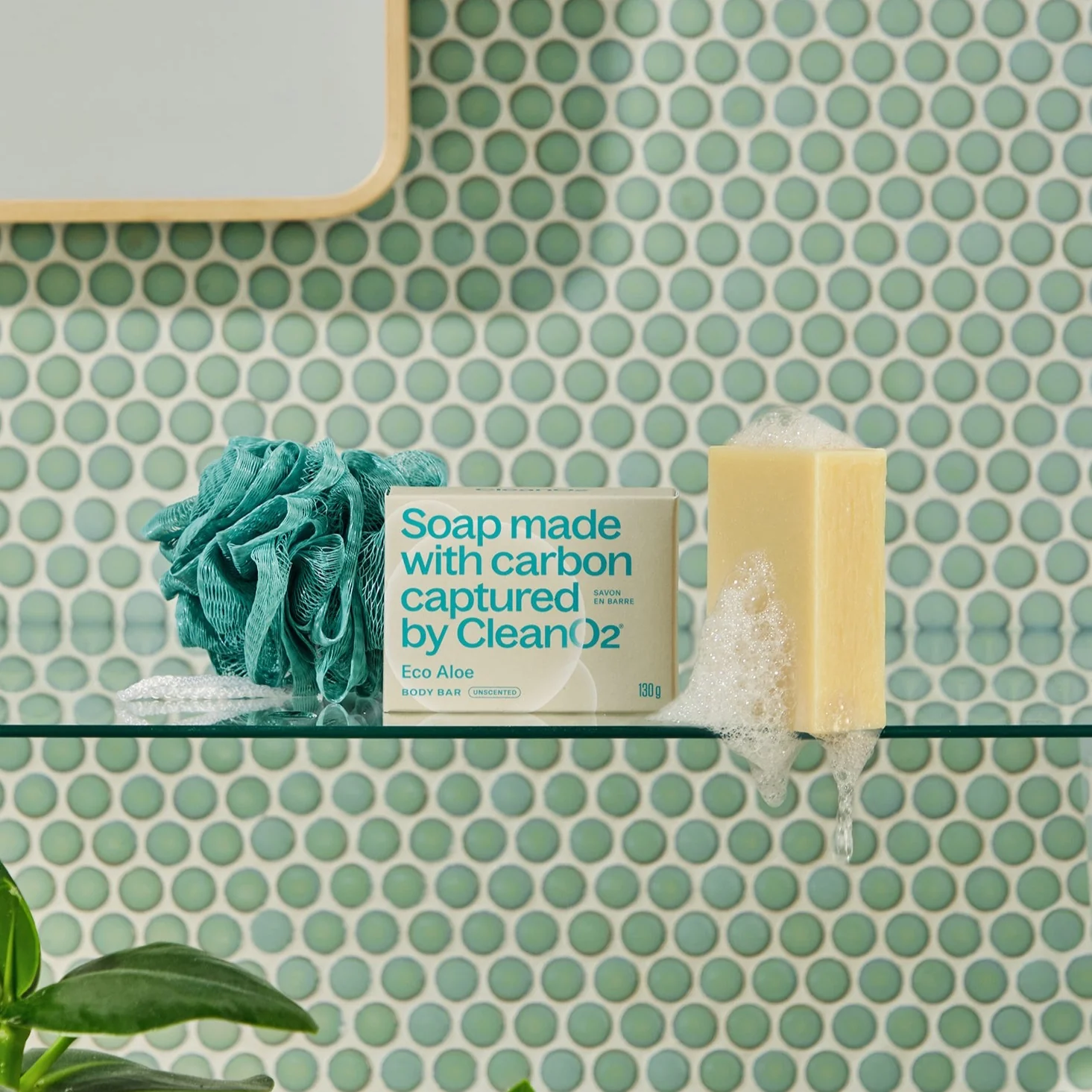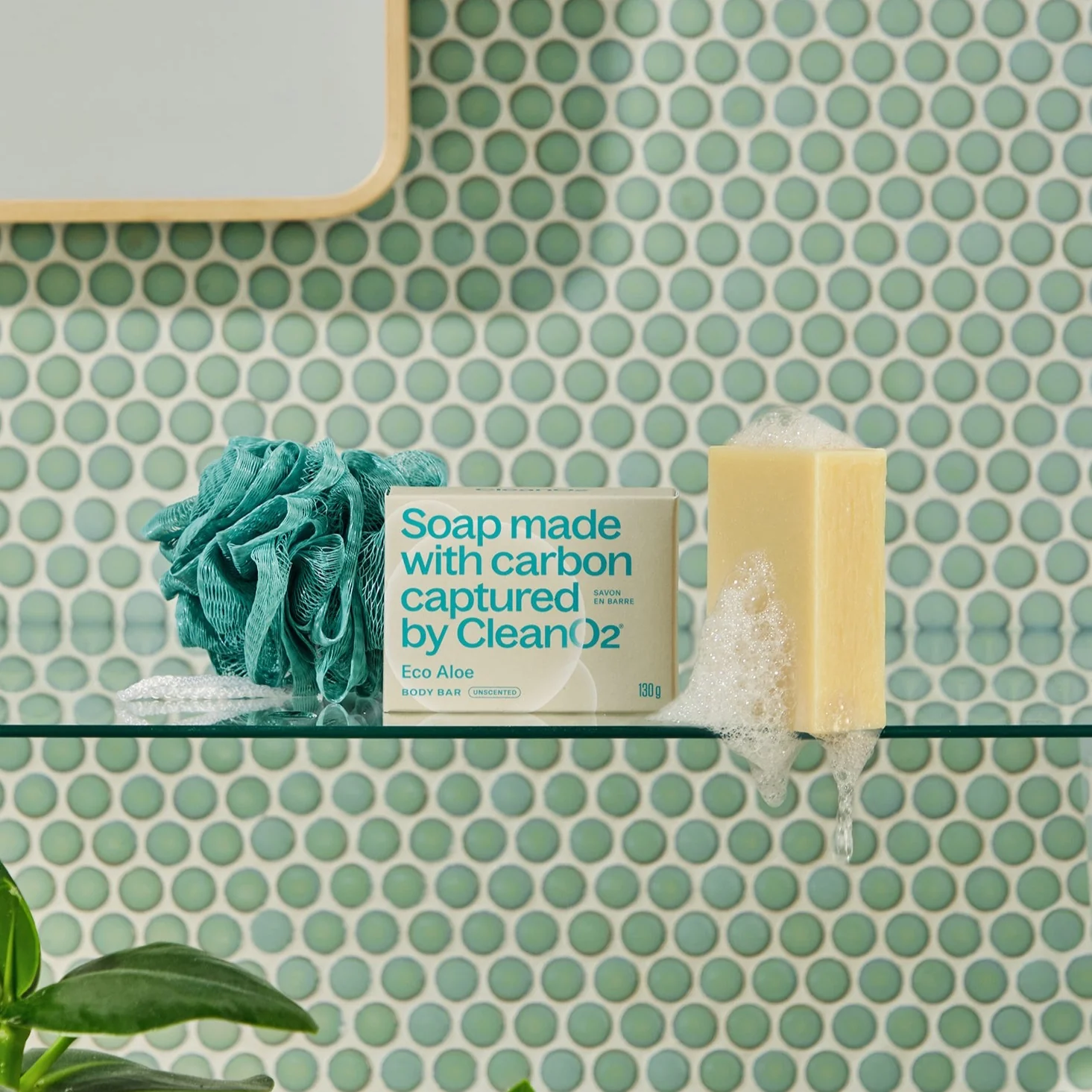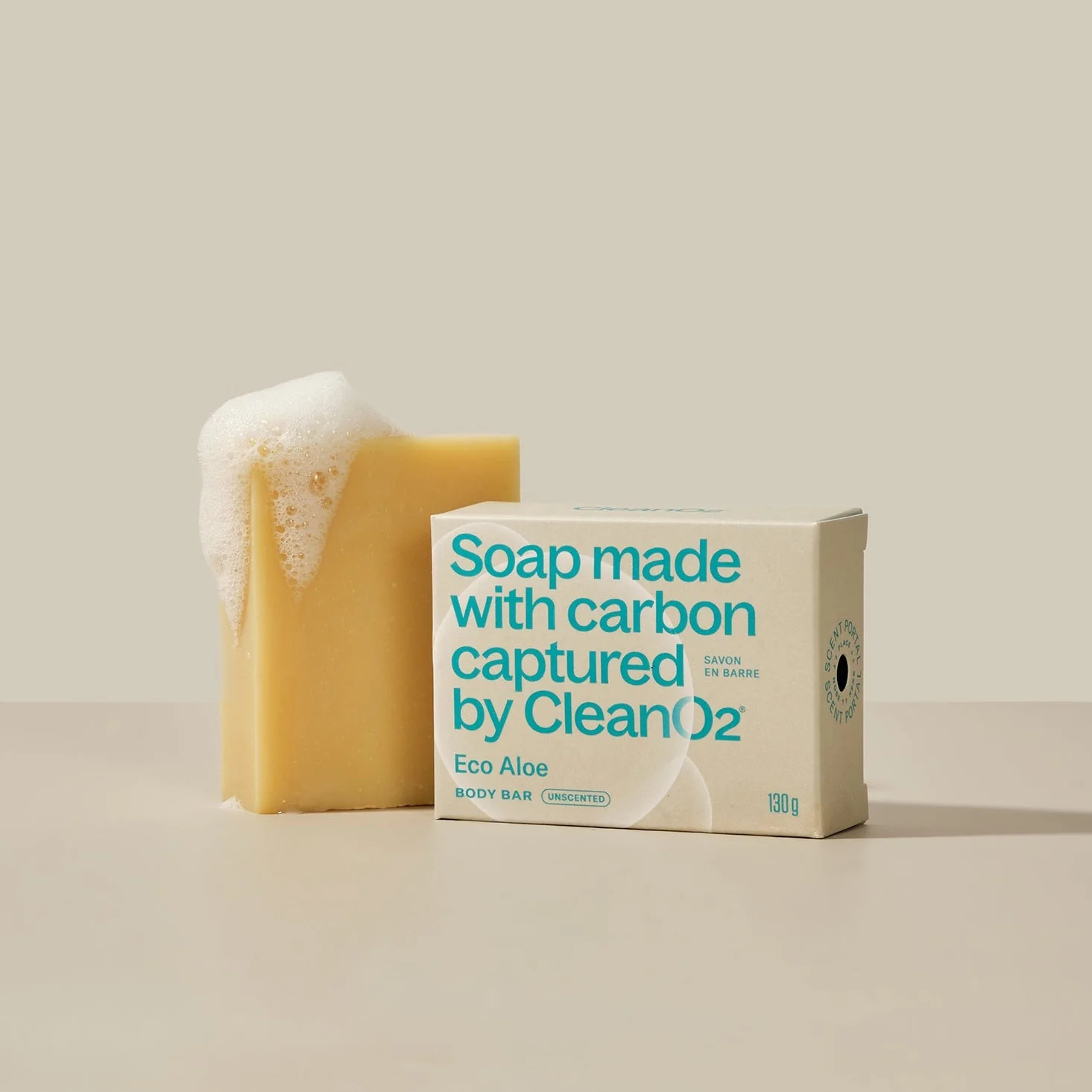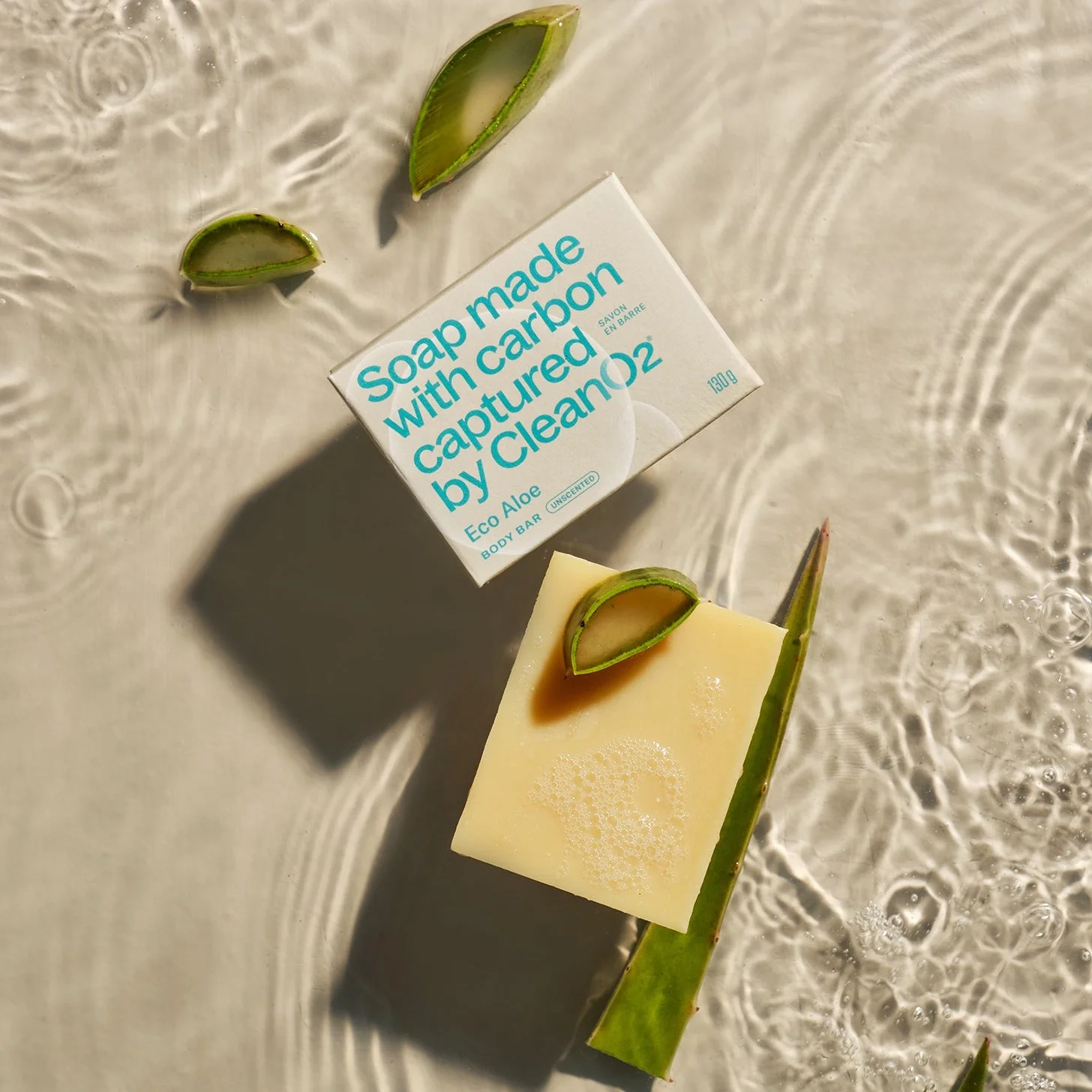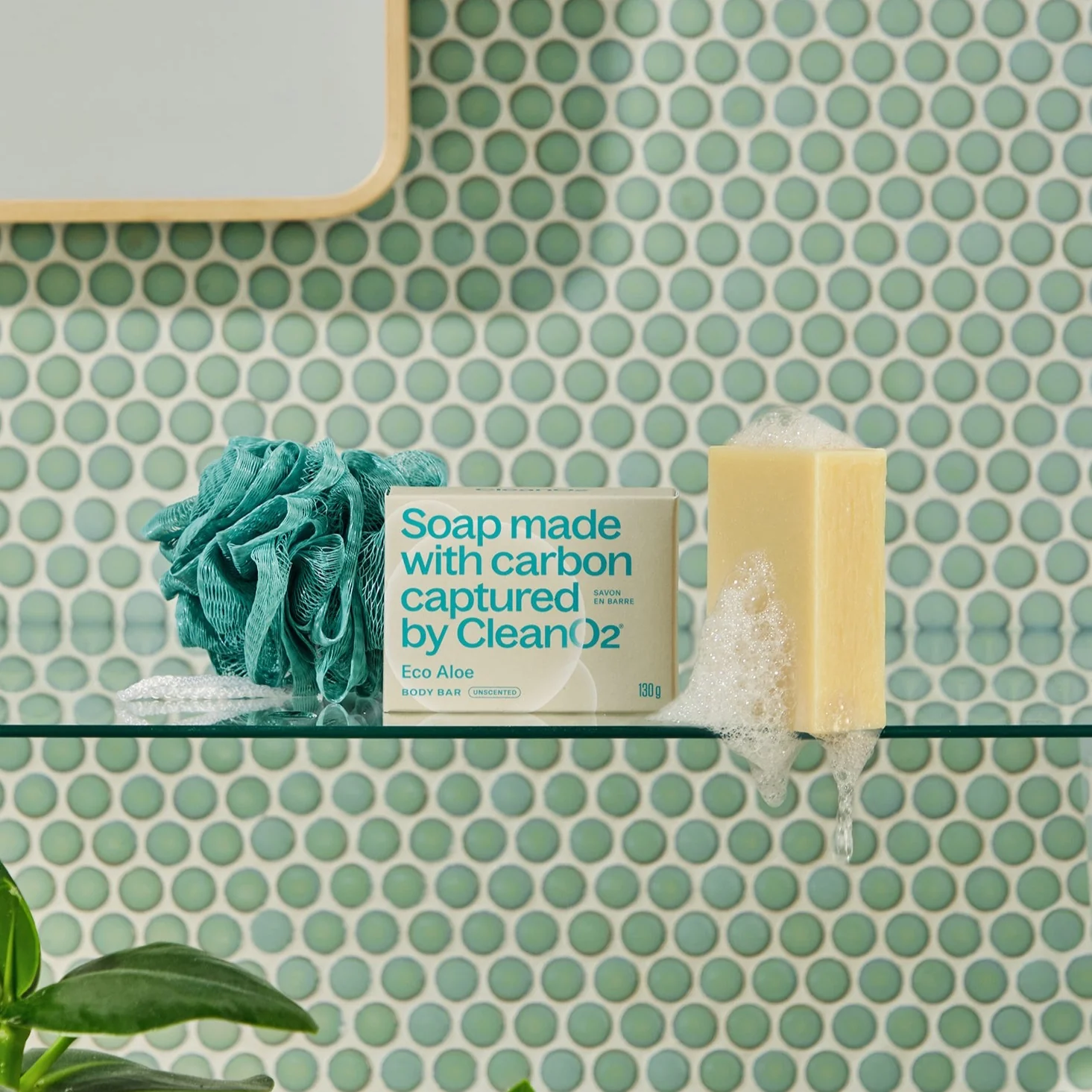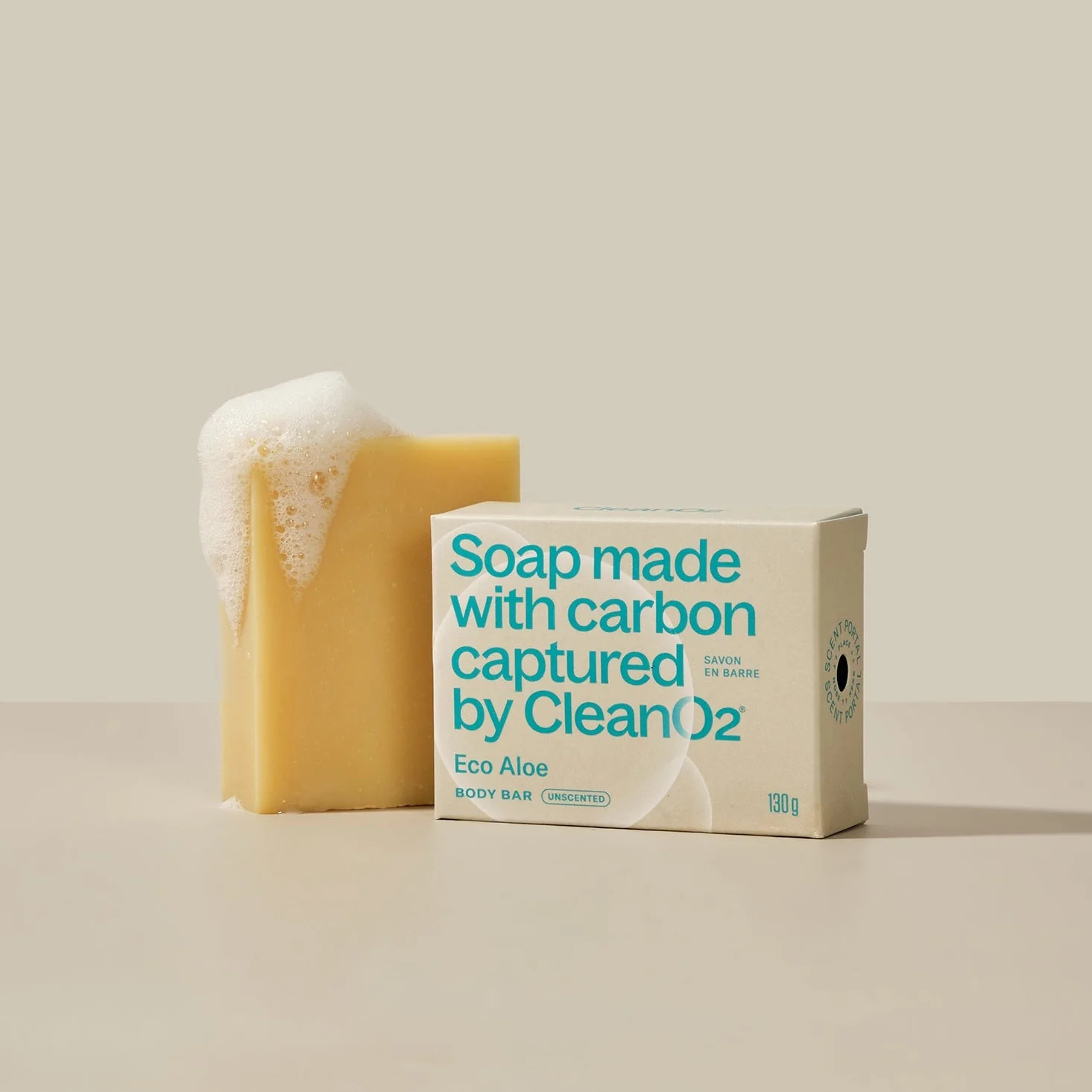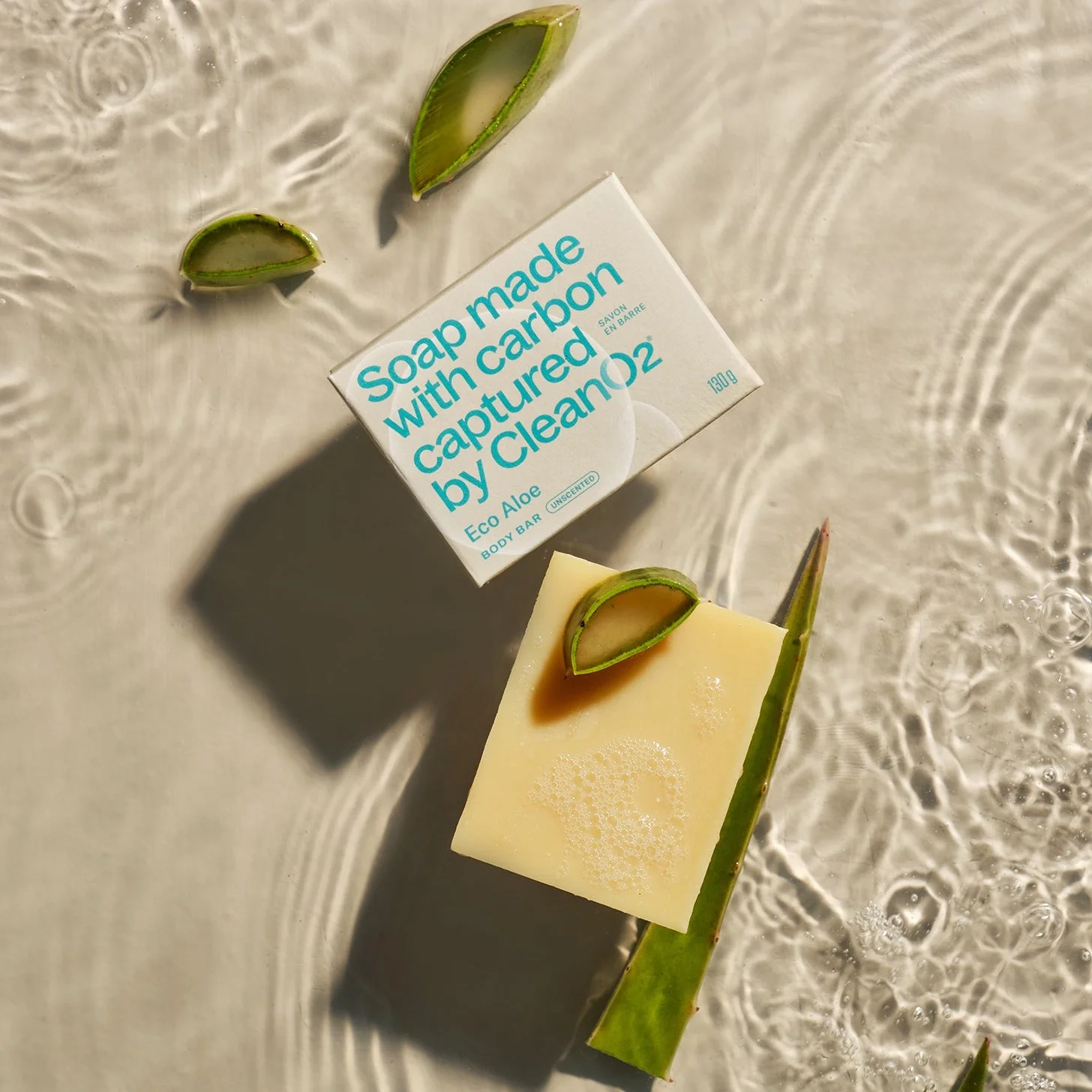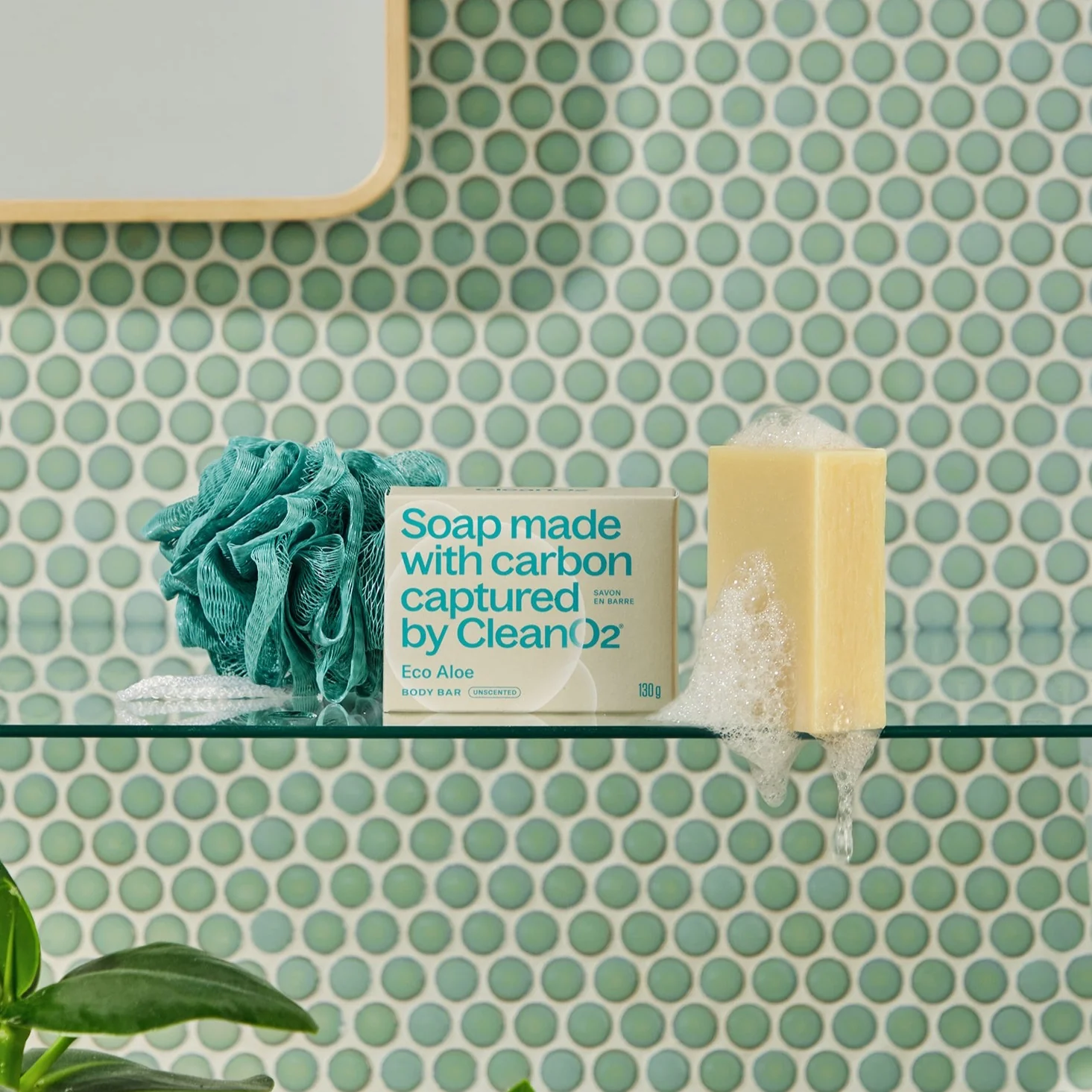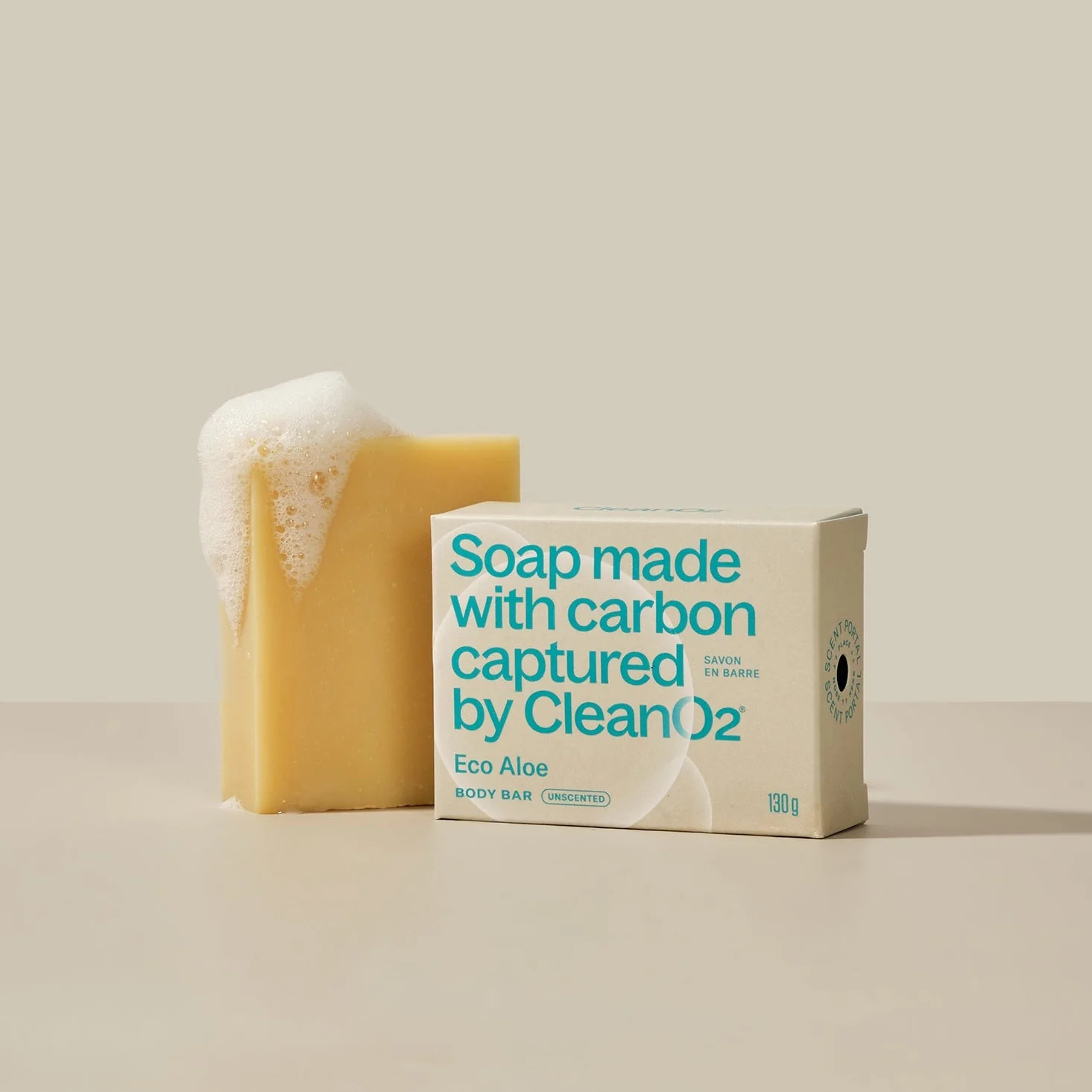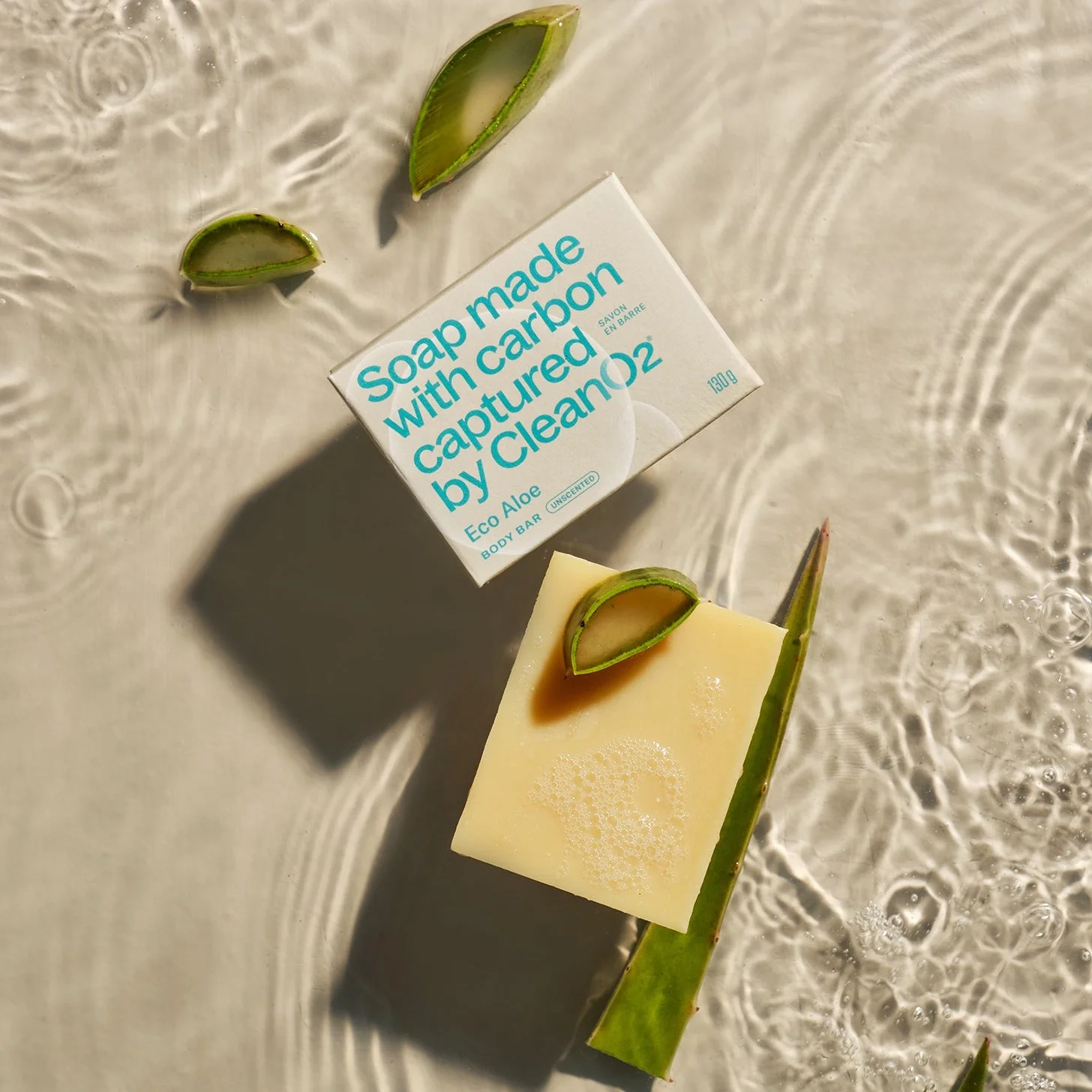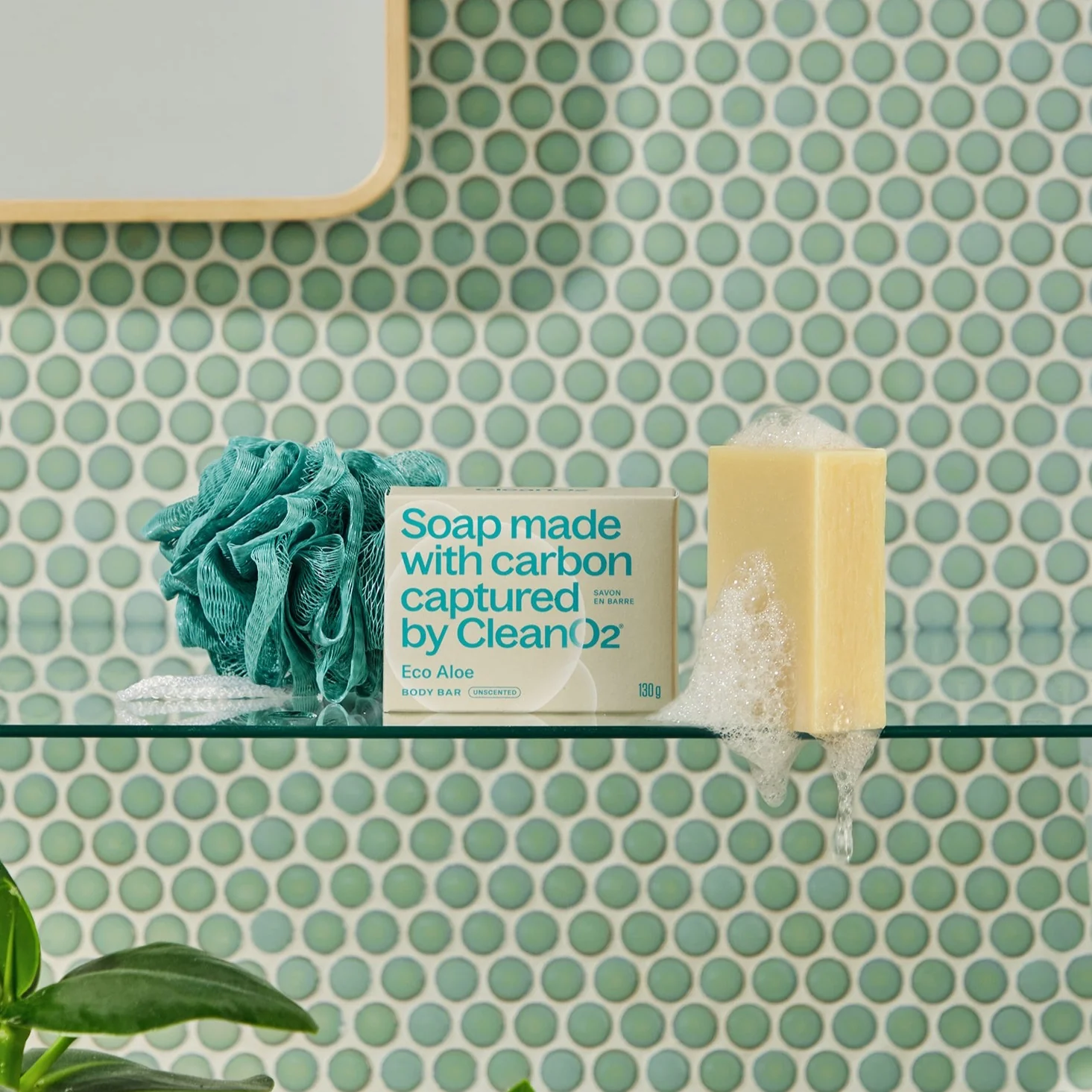 Carbon Capture Soap | Eco Aloe
The Eco Aloe Body Bar is a great gift in the wintertime or for anyone concerned about dry skin. It's unscented and versatile enough for everybody. A great option for those working in scent-free environments or who are sensitive to fragrance.

Soothing for sensitive, dry and rough skin, this versatile body bar has the best combination of ingredients to give you a gentle moisturizing wash, for hands and body. The combination of coconut milk and coconut oil, shea and aloe leaf extract is perfect for hydrating skin and creating a natural moisture barrier.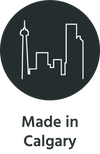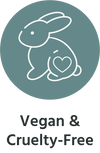 Sodium olivate (olive oil), sodium cocoate (coconut oil), sodium ricate (rice bran oil), glycerin, sodium shea butterate (shea butter), sodium avocadate (avocado oil), sodium castorate (castor oil), Cocos nucifera extract (coconut milk), Aloe barbadensis leaf extract, potassium carbonate (captured carbon), kaolinite (clay), sorbitol