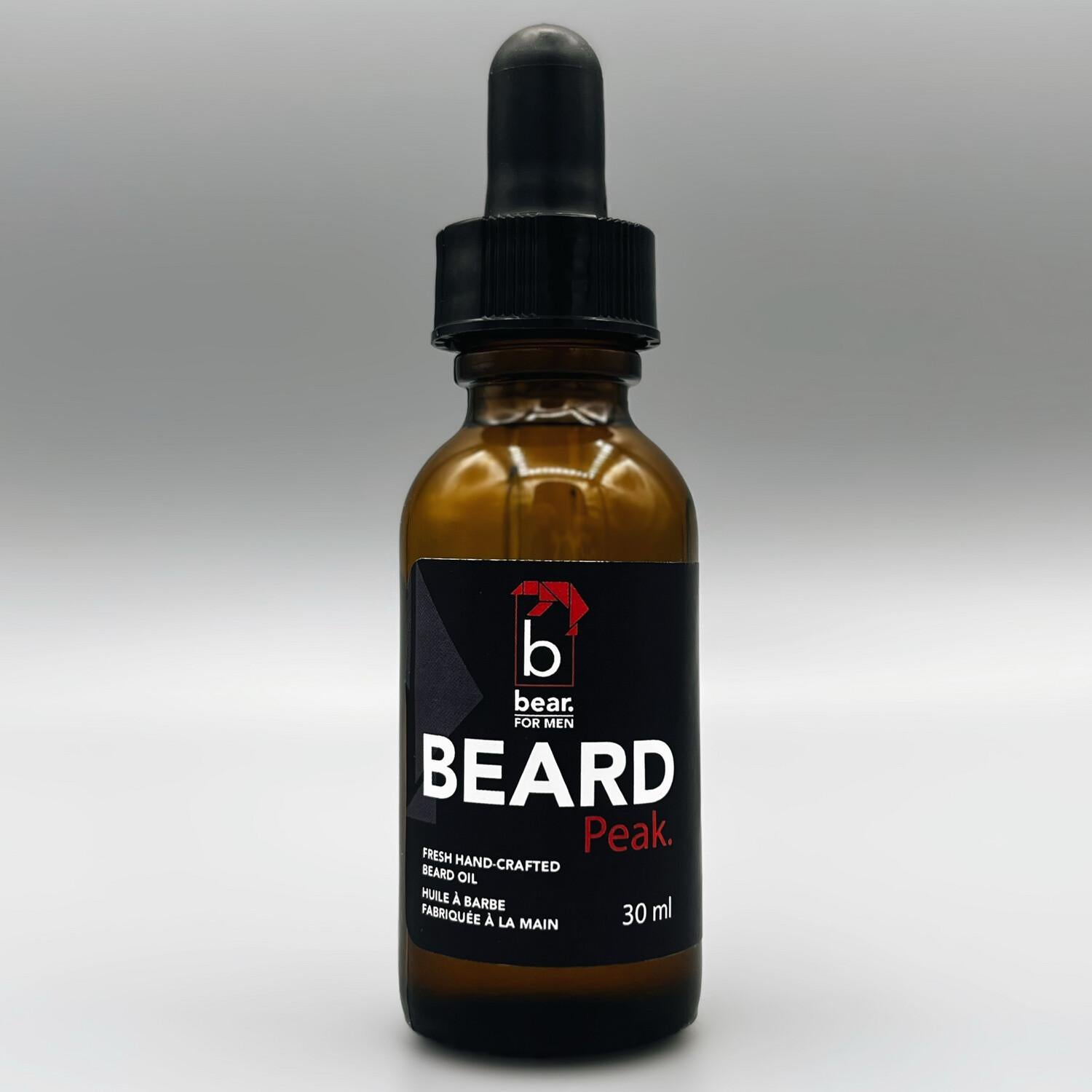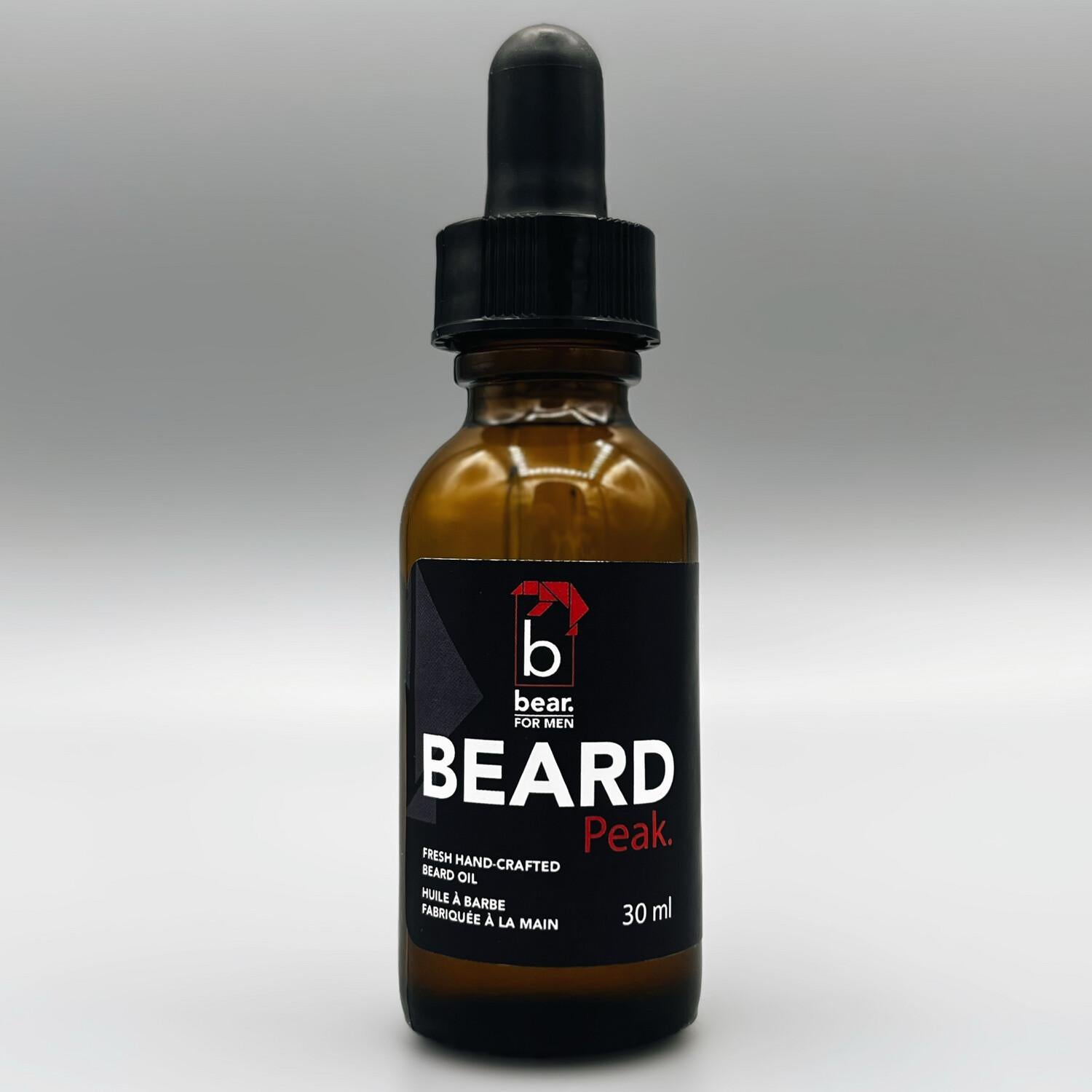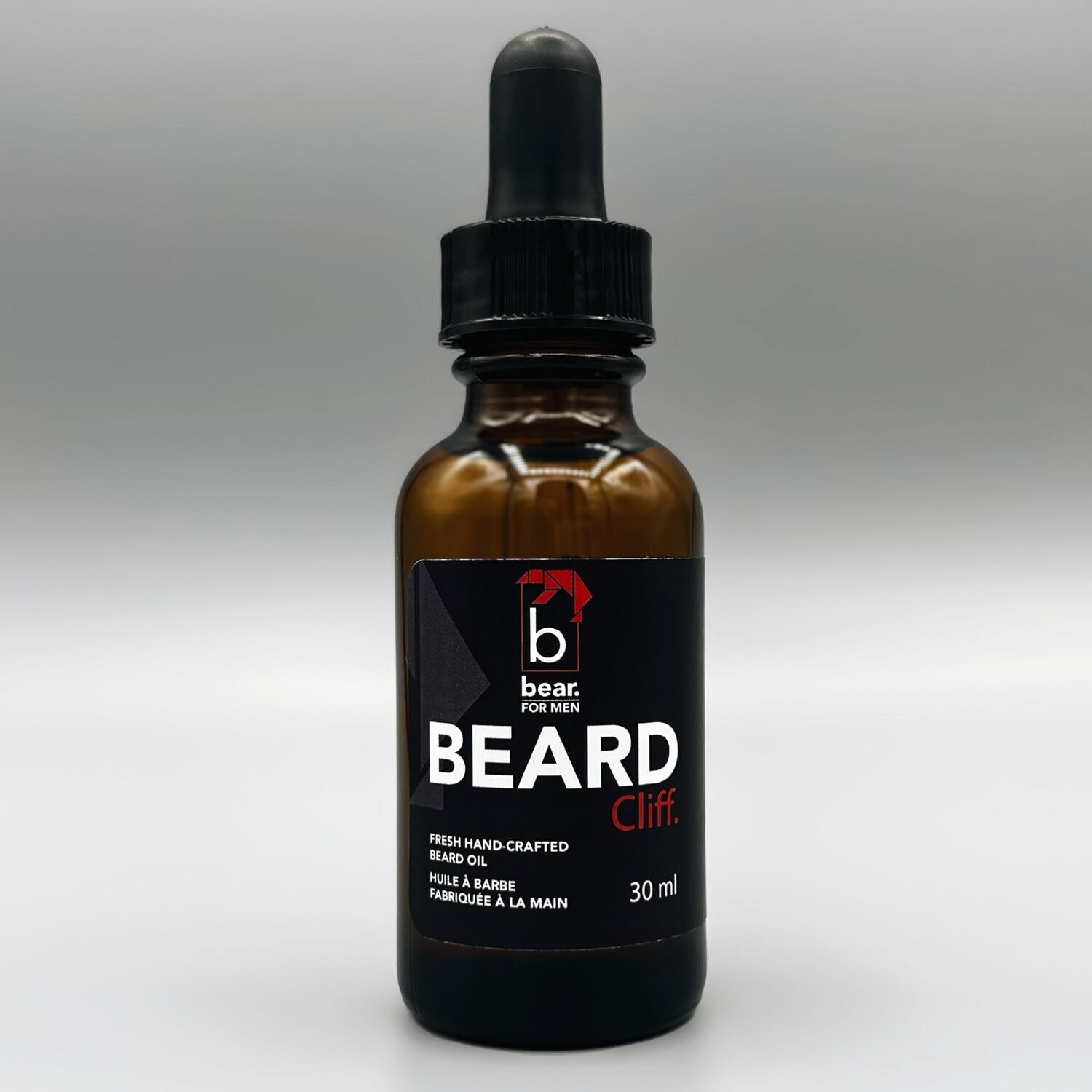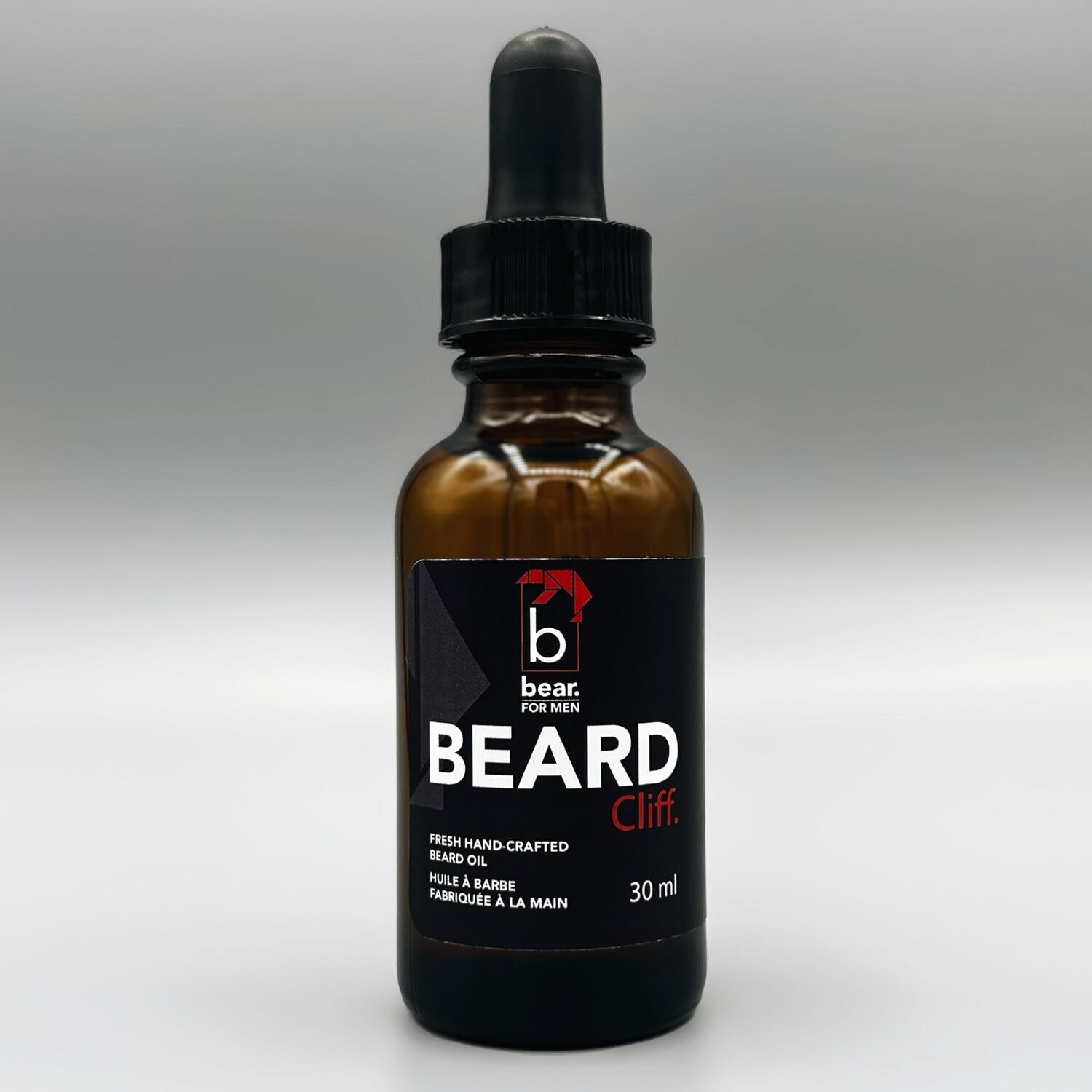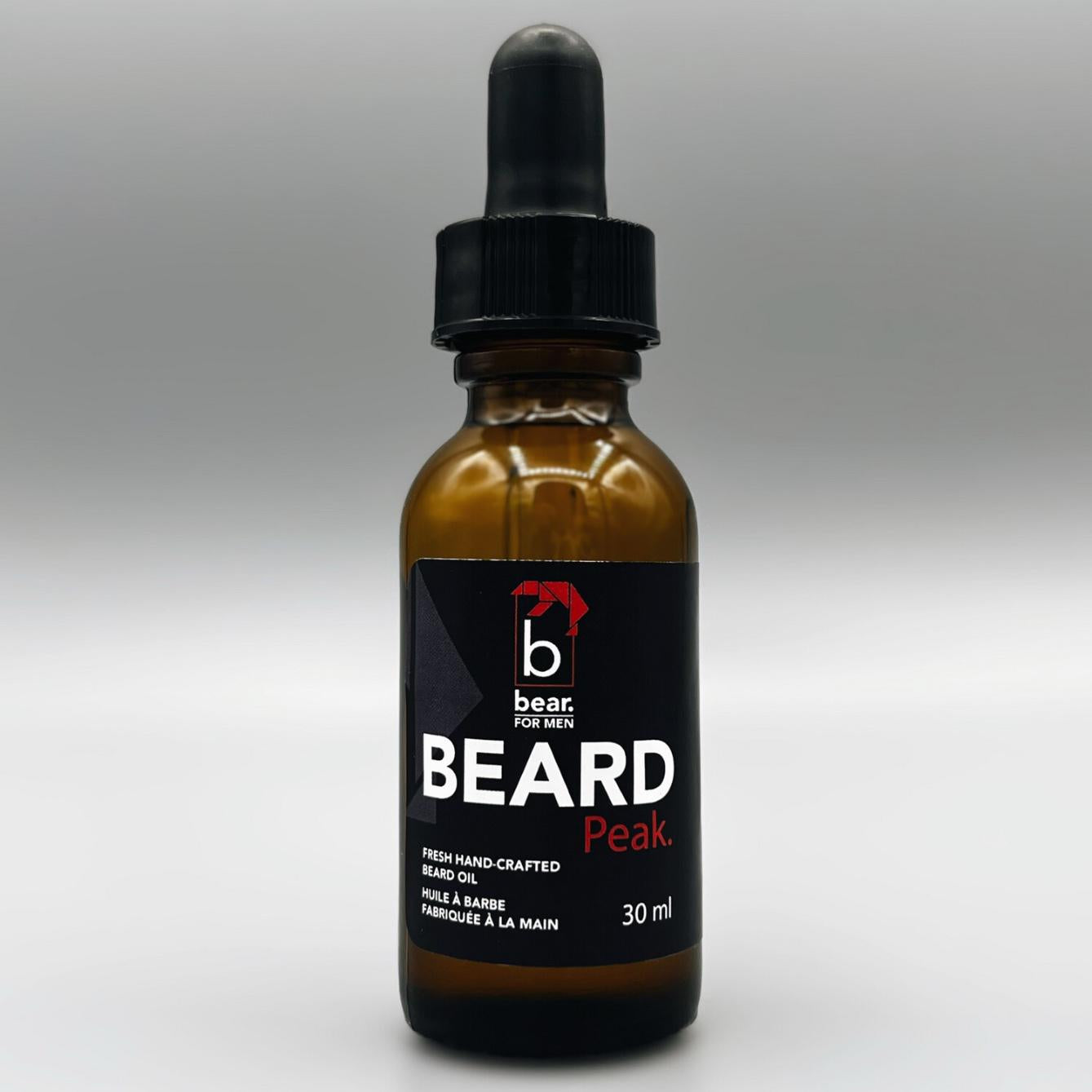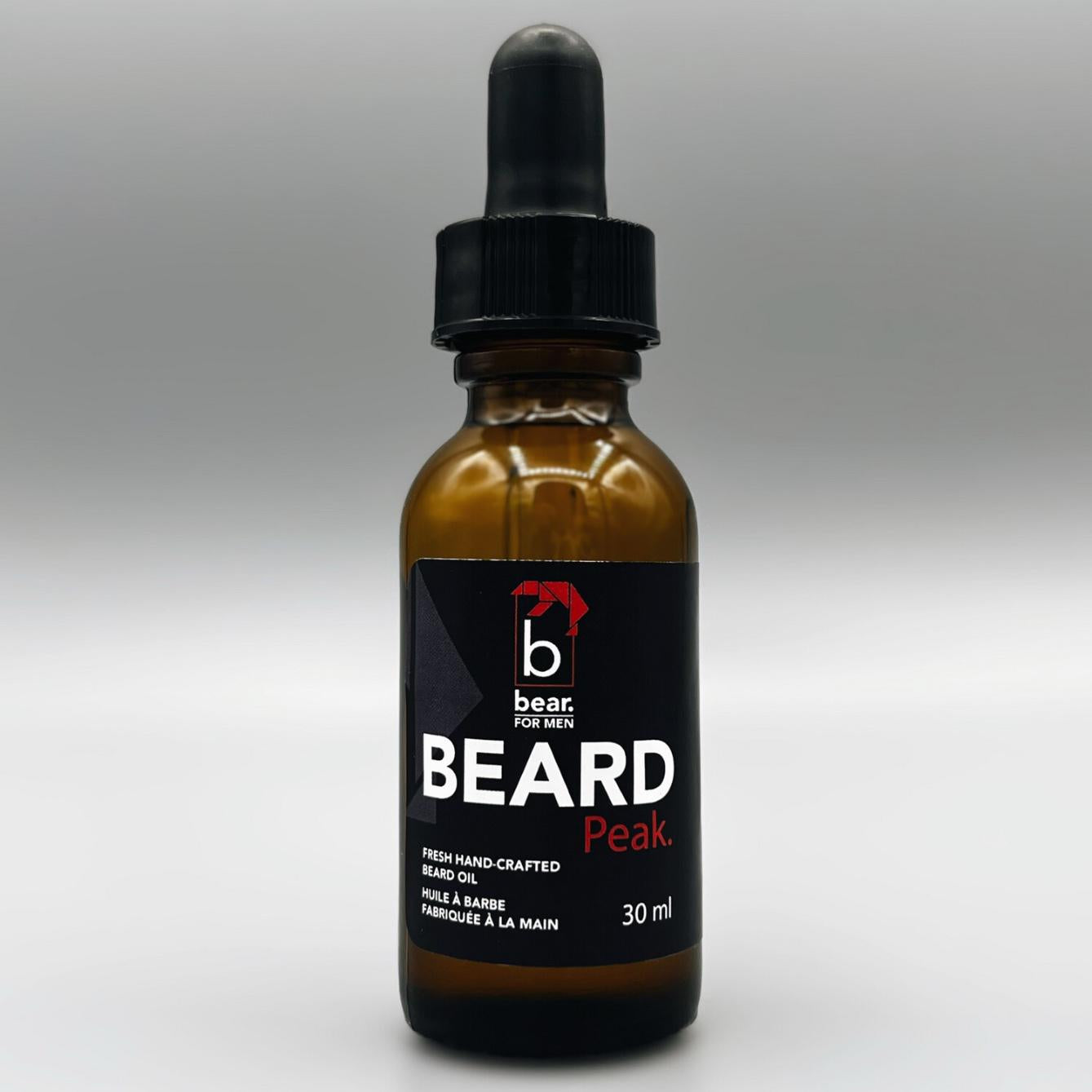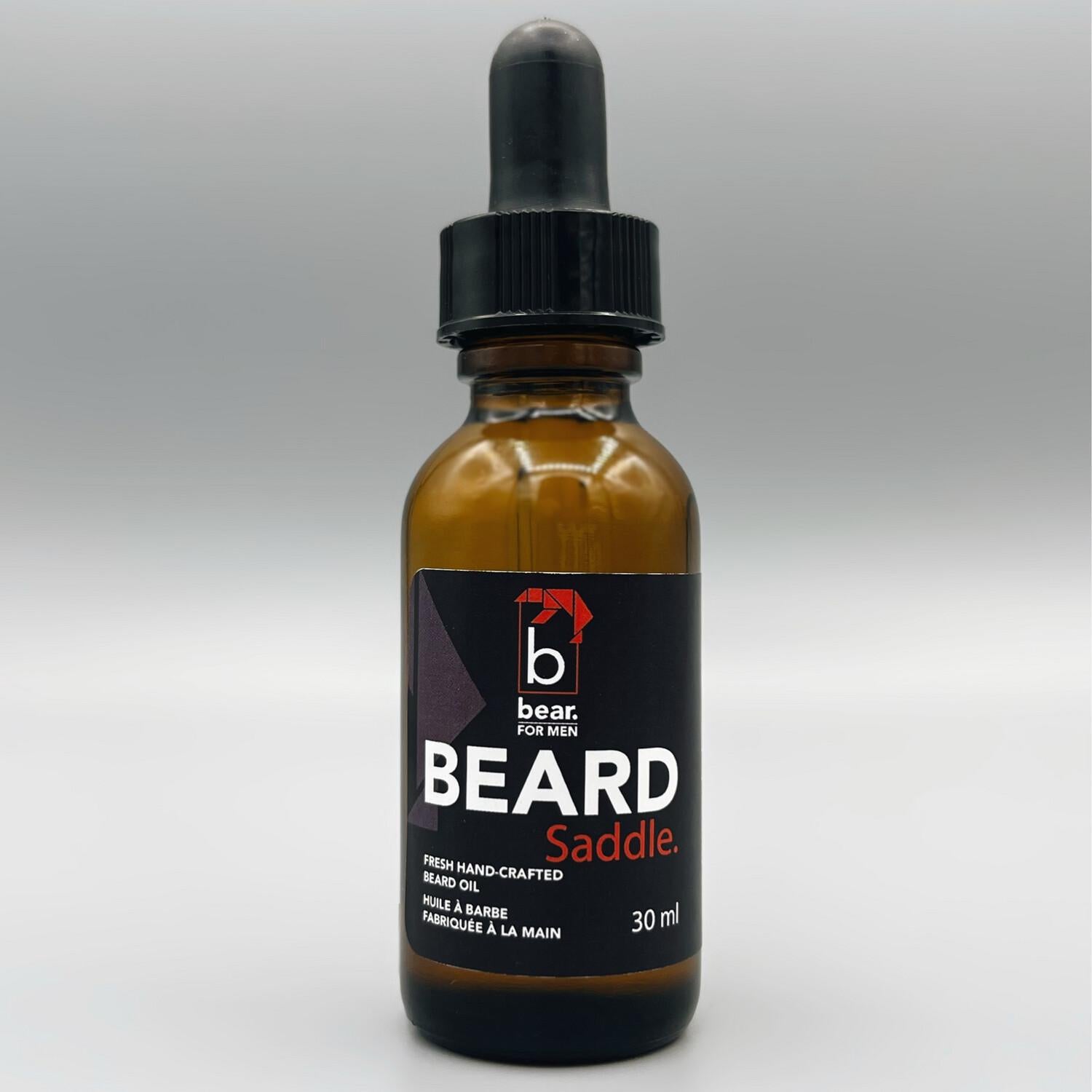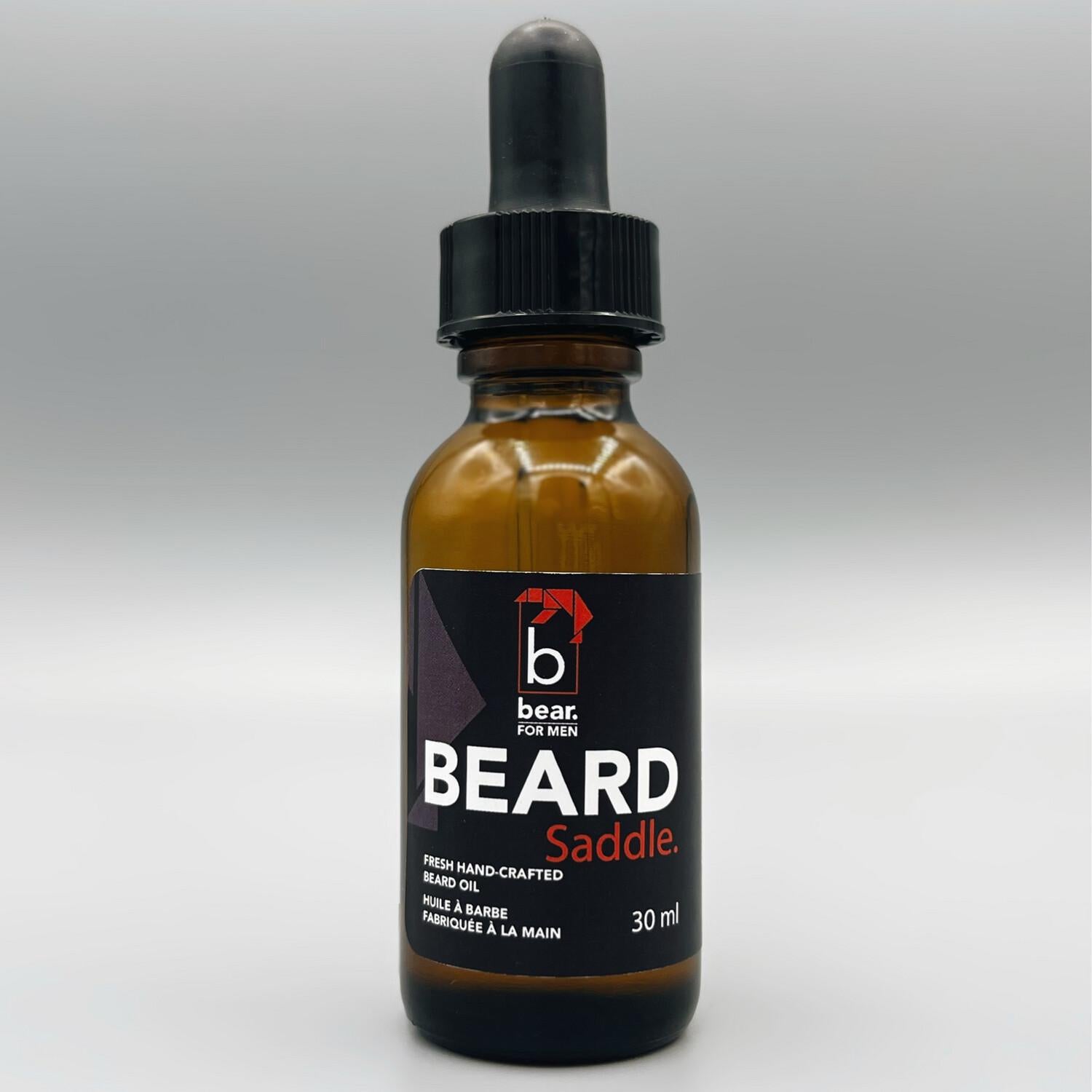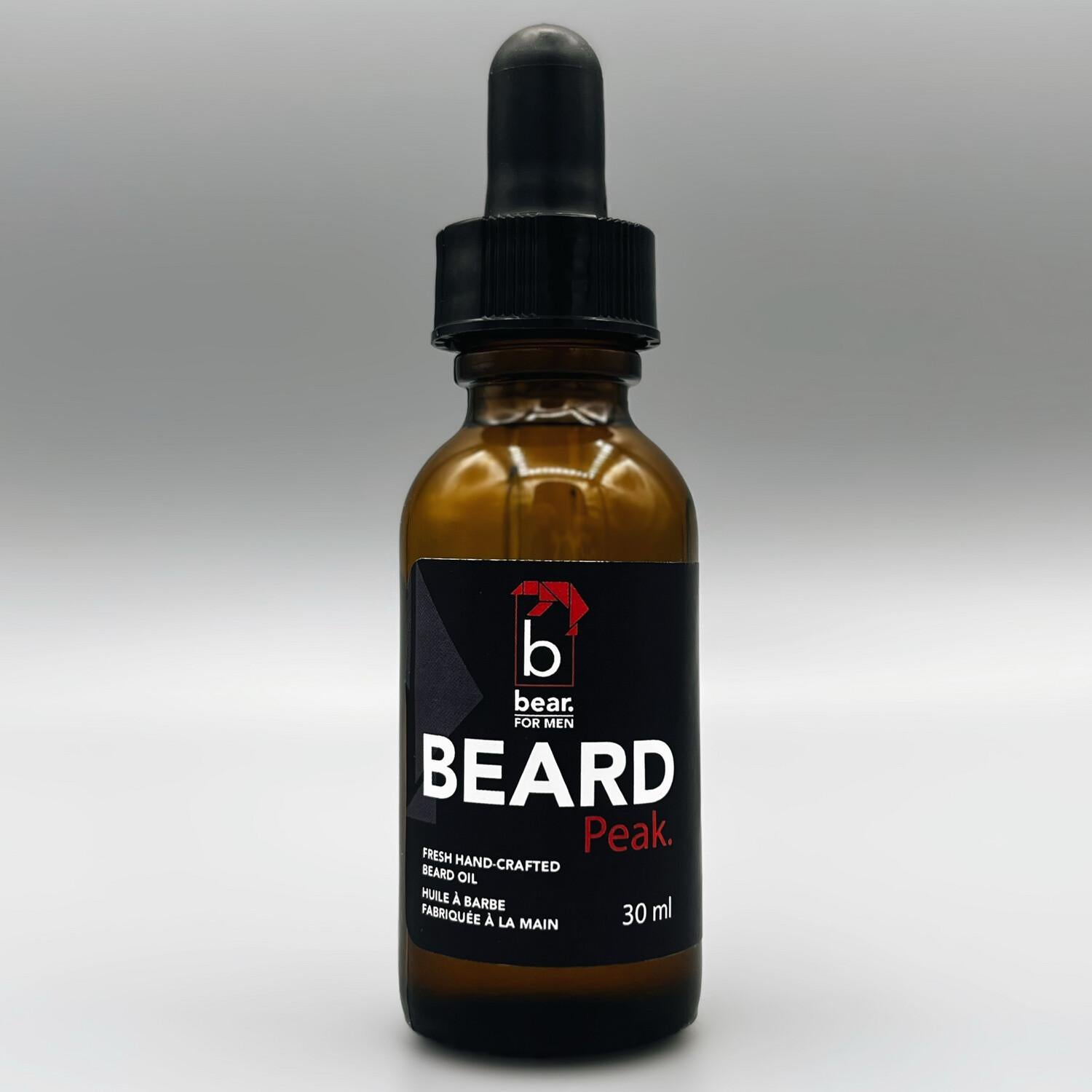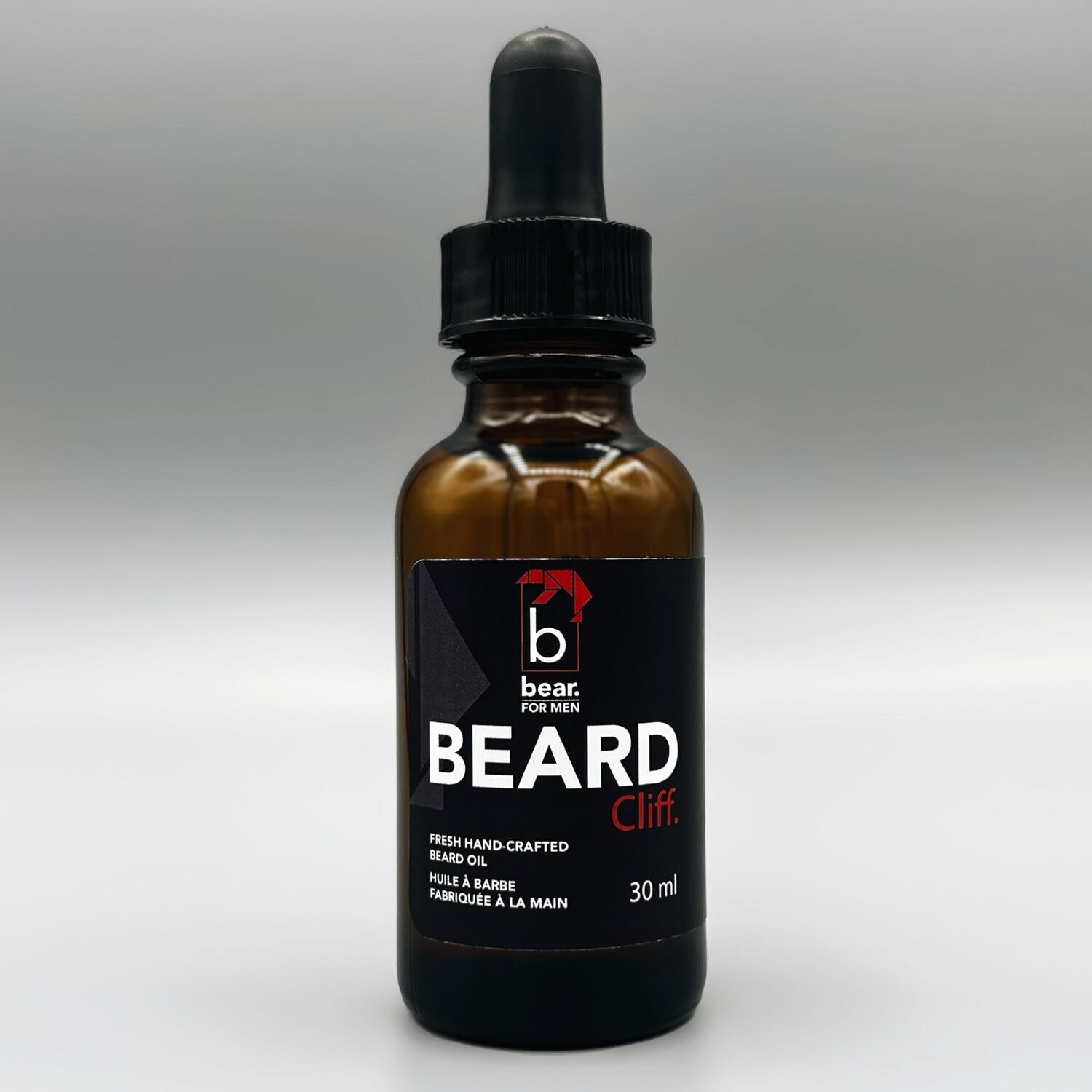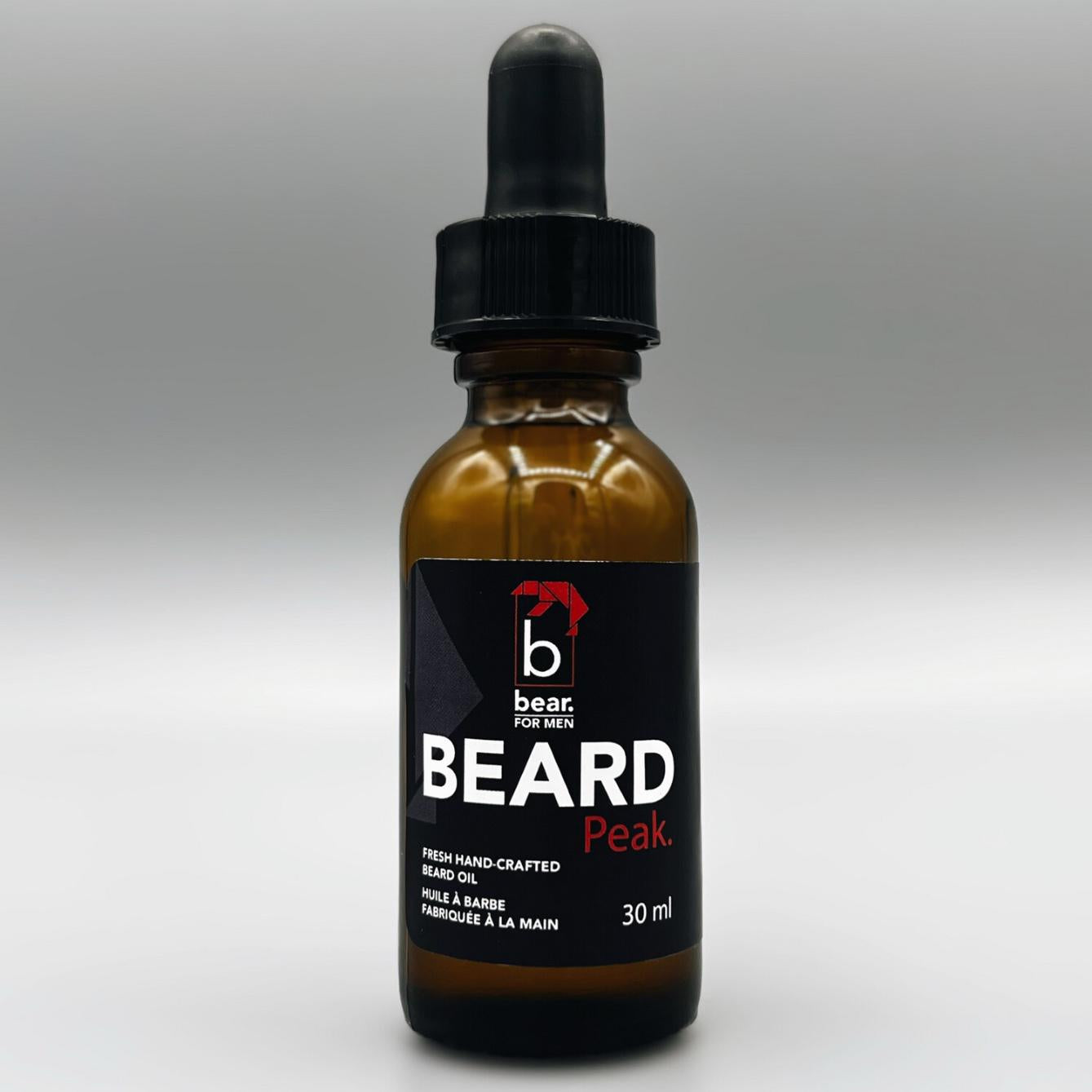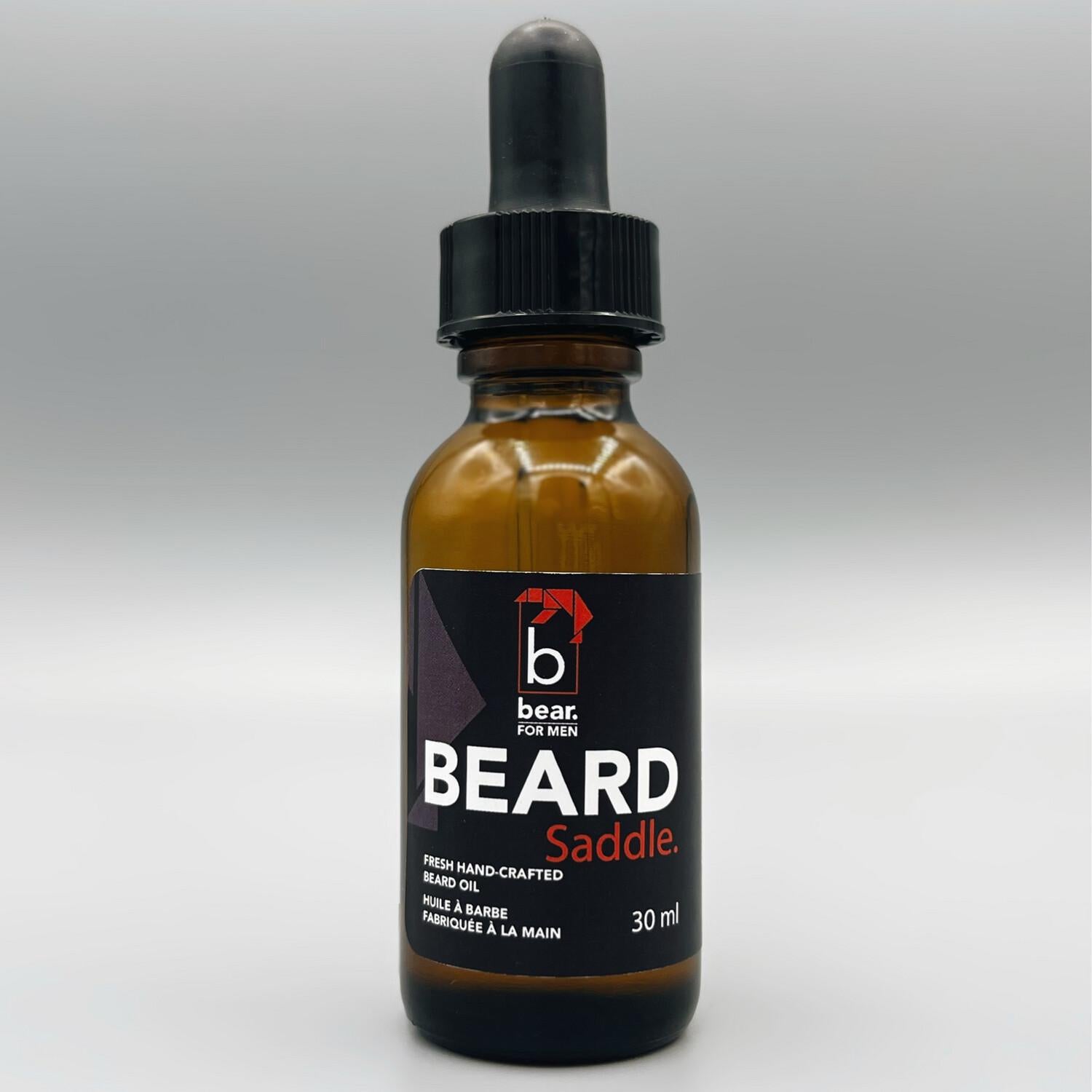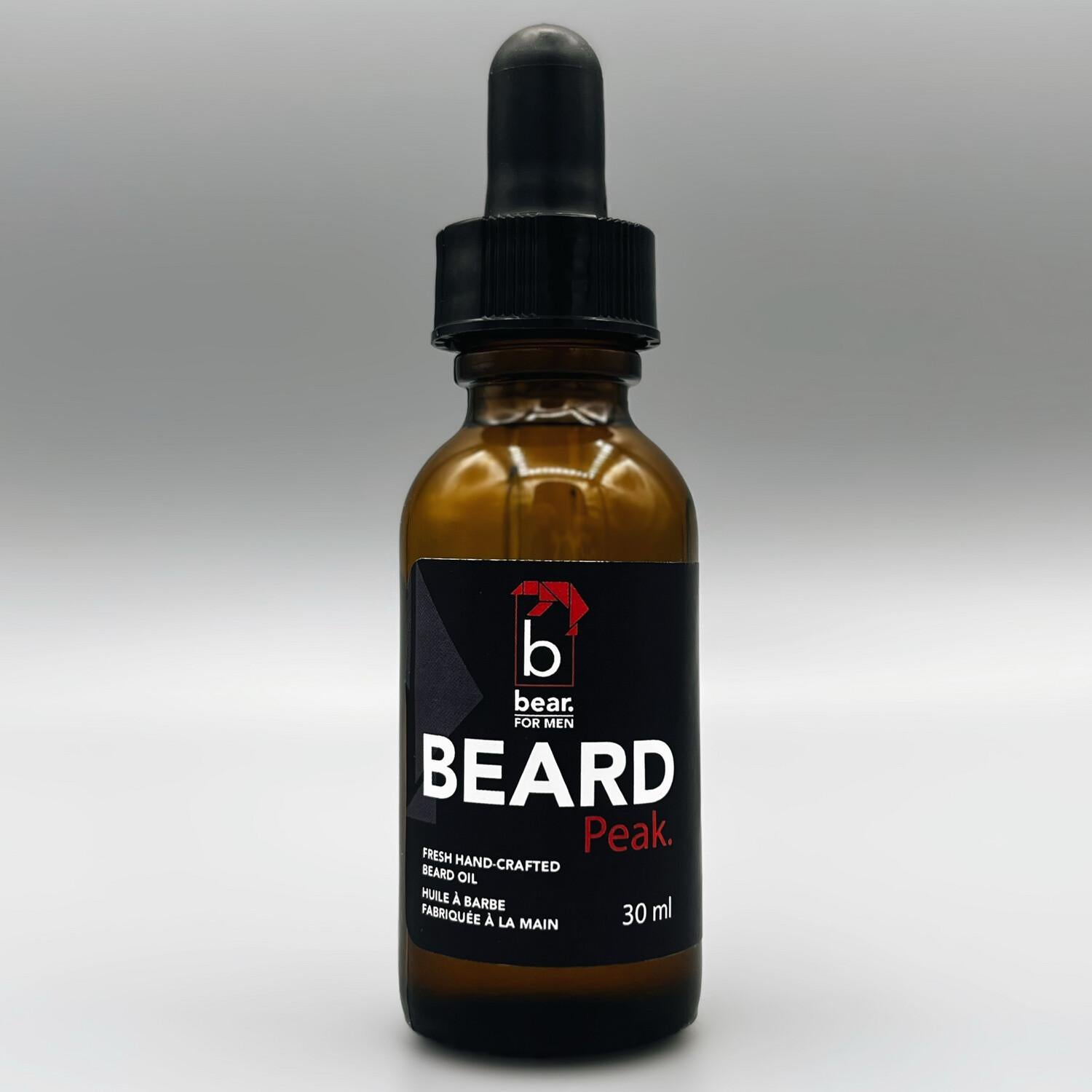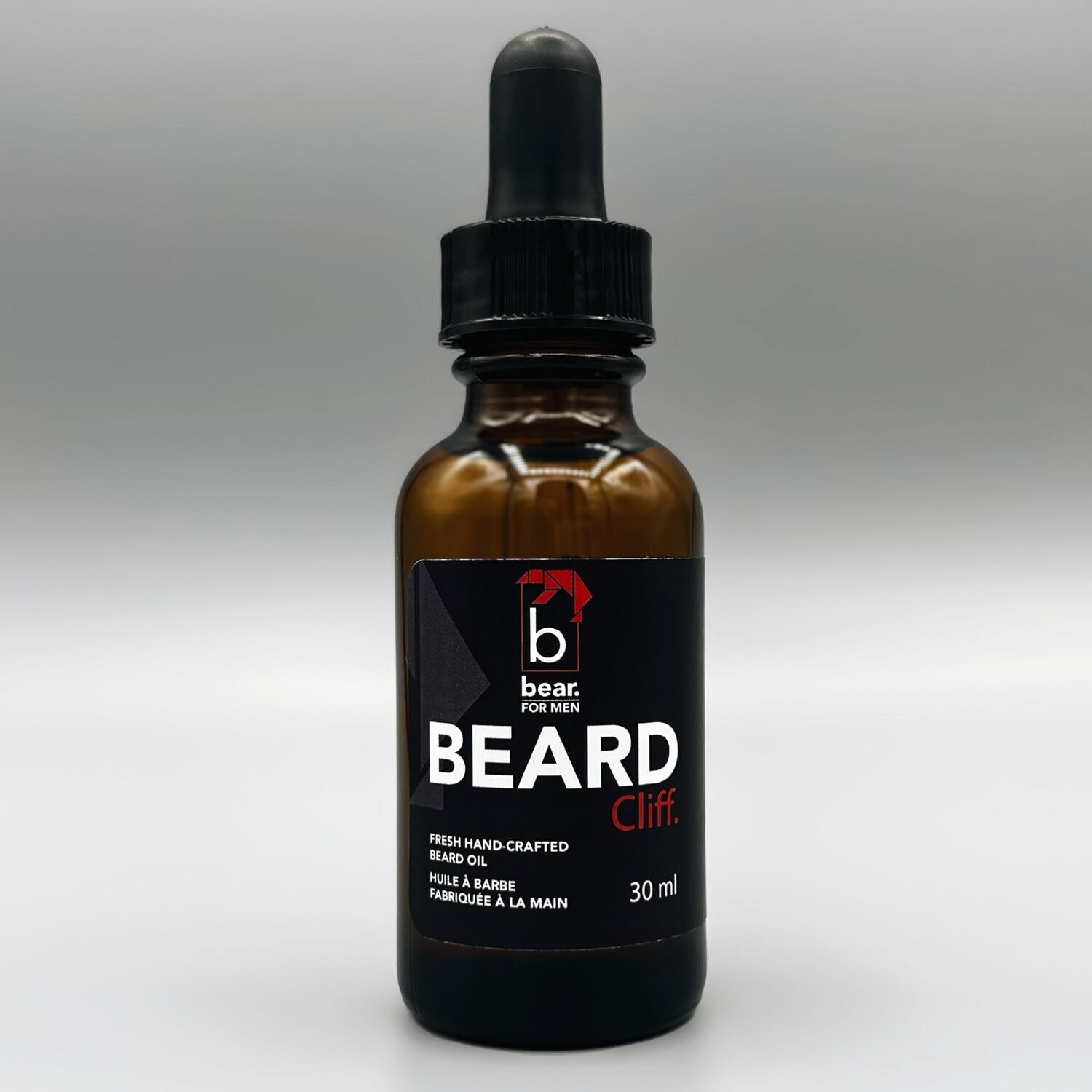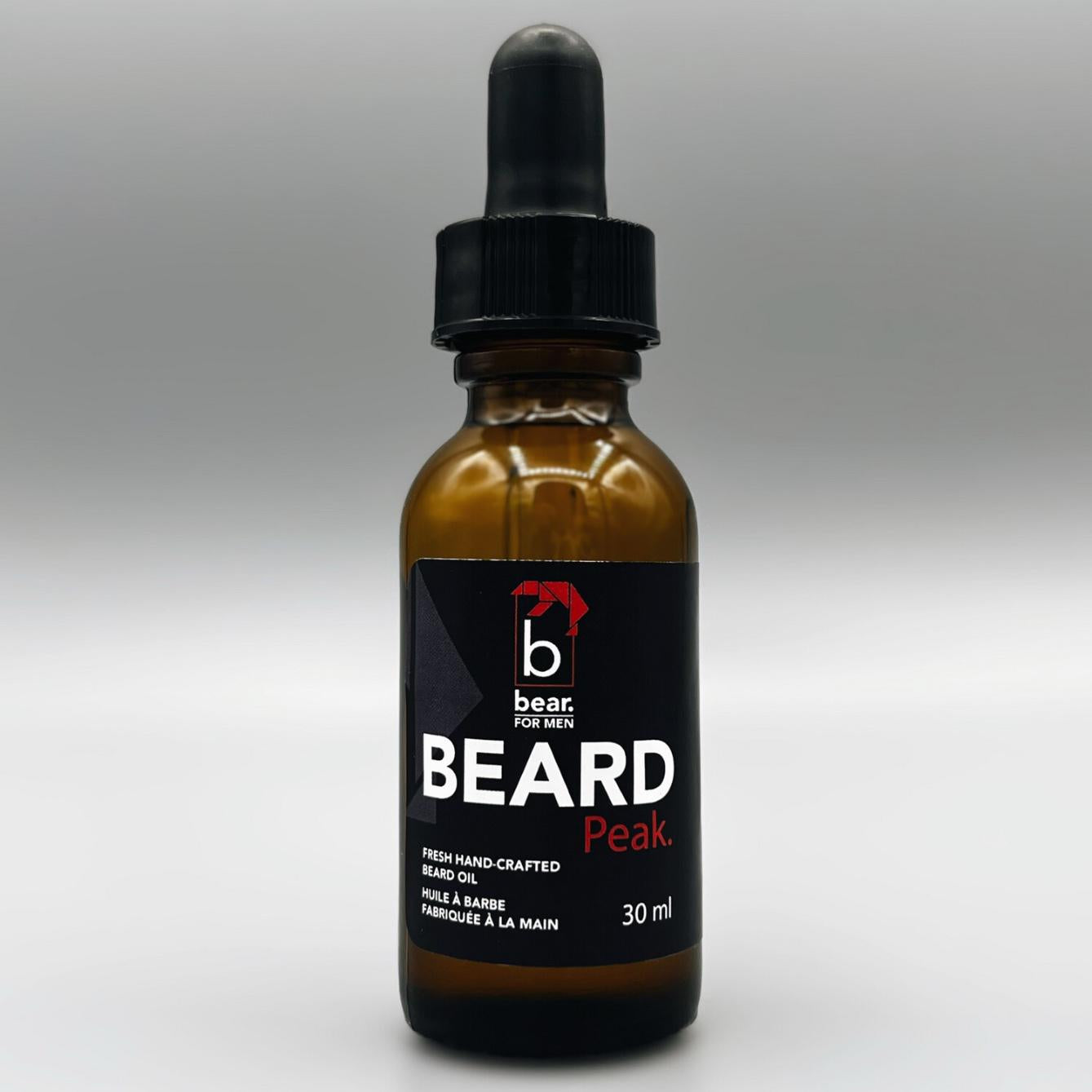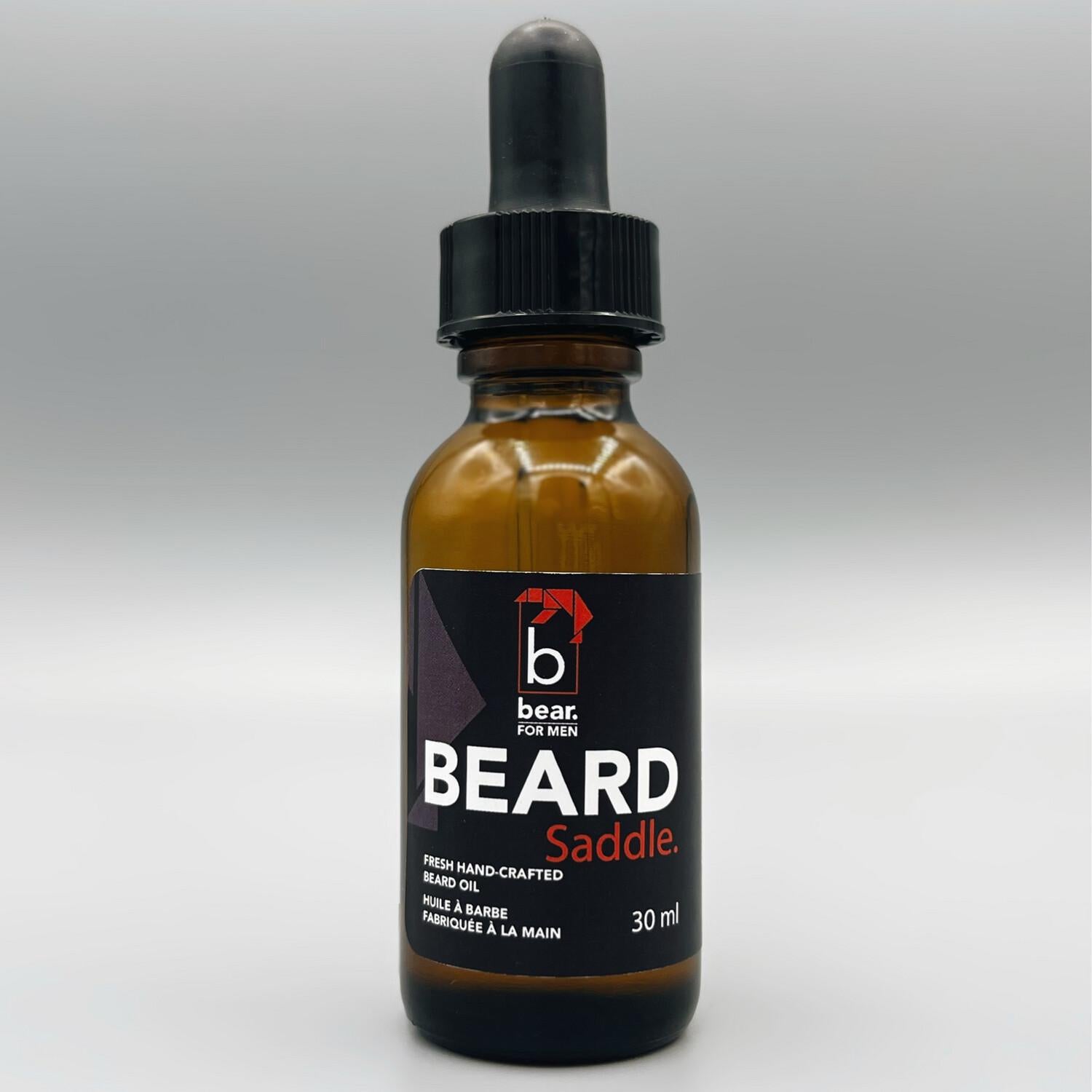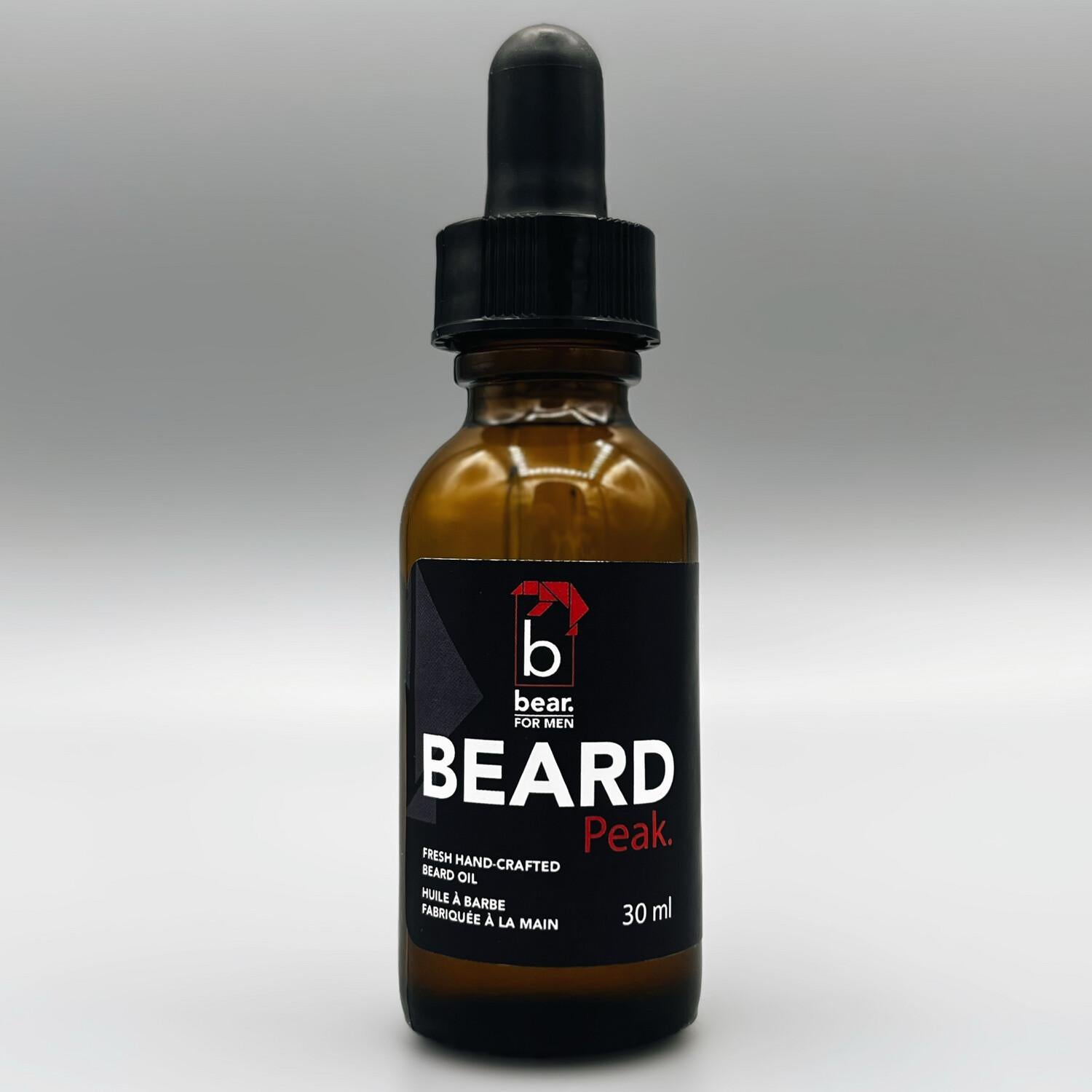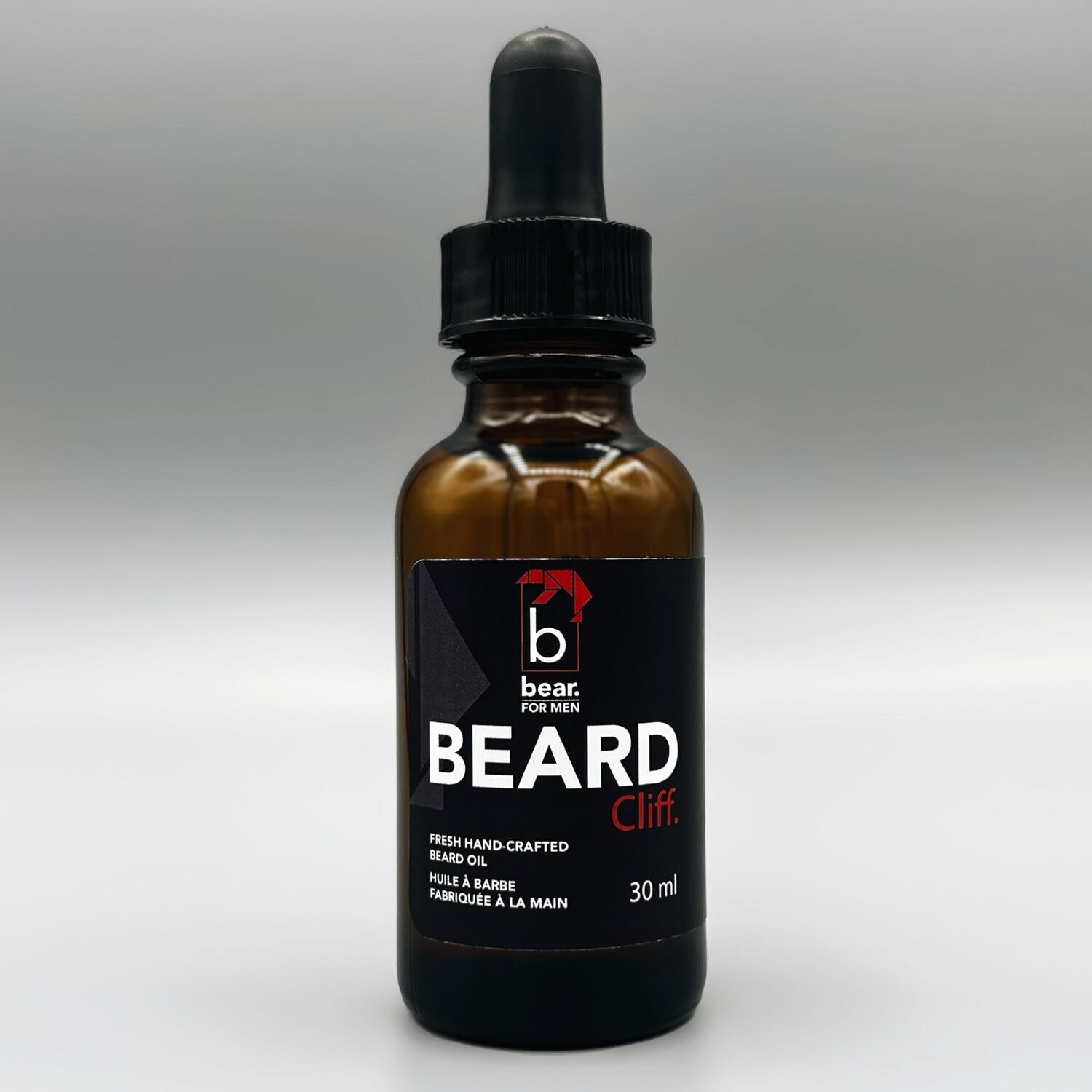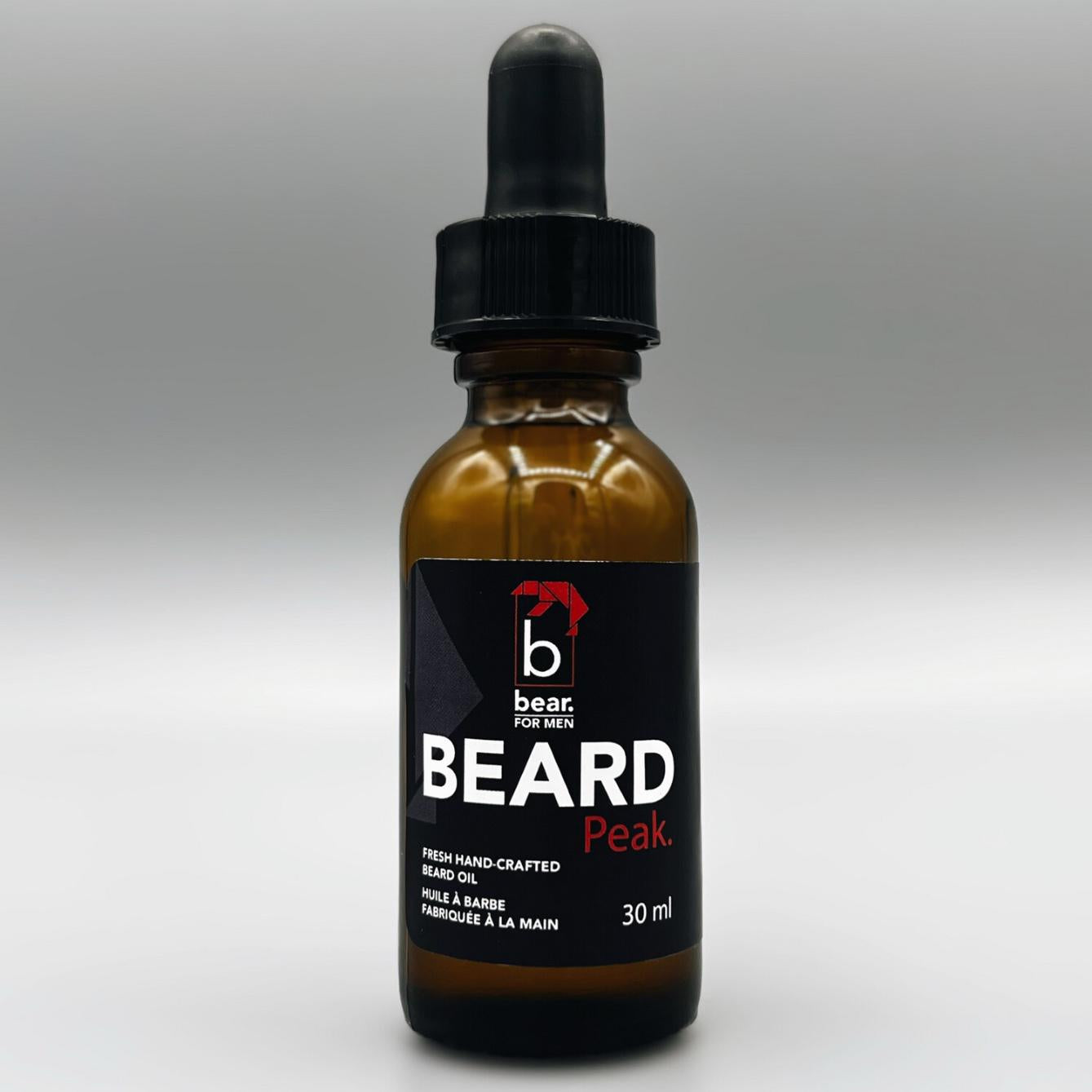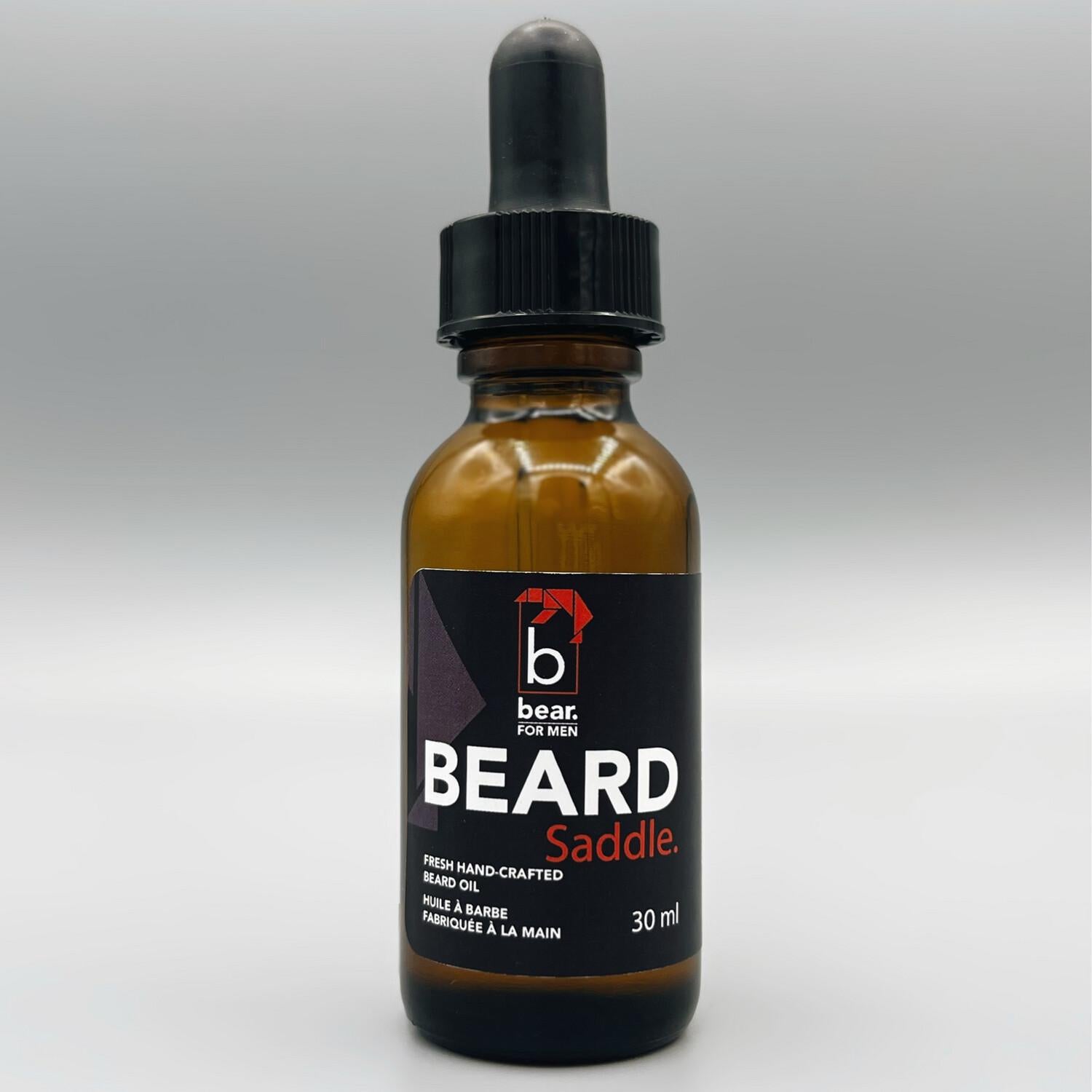 Bear for Men Luxury beard oil will help hydrate, condition and add lustre to your beard. Handcrafted with all natural ingredients it helps prevent itchiness and flaking that can come with a dry beard.
Bluff - Grapefruit / Lavender
Don't let Lavender's floral fragrance fool you, this no feeble oil!
Known as the "Swiss Army Knife" of essential oils, Lavender has been treasured for its wide range of benefits since times of antiquity. Pharaohs and kings have long sought after this little purple flower for its anti-aging and tension-relieving effects.
Refreshing Grapefruit provides powerful cleansing properties that contribute to clear-looking skin and a clear-feeling mind.
Used day or night, this fresh and flowery scent will leave you feeling peaceful, balanced, and ready to take on whatever comes your way.

Cliff - Cypress / Peppermint / Lemon
When you need to kick-start your busy day, this light and lively blend will take you soaring to new heights.
Clean, crisp Cypress boosts circulation and combines with luscious Lemon to tone, revitalize, and brighten dull-looking skin. A pop of Peppermint adds some pep to your step, and together these three will leave you feeling exhilarated, refreshed, and free to go with the flow even when you find yourself at the edge of the highest cliff.
Ledge - Bergamot / Peppermint
This peppy pairing is an excellent choice for oily or combination skin, but it can benefit a wide range of skin conditions.
Citrusy Bergamot is known to promote optimism and acceptance. It can be helpful in relieving tension and feelings of despair, while exhilarating Peppermint brings joy and buoyancy to the heart.
Combined, this blend can help to elevate you above your current circumstances and assist you to look down over the ledge of your life with a renewed sense of hope, resilience, and inspiration.

Peak - Patchouli / Sandalwood / Cedarwood
This earthy, woody, and sensual blend is a soothing balm for your skin and your mind.
It's a great choice for dry, chapped, or acne-prone skin, and each of the oils possesses its own potent anti-aging qualities. However, the benefits of this blend go beyond the physical!
Herbaceous Patchouli works to calm fears and nervous tension while soft Cedarwood helps you feel supported and connected. Sandalwood has been considered a precious and sacred oil since ancient times; it offers a sense of stillness to the soul as it assists in quieting the busyness of the mind.
This exquisite trio will leave you feeling peaceful and grounded as you climb life's loftiest peaks.
Ridge - Black Pepper / Juniper / Orange
Part sweet, part spicy: this multifaceted blend is rugged and manly, playful and purifying.
Zesty Black Pepper stimulates and warms the skin while igniting a fire in your soul that fuels motivation and vitality.
Piney Juniper cleanses skin imperfections and provides balance wherever it is needed, lending light to your darkness and courage to counter your fears.
Delicious Orange rounds off this blend by offering a burst of sunshine when your skies are grey.
This combination is as cheerful as it is comforting. It supports a positive mood, and fosters creativity and confidence, leaving you feeling fearless and liberated as you manifest a life of abundance and joy.

Saddle - Rosemary / Tea tree / Cedarwood / Peppermint
This skin-soothing and purifying blend will uplift your spirits and ground your soul.
Cooling Peppermint is perfectly balanced by warming Cedarwood, while revitalizing Rosemary and fresh Tea Tree team up to provide powerful cleansing and clarifying benefits to the skin, and encourage healthy hair growth.
A great way to start your day, this combination will leave you feeling alert and invigorated, calm and cool.
1oz glass amber dropper to ensure consistency and reduce waste during every application.
All Bear for Men products are handcrafted in small batches for ultimate freshness and quality.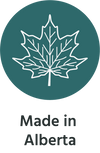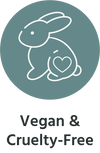 Base: Fractionated Coconut Oil, Jojoba Oil, Castor Oil, Vitamin E

Bluff: Grapefruit, Lavender
Cliff: Cypress, Peppermint, Lemon
Ledge: Bergamot, Peppermint
Peak: Cedarwood, Sandalwood, Patchouli
Ridge: Black Pepper, Juniper, Orange
Saddle: Rosemary, Tea Tree, Cedarwood, Peppermint