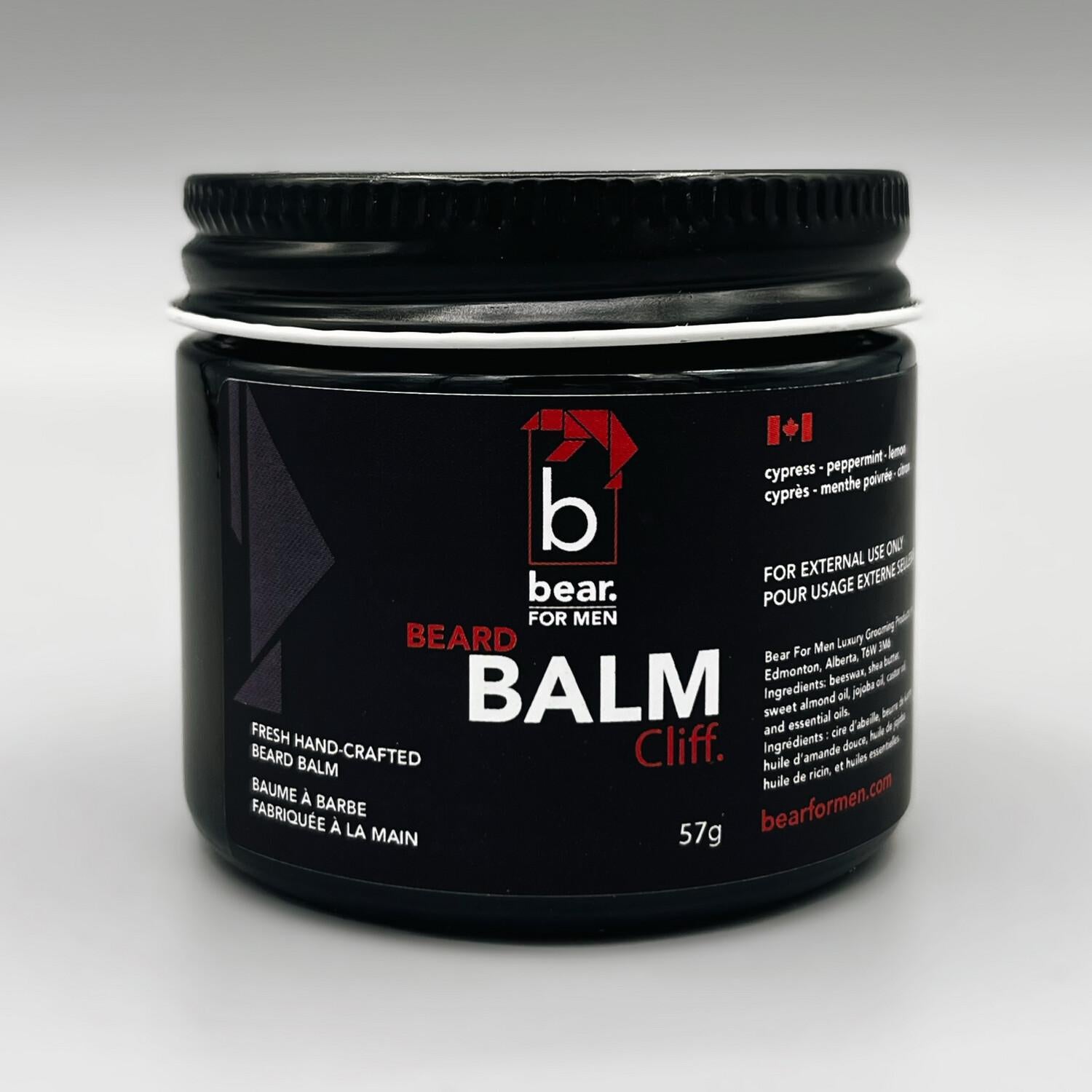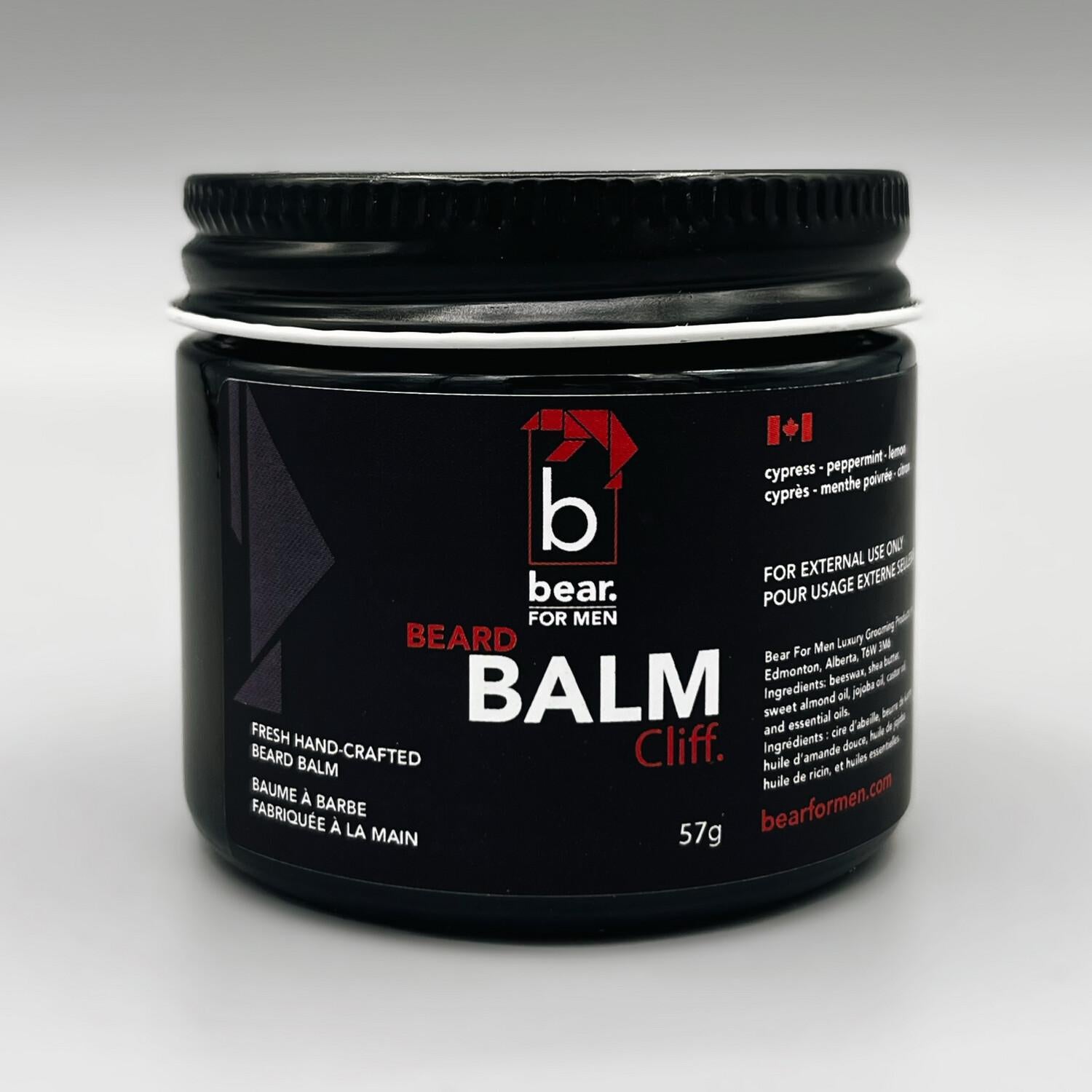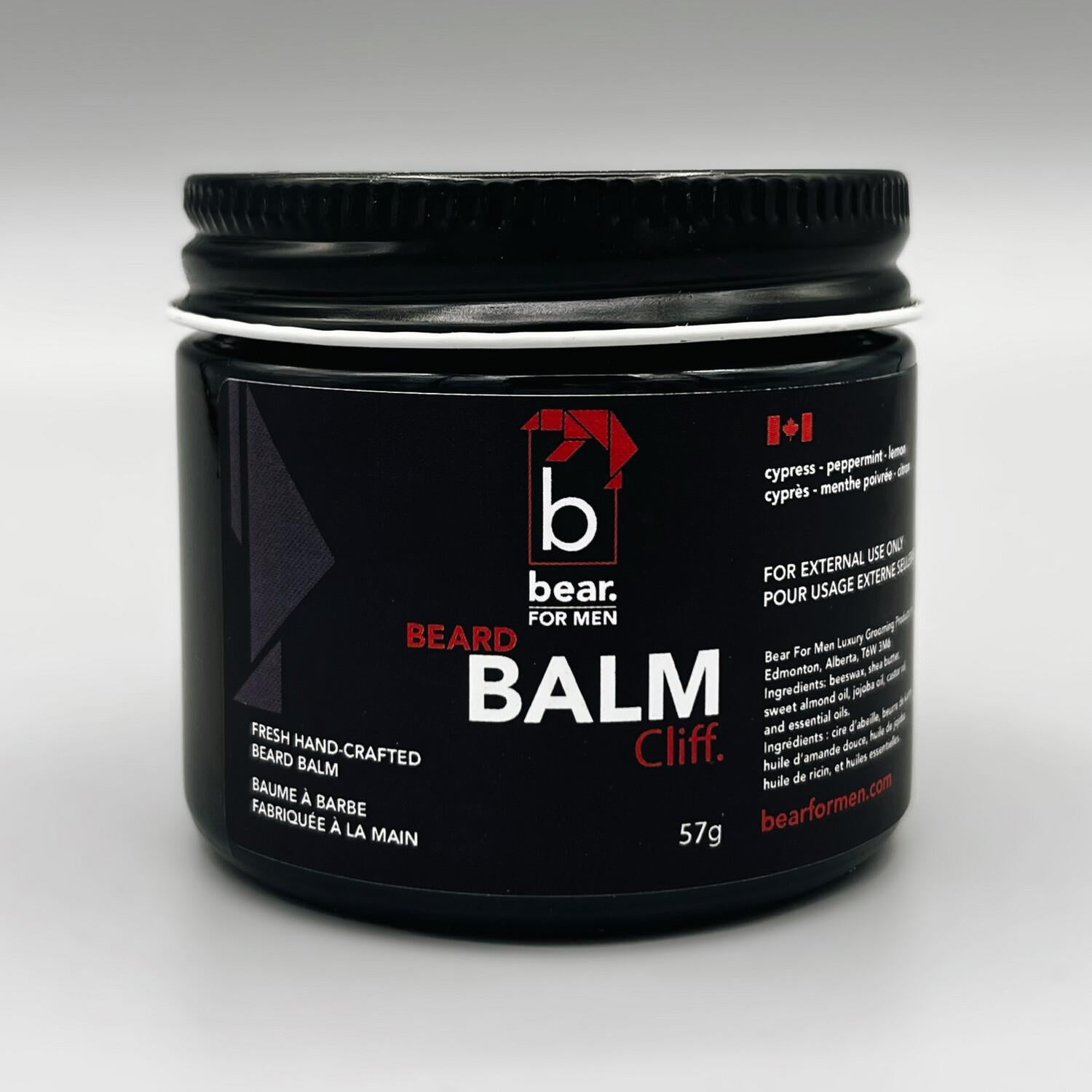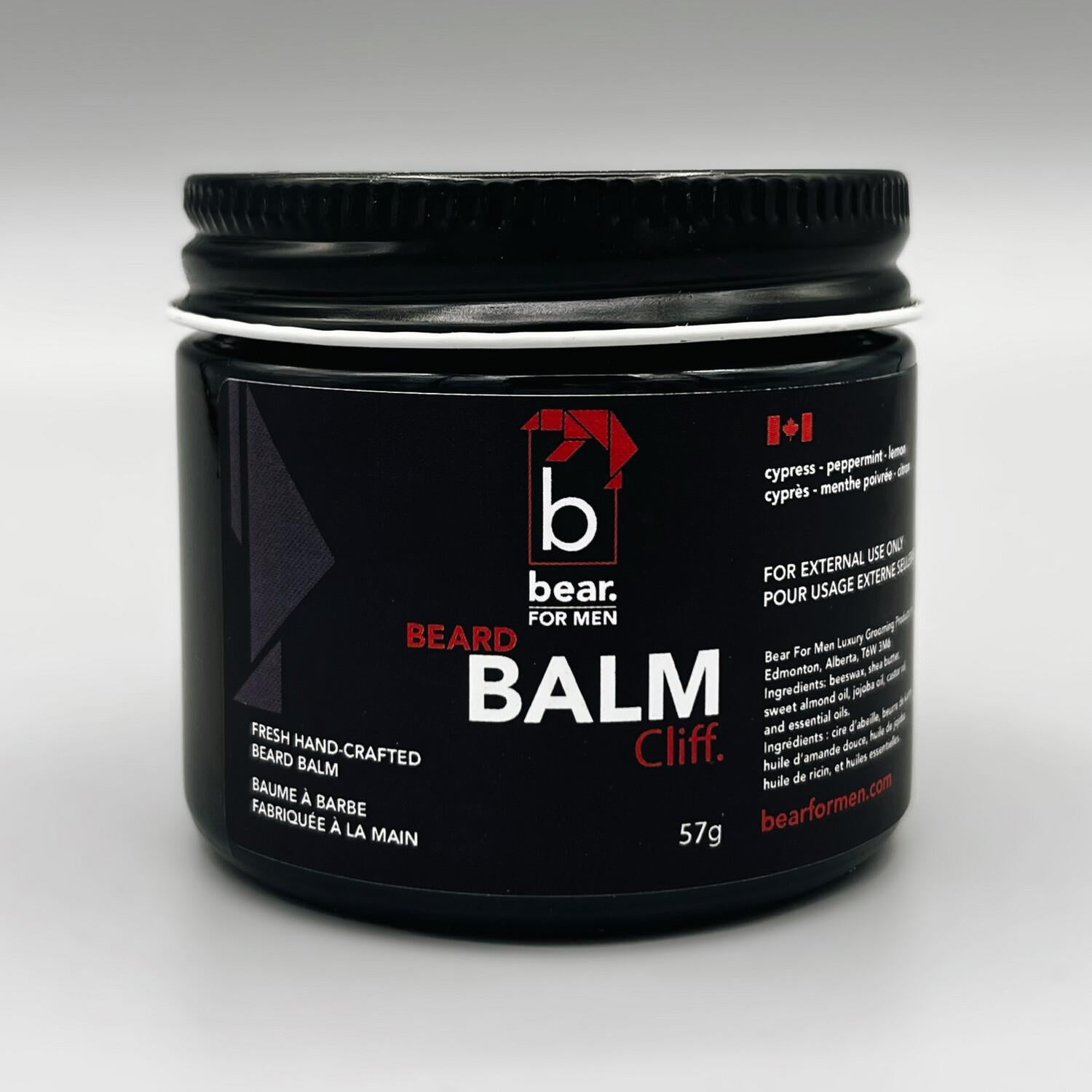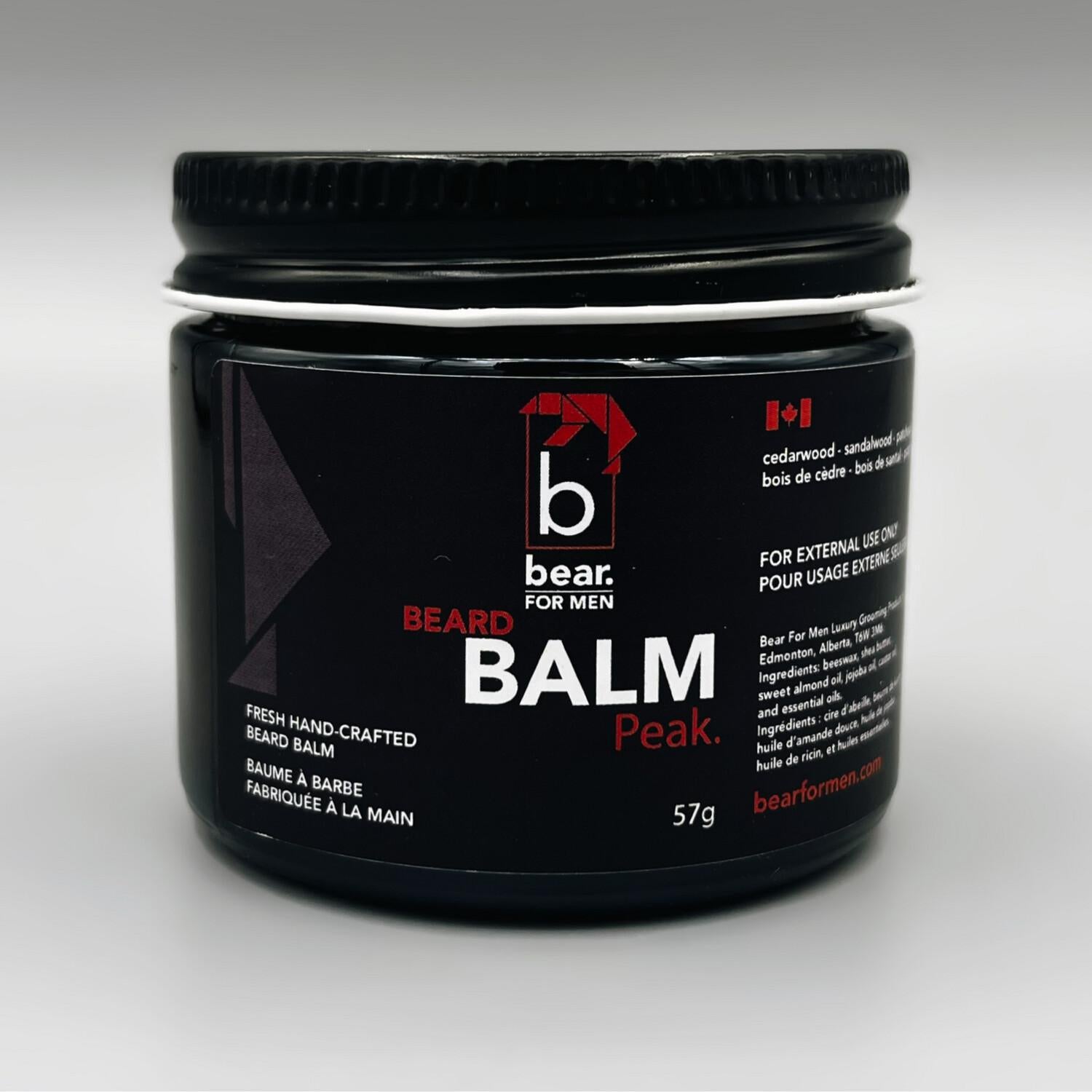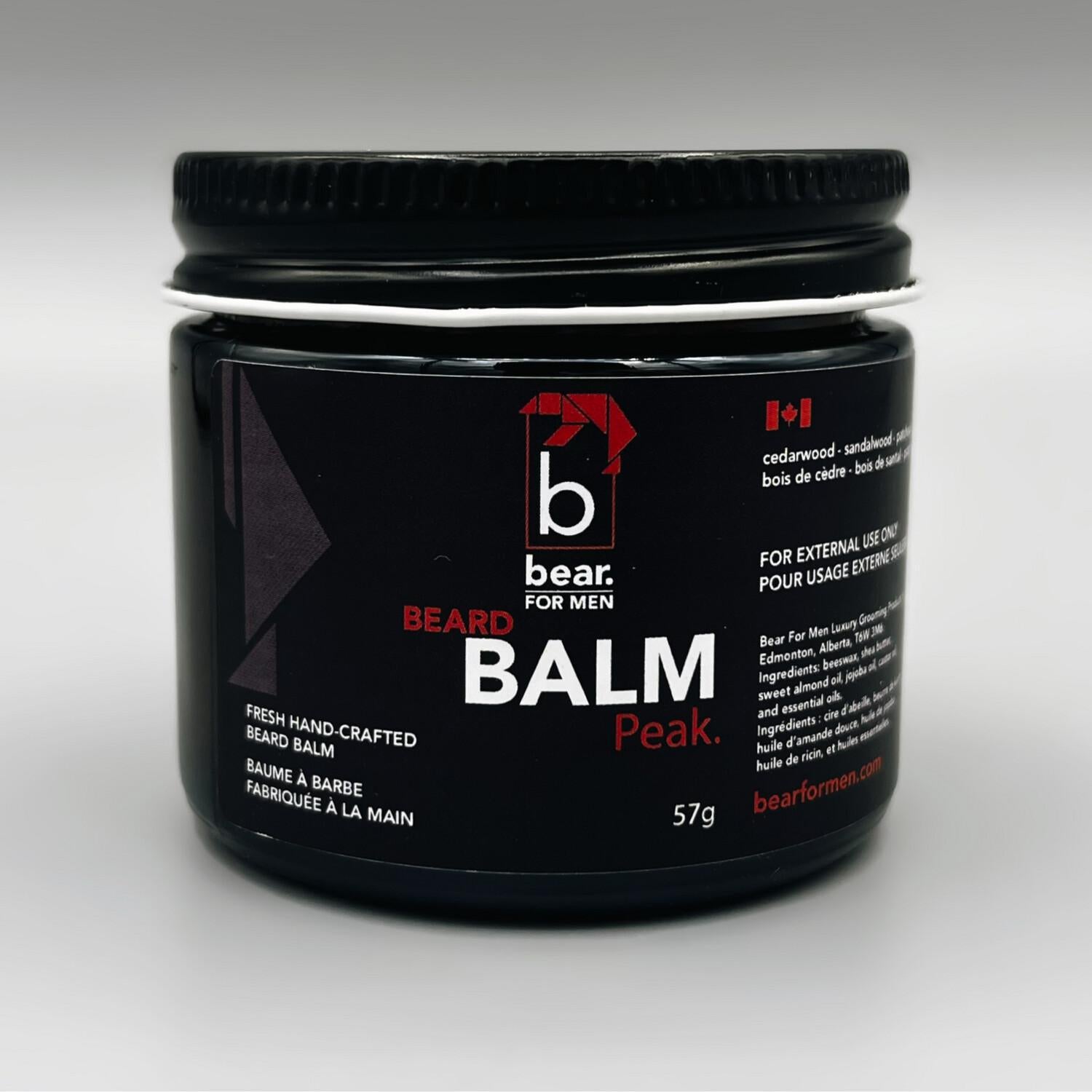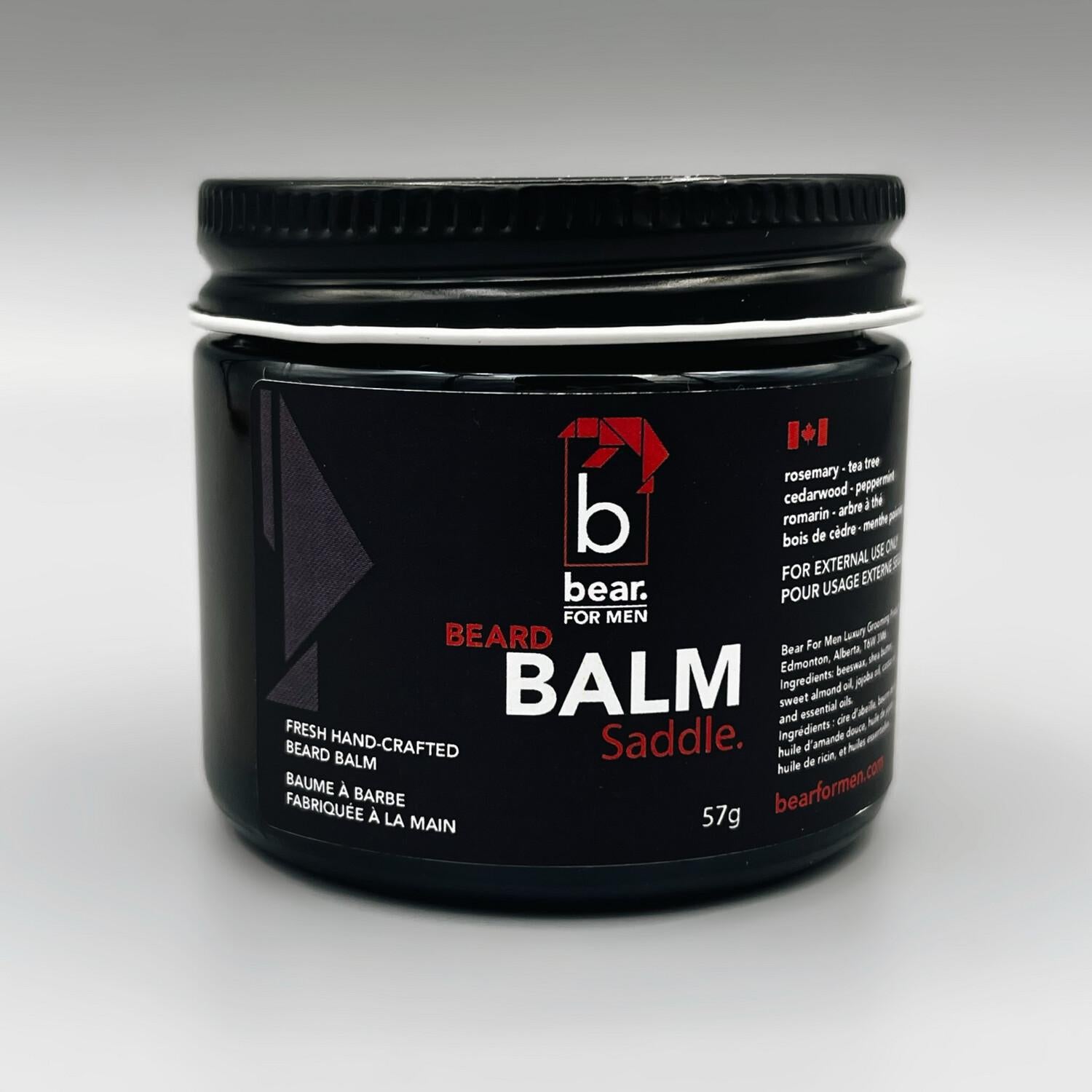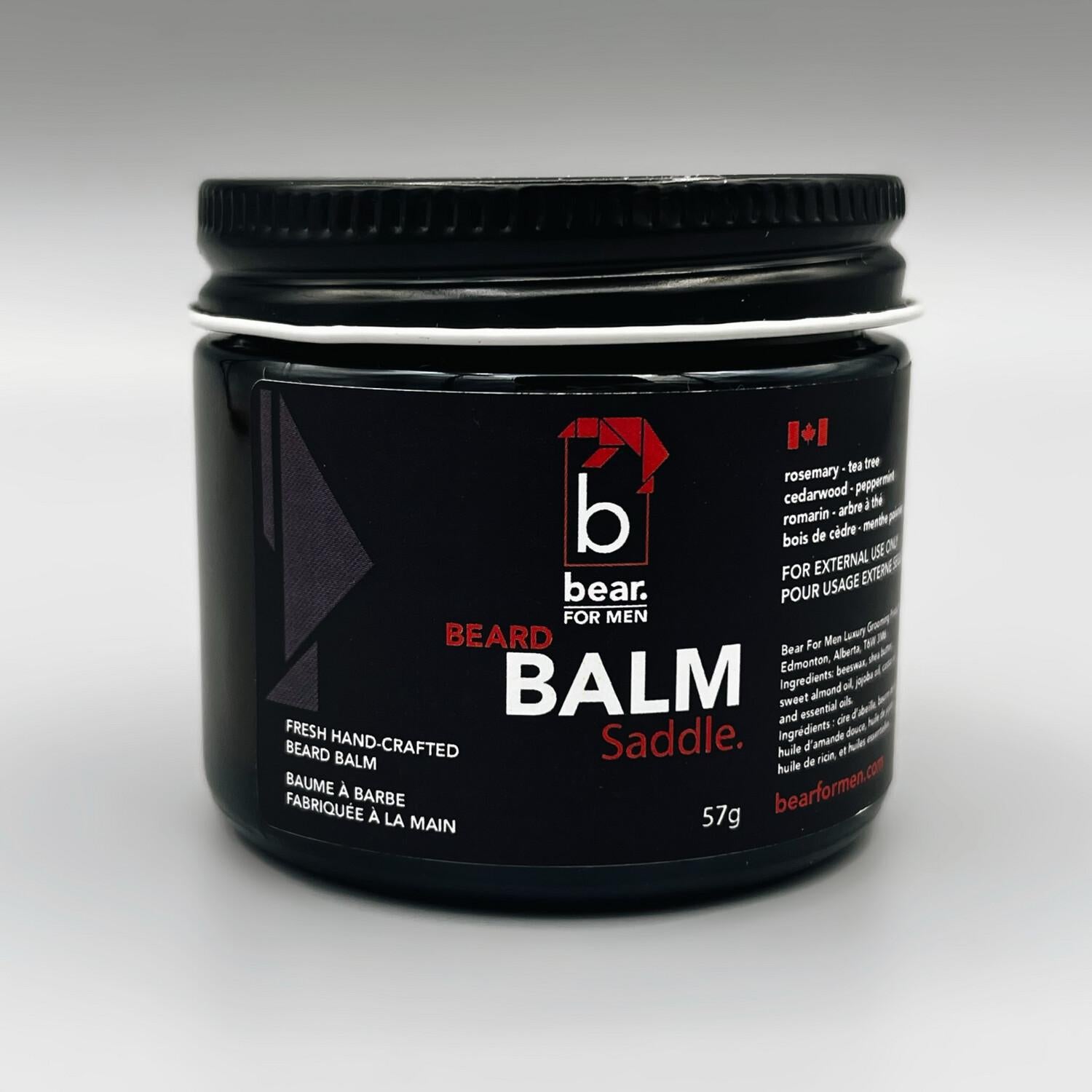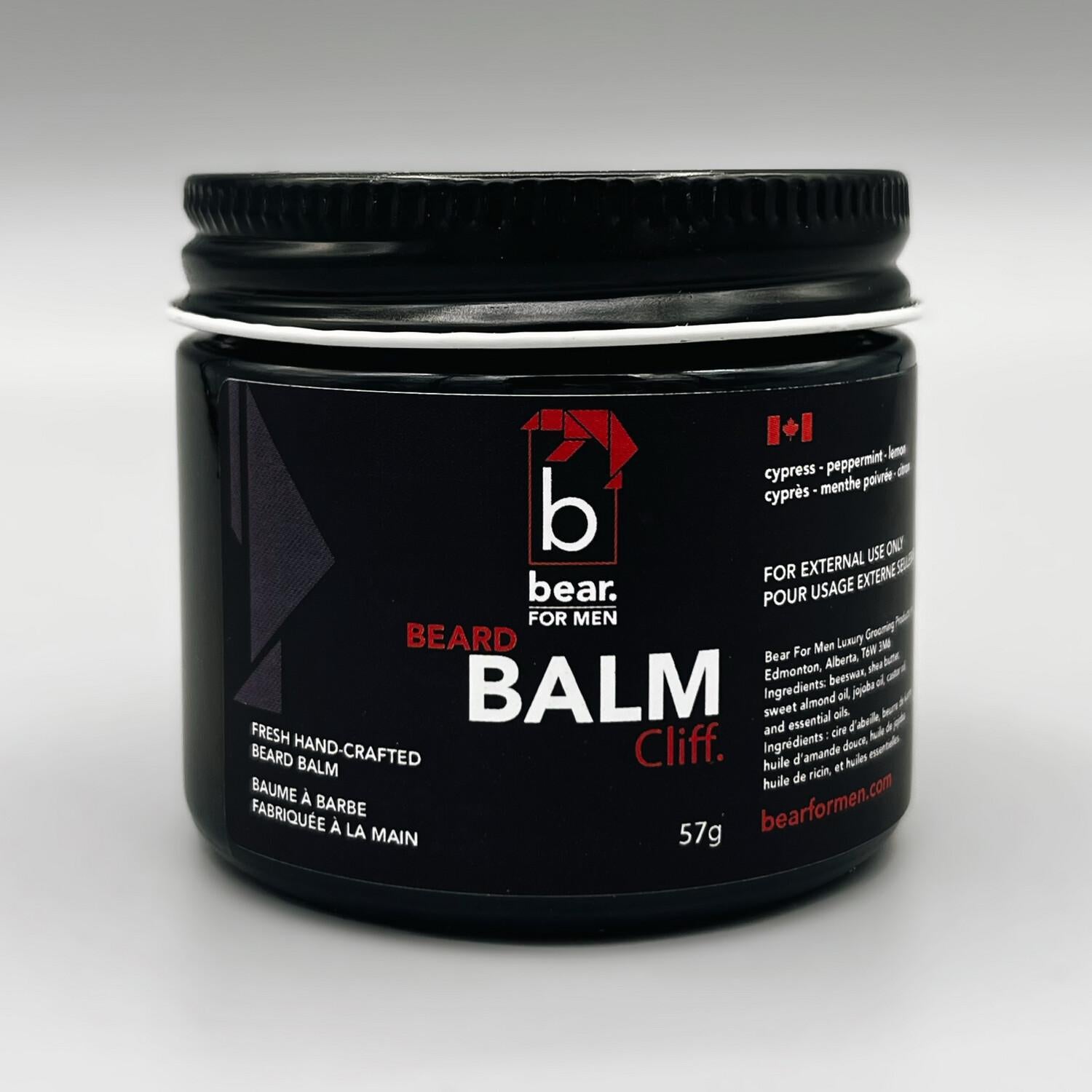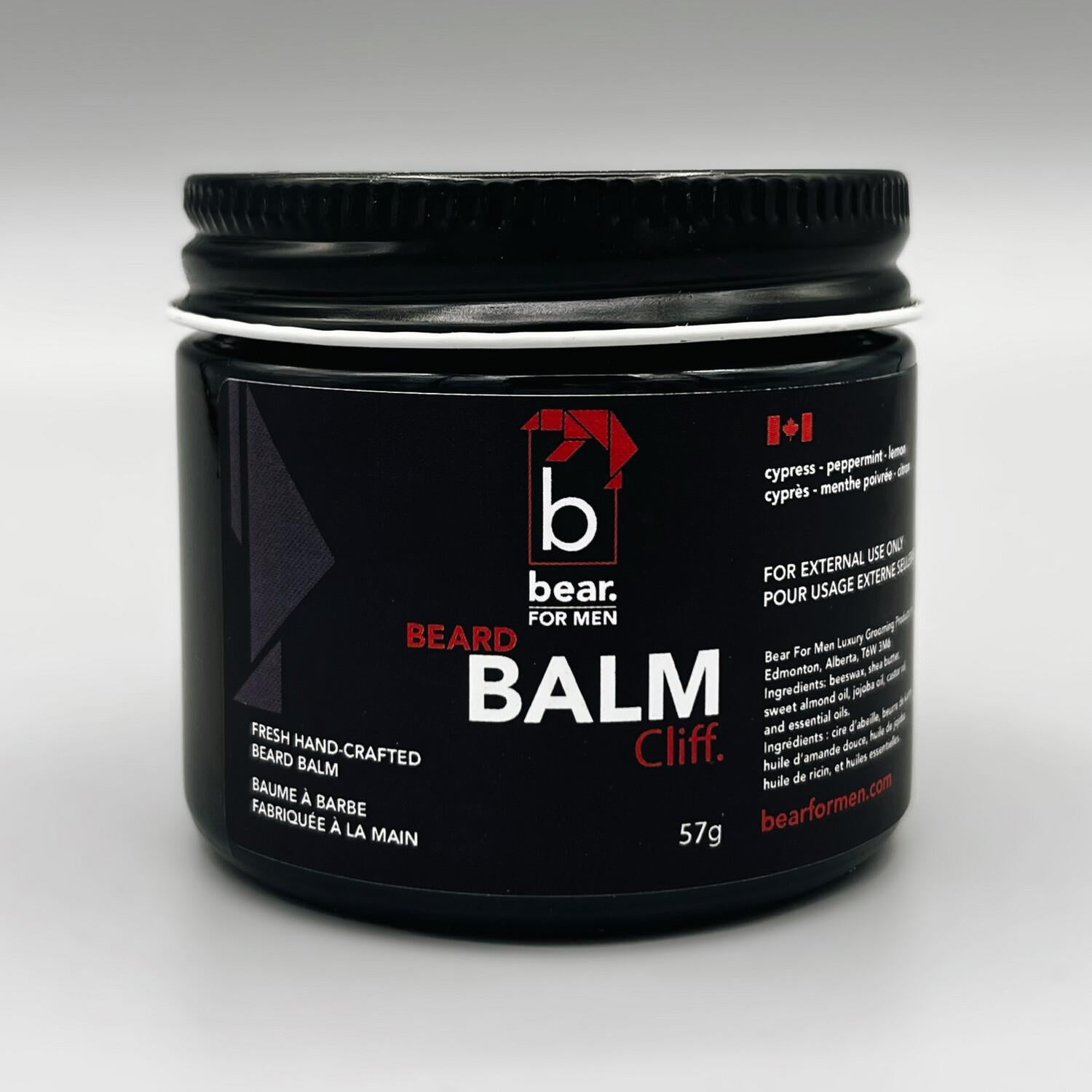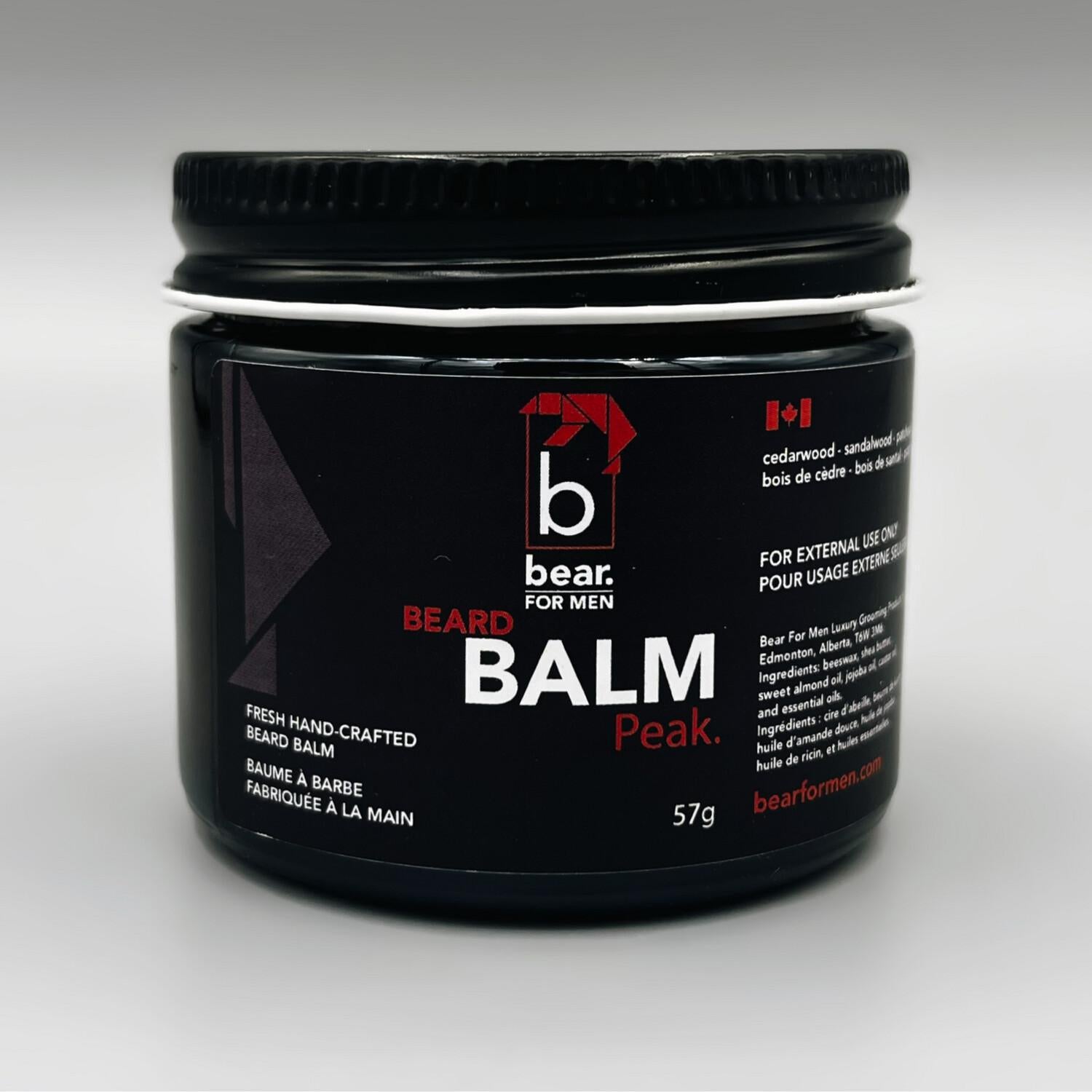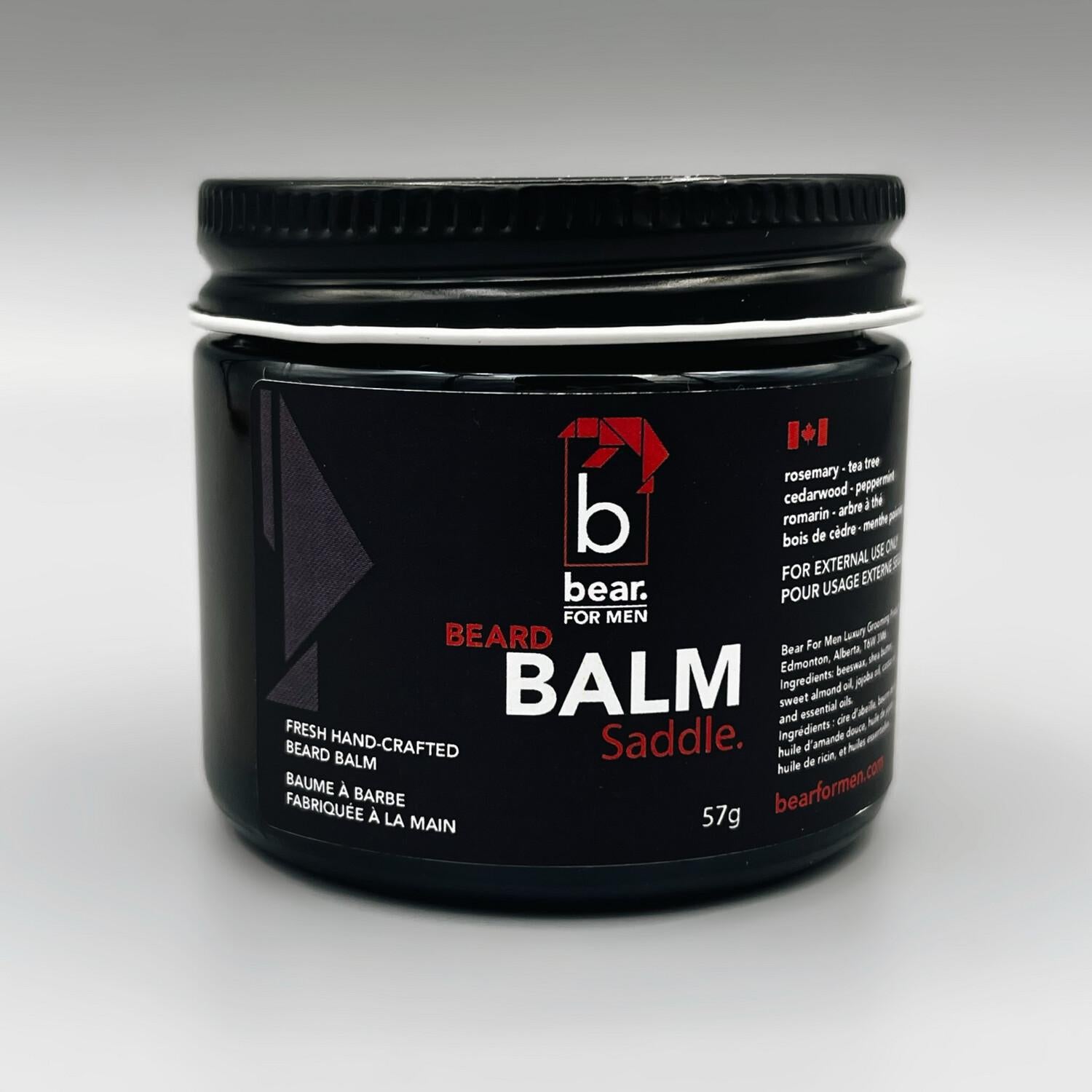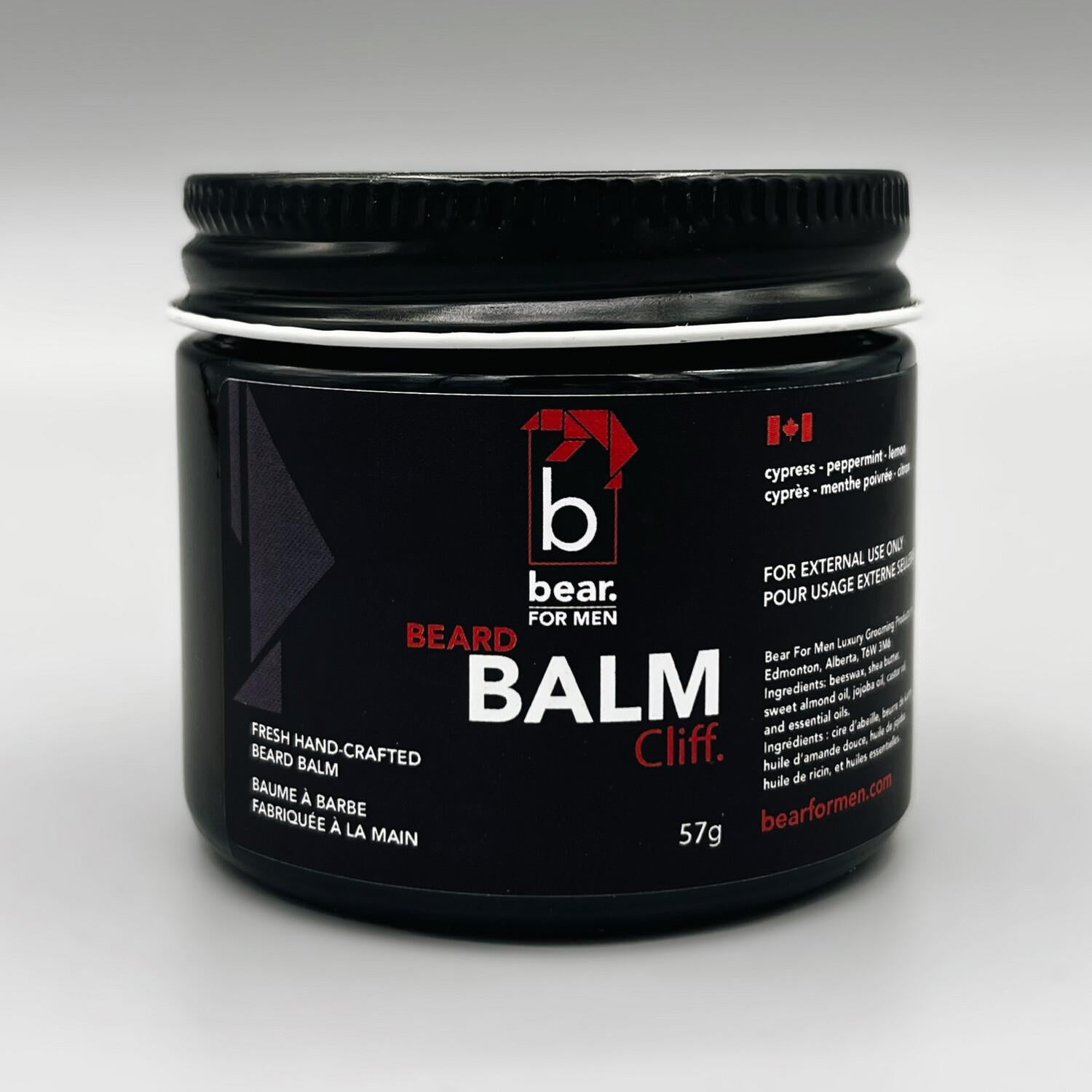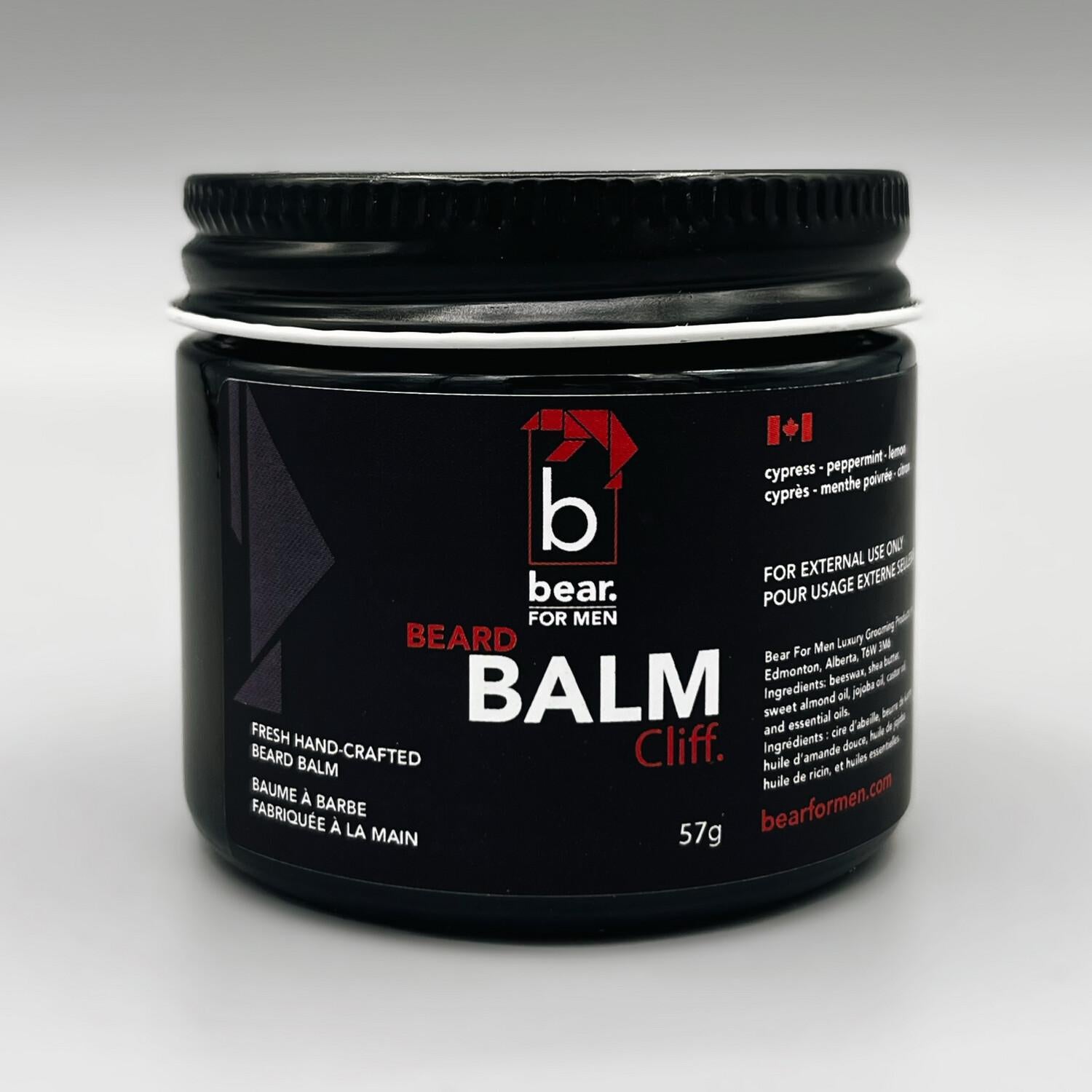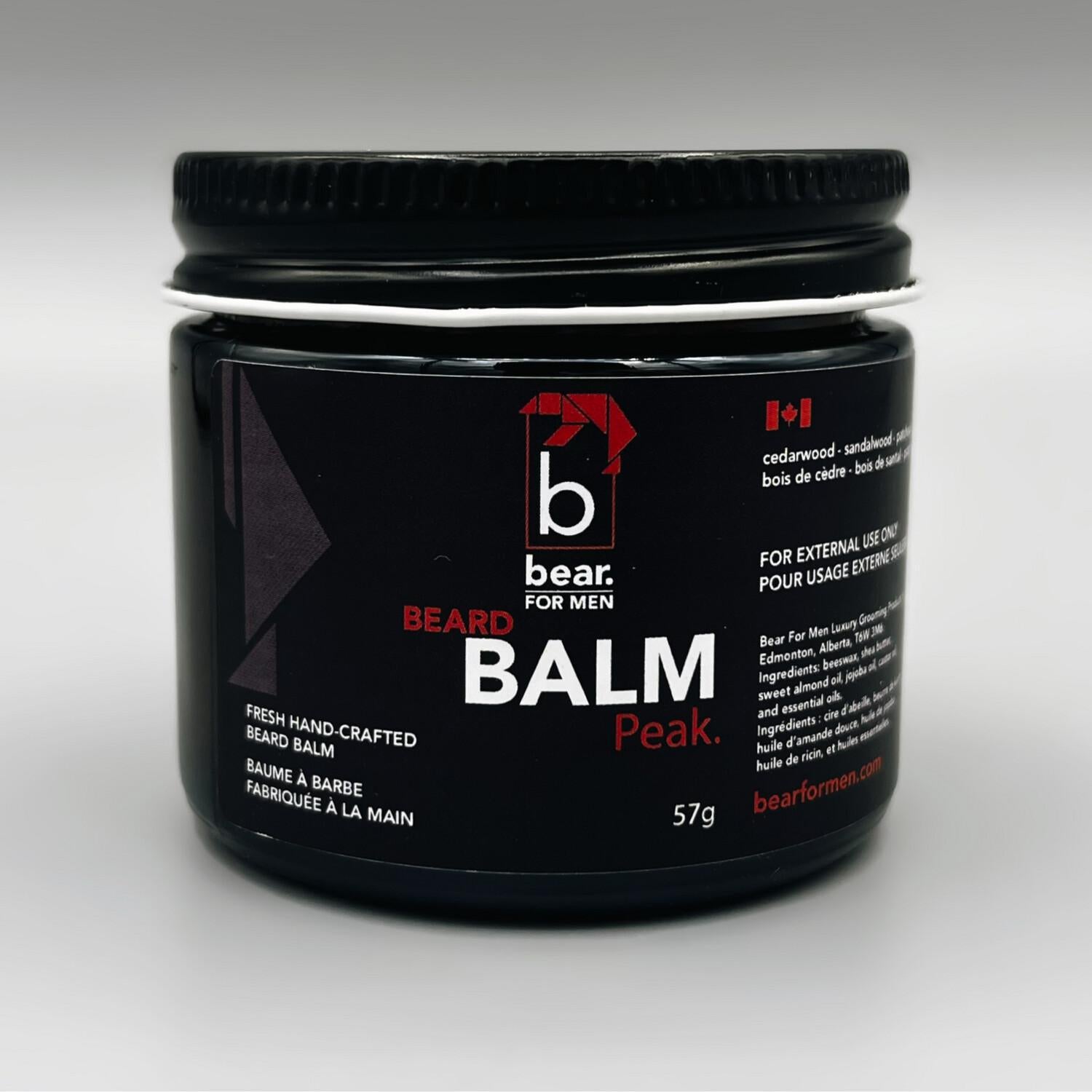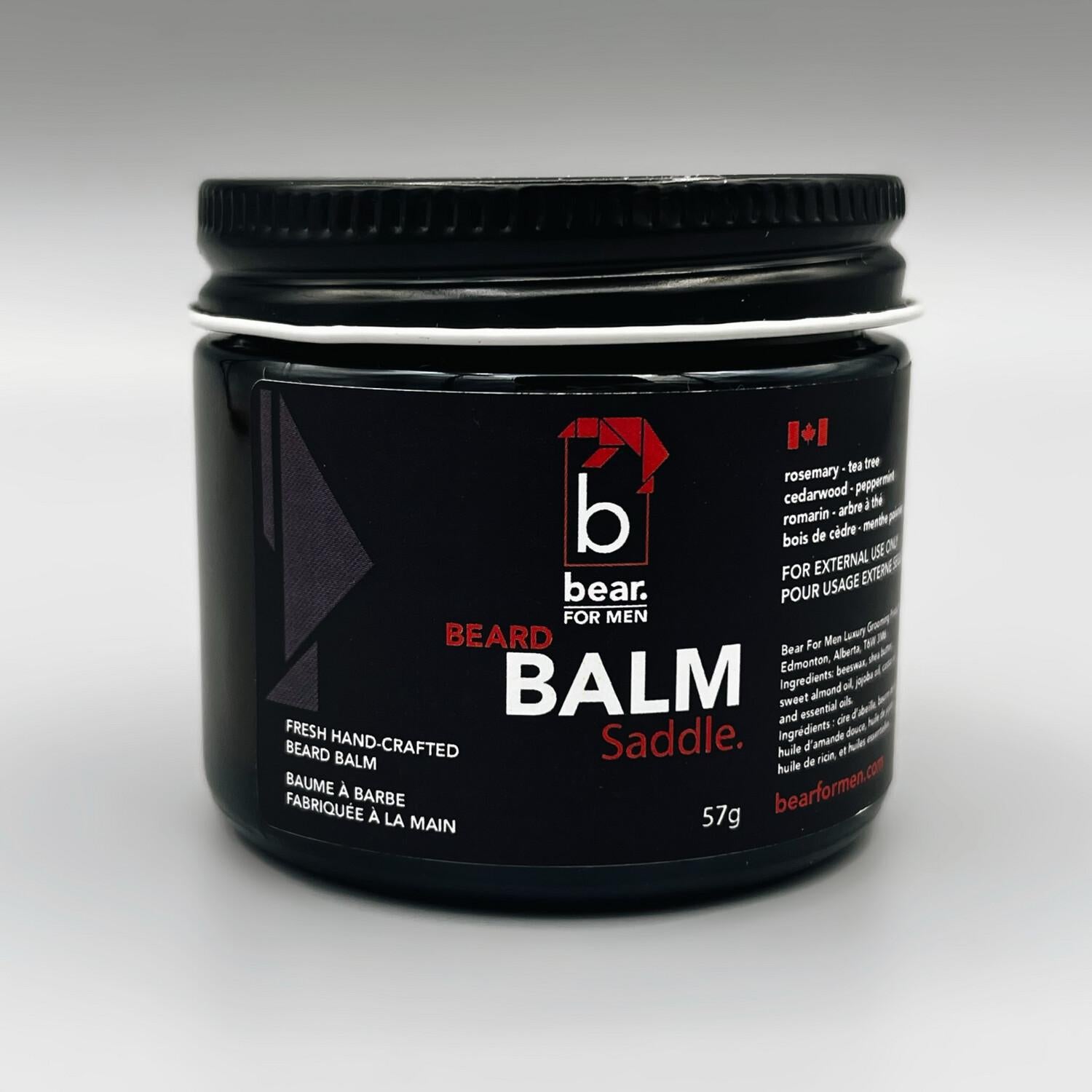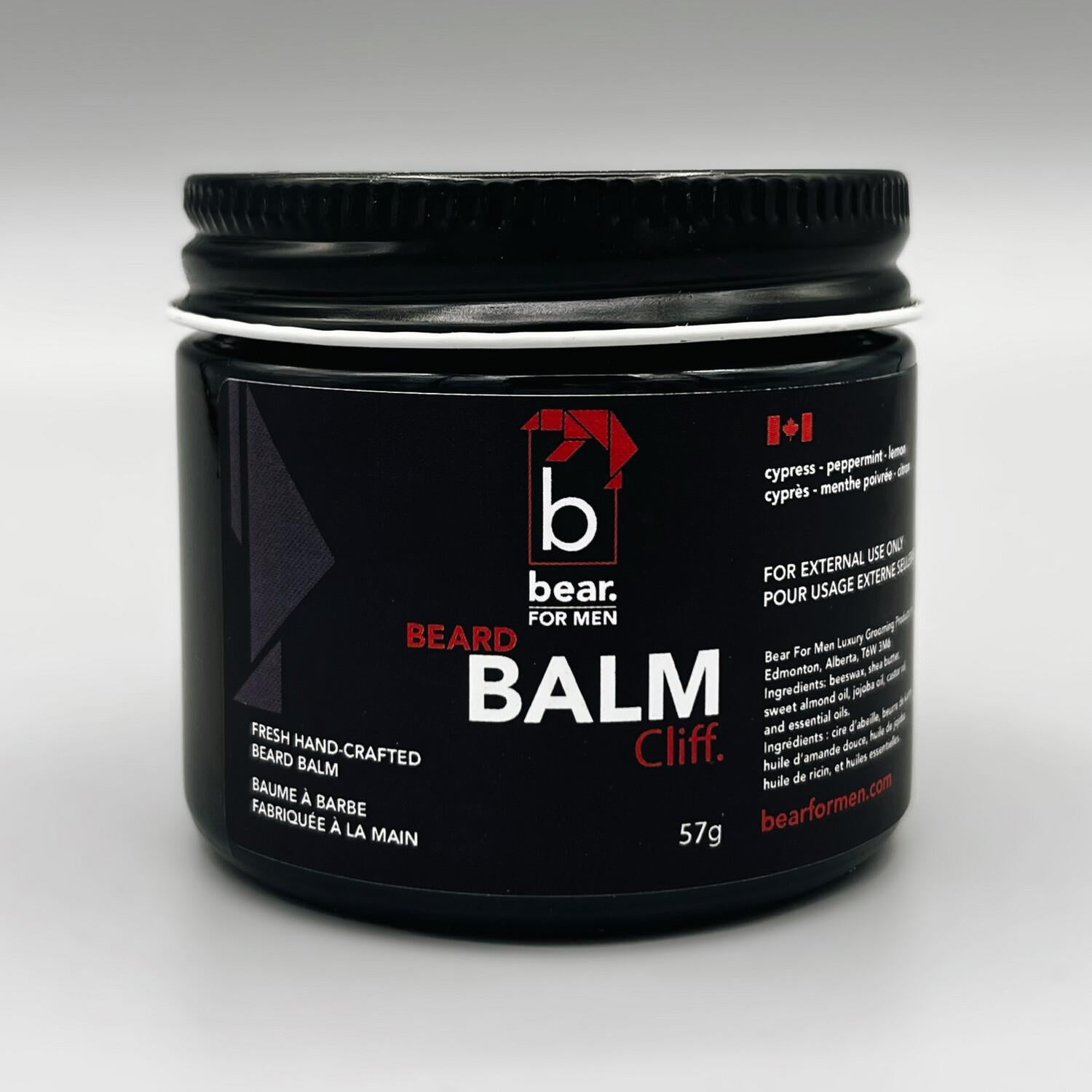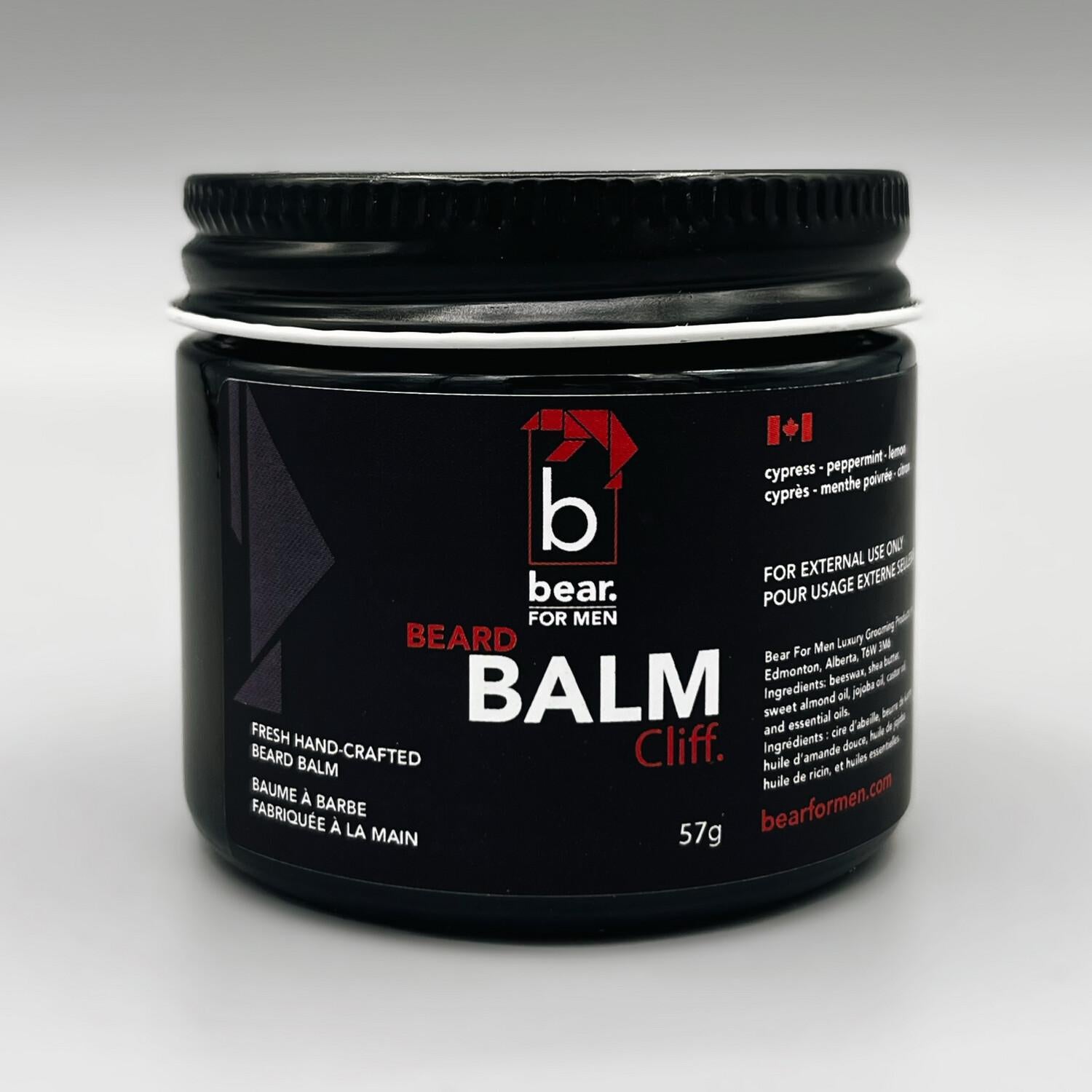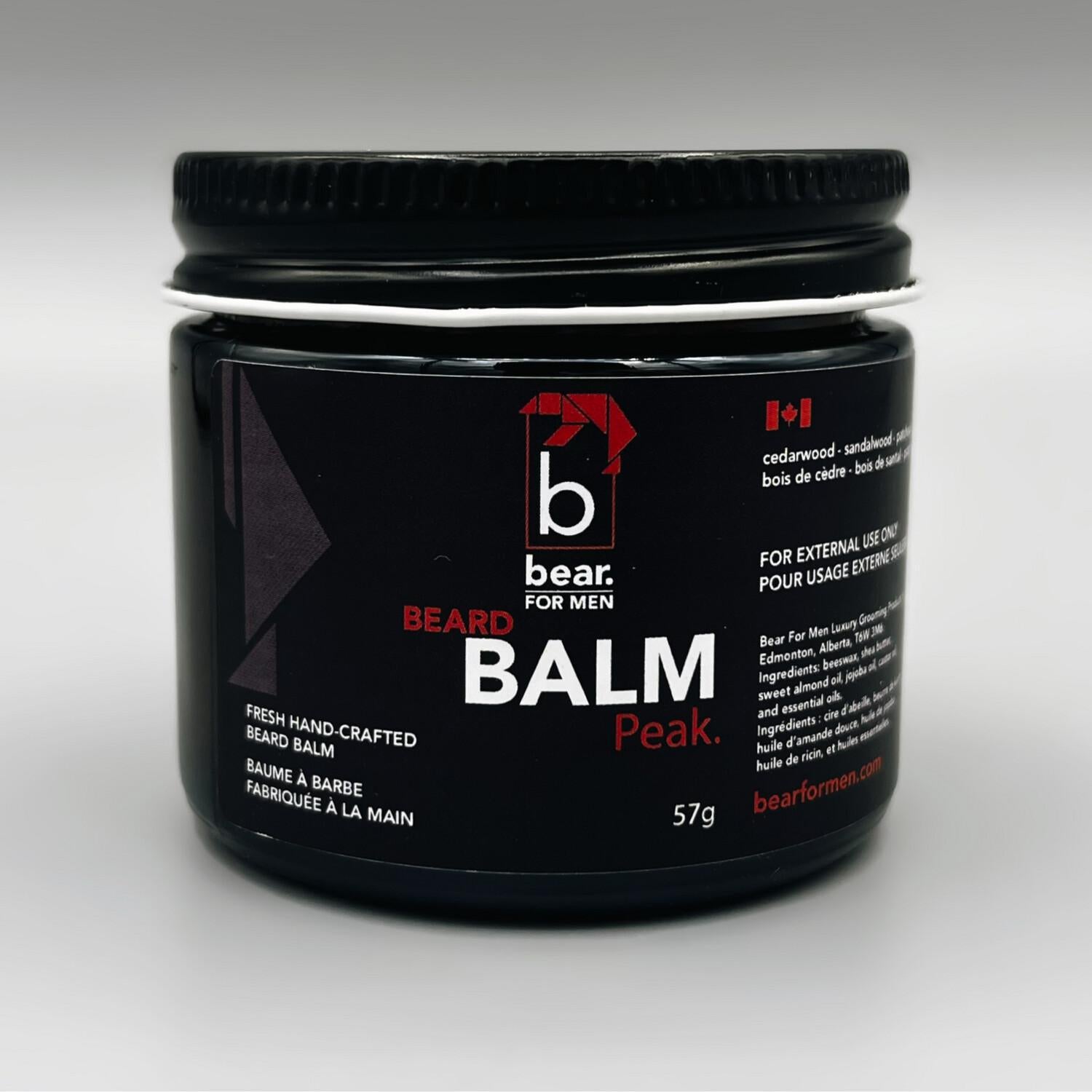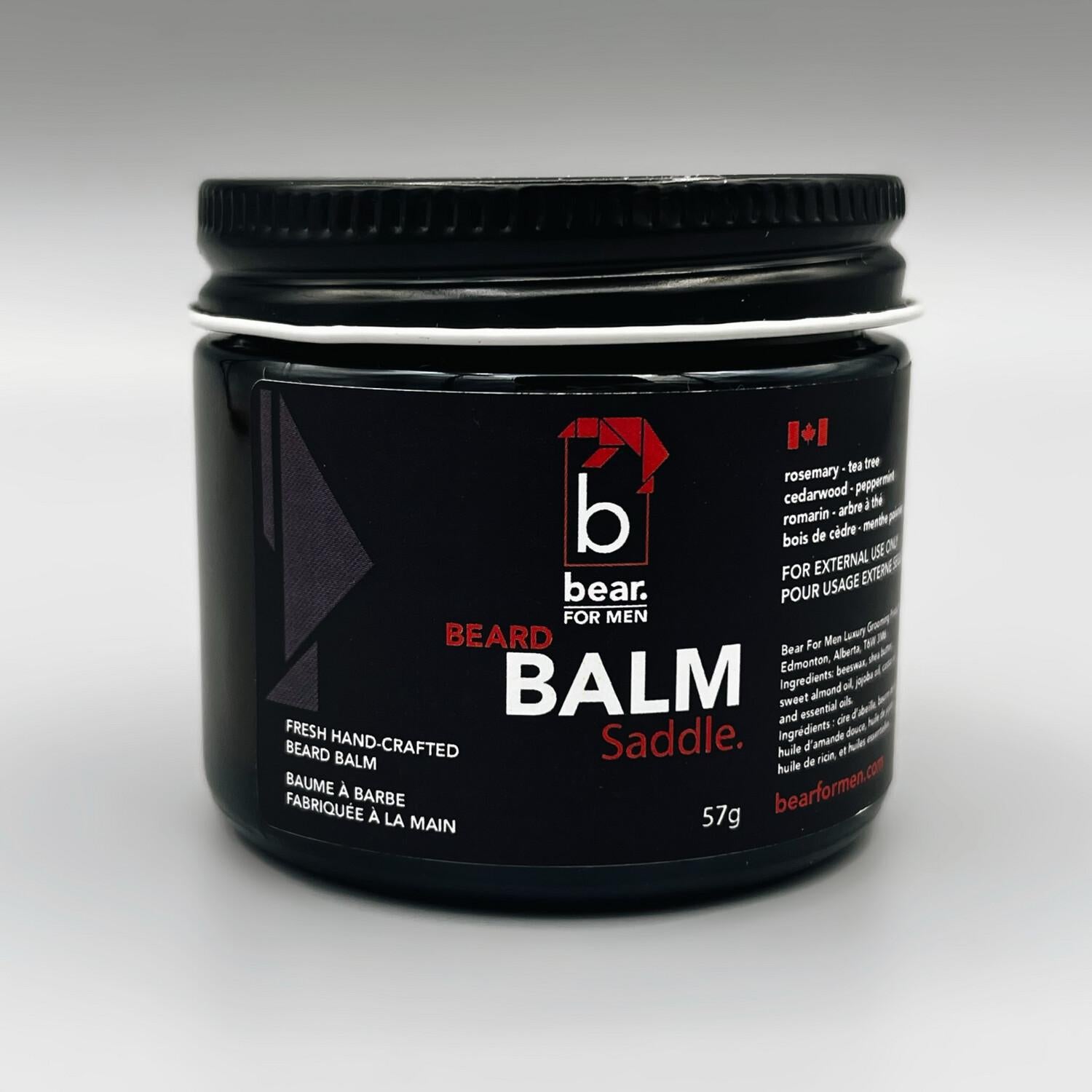 This luxury beard balm will help hydrate, condition and take control over the unruly beard hairs that never want to stay in their place. Handcrafted with an all natural ingredient blend, Beard Balm helps prevent itchiness and flaking that can come with a dry beard. 
Cliff - Cypress / Peppermint / Lemon
When you need to kick-start your busy day, this light and lively blend will take you soaring to new heights.
Clean, crisp Cypress boosts circulation and combines with luscious Lemon to tone, revitalize, and brighten dull-looking skin. A pop of Peppermint adds some pep to your step, and together these three will leave you feeling exhilarated, refreshed, and free to go with the flow even when you find yourself at the edge of the highest cliff.
Peak - Patchouli / Sandalwood / Cedarwood
This earthy, woody, and sensual blend is a soothing balm for your skin and your mind.
It's a great choice for dry, chapped, or acne-prone skin, and each of the oils possesses its own potent anti-aging qualities. However, the benefits of this blend go beyond the physical!
Herbaceous Patchouli works to calm fears and nervous tension while soft Cedarwood helps you feel supported and connected. Sandalwood has been considered a precious and sacred oil since ancient times; it offers a sense of stillness to the soul as it assists in quieting the busyness of the mind.
This exquisite trio will leave you feeling peaceful and grounded as you climb life's loftiest peaks.
Saddle - Rosemary / Tea tree / Cedarwood / Peppermint
This skin-soothing and purifying blend will uplift your spirits and ground your soul.
Cooling Peppermint is perfectly balanced by warming Cedarwood, while revitalizing Rosemary and fresh Tea Tree team up to provide powerful cleansing and clarifying benefits to the skin, and encourage healthy hair growth.
A great way to start your day, this combination will leave you feeling alert and invigorated, calm and cool.
2oz glass amber jar.
All Bear for Men products are handcrafted in small batches for ultimate freshness and quality.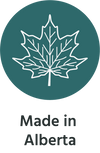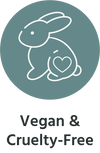 Base: Fractionated Coconut Oil, Jojoba Oil, Castor Oil, Vitamin E

Cliff: Cypress, Peppermint, Lemon
Peak: Cedarwood, Sandalwood, Patchouli
Saddle: Rosemary, Tea Tree, Cedarwood, Peppermint