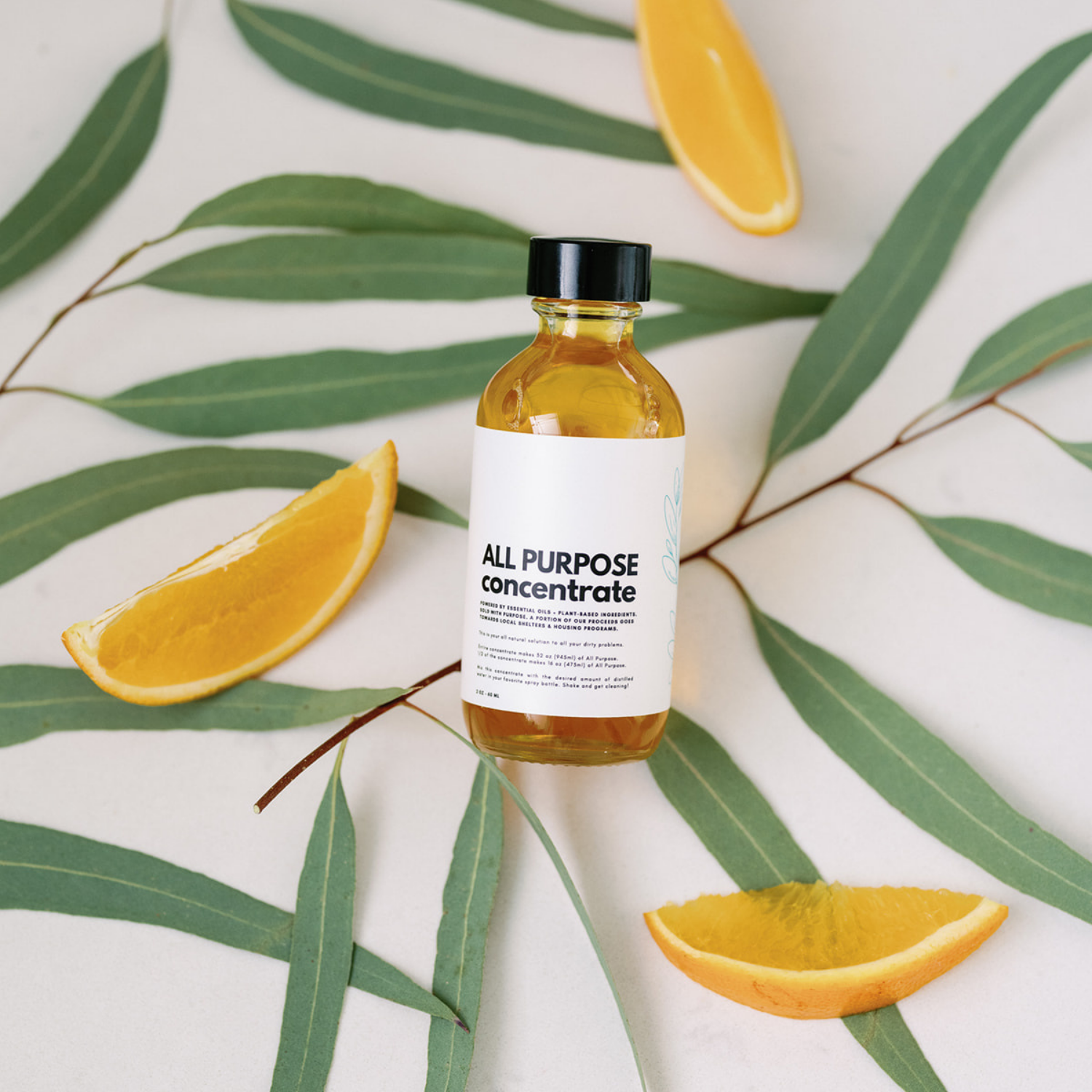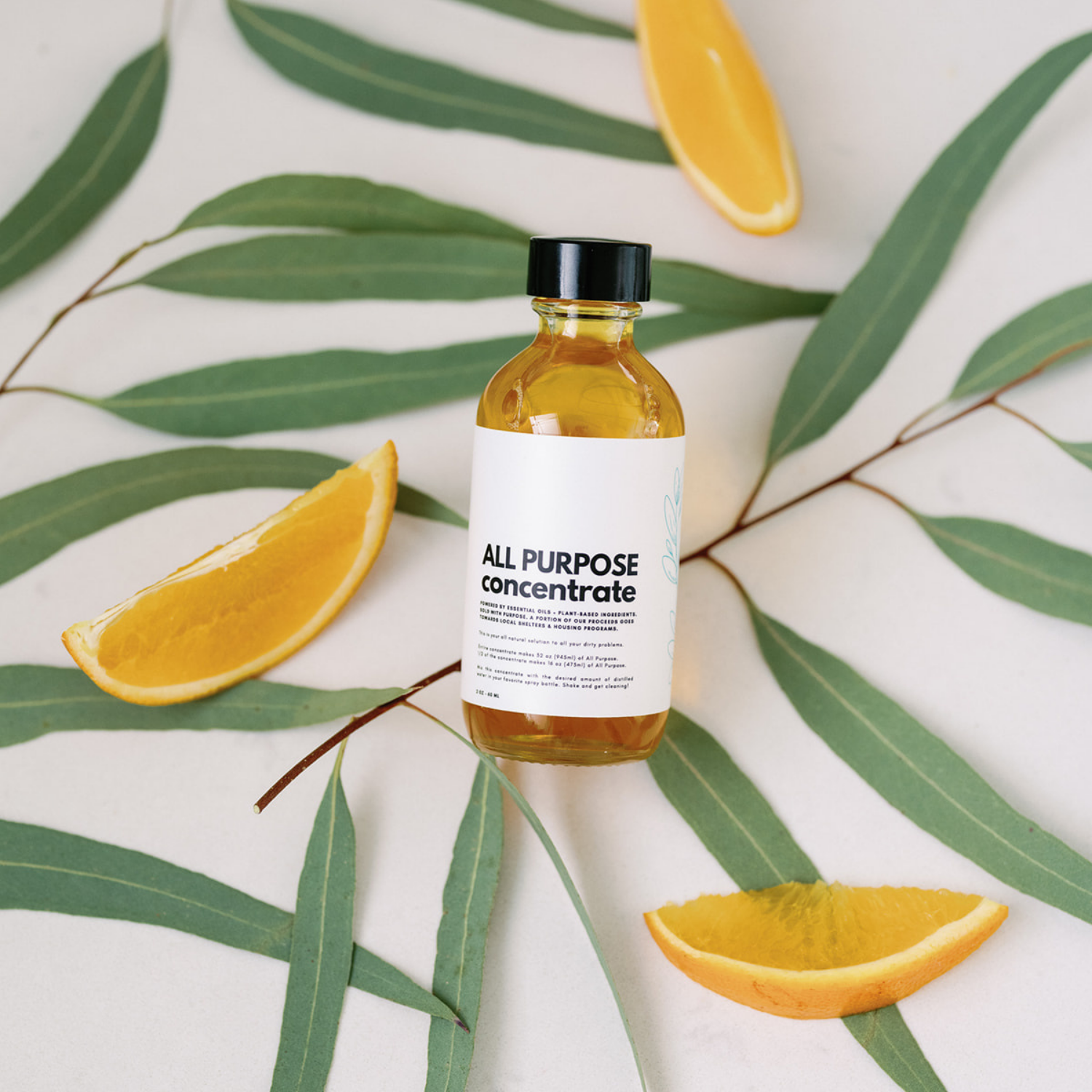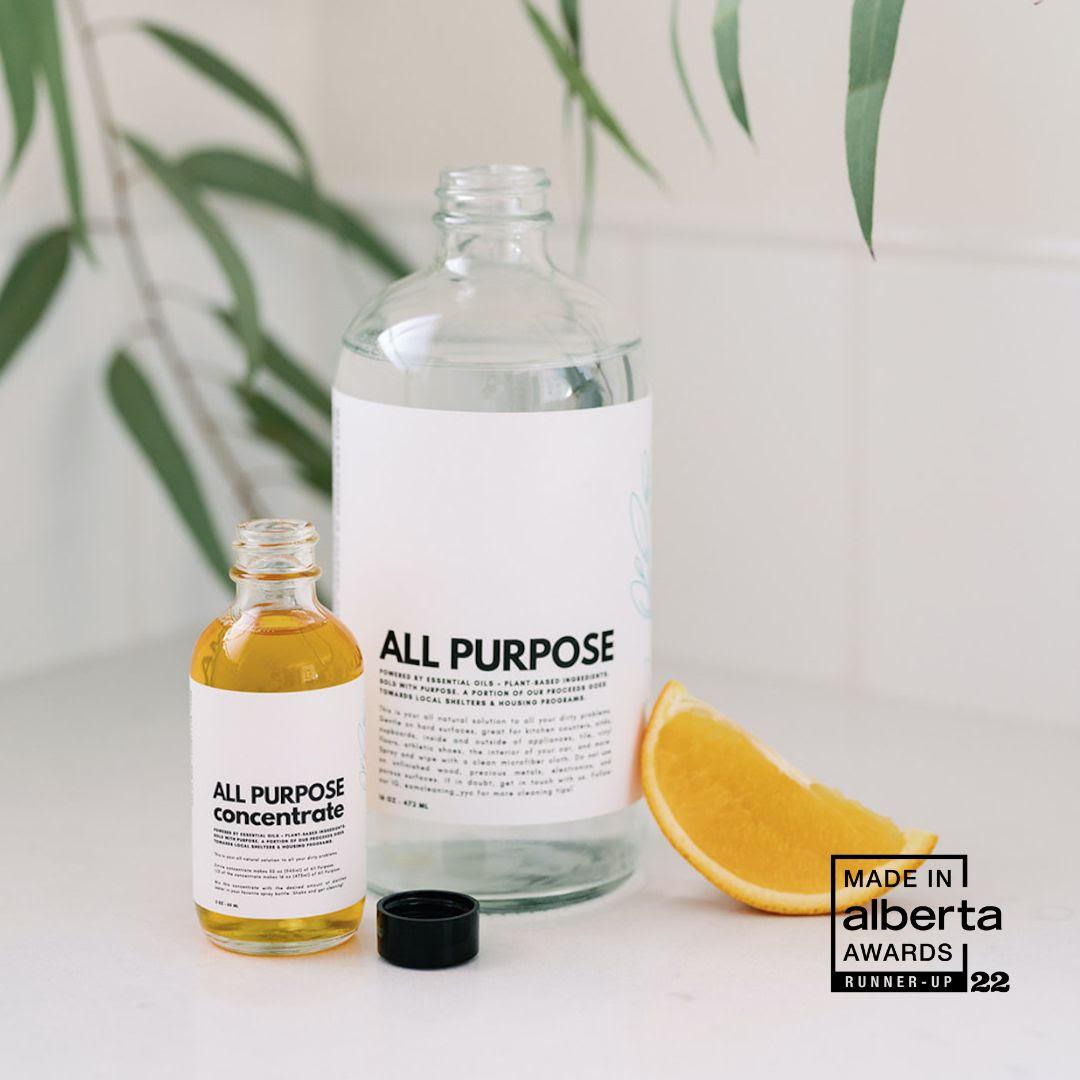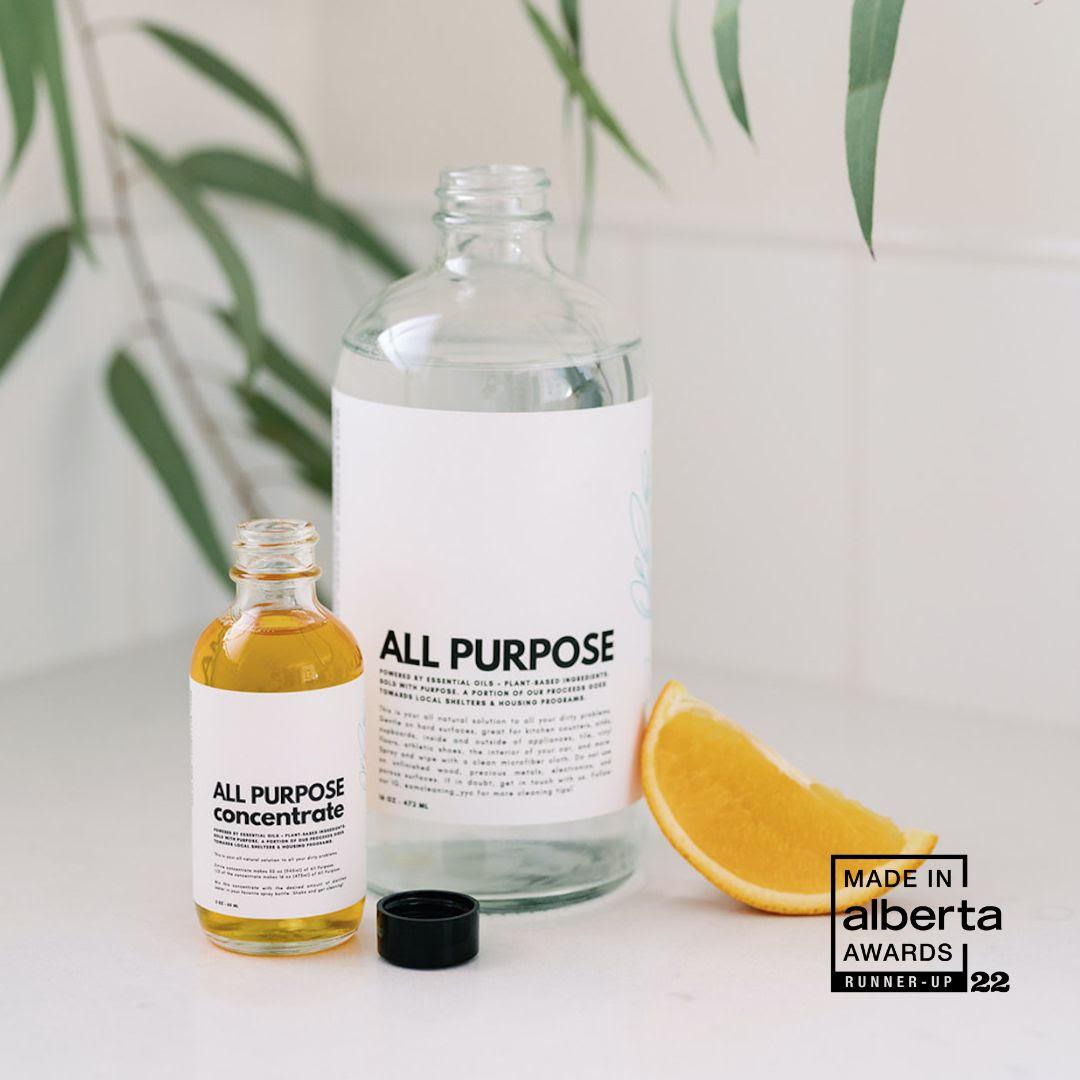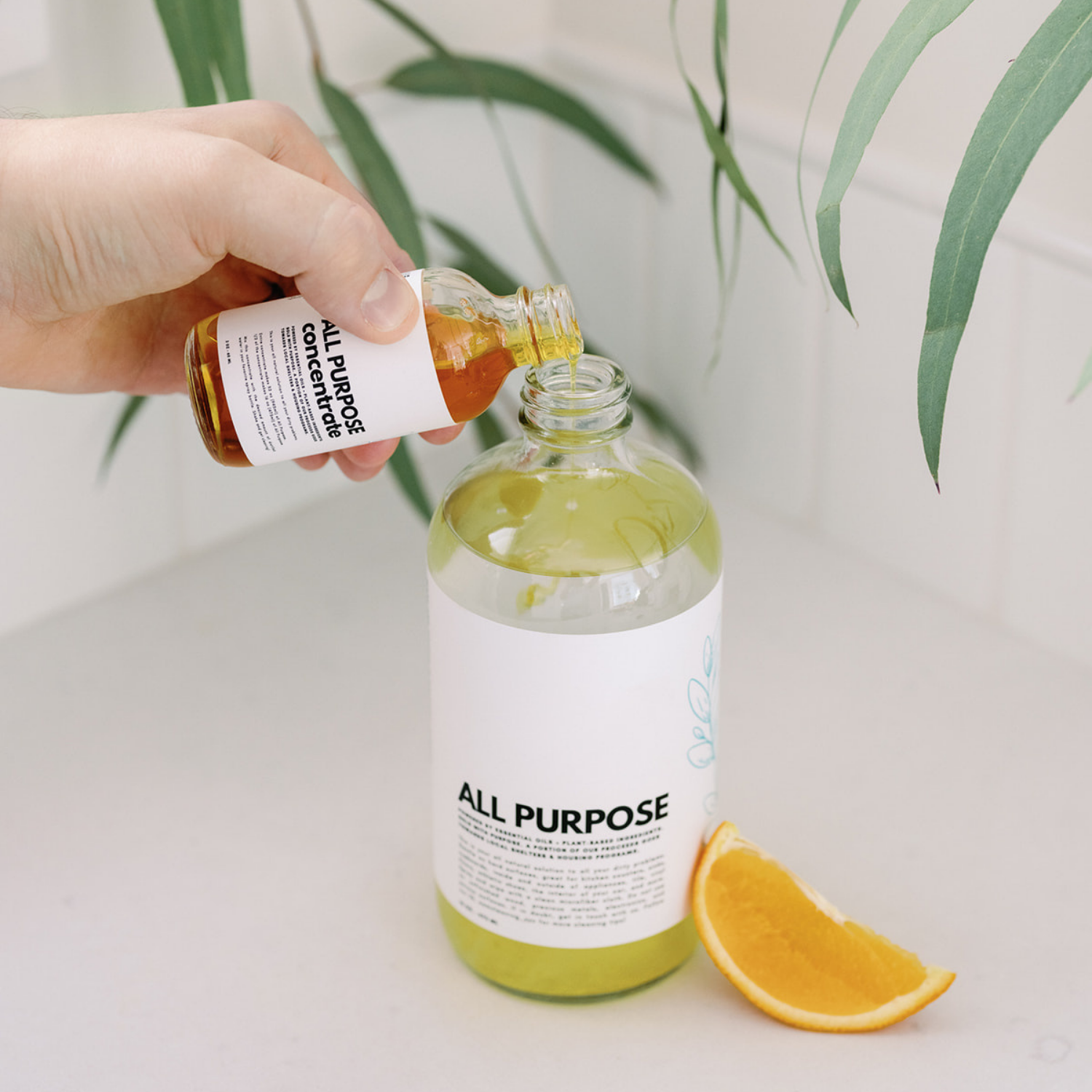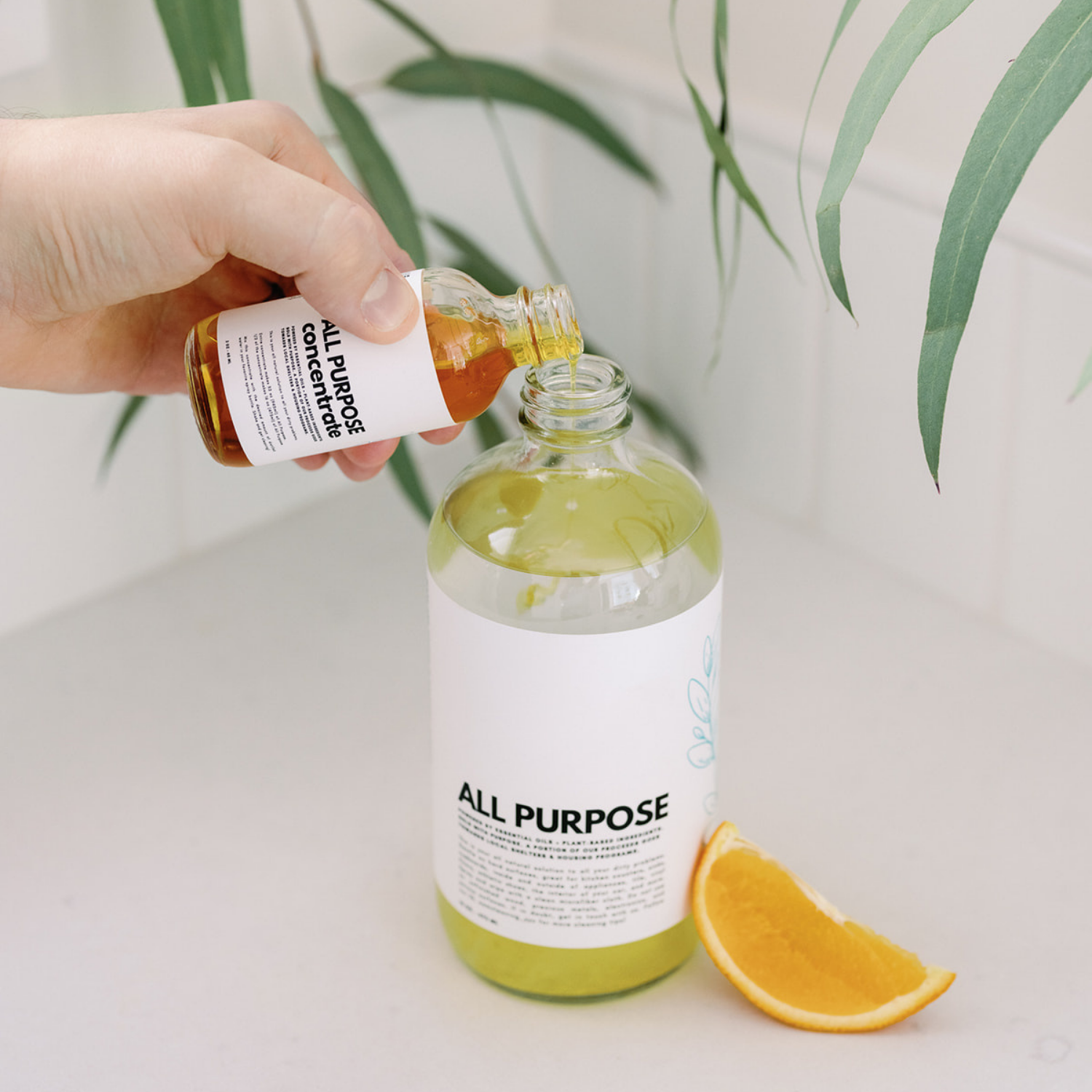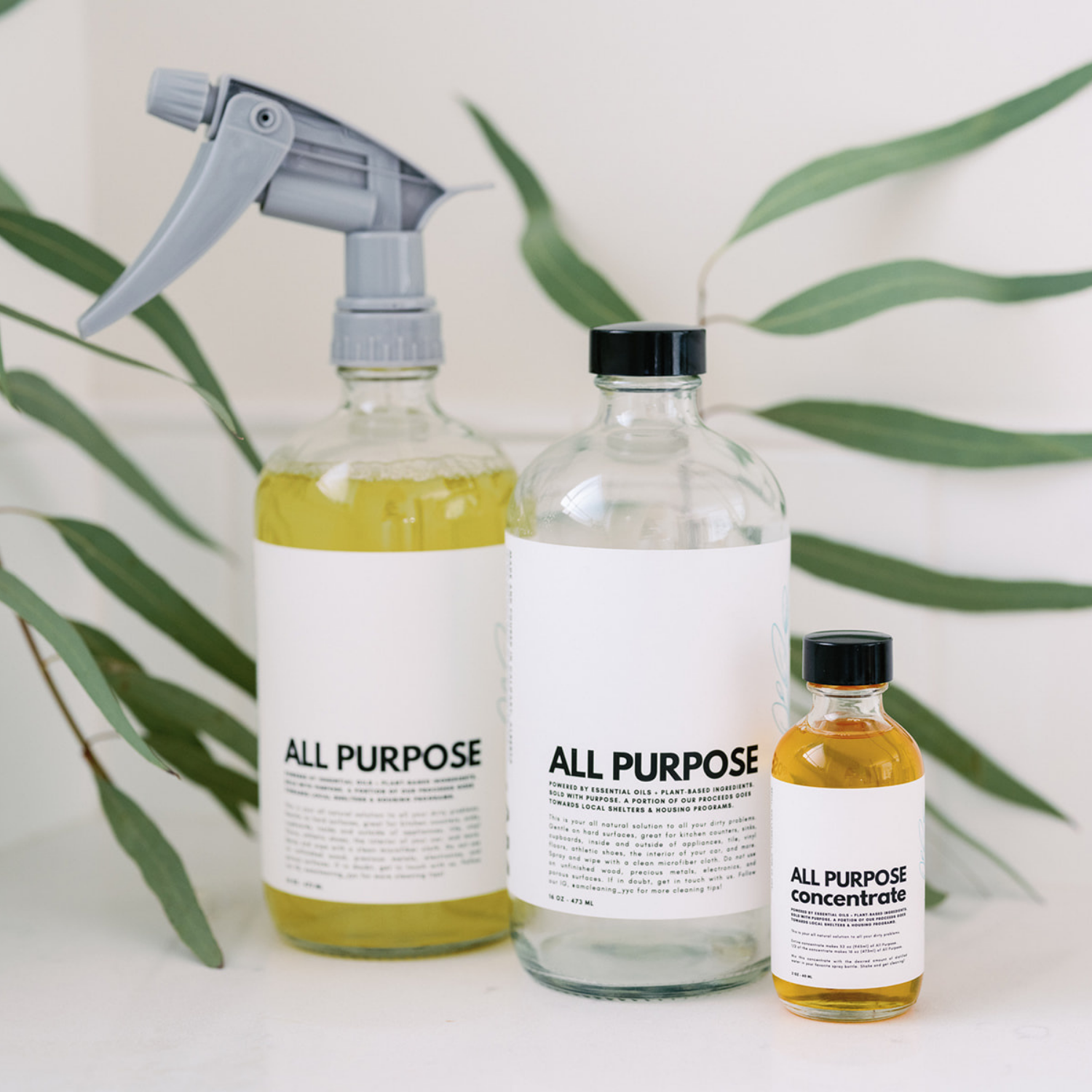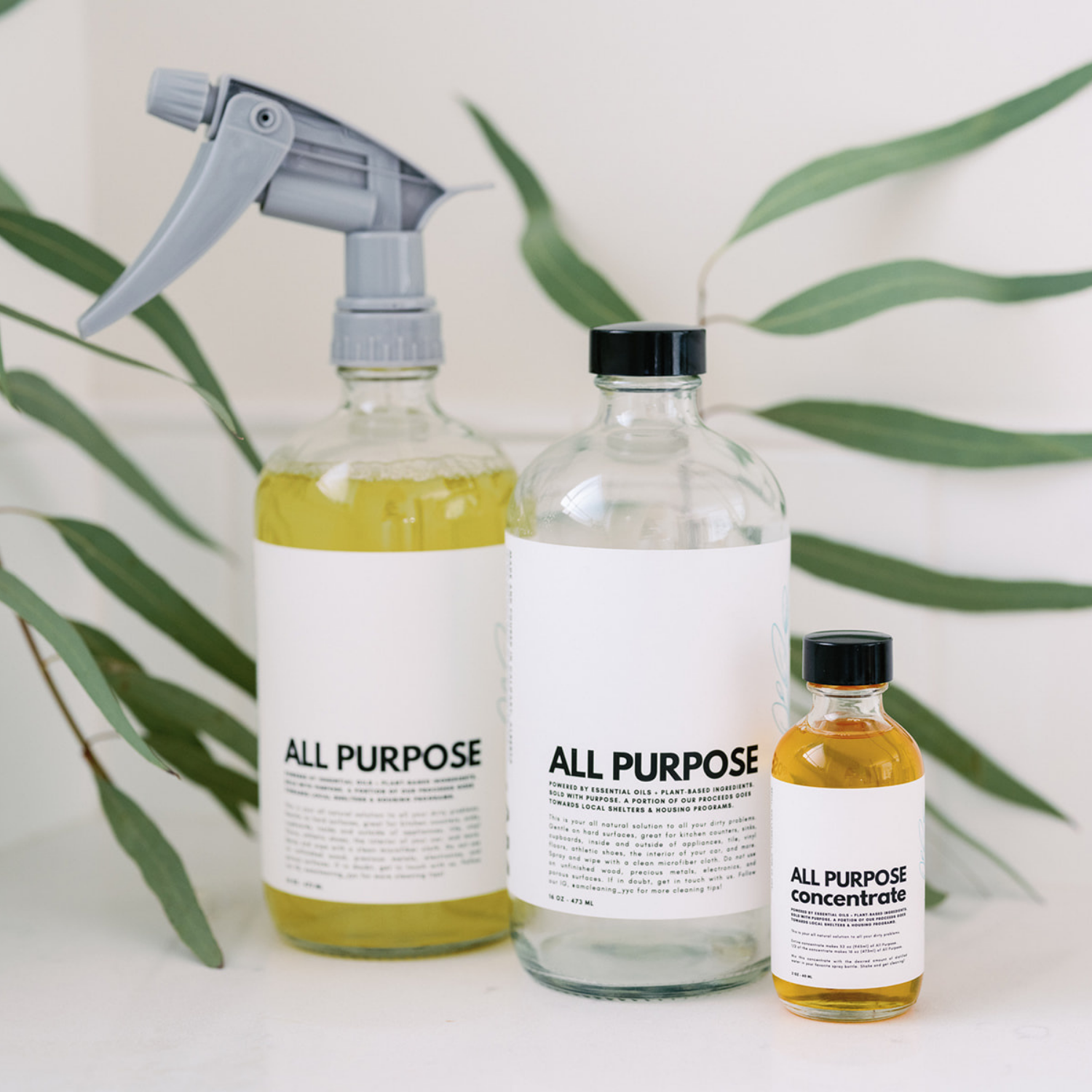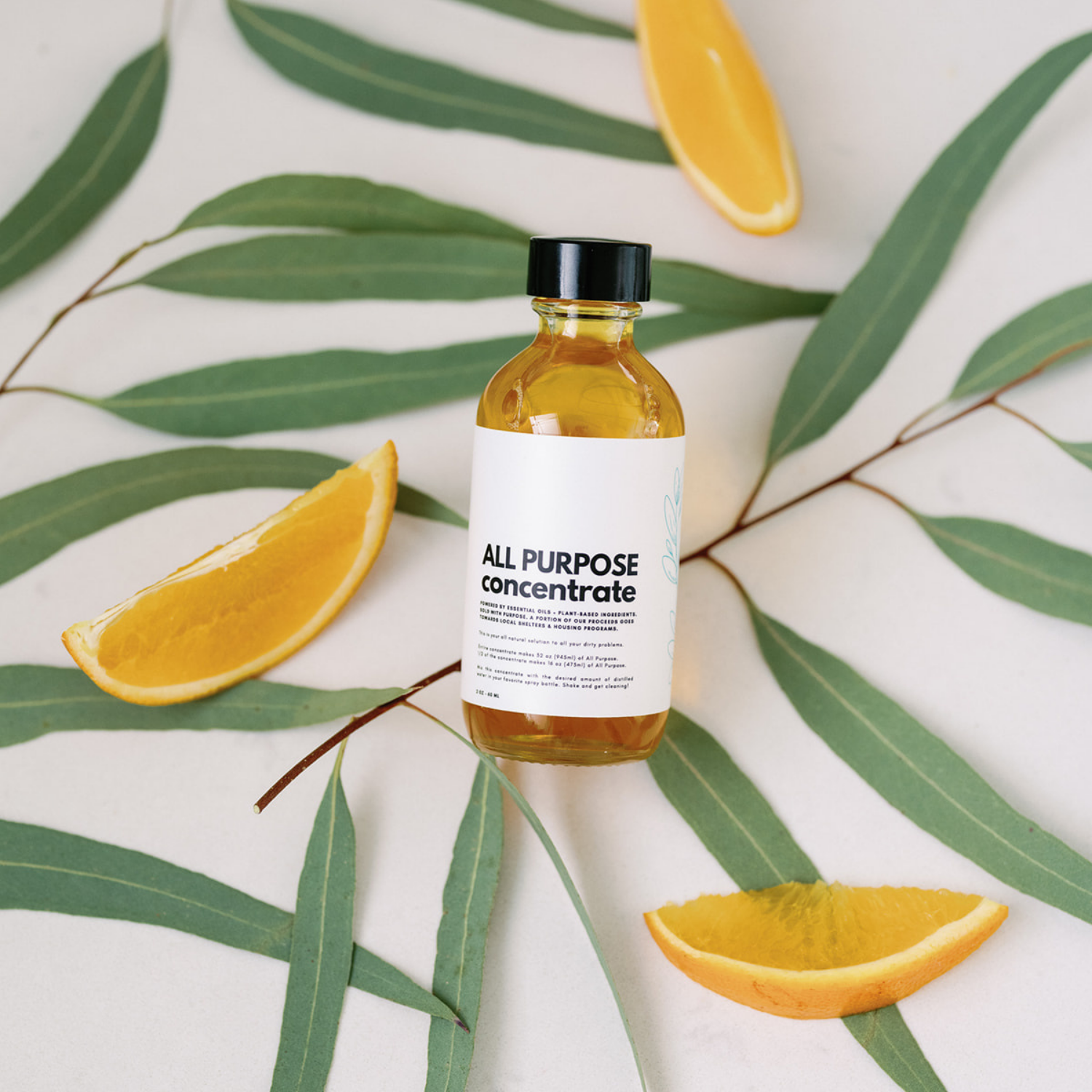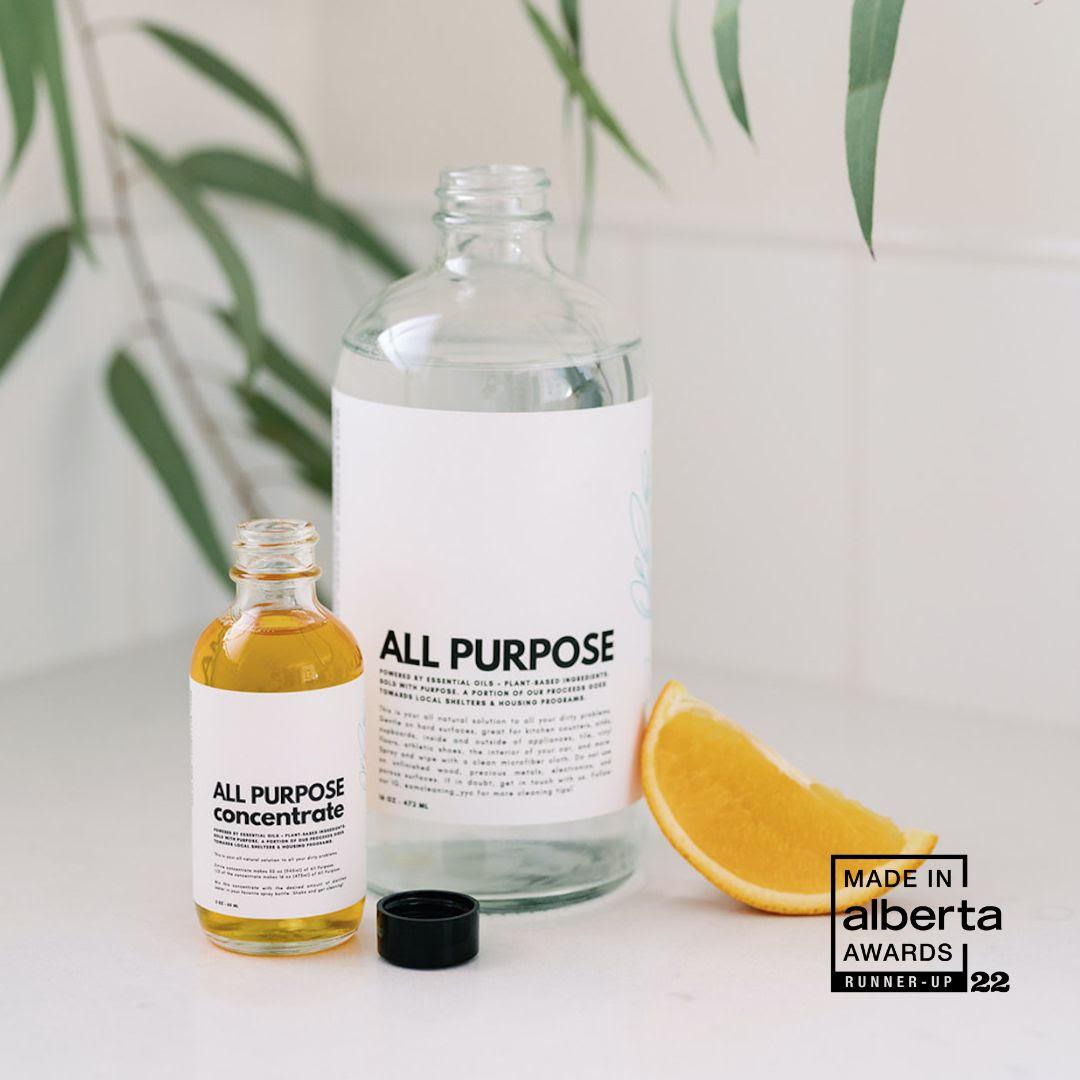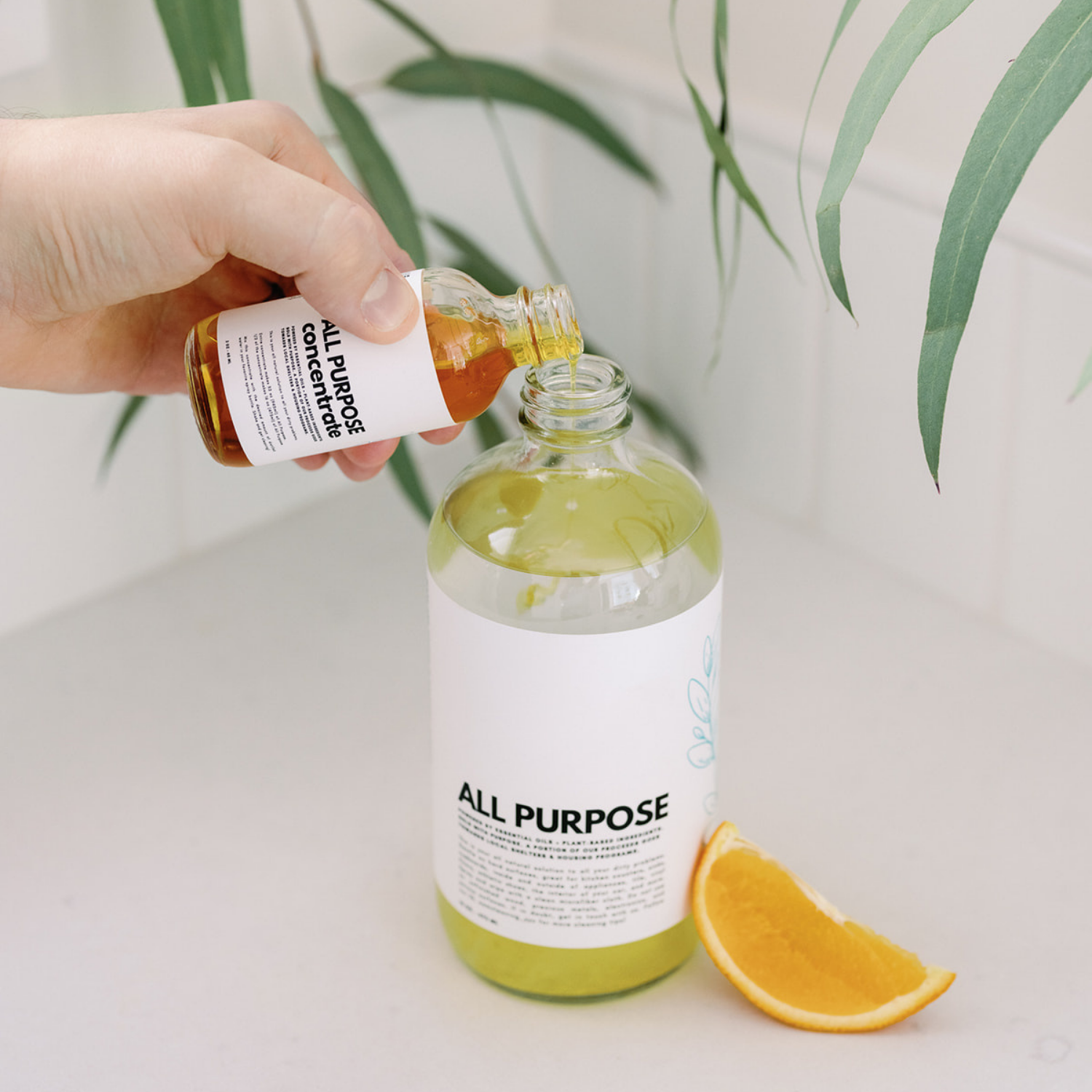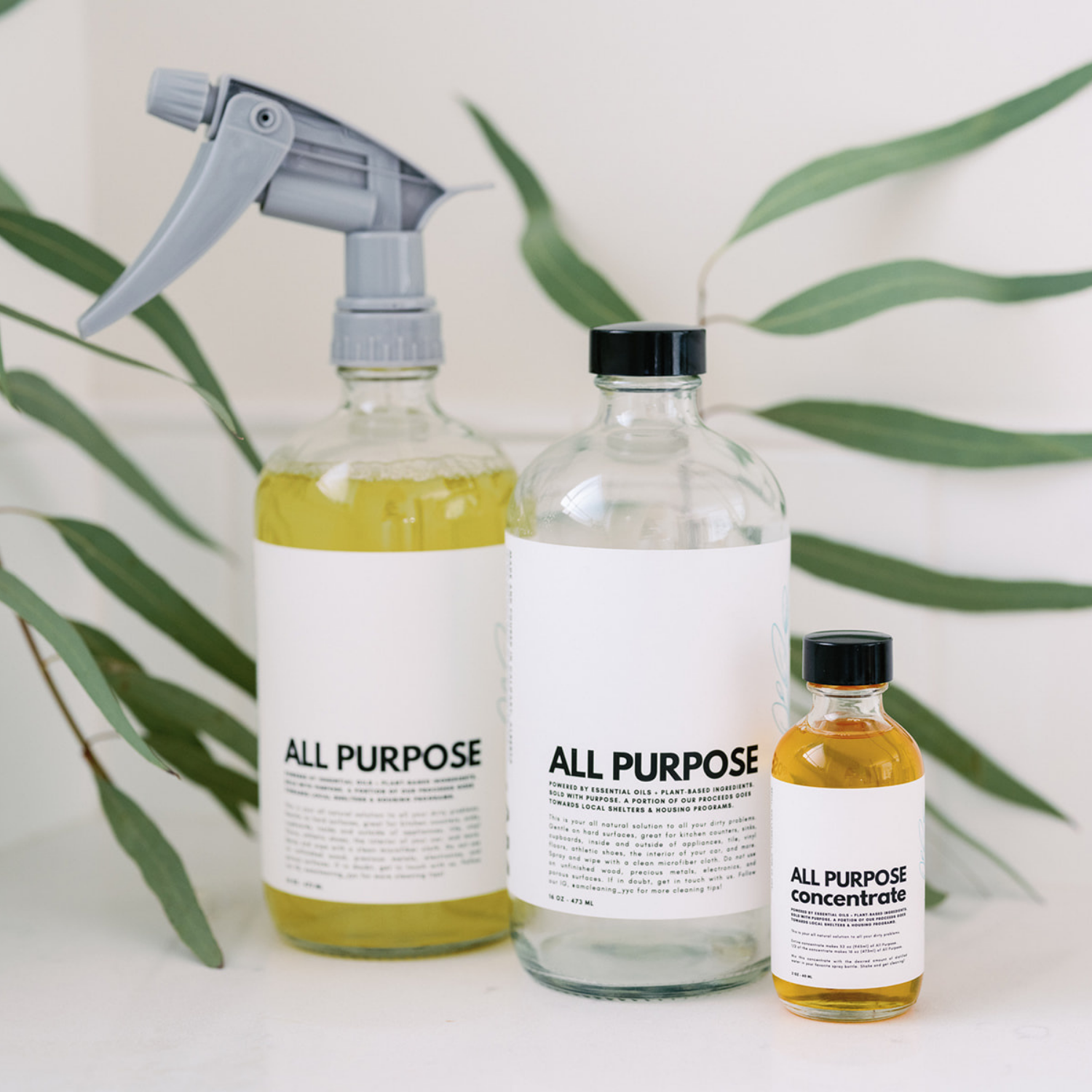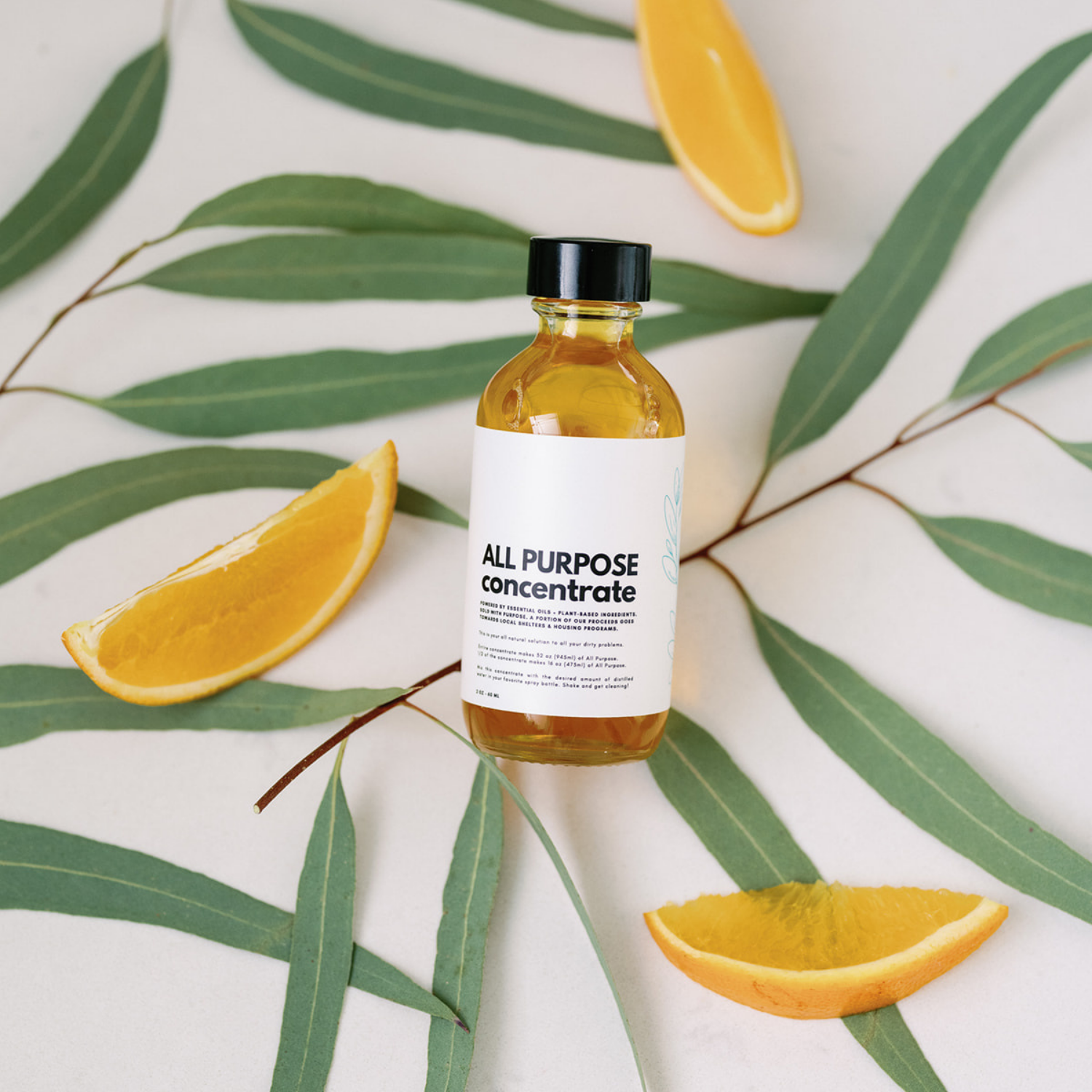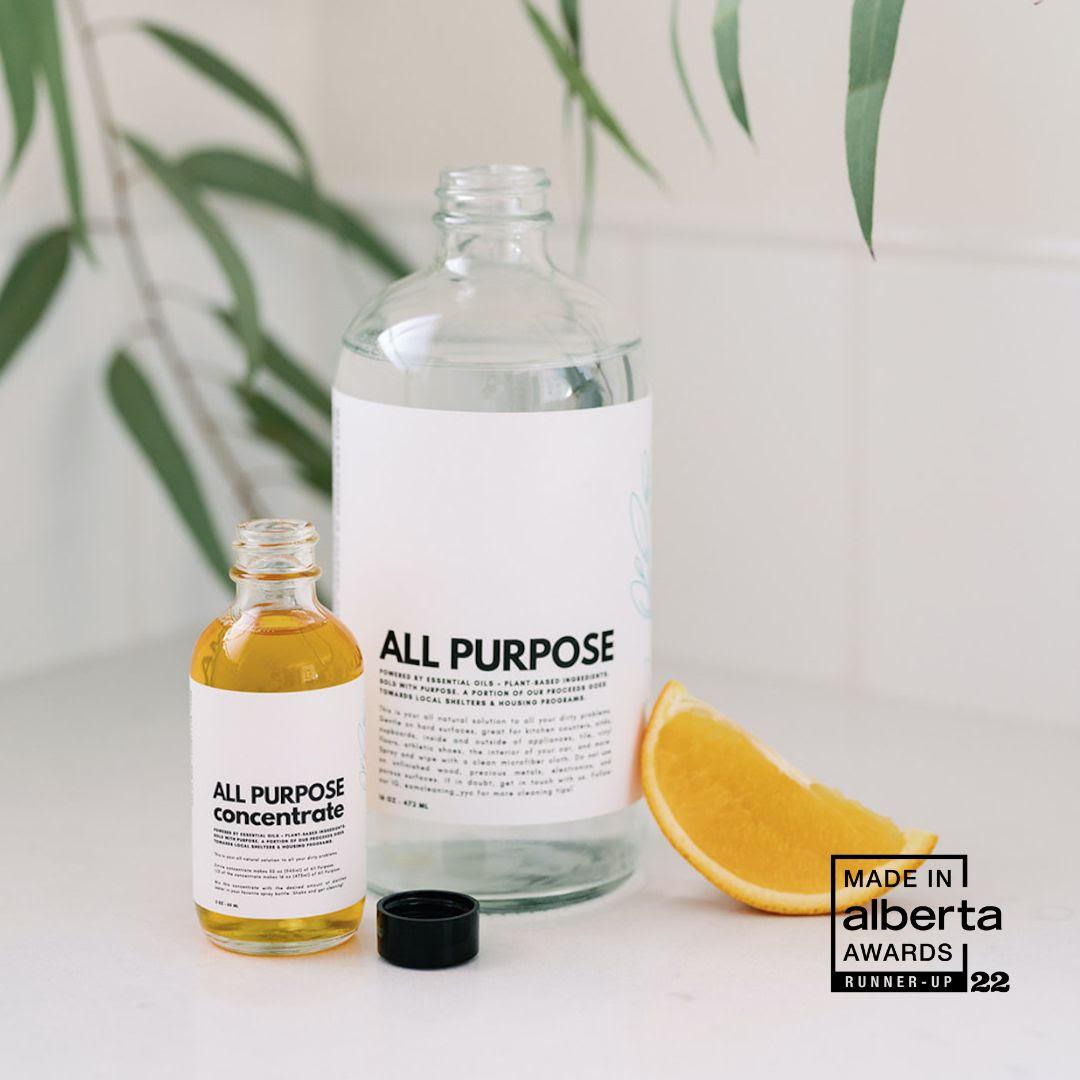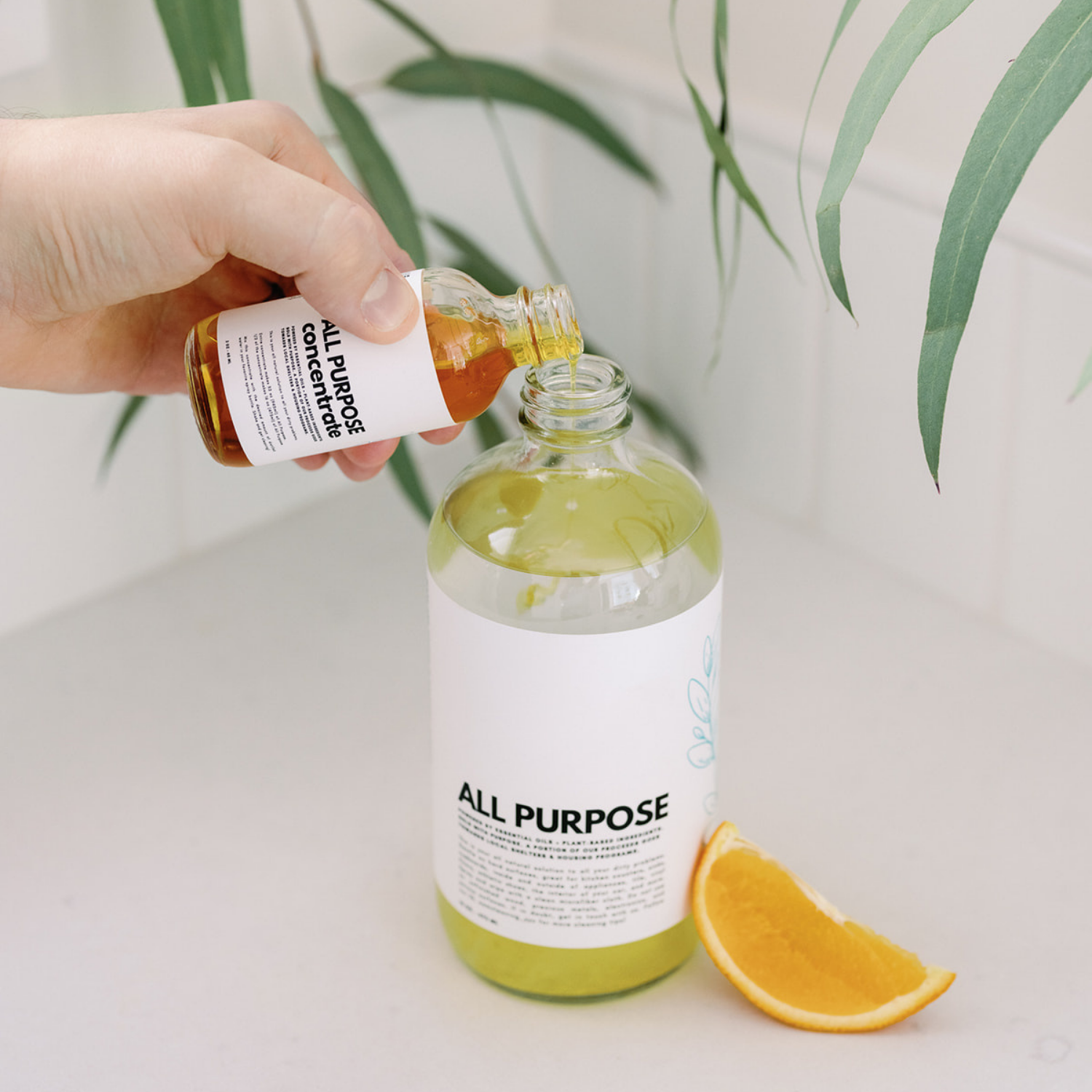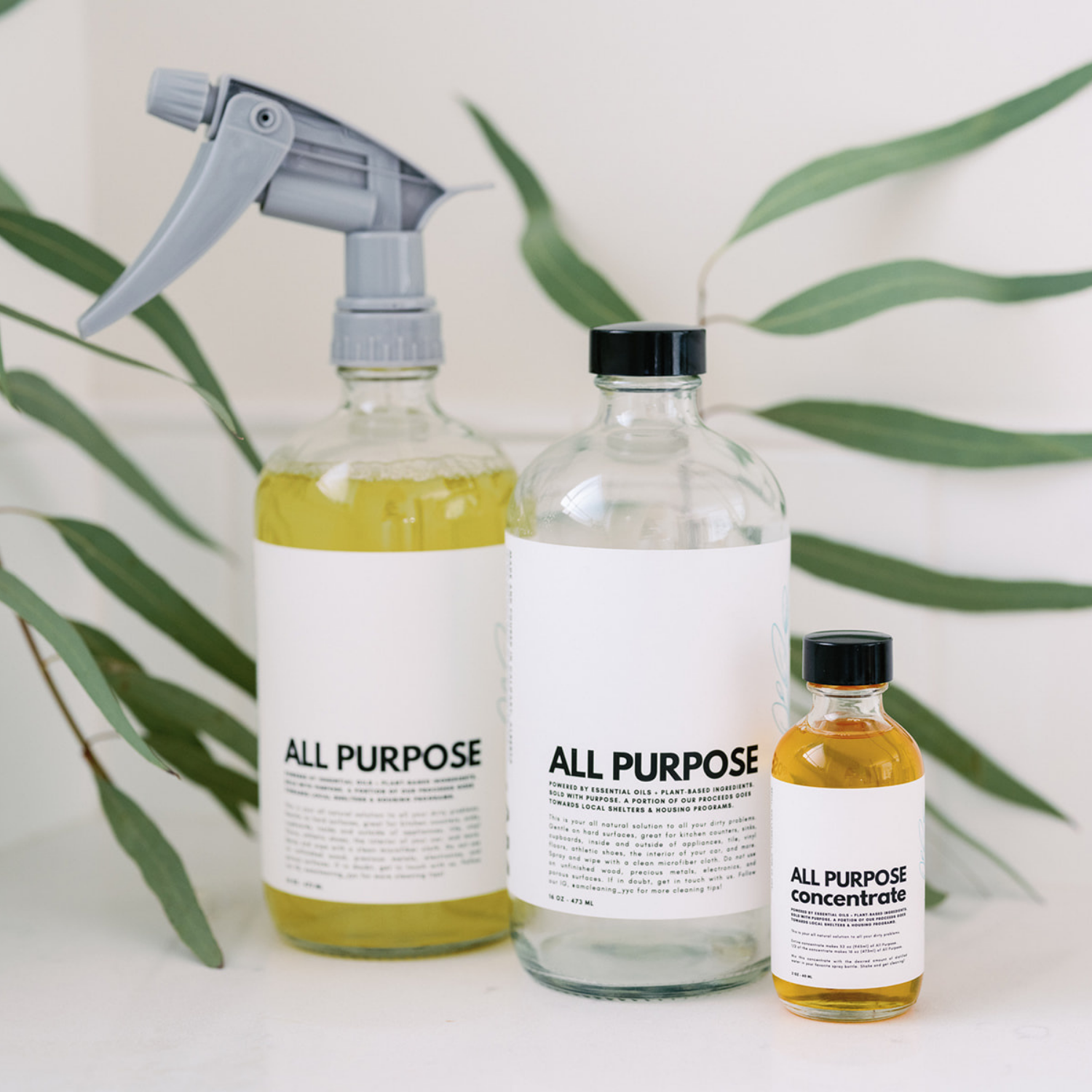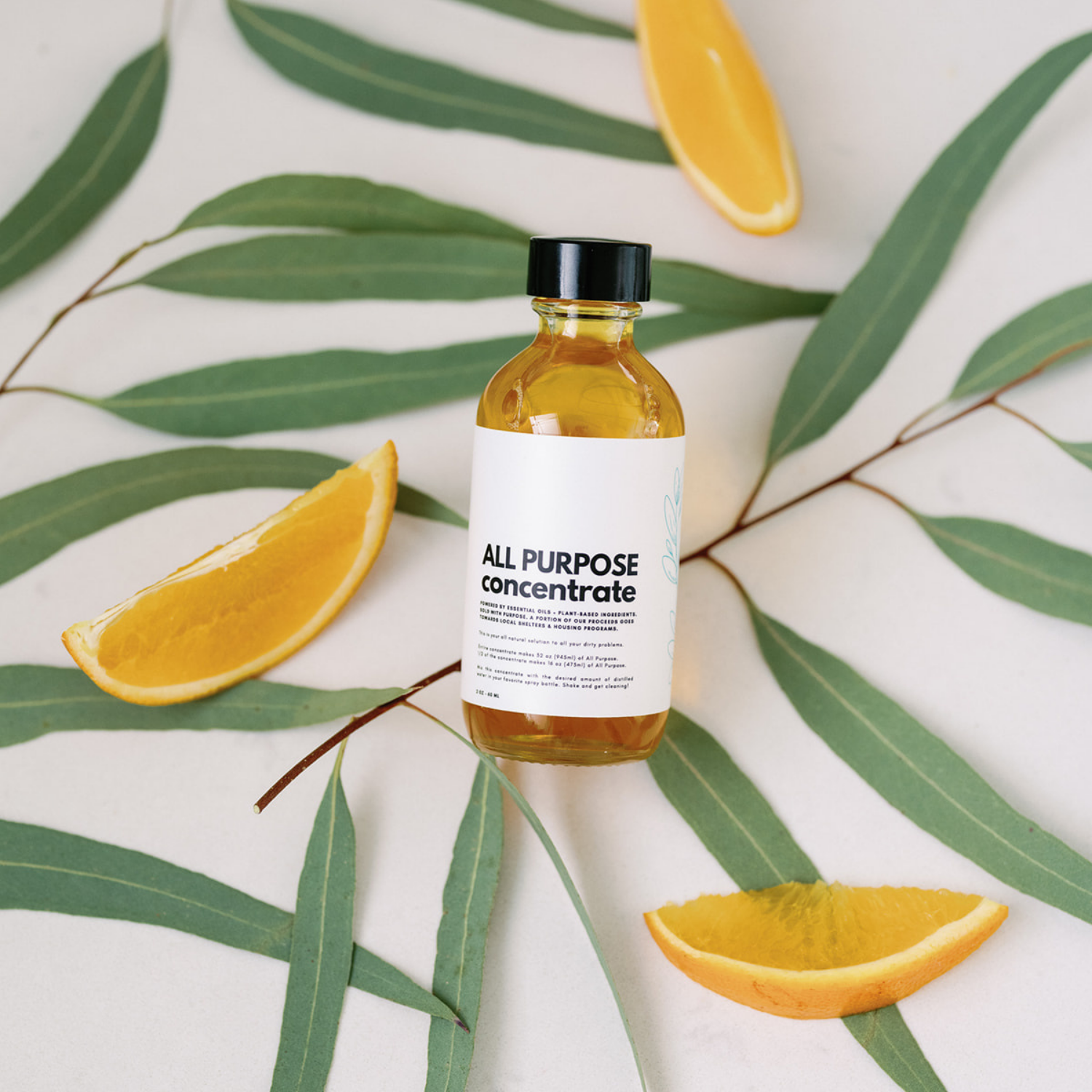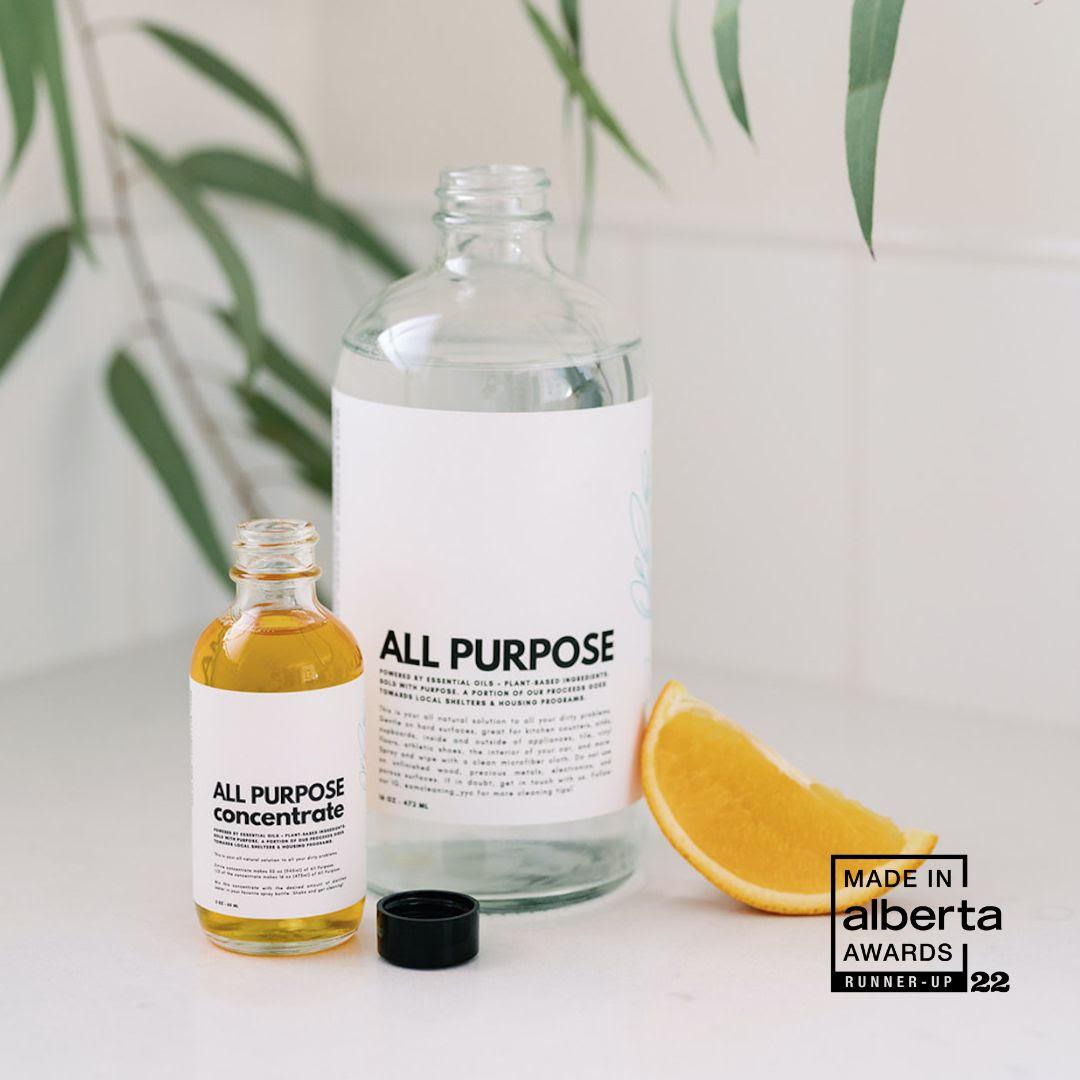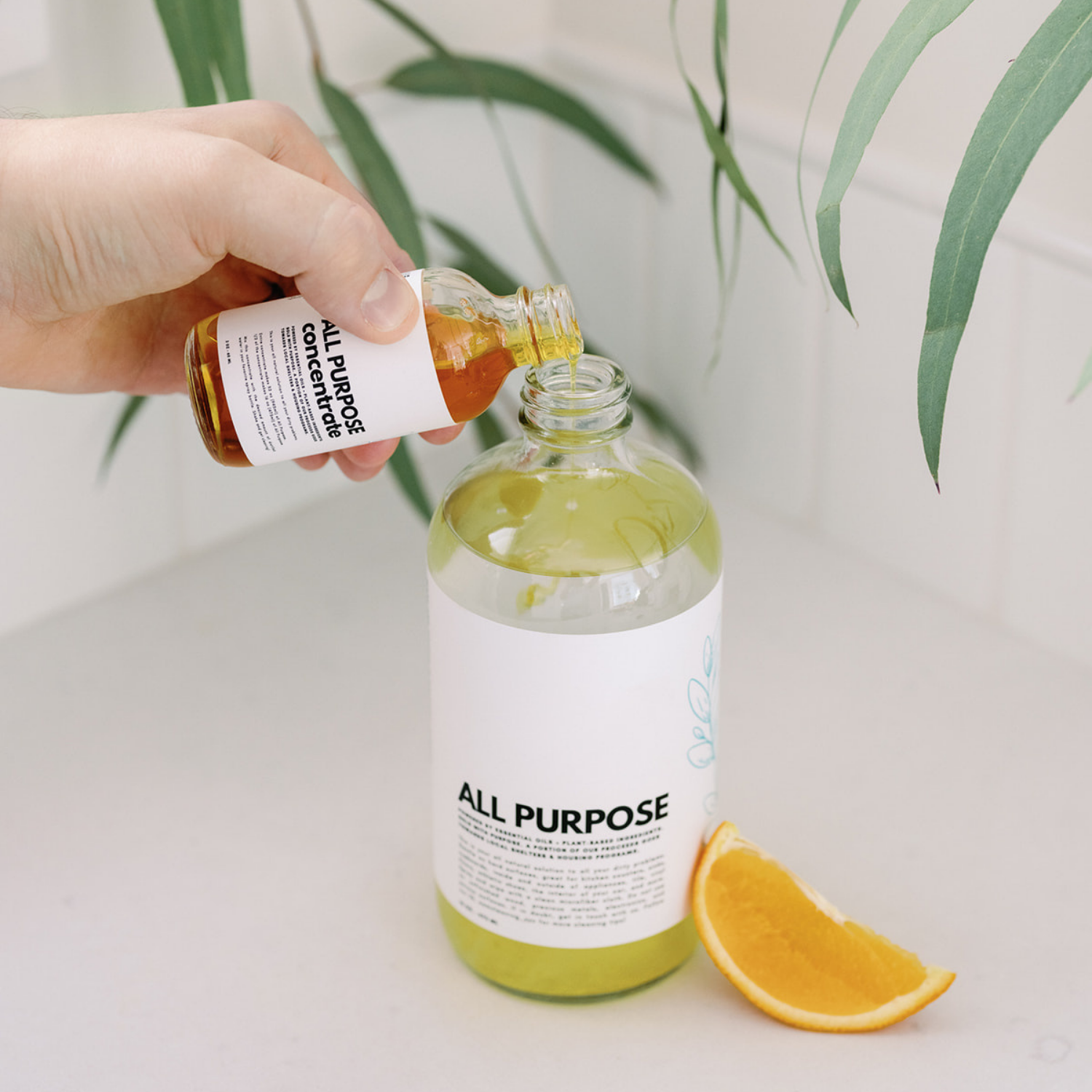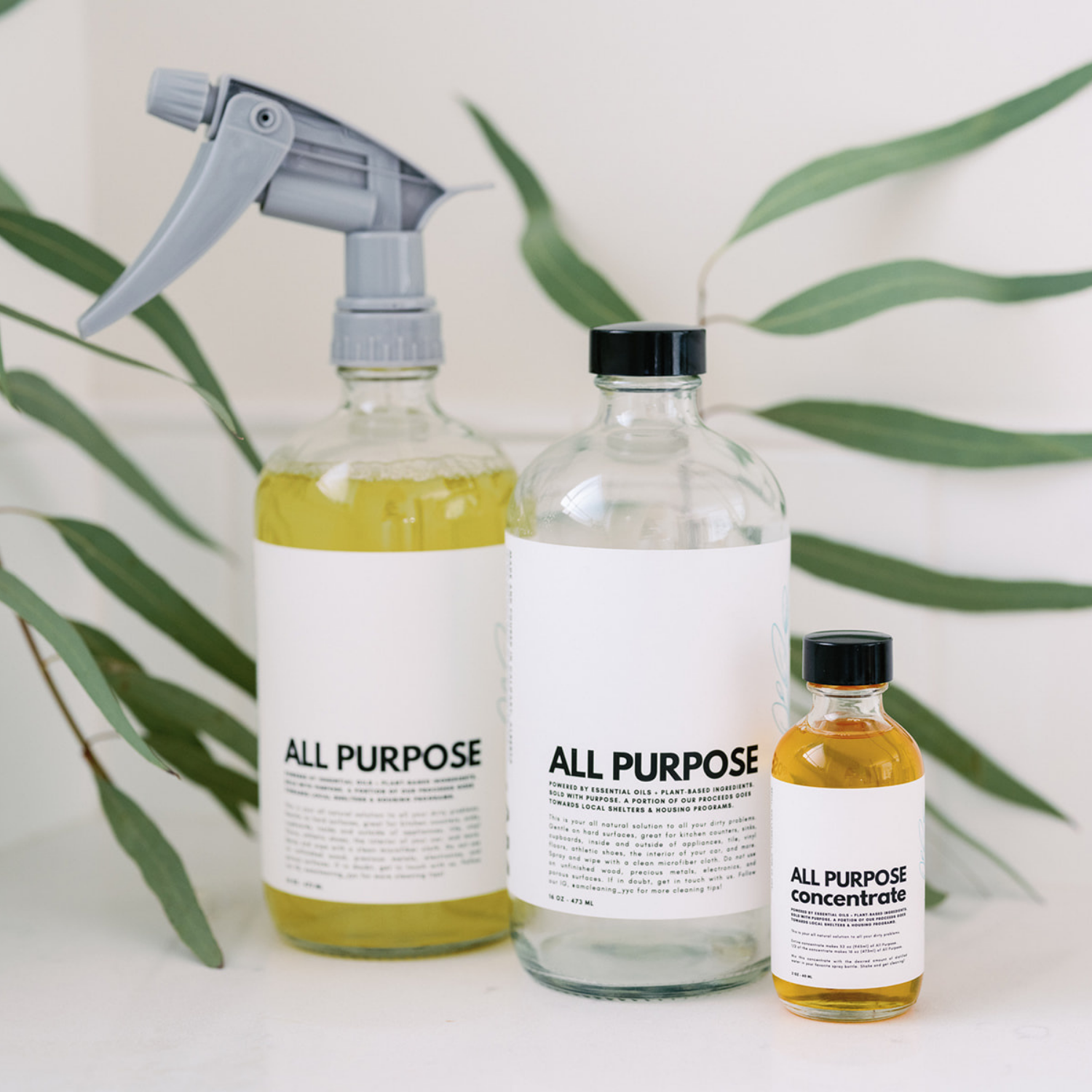 Refill, not landfill! This 2 oz concentrate allows you to make AM Cleaning's All Purpose claner from the comfort of your own home.  Simply f
ill a 16oz spray bottle with distilled/purified water, add 1oz of concentrate (2tbsp), shake well and get cleaning! Glass spray bottle is not included.
2 oz makes 2 x 16 oz of All Purpose Cleaner.
Best of all this made in Calgary cleaner is gentle on hard surfaces, safe with kids and pets at play. Great for kitchen counters, sinks, cupboards, inside and outside of appliances, tile, vinyl floors, athletic shoes, car interiors and more. Spray and wipe with a clean microfiber cloth.

Do not use on unfinished wood, precious metals, electronics, and porous surfaces.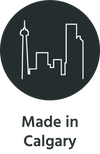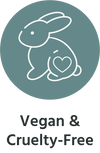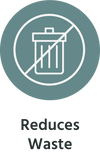 decyl-glucoside, cocamidopropyl-betaine, citric acid, benzyl alcohol, salicylic acid, vegetable glycerin, sorbic acid, polysorbate 20, eucalyptus globulus, citrus sinensis (orange), mentha piperita (peppermint). As this is a plant based product, settling may occur; you may see a difference in colour and scent in each batch as ingredients vary from crop to crop.