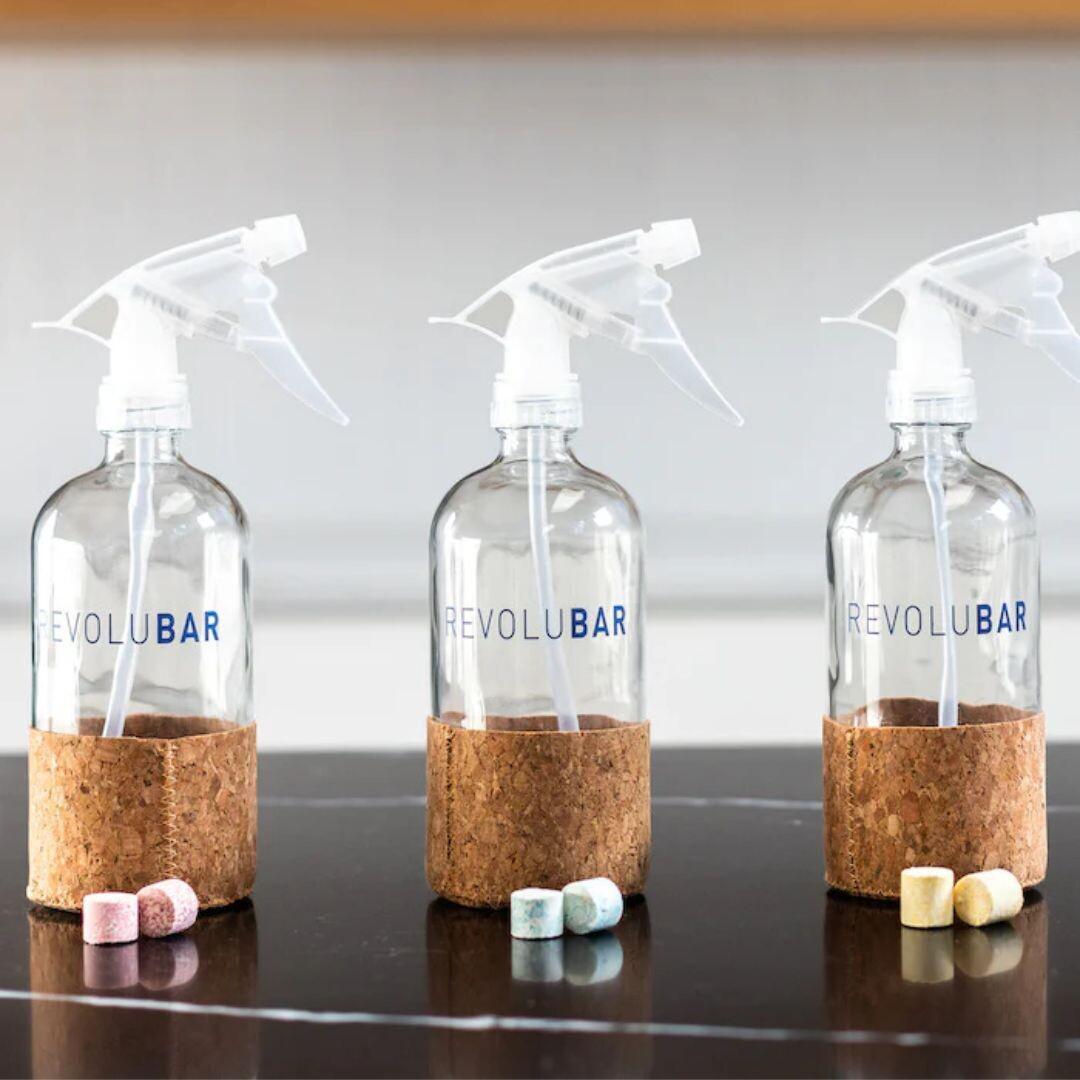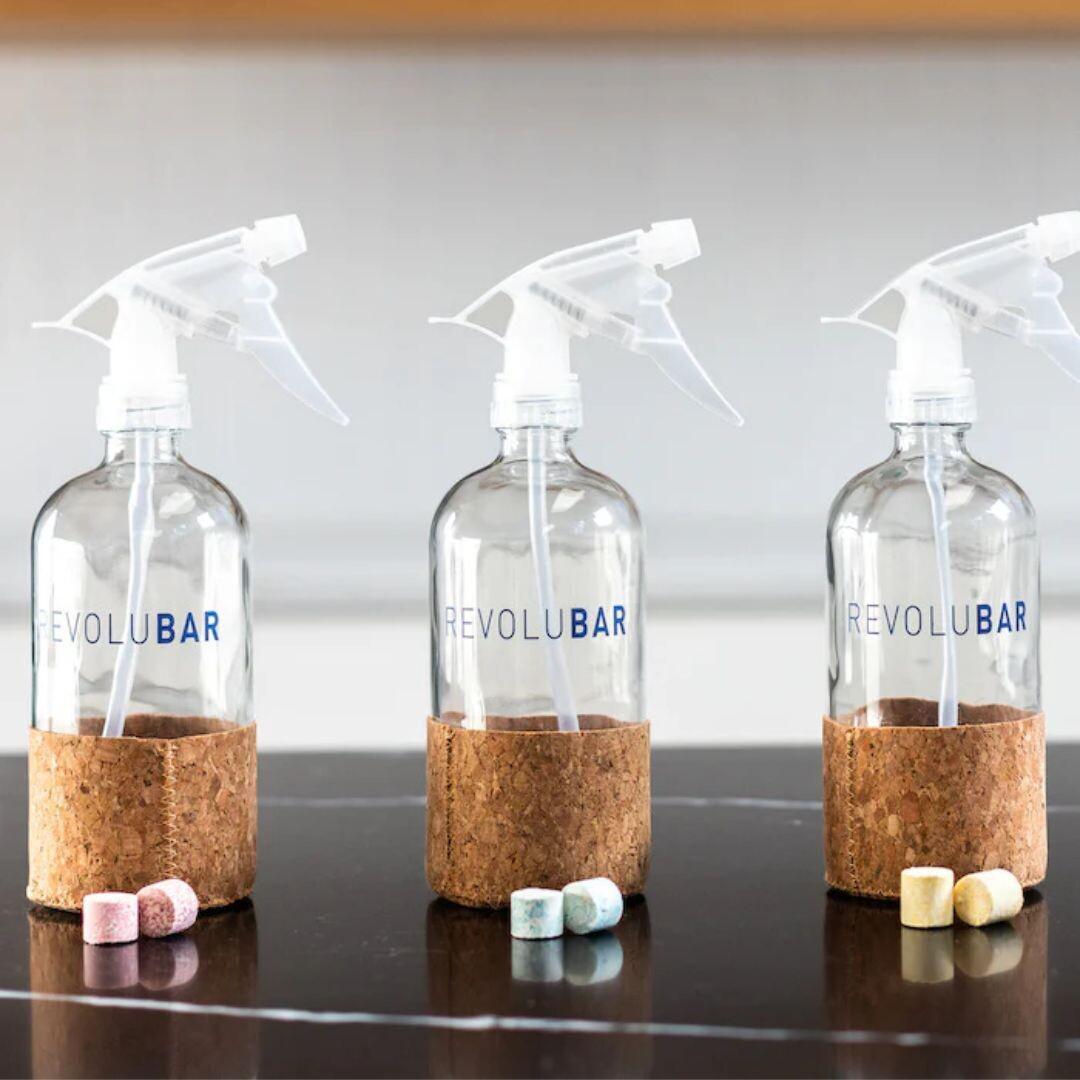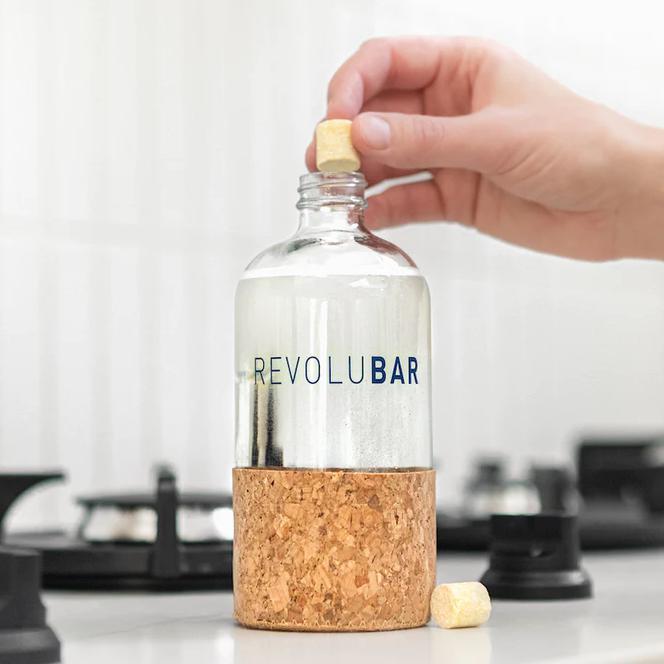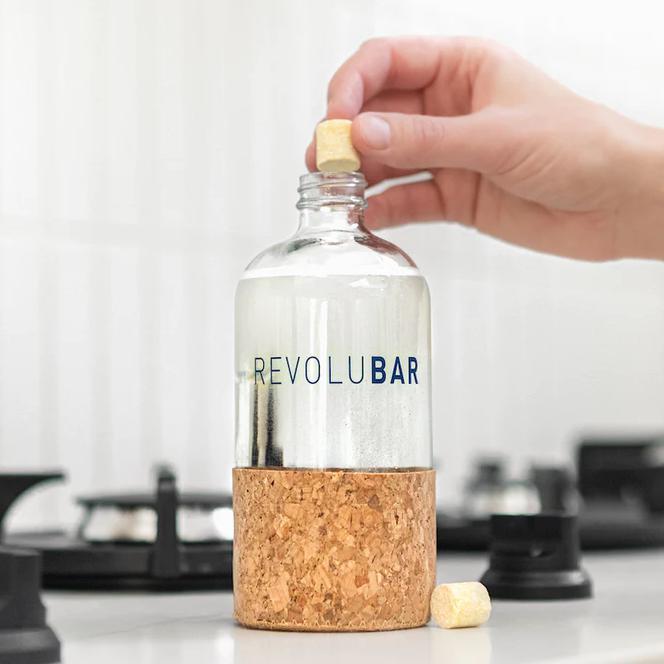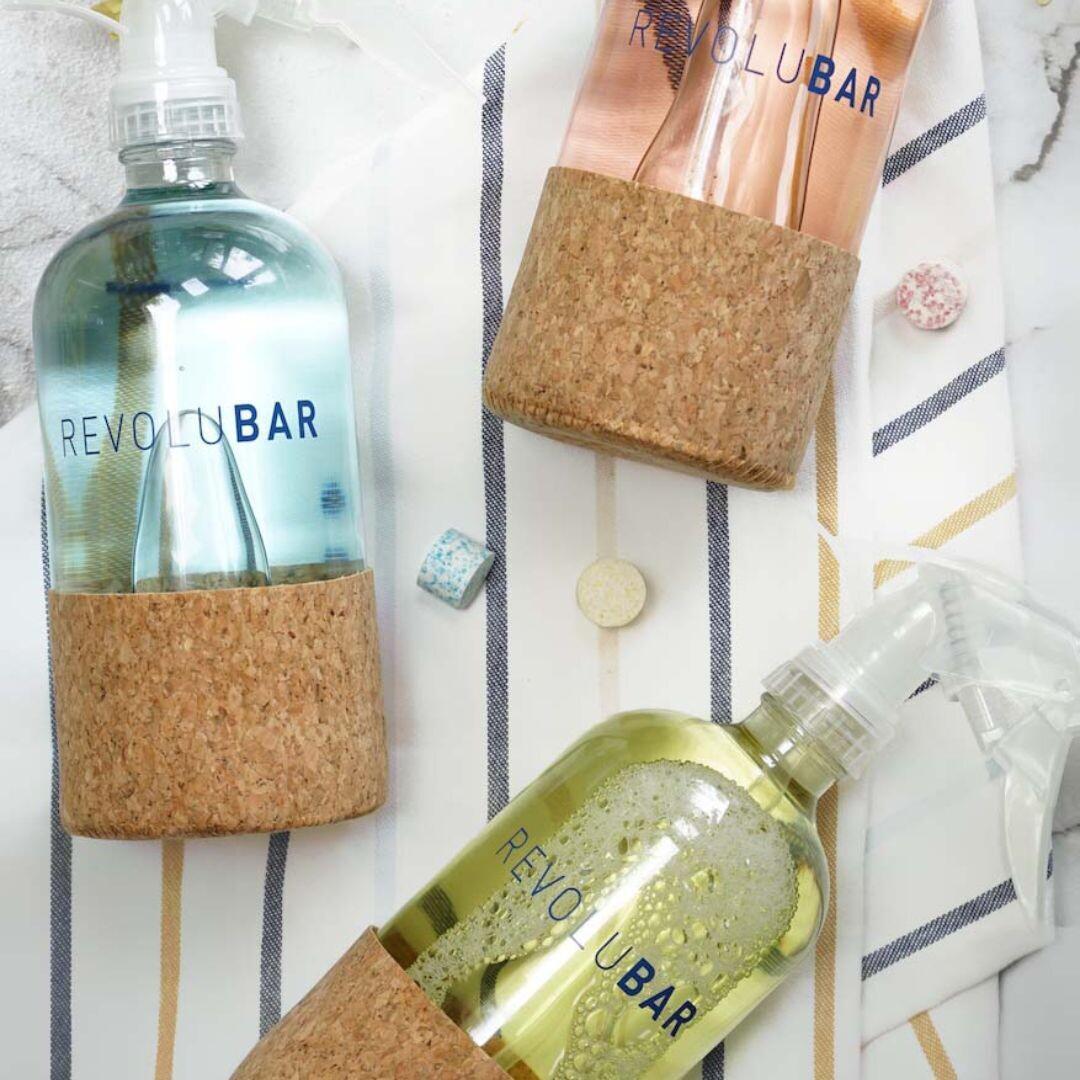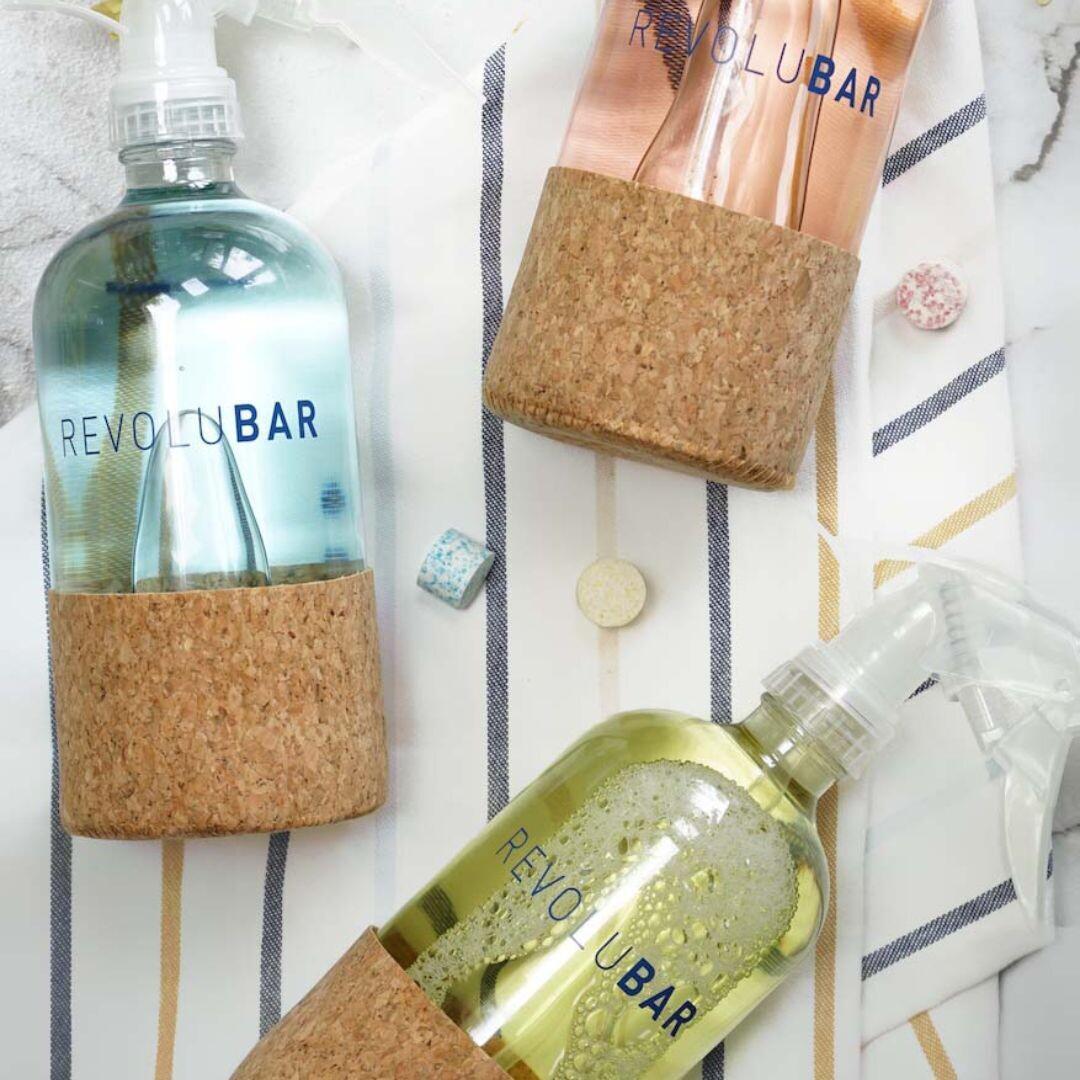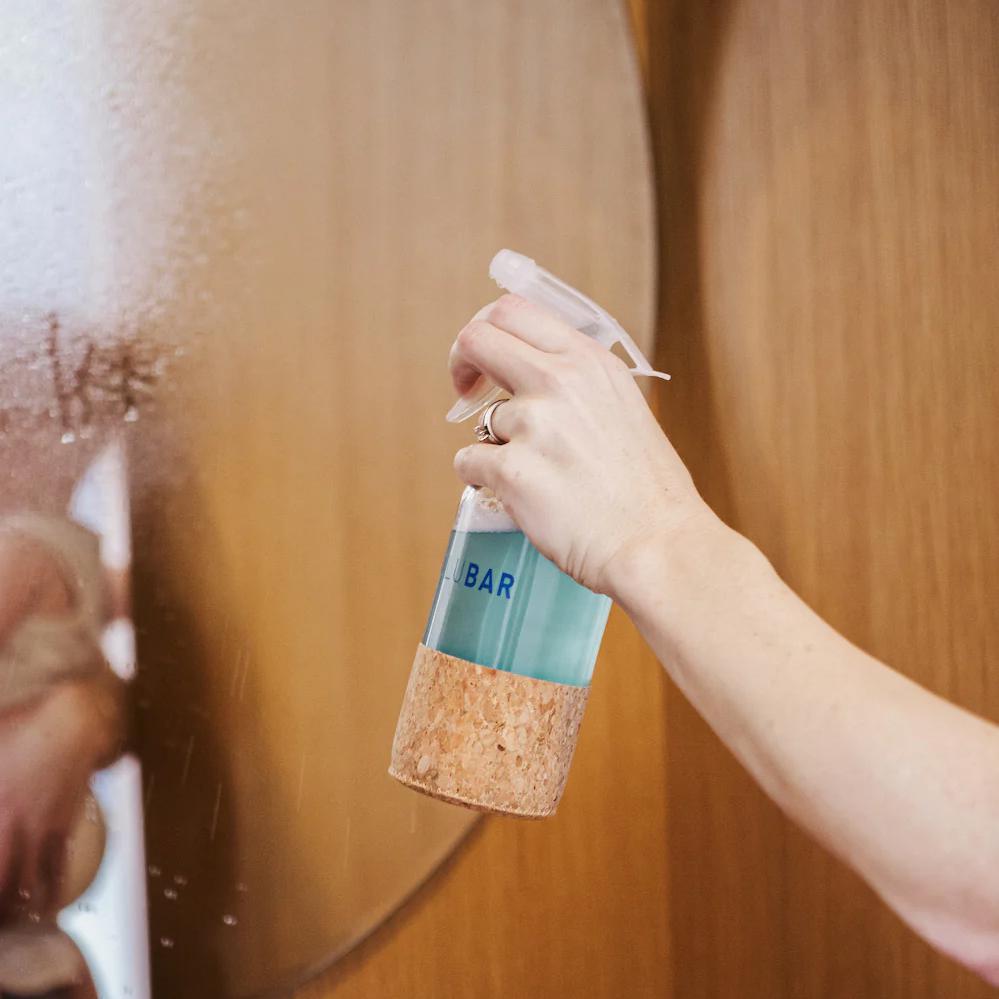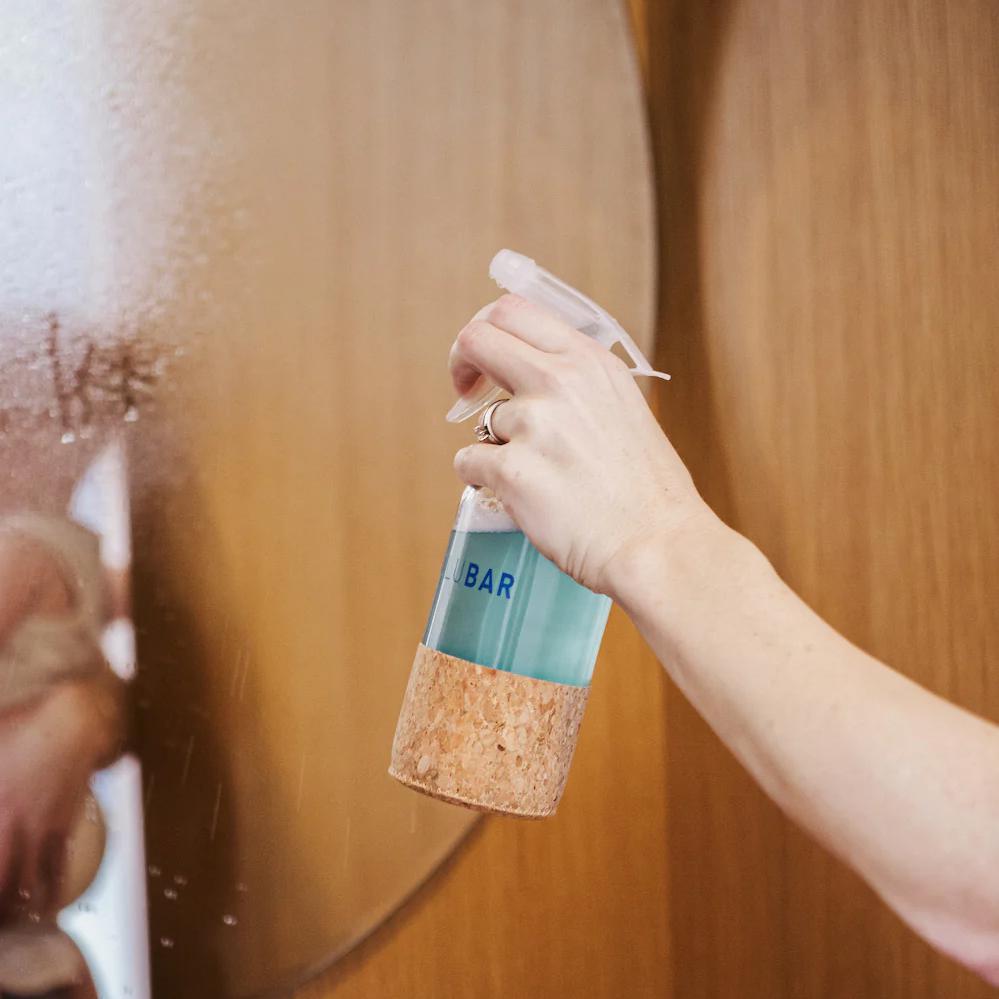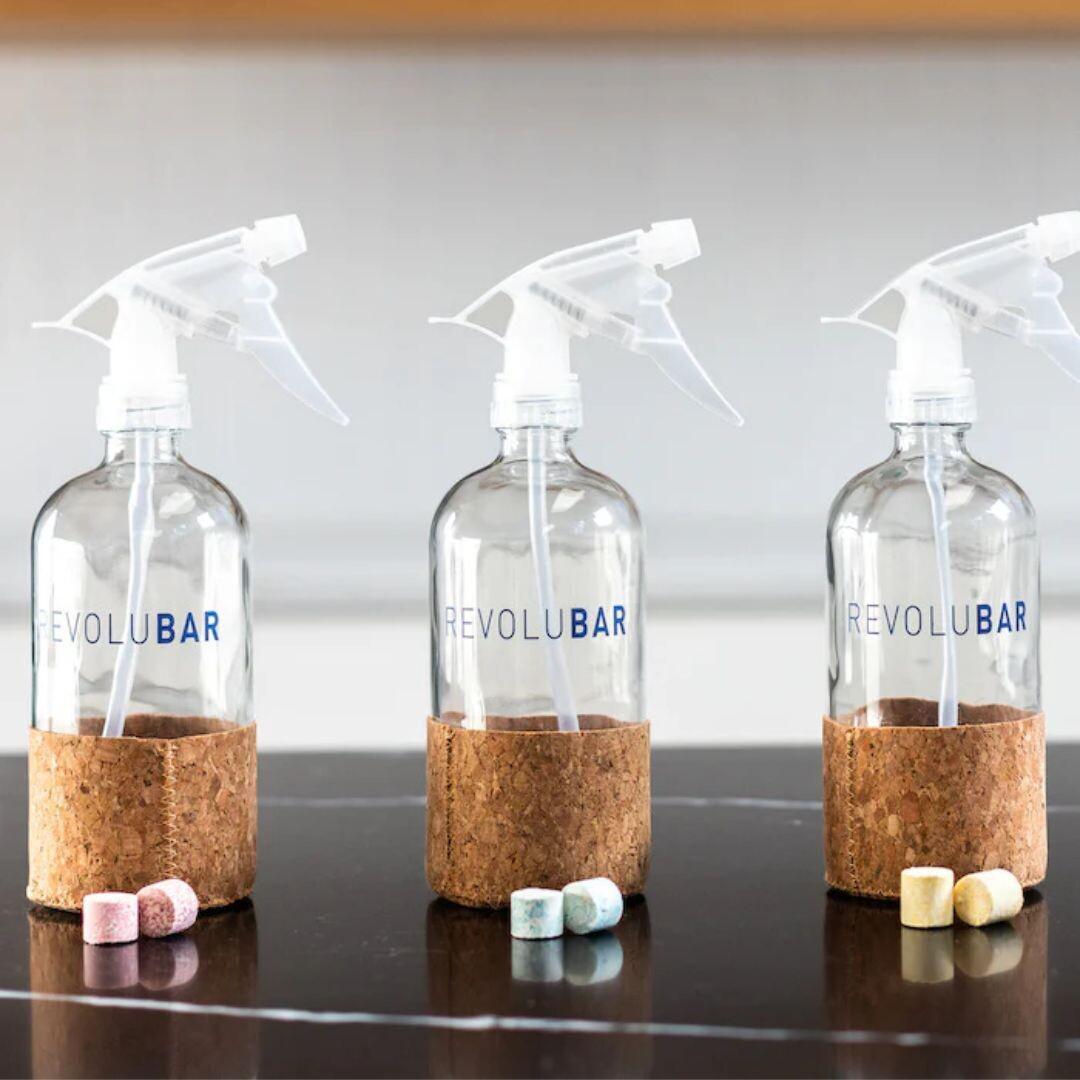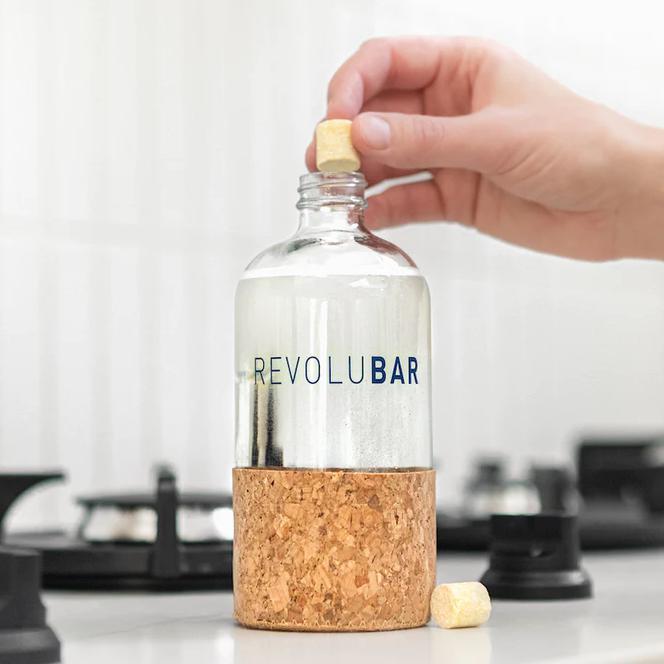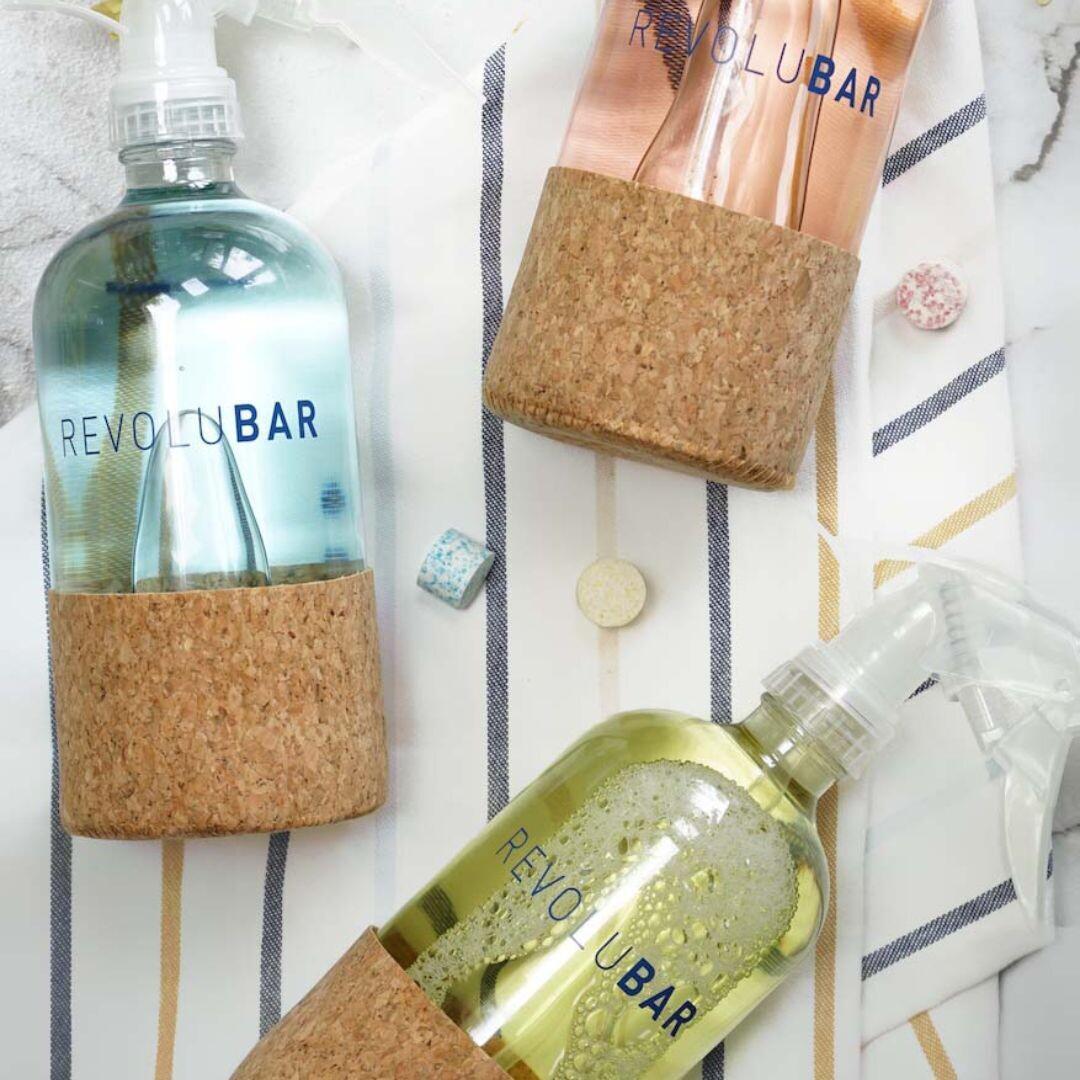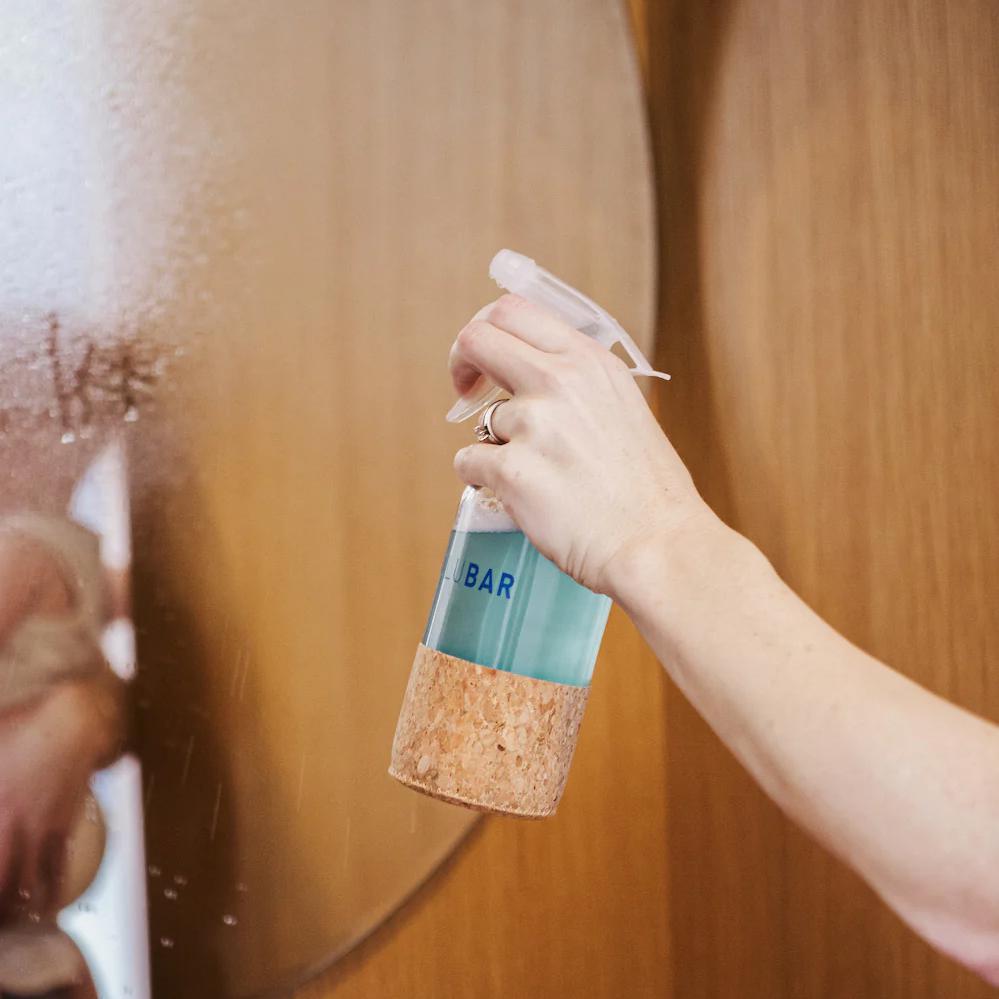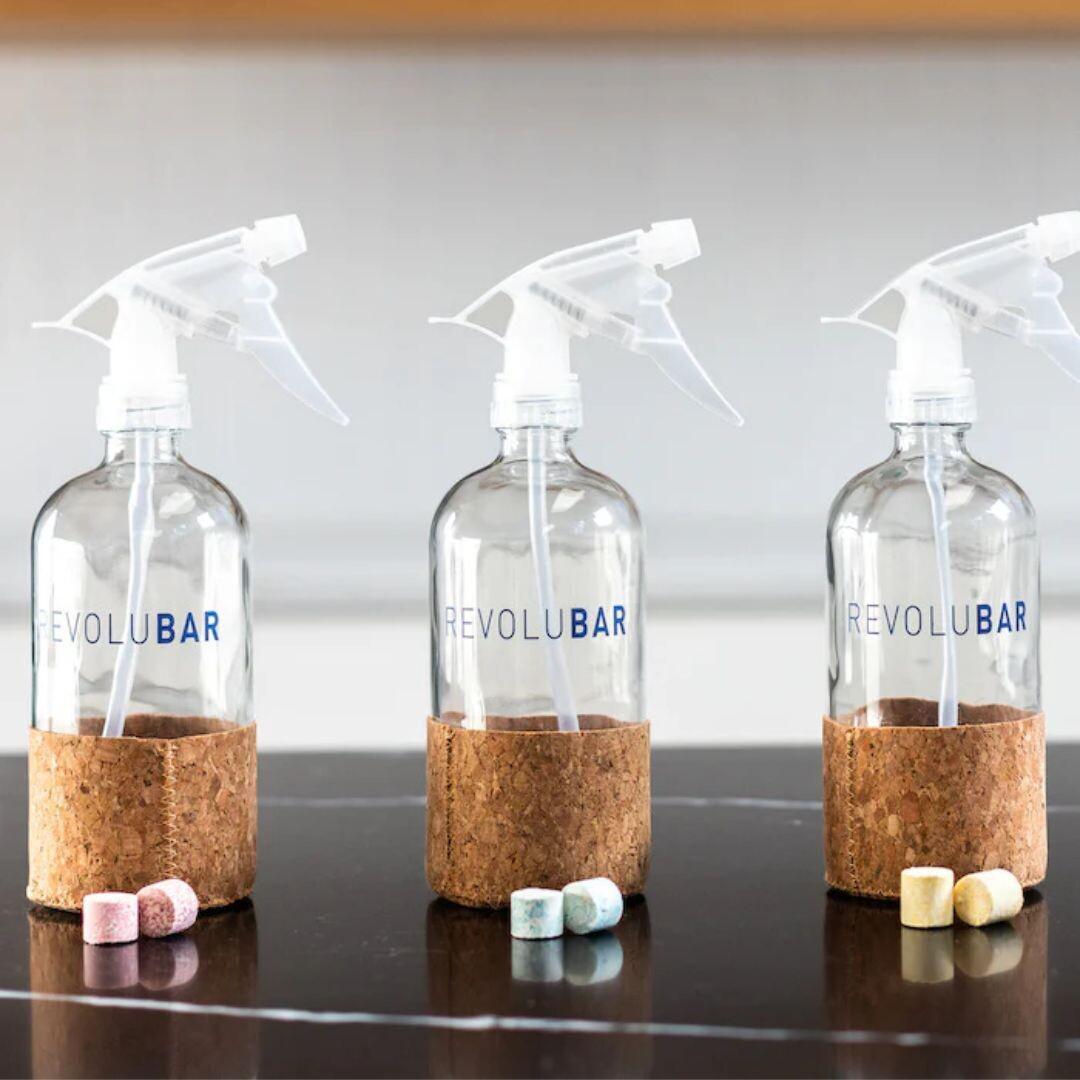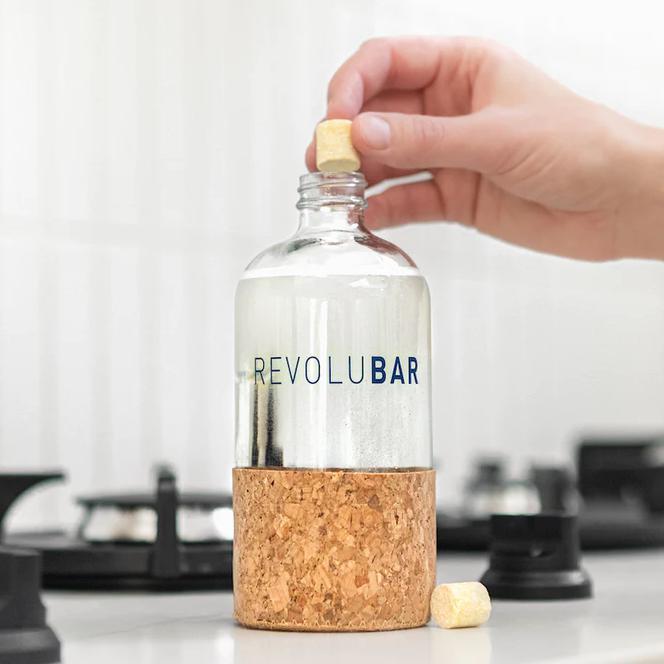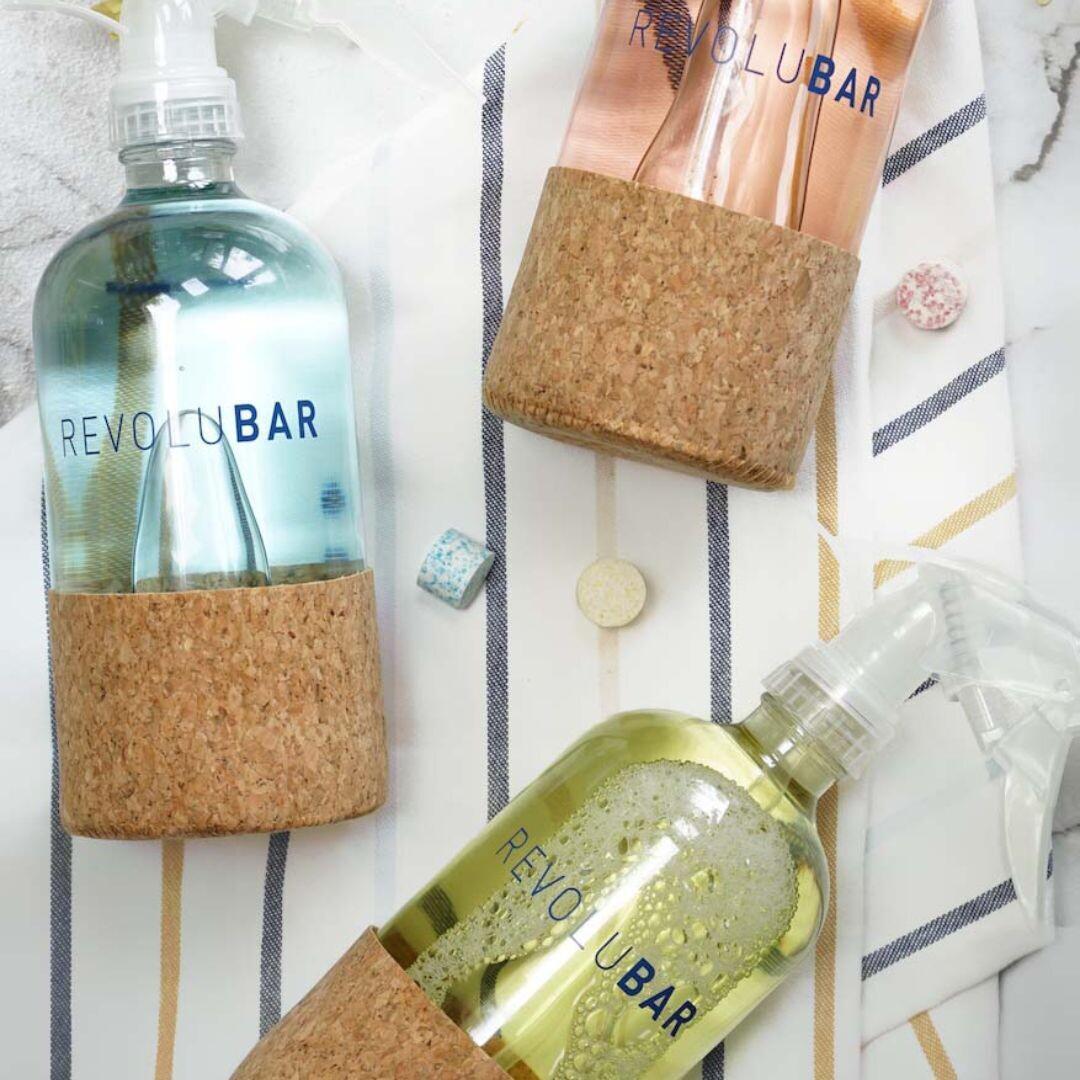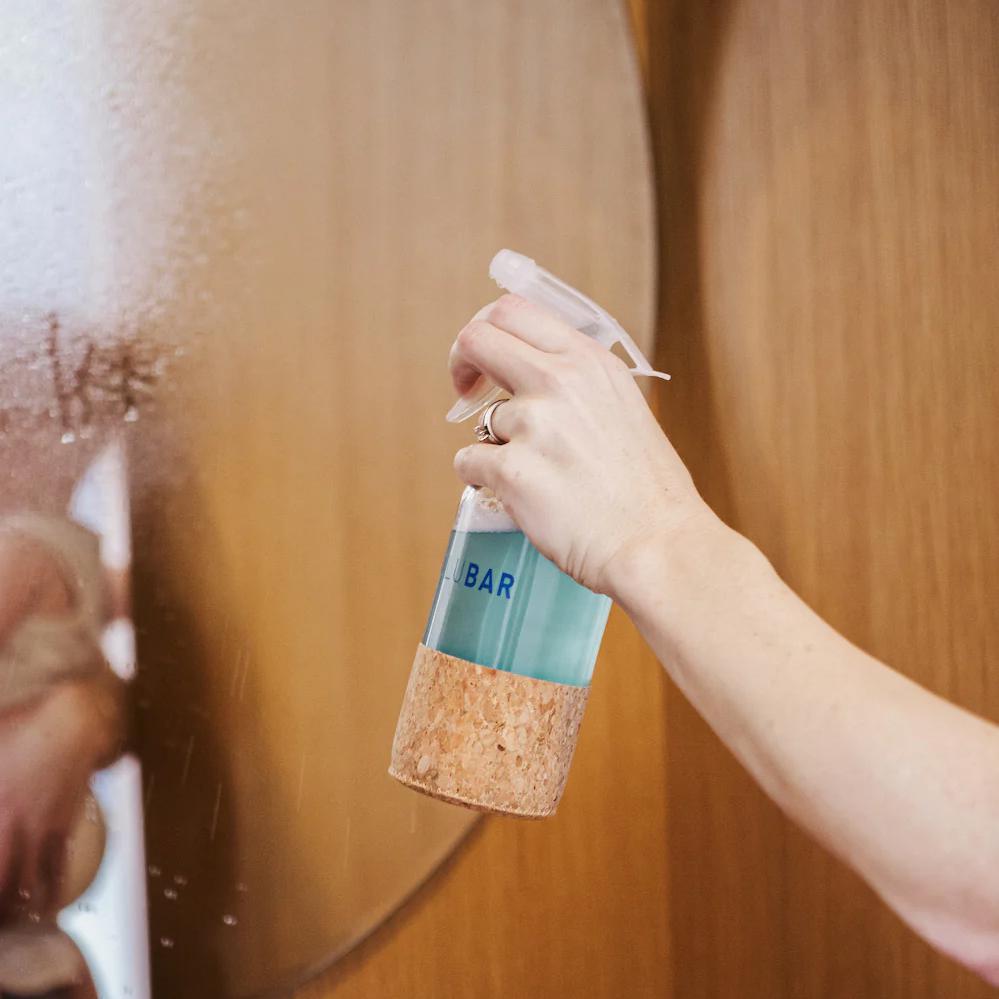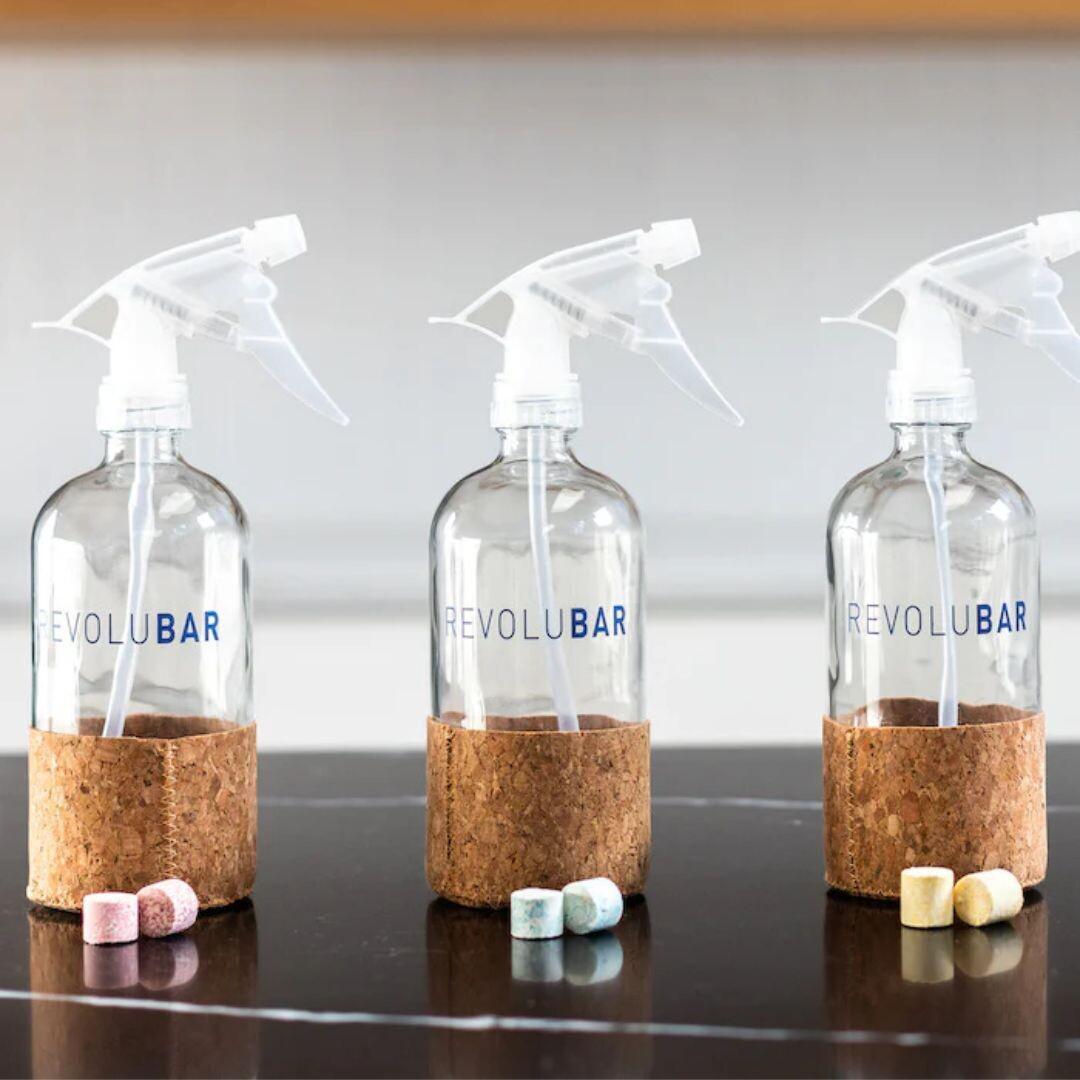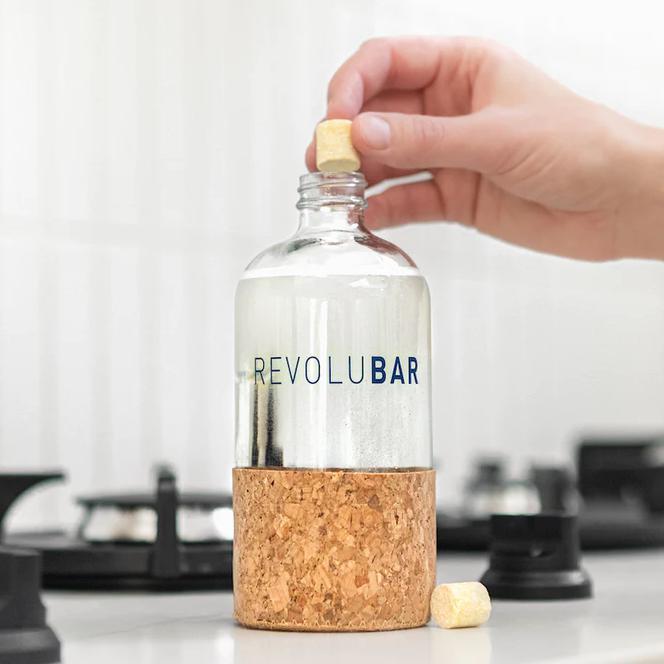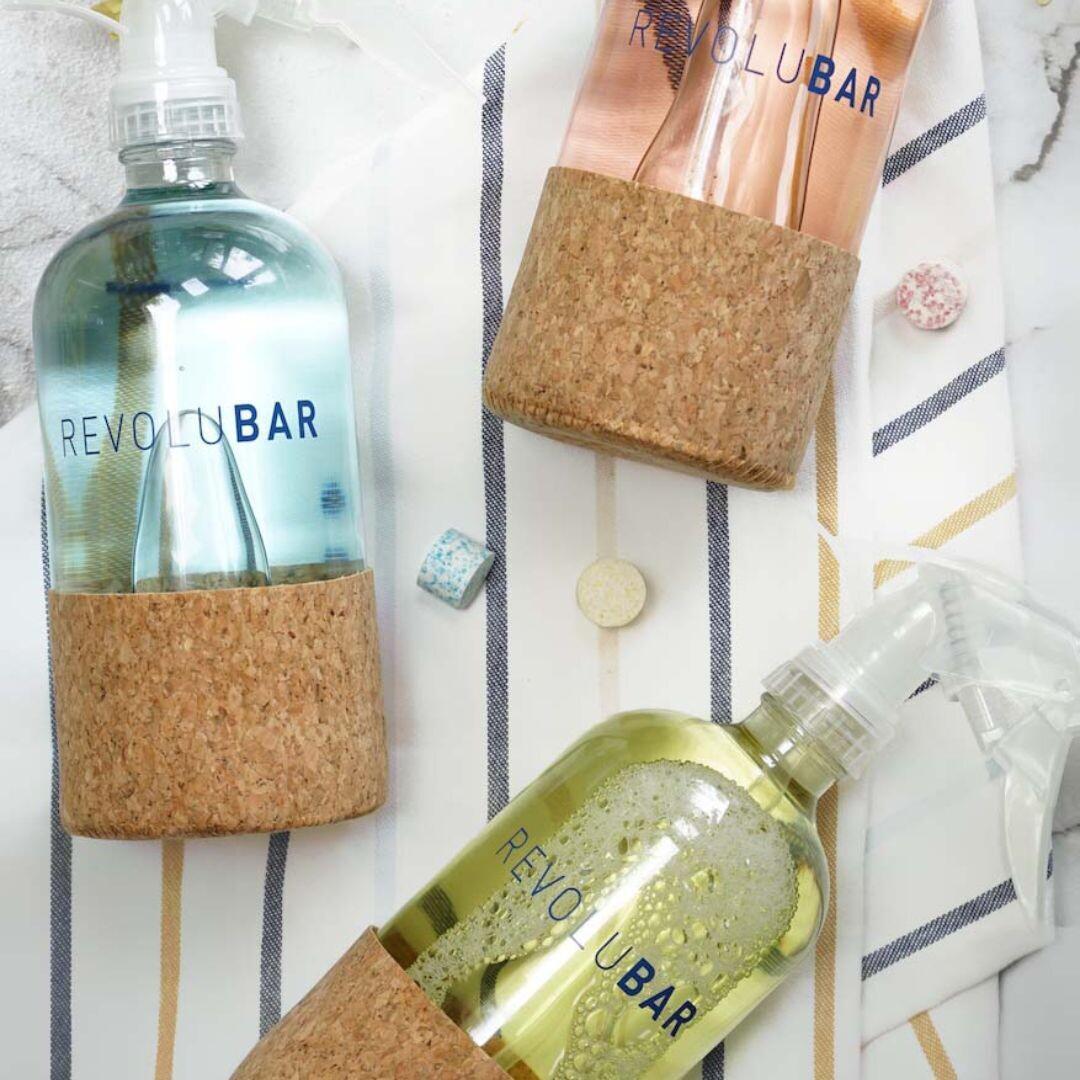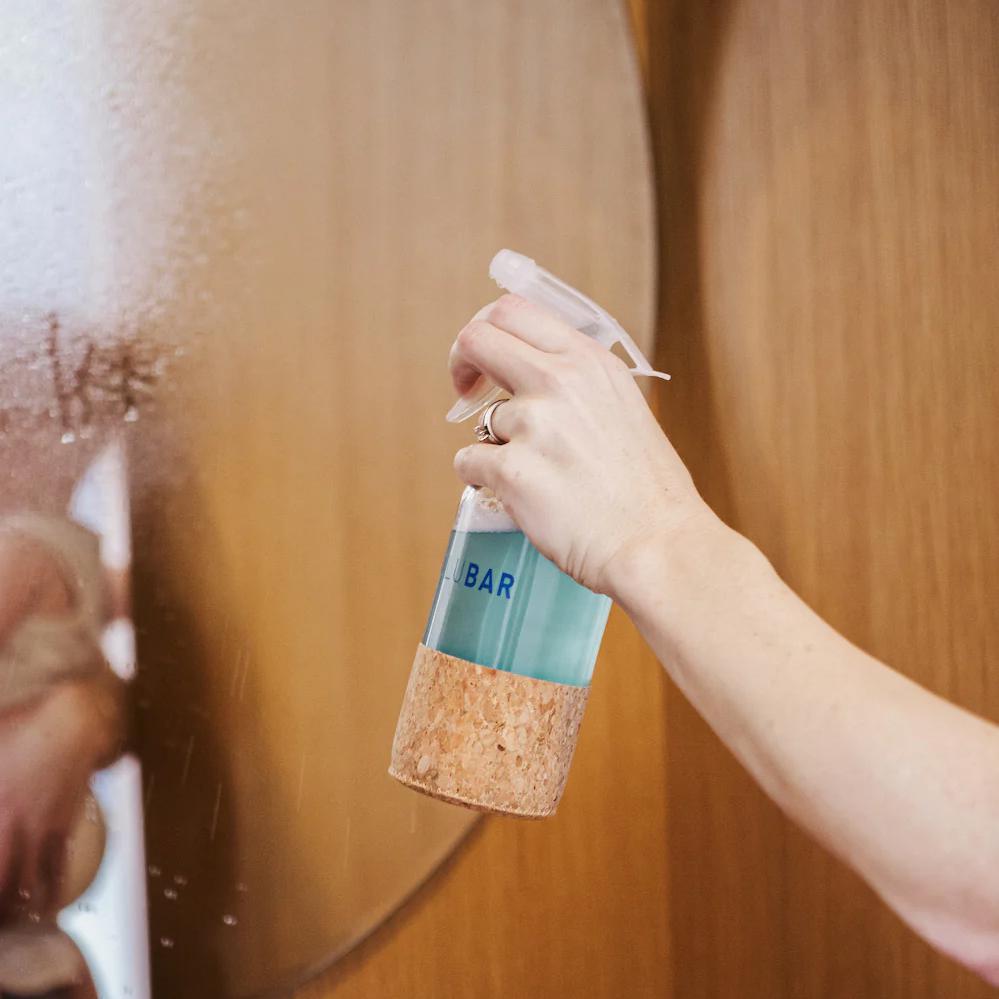 Glass Spray Bottle with Cork Base
Use this Glass Spray Bottle again and again with REVOLUBAR Cleaner Tablet Refills, keeping countless amounts of plastic waste out of landfills and waterways.
The sleek, elegant design matches any decor, and is made perfectly transparent to show you exactly how much cleaner is left. Convenient, classy, and conscious!
✔ Safe for use with hot water
✔ Glass bottle for long-term durability
✔ Cork base for a good grip, slipping prevention, and stylish look
500 mL Bottle

All Purpose Refill Tab
Glass + Mirror Refill Tab
Kitchen + Bath Refill Tab