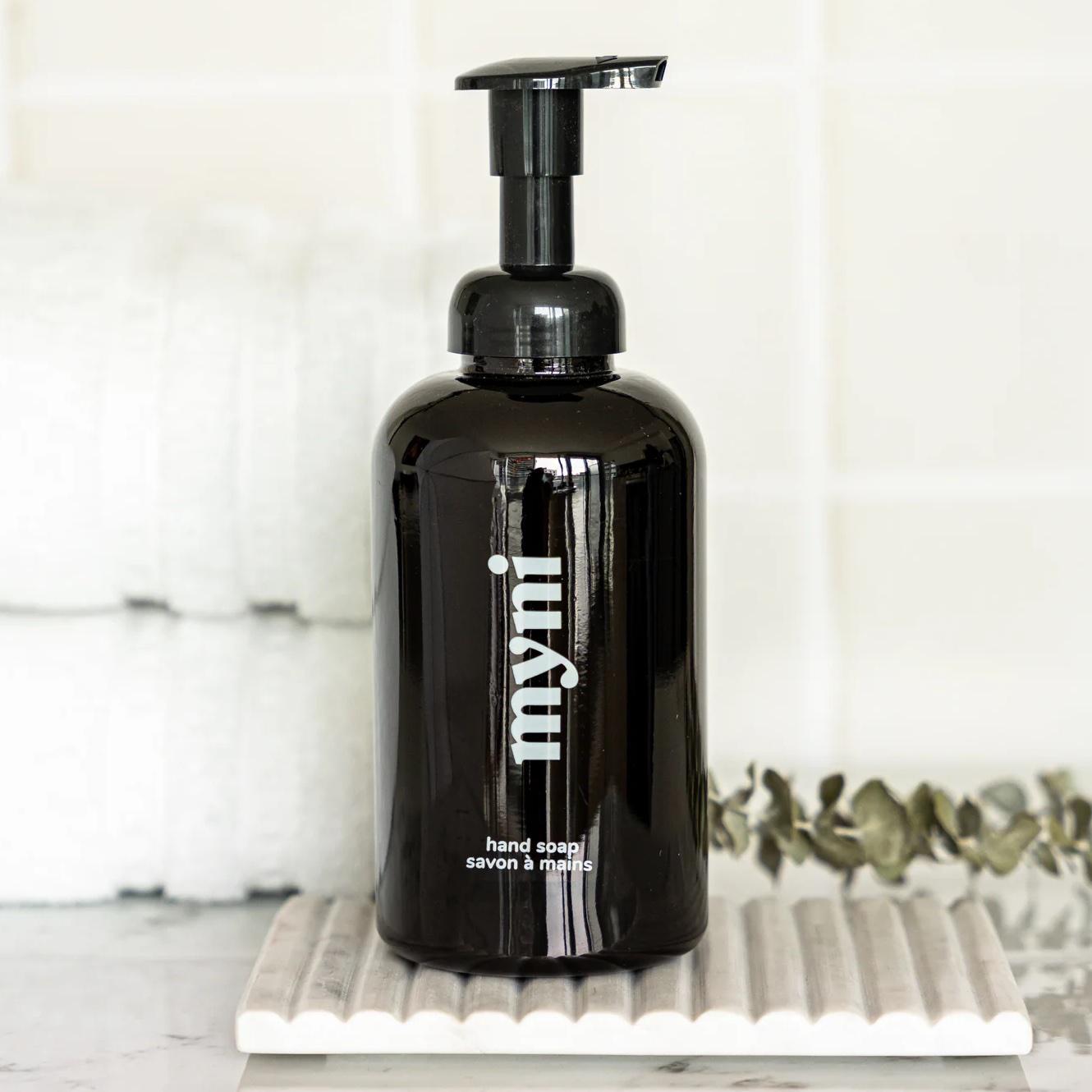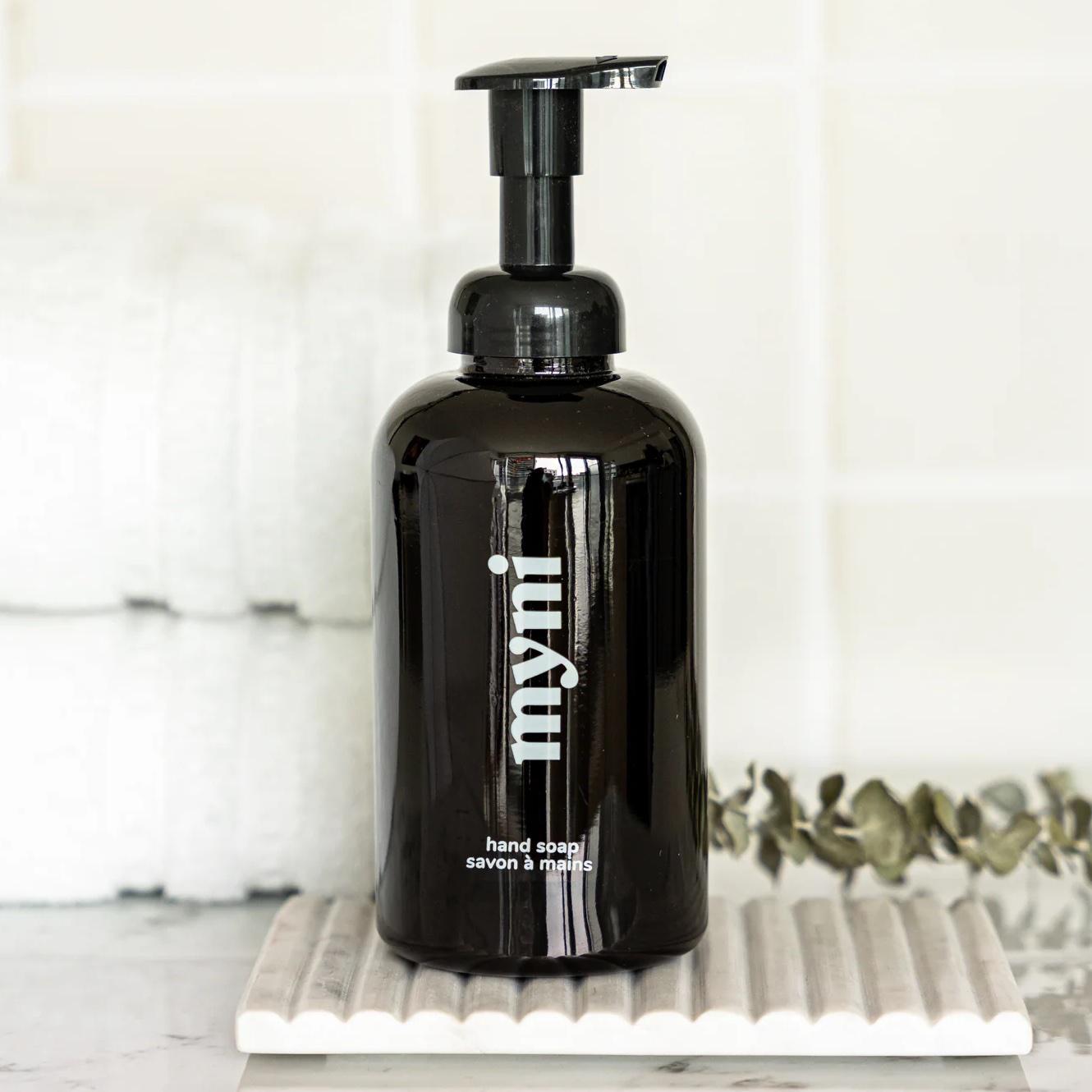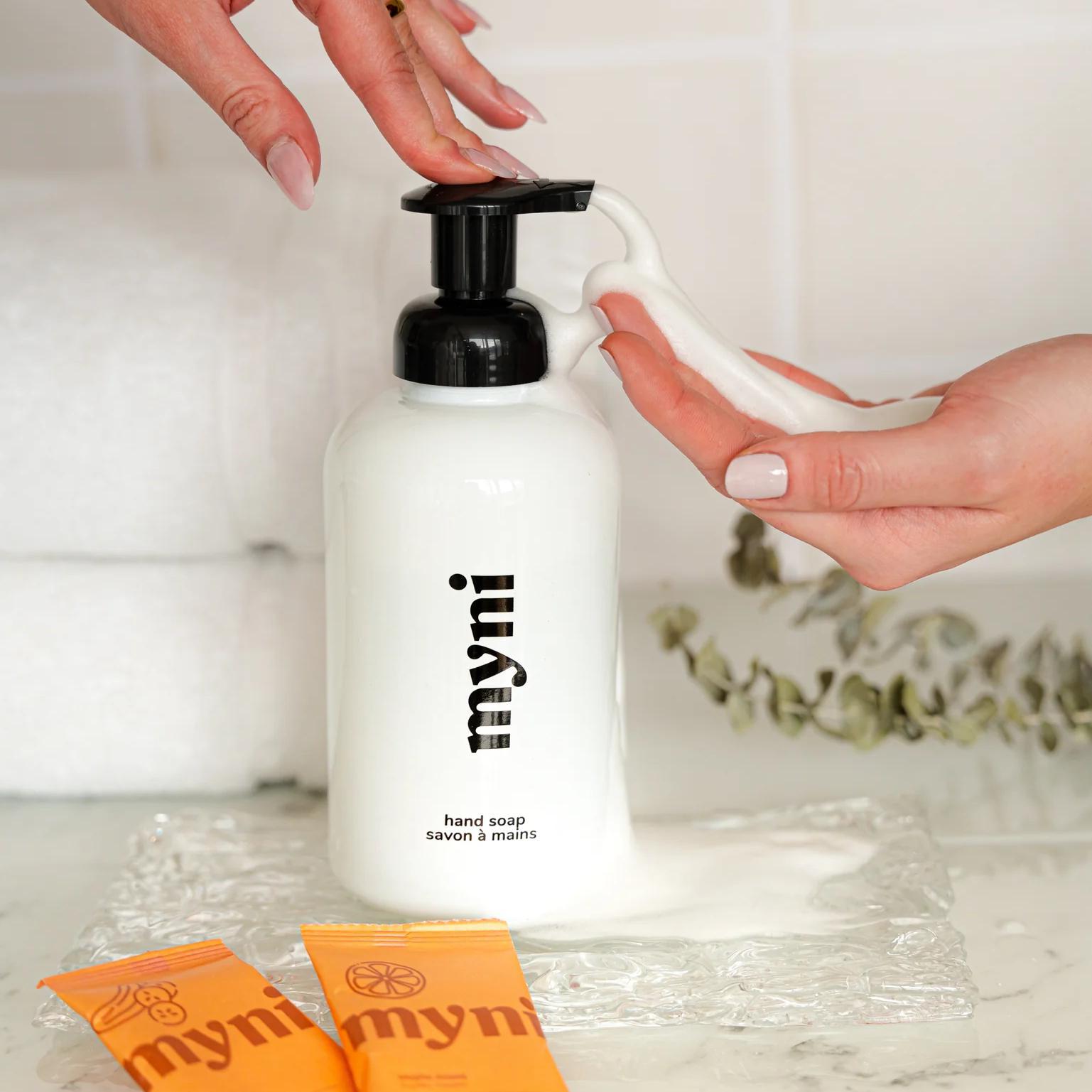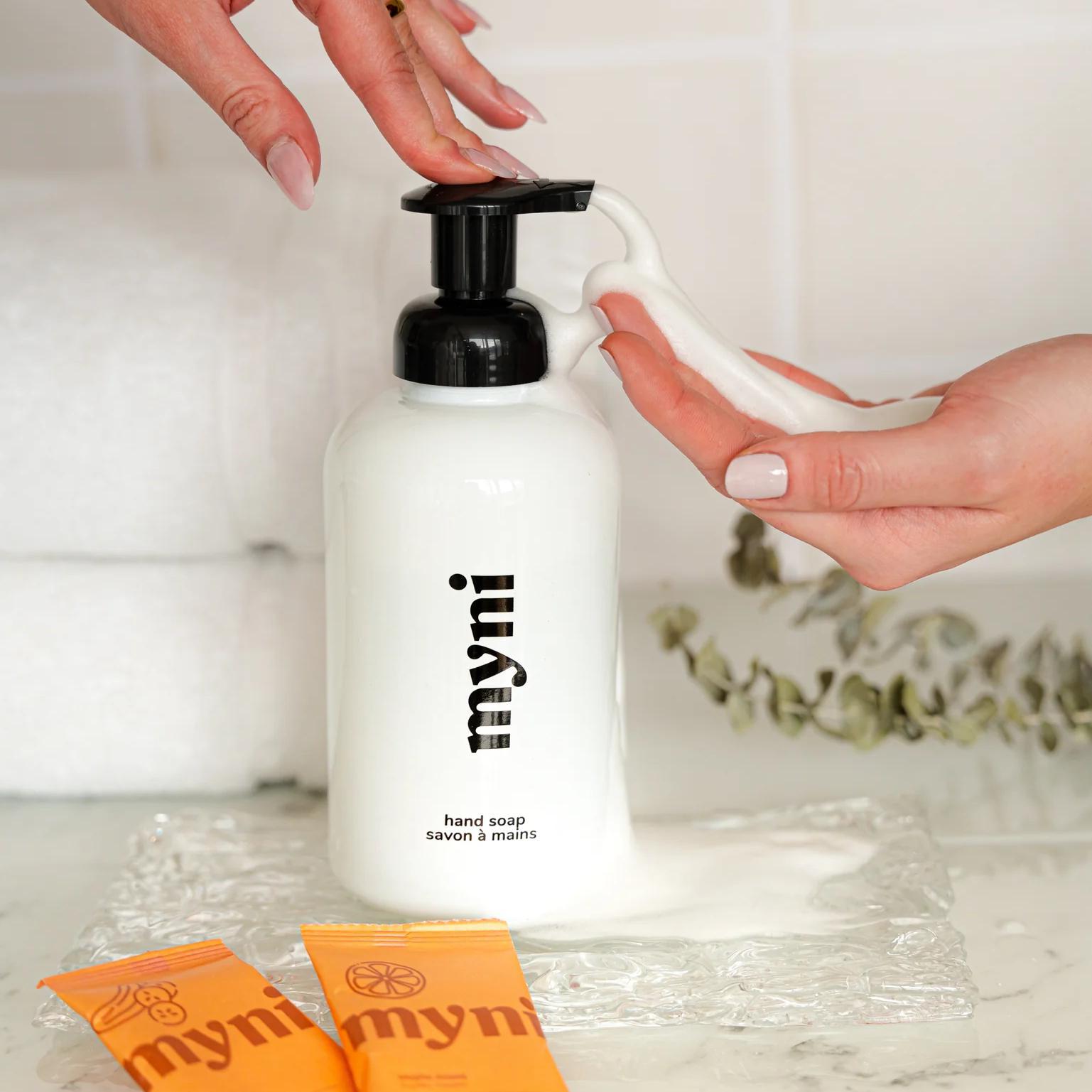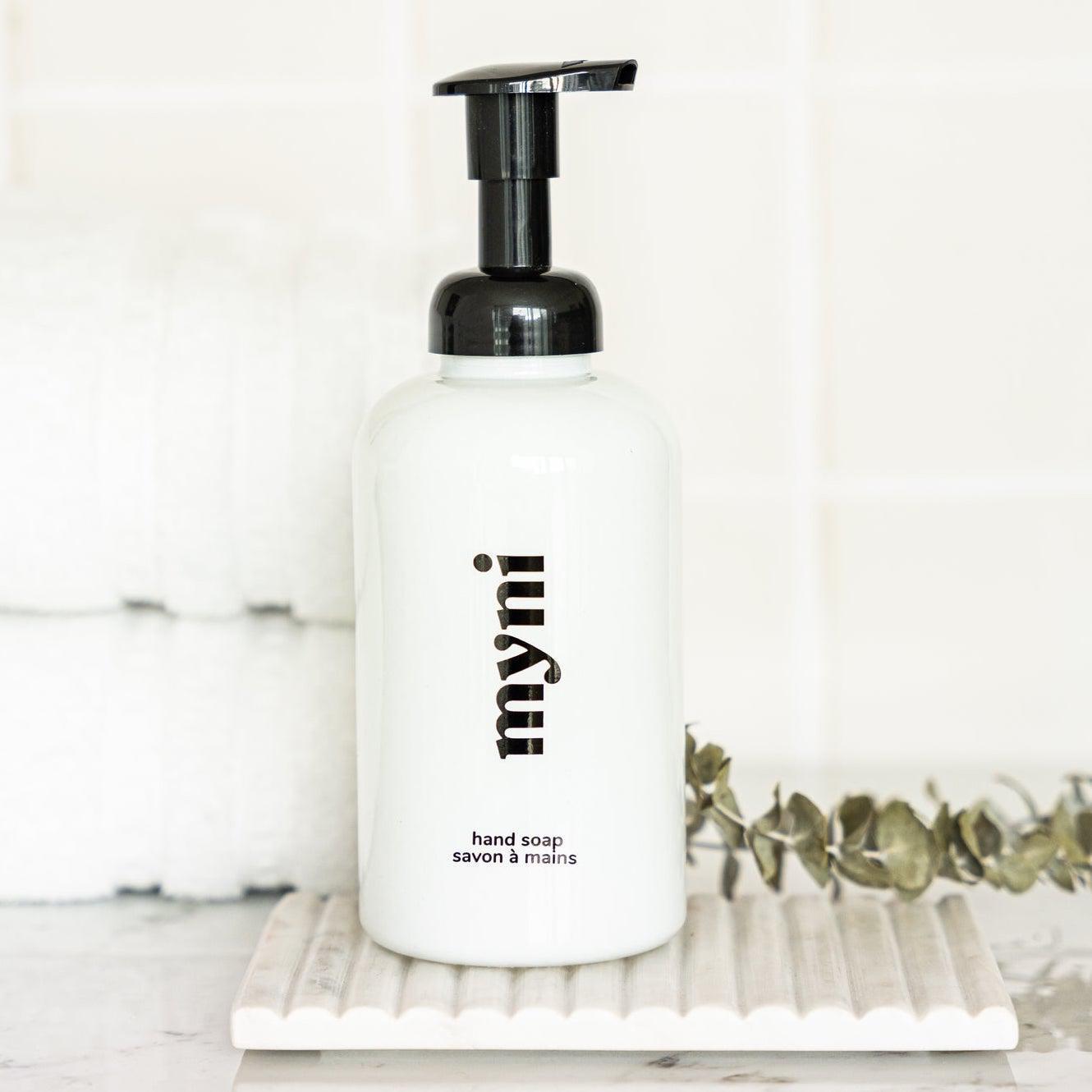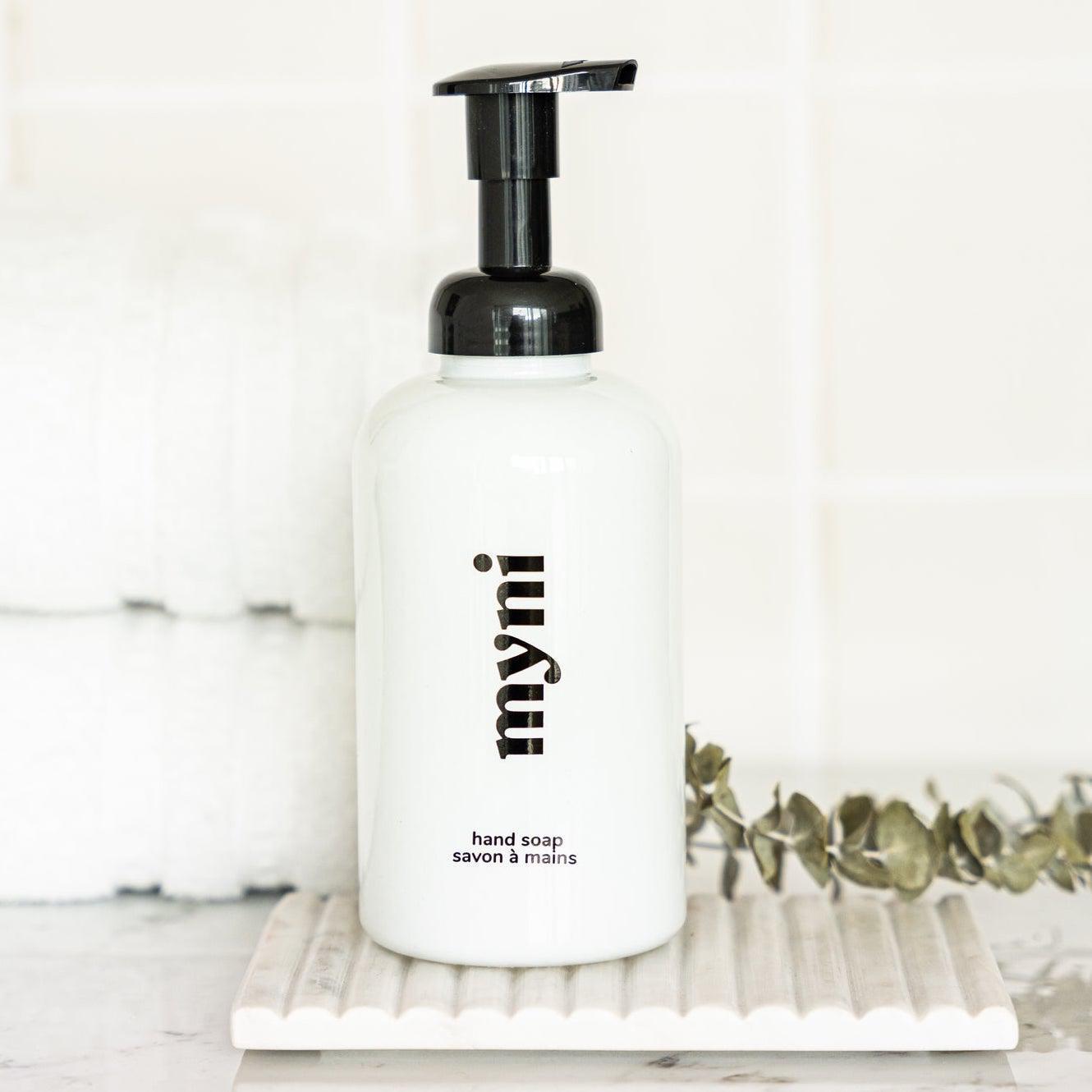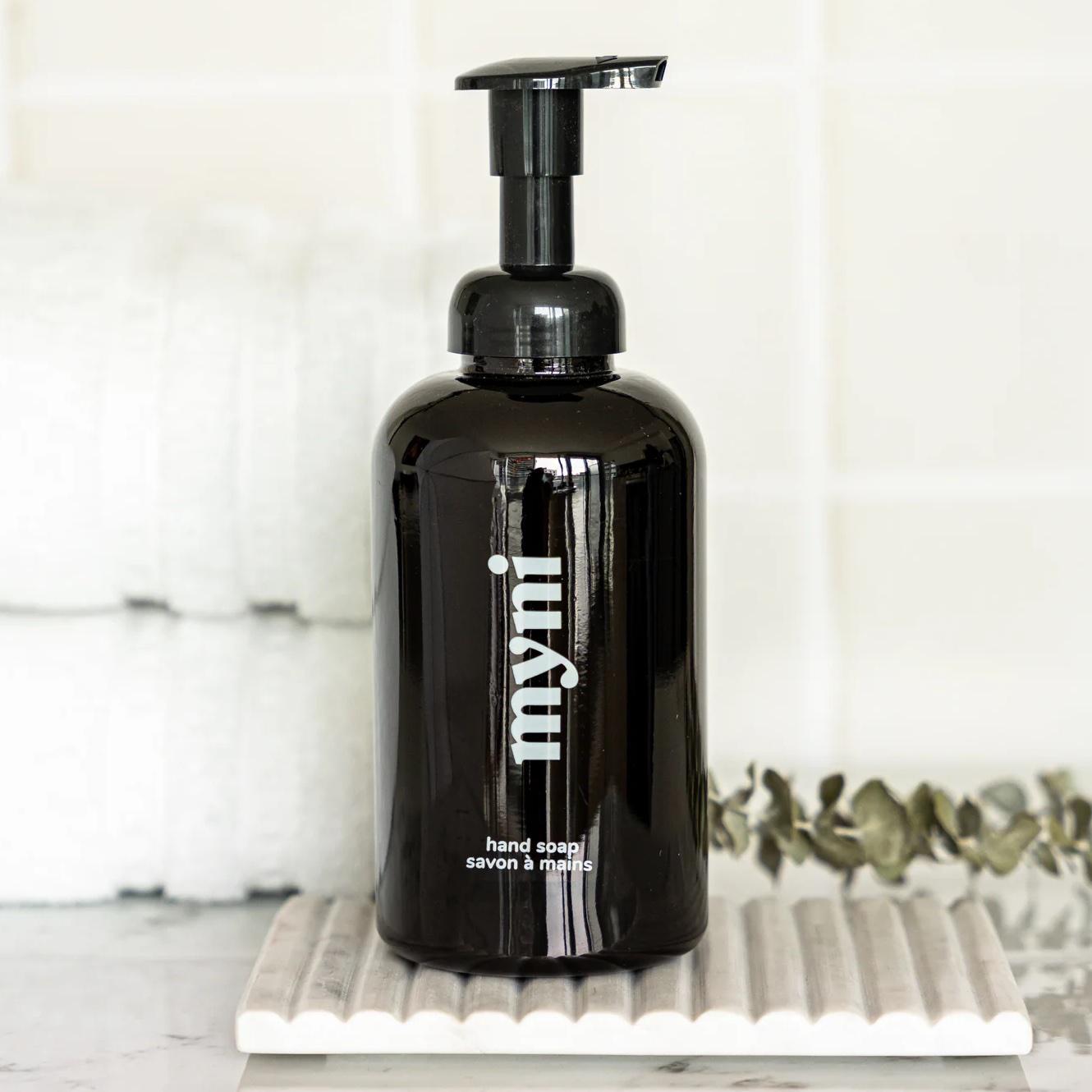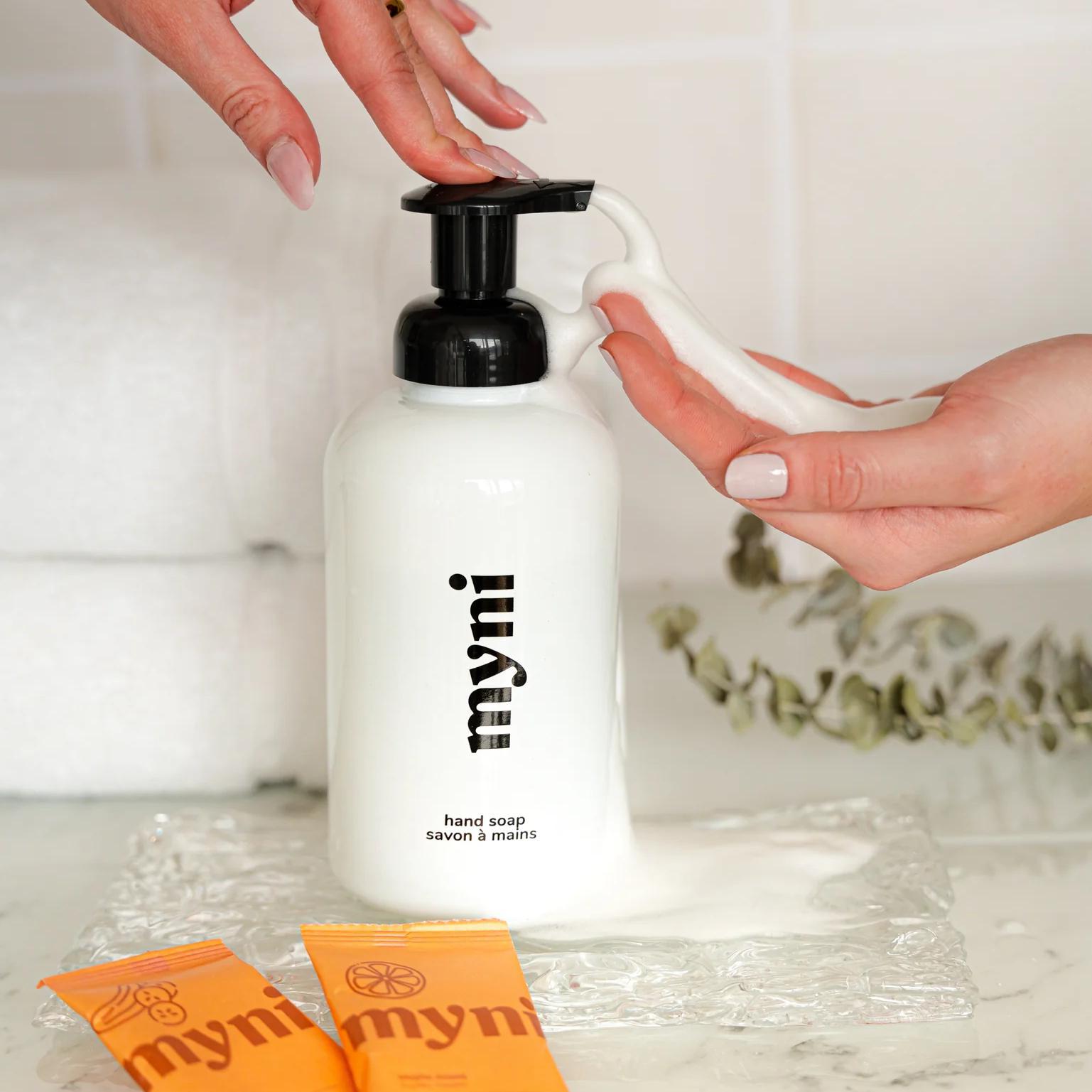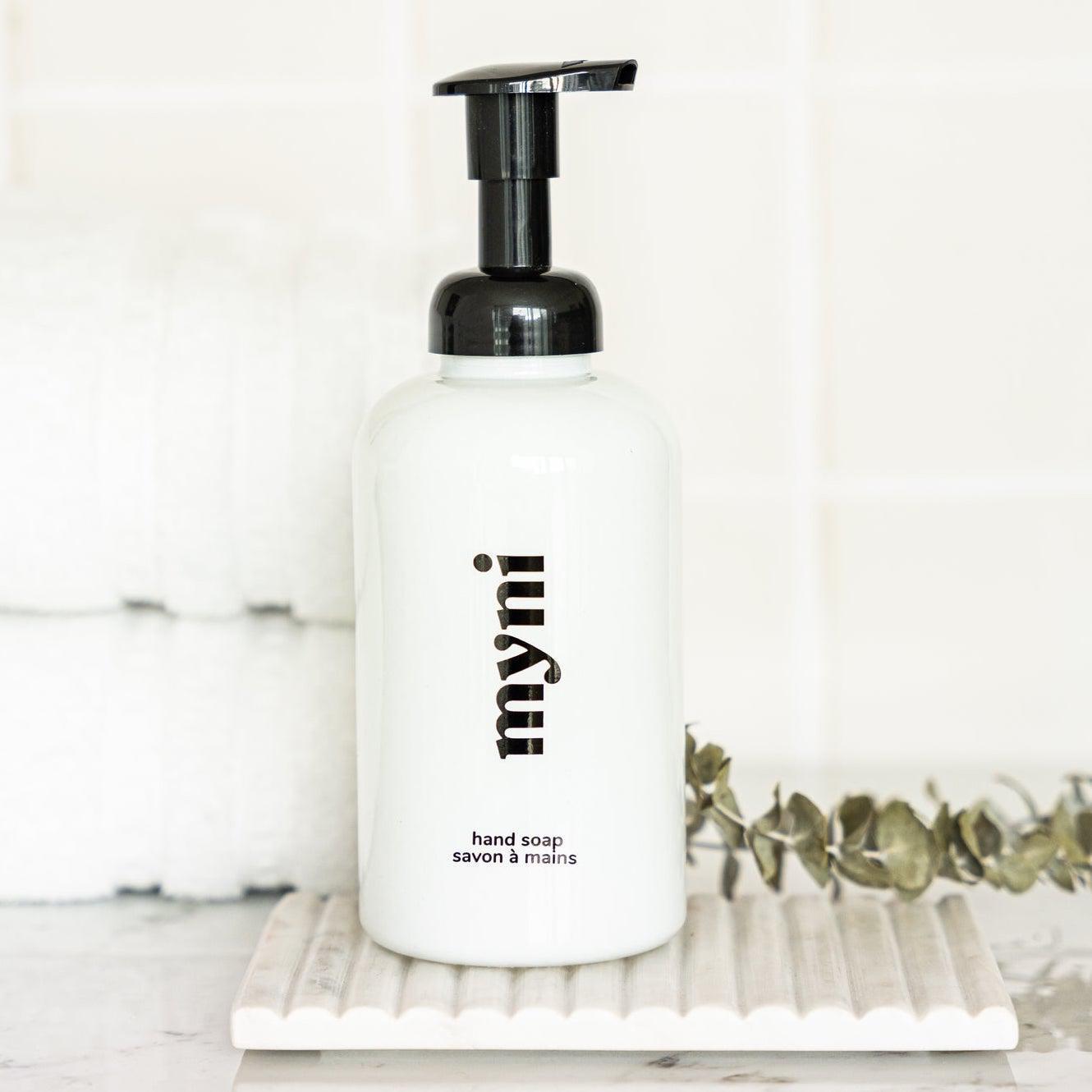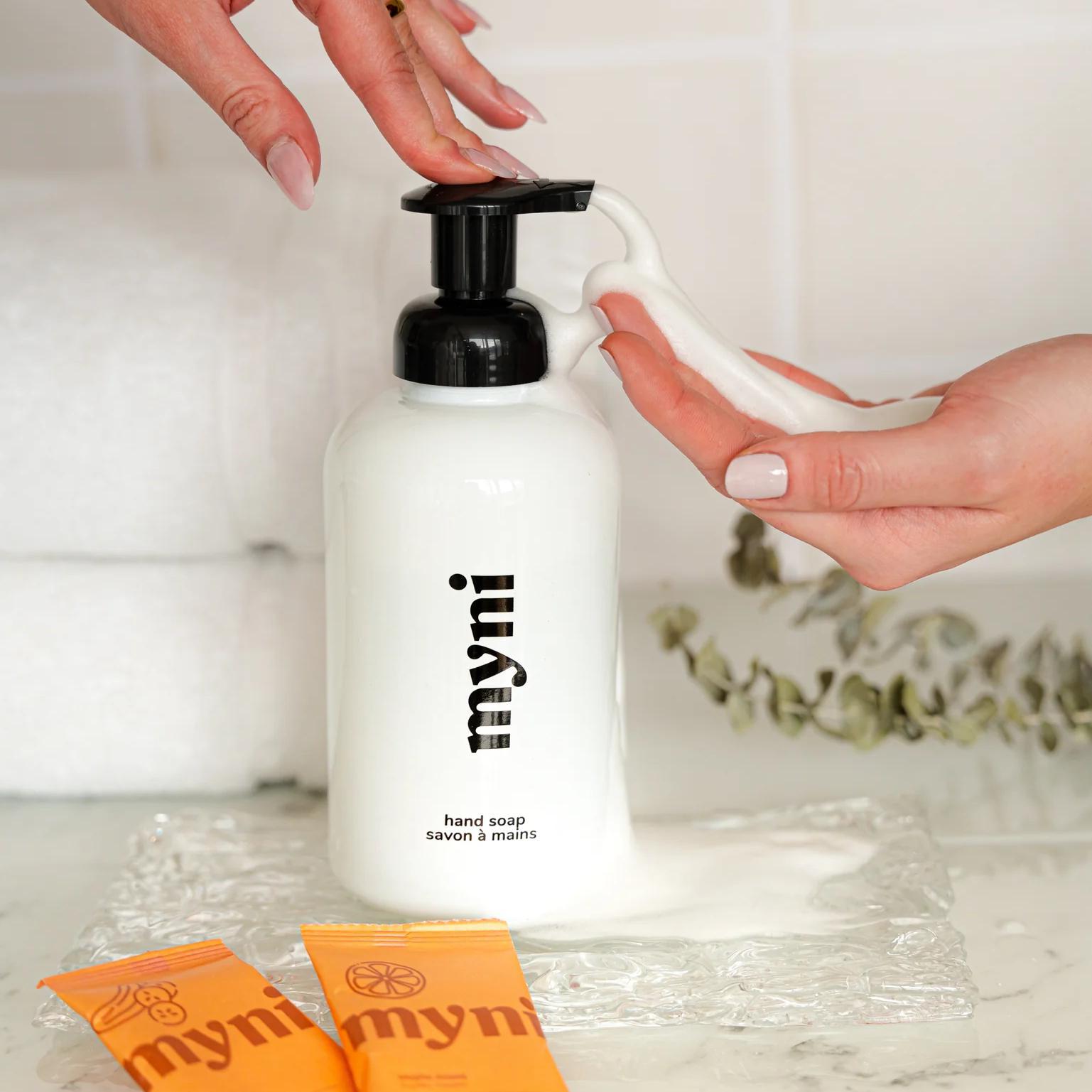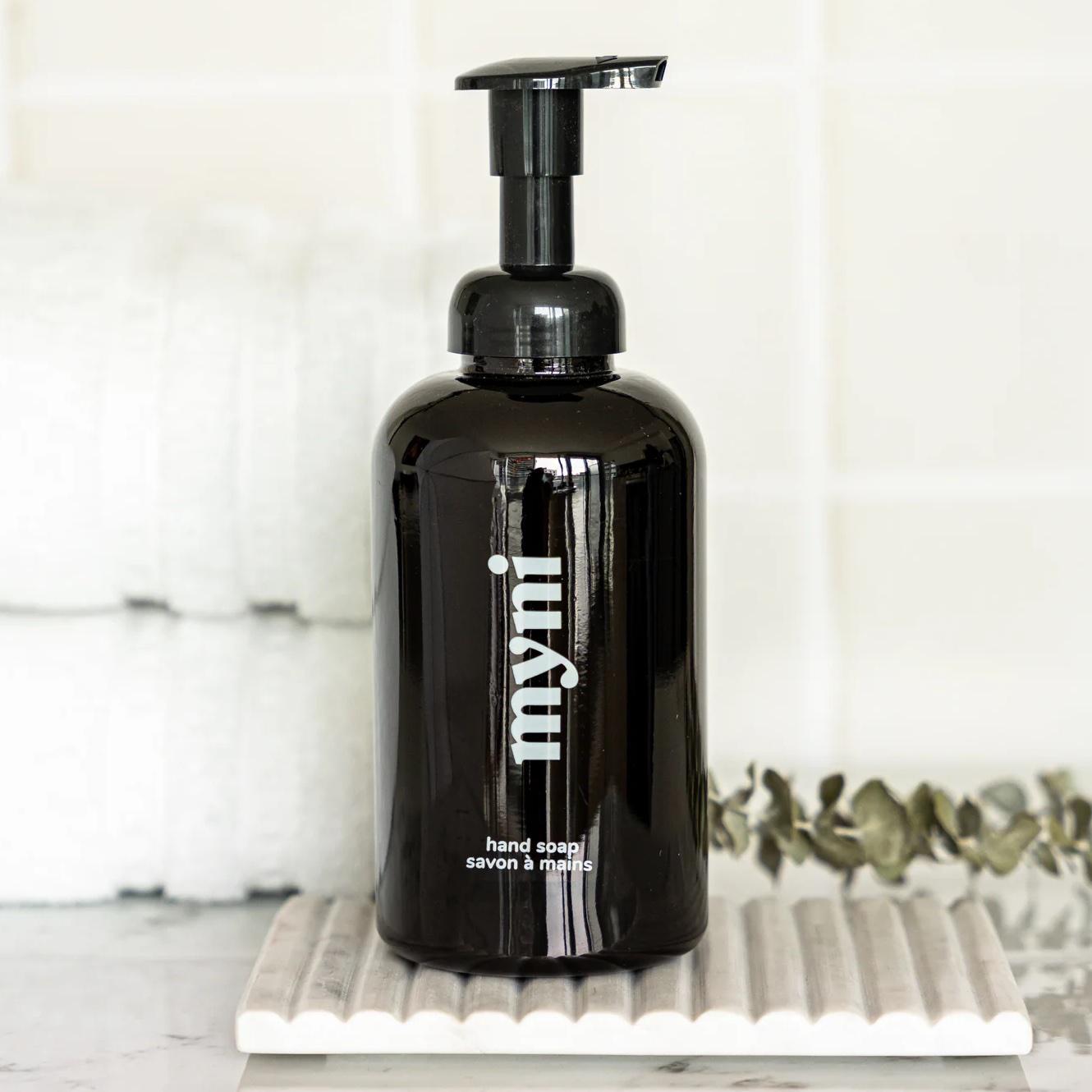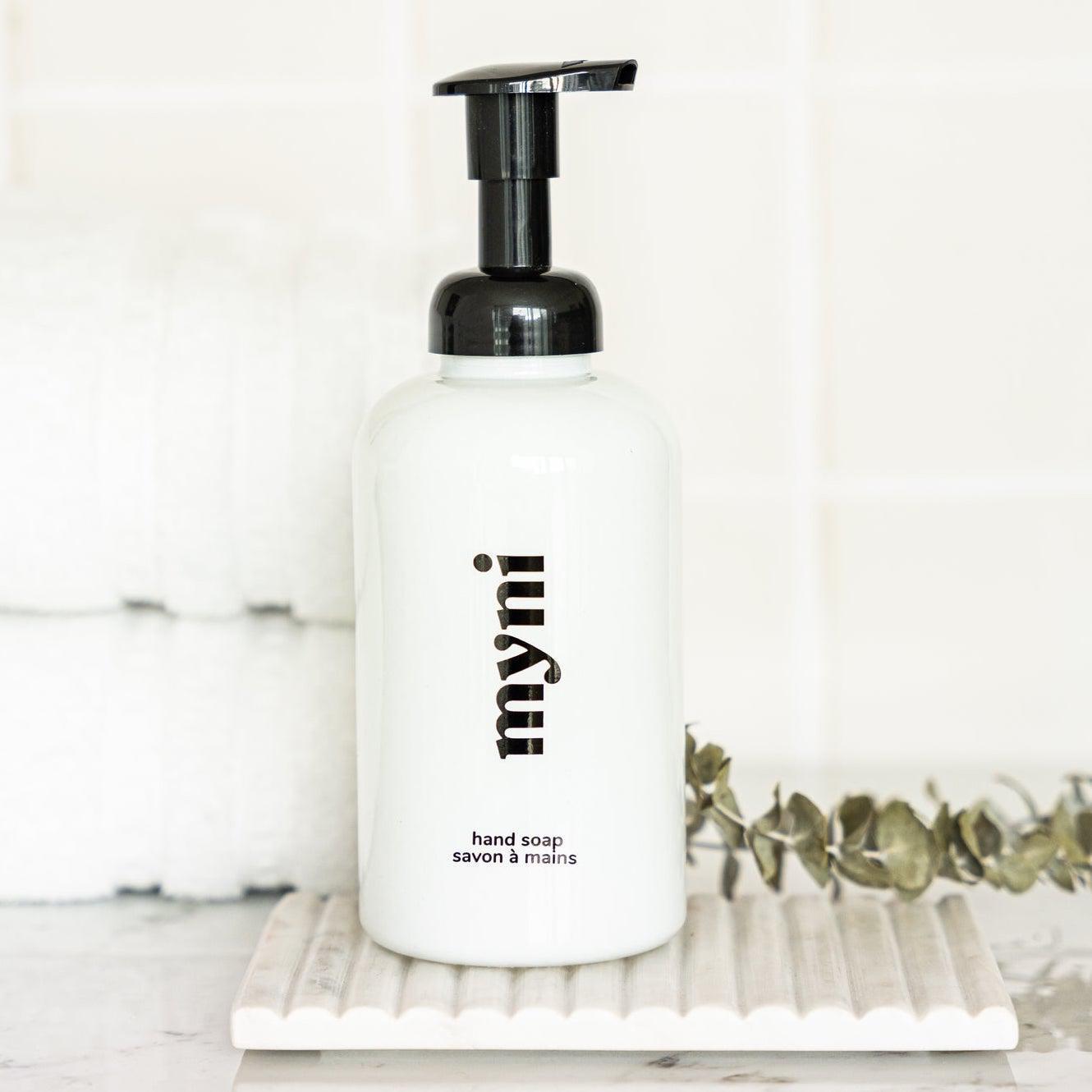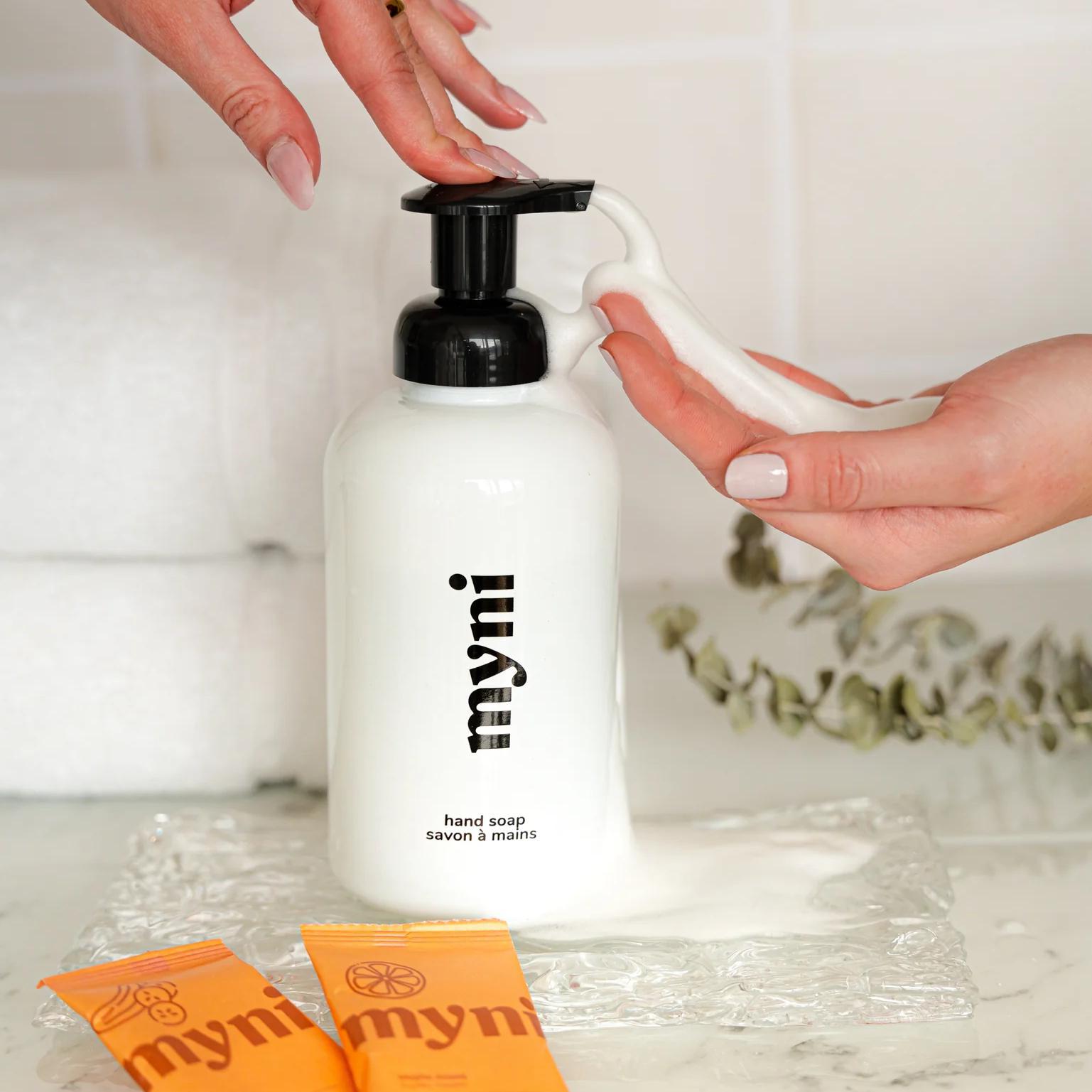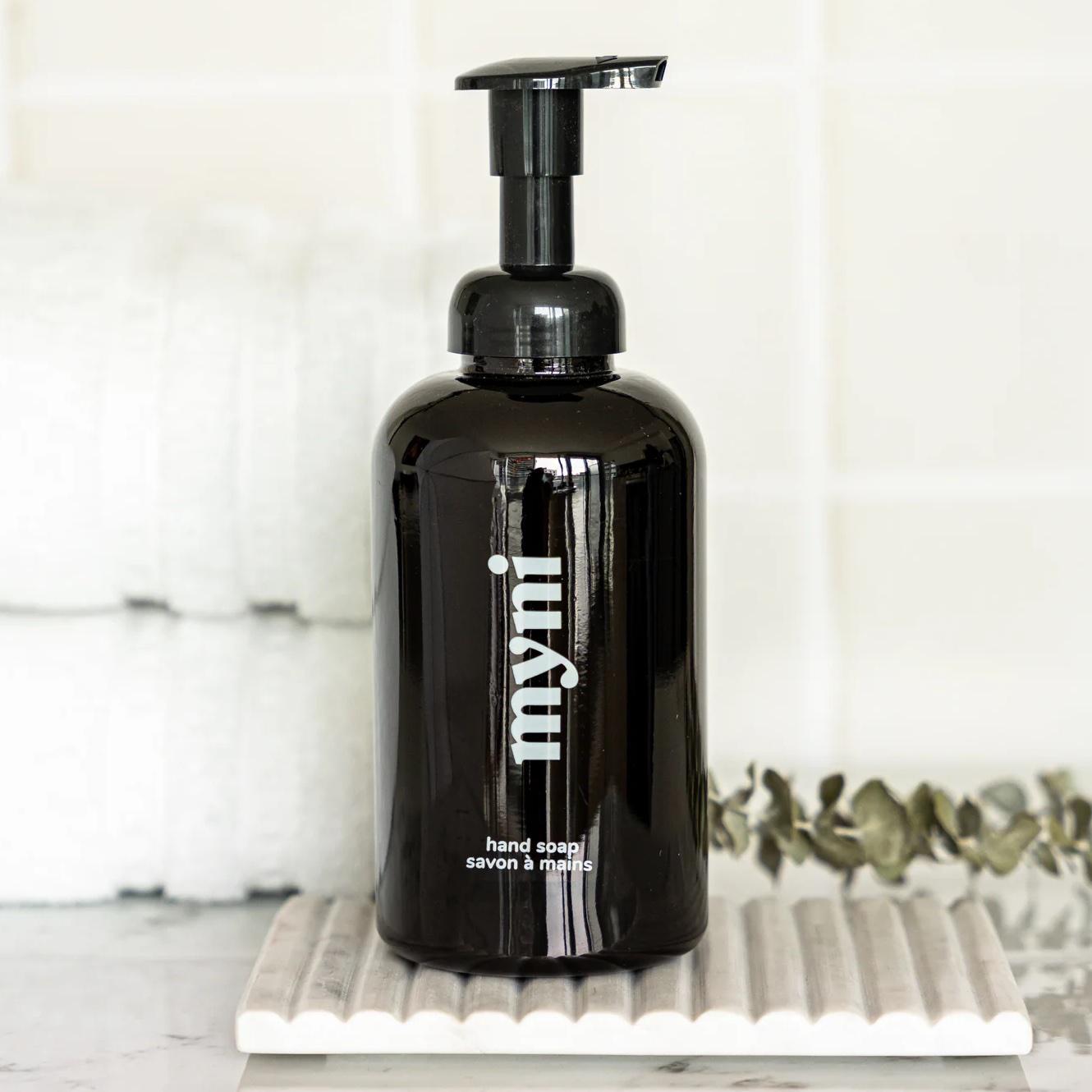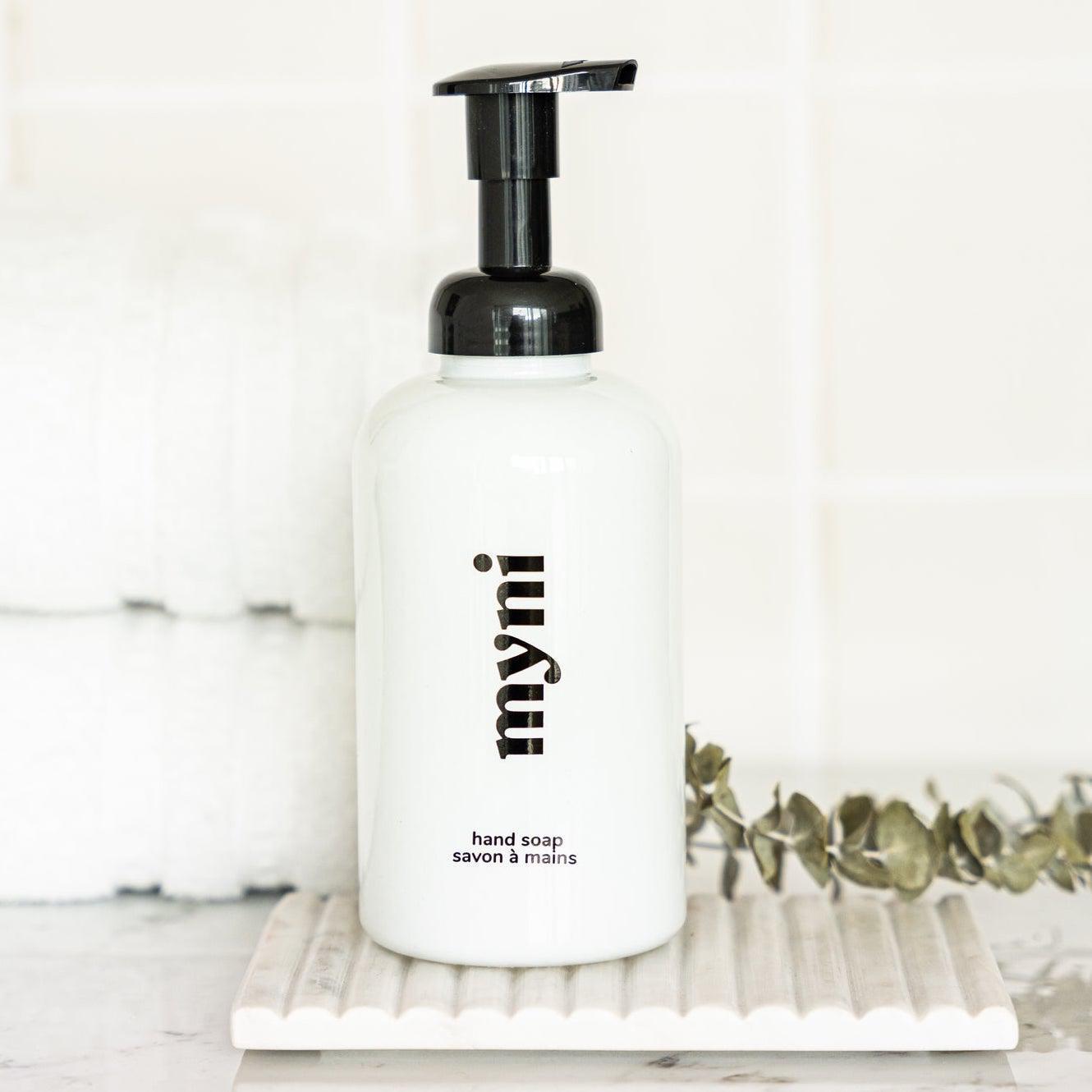 Glass Foaming Hand Soap Bottle
These glass bottles with foaming pump are the perfect size to use with Myni hand soap tablets. These bottles are made in Canada and the sprayer is made from recycled plastic.

Just add a hand soap tablet to the bottle, top up with water and it turns into a gentle foaming hand soap.
Directions for use:
Place one of the soap refill tab in the bottle.
Add 500 mL of water (warm works best).
Replace pump and wait for the tabs to dissolve.
With the pump securely closed you may swirl the bottle to aid in the mixing.
500 ml Bottle
Made in Quebec 🇨🇦