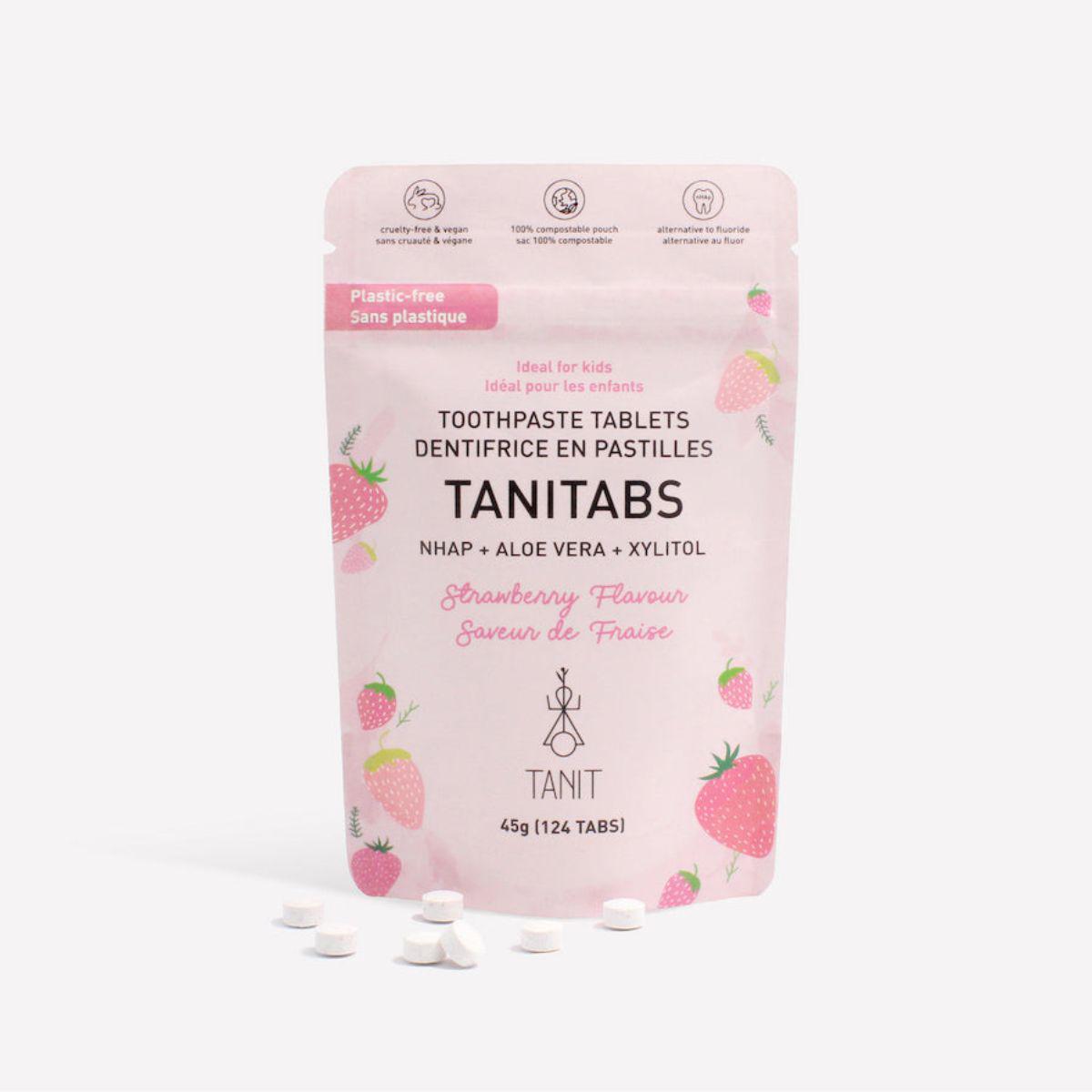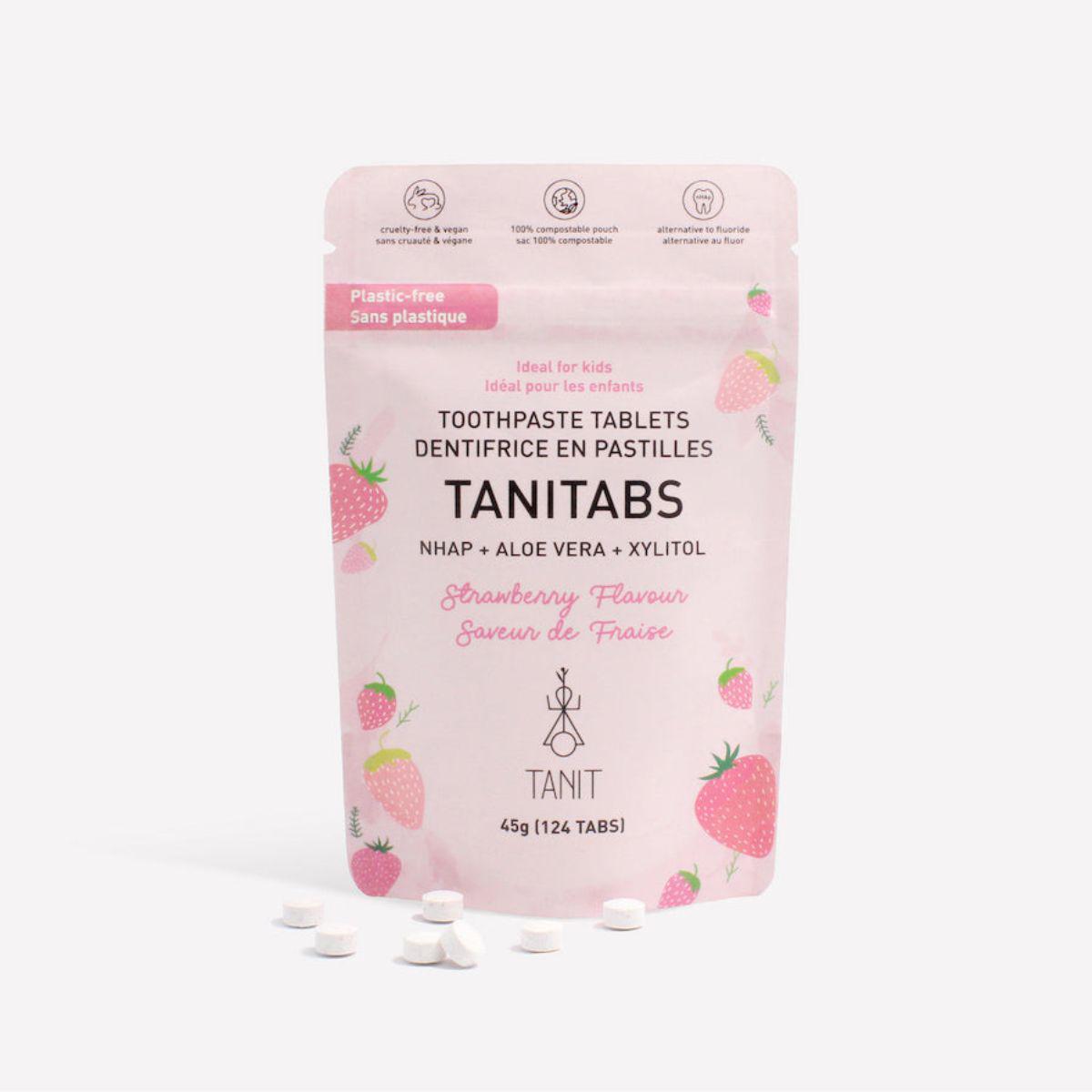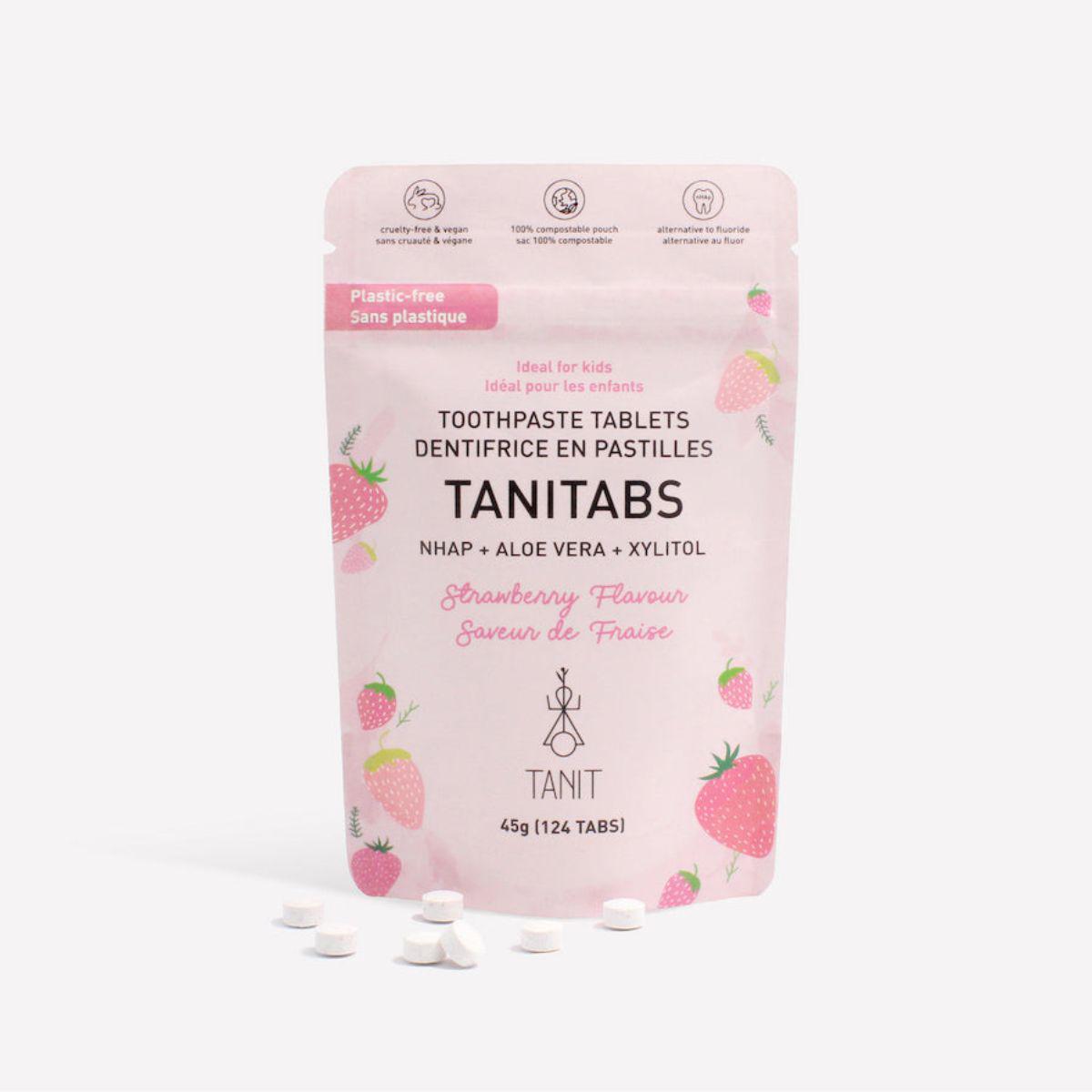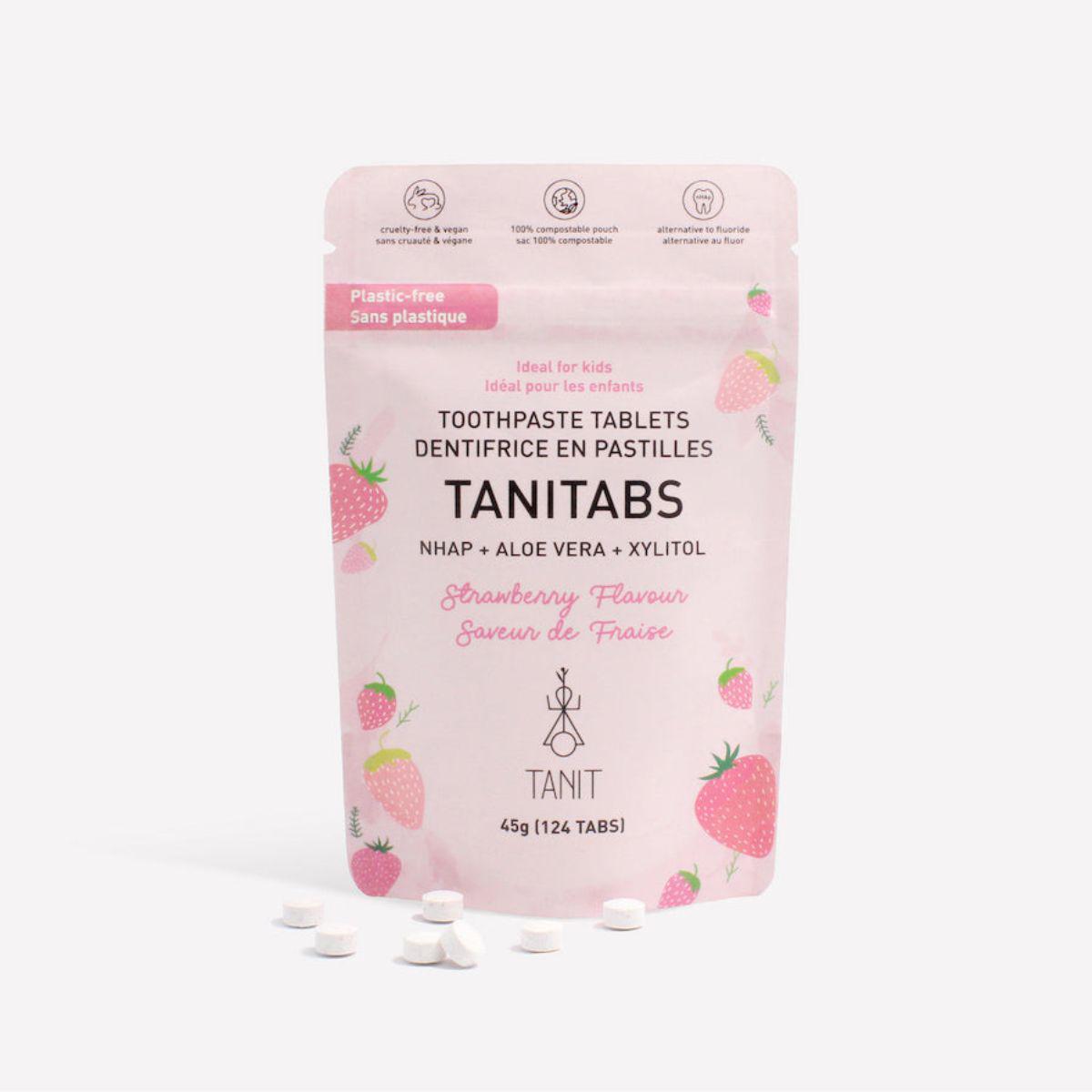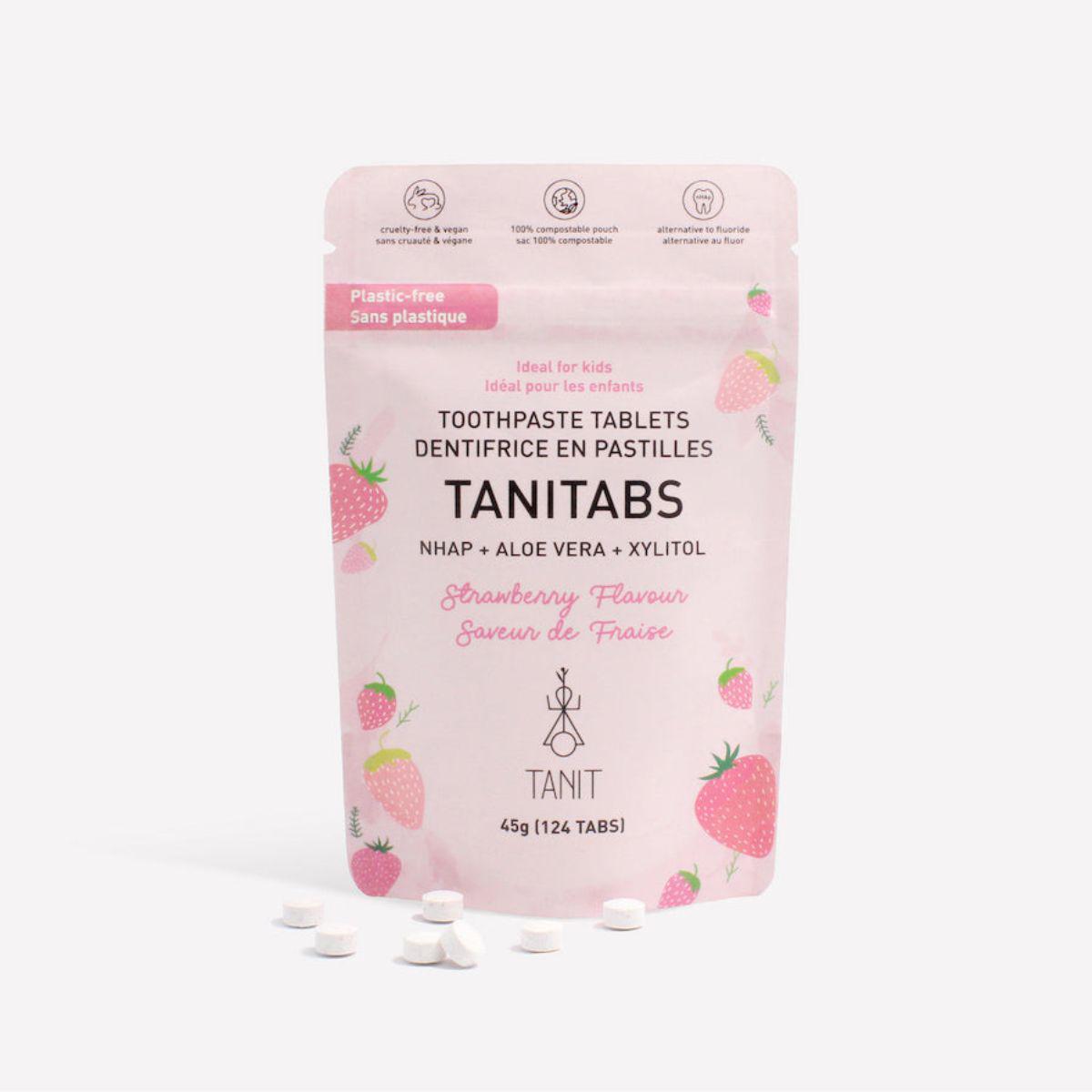 Toothpaste Tabs | Strawberry
Strawberry TANITABS are made with Aloe Vera extract,Coconut oil and Tea Tree essential oil. Their anti-inflammatory and anti-bacterial powers help fight against gingivitis, for strong healthy pink gums. The Grapefruit seed extract provides continuous freshness with natural strawberry extracts for amazing taste.
TANITABS are formulated with nano-hydroxyapatite (nHAp), which makes up as much as 97% of our tooth enamel and up to 60% of human bones. NHAp is an ideal and non-toxic alternative to fluoride since it consists of a biocompatible substance that is recognized and accepted by the body. Our nHAp is vegan and not sourced from cow bones.
Ingredients: Xylitol (35%), Calcium carbonate, Kaolin clay, Hydroxyapatite (10%), Sodium cocoyl isethionate, Aloe barbadensis (Aloe Vera) leaf juice powder, Zinc citrate, Stevia, Natural flavor, Sodium Bicarbonate, Mentha virdis (Spearmint) extract, Camellia sinensis (Green Tea) extract, Senegalia senegal (Acacia) gum, Melaleuca alternafolia (Tea Tree) leaf oil, Citrus grandis (Grapefruit) seed extract
Made in Quebec 🇨🇦