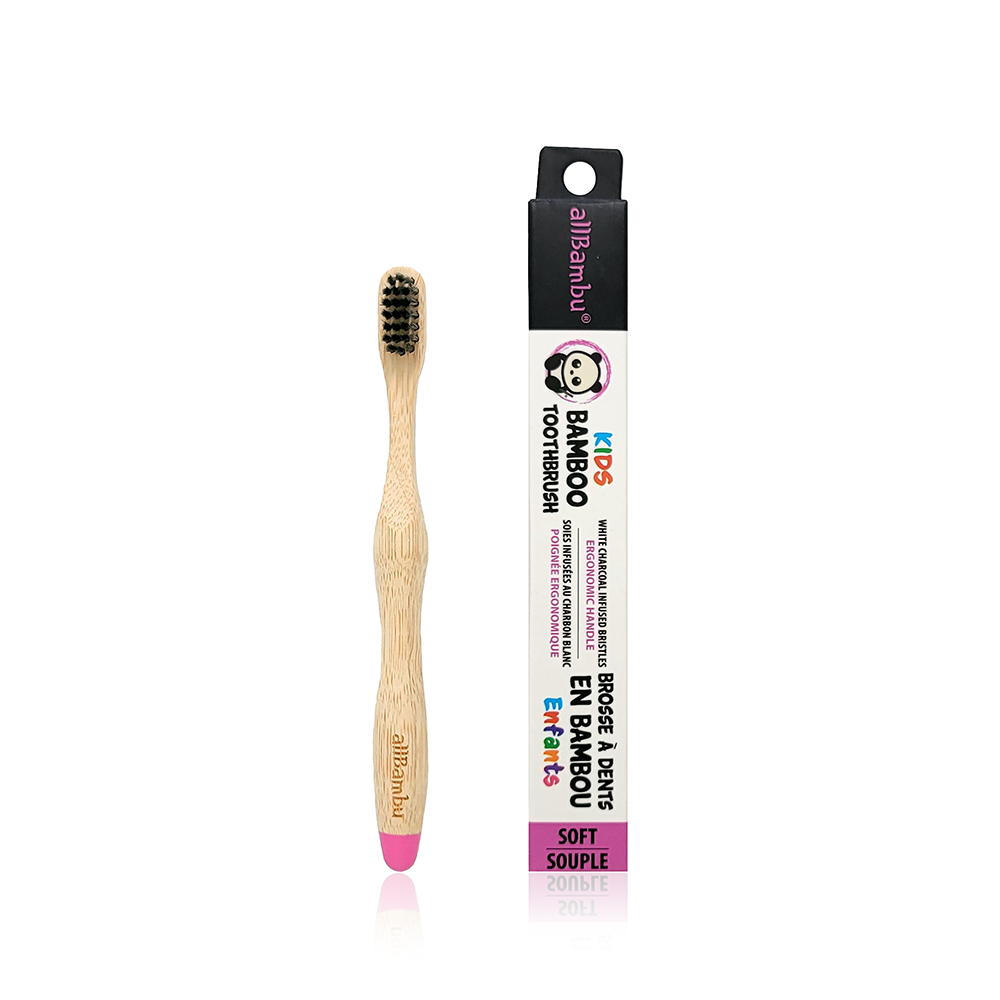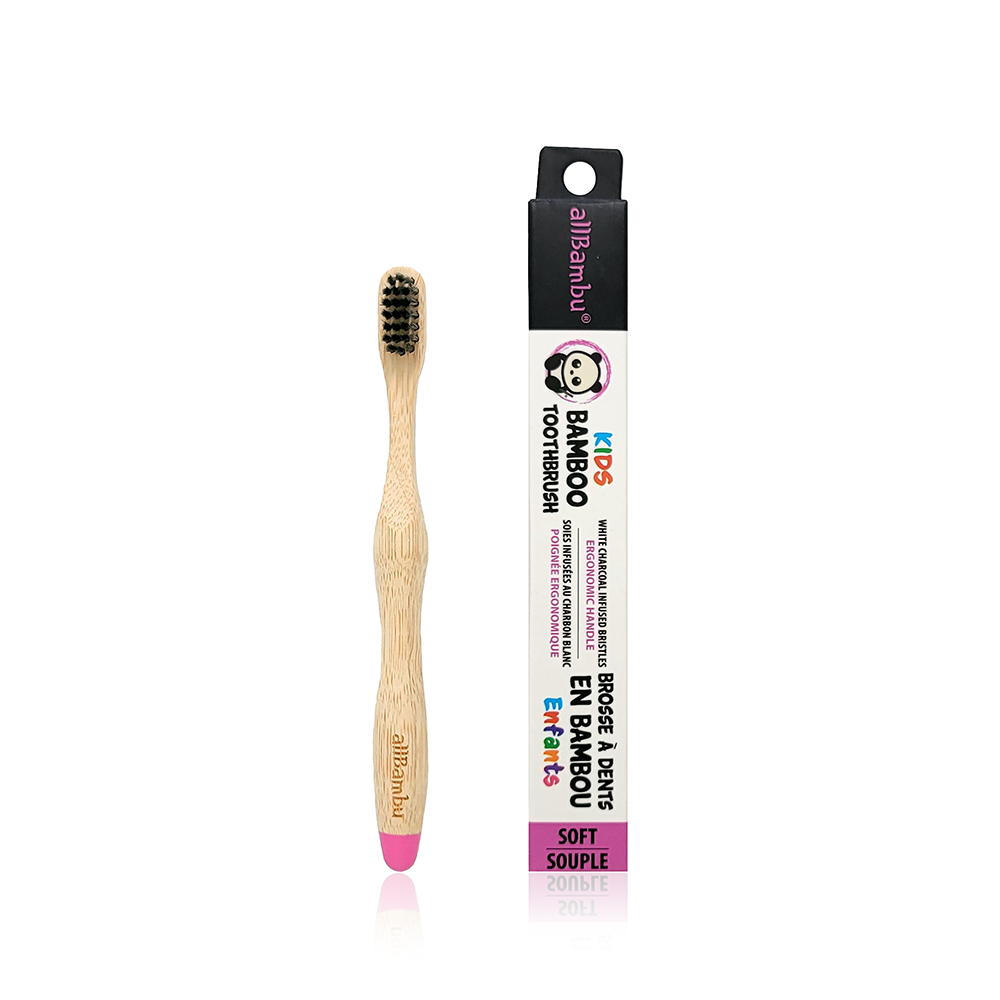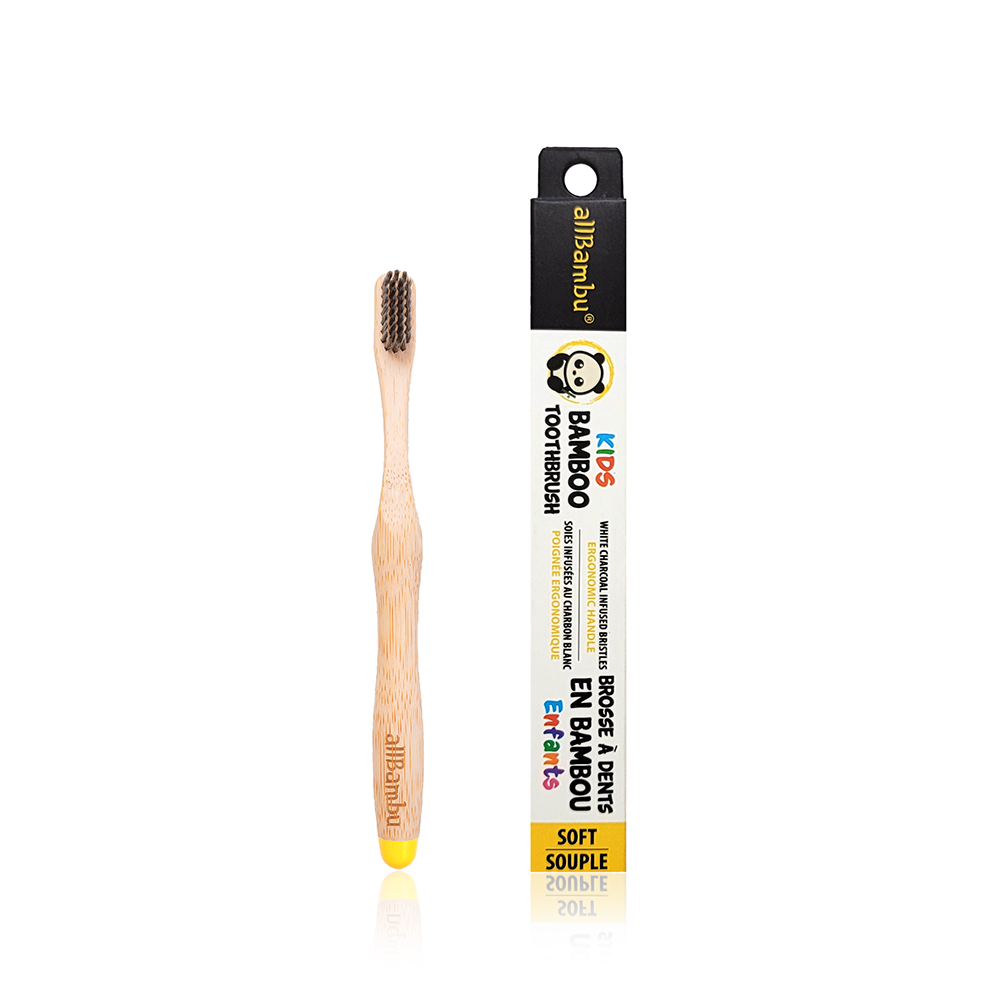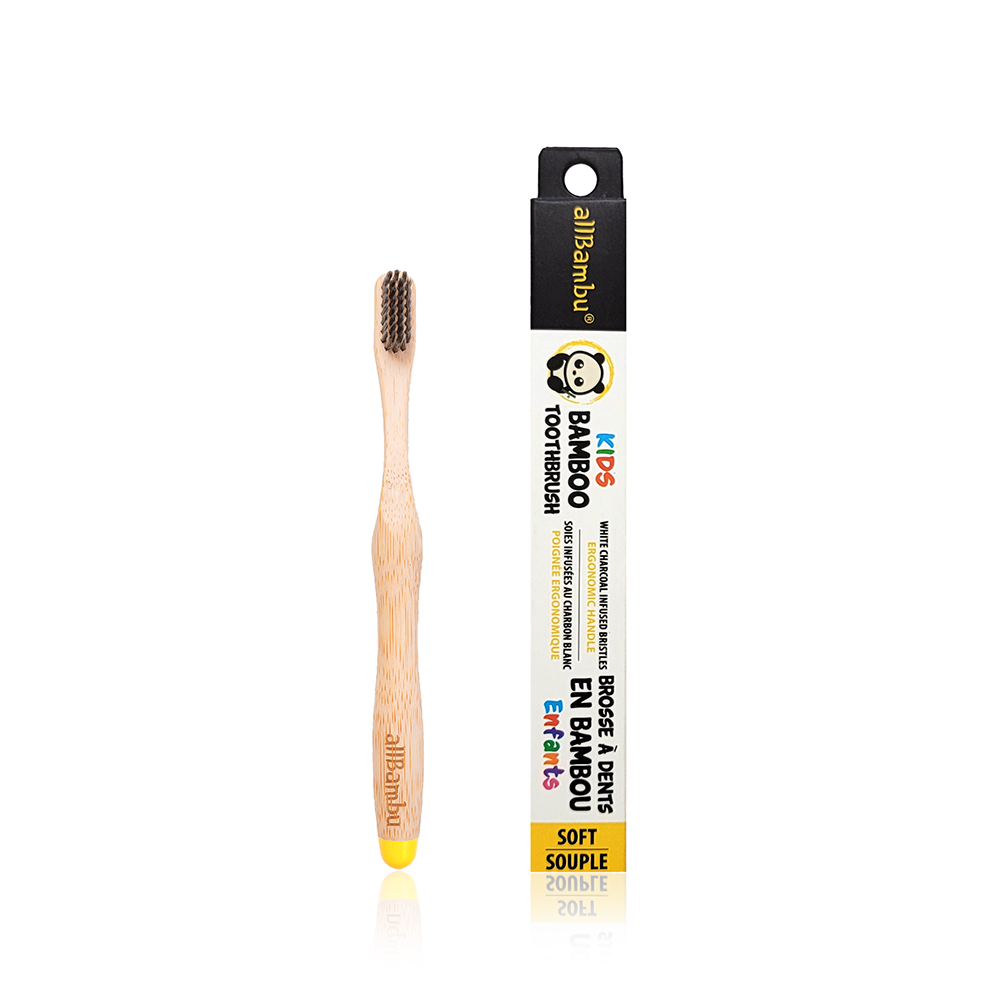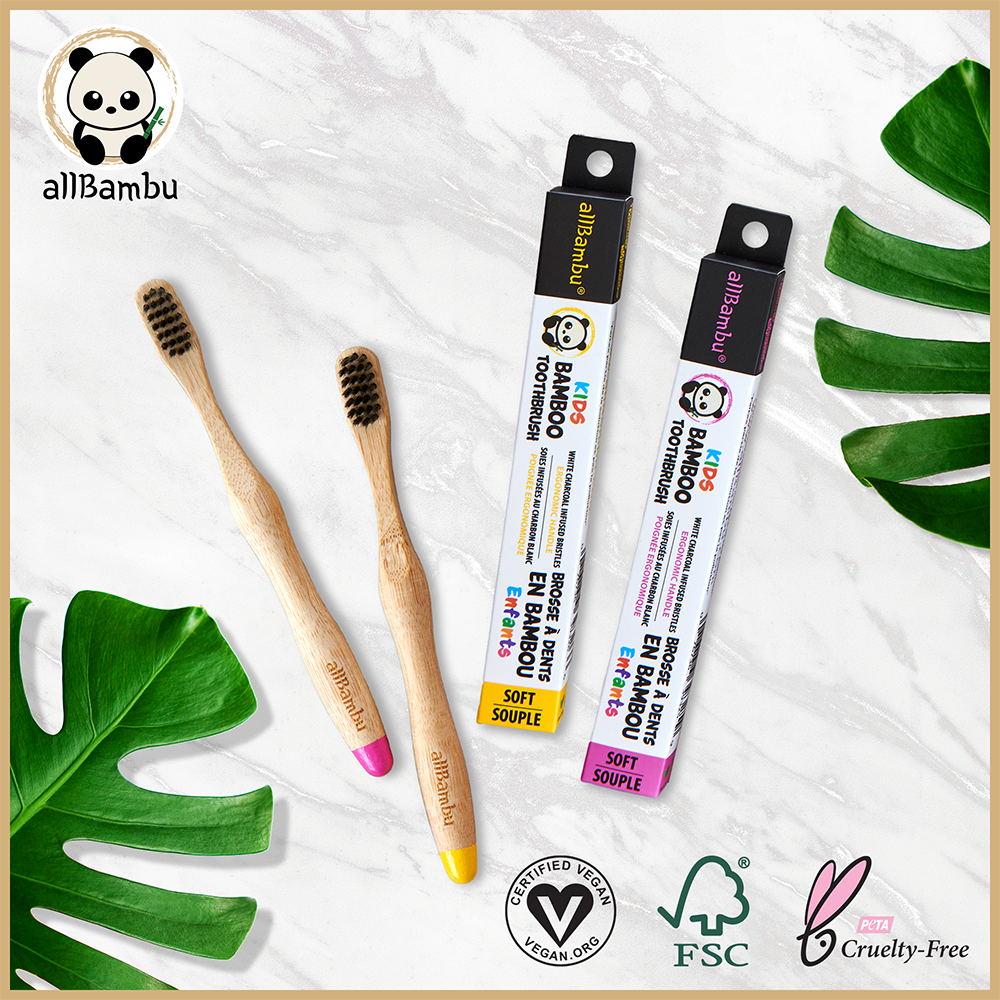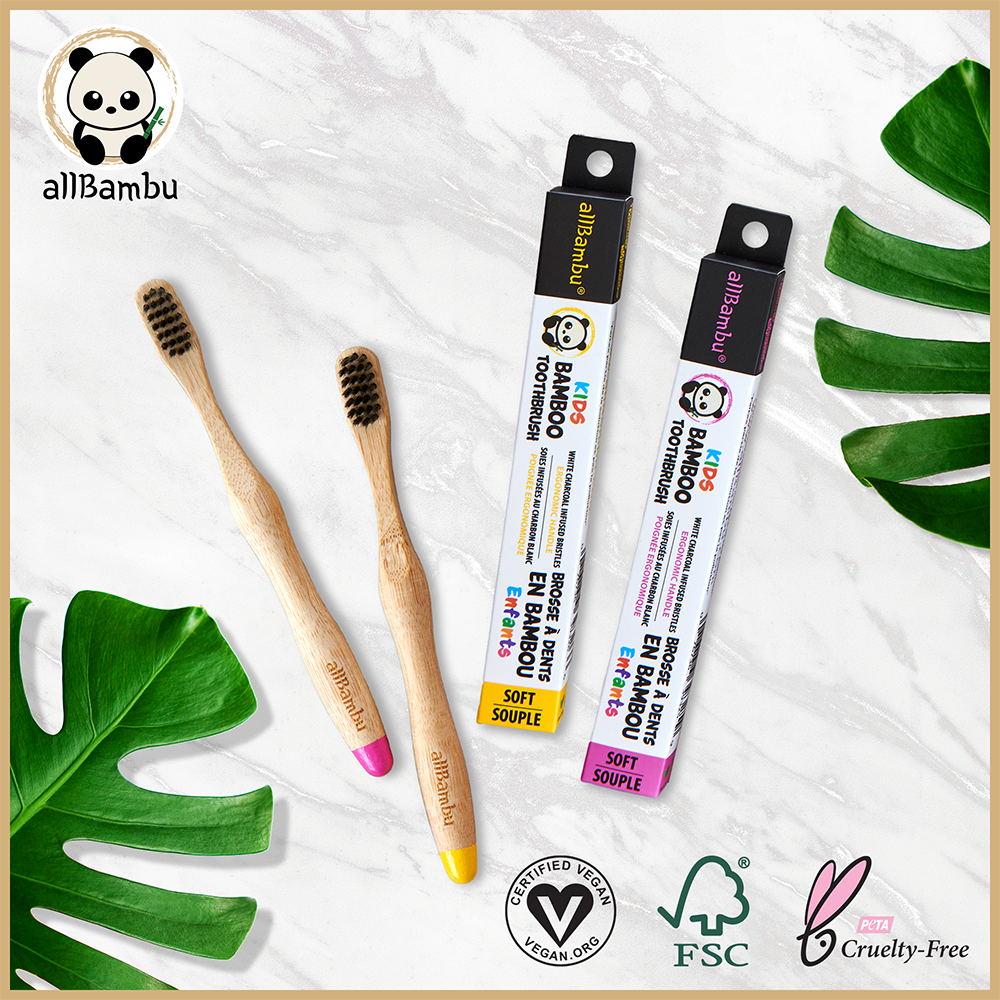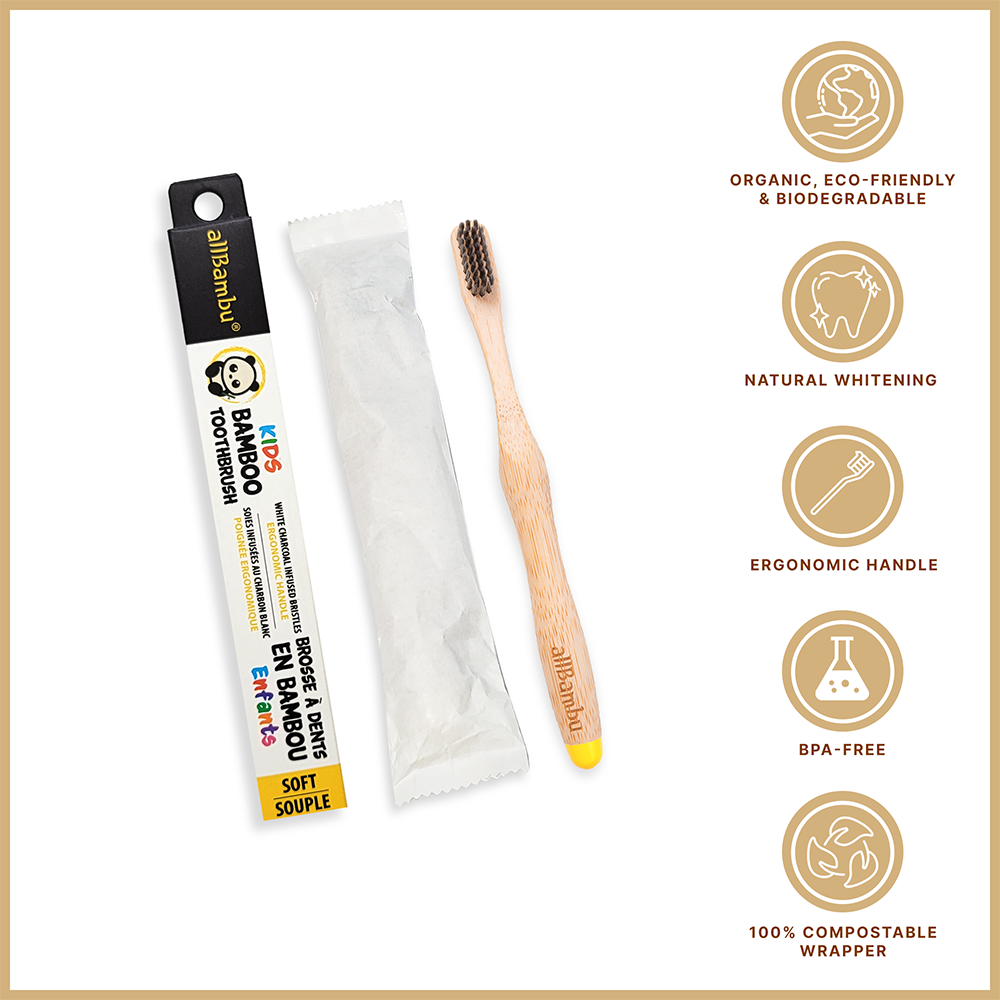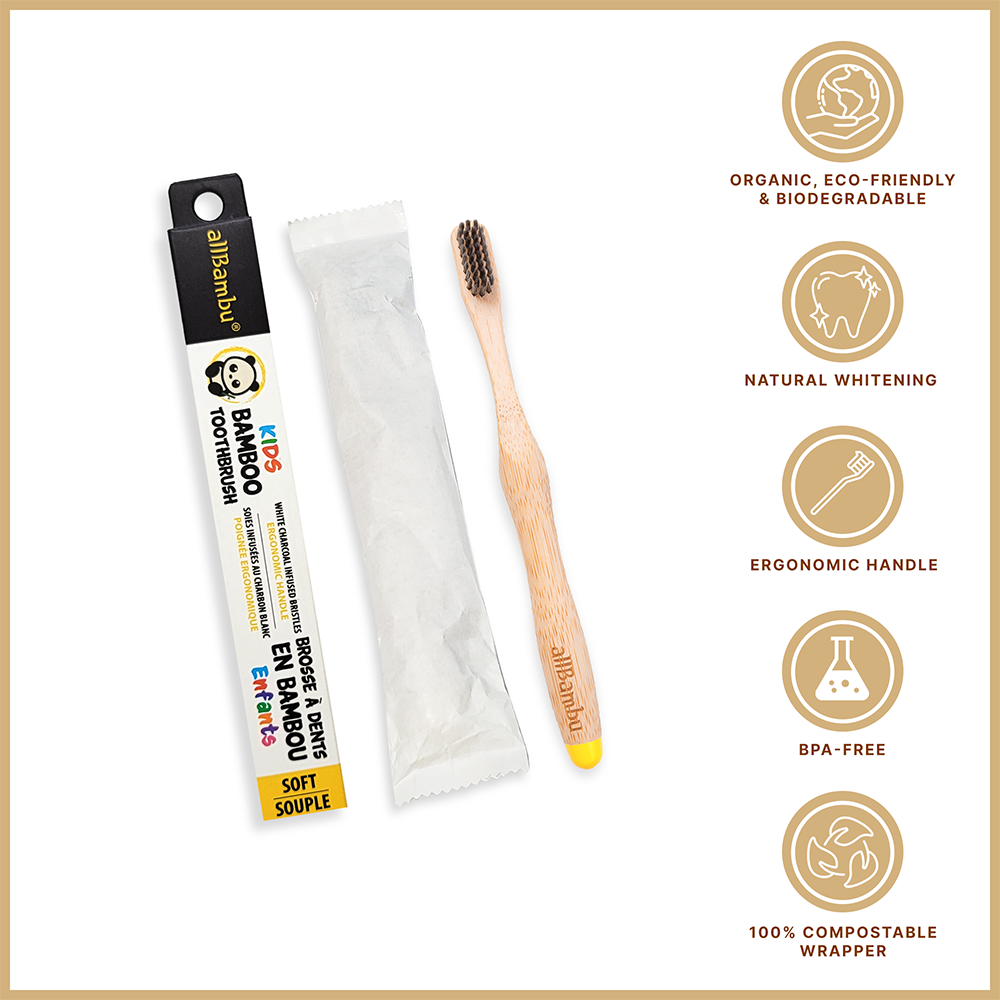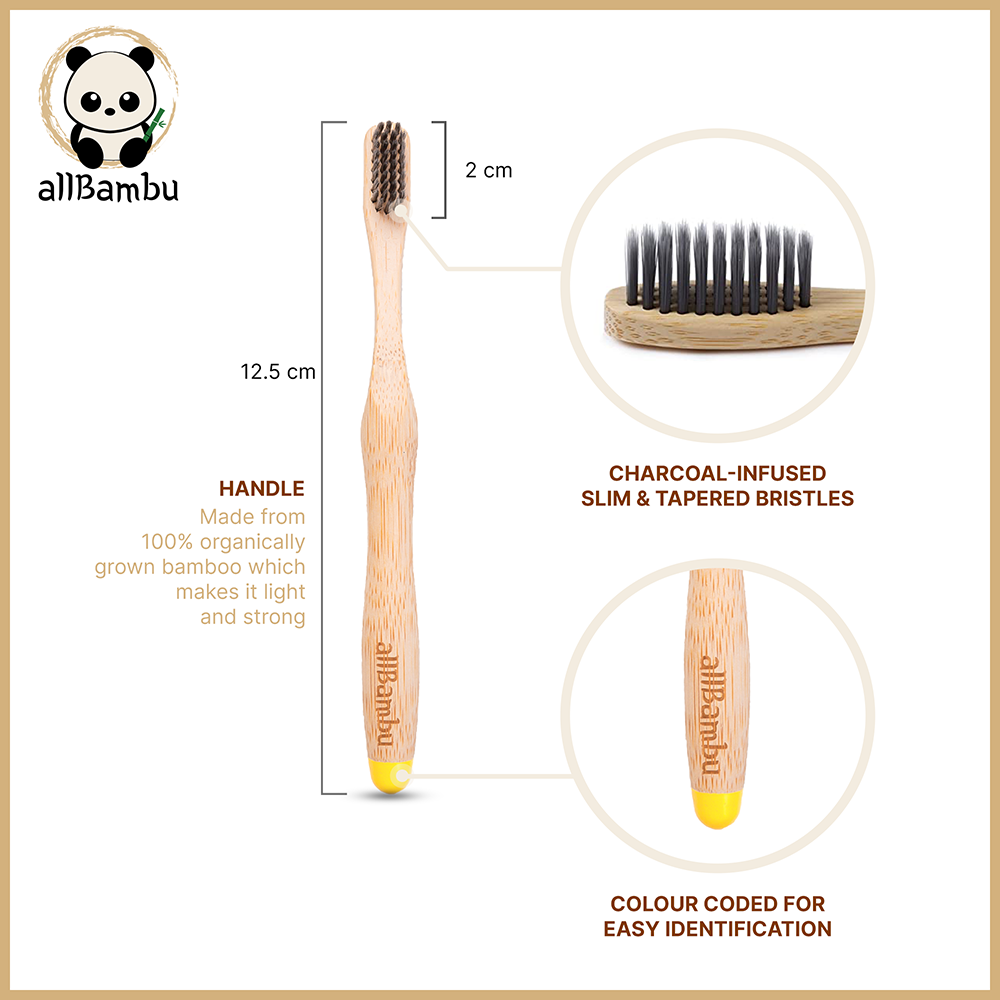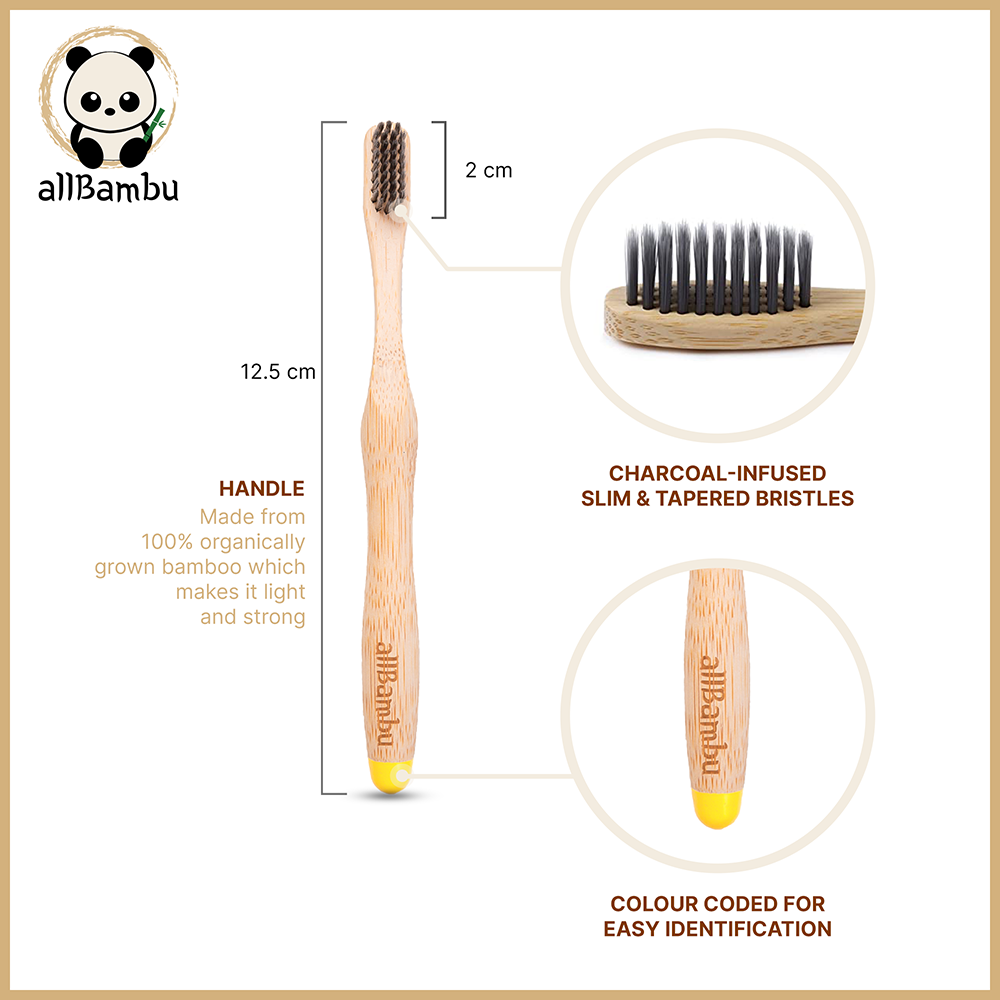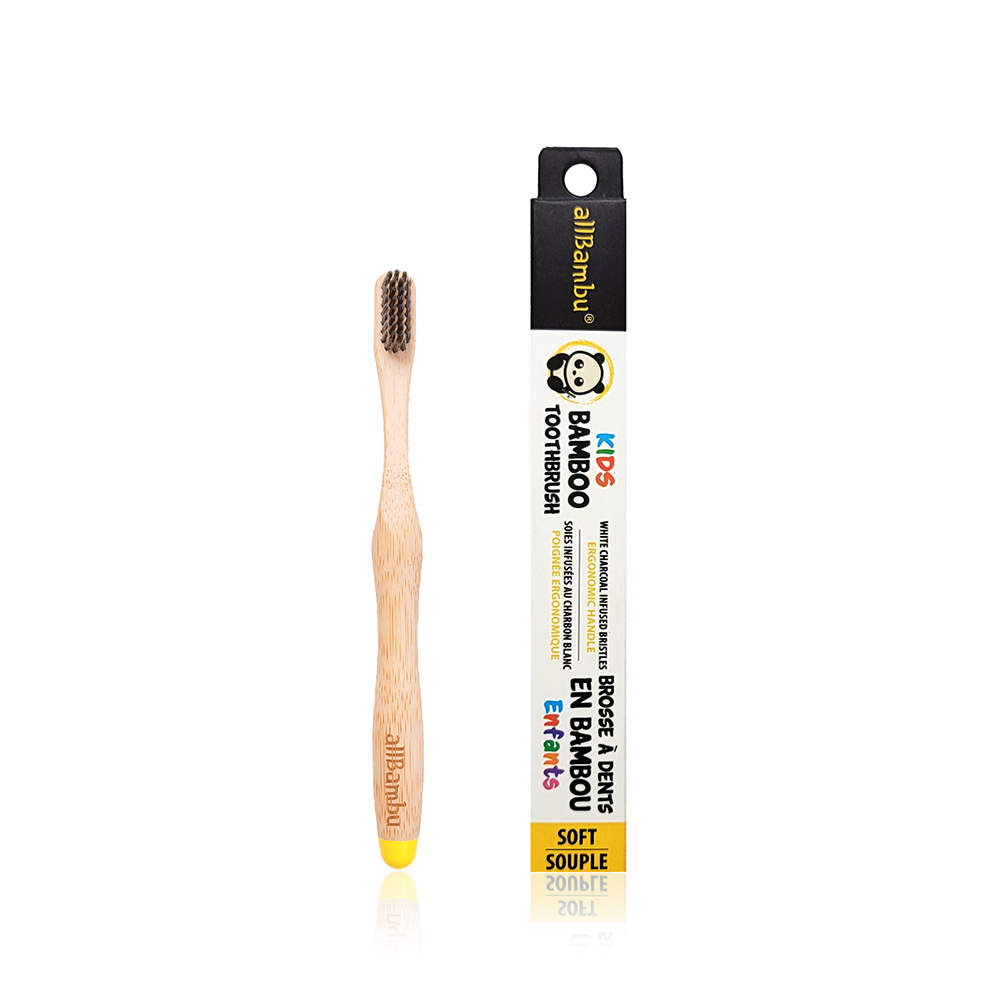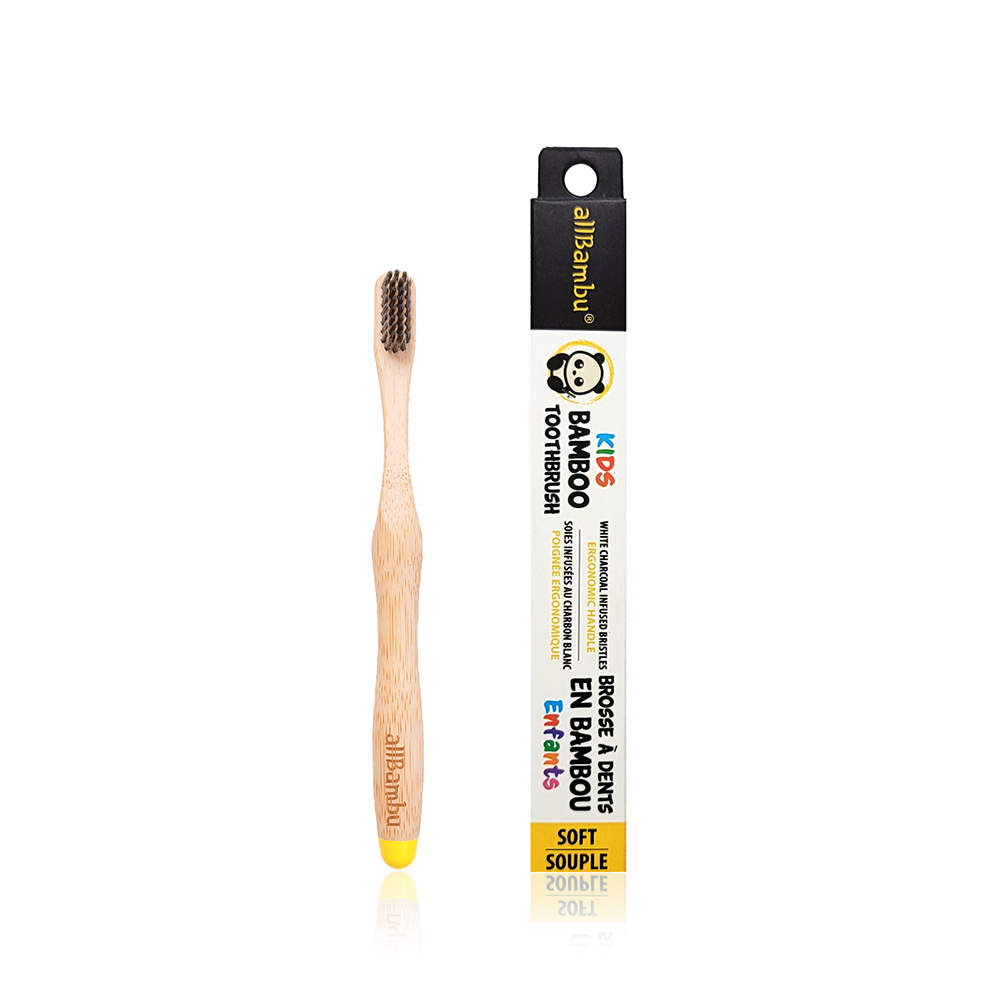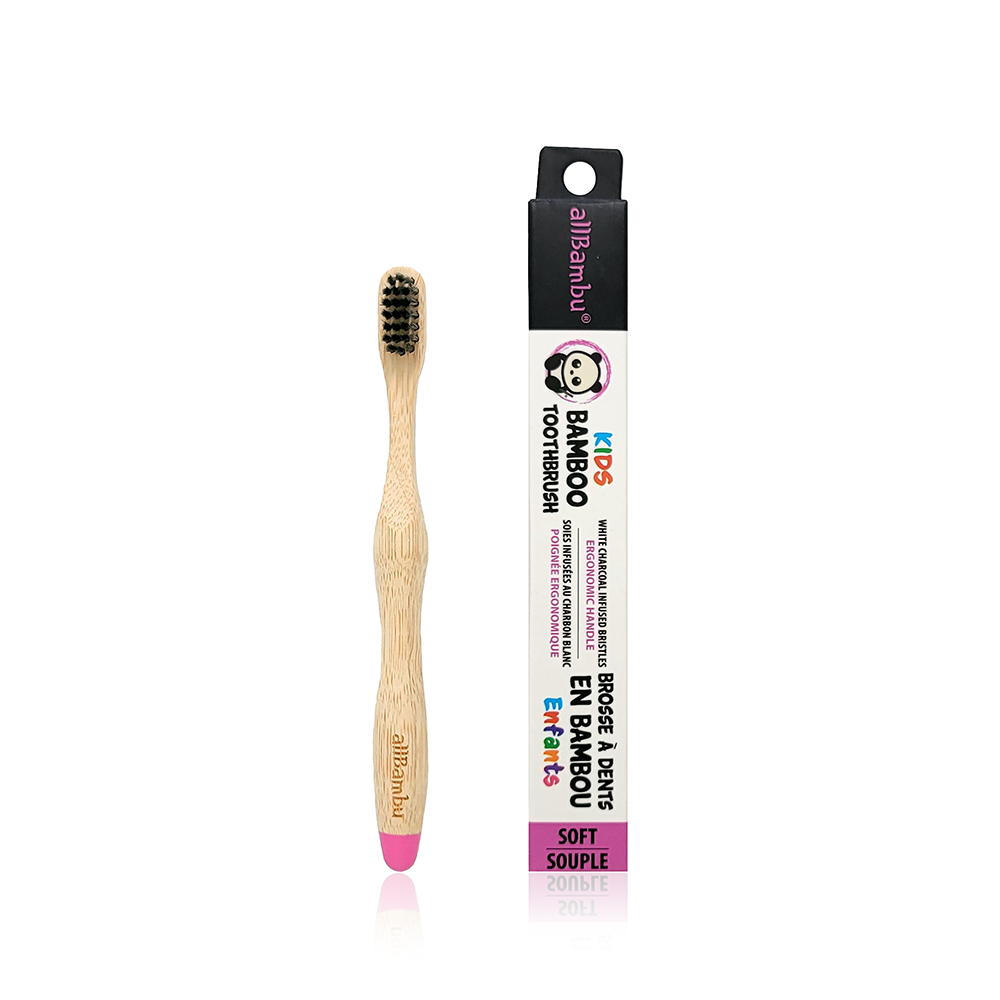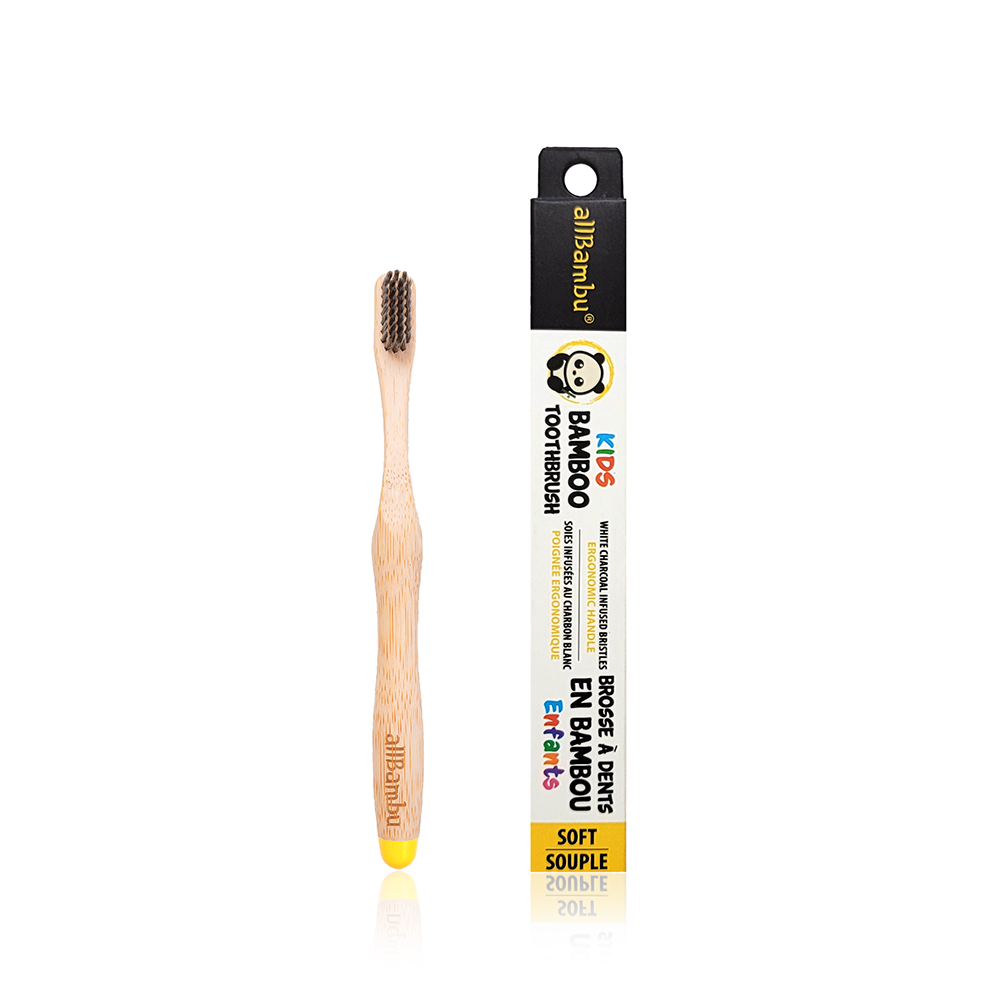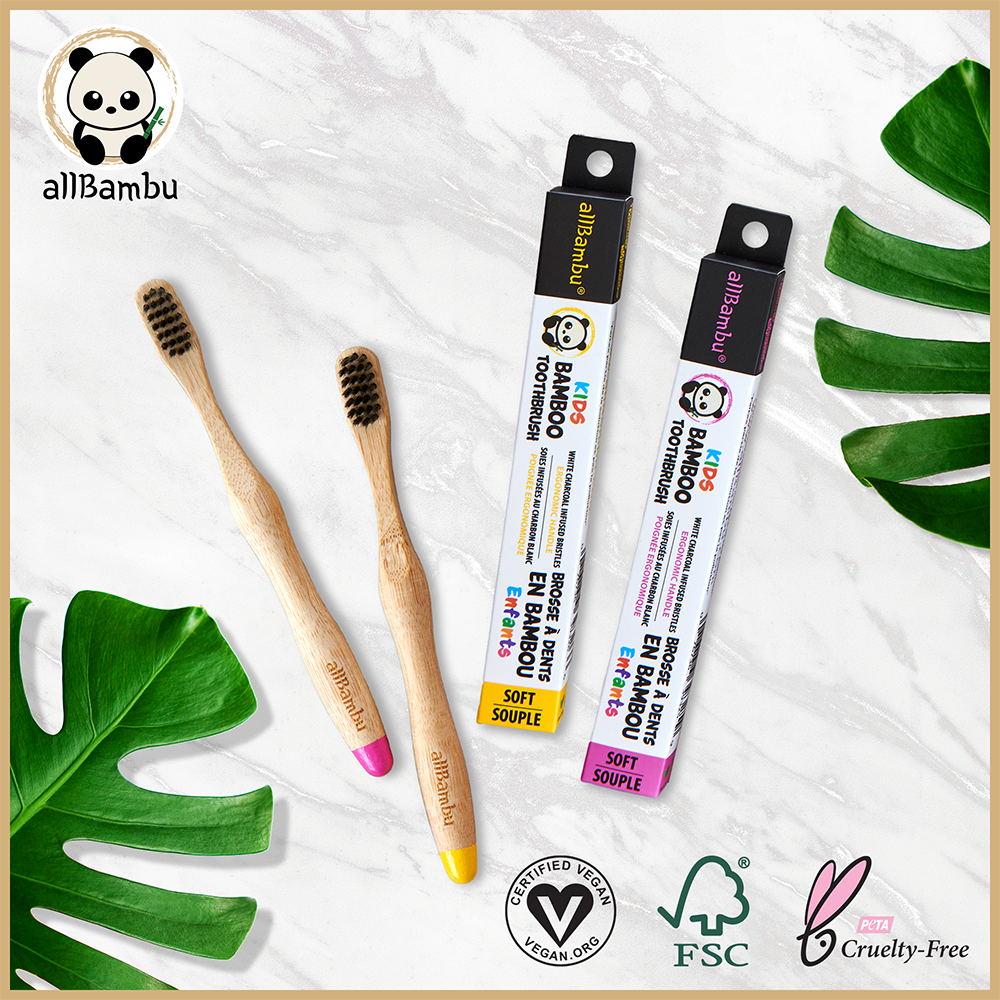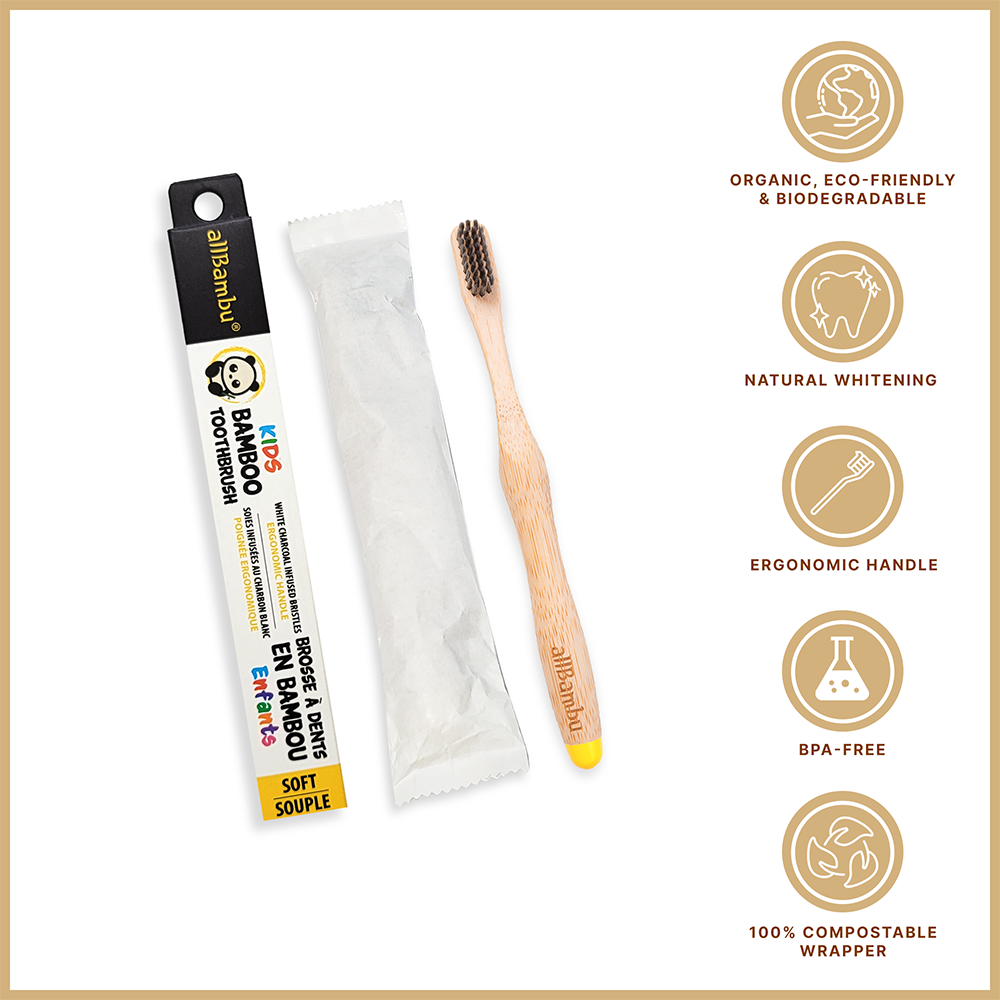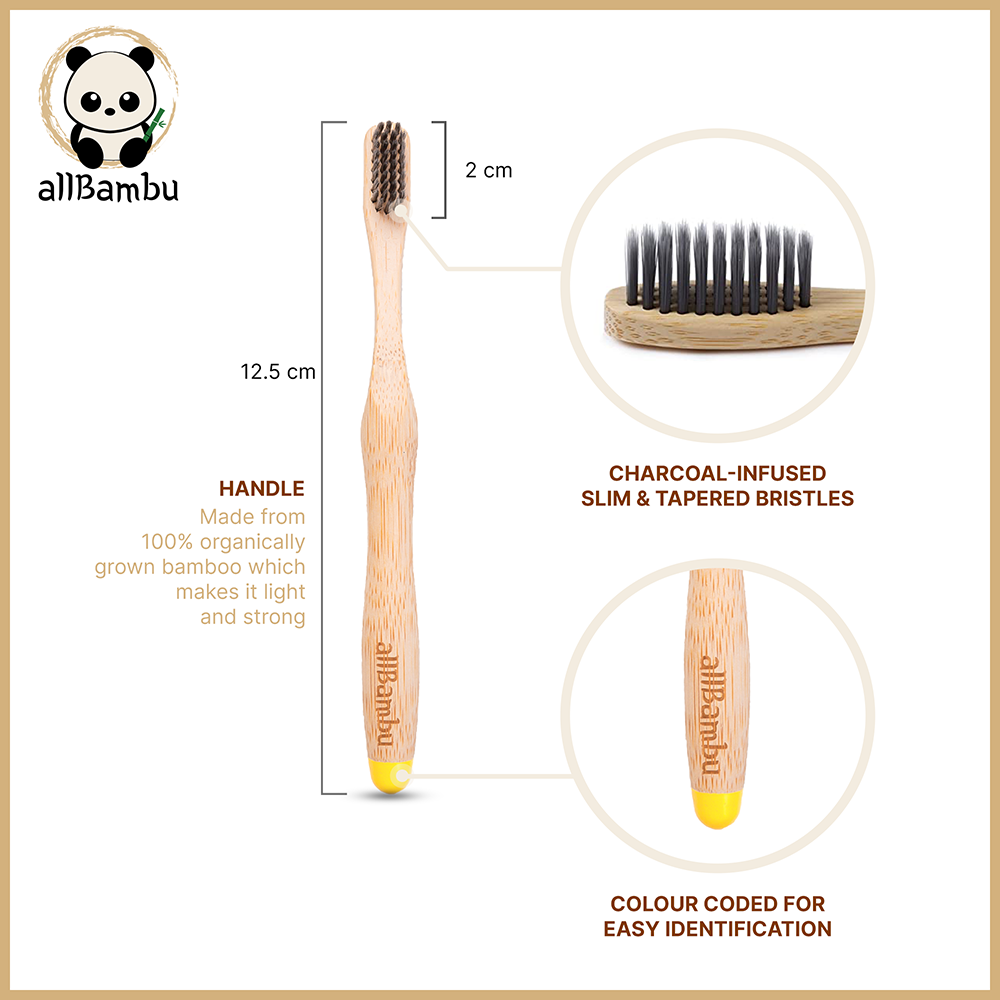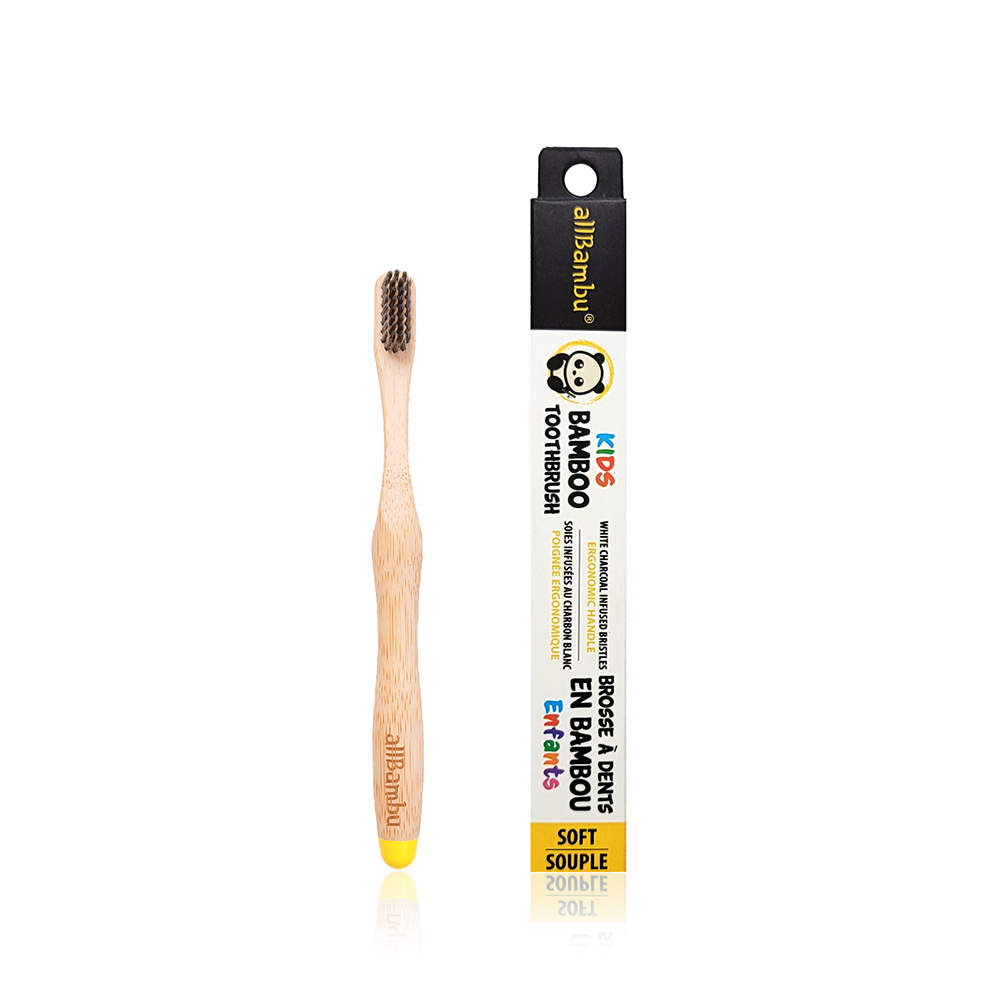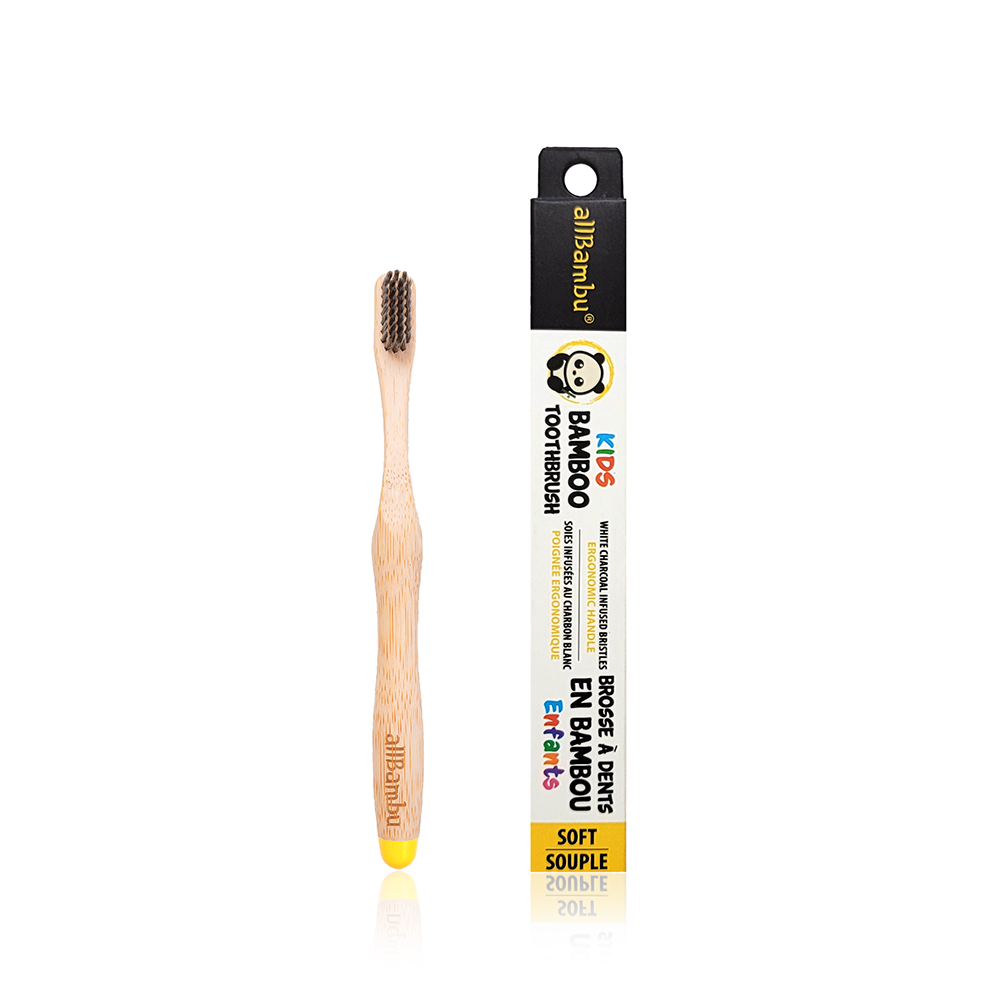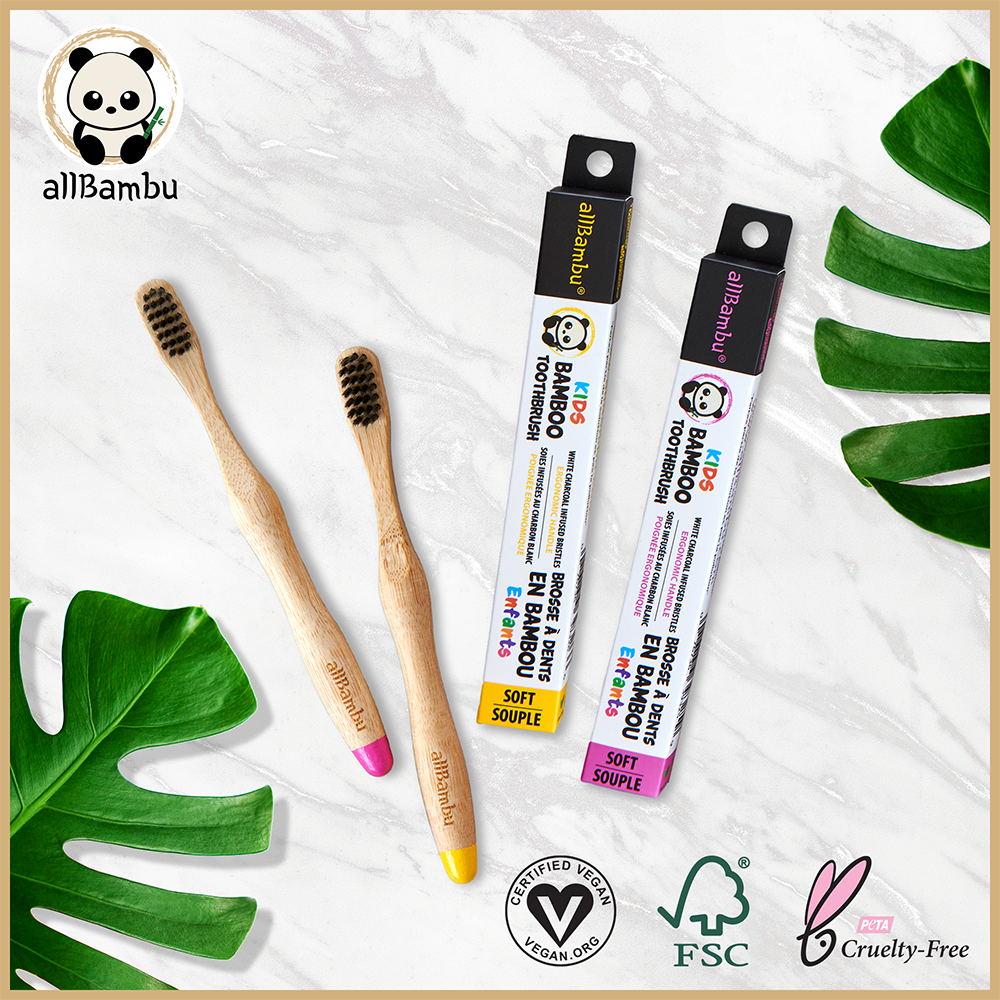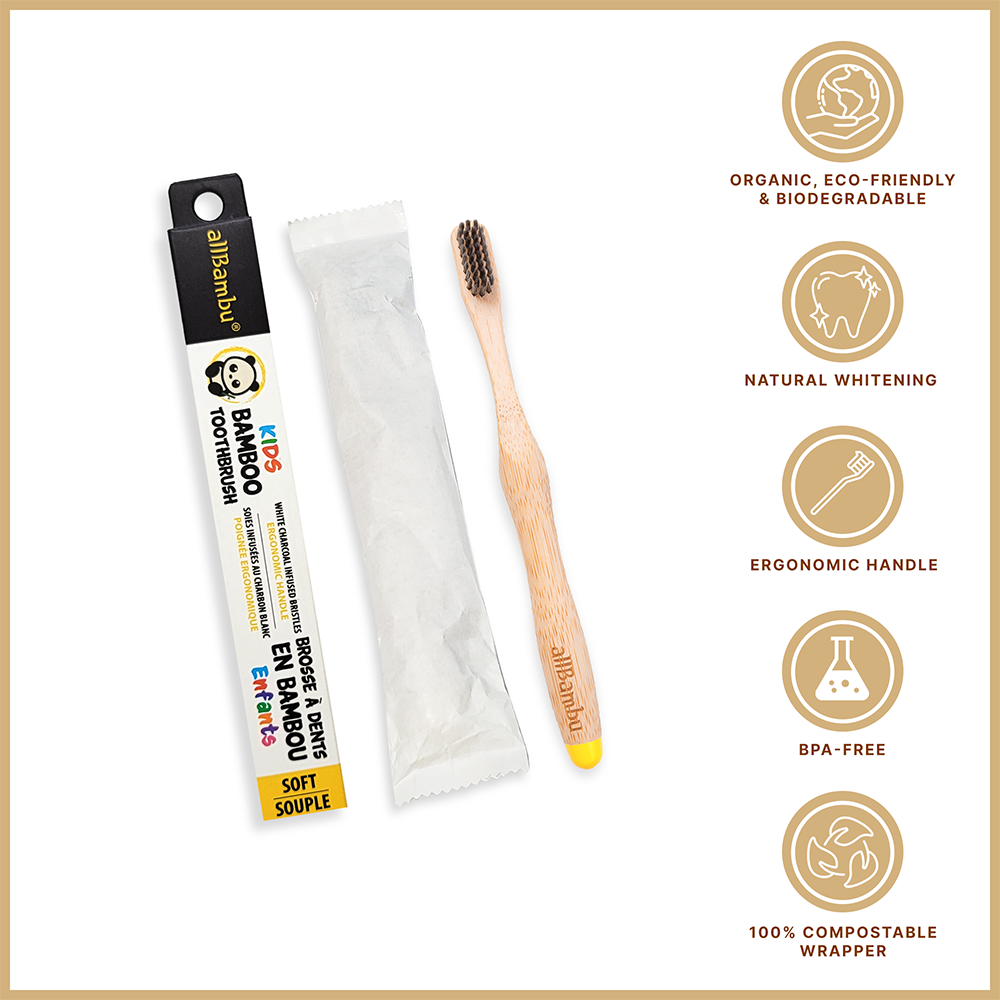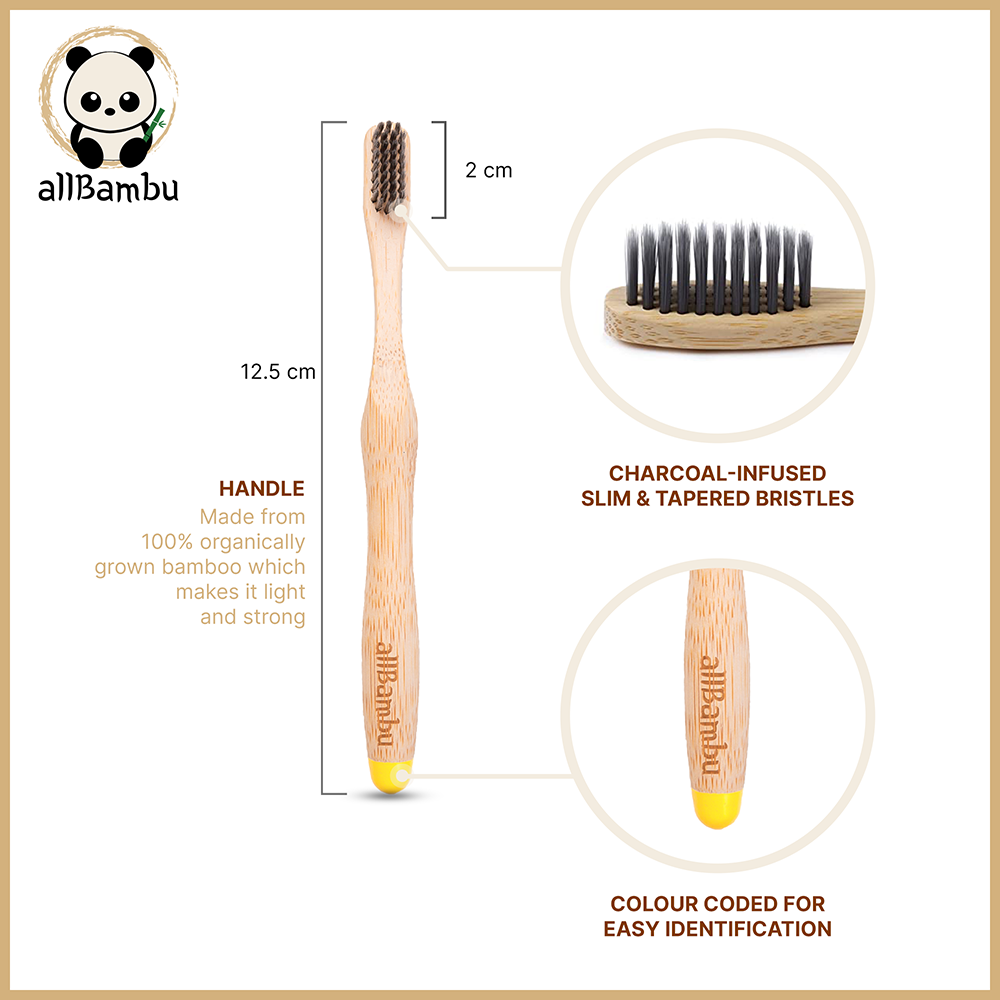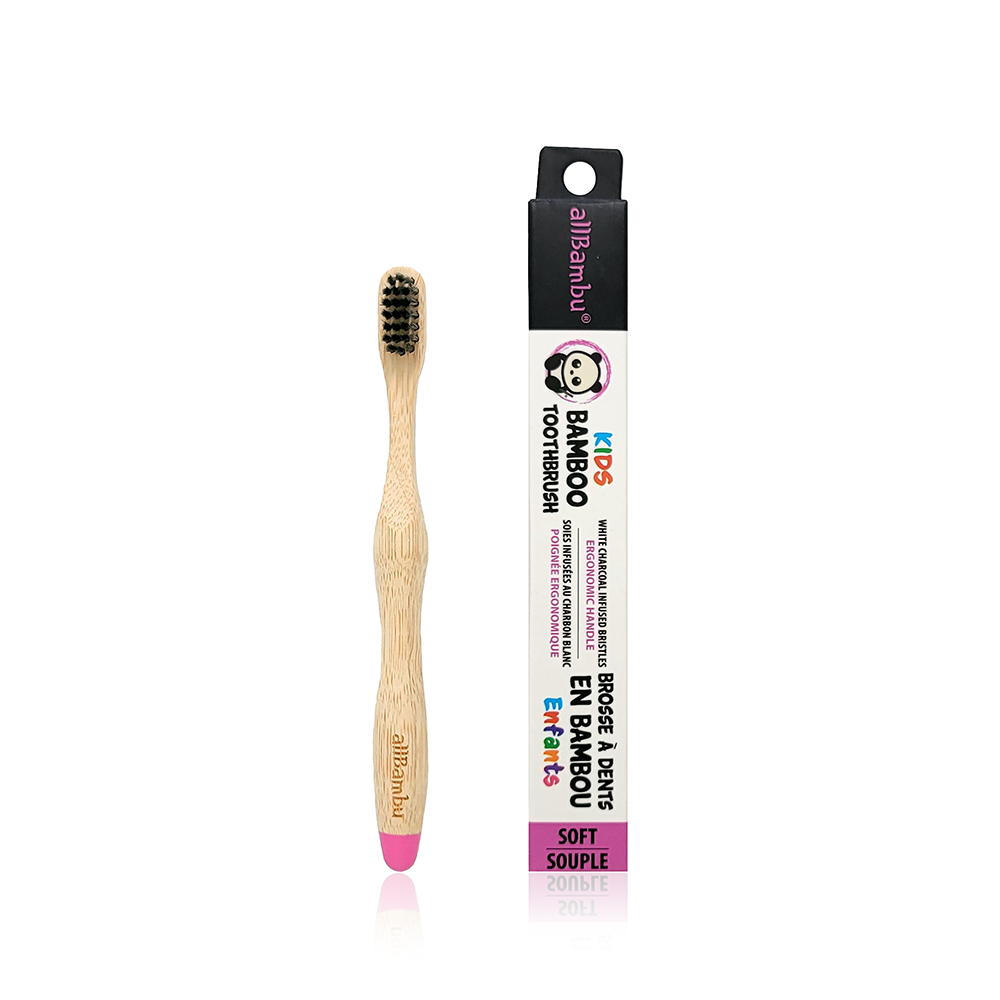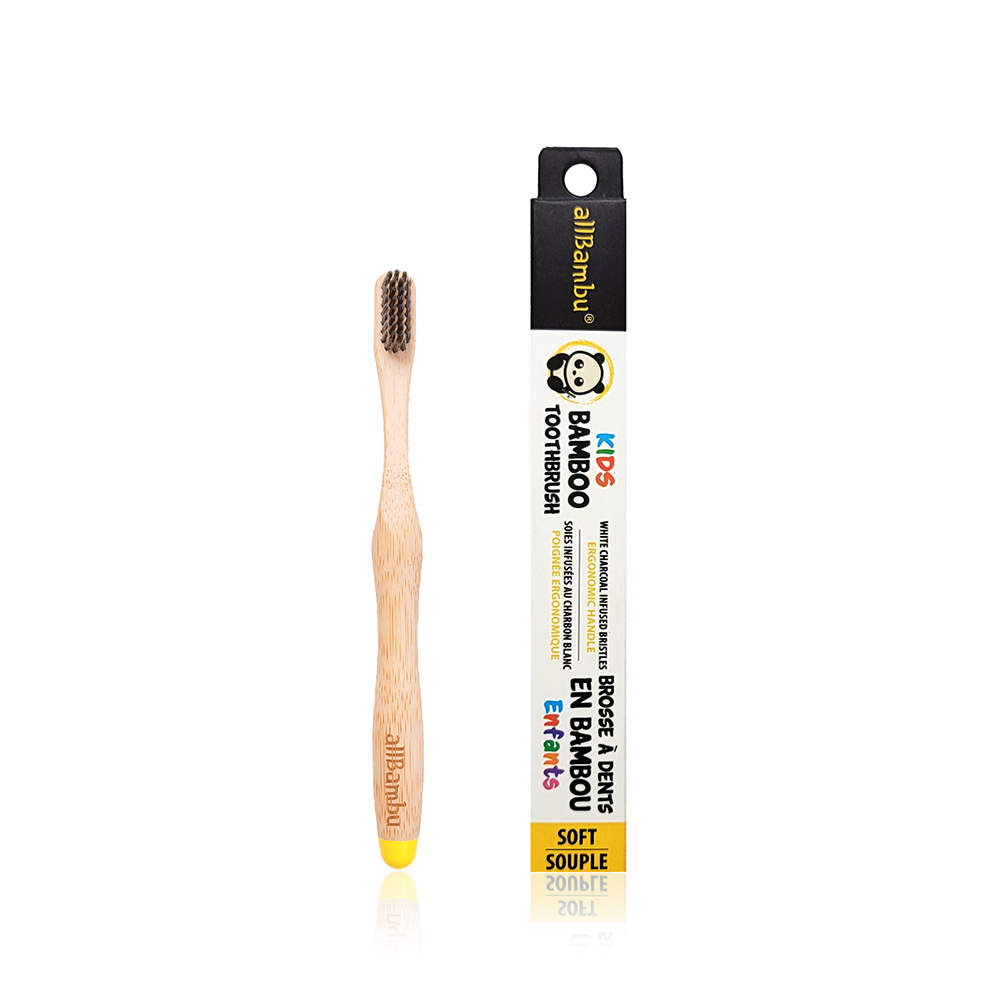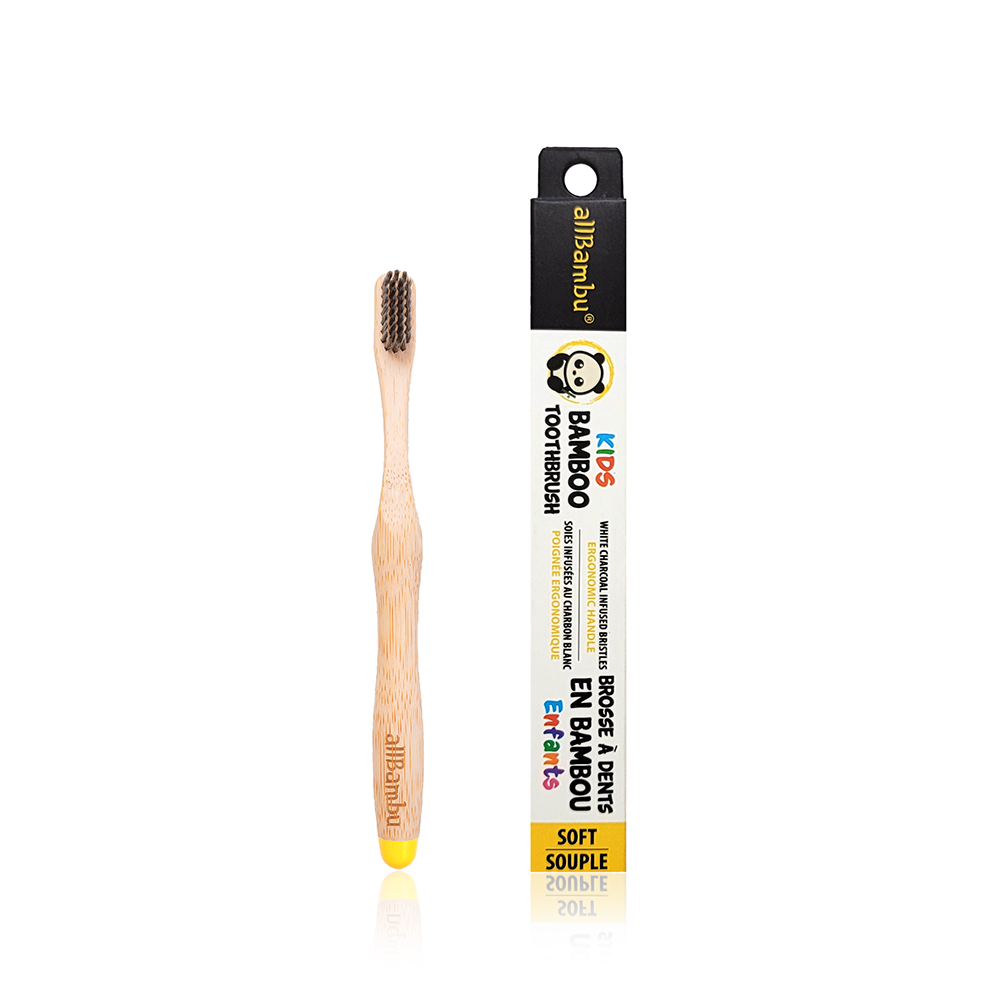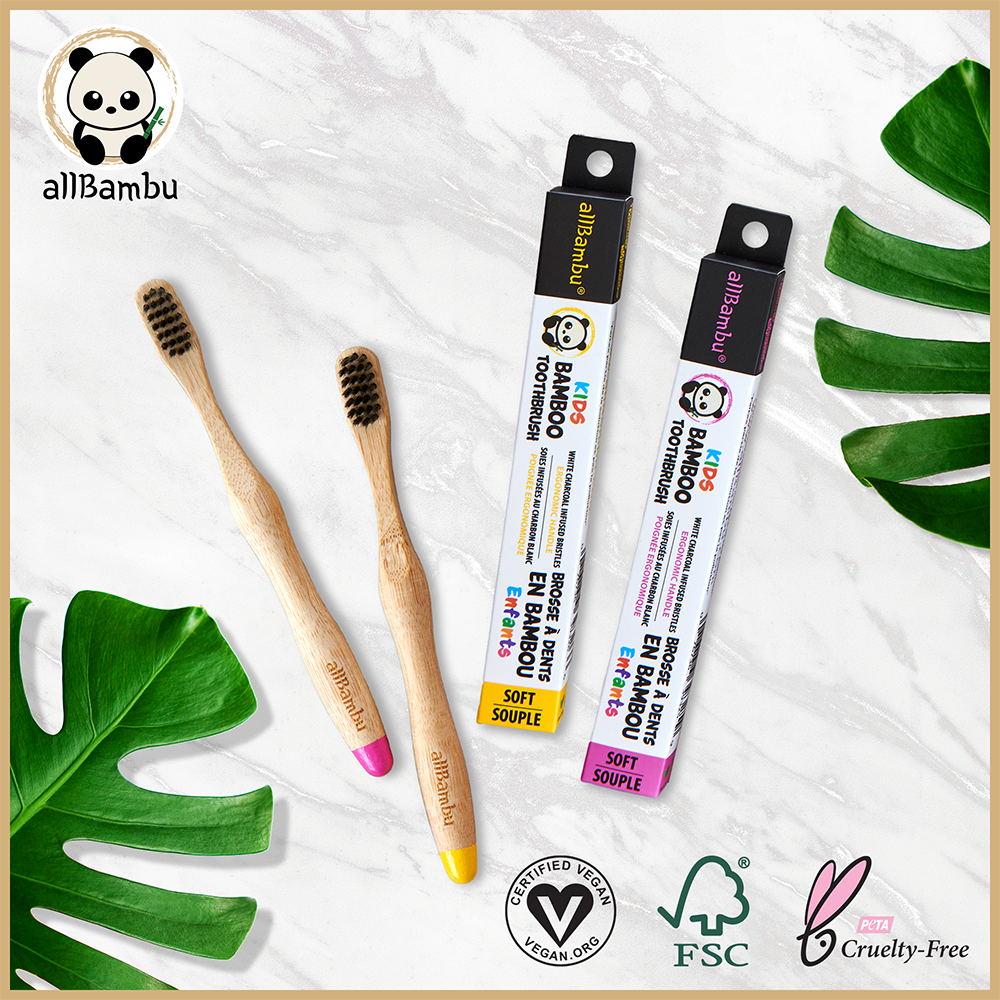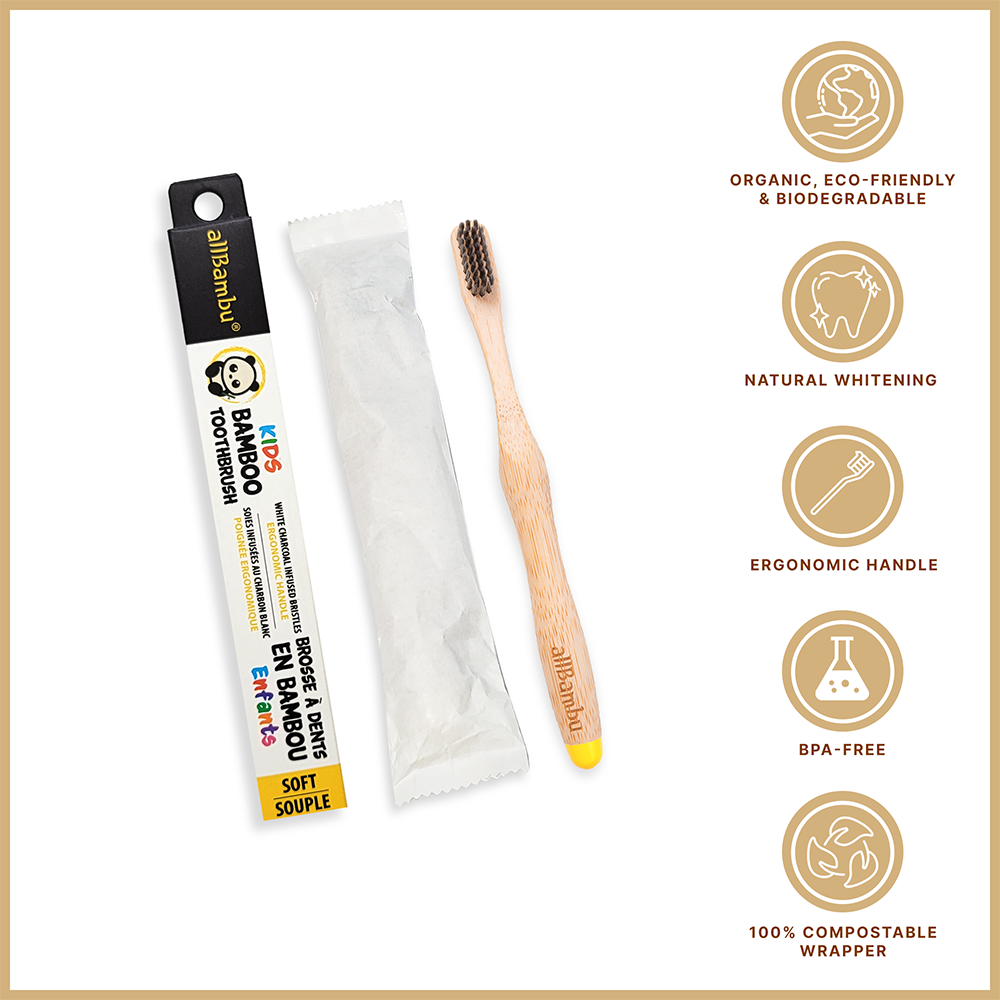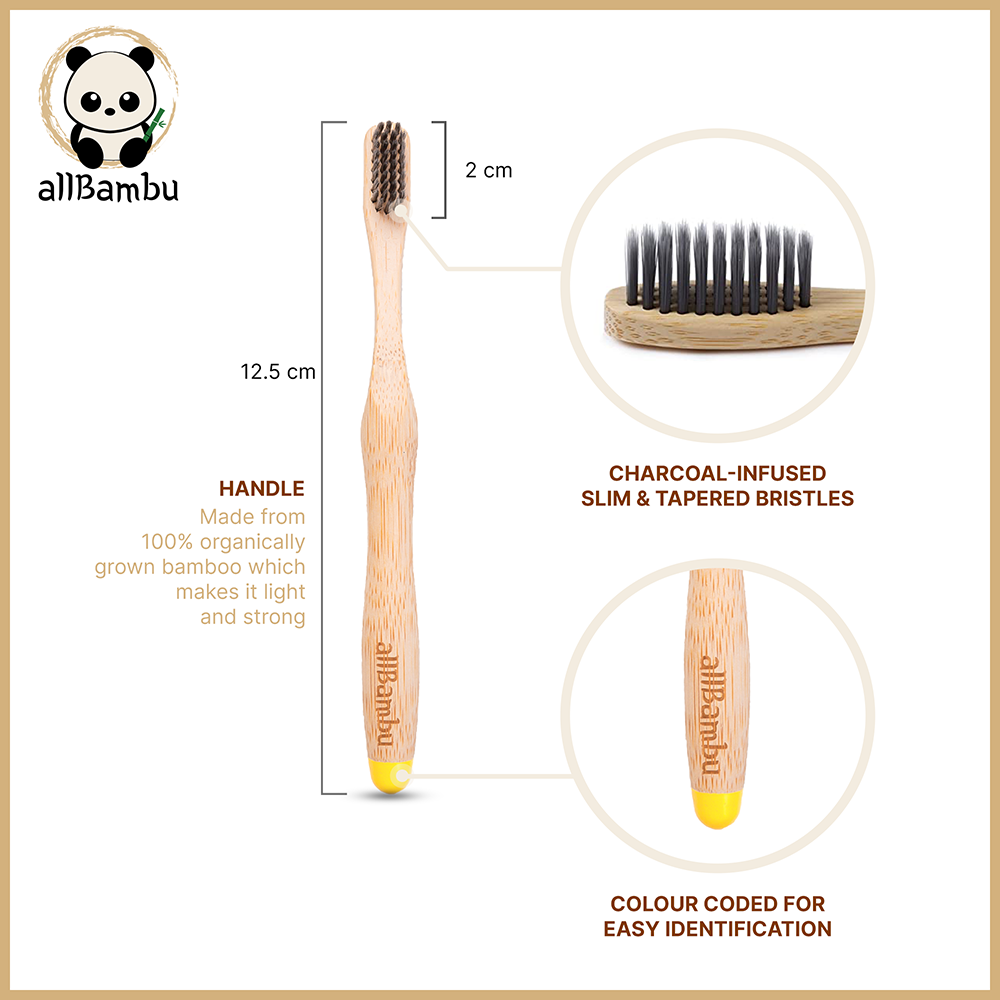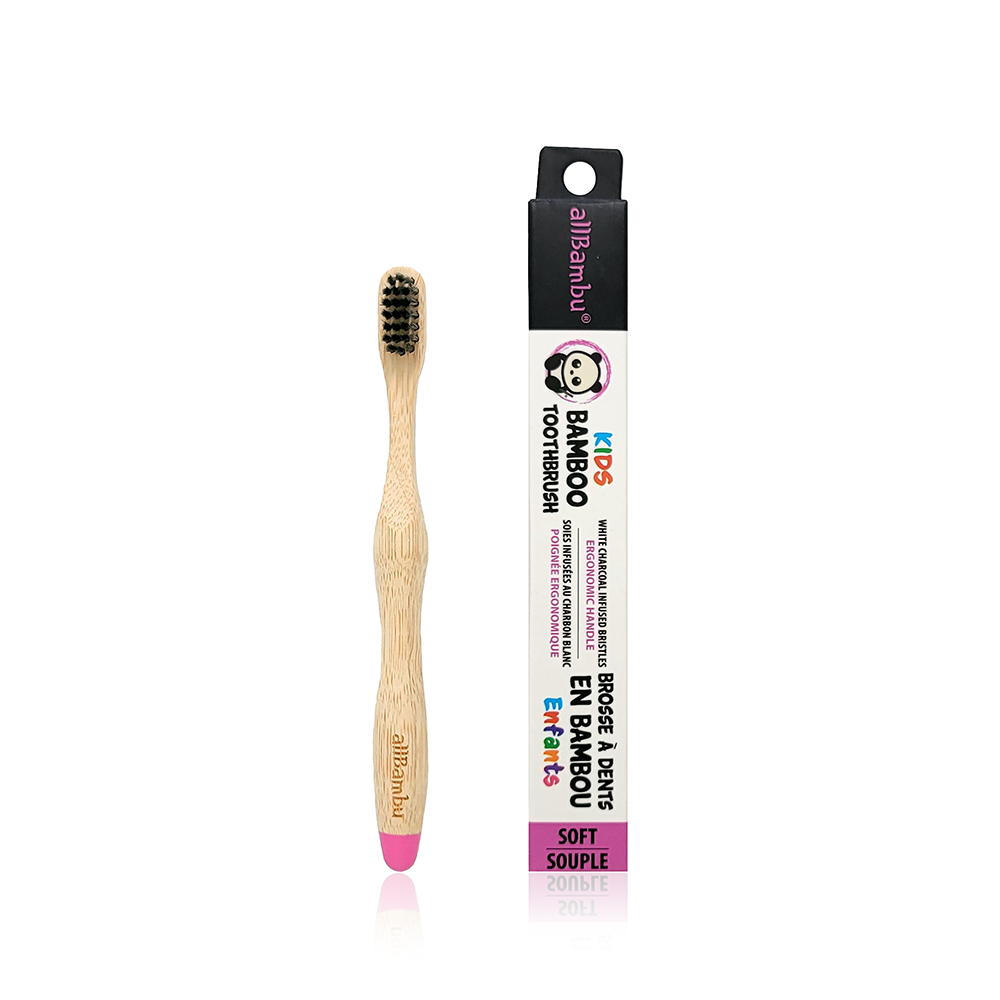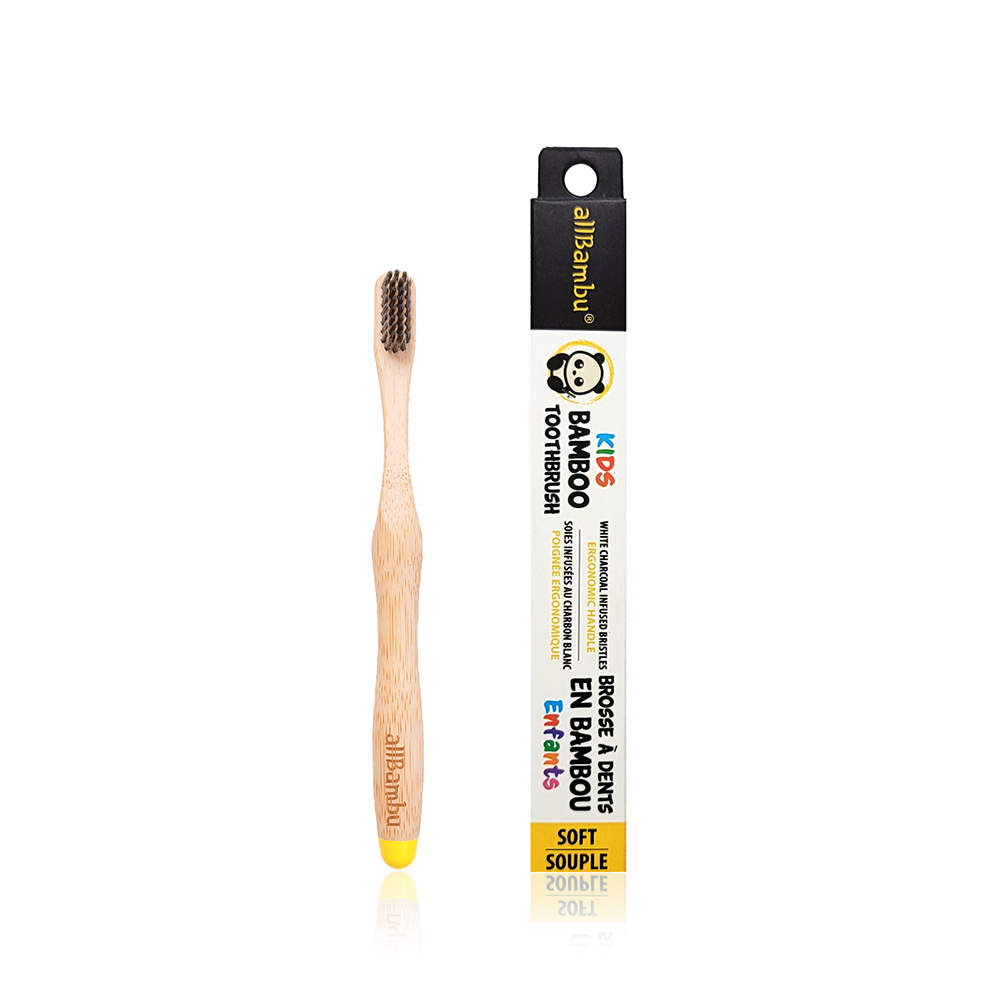 The BPA-free, vegan, bristles are infused with premium activated white charcoal (Binchotan from Japan) and have powerful antibacterial properties that cleans, whitens and brightens your teeth naturally. The organically grown bamboo handles are smooth and stylishly contoured to provide maximum grip comfort, the head is favourably sized and designed for optimal tooth coverage.
Each toothbrush is individually sealed in compostable PLA wrappers inside the box as an additional safety and hygiene measure.
These eco-friendly sustainable bamboo toothbrushes are licensed by Health Canada. A great compliment to our zero waste toothpaste tabs.