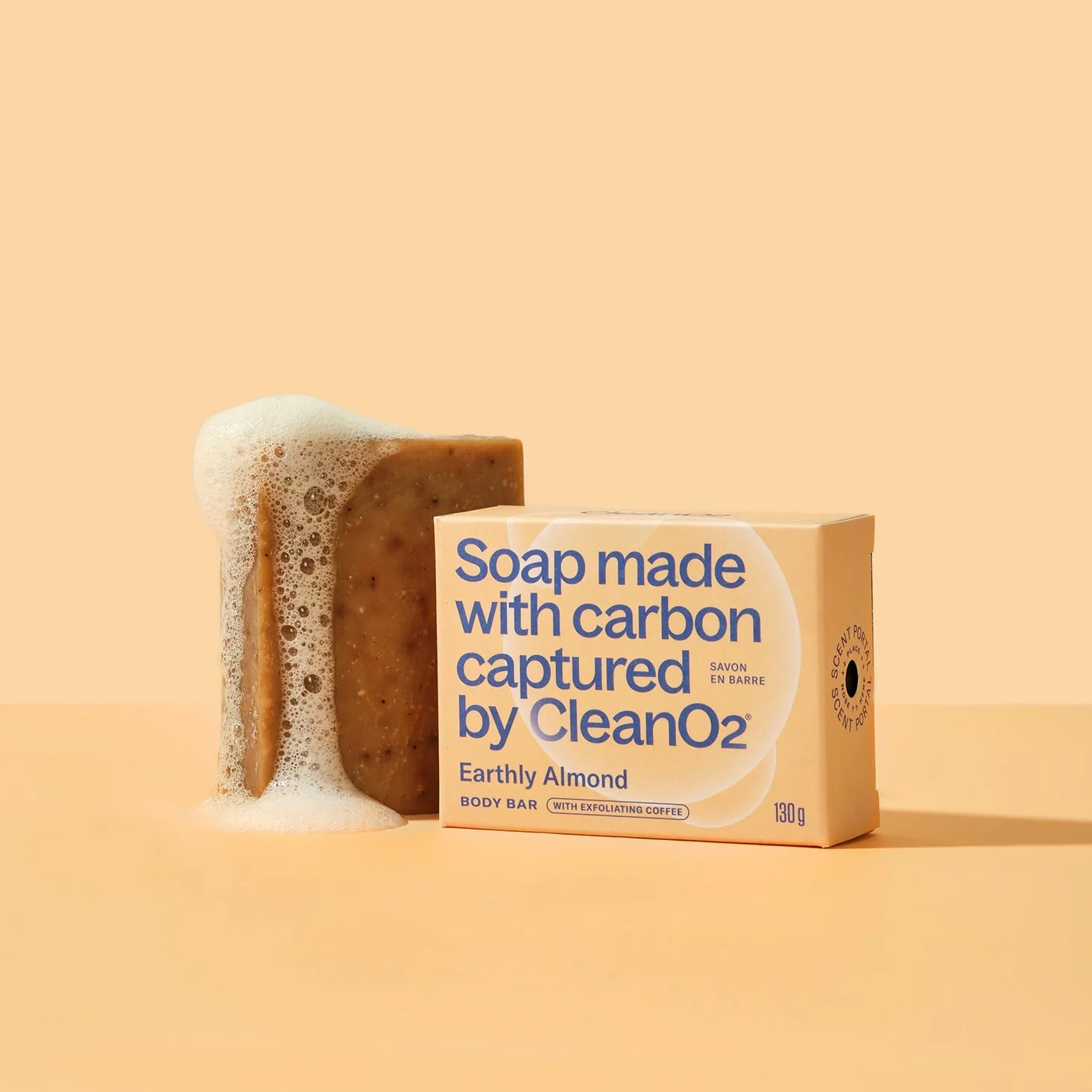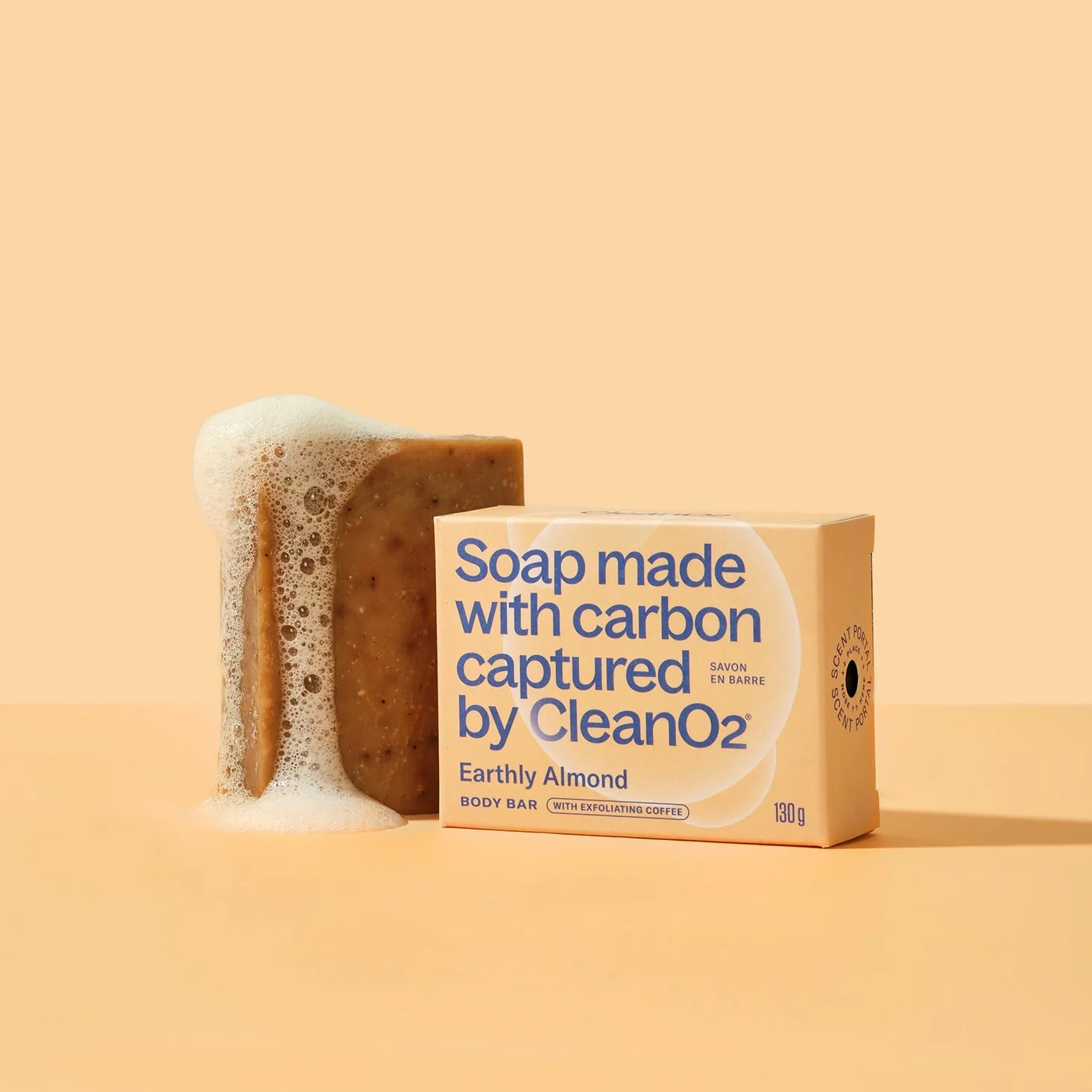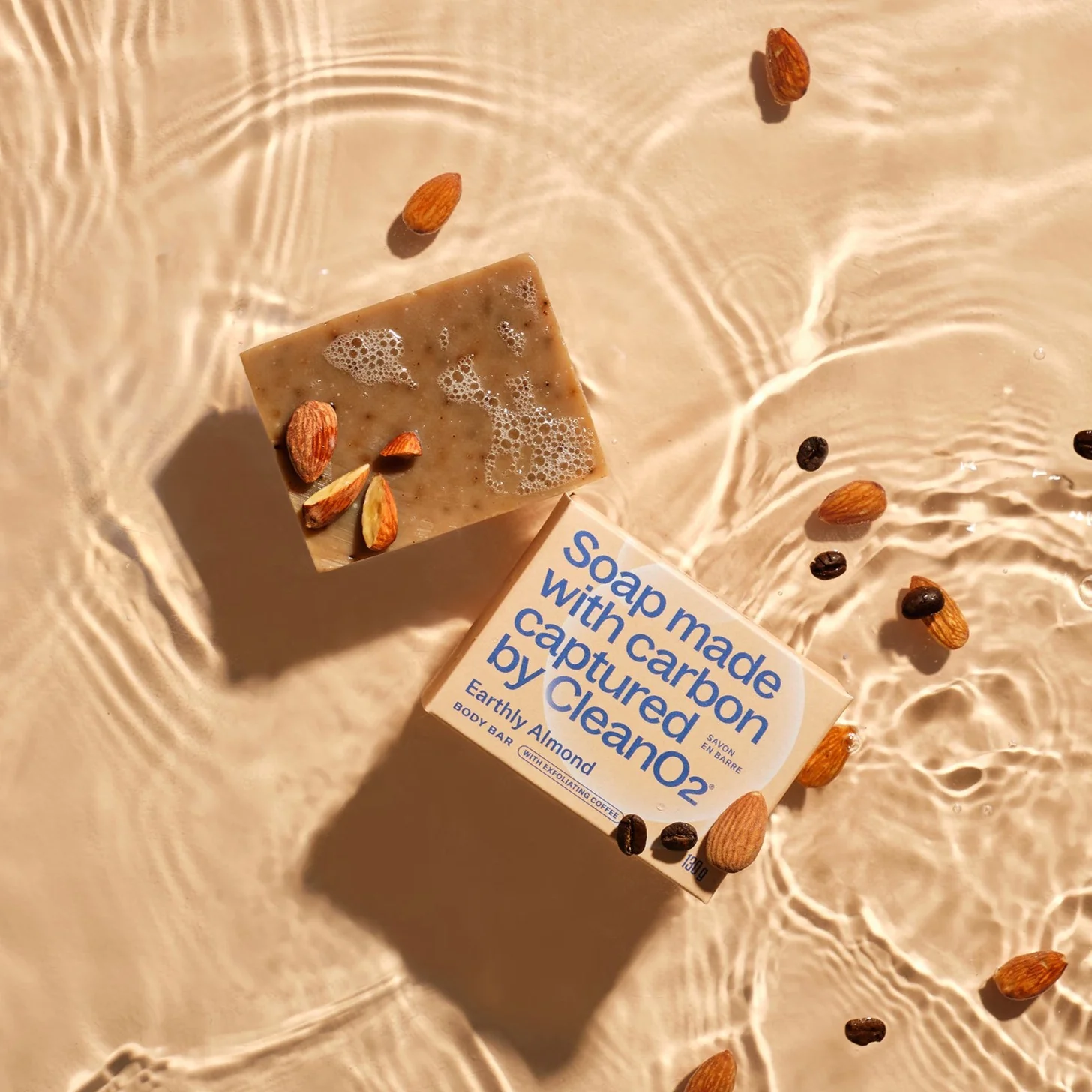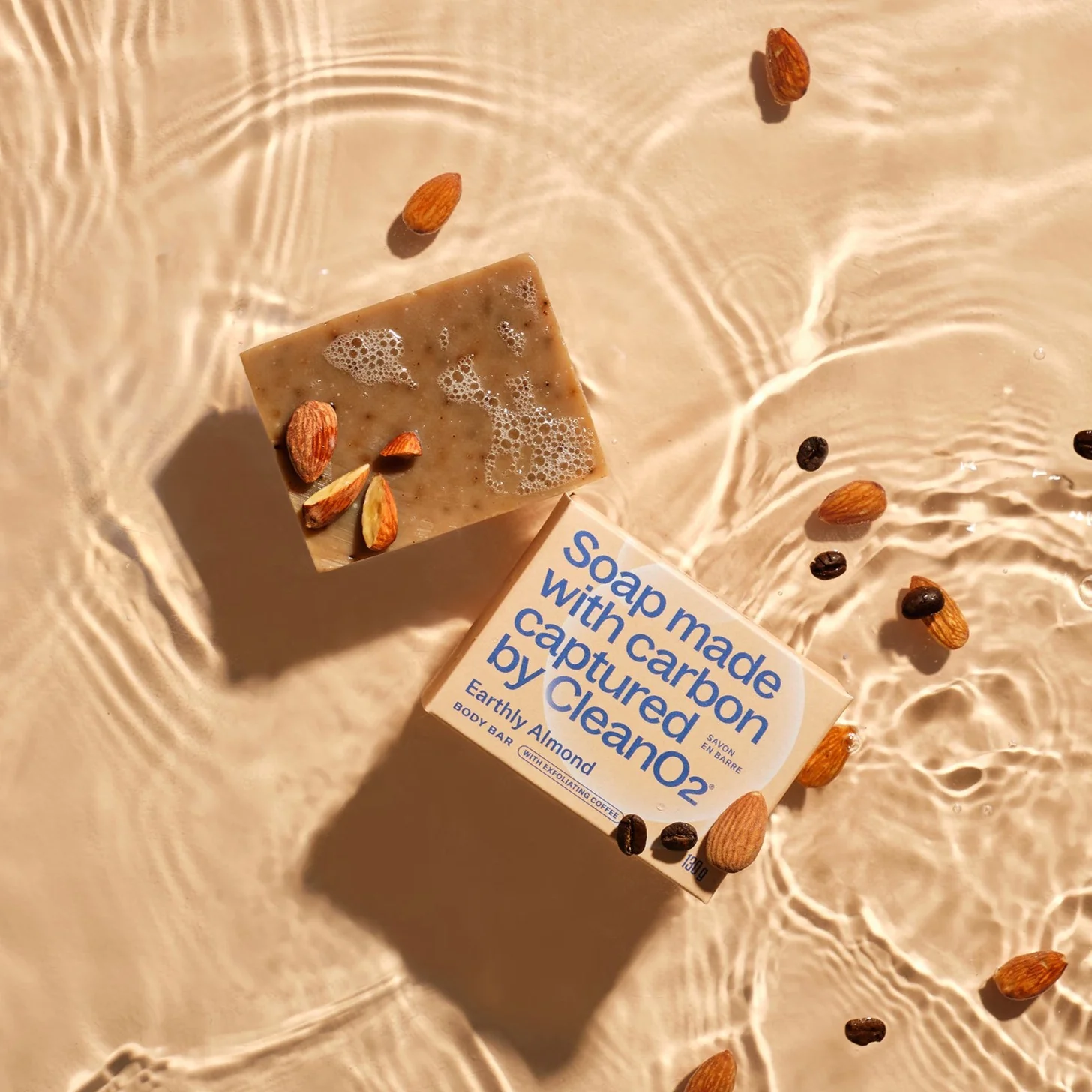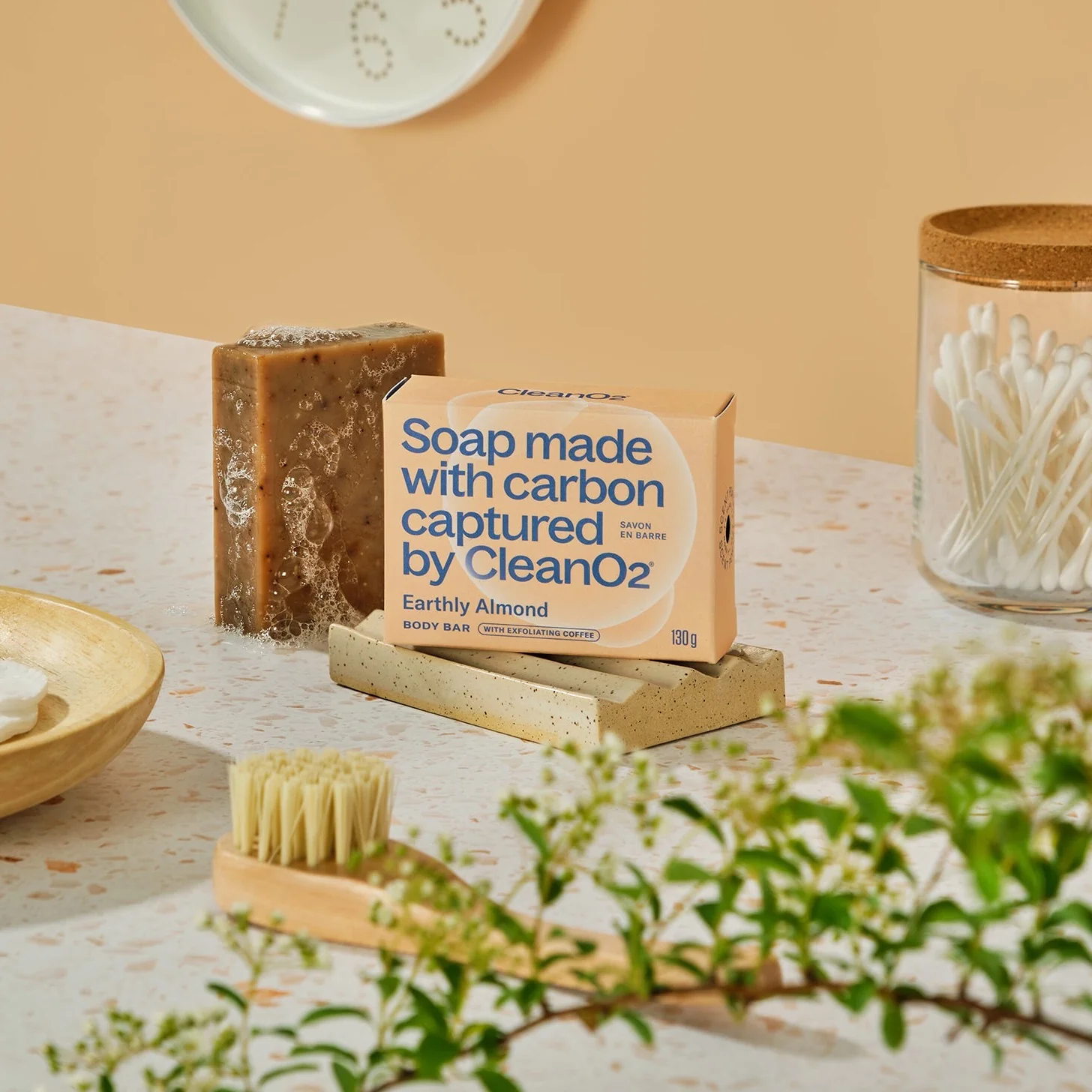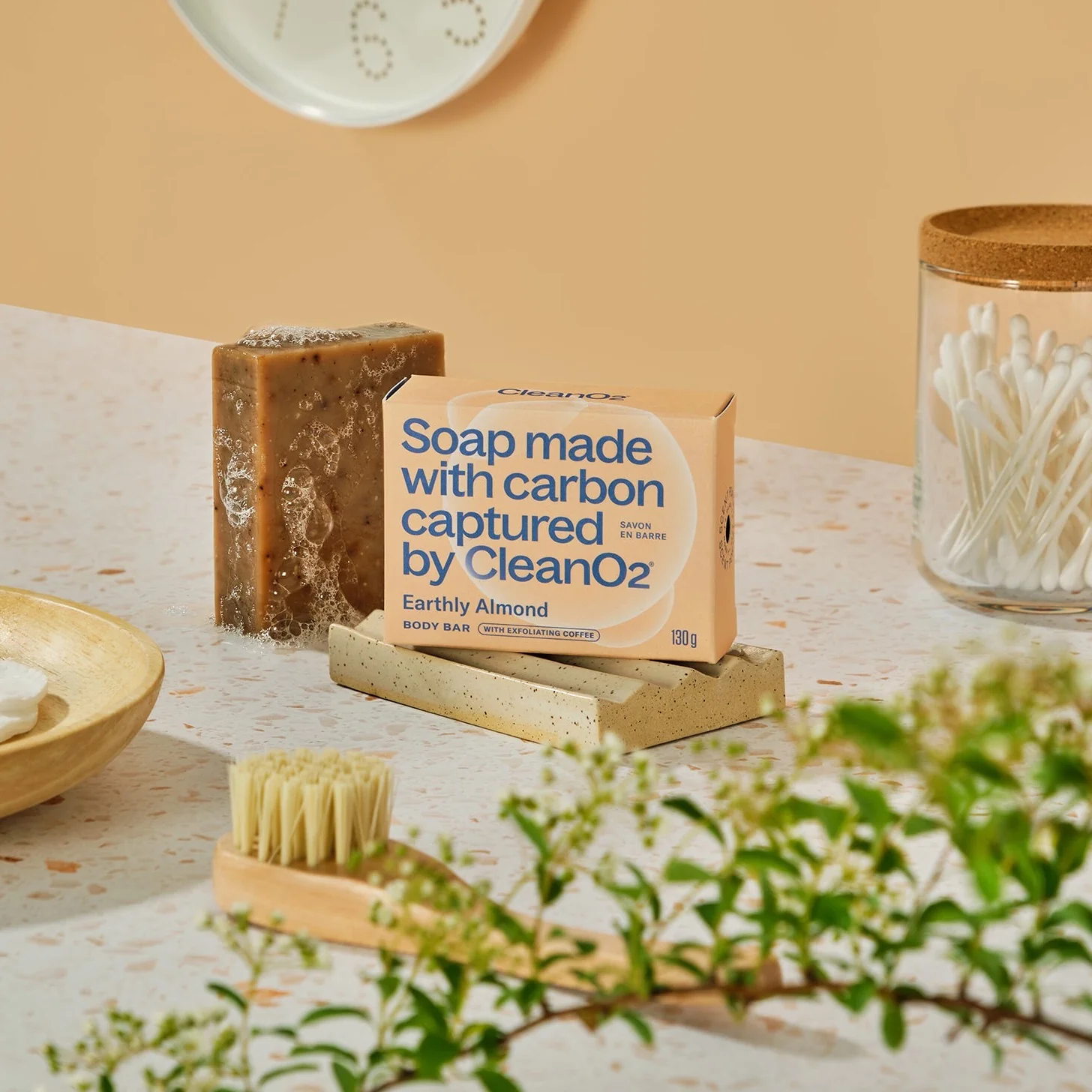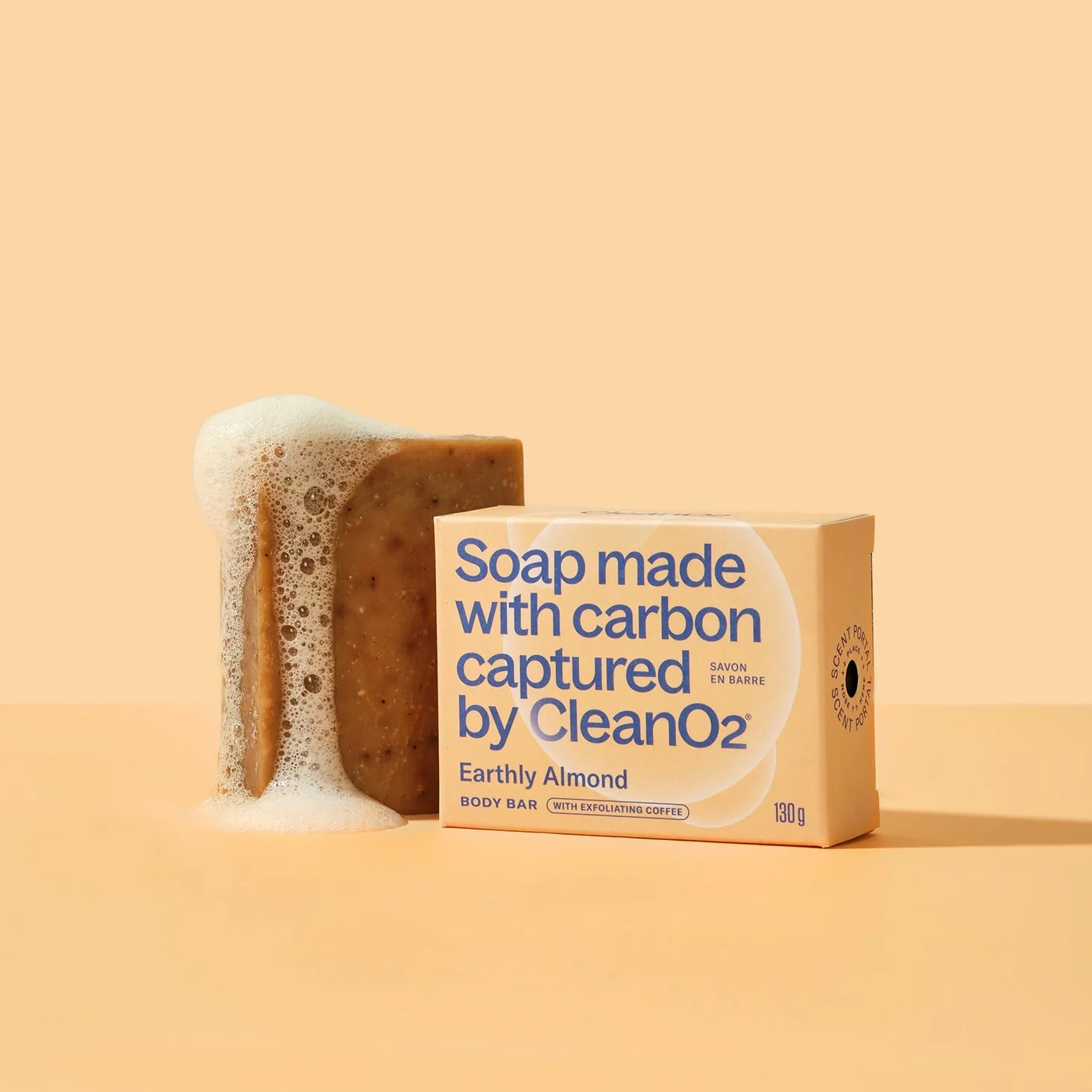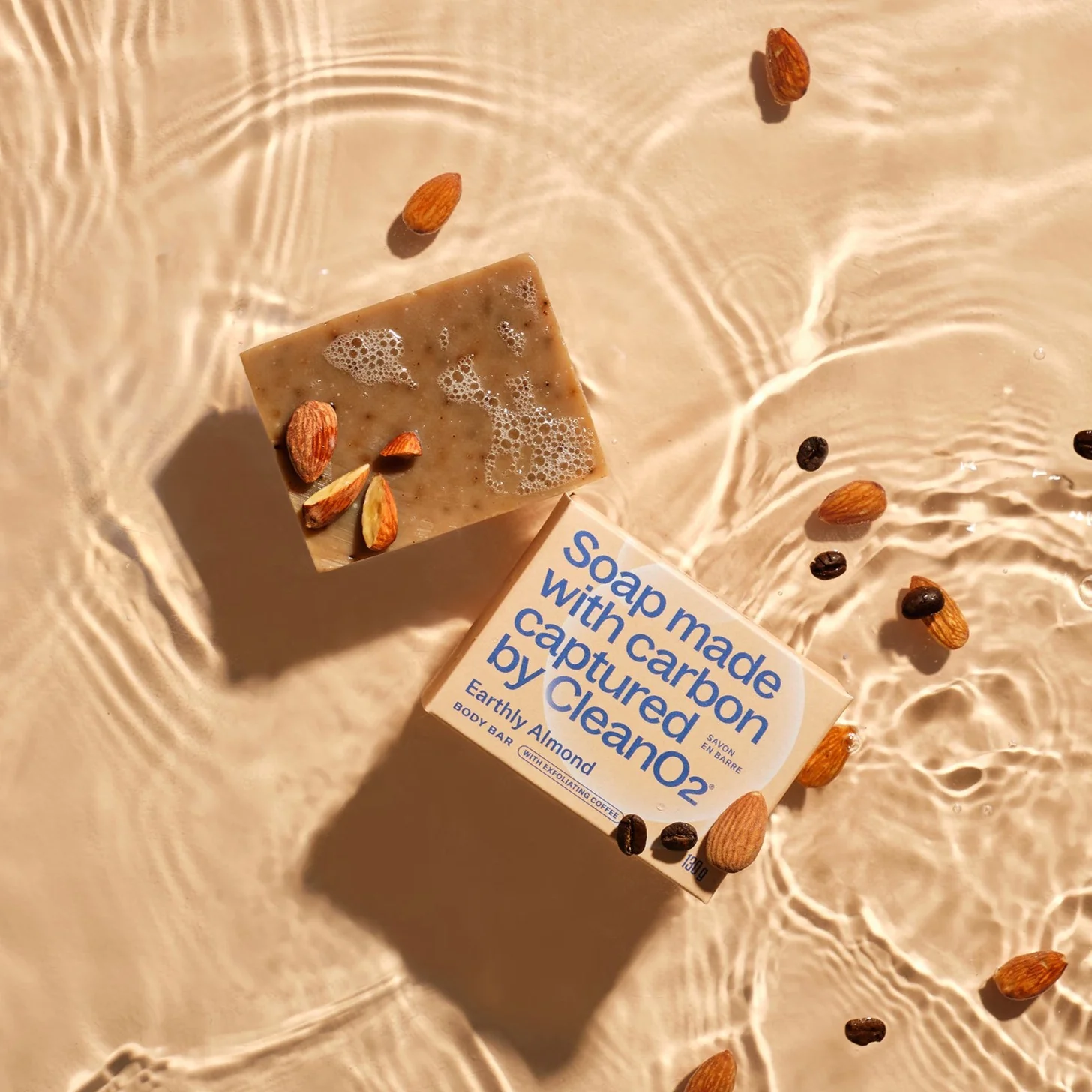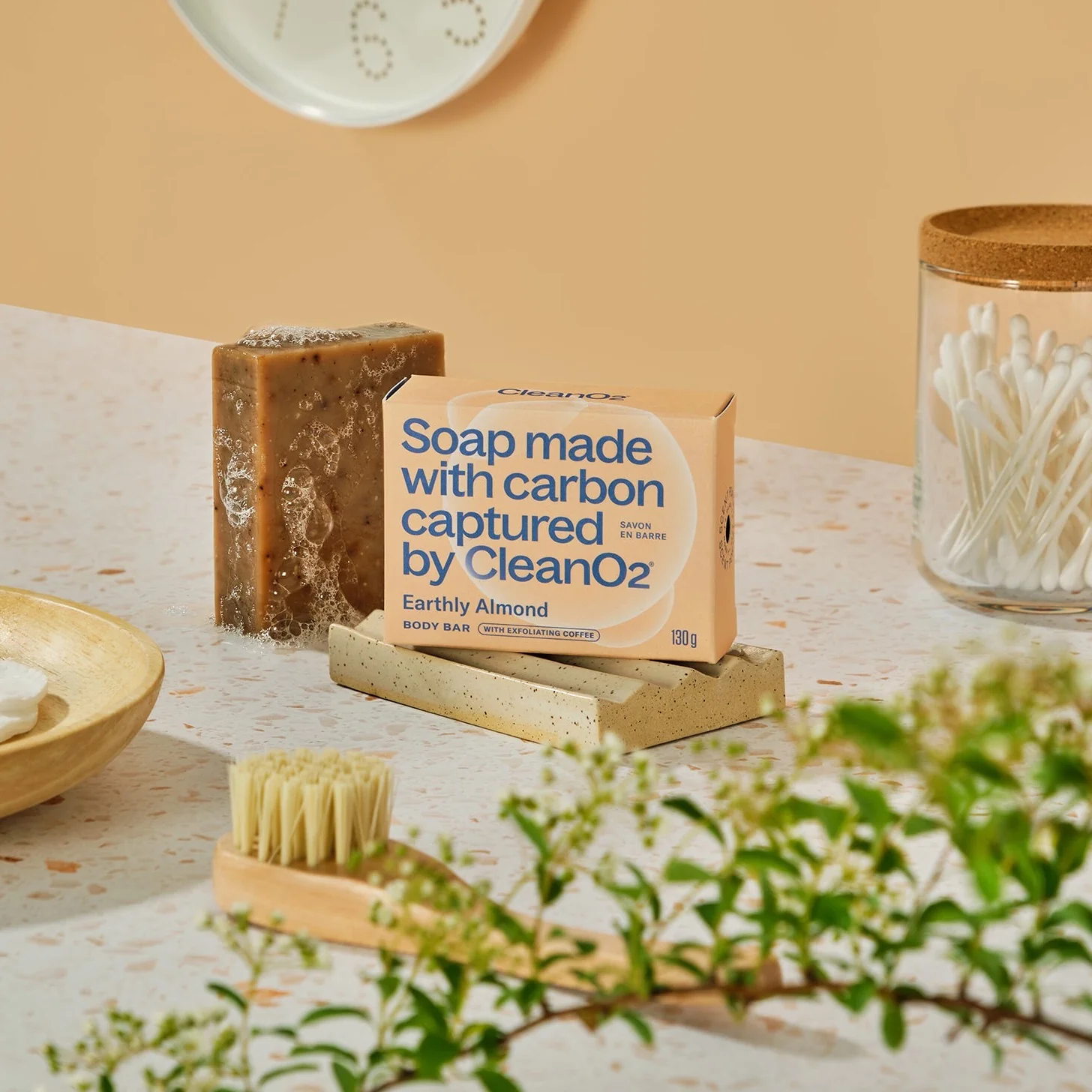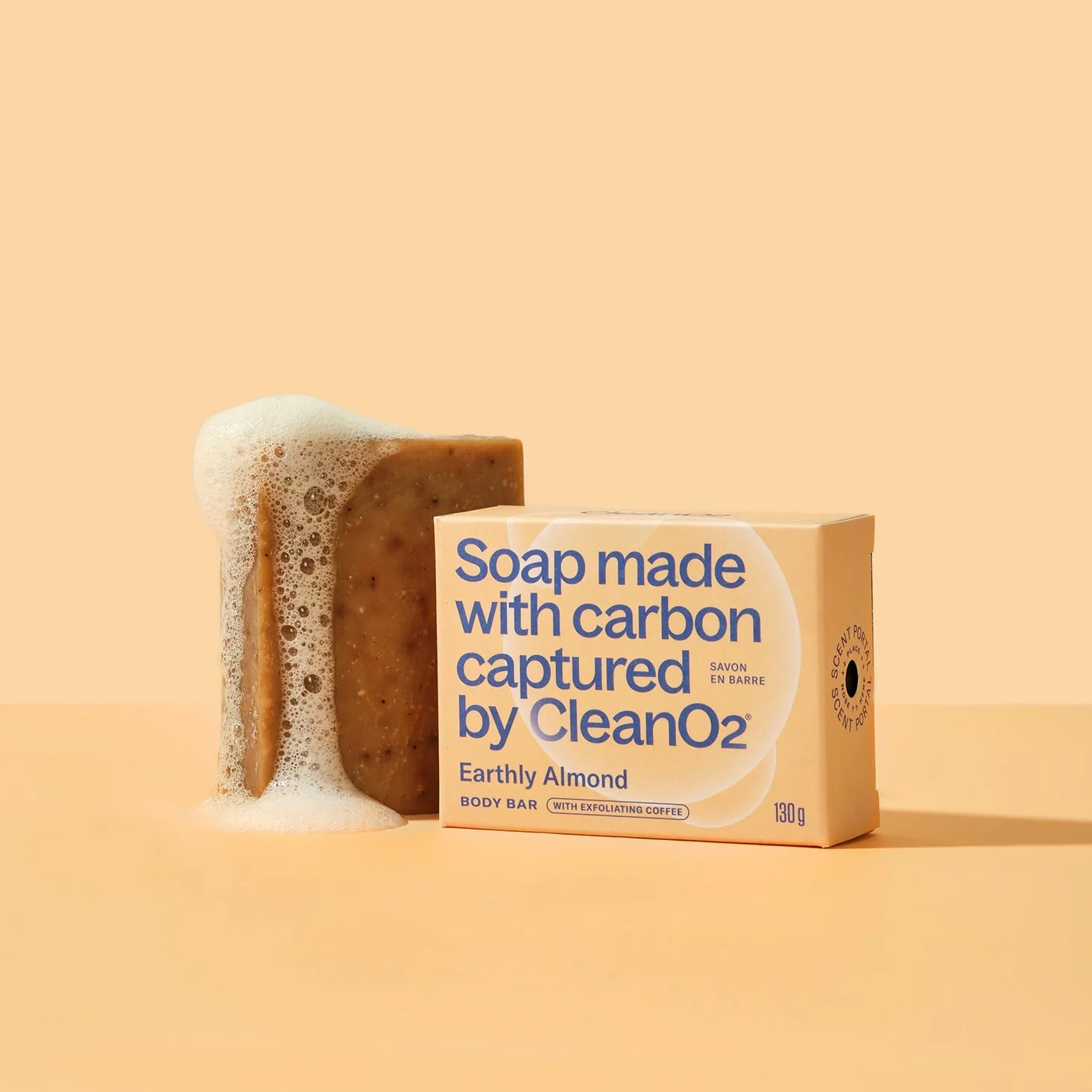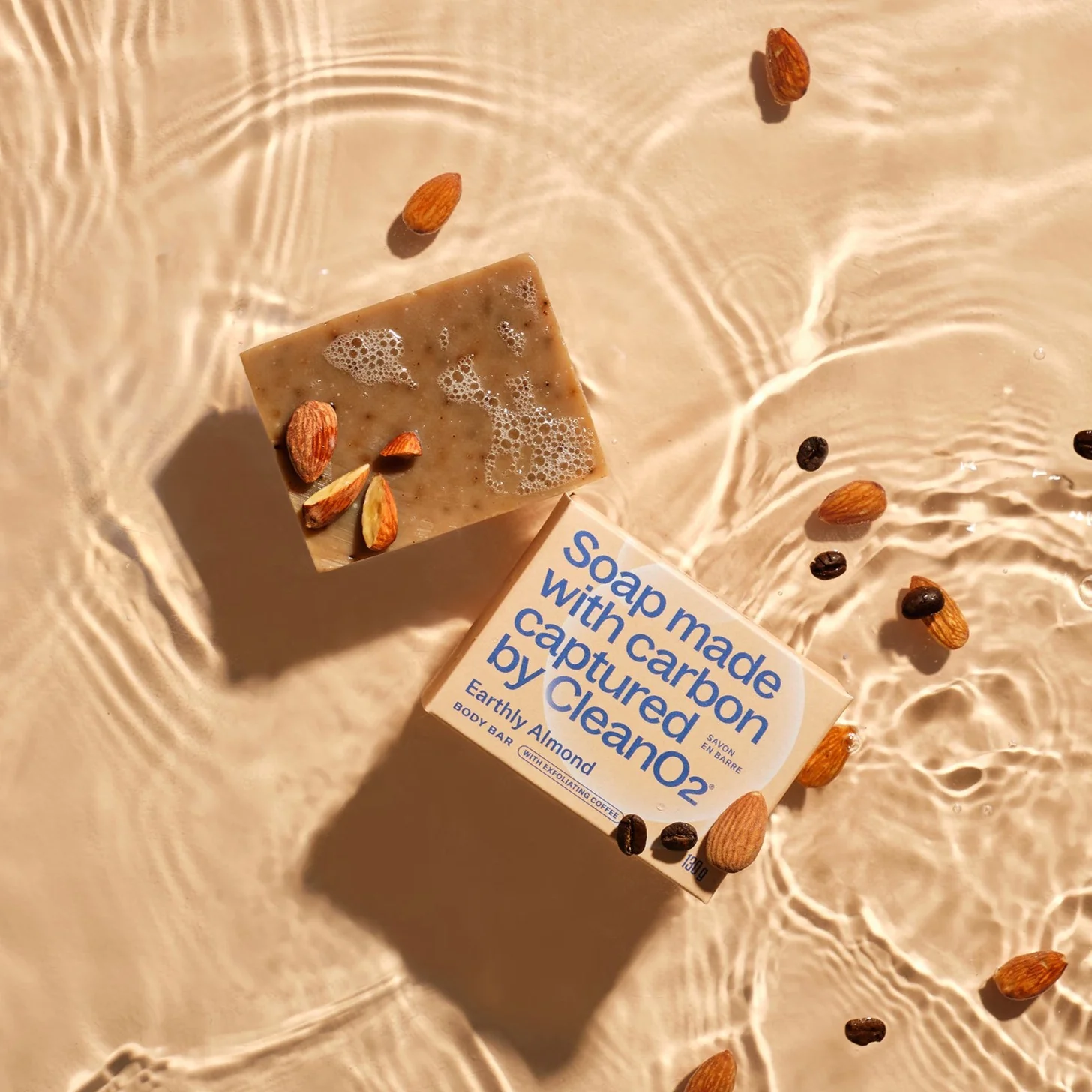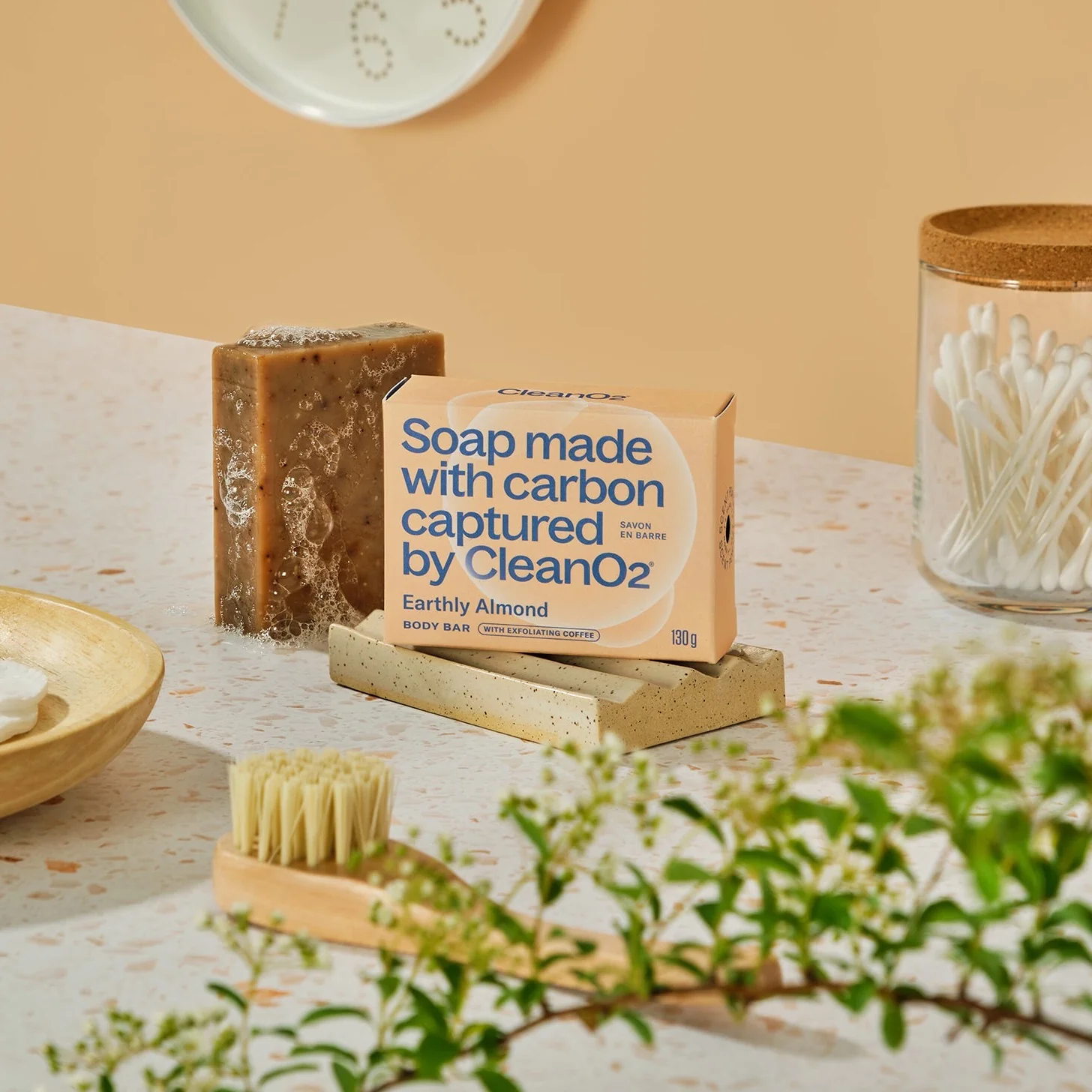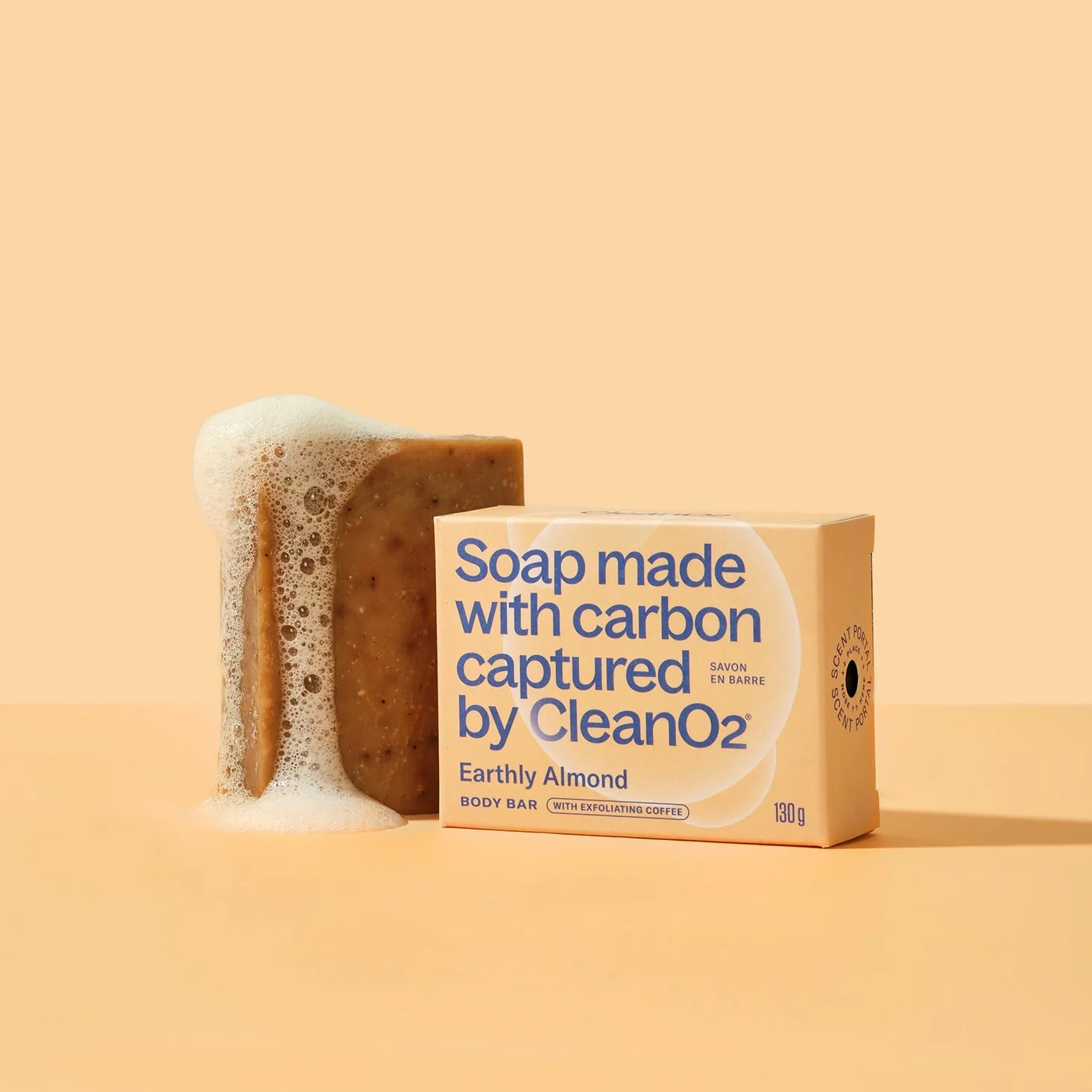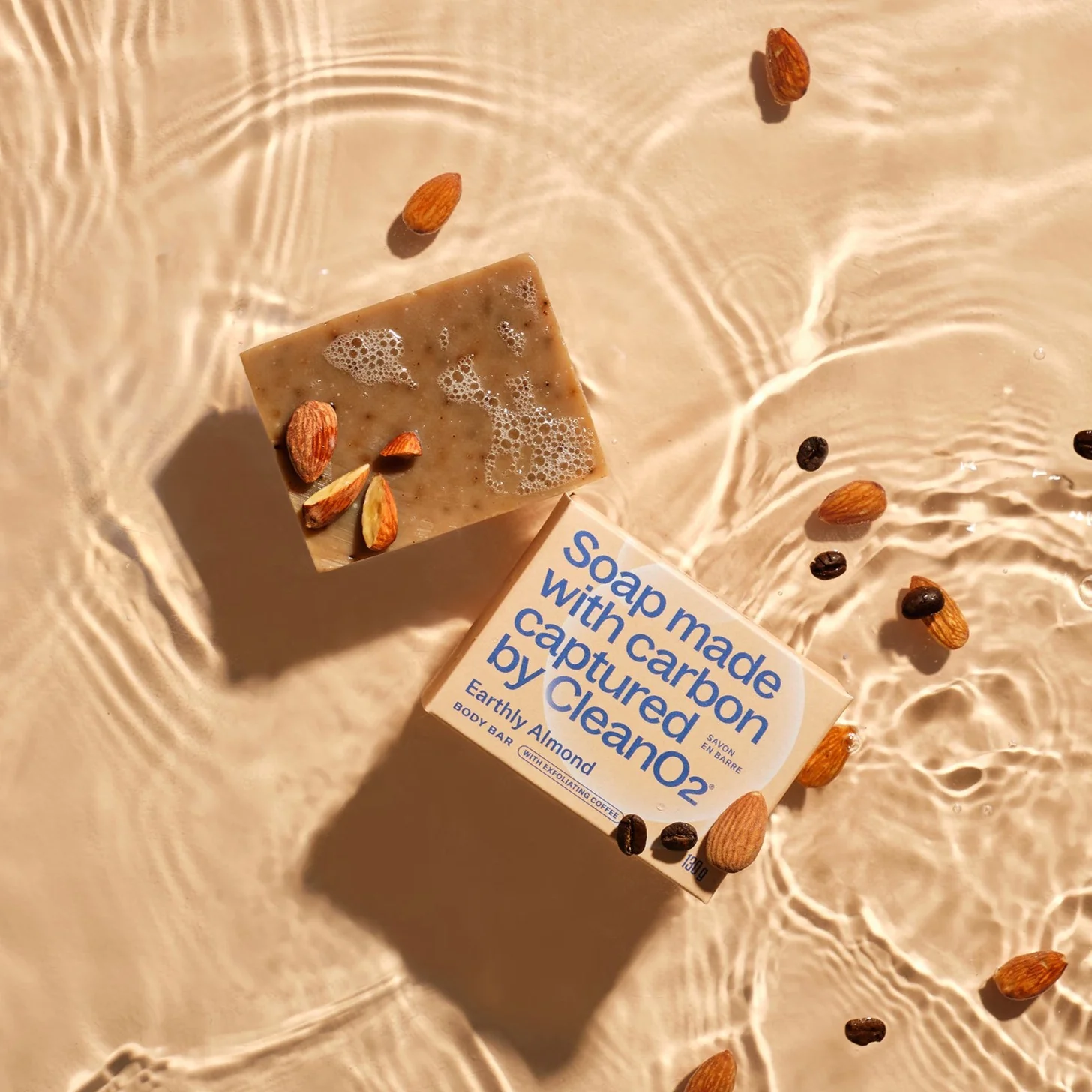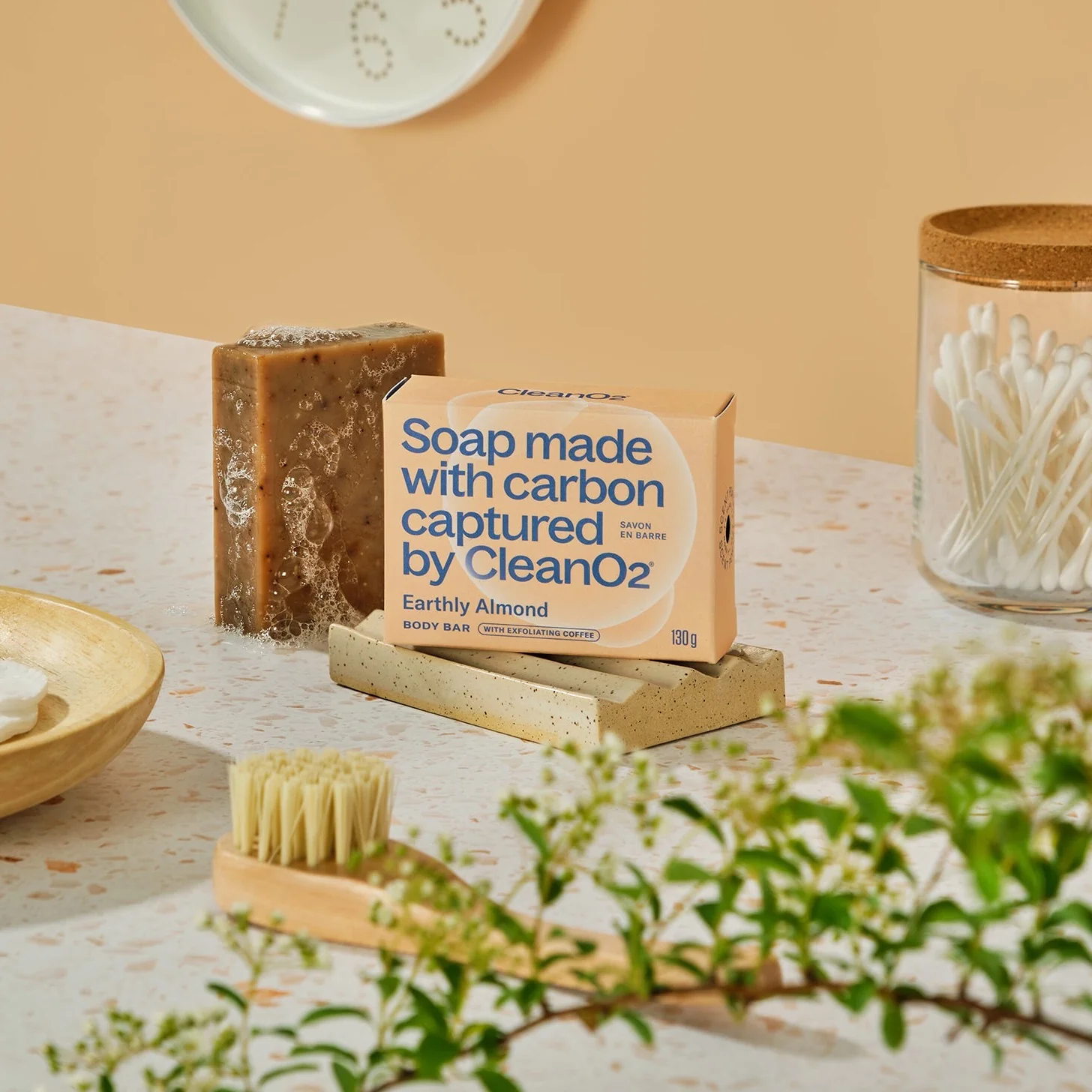 Carbon Capture Soap | Earthly Almond
The Earthly Almond Body Bar is a sweetly scented vegan bar with added coffee grounds for exfoliation. The scent is complex and reminiscent of both almond and honey (neither of which are actually ingredients in this bar!). The Earthly Almond Body Bar contains potassium carbonate (captured carbon) and coffee.

This soap features sustainably sourced coffee grounds for soft exfoliation. We replace water with freshly brewed coffee when we make this soap as a way to add a little extra zest. All this coffee goodness is paired with a soothing combination of natural oils, such as olive oil, shea, avocado and rice bran.

The Earthly Almond Body Bar is a great way to start or end your day. Remember the feeling of the first warm mornings of spring? This bar smells just like that. Plus, the coffee grounds will perk you up with their gentle scrubbing action.
Ingredients: Sodium olivate (olive oil), sodium cocoate (coconut oil), sodium ricate (rice bran oil), glycerin, sodium shea butterate (shea butter), sodium avocadate (avocado oil), sodium castorate (castor oil), potassium carbonate (captured carbon), kaolinite (clay), Coffea arabica, parfum

Made in Calgary 🇨🇦