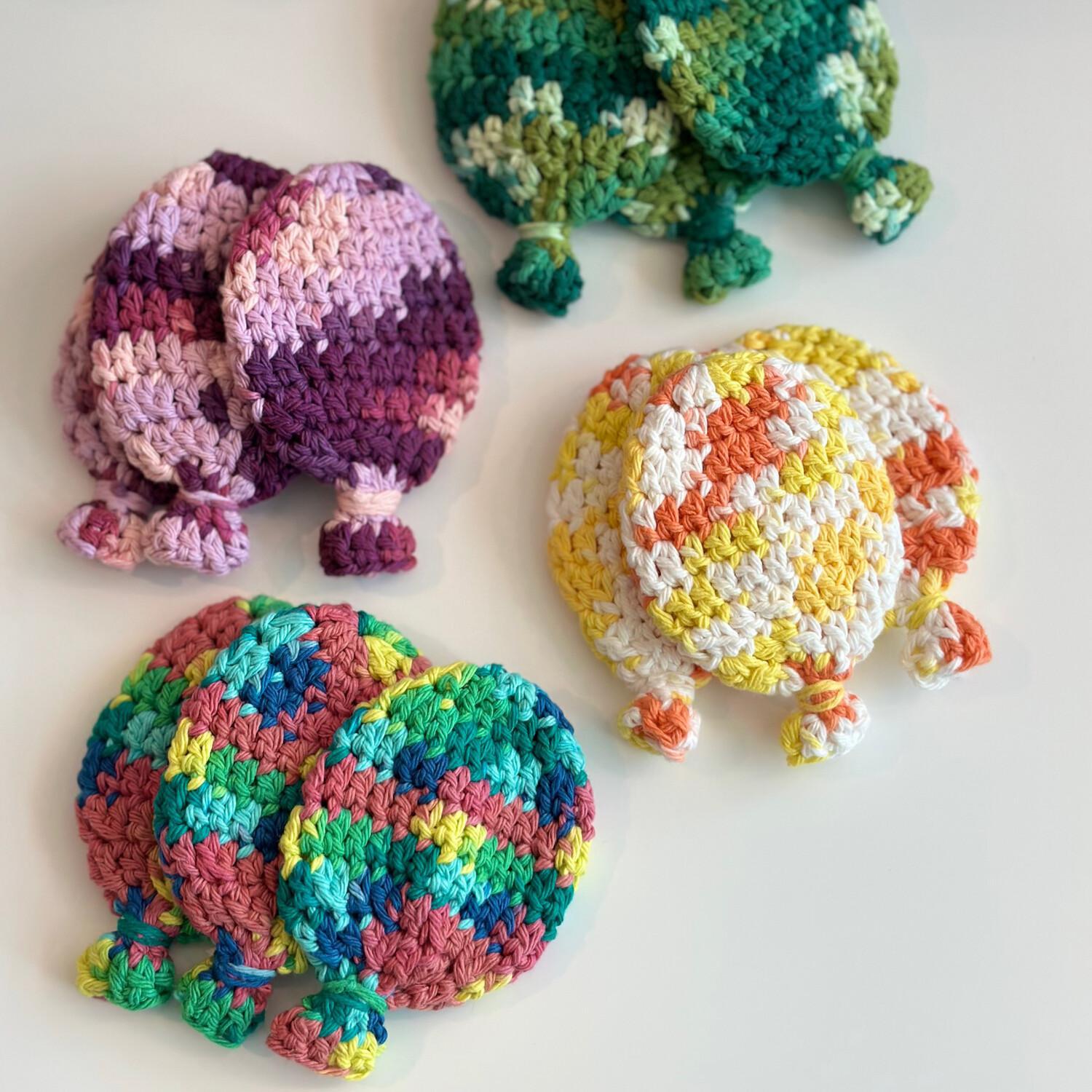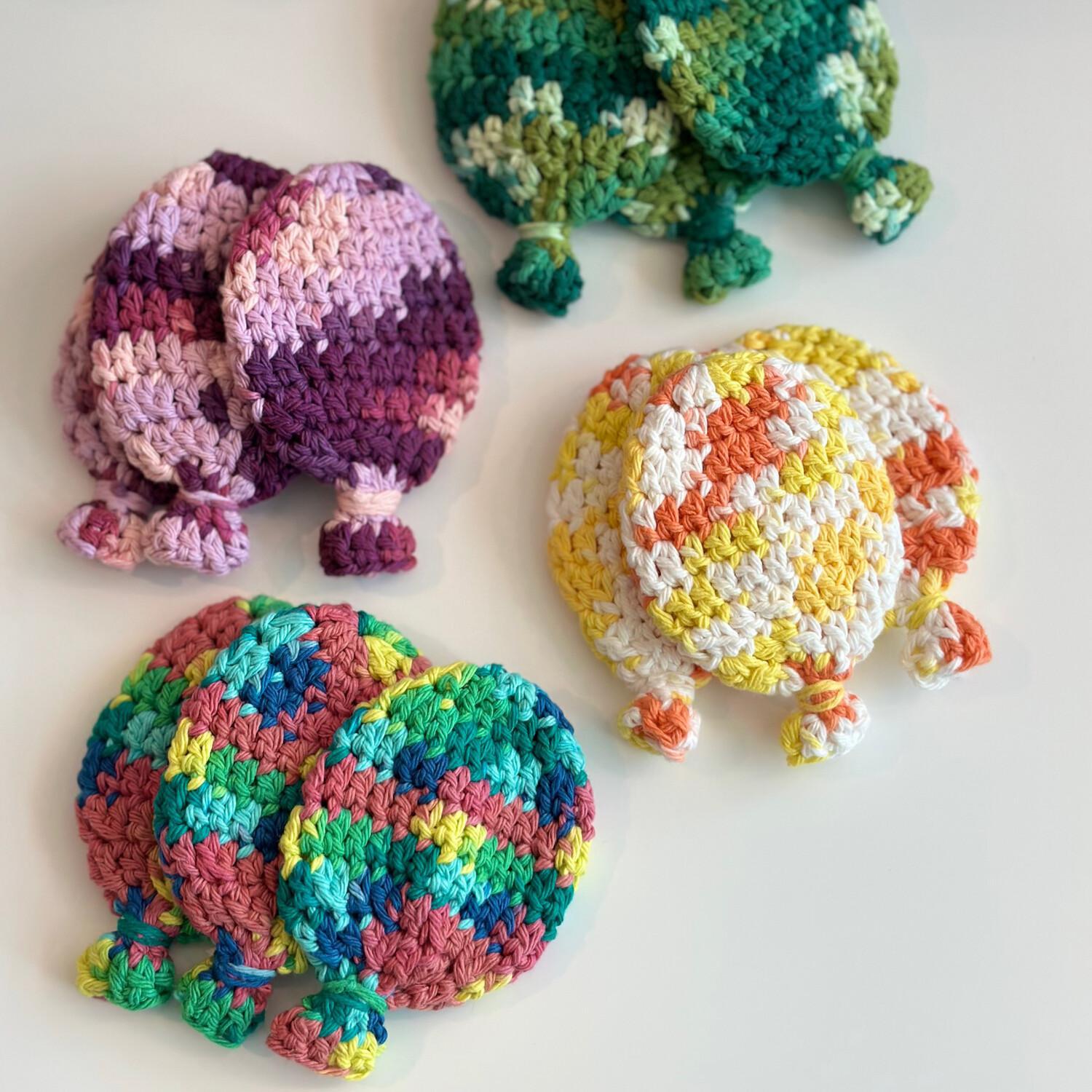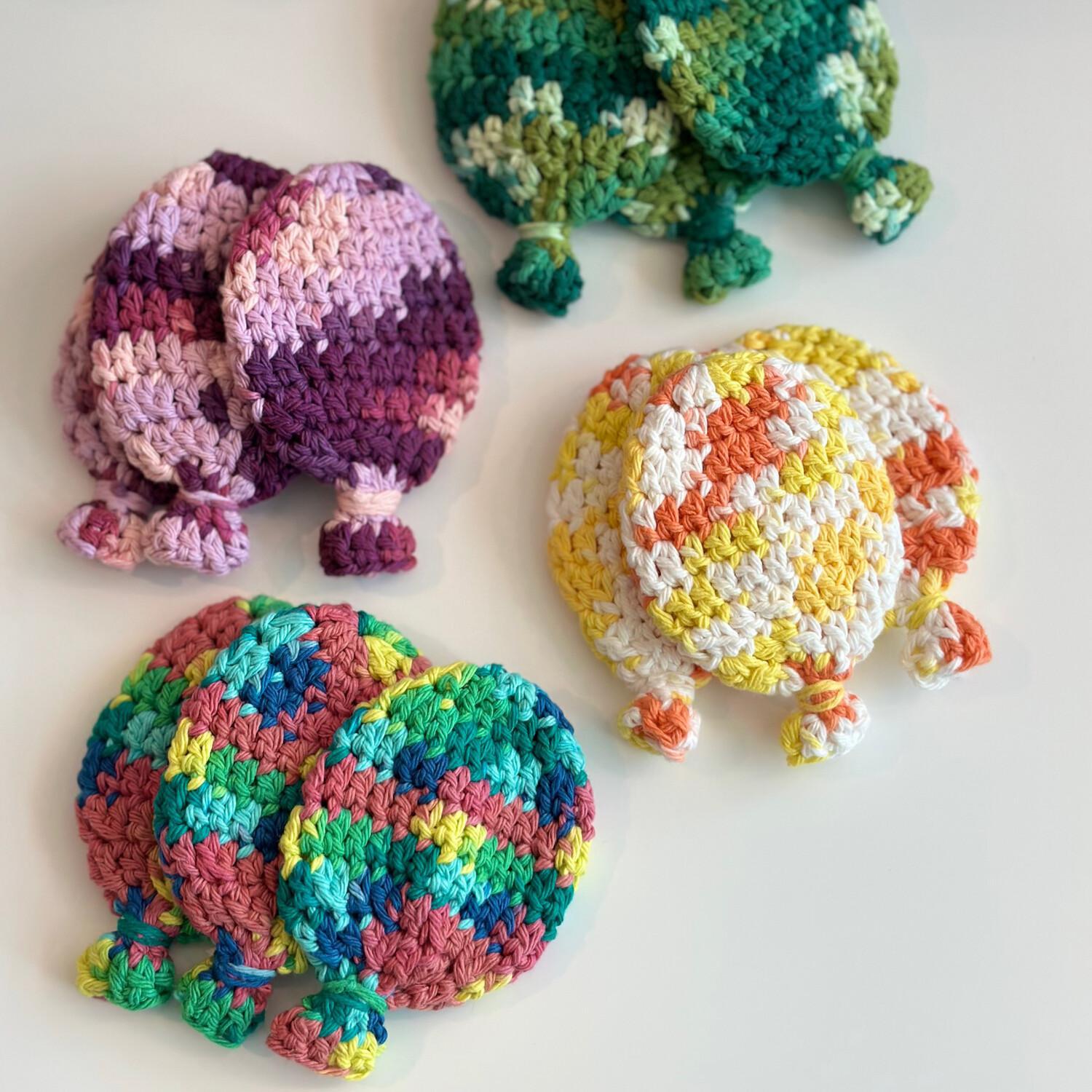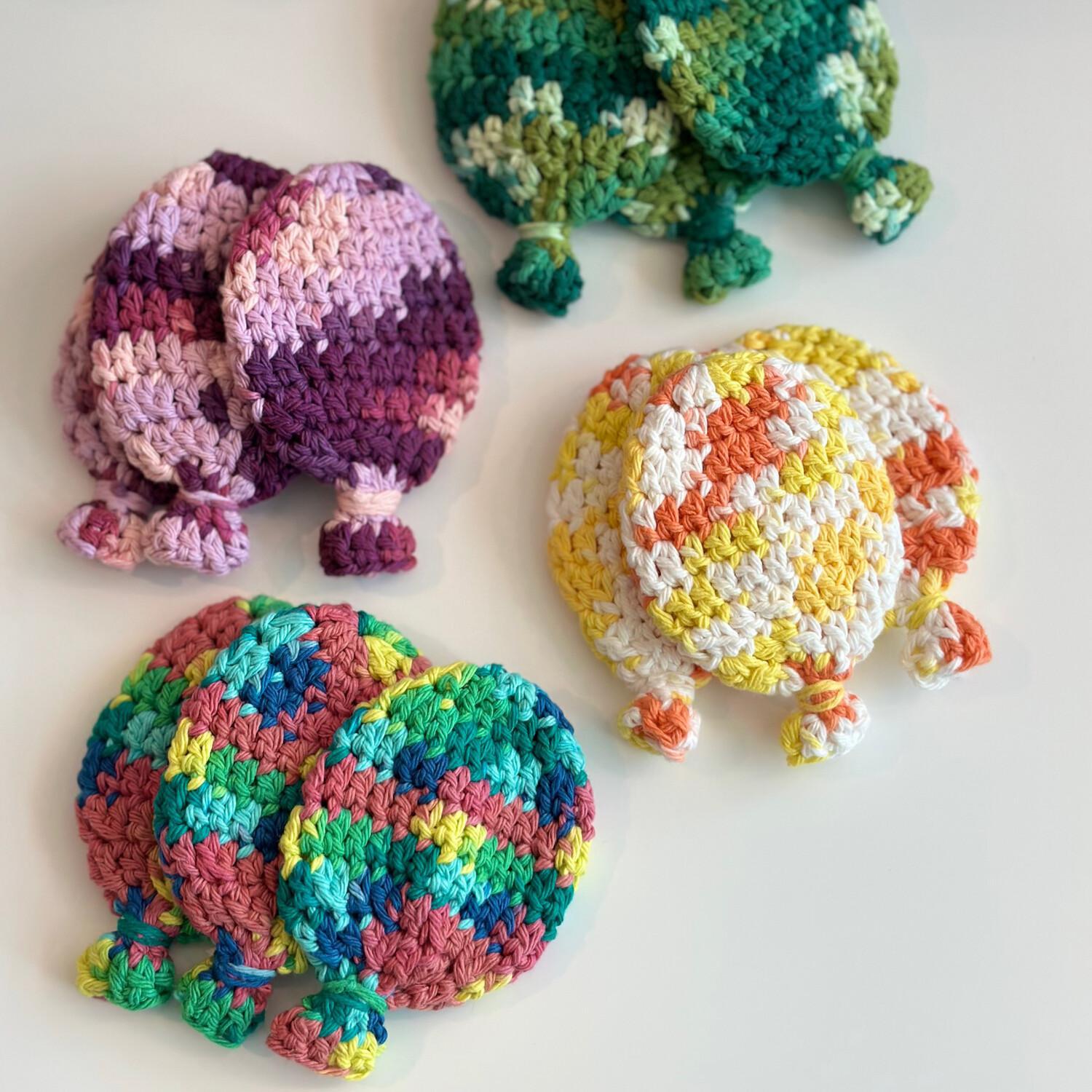 An eco-friendly and fun solution to traditional water balloons, reusable crochet cotton water "balloons". Made from soft, high-quality cotton yarn, these crochet "balloons" are perfect for endless summer days of fun and water play.

With their unique, durable design, these "balloons" can be soaked in water time and time again, eliminating the need for wasteful plastic balloons that just end up in the trash. Simply rinse them out and let them dry after use, then they'll be ready for the next round of water balloon battles.

Each pack includes a colourful set of six "balloons" that are perfect for birthdays, family picnics, and summer parties. They're also a great way to teach kids about the importance of protecting the environment and reducing waste. They're sure to make a splash this summer!