Who doesn't love a good cleansing balm? Melt away makeup and remove impurities at the end of the day with this soothing and calming skin cleansing balm. Made using a blend of all natural ingredients and organic botanical oils, this balm will leave skin feeling clean, nourished and hydrated.
Suitable for daily use and perfect for all skin types. Recommended as part of your nighttime skincare routine. No fragrance added.
How to use
Scoop out a desired amount with dry fingers and massage onto skin. Add water to emulsify. Rinse off excess balm with water or wipe away with a damp cloth or reusable cotton round. Pairs perfectly with our Eye Makeup Remover and Cleansing Oil.
Key Ingredients and Benefits
Organic Sweet Almond Oil relieves dryness, keeps skin hydrated and relieves itching sensations due to it being naturally rich in Vitamin E. It is also perfect for those with more oily skin as it cleans impurities, dirt and excess oil from pores. Almond oil is quickly absorbed and keeps moisture in your skin balanced.
Organic Sunflower Oil improve skin texture and redness with this beautiful anti-inflammatory oil. Rich in Linoleic Acid (Omega-6 fatty acid) and Vitamin E, this oil is perfect for those with dry skin as it improves hydration.Rich in antioxidants such as Vitamin A, C , D and E , this oil will also help fight acne causing bacteria while protecting skin.
Organic Castor Seed Oil is naturally antibacterial and anti-inflammatory, this oil is rich in ricinoleic acid which hydrates and treats inflamed skin.
White Kaolin Clay is a mild and gentle clay which provides a gentle exfoliation and clears pores, soothes skin and absorbs excess oil which can lead to blemishes or acne. Continued use of kaolin clay can also improve skins overall appearance and tone.
Colloidal Oatmeal is proven to soothe redness and skin irritations caused by common skin issues such as acne, eczema and psoriasis. Restorative, hydrating and soothing, this amazing superfood deeply cleanses and provides a gentle exfoliation.
Not recommended for topical use for those with a tree nut allergy
Stop use immediately if any irritation occurs
120 ml Glass Jar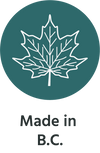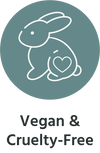 Prunus Dulcis (Sweet Almond) Oil*, Helianthus Annuus (Sunflower) Oil*, Stearic Acid, Ricinus Communis (Castor) Seed Oil*, Cetearyl Olivate, Sorbitan Olivate, Cetyl Alcohol, Caprylic/Capric Triglyceride*, Glycerine, Avena Sativa (Oat) Powder, White Kaolin Clay, Tocopherol (Vitamin E), Xanthan gum. *Organic ingredient