A blend of essential oils known to repel pest such as mosquitos, spiders and wasps made in Calgary using local beeswax, calendula and olive oil as the base! Relieves, soothes itchiness and reduces inflammation of bites.
Please note that natural repellants need to be applied more frequently than commercial chemical bug repellants. Wax will melt in extreme heat, please store in a cool place when possible.
2 oz Tin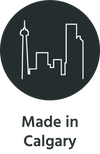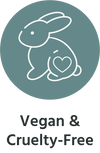 Olive Oil, Bowness Beeswax, Calendula, 100% Essential Oil Blends of citronella, tea tree oil, cedar wood, Japanese mint, lemongrass, eucalyptus and geranium.